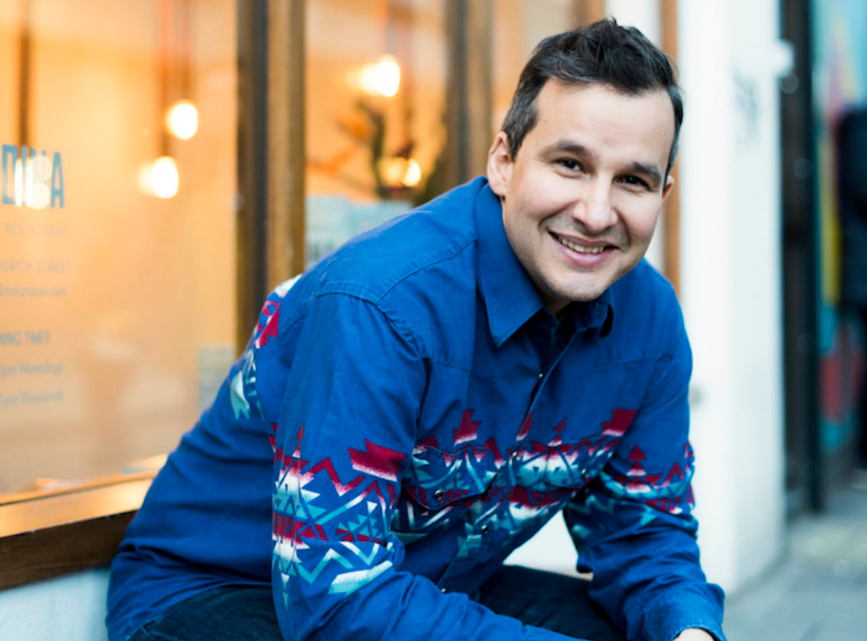 Martin Morales' versatility is unique. After making a name for himself as a music producer and senior executive for Apple, Disney Music Group, EMI and Union Square Music, as well as being a well-known DJ, Martin set his sights on the food world. For years, he worked tirelessly to introduce Peruvian cuisine to London, starting with the award-winning Ceviche in Soho. Andina (Shoreditch, Notting Hill), Casita Andina (Soho) and a second Ceviche in Old Street followed, earning multiple awards as they conquered Londoners' hearts. The latter also showcases Peruvian music (Martin has his own record label, Tiger's Milk Records) and artists. I chatted to the incredibly inspiring Martin about his childhood, random acts of kindness, mentors and issues facing the hospitality industry.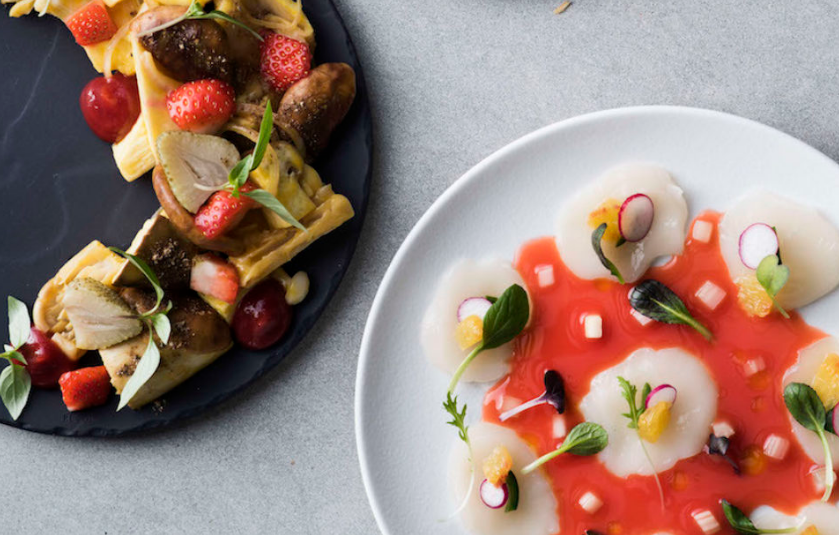 You moved to Leicestershire from Peru when you were 10. What were the biggest cultural shocks that you experienced and how did you attempt to overcome them?
I suffered from violent racism. Verbal and physical abuse were constant in the village I lived in. I was the only immigrant and I had a very traumatic time for a year. I moved schools to a Catholic school after a year as due to the constant abuse, I wasn't learning and it was affecting my wellbeing. The new school offered safety and support, love and care, all of which helped me thrive and find peace in my childhood after being separated from my mother and leaving my country of birth.
What's your least favourite job in the kitchen and why?
Firing people. It disappoints me not to be able to help a team member realise their full potential, and as a person who has pushed themselves at every step through the many challenges I've encountered, I know the strength that lies within us and I believe everyone has that strength.
You've faced some major challenges in your life: racism, being held at gunpoint and your father's illness when launching Ceviche to name a few. How did you stay strong during these low points?
By feeling like I had nothing to lose. This concept can be reckless if you don't manage it properly, but it can also be strengthening, and harnessed in the right way, it can be very powerful.
And by asking for help. Eventually. By having love come my way through people and my environment. This has manifested itself in friends, music, food, nature and all the beauty that the world provides. In recent years, my wife and kids, as well as my mother, have been a huge support.
Finally, by searching for truths about myself and believing in them.
What was your last act of kindness, who was it for and what inspired this action?
I respect and admire every single homeless person I see as I understand some of their many, many tough challenges. So, every time I see a homeless person, I smile with love and affection, not with pity or embarrassment, occasionally chat and ask about how they are and try and treat them like anyone else. I did that yesterday in Piccadilly Circus to a gentleman who is homeless and who stopped me and asked me a question, so we had a nice chat.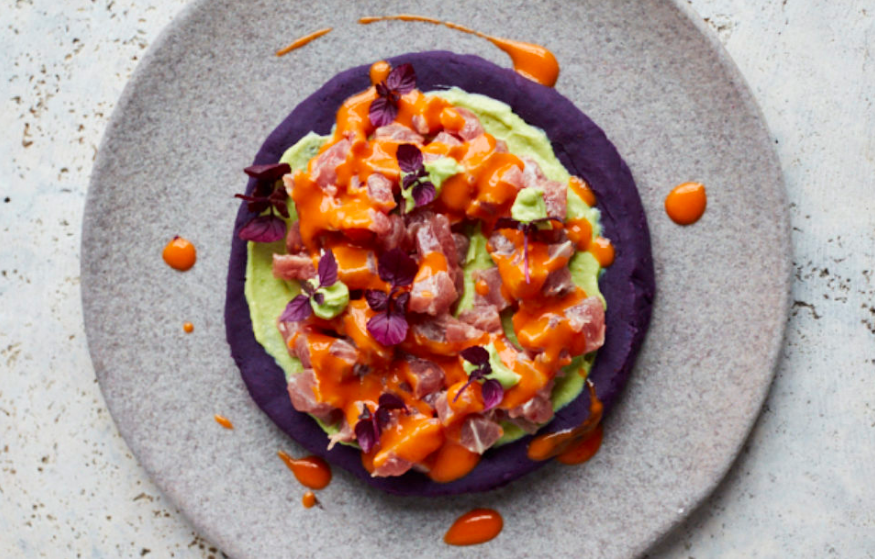 In introducing London (and the UK) to Peruvian cuisine and culture, your aim was to break the existing stereotypes. Do you feel that you've achieved this, or is there more work to be done?
Yes, we achieved this, but there is a ton more to do, and stereotypes evolve as society and its understanding evolves. In the beginning, people hadn't heard of Peru as a country, let alone a cuisine! We started from a blank canvass from which a story needed to be told authentically and we did that with style, panache, entertainingly and in a fun way. But authentically, and with true information that people could learn from, like we did through Ceviche, our first restaurant. Key dishes like lomo saltado and tiradito alongside the classic cocktail pisco sour form the basis of this incredible award-winning restaurant. We now have to continue to open doors, which we have done by introducing new dishes, and Andina – our door into the world of the Andes and its magic ingredients, dishes and culture. We also have a record label, an art gallery and a charity called Amantani which we support. All this helps to present more than just a dish or an ingredient: they present the context and truth behind our ingredients and culture.
If you could make one rule that everyone had to follow, which rule would it be?
Practice selflessness to enable sharing, community, love, care and respect to thrive.
Mentors played an important role in supporting you when you decided to leave your successful career in music to become a chef. How did you choose them and what did they represent to you?
They brought knowledge, and I love being a pupil: I love learning and steep learning curves. So, I chose the toughest and wisest in their field, but I searched high and wide for them: Monica Huerta Alpaca [chef; La Nueva Palomino in Arequipa, Peru] and Rafael Osterling [chef; Rafael, El Mercado and Felix Brasserie all in Lima, Peru).
Which item or ritual do you never start service without and what does it mean to you?
Tons and tons of smiles; a relaxed smile changes me, you and everyone around us.
Of all the accolades that you've received for the Ceviche Family, including featuring on The Times' recent list of Best Places to Eat in the UK, which one means the most to you and why?
The award from The Sustainable Restaurant Association for Best New Sustainable Restaurant because it showed our focus on our key values of taking care of the world around us.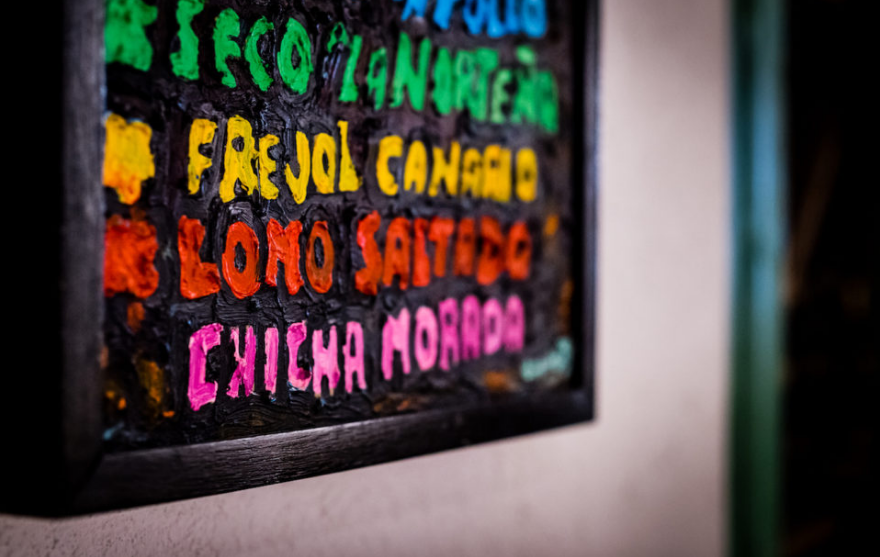 Are there any opportunities that you wish you'd taken and what was the consequence of not having done so?
I wish I had brought in a mentor earlier on to be actively involved in the business and to guide us through certain challenges. When a business sees nothing but growth and success, the managers get used to that. But everything always changes and so the sooner you can predict and adapt to that change, the better. And a mentor, NED or consultant can help bring that 3rd eye and outside view to strengthen the business.
What has been your least extravagant purchase, but the one which has had the most positive impact on your life?
The book 'The Power Of Now' by Eckhart Tolle.
What makes your blood boil about the food industry right now?
Elitism and snobbery – I see it in several cliquey dinosaur culinary institutions and groups. It makes them look stuffy and dated and it can be seen from miles away.
Lack of inclusion – I see distrust and disrespect driving the lack of opportunities for women, migrants, non-ethnic white people, anyone above 50 years old and especially people with disabilities.
Conservatism – due to some prominent politicians driving their 'get immigrants out' agendas for their own personal political gains, I see the mass audience closing their doors a little to the magical and new, the foreign and the innovative in terms of food and drinks.
Which smell instantly transports you right back to Peru and which memory is most strongly associated with it?
Aderezo – it's the basis of many hot dishes in Peru made from sautéed garlic and onion in a little oil. It takes me back to 1978, to my great aunt's house when I used to sit in their kitchen, peel potatoes or take the stones out of the dried lentils.
If you enjoyed reading this Martin Morales interview, you can check out more exclusive Spotlight on Chefs interviews here. More information on Ceviche Family is available here.
PIN FOR LATER