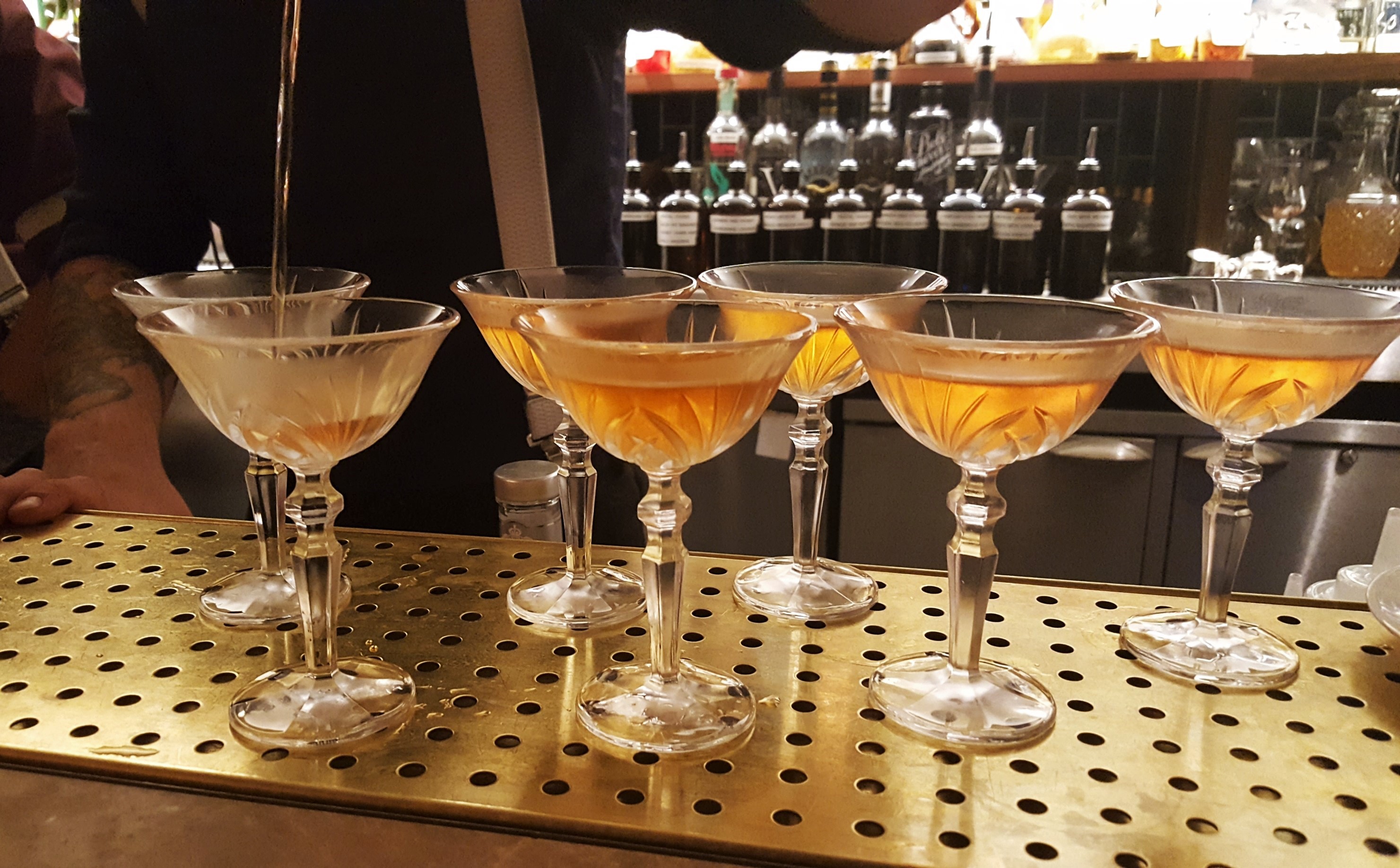 Until the last few years, the word "vodka" used to reawaken the following memories: handing over £1 for a shot at the student union and getting 50p change; focusing on the synthetic sweetness of their orange juice trying in vain to disguise the offensive liquid; feeling like Beyoncé on the dance floor, but probably looking more like Gary Barlow in his Take That days; and staring down into flowerbeds when my body eventually rejected the cheap and nasty drinks. Thankfully, London's bartenders have gradually healed my scars by concocting classy cocktails which prove that vodka is deserving of a second chance.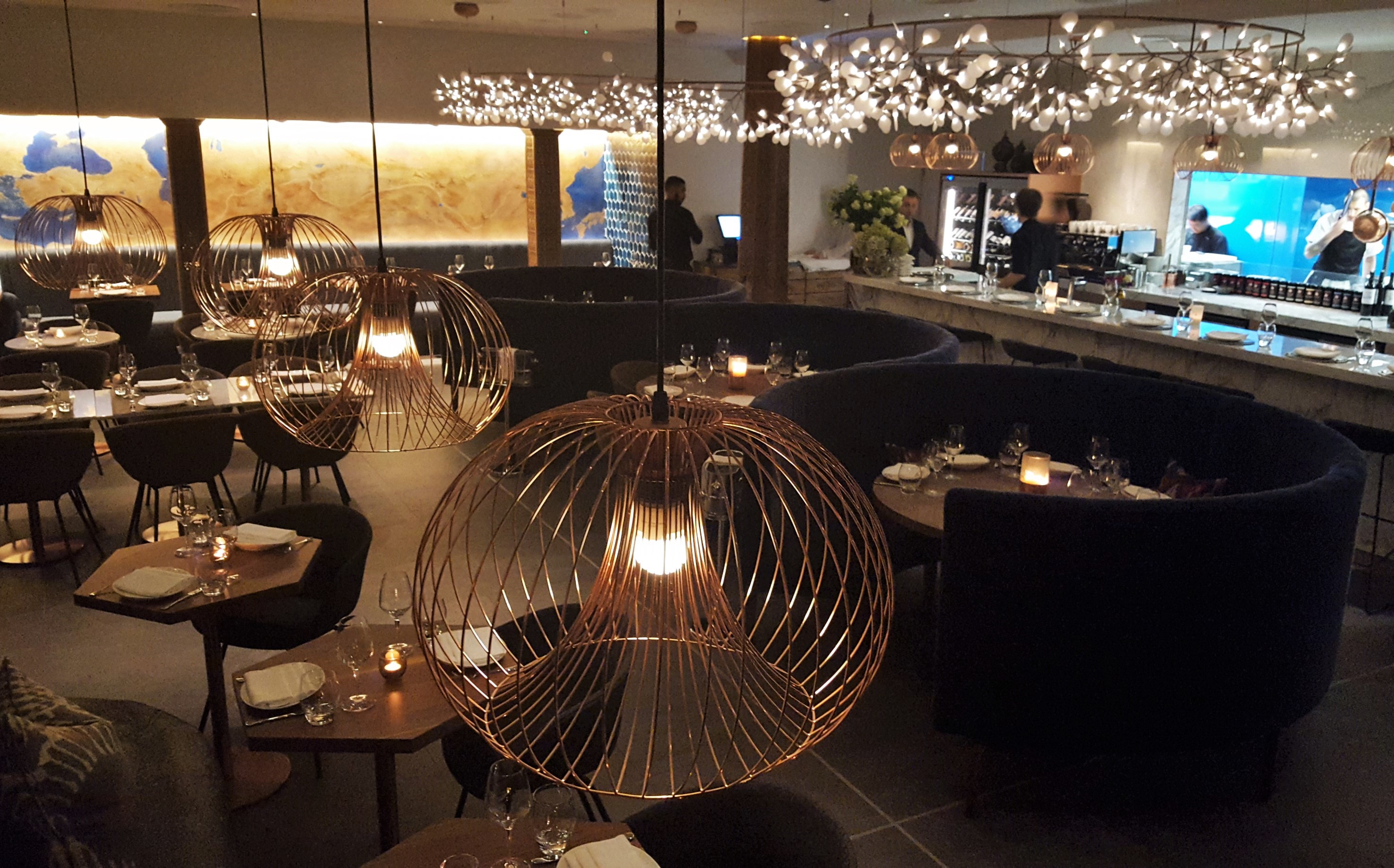 When I was invited to the Silk Road Masterclass at Samarkand, the new Uzbeki restaurant on Fitzrovia's Charlotte Street, I thought that it'd be a good opportunity to get reacquainted with my old friend, especially since on my previous visit for dinner (link to review below), Chef Savla (CS) and I were abstaining from alcohol. We'd thrown down the gauntlet to the barmen, who'd presented us with a refreshing berry mojito mocktail which had avoided falling into the sickly sweet trap. I was therefore optimistic about their alcoholic offering and keen to try something other than my beloved red wine and espresso martinis.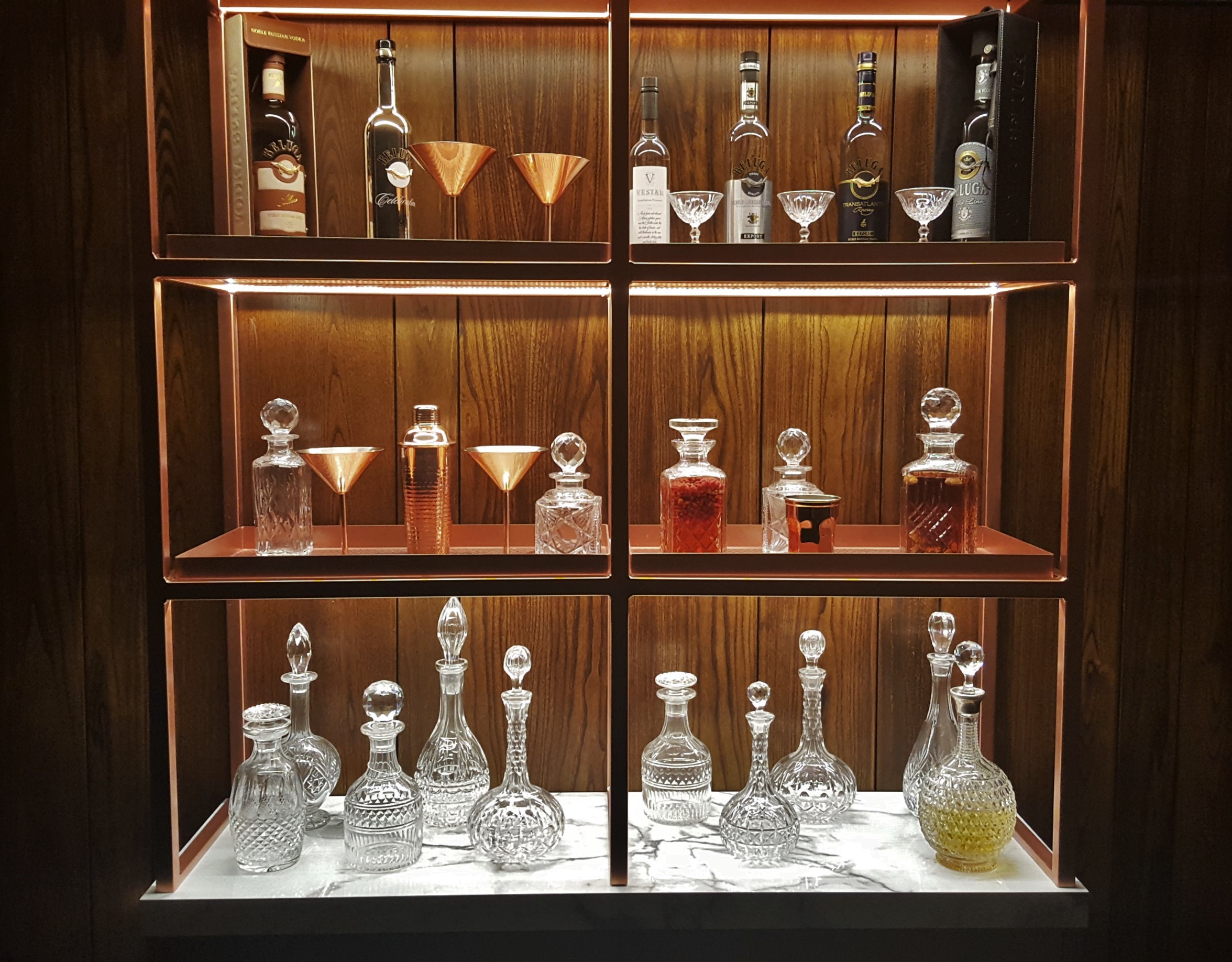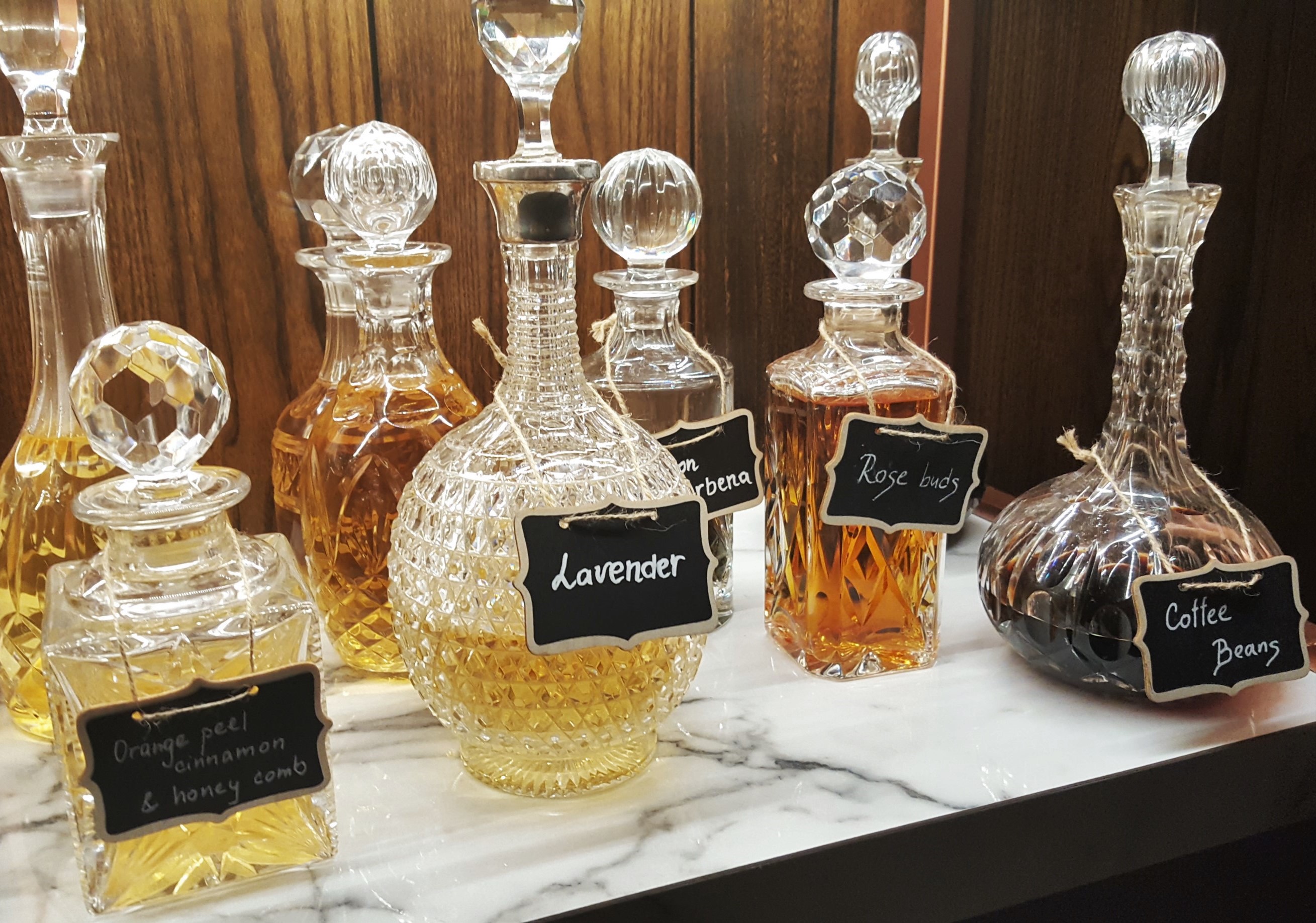 Arriving ahead of the session gave bar manager and vodka enthusiast Fabio some time to grill me on what I remembered from our last talk. We recapped their imported vodka collection – which includes Russian, Scottish and Polish varieties among others – before my eyes were drawn back to the spellbinding colours of the 40-strong in-house vodkas. Name any flavour and it's likely that it'll feature in one of the decorative decanters gleaming in the open rose gold cabinet; they have lavender, Szechuan pepper, bergamot, horseradish and coffee to mention a handful.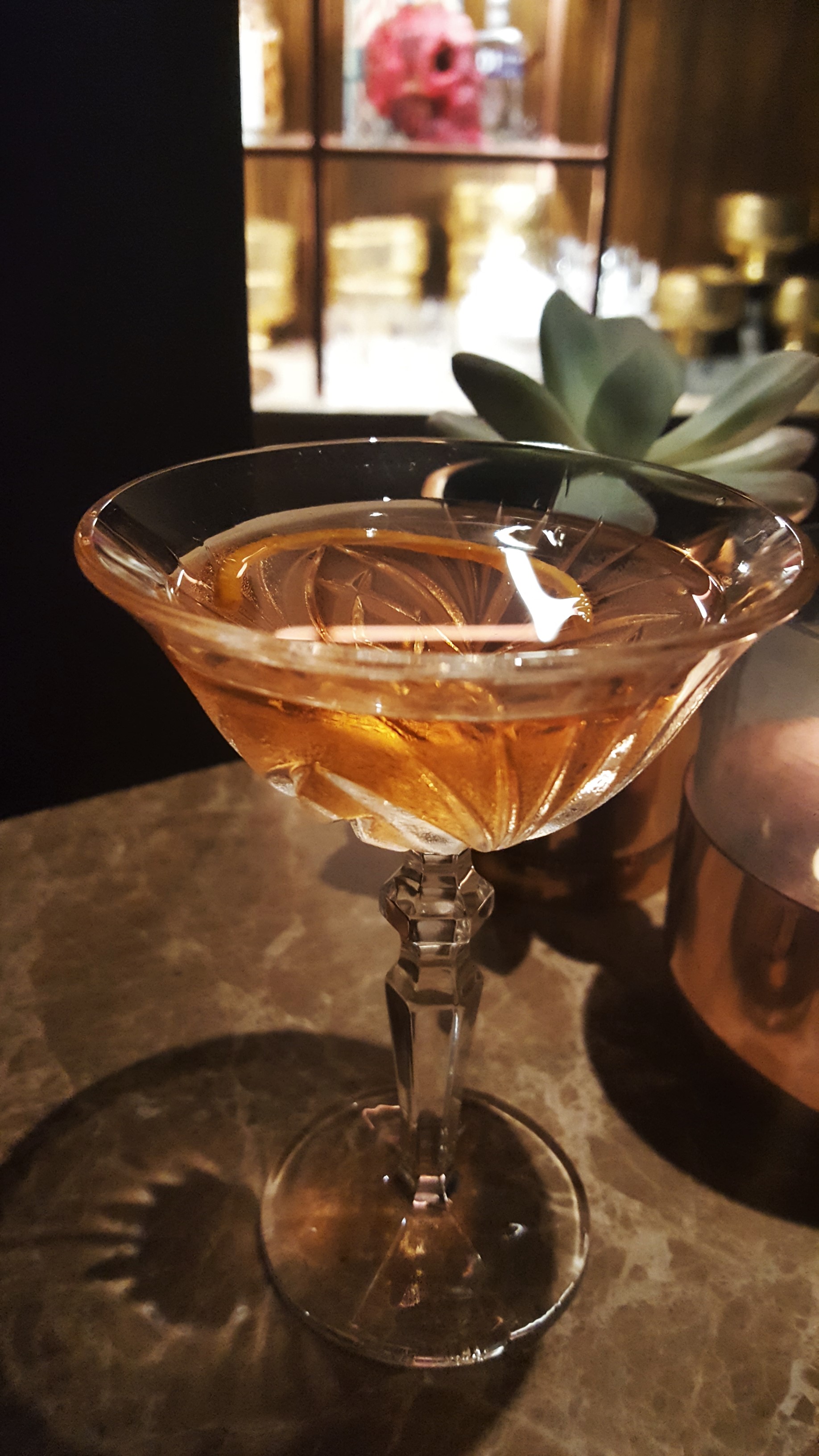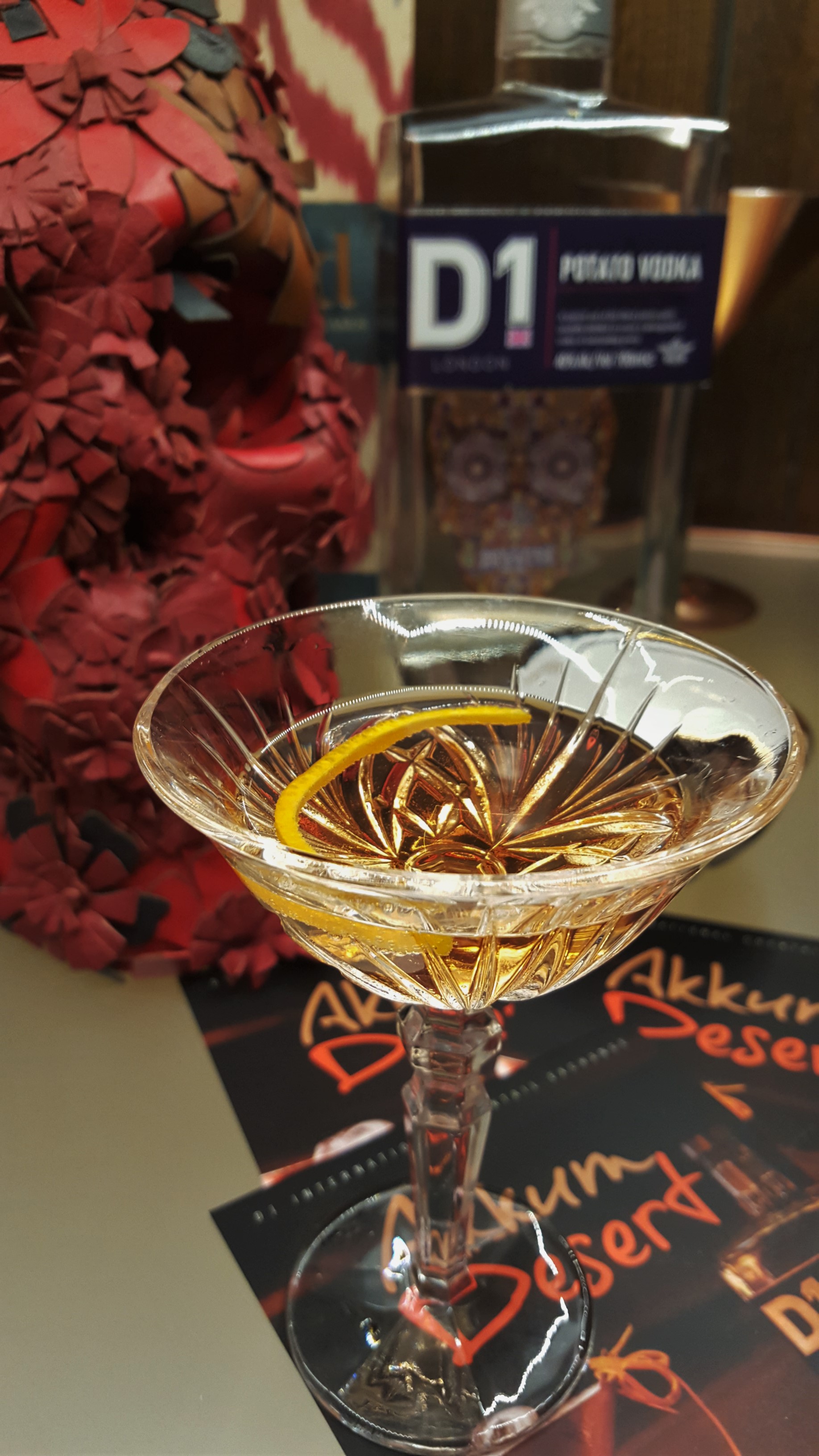 Akkum Desert was our first drink of the evening. The ingredients list reads like an exotic foreign language in parts – D1 potato vodka, Aperol, Campari bitter, Americano Cocchi and pu-erh tea, Tuaca liqueur and topped with Prosecco – and its final form was just as elegant. Appearances can be deceiving, however, and this dainty demoiselle caught us all off guard with her bite. While I wouldn't usually order a drink like this, I really enjoyed it, particularly once the orange zest had had time to work its magic in the tiny glass.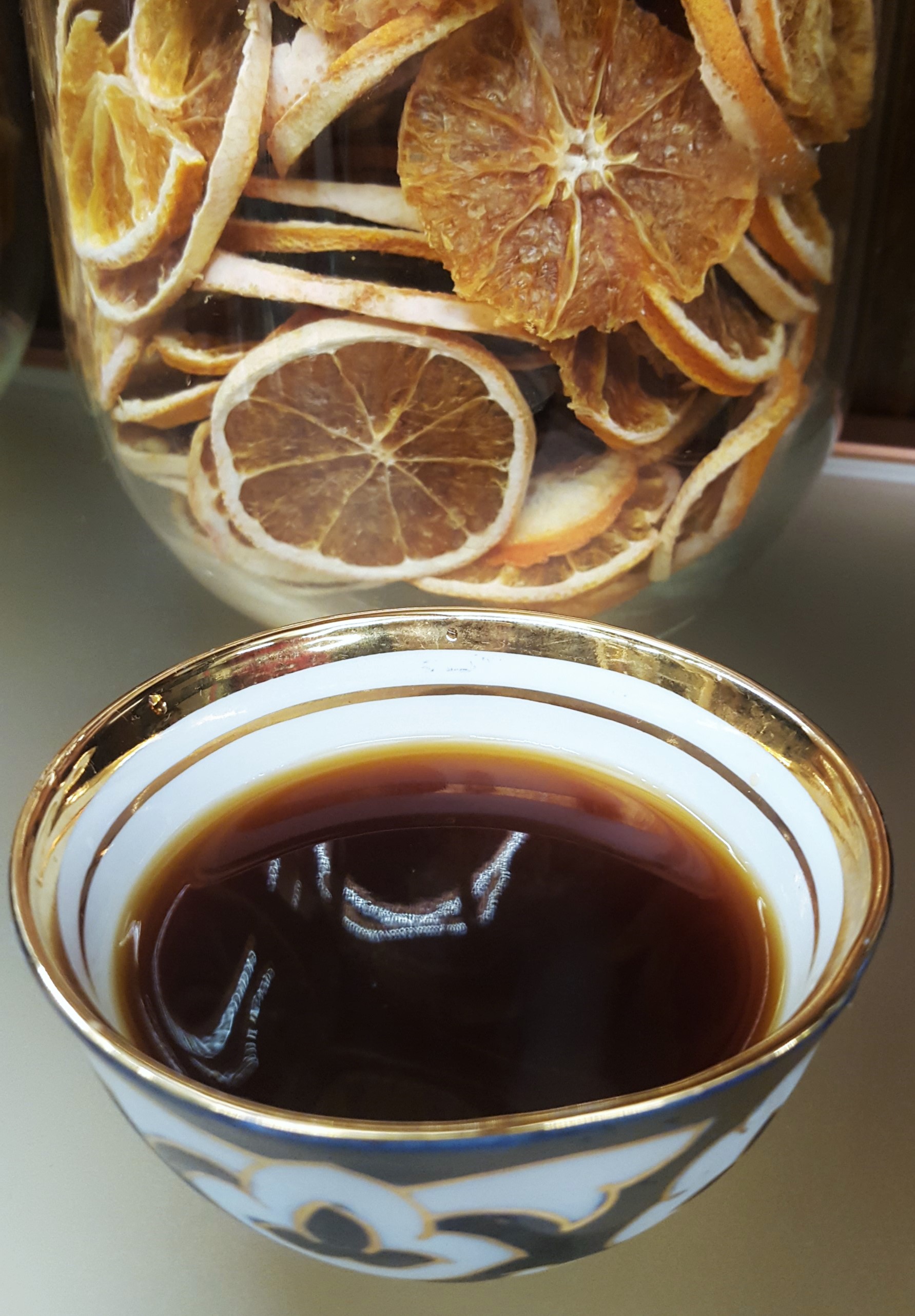 Fabio then regaled us with a quick history lesson on the Silk Road, which stretches between China and the Mediterranean, and on vodka itself. Seeing as we were all eyeing up the jewel-like vodkas, he gave us the chance to sample one of our choosing, and no prizes for guessing which flavour took my fancy. Expecting to flinch after my first sip, I instead found myself appreciating the subtle notes and clean aftertaste.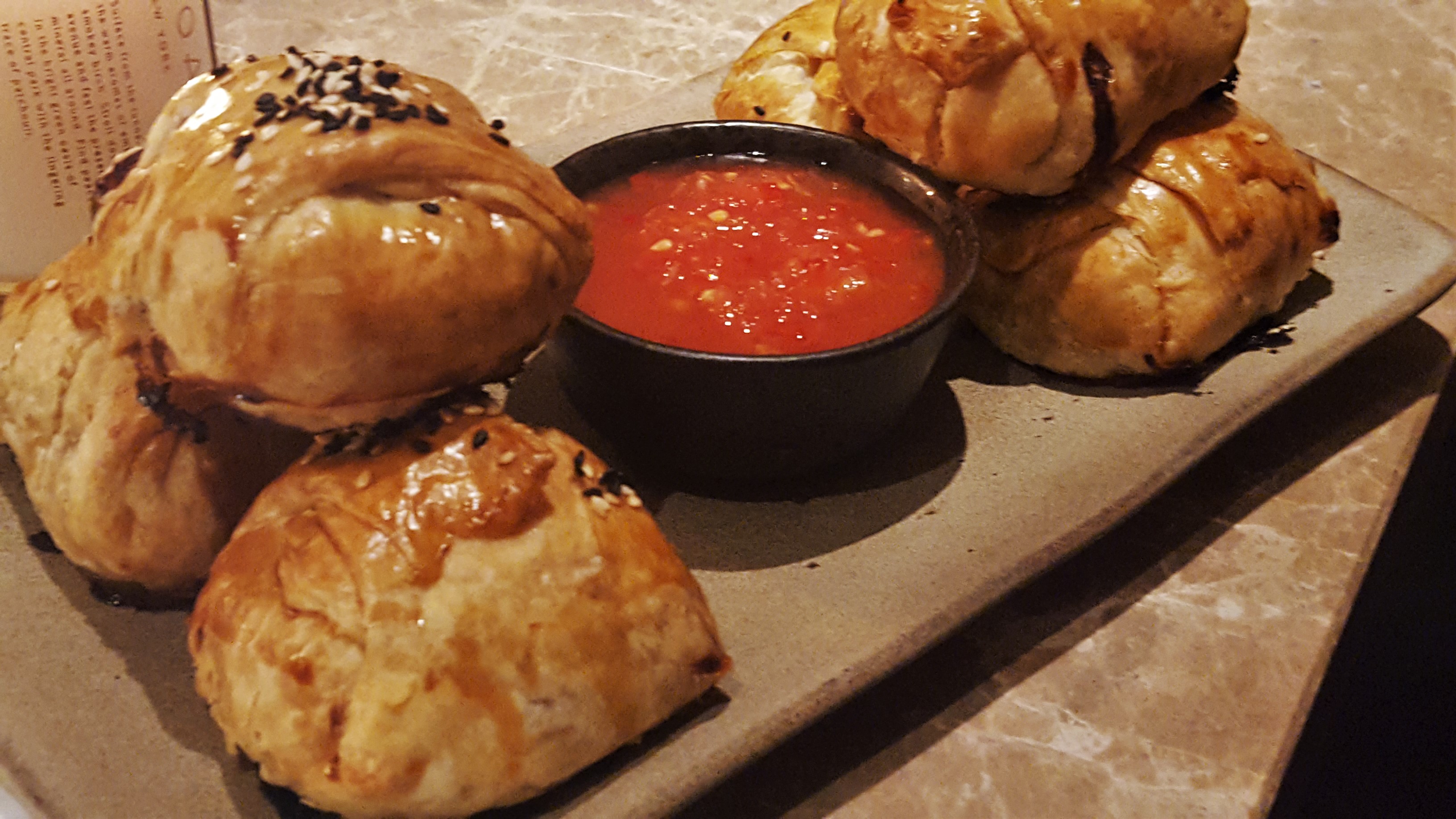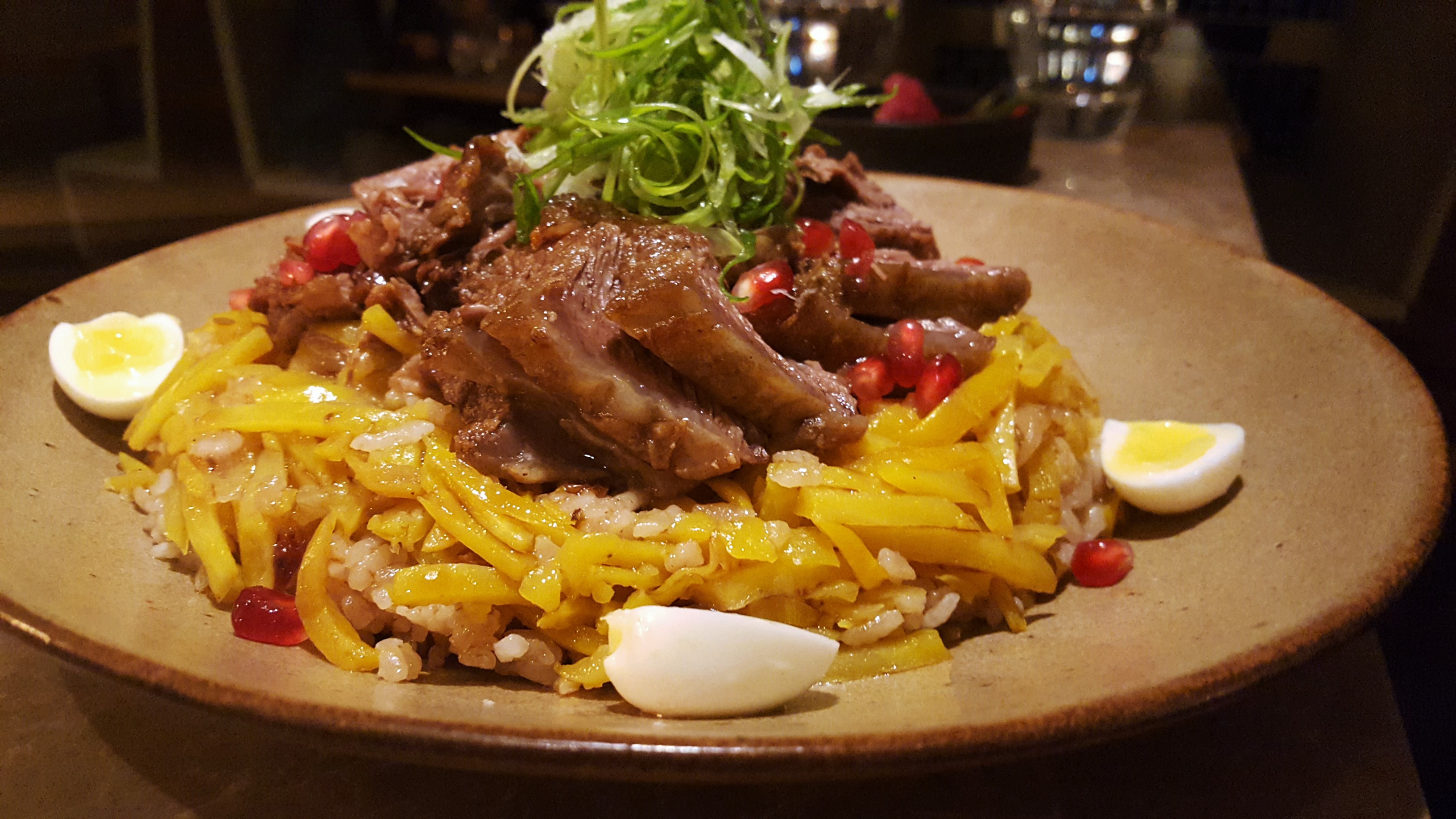 To sample Samarkand's vodka without trying some of its dishes would be a shame, and we had Somsa, or handmade pastry parcels stuffed with either pumpkin or a beef and lamb combination. Now I'm no vegetarian, but I actually preferred the former as the filling was slightly sweet and less dry than its meaty counterpart. The main attraction was national Uzbeki dish Plov, which went down a storm with CS and I last time and cemented its status with me on this occasion.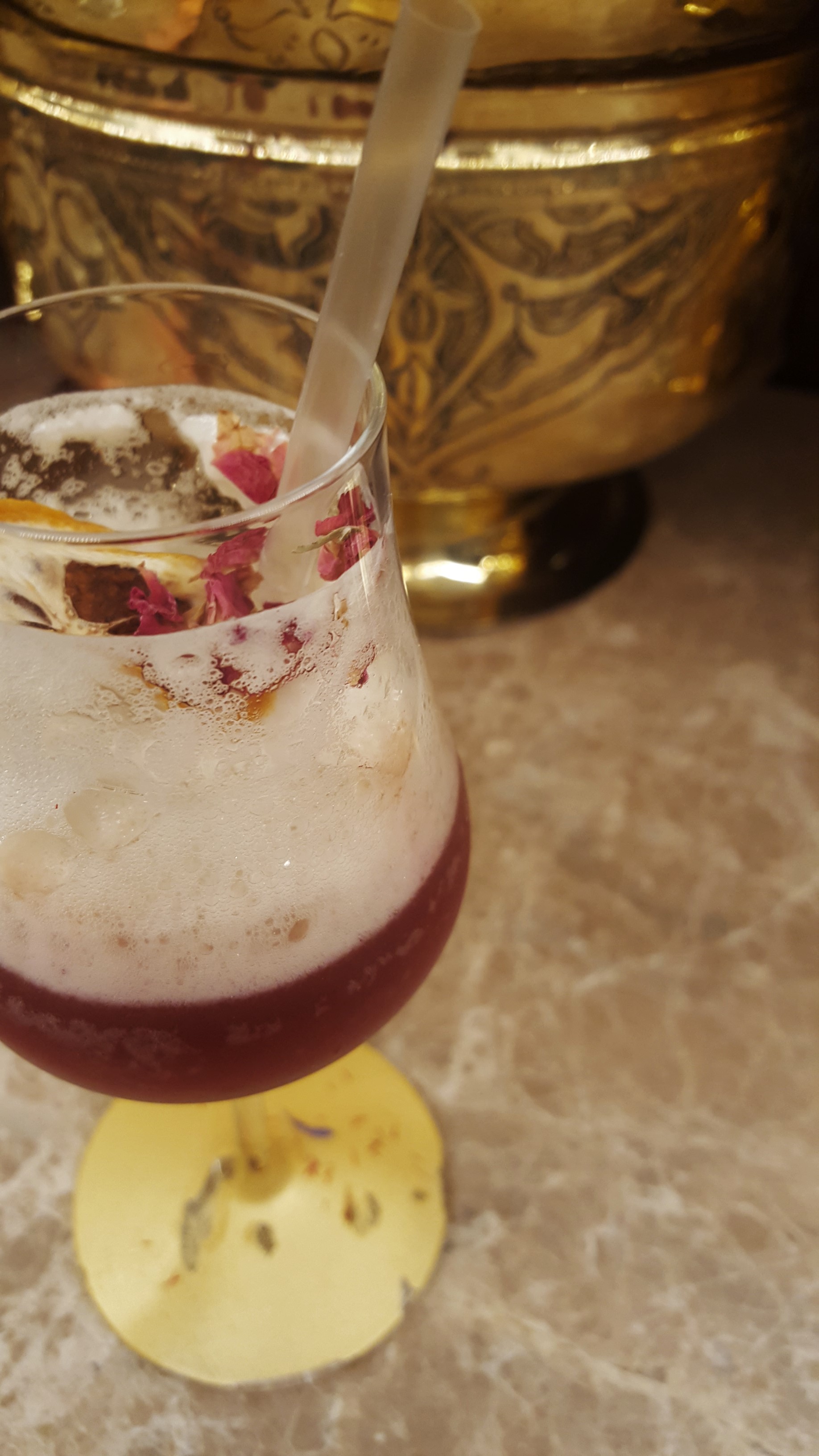 The second and final cocktail was the Berry Shampanski, which was every bit as complex as its predecessor: Russian Caravan Tea Vestel vodka; blackberry wine; beetroot syrup; rosehip jam; lemon; mandarin; pink grapefruit; Gunnamatta Earl Grey foam. Try reciting that list after of few of these for a cheeky challenge… The various fruits and berries gave this polite-looking drink some serious depth and character and made it very drinkable; it was easily my favourite.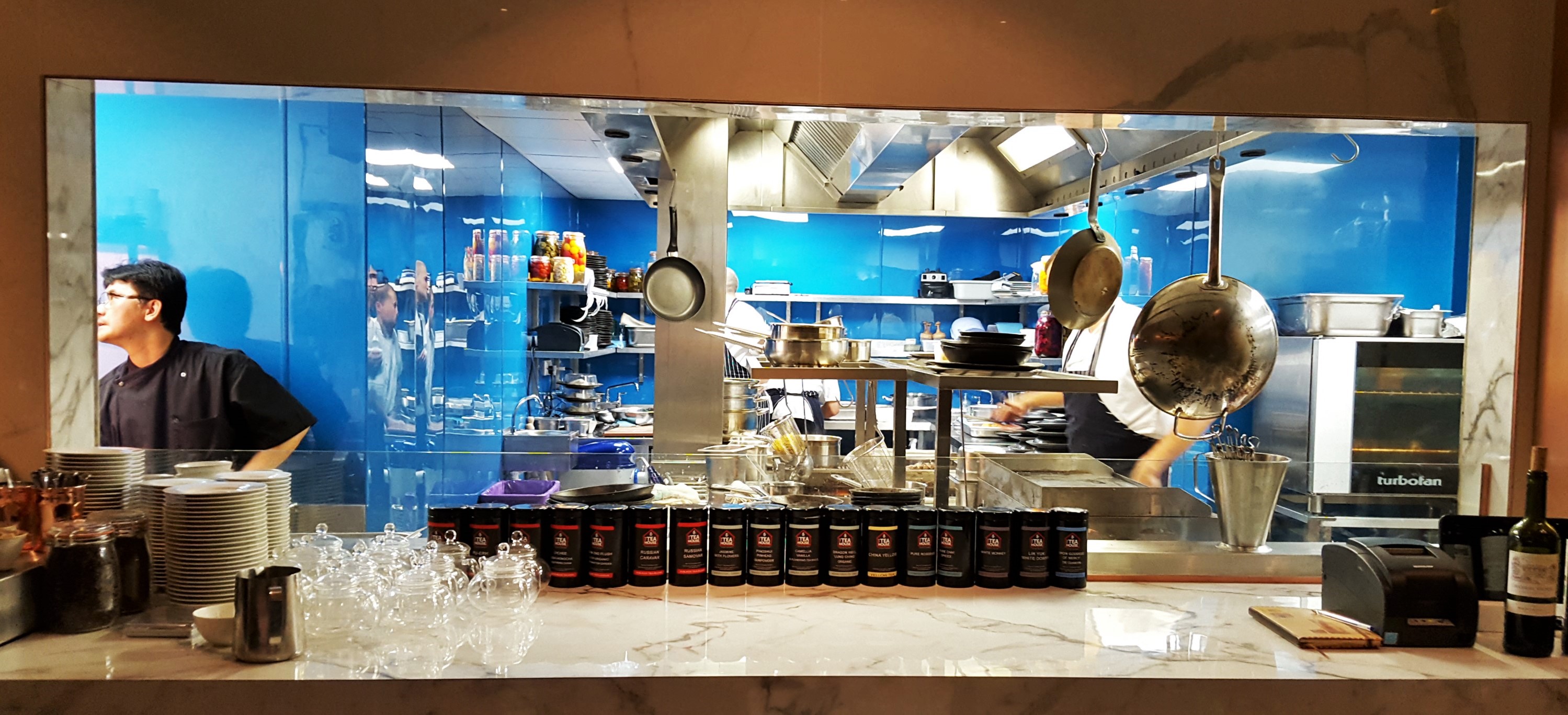 Samarkand has plenty of vodka to be sampled alongside dishes that you won't come across every day. If you still need convincing, they offer 2-4-1 cocktails between 5-8pm from Monday to Friday, which is just about enough time to work your way around the drinks menu once.
Links: Samarkand, Samarkand review