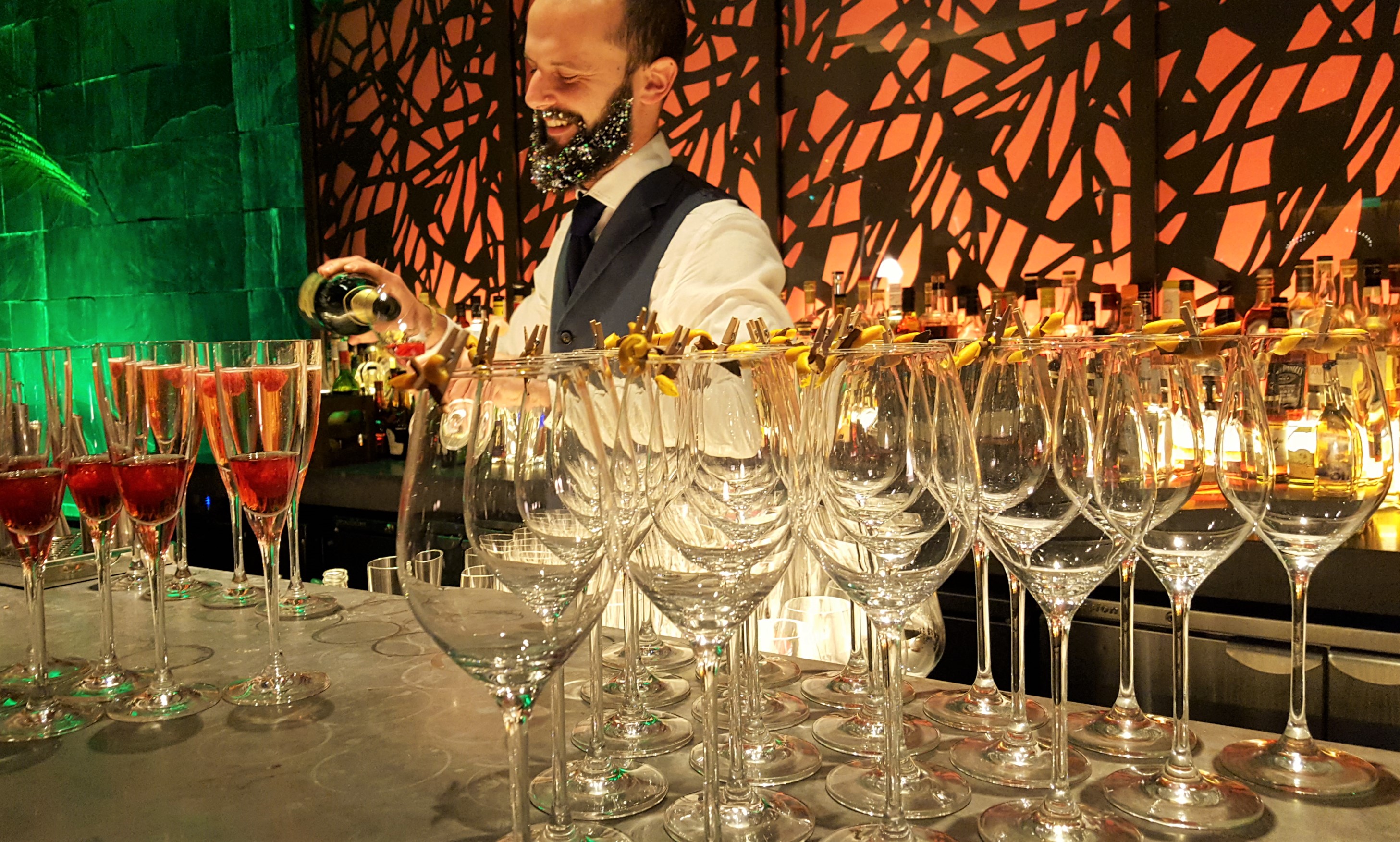 Soho Square spoiled me. For almost two years, I worked for a media company firmly planted in one of the trendiest spots in central London. Having some of the city's best restaurants, pop ups and bars a mere stone's throw away meant there were no shortage to places old and new to enjoy. Work then uprooted me to the corporate environment that is Moorgate, where, for months, I felt like a fish of out of water. However, once I'd settled in, I soon started building a list of new favourites.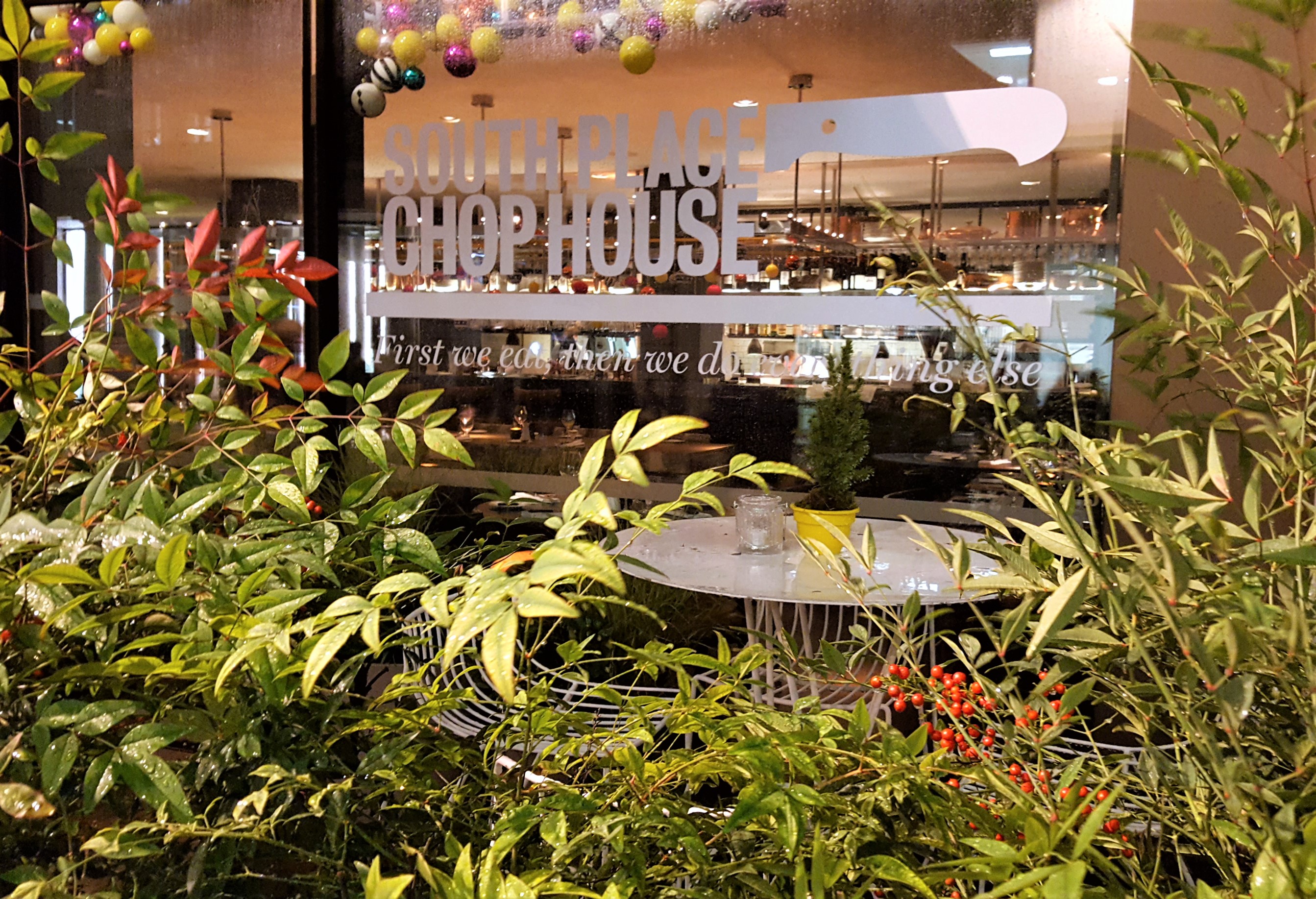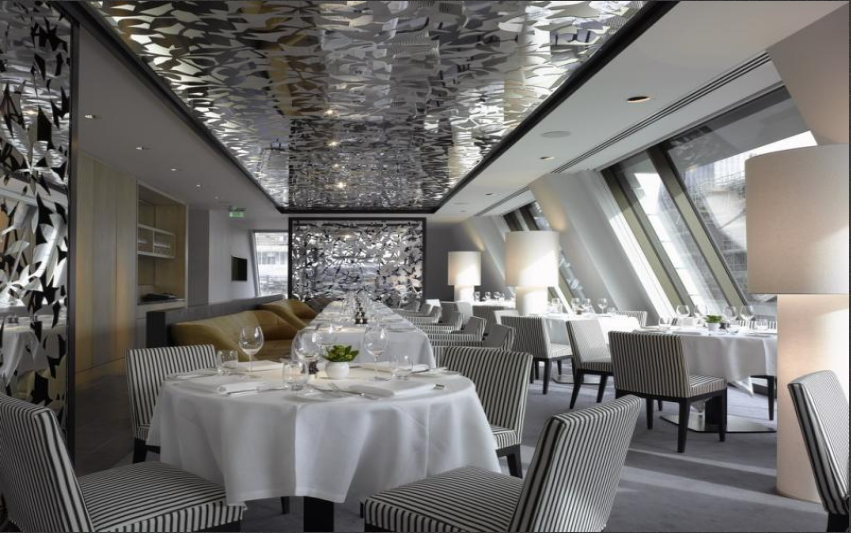 One of these was the South Place Hotel, conveniently located between Moorgate and Liverpool Street stations. To celebrate this professional move, Chef Savla and I headed to the Michelin-starred Angler on the top floor and were converted after our first mouthful of their lobster pie. Since then, I've had countless espresso martinis on the Angler terrace, a few meals in the ground floor restaurant South Place Chop House and one too many glasses of wine at the bar.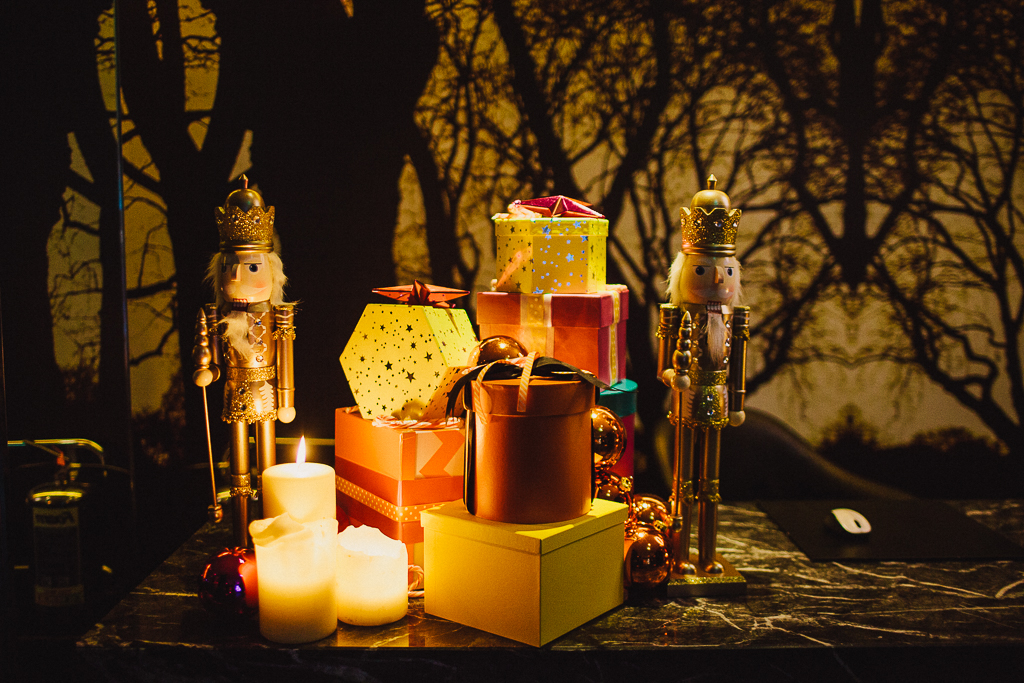 These good memories came to the fore when I received an invitation to the hotel's #KingSizeChristmas event to mark the arrival of the festive season. It may have been on a Monday evening, but when there's talk of a "luxury winter wonderland for grown-ups", seasonal specialities (i.e. mulled wine) and "sporadic snowfall", turning it down would be akin to looking a Christmas gift horse in the mouth.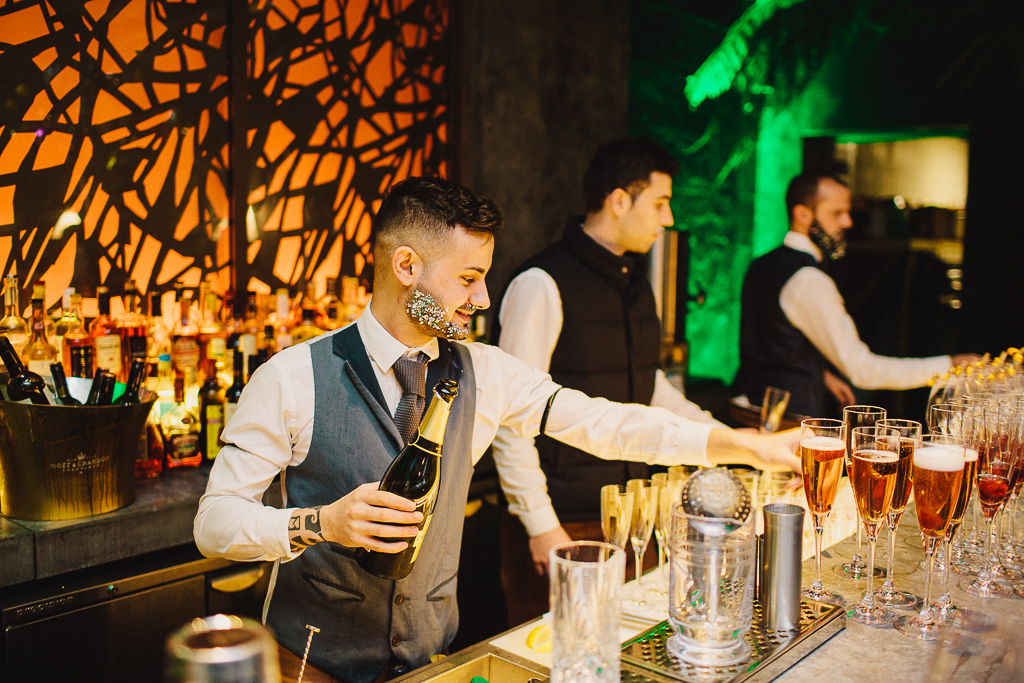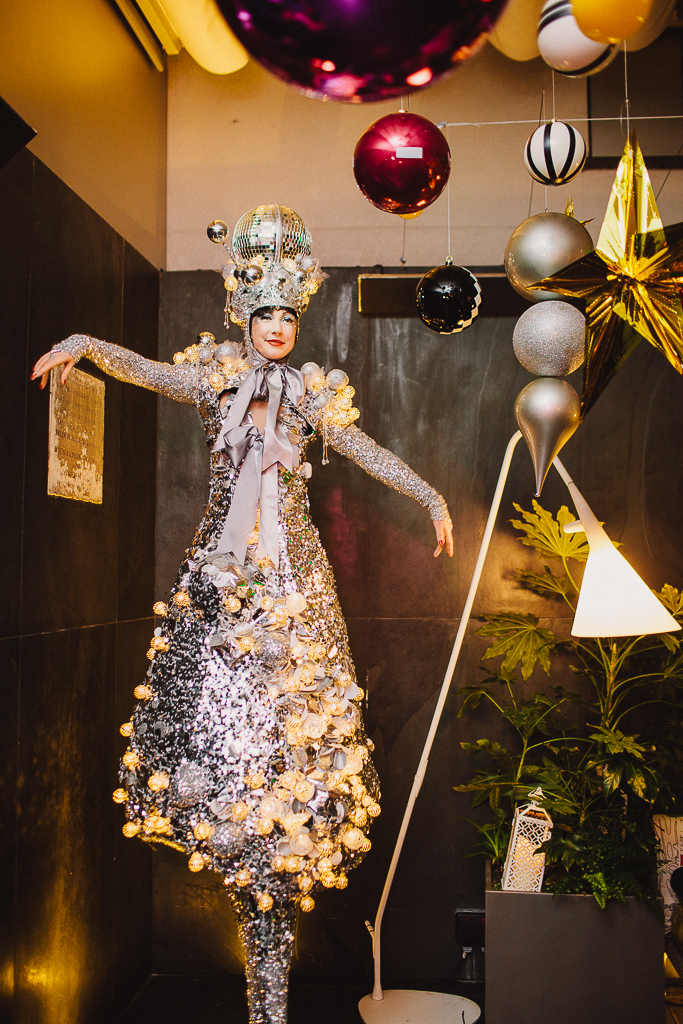 We were welcomed with either a Sipsmith sloe gin cocktail or a glass of mulled wine, or one of each if you really wanted to get into the spirit of things. As I was walking into the Secret Garden, I was momentarily distracted by the hosts' sparkly eye make-up and barmen's glittering beards and so almost jumped out of my skin when the tall, shiny Christmas tree on stilts bent down to greet me.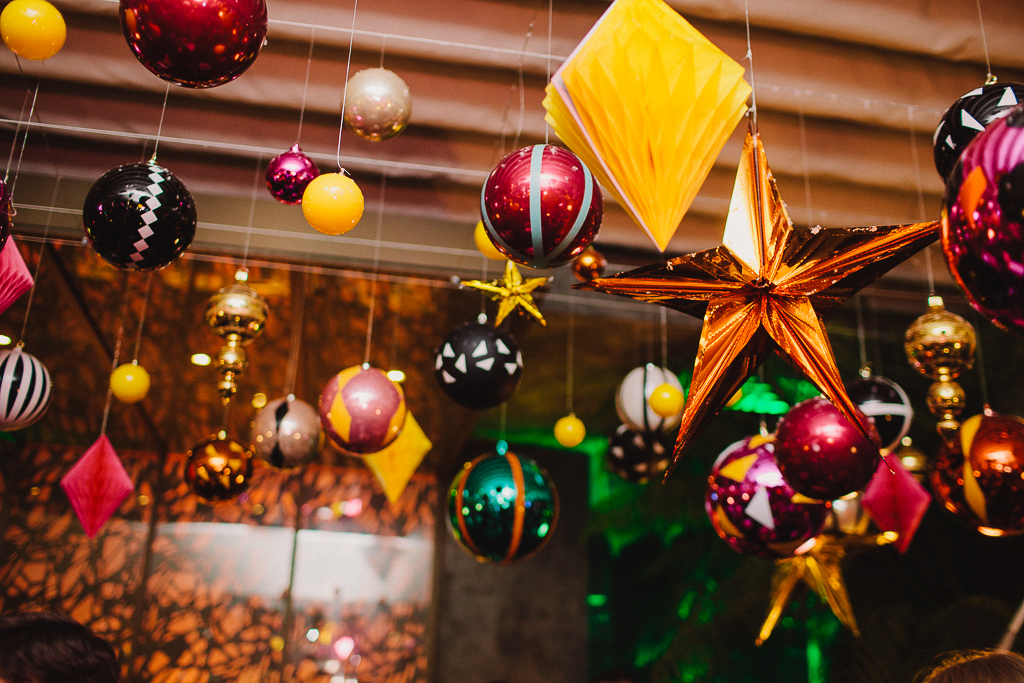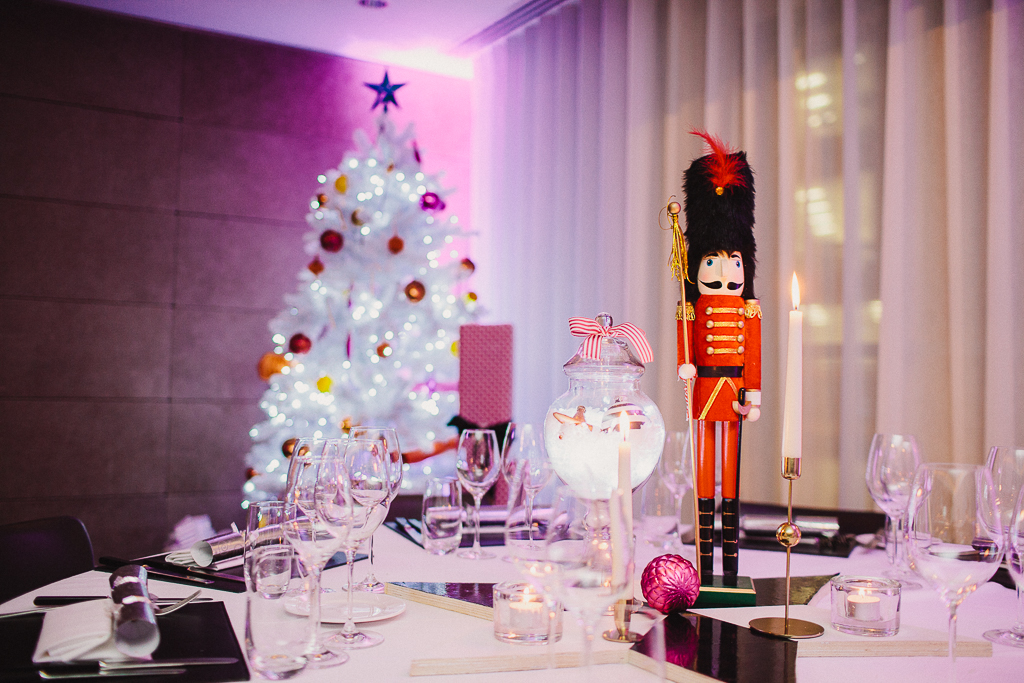 After I'd recovered from this surprise, I had some time to take in the transformation: vibrant, oversized baubles shimmering overhead, miniature decorations and bold backdrops behind the bar.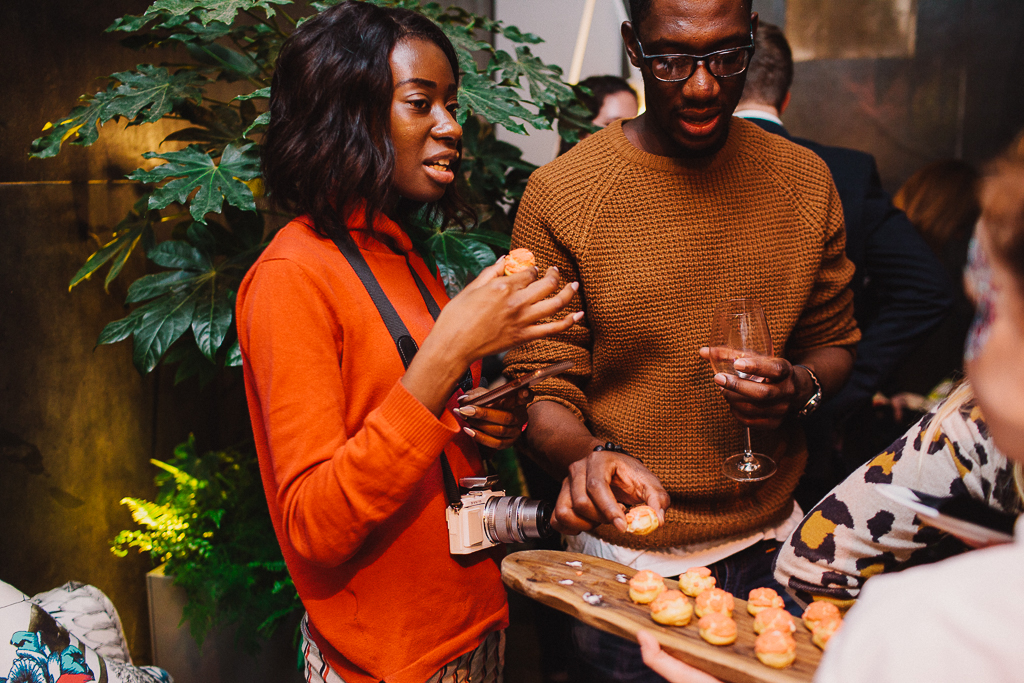 Naturally, the winter cocktails were accompanied by wonderful Christmassy canapés, such as bacon-wrapped dates, blue cheese and walnut tarts, crab cakes and orange mousse. As I nibbled on these, I got chatting to fellow bloggers Annette from Annette's Lens and Aussie Tegan from ONIN London, as well as Carles and Kara from Hotel Tonight, about all things food, travel and Christmas.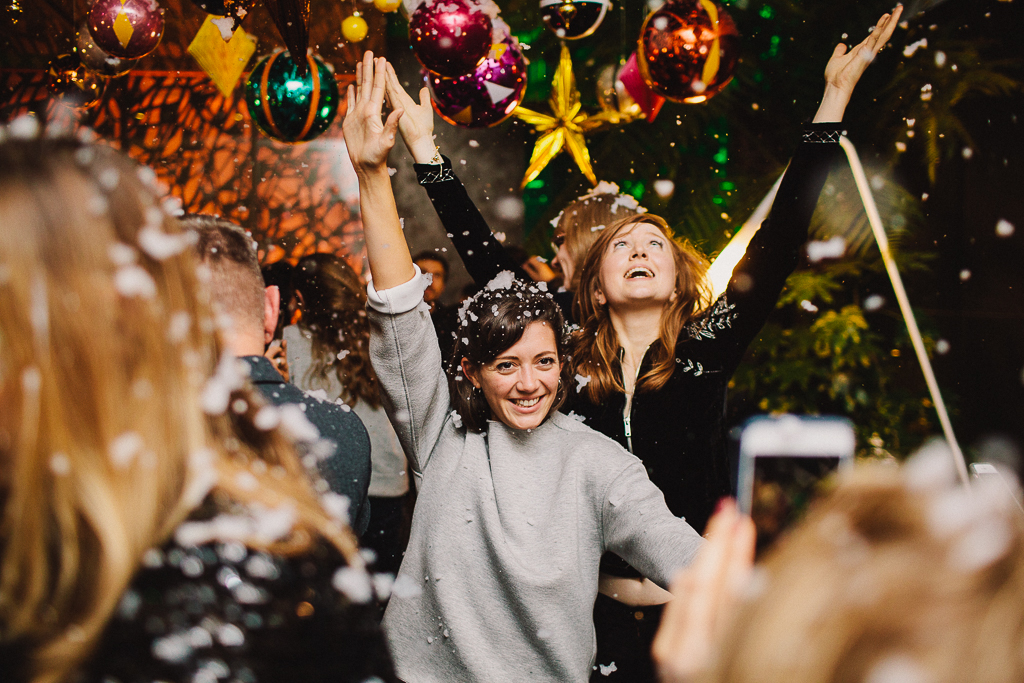 Then it snowed. Well, sort of. I'd become so engrossed in our conversations that I'd forgotten about the aforementioned sporadic snowfall, so was slightly surprised yet again when huge, soapy flakes started drifting downwards. My default setting when it comes to Christmas is cynical, but I must admit that there was something quite magical about this moment. It ended abruptly when the blobs landed in my wine, forcing me to abandon my glass.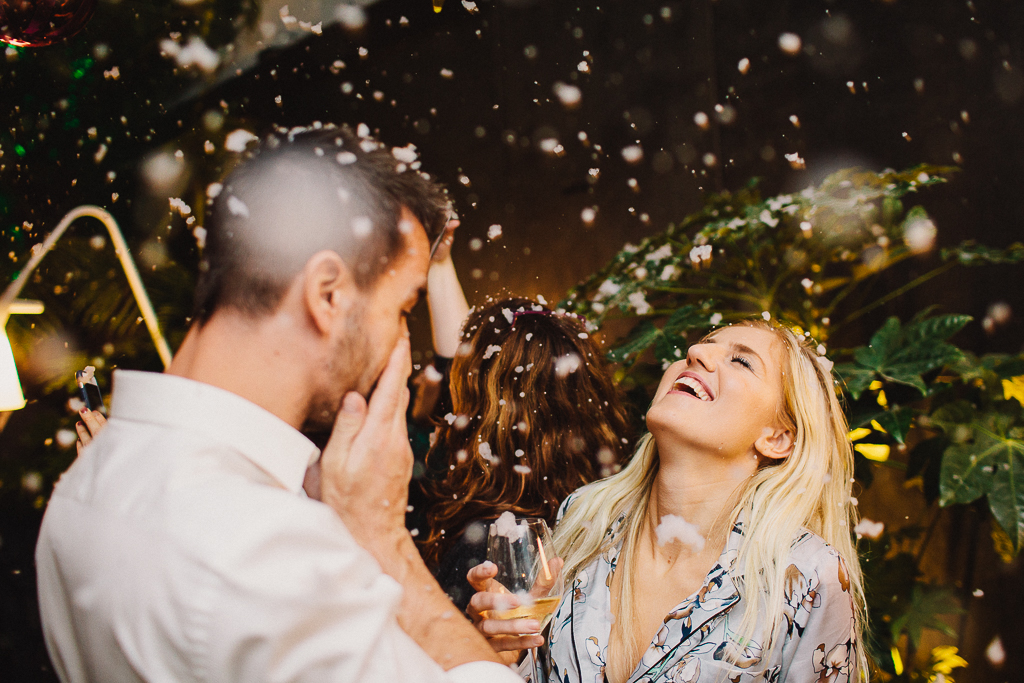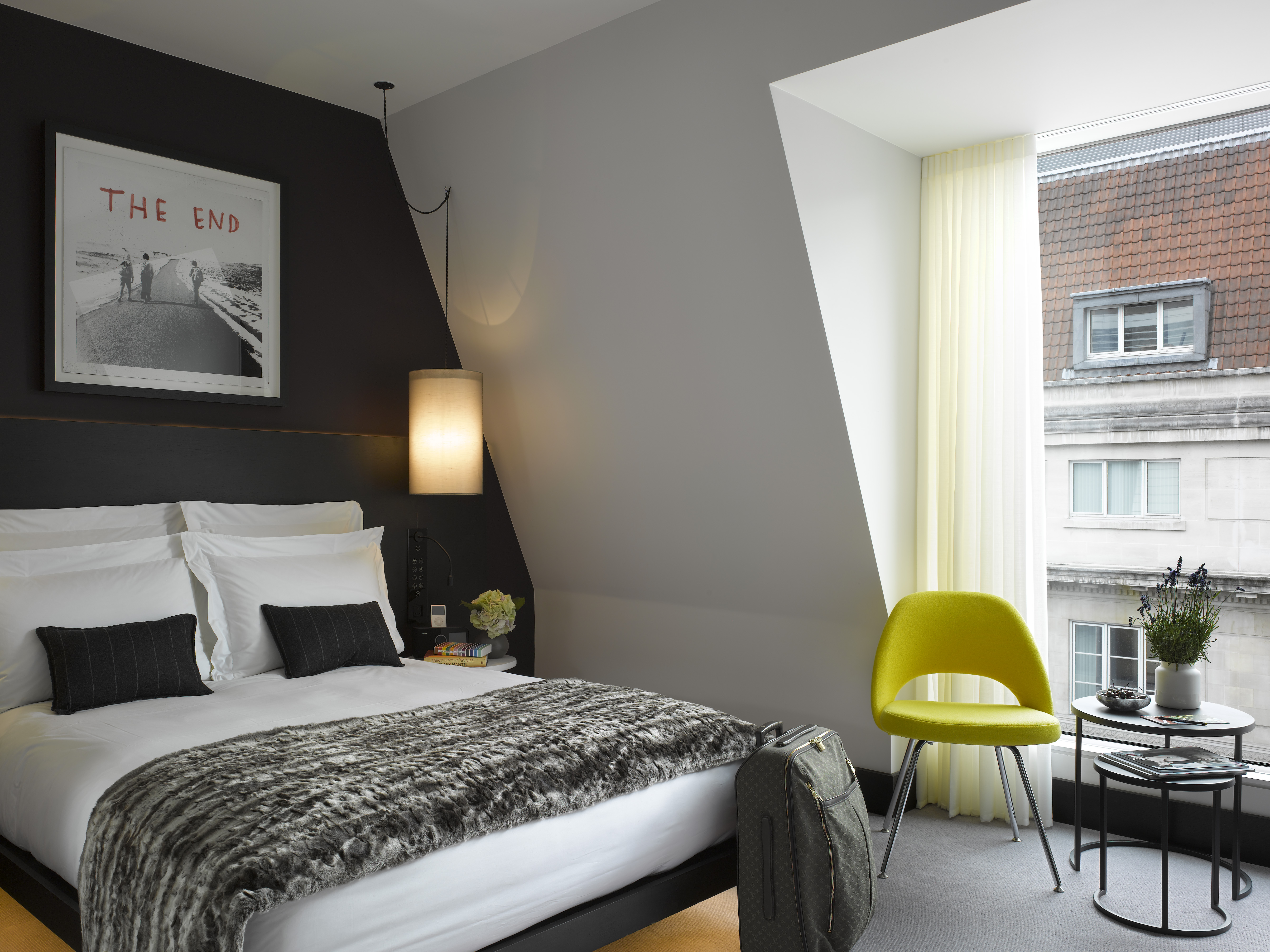 Floating flakes aside, it was a fabulous, fantasy-filled evening in luxurious surroundings. If you visit the hotel to eat, drink or watch Elf in the South Pole Cinema (11-18th December) and don't want the night to end, you can always stay in one of the 80 contemporary rooms upstairs. A Christmas Shop & Stay package starts at £230 and includes half a bottle of Champagne in your room, breakfast the following morning, a £50 voucher to spend at One New Change and complimentary coffee at luxury store Modern Society.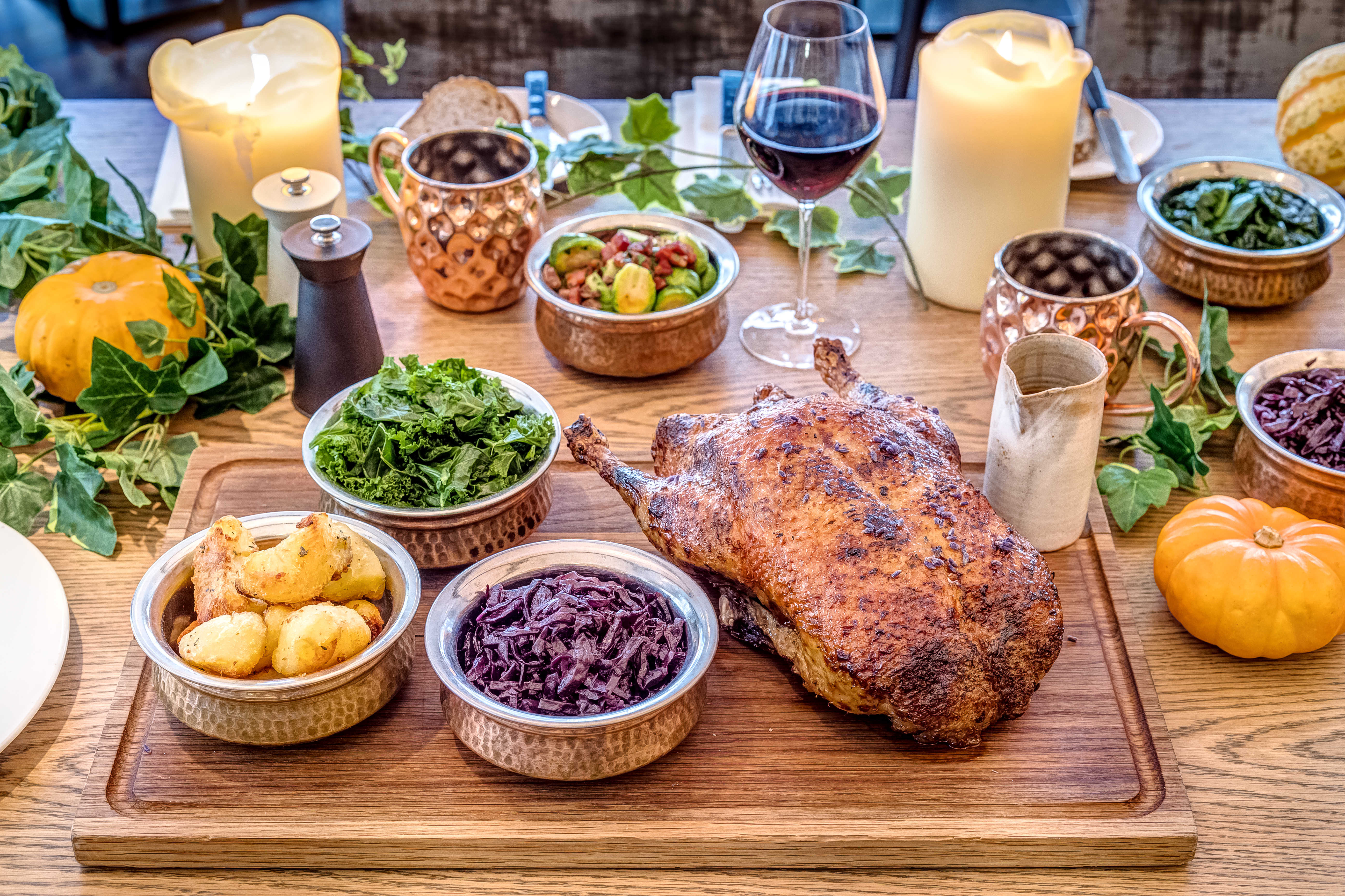 Photo credit: South Place Hotel
London always has more in store, and if you still want to let your hair down, there are plenty of nearby bars, some of which I've rounded up for you here, plus another selection at Broadgate Circle, a short stroll away. You can always return to the hotel to enjoy the Angler's 7-course tasting menu or the South Place Chop House's feasting menu on Christmas Day if you don't fancy spending the day in the kitchen, squabbling over the washing up and fighting for the remote control.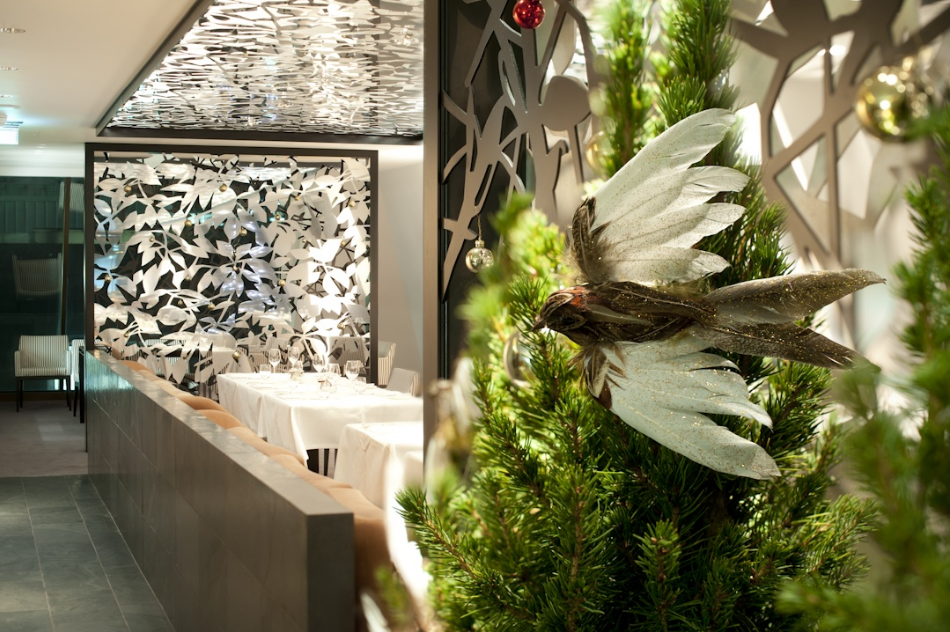 Have you indulged in any seasonal cocktails or munchies yet? If so, what have you had and how was it? 
Disclaimer: I was invited as a guest of South Place Hotel, but all musings, Grinchy grumbles and images are my own, unless otherwise stated.
Links: South Place Hotel, Angler, South Place Chop House, Sipsmith, Secret Garden, Annette's Lens, ONIN London, Hotel Tonight, South Pole Cinema, Christmas Shop & Stay, Modern Society, Broadgate Circle