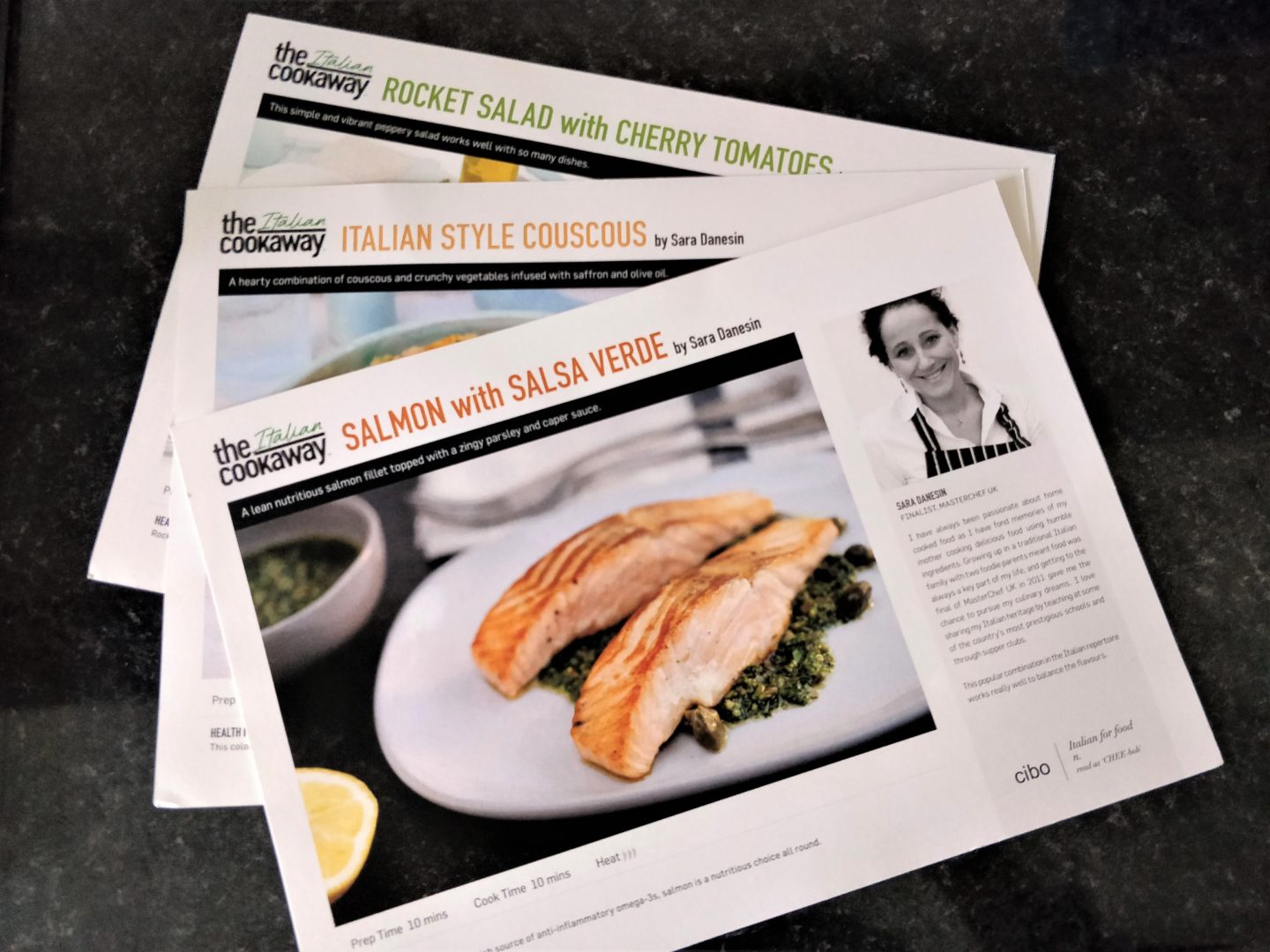 For some people, meal planning is a pleasure – leafing through favourite food magazines, colourful cookbooks and websites; finding resourceful ways of using up extra ingredients in the fridge, freezer or cupboards; and deciding which delicious dishes to eat on which days. Chef Savla and I fall into this camp, with food sourced from our local grocer, fishmonger and butcher, where possible.
For others, however, these activities are considered chores – either they don't enjoy them or it's not a practical way to plan and shop around their lifestyles. Cue recipe box delivery services, where you select from a range of exciting meals online, choose your preferred delivery date then receive all the pre-measured ingredients direct to your door. All you have to do is follow the instructions for easy, fuss-free meals.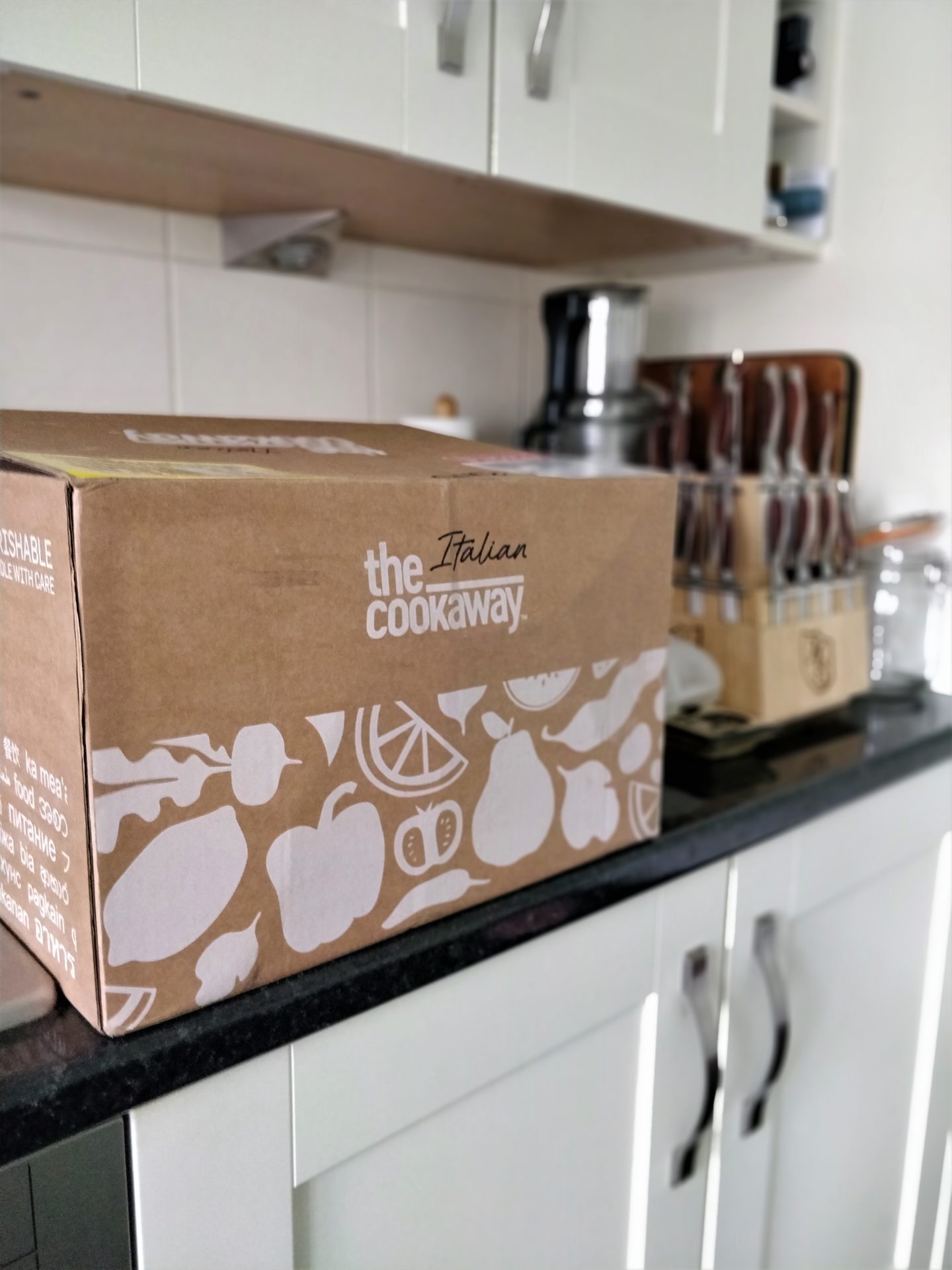 But are they really that easy and fuss-free? I recently tried The Cookaway, a new recipe box service featuring recipes from passionate chefs specialising in a particular cuisine and ingredients sourced from the finest suppliers. Another USP is that there's no need to sign up for a subscription package because there aren't any! No subscription means no commitments, so you're free to order recipe boxes once a week, once a month or once a year.
Ordering is mercifully straightforward as well; choosing your meal(s) is the hard part. Once you've narrowed down your options, simply select the box size (2 or 4 people), the delivery date and add to basket. It takes no more than a couple of minutes to provide your address and payment details then you can get on with your day. Email updates keep you informed of despatch and delivery, and changing the delivery date, which I did after placing my order, was uncomplicated.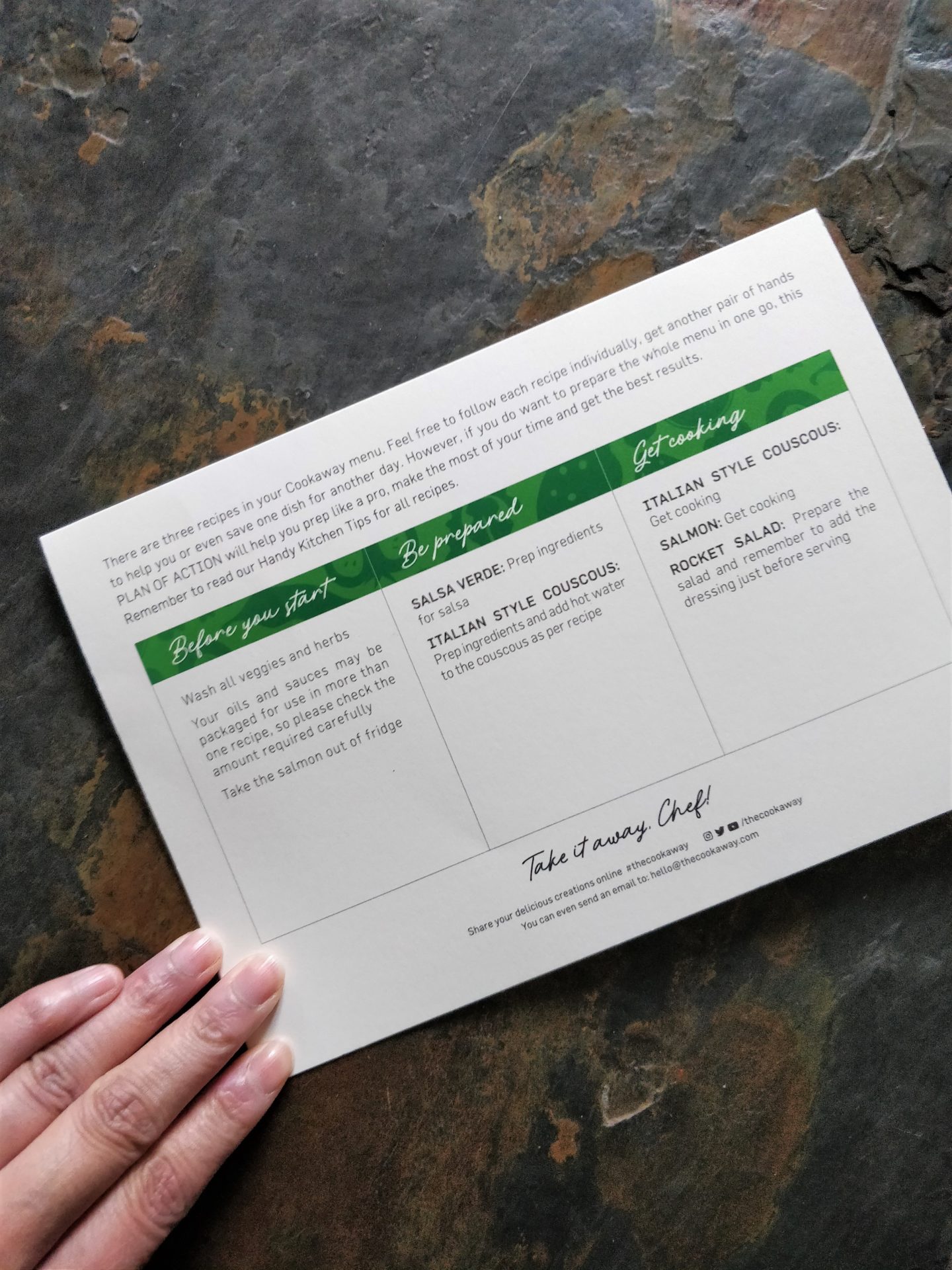 The current cuisines are Indian (by Nidhi Verma, founder of Meri Rasoi), Italian (by MasterChef finalist Sara Danesin) and Healthy (by May Simpkin, founder of May Simpkin Nutrition), with Japanese and Spanish to be added soon (non-vegetarian, vegetarian and vegan options are available). While browsing through the menus, Salmon with Salsa Verde immediately caught my eye. The side dishes are rocket salad with cherry tomatoes and Italian-style couscous, both of which appealed to me.
Having never ordered a recipe box before, I was looking forward to unpacking my first delivery. The ingredients were all clearly labelled and packed well, with the fish in a cool bag, fresh ingredients in another, dry products measured out in small and medium paper pouches and plastic tubs then oils in separate glass bottles.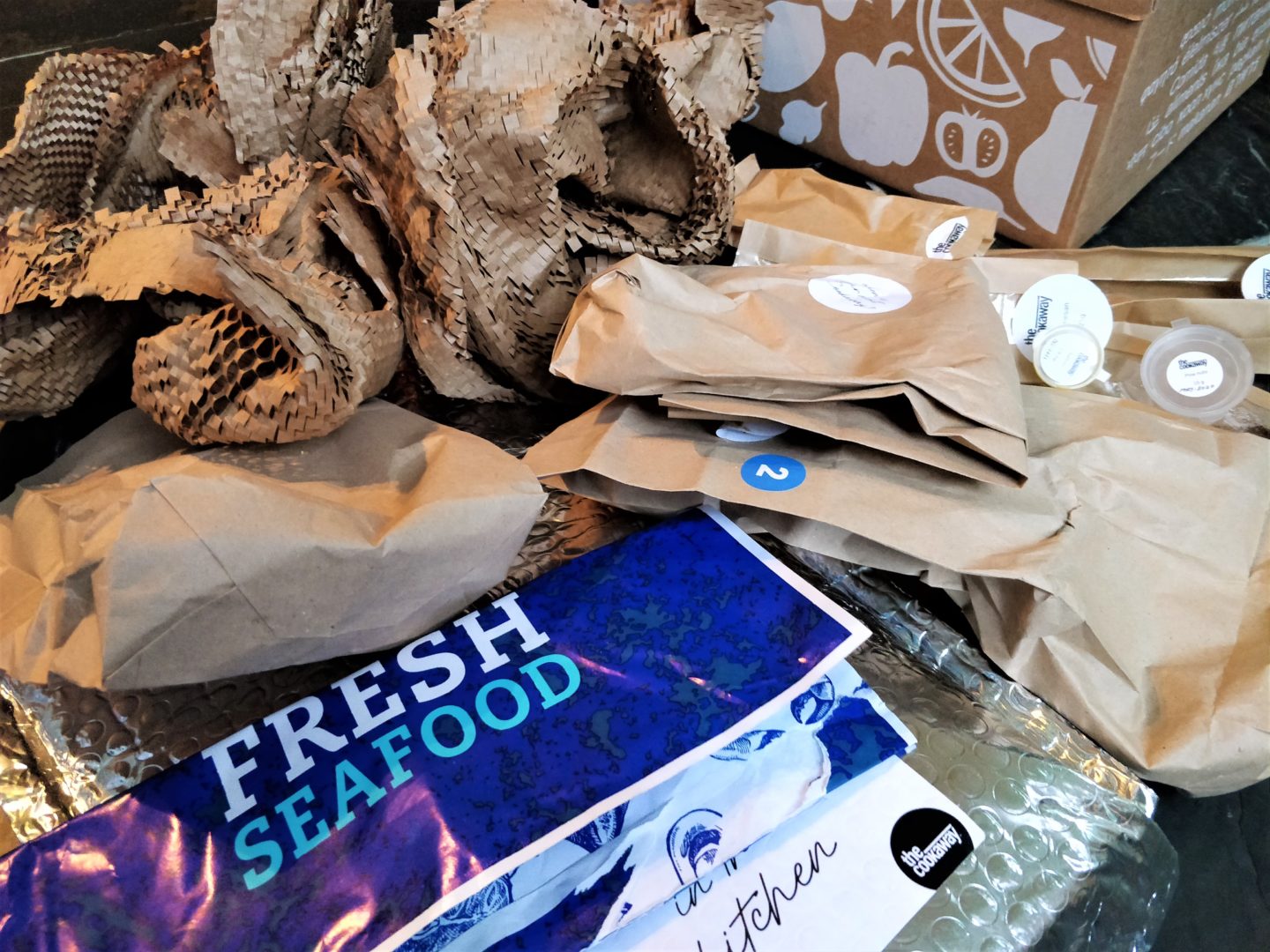 I was surprised by the sheer amount of packaging to prepare a meal for two (which also included the paper padding to protect the ingredients during transit), especially at a time when the global focus is on trying to reduce waste. However, The Cookaway team is dedicated to using packaging which preserves the quality of the food while being as sustainable as possible. At present, 95% of their bags and boxes are made from natural and renewable resources and are therefore widely recyclable, and they're working towards achieving 100% soon.
We decided to make all three dishes in one go, which is where The Cookaway Plan of Action comes in handy. It breaks down the various steps in three areas – Before You Start, Be Prepared and Get Cooking – which is useful for people like me who can get flustered when making food. Each recipe card shows the ingredients and nutritional information, provides kitchen tips and illustrated cooking instructions, as well as a photo of the final dish.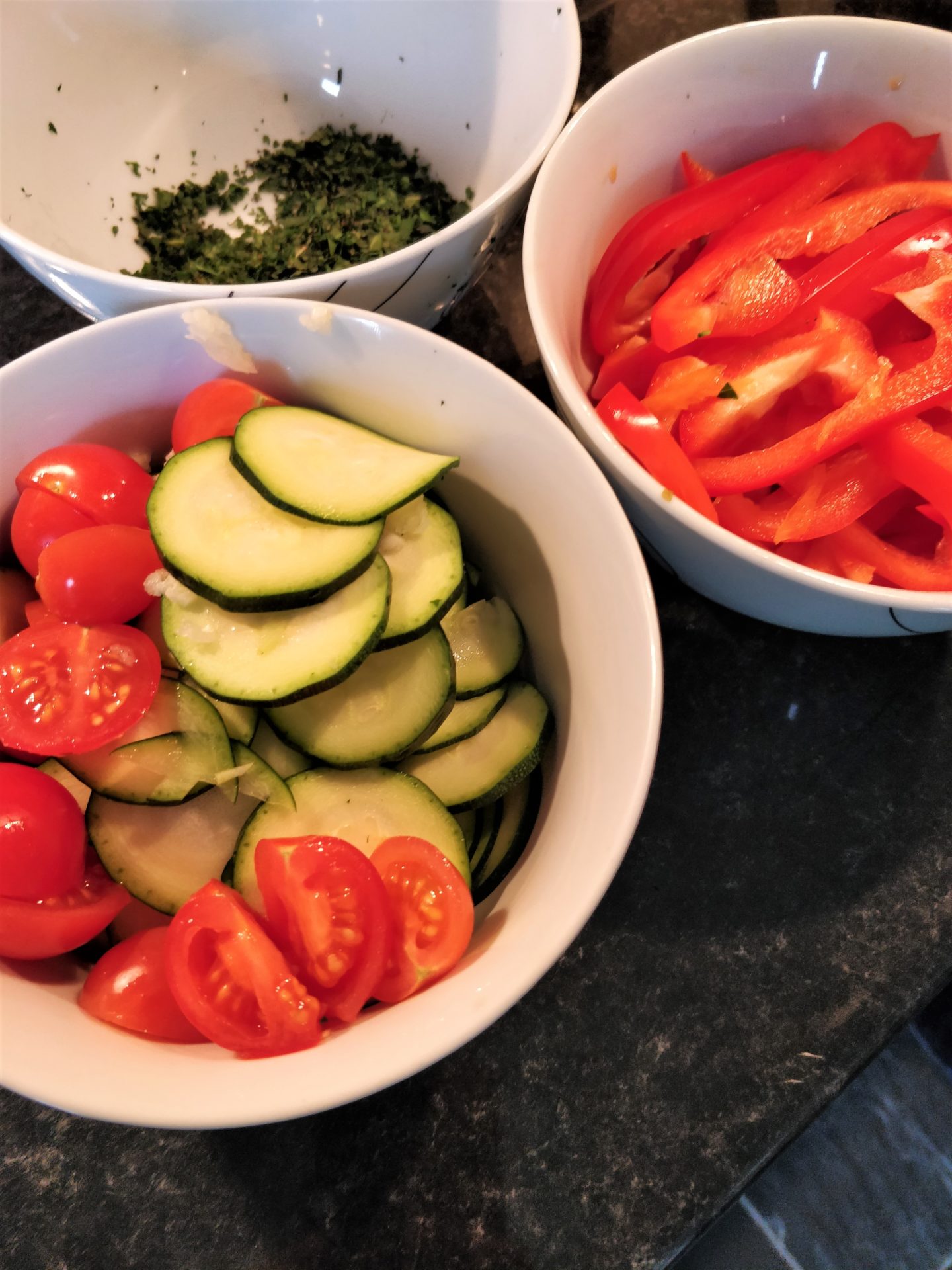 Overall, the instructions were clear and concise. That said, we did experience a couple of issues when making the salsa verde and couscous. For the former, we ended up adding almost quadruple the amount of extra virgin olive oil to transform the tapenade-like mixture into a much looser one. As for the latter, we needed three times more hot water to cover the couscous than the stated amount. Once we'd course-corrected this, though, we sailed through the rest of the prep.
Finally, it was time to sit down and eat. The top quality of the ingredients came through in every bite: fresh vegetables from New Covent Garden Market and fresh fish provided by a fishmonger supplying Michelin-starred restaurants. I loved the herby, tangy and slightly fruity salsa verde paired with the crisp-skinned, soft salmon fillet to sink your teeth into. The couscous, mixed with softened red peppers and courgettes, tasted like Mediterranean holidays, although the portion was so hearty that we had leftovers for lunch the following day! We also cooked the cherry tomatoes along with the vegetables, which was a rogue move, but it all worked out well.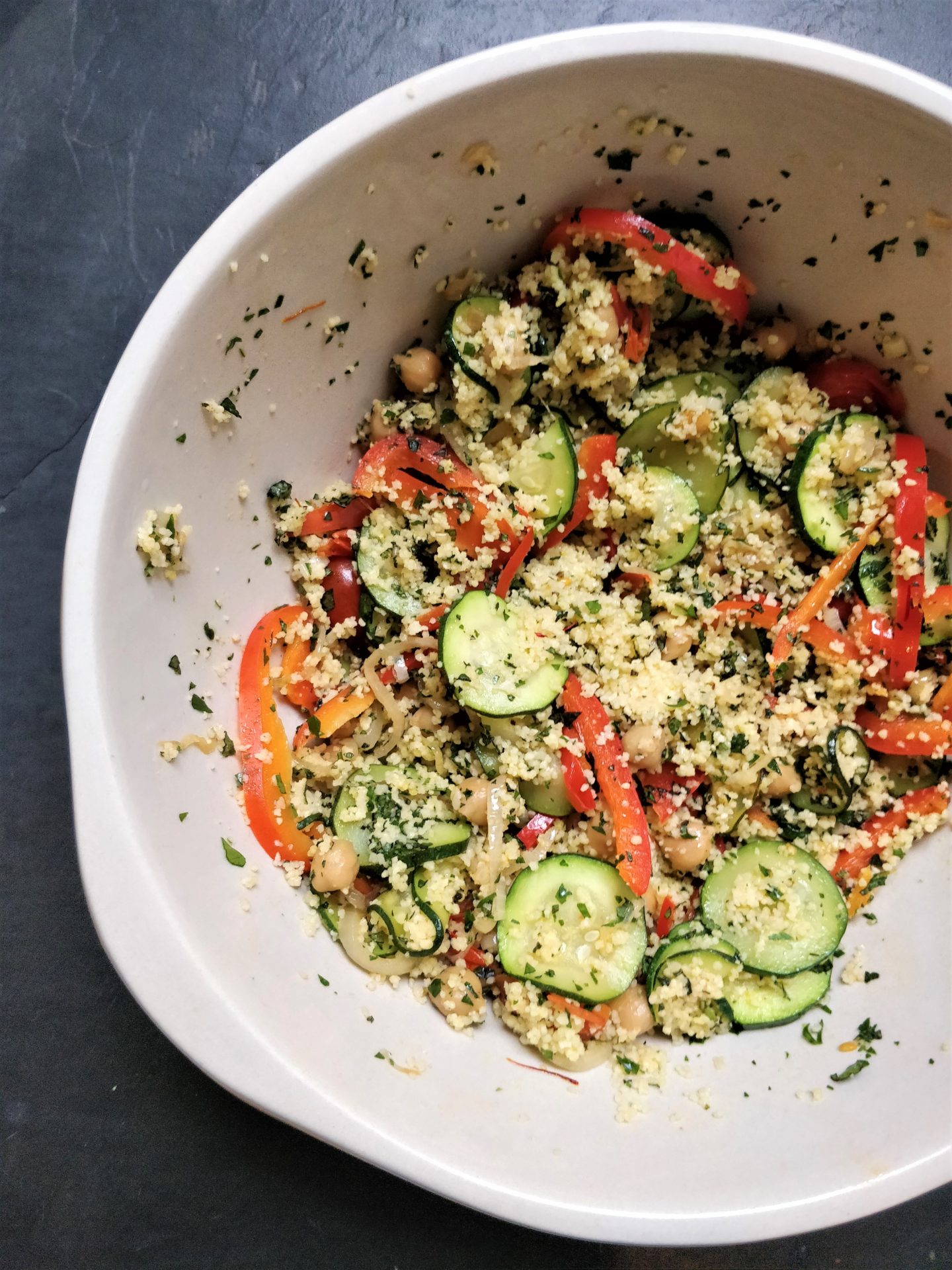 While we loved trying out some recipes and experimenting with our meal planning routine, it's ultimately more practical and enjoyable for us to continue as we were. However, I do recommend The Cookaway to those who are new to recipe box delivery services, anyone who subscribes to other services and fancies a change without incurring additional charges and people who want to have a healthy option up their sleeves instead of reaching for the (fast) food delivery apps.
I was gifted The Cookaway Italian recipe box, but all images and views are my own and remain the trademark of www.savlafaire.com.
LINKS
The Cookaway, Meri Rasoi Review, Spotlight on Chefs interview series
PIN FOR LATER