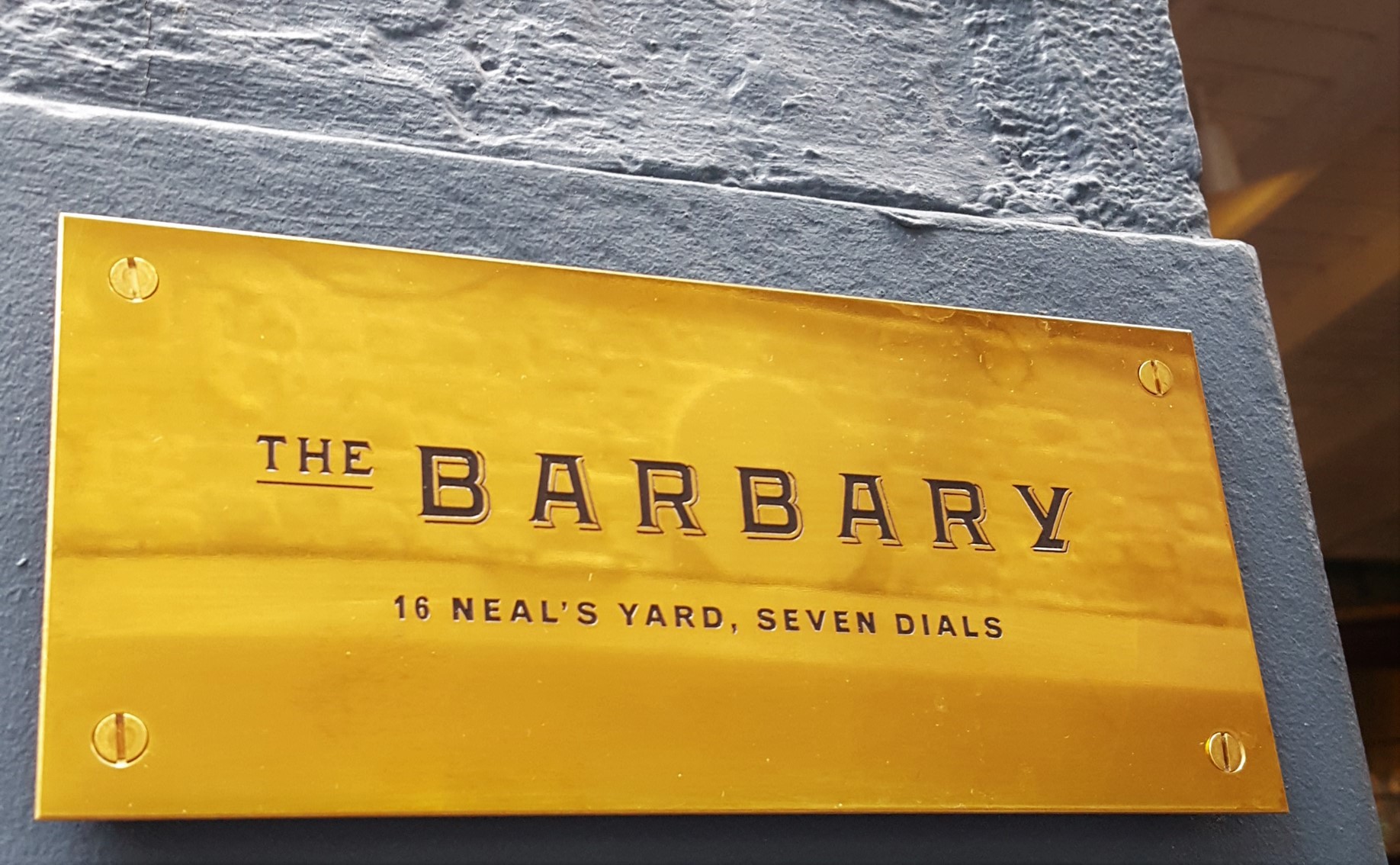 As the eldest of 3 children, I'm well placed to know that the ones who paved the way are often overlooked in favour of their younger siblings. The Palomar, which has been blazing the trail for its sister restaurant The Barbary since 2014, has been on my food list for months and so should technically have taken priority. However, like parents with a soft spot for their last born, my desire to be dazzled by the new overtook my curiosity for the original, which is how I found myself weaving my way through the Saturday strollers in Covent Garden, out in force to celebrate Spotlight on Seven Dials, a one-day music, art and comedy festival.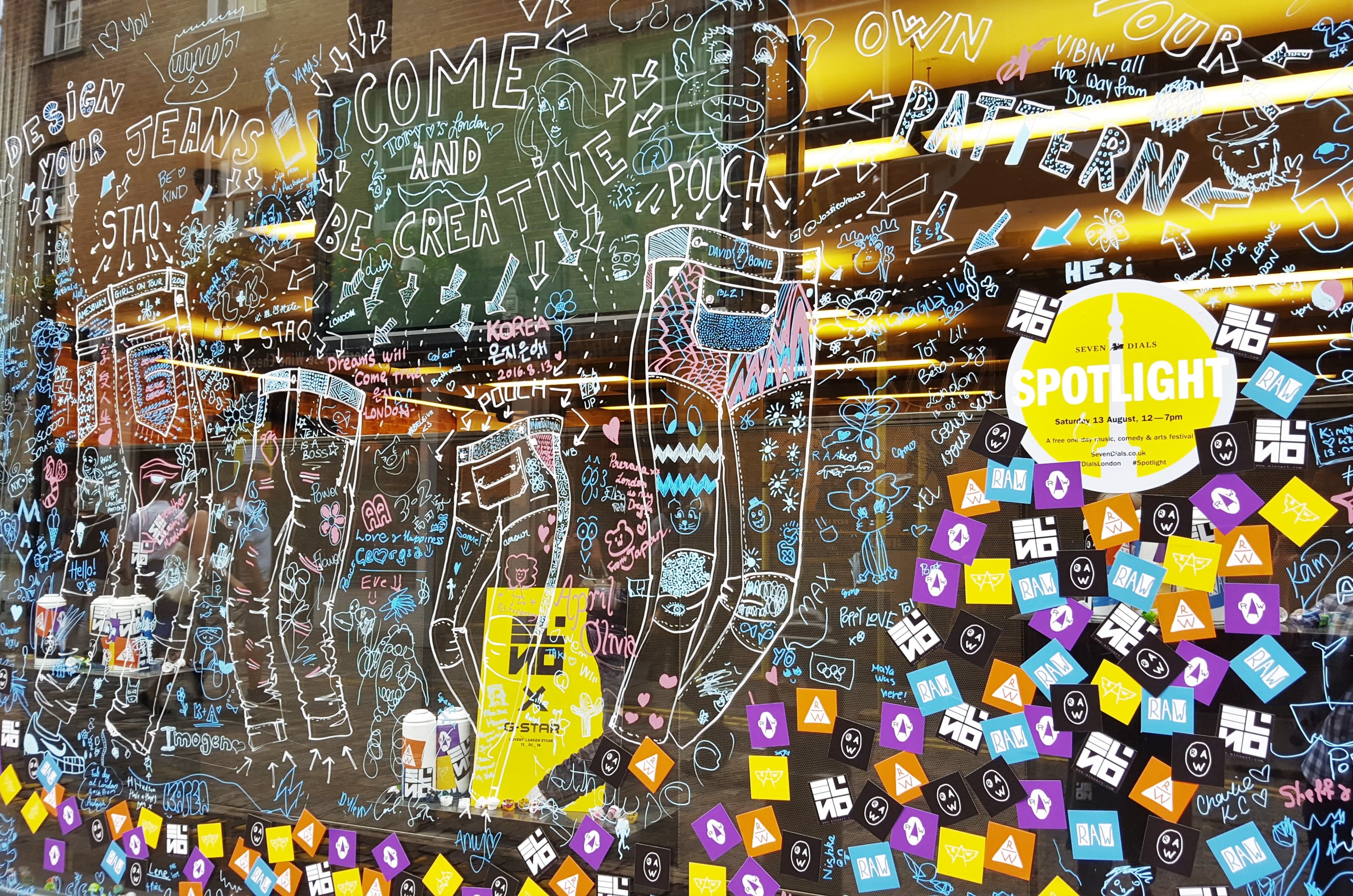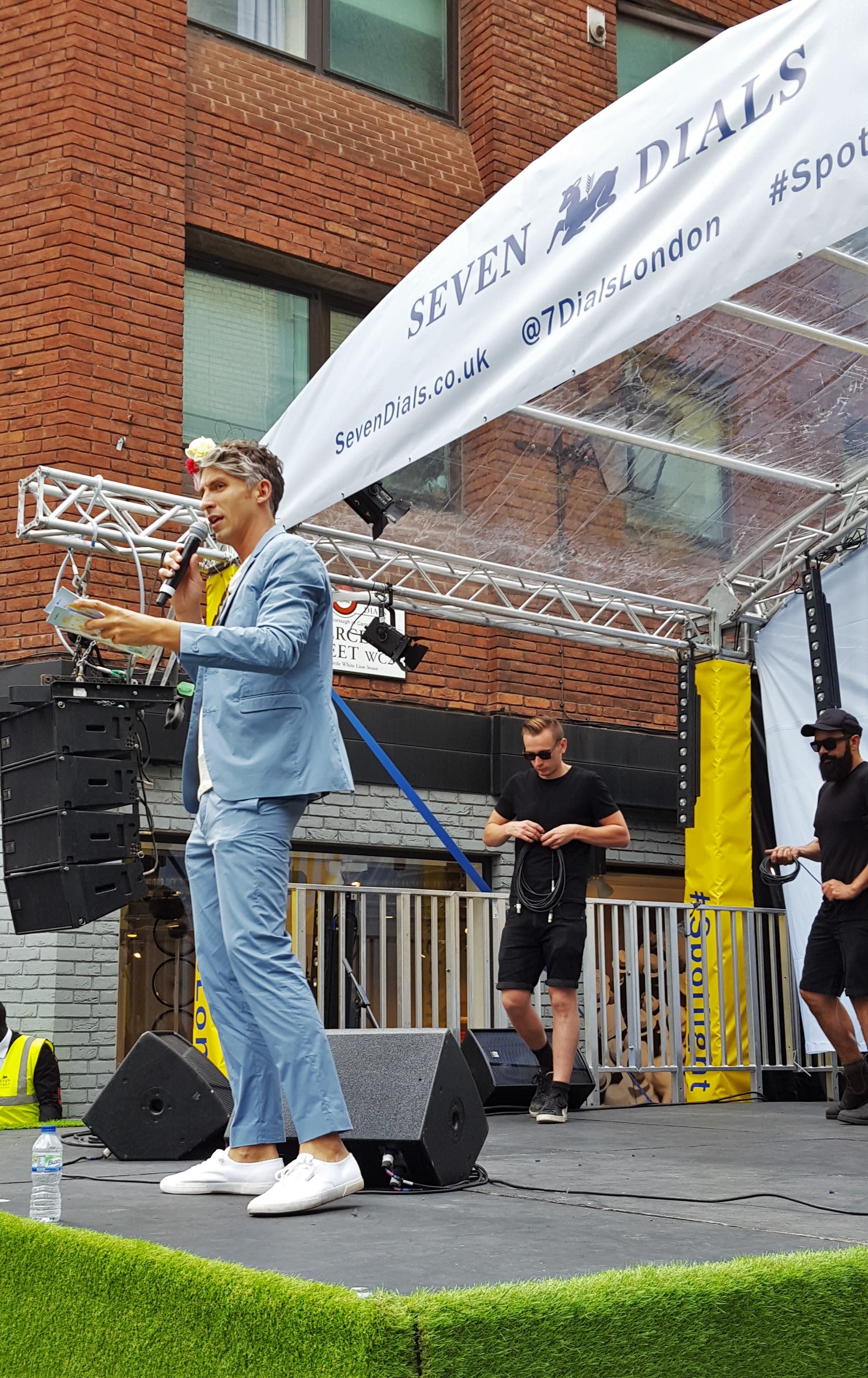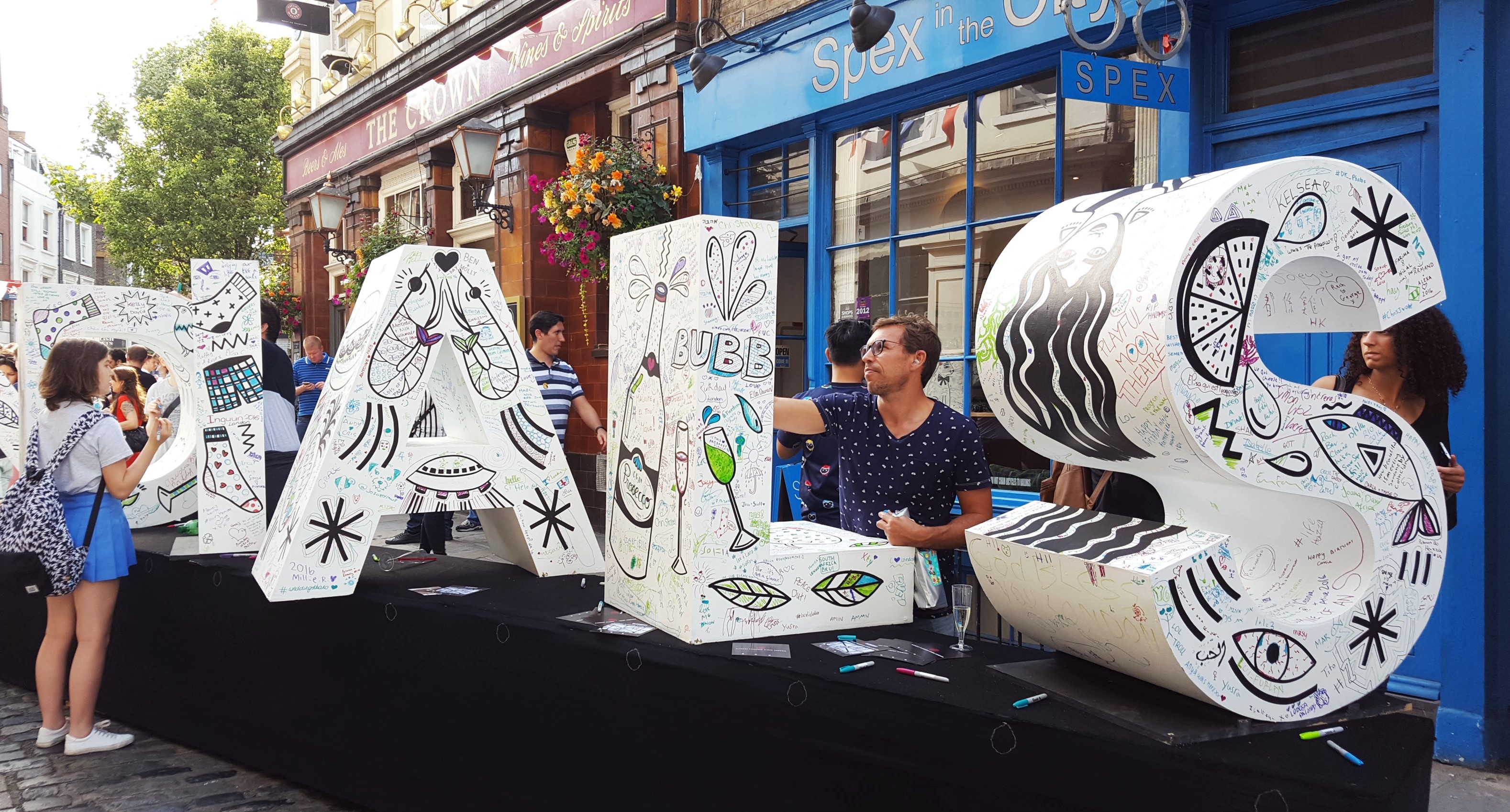 I dashed past graffiti-covered windows, street art installations and TV presenter George Lamb before ducking into Neal's Yard to join my sister in the queue. As it was 2.45pm, the queue thankfully started and ended with us, but this being a 24-seater venue with a no-reservations policy, expect to nurse a few drinks if you visit during peak times. During our 10-minute wait, we eagerly ogled the dishes inspired by the traditional cuisines of the Barbary Coast (North Africa down to Egypt) and devised by ex-Palomar chef Eyal Jagermann.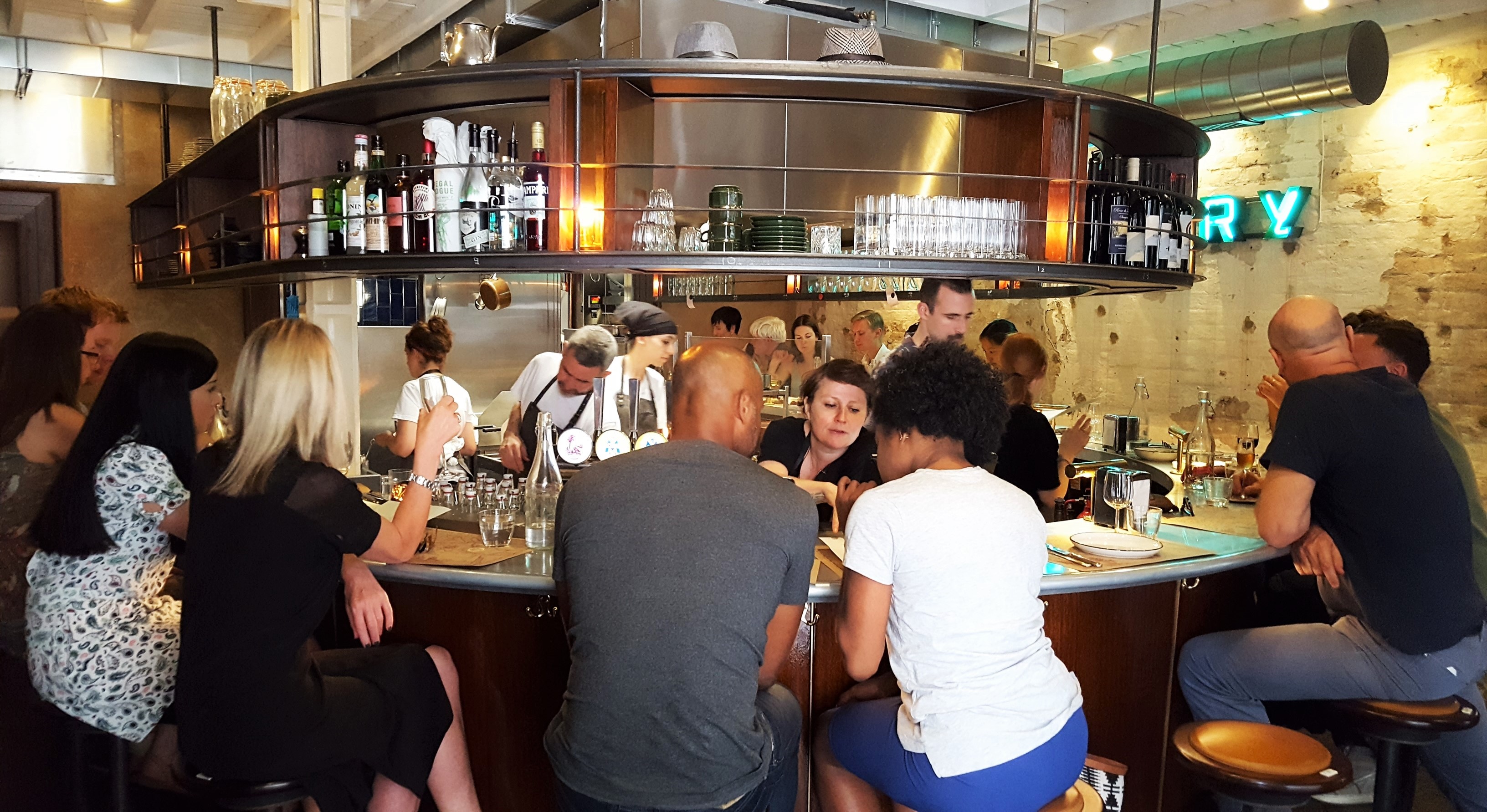 Ambiance and decor: 24 stools are dotted around a horseshoe-shaped counter surrounding the open kitchen. Save for the teal-tinted neon sign on the back wall, the colour palate and lighting are very muted, pulling all eyes and ears to the buzzing focal point in the heart of this small room. The kitchen is smaller still, and watching the chefs and wait staff deftly navigate this tiny space without losing their patience, or the contents of their plates on their way to their final destination, is comparable to the intricate movements of a mechanical clock. Less subtle is the soundtrack, which is upbeat, loud and unapologetic.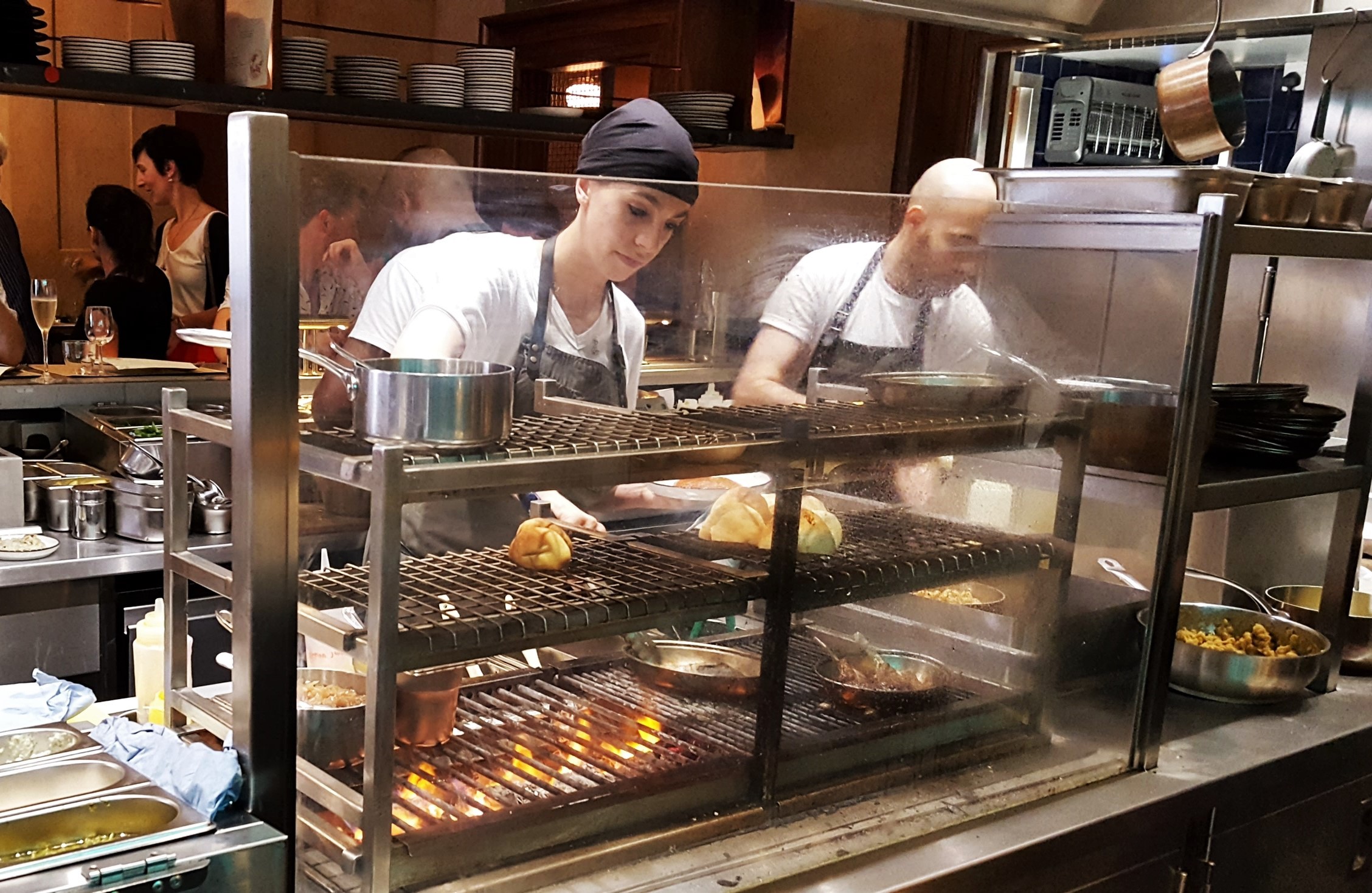 Service: If you're in for a long wait, you'll be very happy to see a snacks menu coming your way, and there's a counter running alongside one of the walls to lean on while you devour them. The hosts give you a short summary of what to expect (small portions, sharing plates and no set format) then leave you to salivate as you take in the delightful sights, smells and sounds emanating from this solitary island (if you're waiting outside, your nostrils may pick up some pungent odours from the famous cheese shop around the corner instead).
Food and drink: My sister sipped on orange wine and I stuck to Sangiovese as we deciphered the menu, divided into 5 sections: Baking and Grinding, Land, Sea, Earth and Heaven. We dived straight in with a Jerusalem Bagel, Naan e Barbari, Baba Ganoush and Lamb Cutlet Zuzu. The Barbary Blogger Review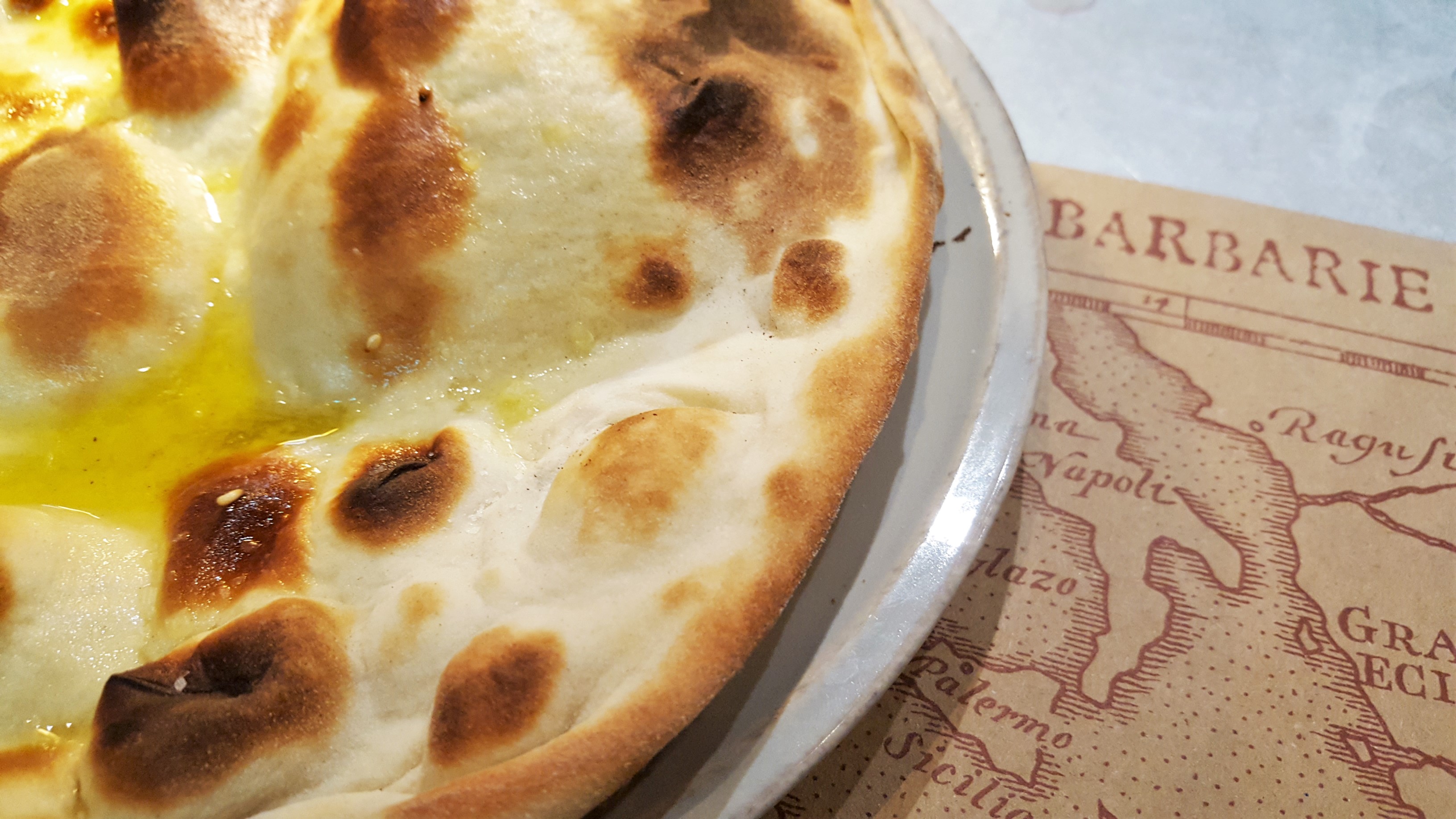 Containing only 4 ingredients (flour, sugar, yeast and salt), the naan is flattened before being slapped against the inside of a scorching hot clay oven for a couple of minutes. It arrived all puffed up, with golden olive oil gently flowing into gleaming puddles. Although I enjoyed it, it was a little too thin and crispy for my liking.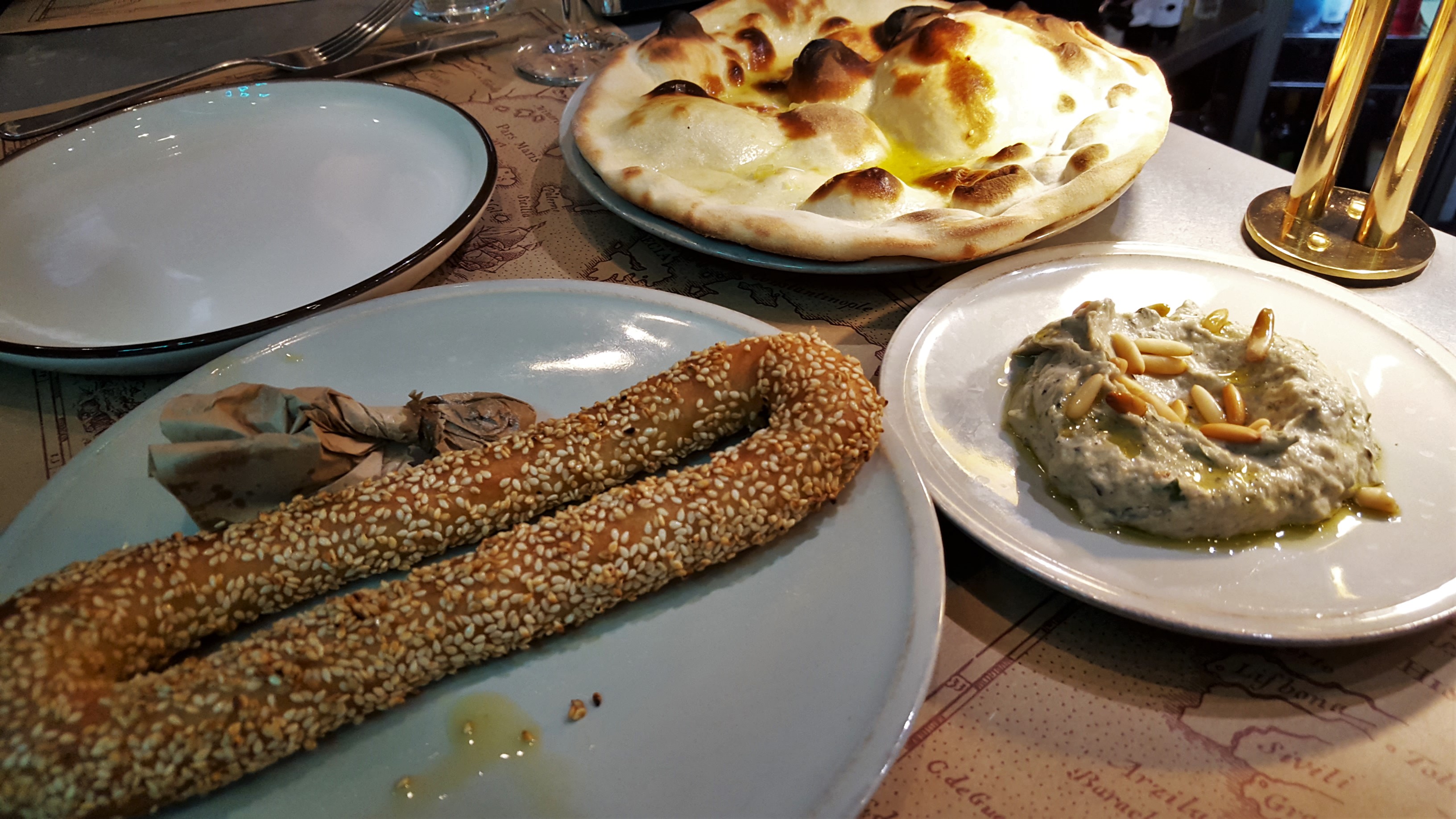 The stretched bagel was a softer, sesame seed-studded affair and accompanied by dried, aromatic spices to be sprinkled on top. Better for dunking into and scooping up sauces/dips, the latter was my favourite. The Barbary Blogger Review The Barbary Blogger Review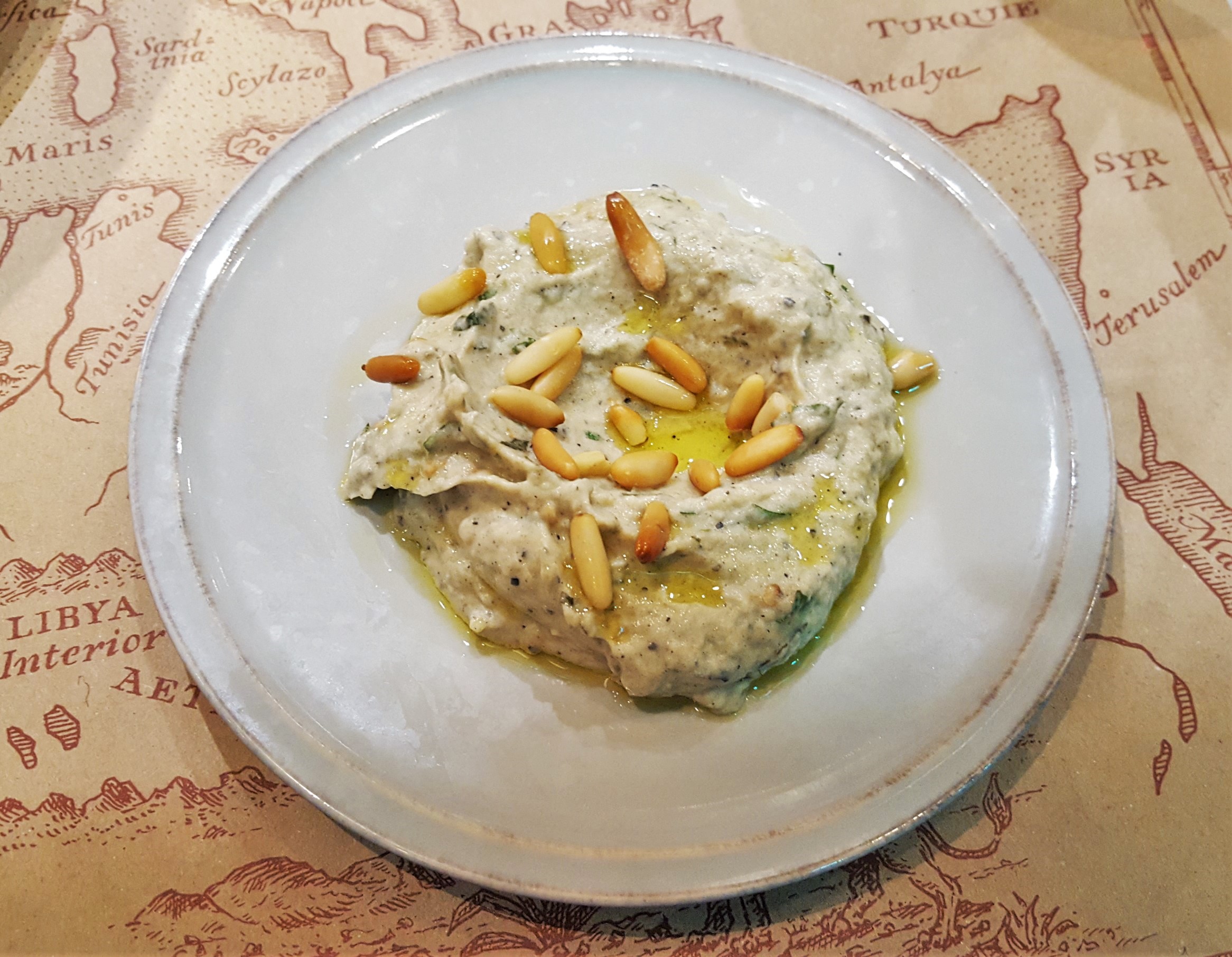 As for the feted Baba Ganoush, repeatedly praised by restaurant critics and food bloggers alike, we both enjoyed its smooth, smoky notes, with the occasional crunch from the toasted pine nuts nestled on its silky surface, but we didn't fully succumb to its charms. The dish had depth and yet somehow failed to convert us. The Barbary Blogger Review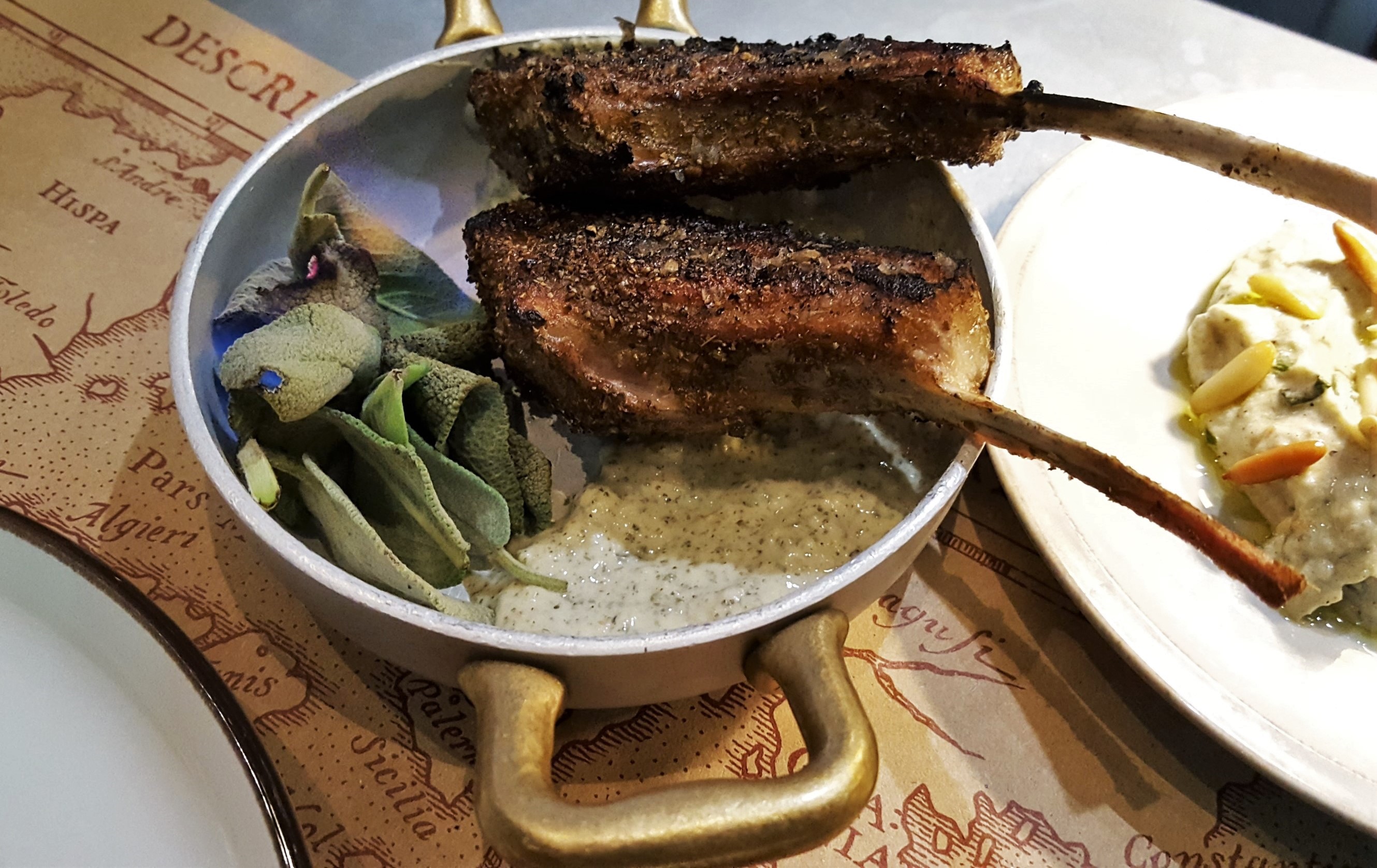 It was a similar story with the Lamb Cutlets. Again, the flavours were imprinted on the spice-encrusted, charred exterior and well paired with the yoghurt dip, but unlike the smoking herbs with which it was served, they didn't set our palates alight. Admittedly, meat on the bone isn't my forte, but having been spoilt by some fantastic ones bursting with all sorts of spicy goodness recently, I couldn't help but compare the two and being disappointed with these. The Barbary Blogger Review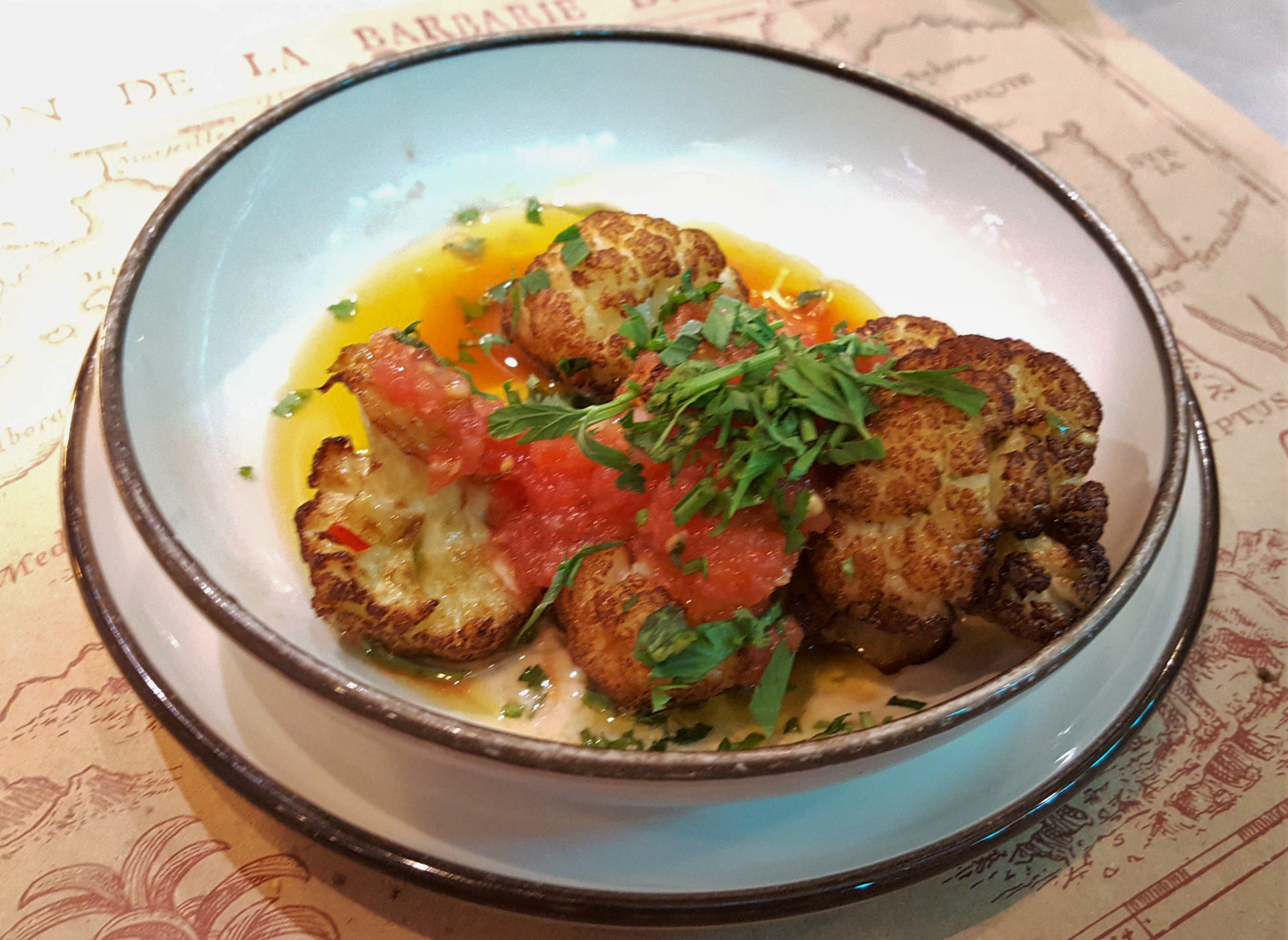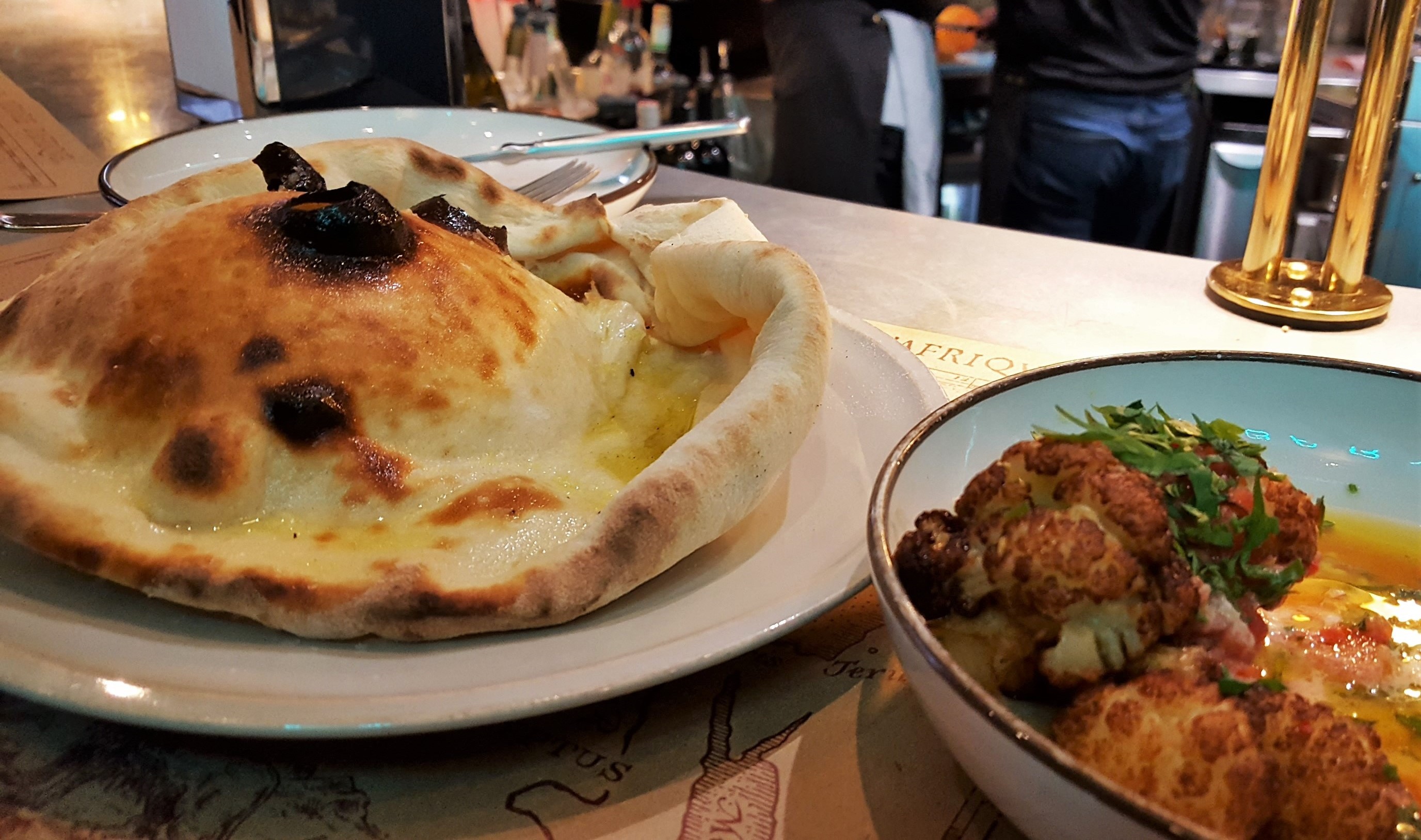 At this point, our neighbours' Cauliflower Jaffa Style had arrived and we let ourselves be tempted by the offerings of the Earth, combined with the halloumi special. On seeing the pool of tomato juice and olive oil glistening under the florets, we immediately ordered another naan. Slightly softer, thicker and tastier than the first one, we rejoiced as we tore off strips of bread to soak up the sauce. The cauliflower itself had just the right amount of bite and was undoubtedly the star savoury dish. The Barbary Blogger Review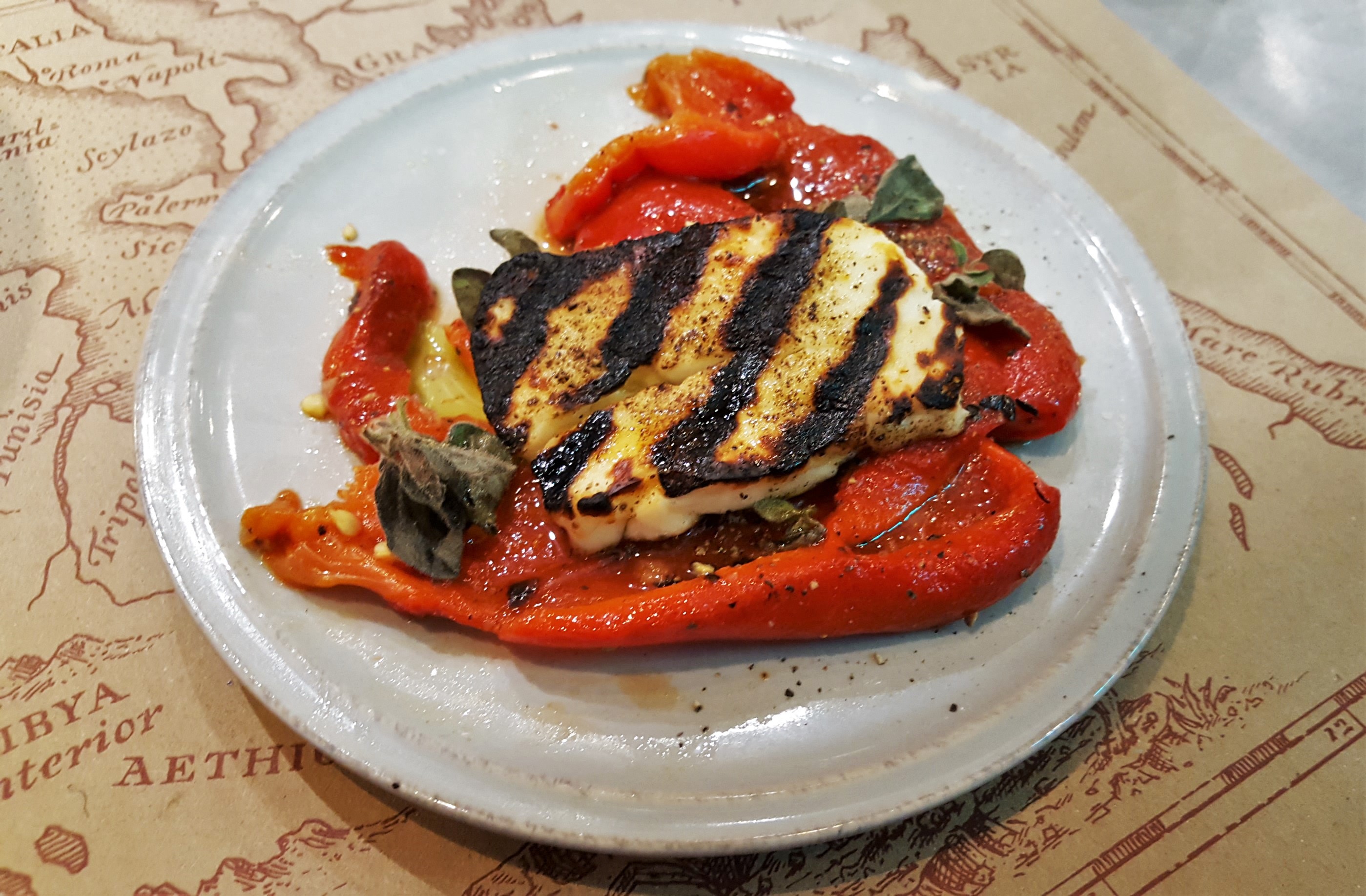 Lagging far behind was the grilled halloumi and burnt red bell pepper. Not being keen on this particular cheese, my sister didn't jump for joy when I suggested it, but I managed to convince her eventually. Unfortunately, it was the biggest letdown of the meal. Priced at a very steep £8.50, we'd expected a generous chunk of cheese and instead found ourselves staring at a single thin sliver. We tucked in, thinking the taste would surely compensate, and were surprised to find it was distinctly average.
It was time for something sweet, and after some debating we finally settled on the Hashcake. It might not contain any mind-altering substances, but it definitely took us to heaven and back. Fresh pistachios are mixed with pistachio paste, butter, sugar and oatmeal to create a cake which actually has a brownie-like consistency. Its fudginess was offset by a cream quenelle, and the whole thing  was so ridiculously good that we came dangerously close to ordering a second serving. The Barbary Blogger Review
 Verdict: Hopes were high owing to glowing reviews in the media and blogosphere. As with most of my restaurant choices, I read around and discuss them with friends and family before my visit, taking notes on what diners have liked and disliked and then make a trip myself to draw my own conclusions. Food has always been and will always be a highly personal experience, with people's tastes and preferences changing over time. On this occasion, while I enjoyed most of the menu at The Barbary, I wasn't as enamoured by it as many others have been. That said, I'd happily pop in for some heavenly hashcake if I happened to be in the vicinity. The Barbary Blogger Review
 Budget: £33 pp (service is included in the price of each dish)  The Barbary Blogger Review
 Links: The Palomar, The Barbary, Spotlight.