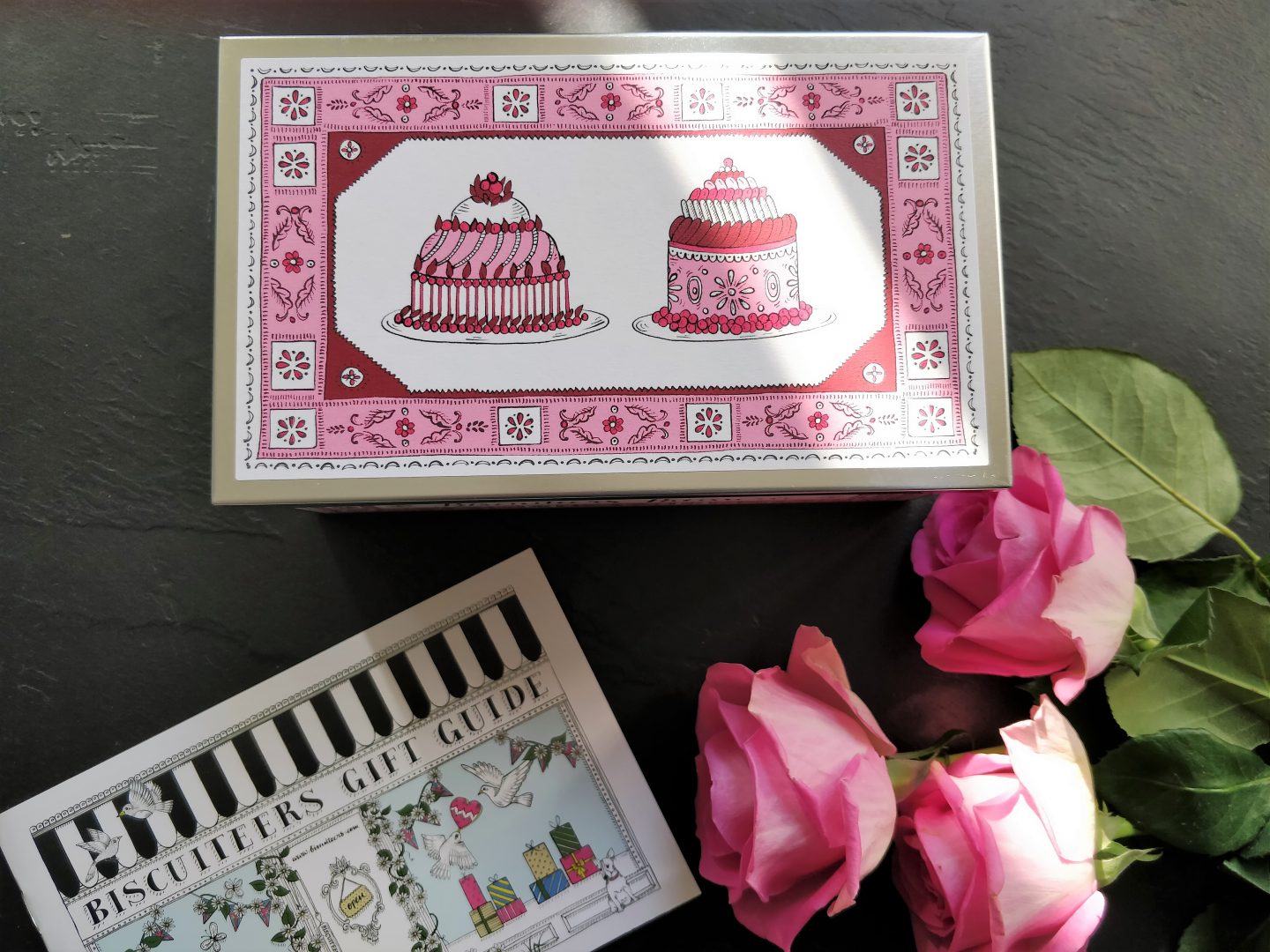 The first time I heard about Biscuiteers was when I received a letterbox-sized package containing two biscuits: a Champagne bottle and two intertwined flutes. After admiring the distinctive black and white artwork and being pleasantly surprised by the shocking pink paper lining, I discovered a note from my new boss at the luxury concierge company welcoming me to the Private Membership team. It was a lovely gesture, and one which made me even more excited to start my new job.
During my time at the concierge, I regularly recommended Biscuiteers products to members who were looking for a unique greetings card for birthdays, weddings and new homes, or themed biscuit tins to celebrate a new baby, say congratulations or thank someone for their kindness. The feedback was always positive, with members placing repeat orders to surprise their loved ones on special occasions. As well as adding a message, some options can be personalised, making the gift completely bespoke. You can even include a bottle of wine or Champagne to go the extra mile.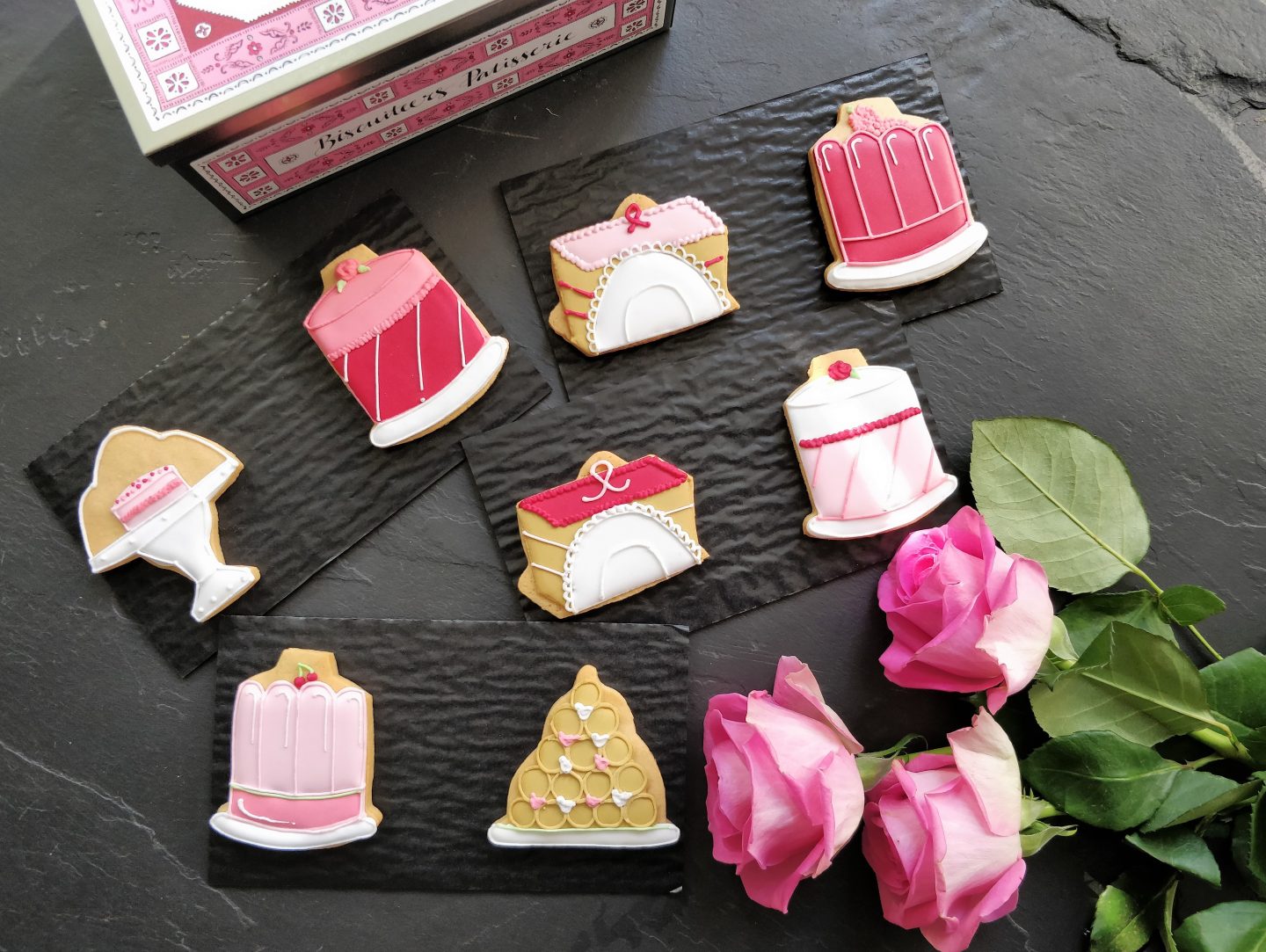 Over the past few years, I've also ordered several gifts for my family and friends: individual jolly ginger biscuits to cheer up friends going through a hard time; Thank You biscuit letters for my parents; a tin of flower-shaped biscuits for Mother's Day; a jolly ginger chef to make my food-loving husband smile. You can even spoil your dog with a range of pet-friendly biccies.
Recently, I was on the receiving end again when Biscuiteers kindly gifted me a Deluxe Birthday Treats box. Featuring hand-illustrated vintage-inspired designs on a brick-sized tin, this time in different shades of pink and maroon (incidentally one of my favourite colours), the packaging is luxurious and elegant. Inside, there are two biscuits on four food-safe paper layers. Each one is stuck to the paper to ensure that it doesn't move around during transit and arrives in the best possible condition. There was no damage to my delivery until I started to peel off each biscuit and clumsily detached some of the dainty icing on one of them. You can't blame a girl for being eager to eat these beauties.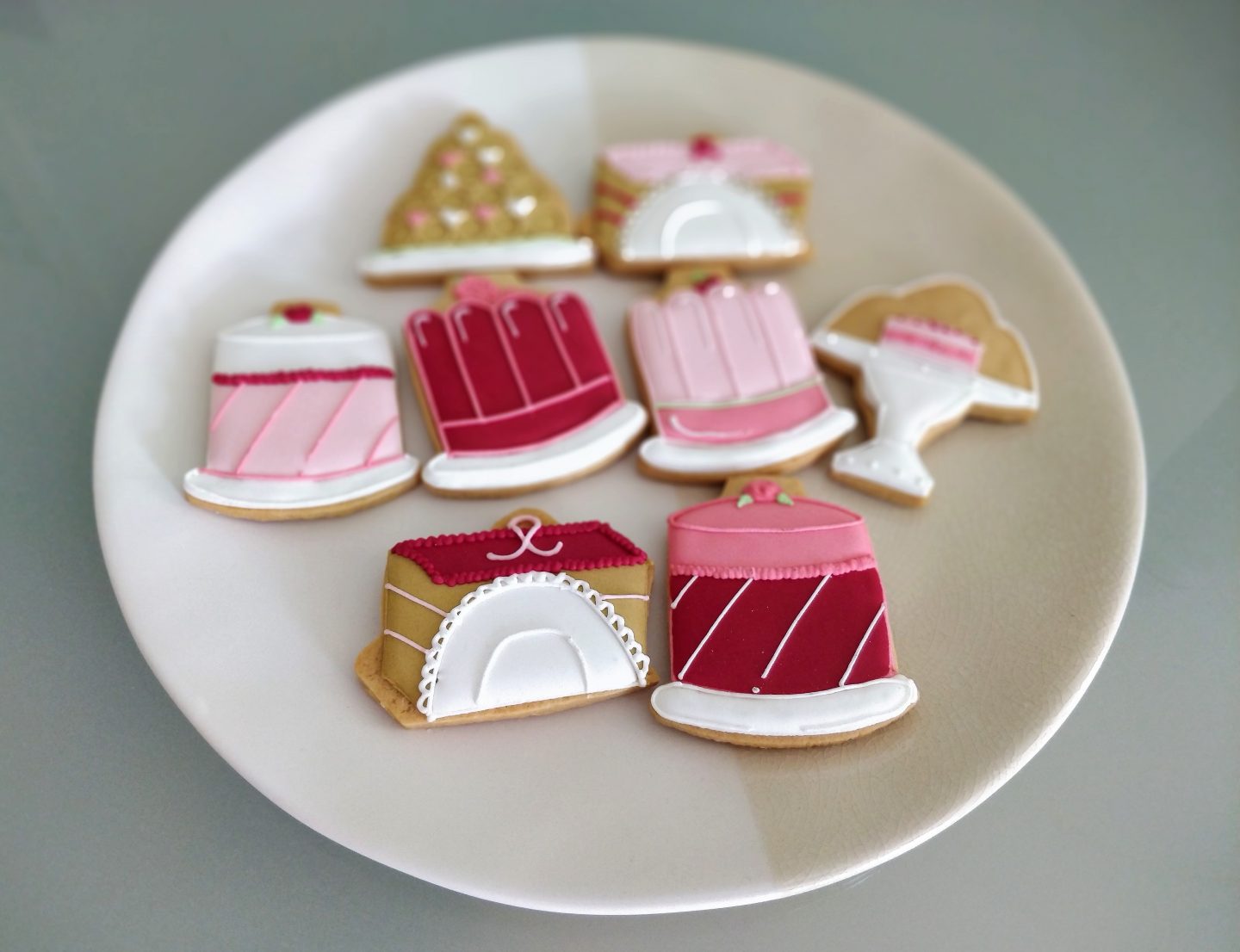 Thankfully that didn't affect the taste: the biscuits have a light vanilla flavour, a pleasing crunch when you bite into them and a subtle sweetness to finish from the icing. Gluten-free versions are also available, and if you or your recipient aren't keen on biscuits for whatever reason, you can choose from a selection of chocolates and macarons.
But back to biscuits. One of the things I love about Biscuiteers are their seasonal collections. Now that summer is in full swing, they have biccies in the shape of ice lollies (OK, biscuits won't keep you cool during a heatwave, but I suggest alternating them with the real deal for the best of both worlds), flowers, fruits and butterflies. And with graduation season upon us, there are also plenty of gowns, caps, scrolls and stars on offer.
If you fancy yourself as an icing artist, you can test your skills at an icing lesson (£85 for two hours, plus goodie bag), the DIY Icing Café (£18 for 1 hour and up to 3 biscuits) or an Icing Lates session (£55pp for 1.5 hours). For those who prefer to eat rather than decorate (no judgment here; we all have different strengths), Afternoon Tea is a more relaxing choice (£30pp; served between 11am and 4pm daily). NB: These experiences take place as the Notting Hill and Northcote branches only.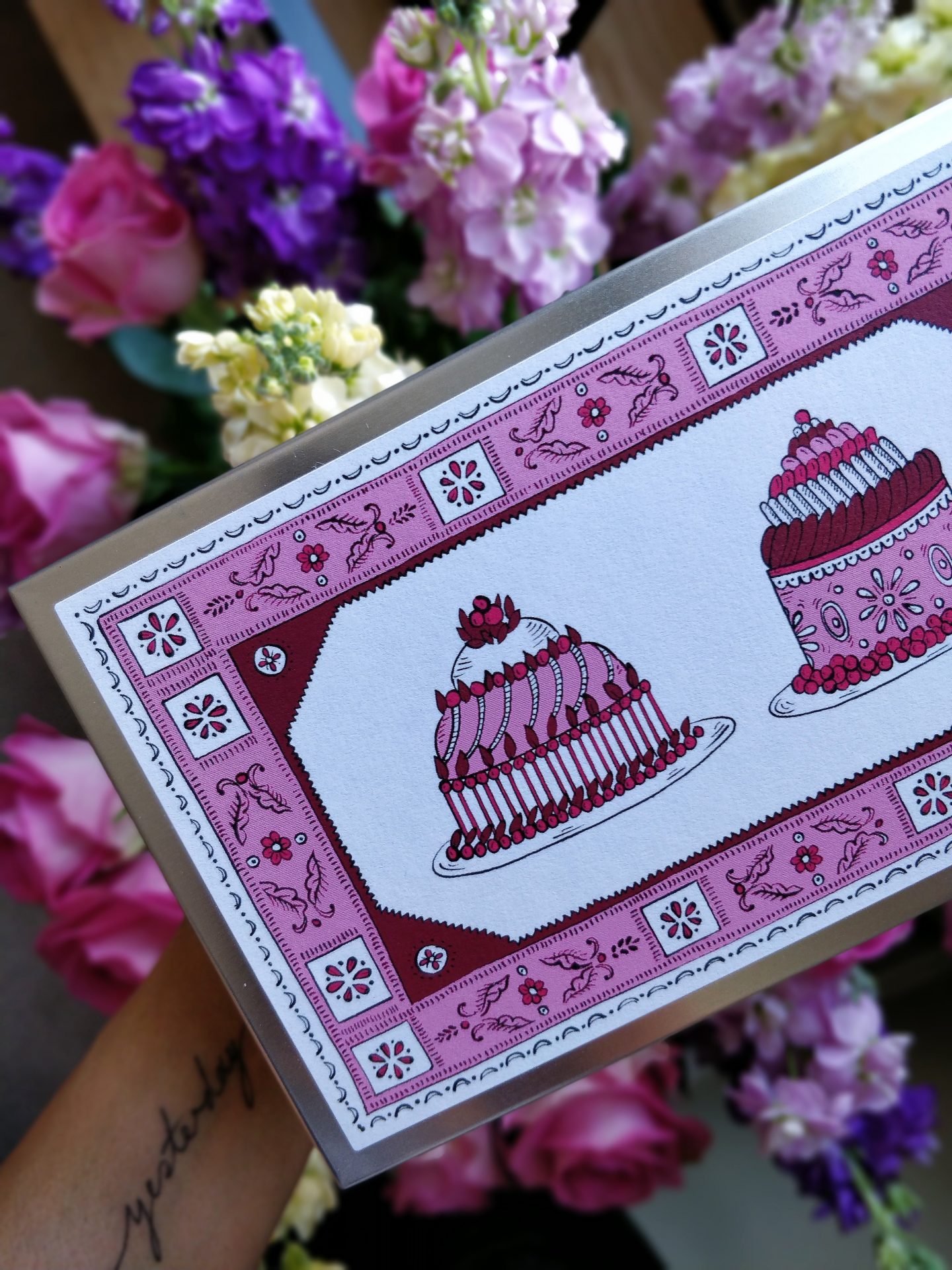 These days, we're more likely to receive bills rather than biscuit boxes, so if you want to brighten up someone's day, a gift from Biscuiteers is guaranteed to make them feel special. Londoners, they can also get you out of a jam if you've forgotten a birthday or anniversary with same-day delivery within the city. Next-day delivery is the default option, and international delivery is also available. First-time customers receive a 10% discount, so what are you waiting for? I'm sure you can think of at least three people right now who deserve a little treat.
Disclaimer: I was gifted the Deluxe Birthday Treats box, but all words, opinions and images are my own and remain the trademark of www.savlafaire.com.
Links: Biscuiteers, Biscuiteers Experiences, Top 10 Afternoon Teas in London, Sketch Afternoon Tea Review
PIN FOR LATER