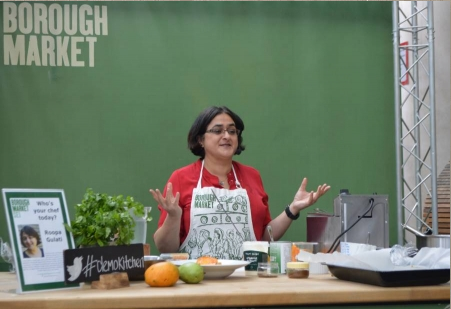 Food is about so much more than simply fuelling the body: cooking and sharing a meal unites friends and family; tasting a certain dish evokes a strong sense of nostalgia; and a country's cuisine teaches us about their elements of their history. Aware that one-off 90-minute cookery sessions are therefore woefully inadequate, Borough Market are launching a new 4-month residency programme enabling chefs to do justice to their specialisms. Kicking off on 1st September in Market Hall, each chef will share their tales, tips and tastings every Thursday lunchtime in the Demo Kitchen (12:30-2pm) for a month before handing over the baton to one of their fellow food lovers. Borough Market Review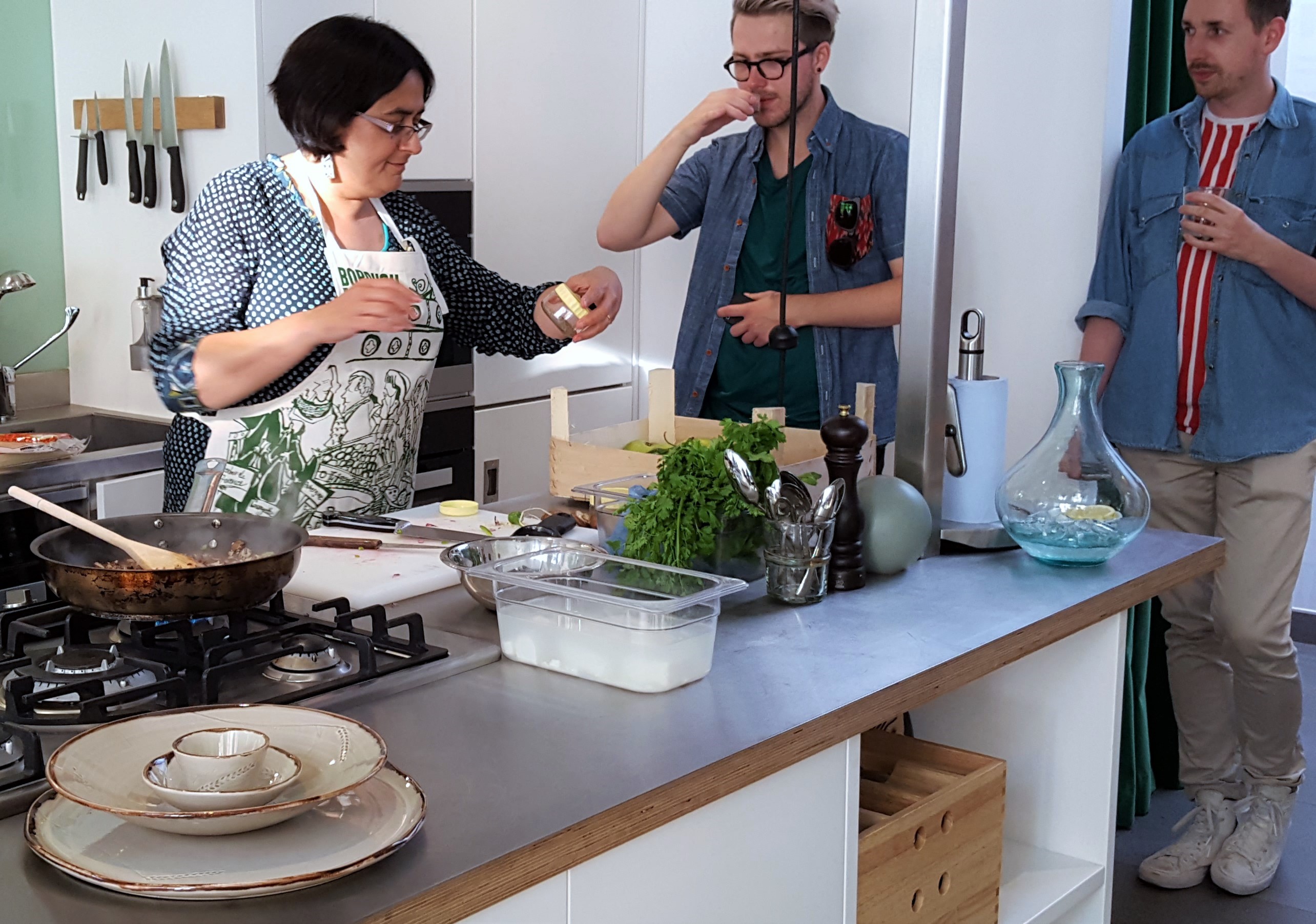 Last week, I was invited to a short demo for food bloggers to sample the session before the official launch. At the helm was Roopa Gulati, a Cumbrian-born, Cordon Bleu-trained chef with extensive knowledge of regional Indian cuisine, which ranges from fiery tomato-based curries in the north creamy coconut versions in the south. The hour-long demo focused on the Gujarati take on one of India's favourite street food snacks: samosas. The majority of the state being vegetarian, fillings such as potato, carrots, sweetcorn and peas tend to be the most popular. In the UK, lamb is a commonly available meat alternative and what I was accustomed to during my childhood. This was occasionally replaced by minced turkey shortly after Christmas when faced with piles of poultry leftovers. Borough Market Review Borough Market Review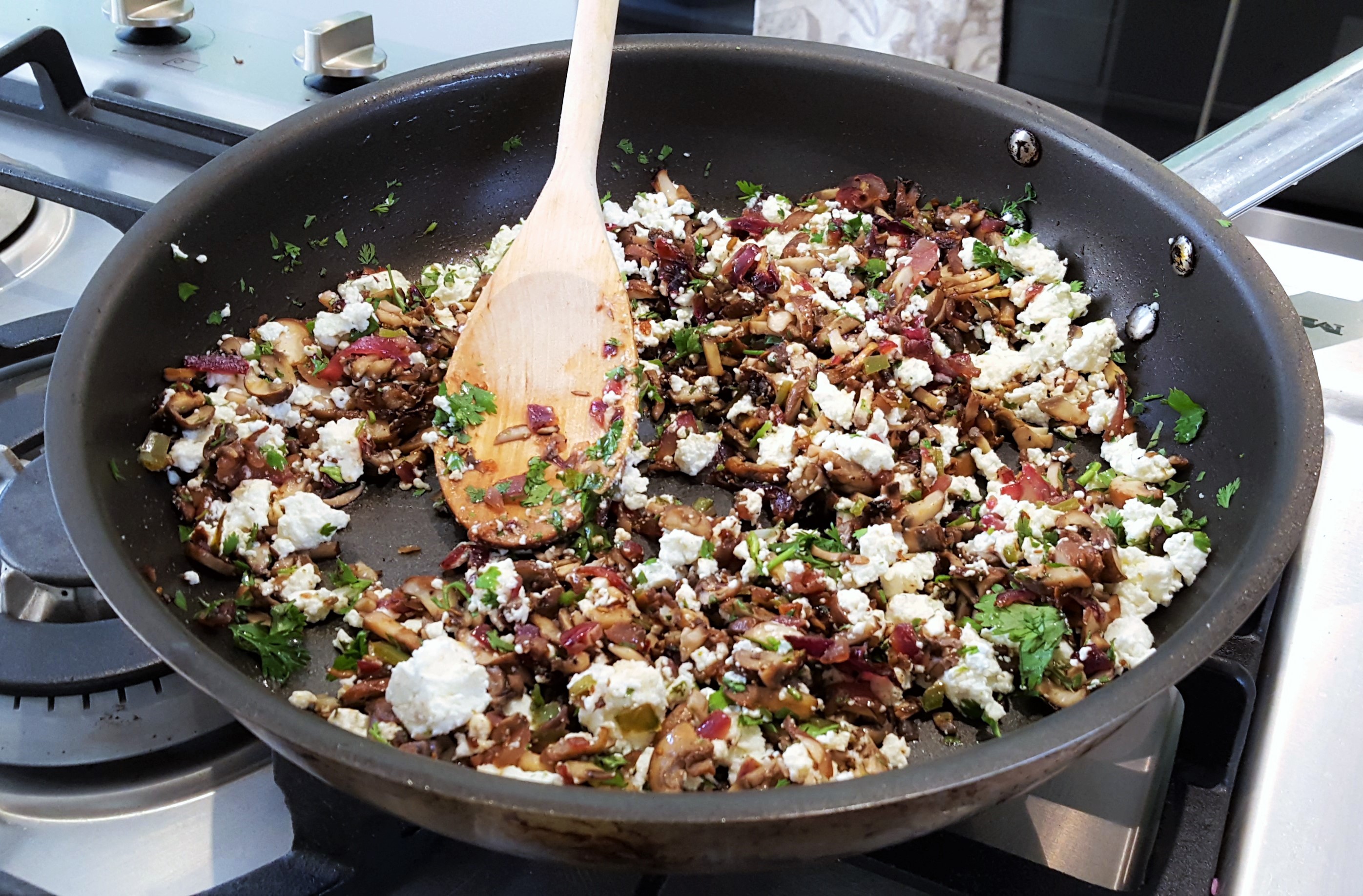 Roopa's vegetables of choice that day were mushrooms and onions, which were roughly chopped by hand and fried off in vegetable oil on a gentle heat. As we watched, she regaled us with stories of her lengthy spells in rural India, such as family recipes being closely guarded by mothers as they're the measure of a woman's worth. In view of this, the matriarchs only divulge the details to their daughter-in-laws because their own daughters would get married one day and share the precious recipes with their husbands' family.
After the vegetables came the spices, which should be freshly ground where possible and used within a 3-month window to ensure maximum flavours. As for the chillies, Roopa explained that green are used for astringency and red for pungency, and the former was deseeded, finely chopped and added to the mix. Borough Market Review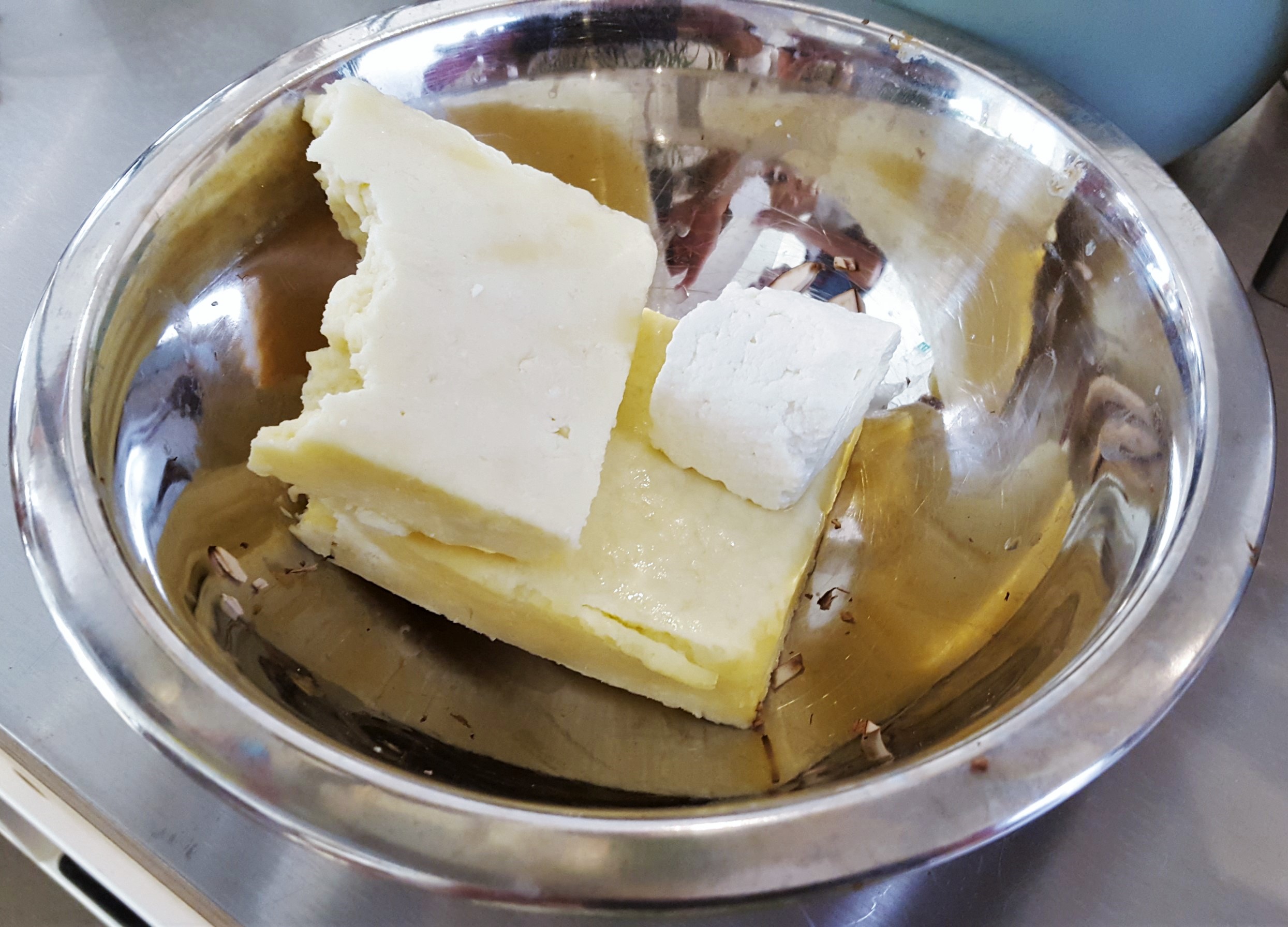 The final ingredient was full-fat cheese in the form of paneer. Although now sold in most supermarkets as well as Indian grocers, you can substitute it for feta if you have any trouble sourcing it. If you're feeling adventurous and have some time, you could try making your own at home. As daunting as it sounds, I assure you that the process is very simple and the end result is far superior to store-bought cheese. All recipes can be found at the end of this post. Borough Market Review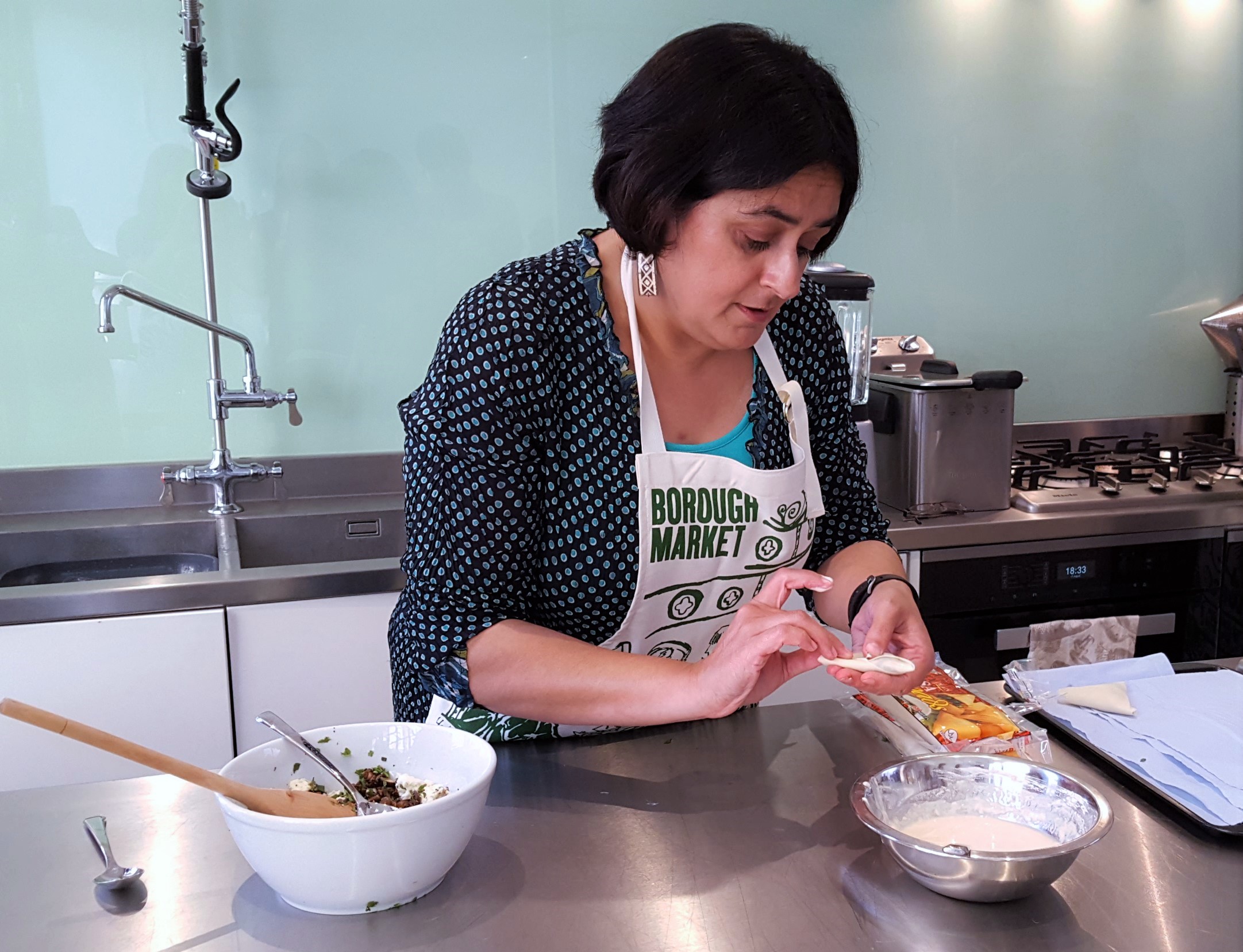 The opposite is true for the pastry: this is laborious, intricate work and so it's much more convenient to buy it. The rectangular, paper-thin sheets are widely available in Indian supermarkets (Wembley, Finchley and Kingsbury are your best bets), otherwise you can use filo pastry and trim it to the right size. Roopa expertly filled and folded the first samosa to show us how it's done, sealing it with a mixture of plain flour and water "glue" and making it look like child's play. It reminded me of seeing my mum and gran creating them from scratch – preparing the pastry, chopping then cooking the vegetable and meat fillings, carefully shaping each samosas and finally frying them – over the space of a day.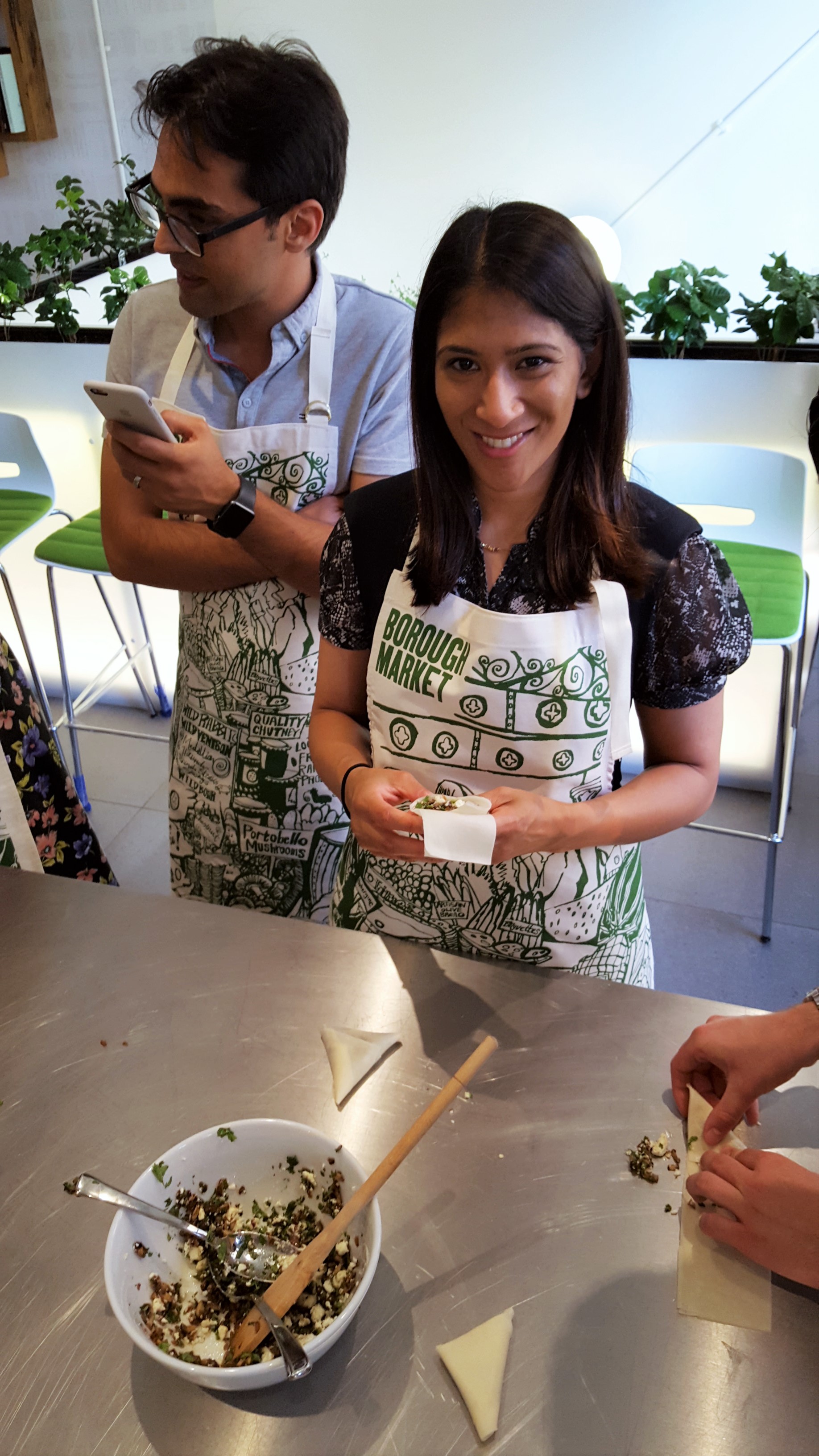 When it came to our turn, we experimented a little with various shapes before we got the hang of it and they started resembling the traditional triangular form.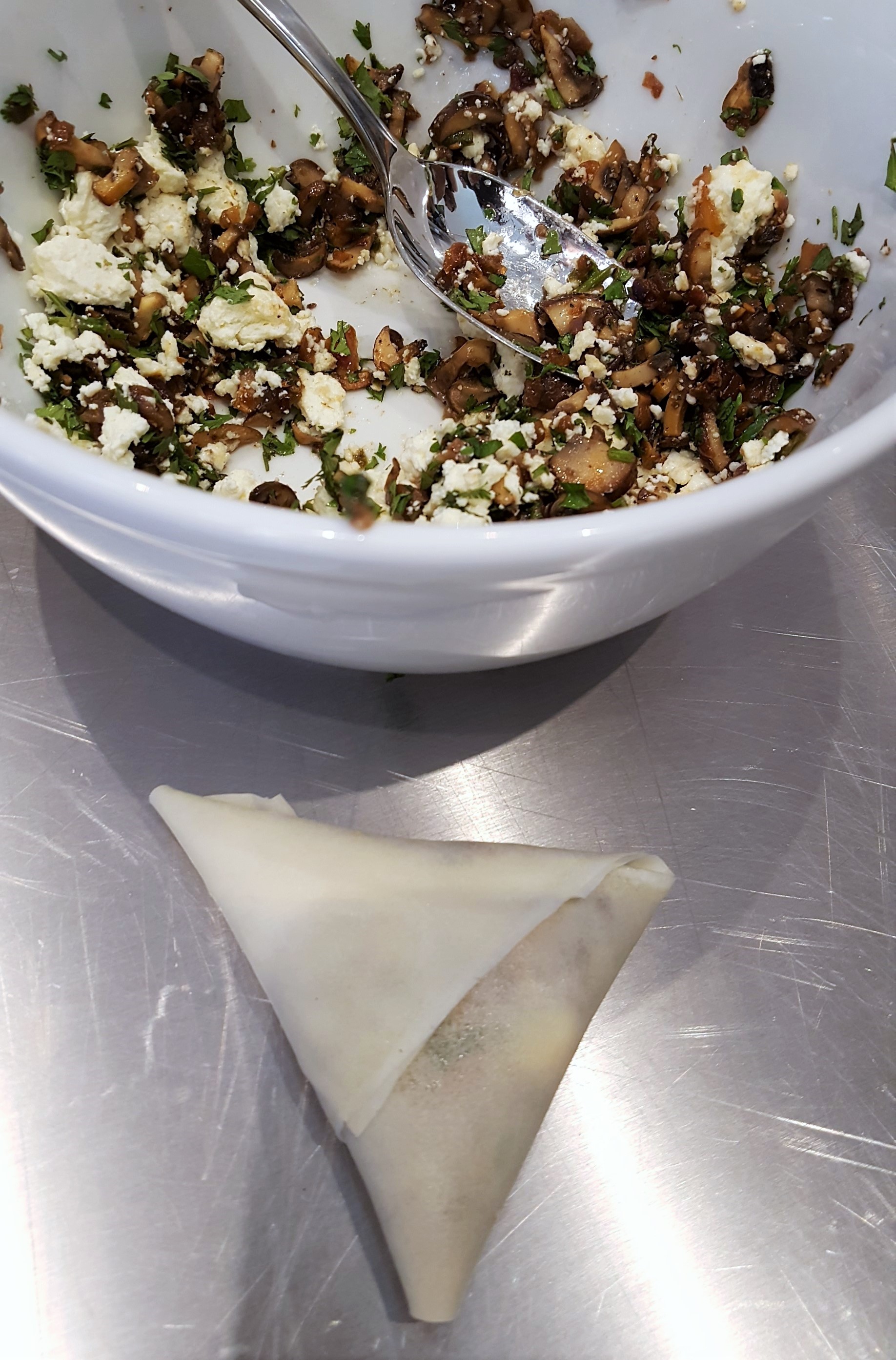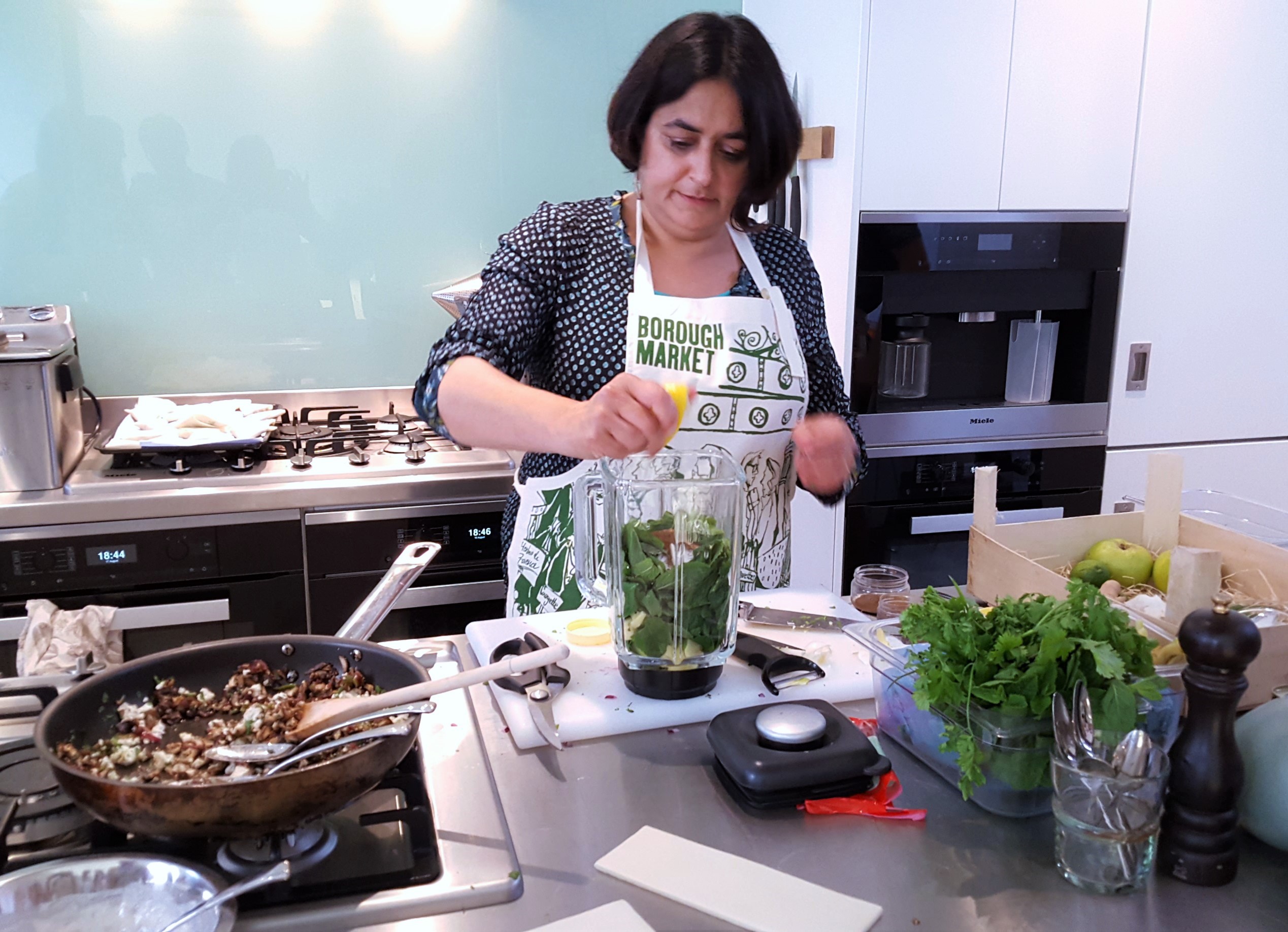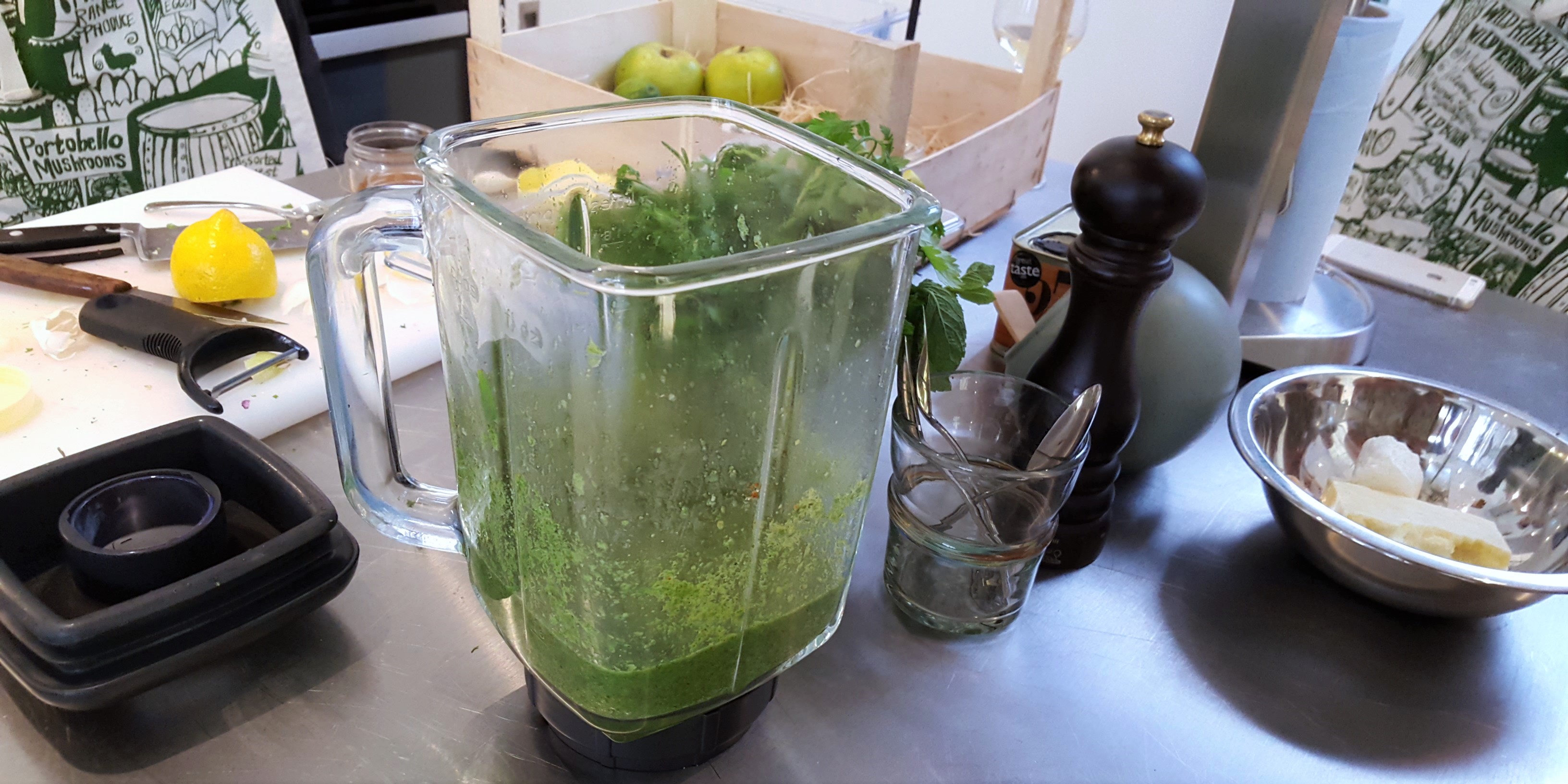 Serving samosas without chutney would be like eating fish and chips sans tartar sauce. While she fried our pretty parcels in a deep-fat fryer, Roopa whizzed up a quick green dip in a matter of minutes. As you can imagine, the combination of fresh mint, garlic, ginger, apple and lemon was incredibly fragrant and light. Borough Market Review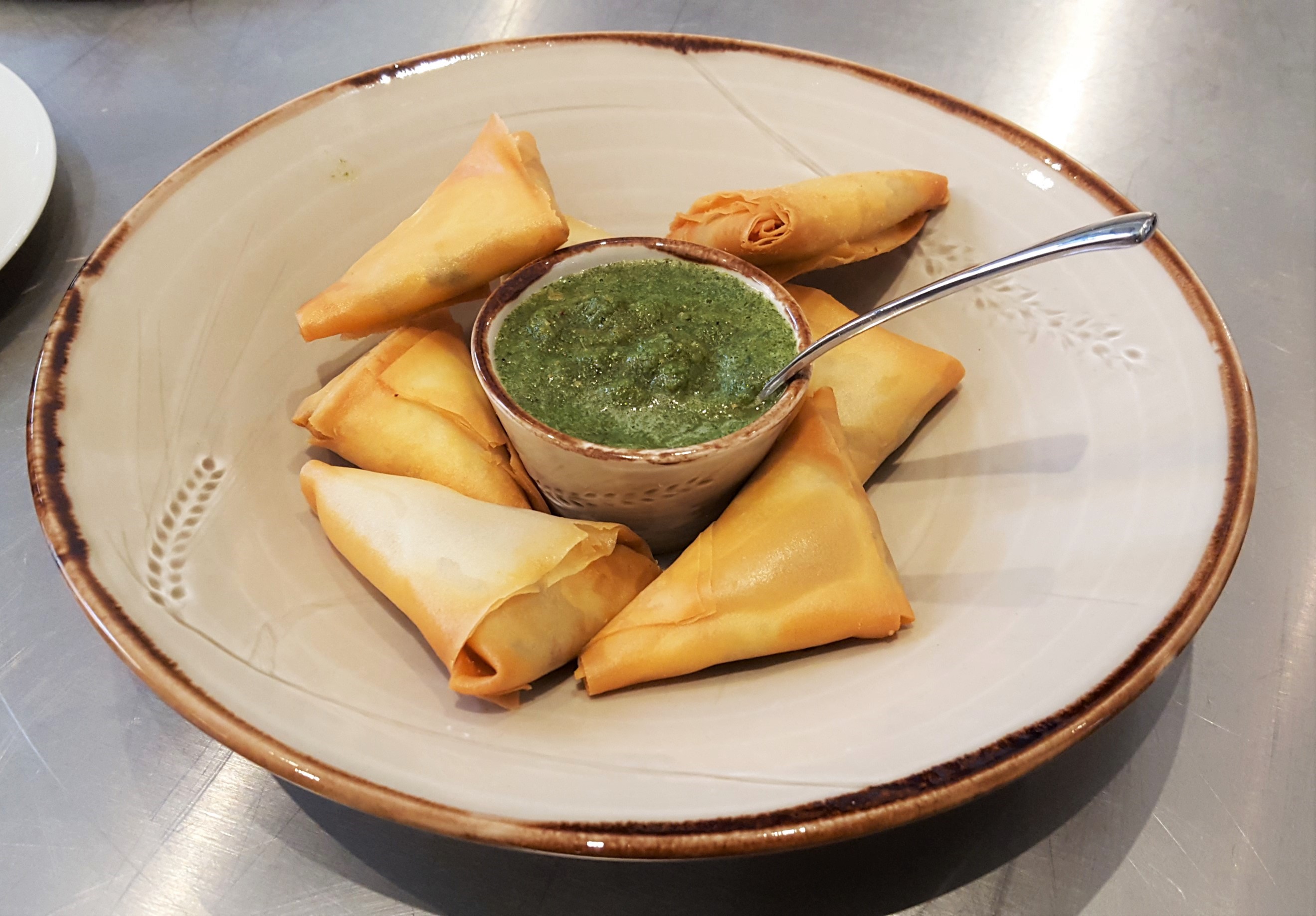 At this point, we were practically salivating as we waited patiently to tuck in. Obligatory blogger photos done, we gathered around and nodded approvingly once we'd taken our first bites. I sunk my teeth into the crispy pastry, which tasted remarkably close to the homemade variety; ready-made Indian food has definitely come a long way. It was refreshing to try a different vegetarian filling, especially one where the cheese has softened and become more familiar with the other ingredients. Containing cumin, the non-alcoholic cocktail was the perfect partner for this snack.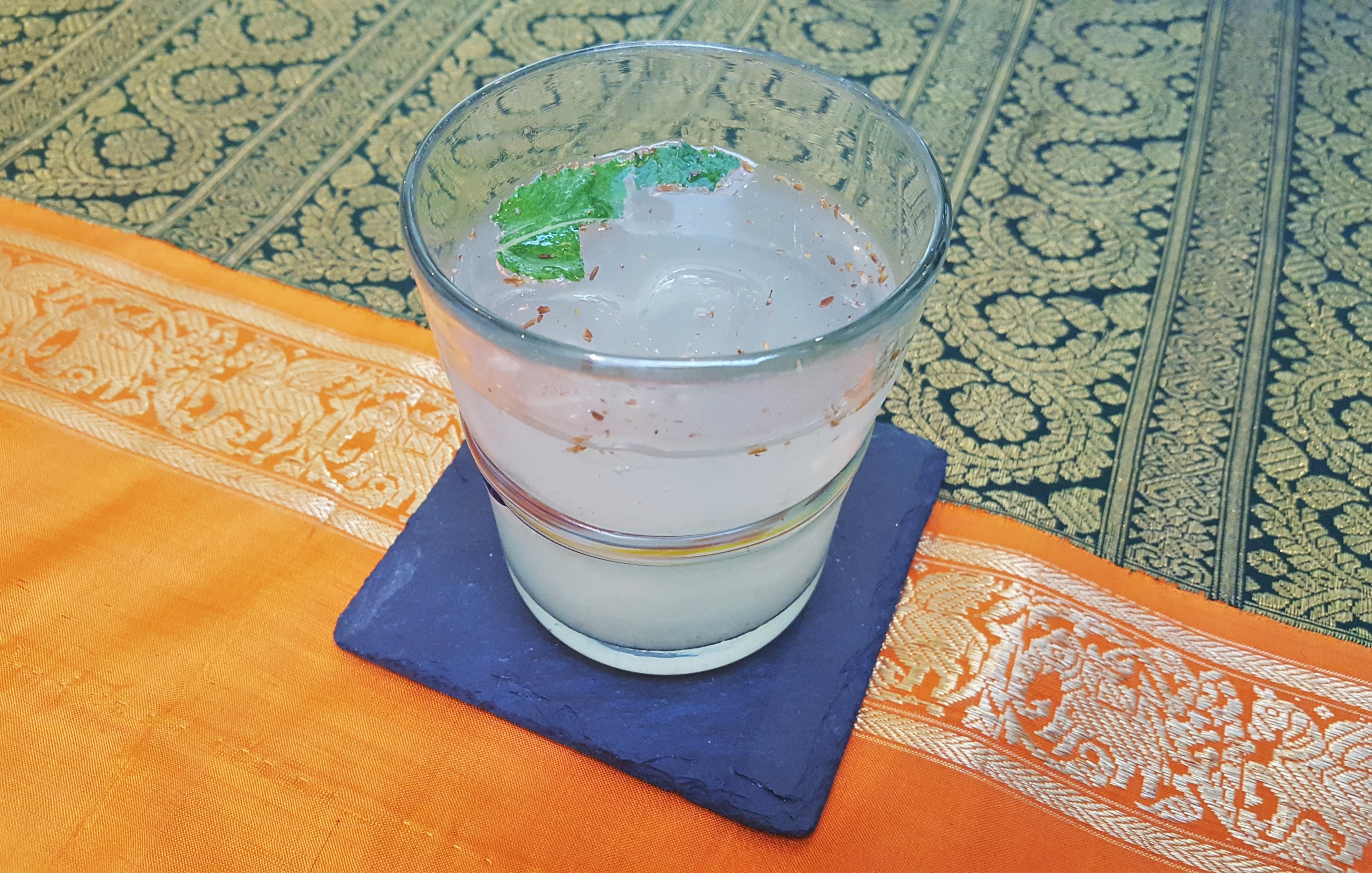 Side note: the "bar" was covered by a glorious green and orange silk sari with delicate gold embroidery that was part of Roopa's mother's dowry. She recalled building tents with it and other fabrics as a young girl, unaware of their value and history. Similarly, I was given a set of silk saris by my in-laws when I got married and grew to appreciate their beauty and elegance over time. Fancy fashion fads come and go, yet these luxurious outfits happily stay out of the spotlight, cementing their status as they're passed down from one generation to another.
If you want to learn more about Gujarati cuisine, head to Roopa's demo on 22nd September, when she'll be making these samosas as well as bhel puri and chaat. Her other 3 slots will focus on the following regions: Borough Market Review
Punjab: Grilled paneer skewers, butter chicken and makhani daal (1st Sept)
Bengal: Mustardy steamed fish, pineapple and ginger relish and stir-fried pumpkin (8th Sept)
Kerala: Mussels in a ginger and coconut broth, aubergine pickle and Keralan daal (15th Sept)
Rajasthan: Slow-cooked kid, sweetcorn pakoras and ginger and lime soda (29th Sept).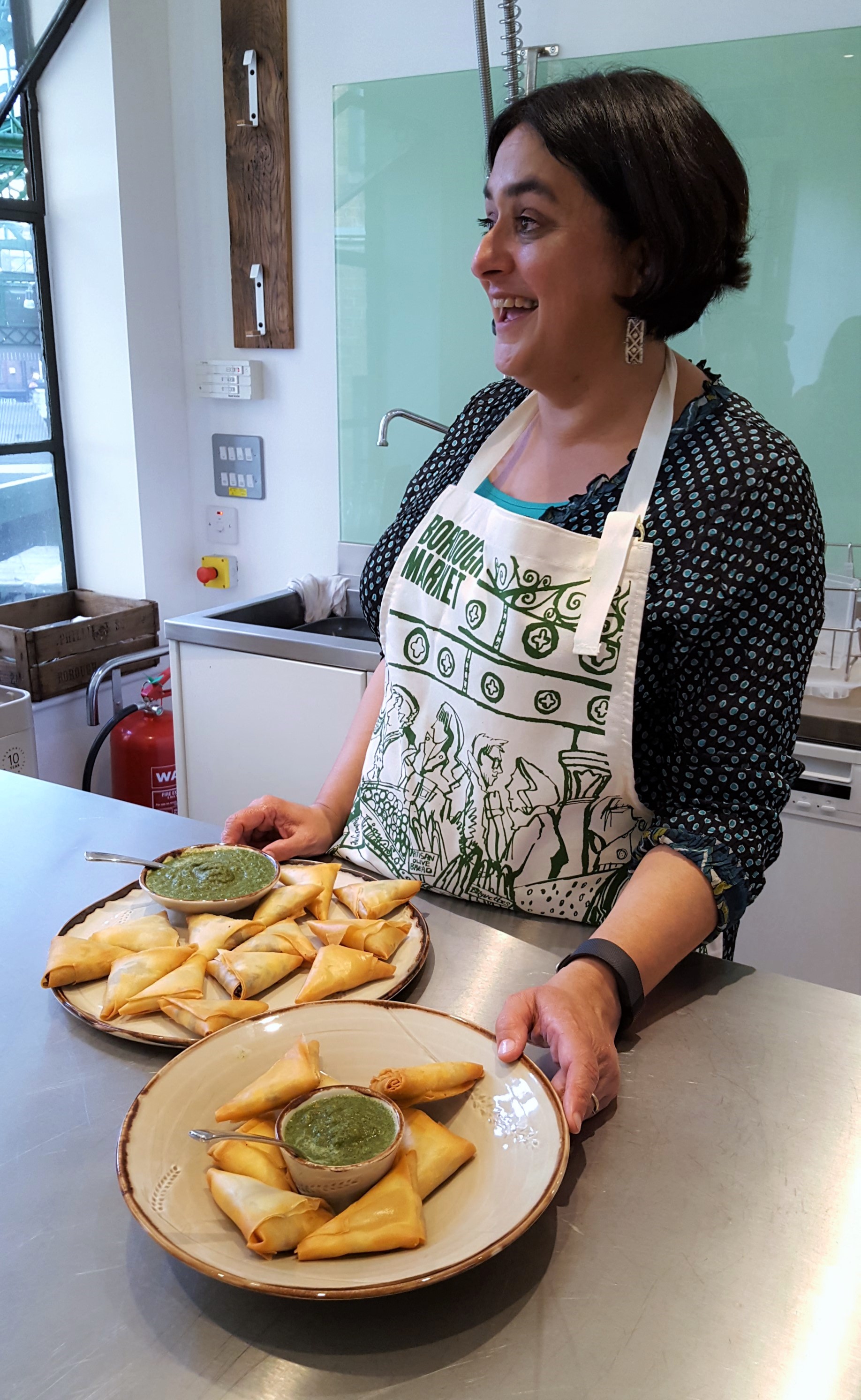 Roopa's residency will be followed in October by National Chef of the Year 2013 Hayden Groves, whose theme is "Autumn Entertaining: sea spray and tidal marsh, forest and orchard fruits". In November, Jenny Chandler, UN FAO Special Ambassador for the International Year of Pulses, will be cooking with pulses in all their varieties. Finally, Katherine Frelon will be preparing us for Christmas and winter festivities in December.
Have you tried making samosas or any other Indian snack food at home? If so, what were your favourite flavours? I look forward to hearing about your experiences below, via Twitter or Instagram (@SavlaFaire)! Borough Market Review
Links: Borough Market, Roopa Gulati
Mushroom and Paneer Samosas with Mint Relish Borough Market Review
Serves: 12-15 samosas
Prep time: 40 mins
Cooking time: 15 mins
Ingredients:
2 tbsp vegetable oil
1 red onion, finely chopped
250g chestnut mushrooms, chopped
1-2 green chillies, deseeded, finely chopped
Juice of 1 lime
1 tsp ground cumin
½ tsp garam masala
125g paneer, crumbled if freshly made, or grated if shop-bought
2 tbsp chopped coriander
30 samosa strips or 1 x 270g packet of filo pastry sheets
2 tbsp plain flour
Vegetable oil, for deep frying
For the mint relish:
Large handful mint leaves
1 Bramley apple, chopped
3 tsp caster sugar
¾ tsp ground cumin
3 cm ginger, chopped
1 large garlic clove, chopped
1 green chilli, deseeded, chopped
Juice of 1 lime
First make the mint relish, by blending all the ingredients in a liquidiser with a dash of hot water until you have a thick paste. You can also use a stick blender for this. Aim for a sweet yet tangy flavour, adding more sugar or lime juice if needed. Leave on one side while you make the samosas.
For the samosas, heat 2 tbsp of oil in a large pan and fry the onion until softened.
Add the chopped mushrooms and green chillies and continue cooking, stirring occasionally, until the mushrooms have coloured – about 3-4 mins.
Stir in the lime juice, ground cumin and garam masala and cook for another minute. Turn off the heat and add the crumbled or grated paneer and chopped coriander. Leave on one side to cool.
Mix the flour with enough water to make a slack paste – this will be used for sealing the pastry strip edges together.
Lay 3 samosa strips on the counter and put another 3 on top to give double thickness. Spoon a heaped teaspoonful of mushroom mix onto the top corner of each of the 3 strips and fold the pastry over the filling so that you have 3 pocket-shaped triangles.
Keep folding each pastry triangle over until you have a neat triangular package. Seal any open edges with the flour and water paste and press in place. Repeat the process with the remaining samosa strips.
Deep fry the samosas in hot oil until crisp and golden – it's best to do this in batches. Drain and serve straight away with the fresh mint relish.
ALTERNATIVE: you can buy samosa strips from the frozen food section of South Asian grocery shops. Filo pastry makes a good substitute though. Stack up 4 layers of filo pastry, brushing each sheet with melted butter before putting the next one in place. Cut the pastry into strips 25cm x 8cm and fold the samosas in the same way as above.
Paneer Borough Market Review
Makes 120g
Prep time: 5 mins, plus chilling
Cooking time: 35 mins
Ingredients:
1lt full cream milk
1 tbsp lemon juice
½ tsp fine salt
Bring the milk to a simmer stirring occasionally. The slower it comes to the boil the better – ideally this should take about 30 mins.
Once it begins to bubble and rise up the pan, stir in half the lemon juice while it's still on the heat – cook until the milk begins to separate. Add the remaining lemon juice and salt and continue simmering until the mixture separates into a solid and its liquid whey.
Line a sieve with a double layer of clean muslin (or a clean J cloth). Pour over the cheese mixture, leaving the whey to drain off. Leave on one side for 10 mins and then draw the cloth around the fresh cheese and gently squeeze out excess moisture.
Transfer the cloth-wrapped paneer to a tray and pat it out to about 2cm thickness. Put a tray on top and a couple of weighty tins and leave for at least 2-3 hours or overnight if you have the time.
Unwrap the paneer and crumble, grate, or cut into cubes for curries.
Paneer lends itself well to spiced stuffings and can be sliced and coated in batter before being fried as a snack, or mixed with other spiced vegetables such as peas or potatoes. If not using straight away, keep it submerged in water in the fridge. This fresh cheese keeps for about 5 days.
ALTERNATIVE: try your hand at making spiced paneer and add a chopped green or red chilli, toasted cumin seeds or chopped coriander to the curds before leaving it to firm-up.
WASTE NOT:  Making paneer is a good way of using up milk which is close to its use-by date.