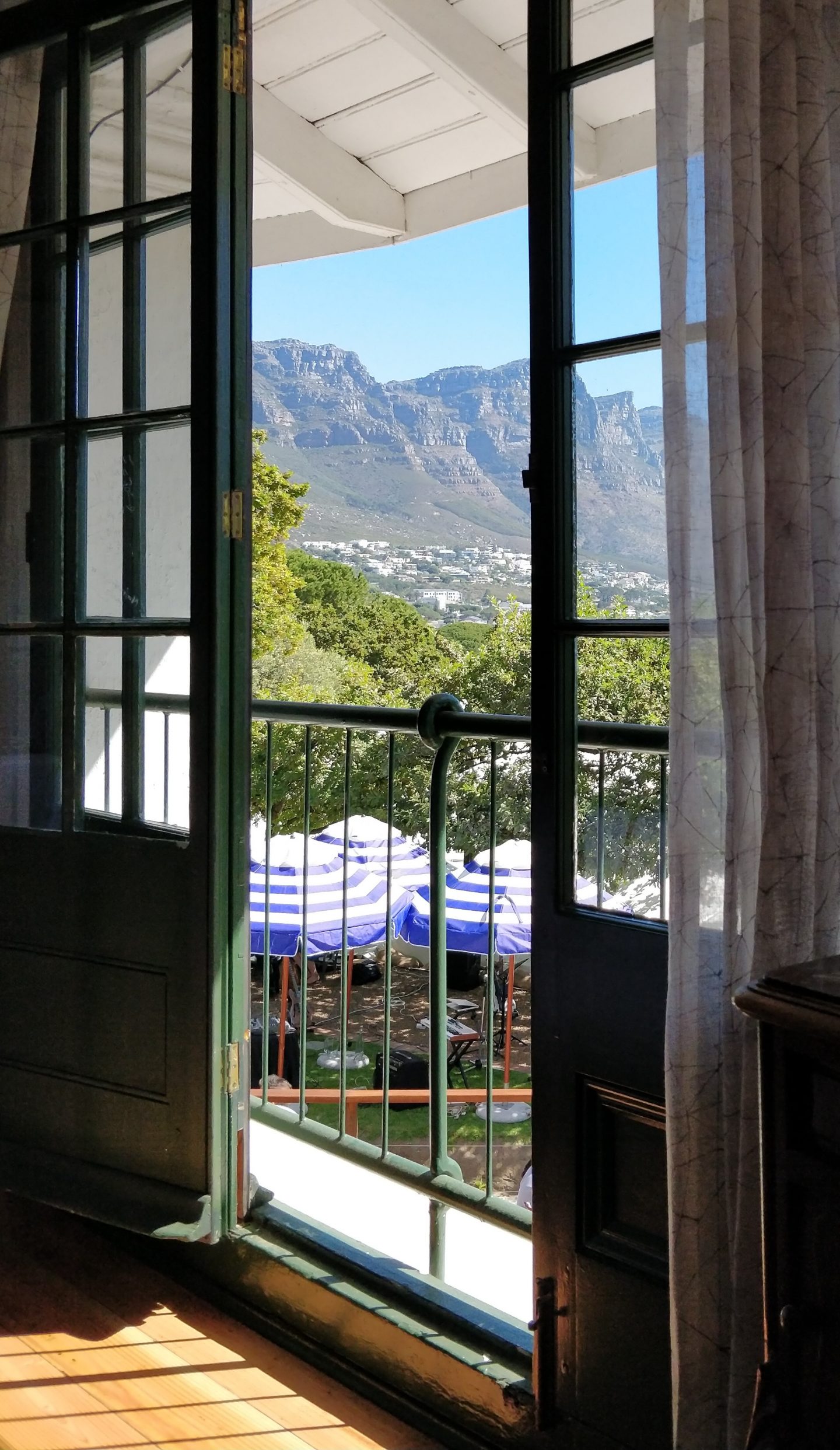 Everyone loves a bad review. An excellent example is Jay Rayner's riotously scathing takedown of Le Cinq in Paris, which went viral, ruffling plenty of fancy French feathers. Closer to home, my account of the deeply disappointing afternoon tea at Sketch has had more hits than a punch bag (which would've been ideal to vent my frustration).
Our inner gossips thrive on getting the inside track and people being taken down a few pegs. In an age of polished perfection – aspirational images, reviews so glowing you could use them to see in the dark and boundless positivity – it's refreshing to read the unvarnished truth.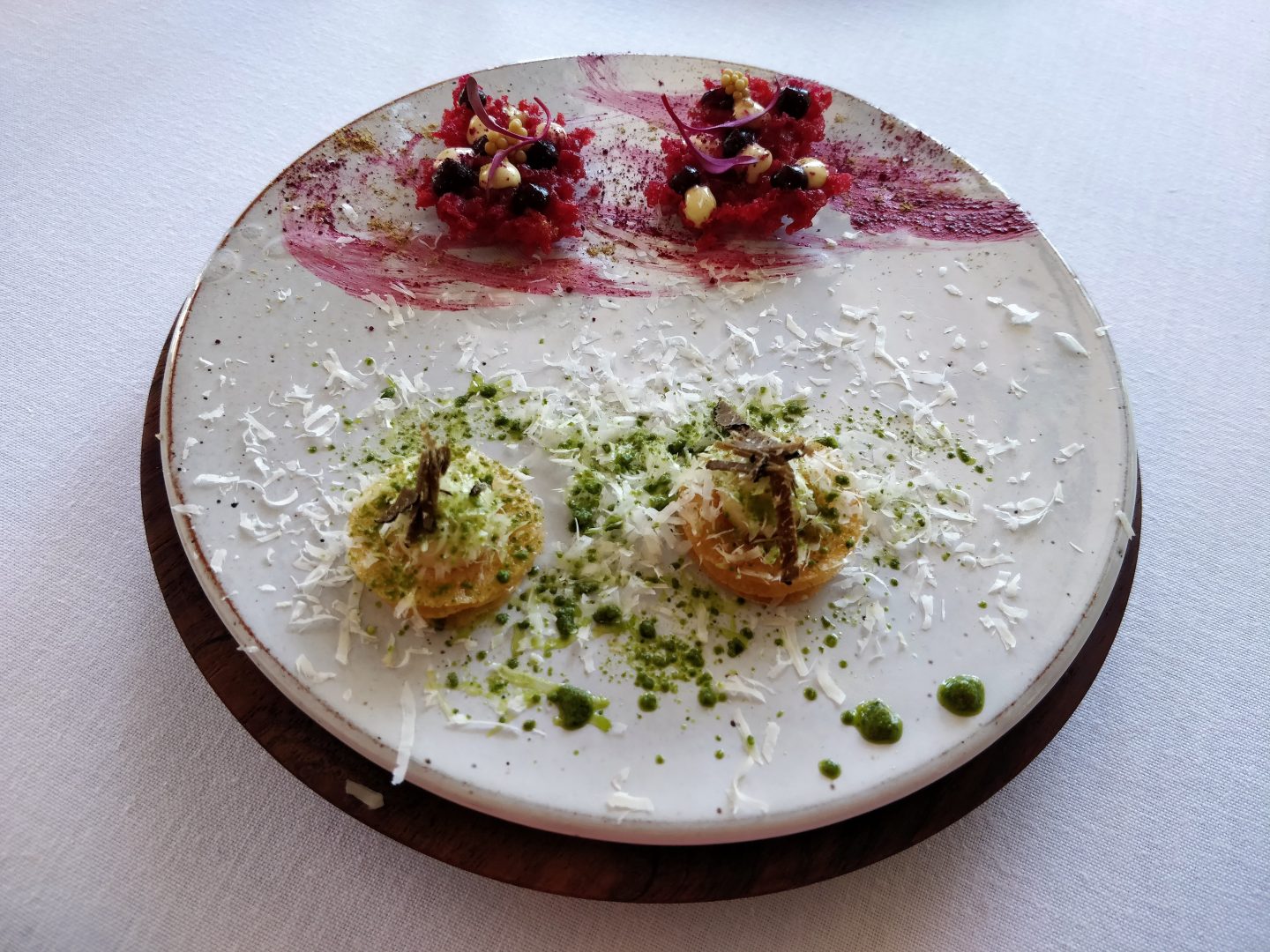 However, if you've seen my Instagram posts about Salsify at The Roundhouse in Camps Bay, Cape Town, you'll know that this won't be a critical piece. I'd apologise, but I'm not sorry because they deserve the praise.
There's one thing which I am sorry about and that's almost overlooking this new star on the South African dining scene. I wanted to have lunch at The Test Kitchen (TTK) and hadn't been organised enough to get a reservation. Fine dining fans will be familiar with the competitive process of securing a reservation; wannabe catwalk queens have nothing on discerning diners. I should've known better. But as luck would have it, Luke Dale-Roberts, the British-born Chef Patron of TTK, teamed up with his Head Chef Ryan Cole to open Salsify in mid-October last year, 2 months before our trip.
With mostly press releases for reference (TripAdvisor reviews don't count), we took a chance. As our happy hostess walked us around Sandalene Dale-Roberts' 1.3-metre bronze sculpture, a half-bird, half-woman figure called Lady Salsify, and past street art-style historical paintings, I knew we were in good hands. And if you believe in good omens, there was a wedding taking place on the lawn beneath our feet.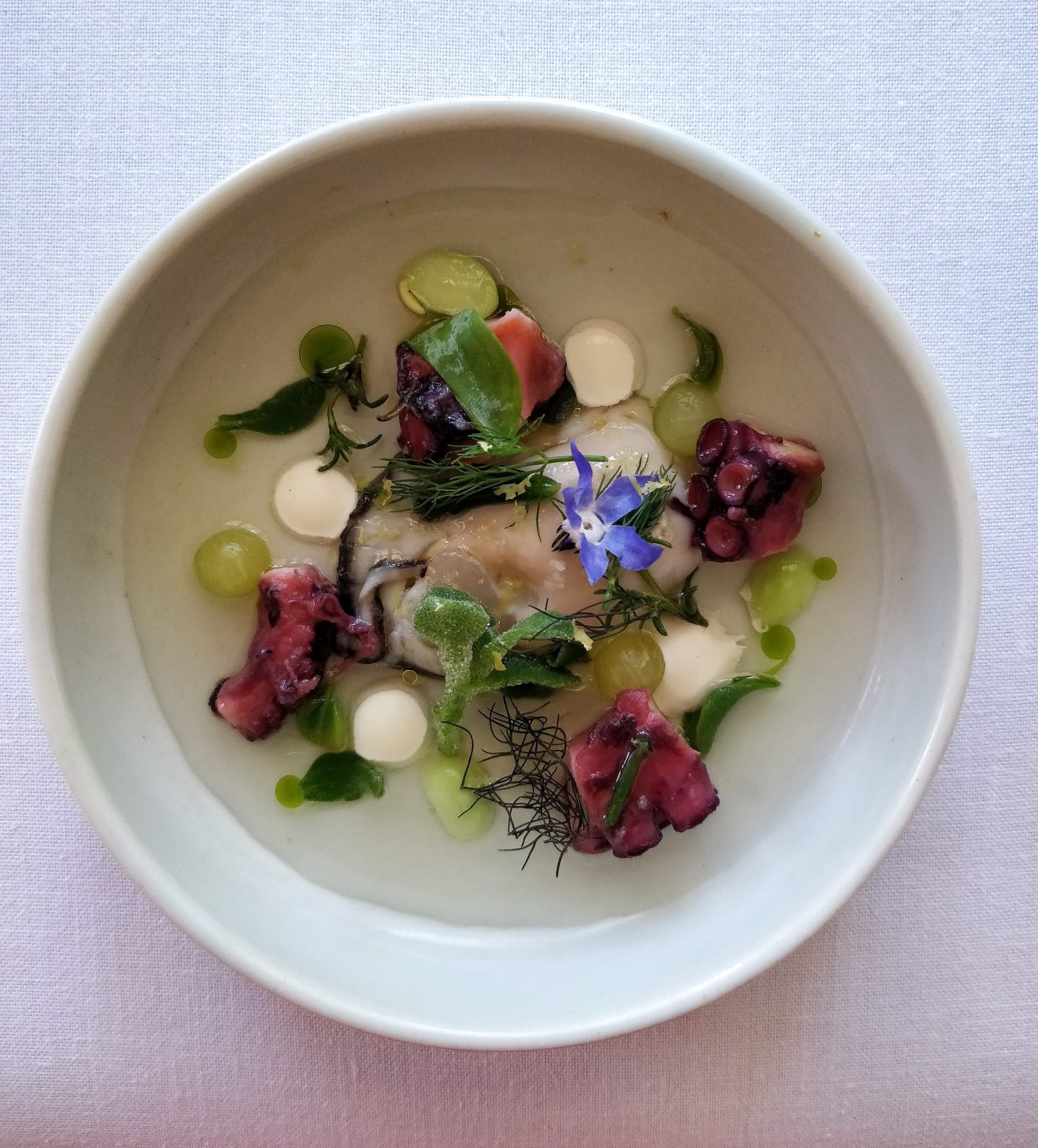 From the moment the beetroot crisp and Parmesan tuile snacks were presented until our last bite, we were in a blissful food bubble. Celebrating Cape Town's produce and micro seasons, December's 7-course tasting menu focused on pescatarian pleasures, starting with Spring Minestrone. Unlike the usual opaque version, we got dark pink chunks of octopus and a plump oyster in a clear broth, surrounded by sea herbs; a snapshot of the ocean. These ingredients are an acquired taste, and it took me years to appreciate their unique meaty and silky textures. Here, the subtle sweet and saline flavours shone without the interference of an overenthusiastic kitchen.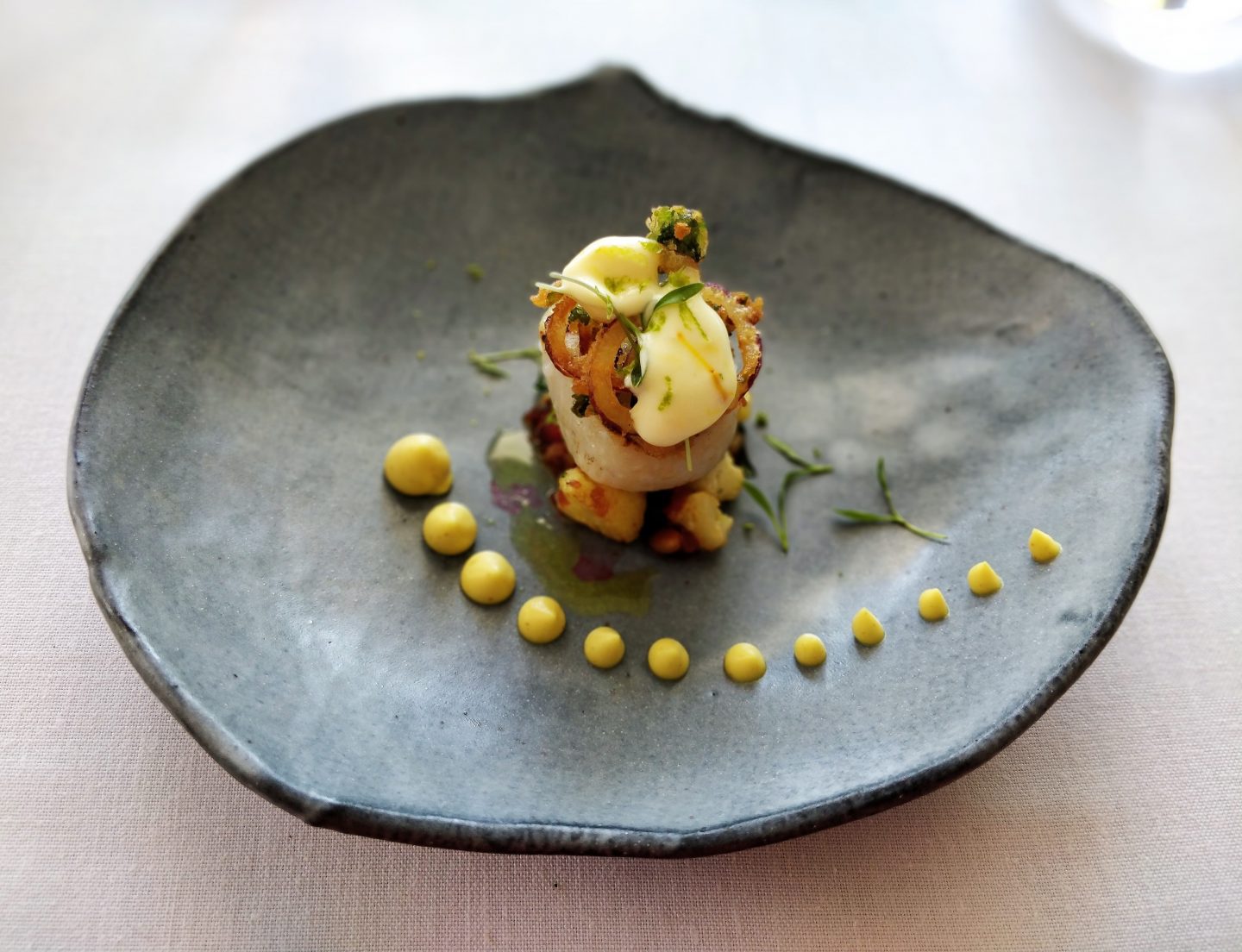 The singular scallop course was treated with similar restraint. The curry and onion bhaji accompaniments had me intrigued, and what arrived was wonderful: instead of a dense, deep-fried ball, tiny onion rings were delicately coated in a lightly spiced batter, retaining their shape; the scallop was juicy and sweet; the curry served in dainty dots on the side.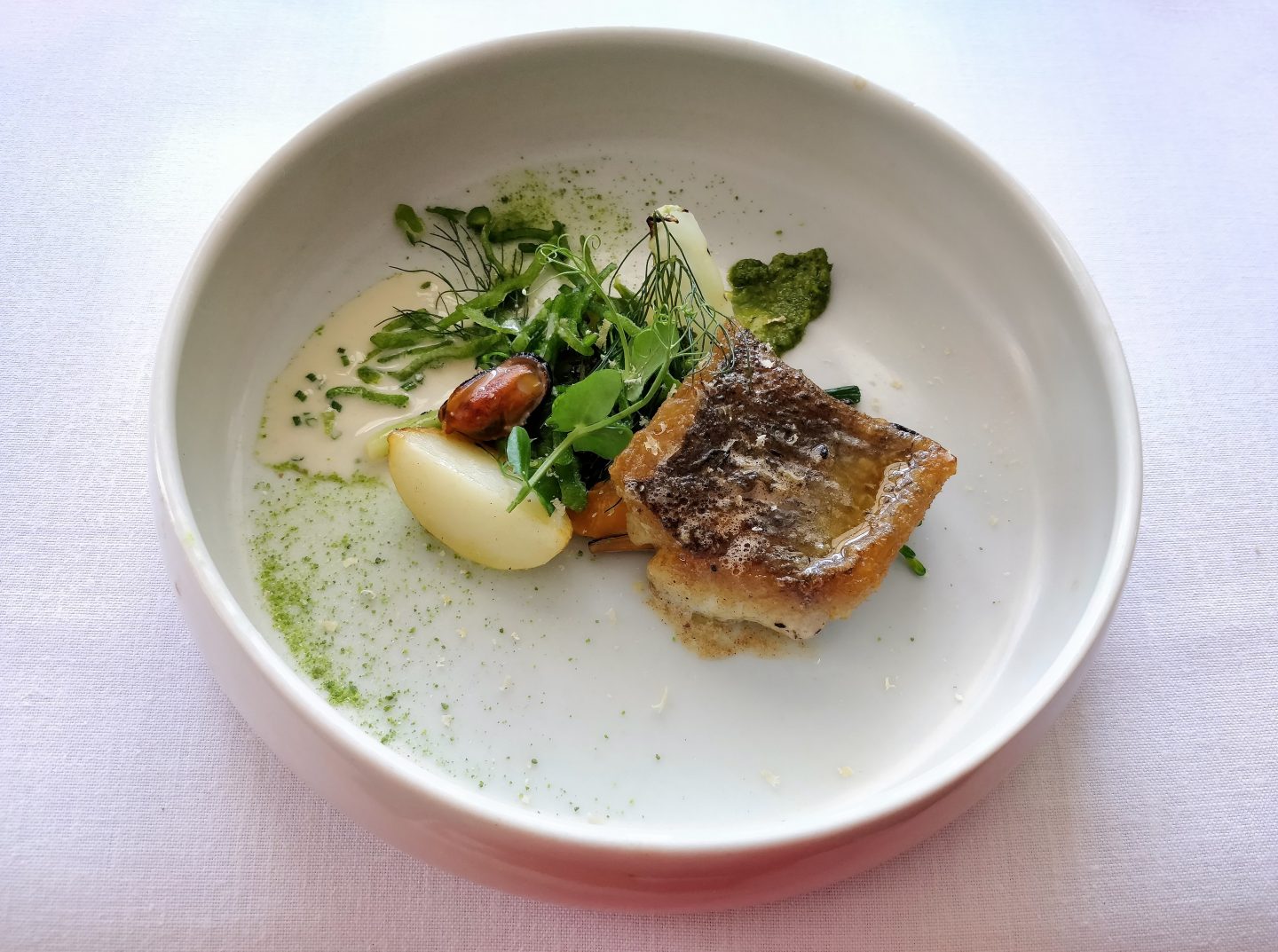 And so it continued. Pan-roasted line fish, plated with a pile of peas and beans, yeast brown butter and mussels, was everything I wanted it to be: light, fresh and satisfying. The sole meat dish of pink Peking duck slices, served with a few teardrop-shaped salted and sour plums and a simple swirl of walnut salsa, delivered on its promise of robustness, stopping short of overwhelming our palates (and stomachs).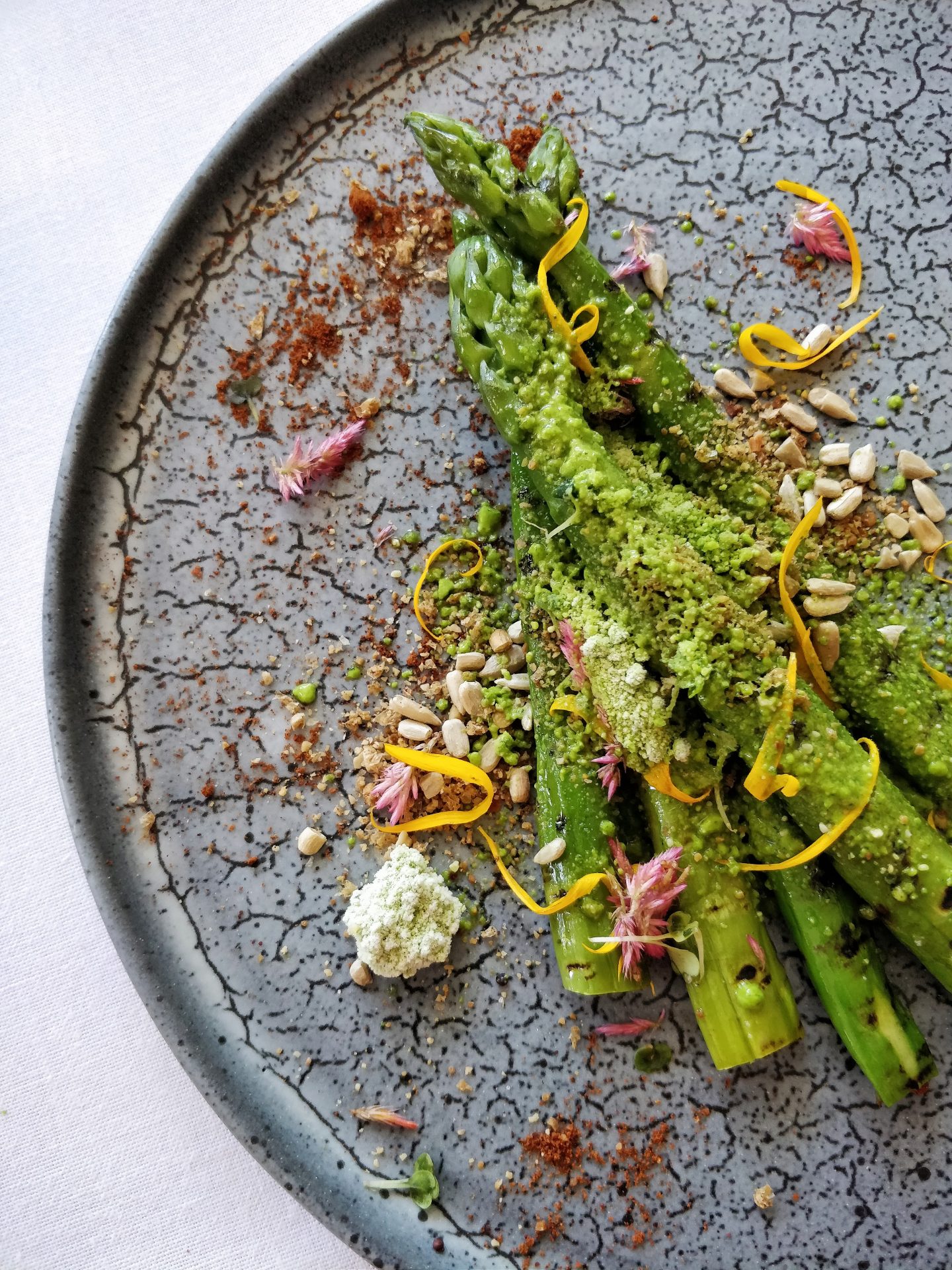 Something which took us completely by surprise was a plate of asparagus. If I had to eat just one vegetable forever, asparagus wouldn't even make the top 5. But when you source them locally and seasonally, fire-roast them, sprinkle them with frozen sunflower pesto and dip them into Hollandaise foam, they shoot to pole position. Each mouthful was a moment of sweet, crunchy then buttery intensity.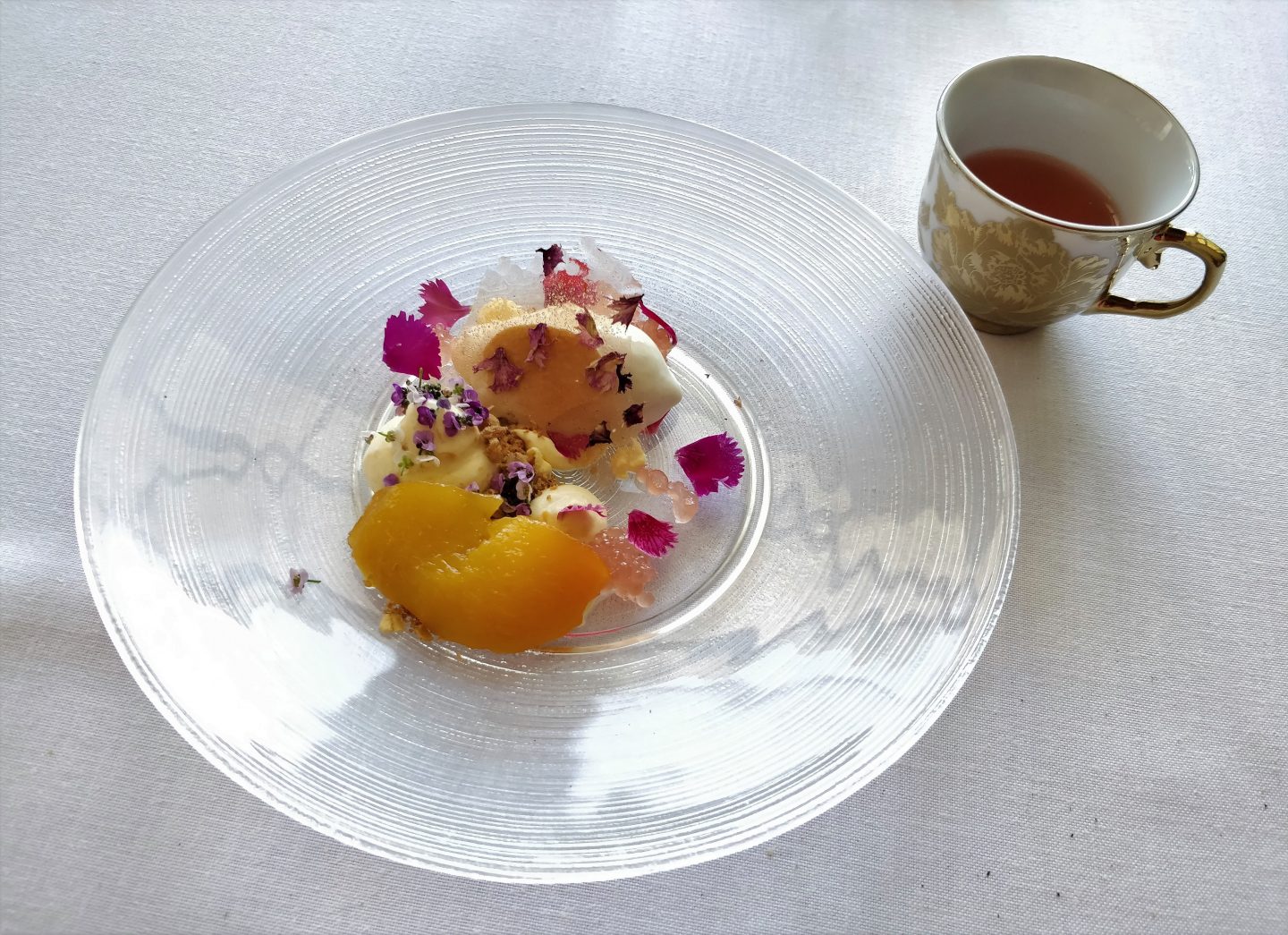 Then some Salsify-style sugar, which meant two desserts. No complaints from me, especially when a lavender-infused peach is paired with a bergamot and macadamia nut ice cream. It was subtle, smooth and soft, with floral flavours as delicate as the micro ones decorating the dish. We took our time over what followed, knowing that it was our last course: roasted pineapple, coconut cake and goats kefir ice. While the penultimate plate laid out different layers of a similar texture, here our teeth sank into spongey cubes of warm cake, ice crumble melted on our tongues and pineapple sauce-coated meringue shards snapped as we chewed.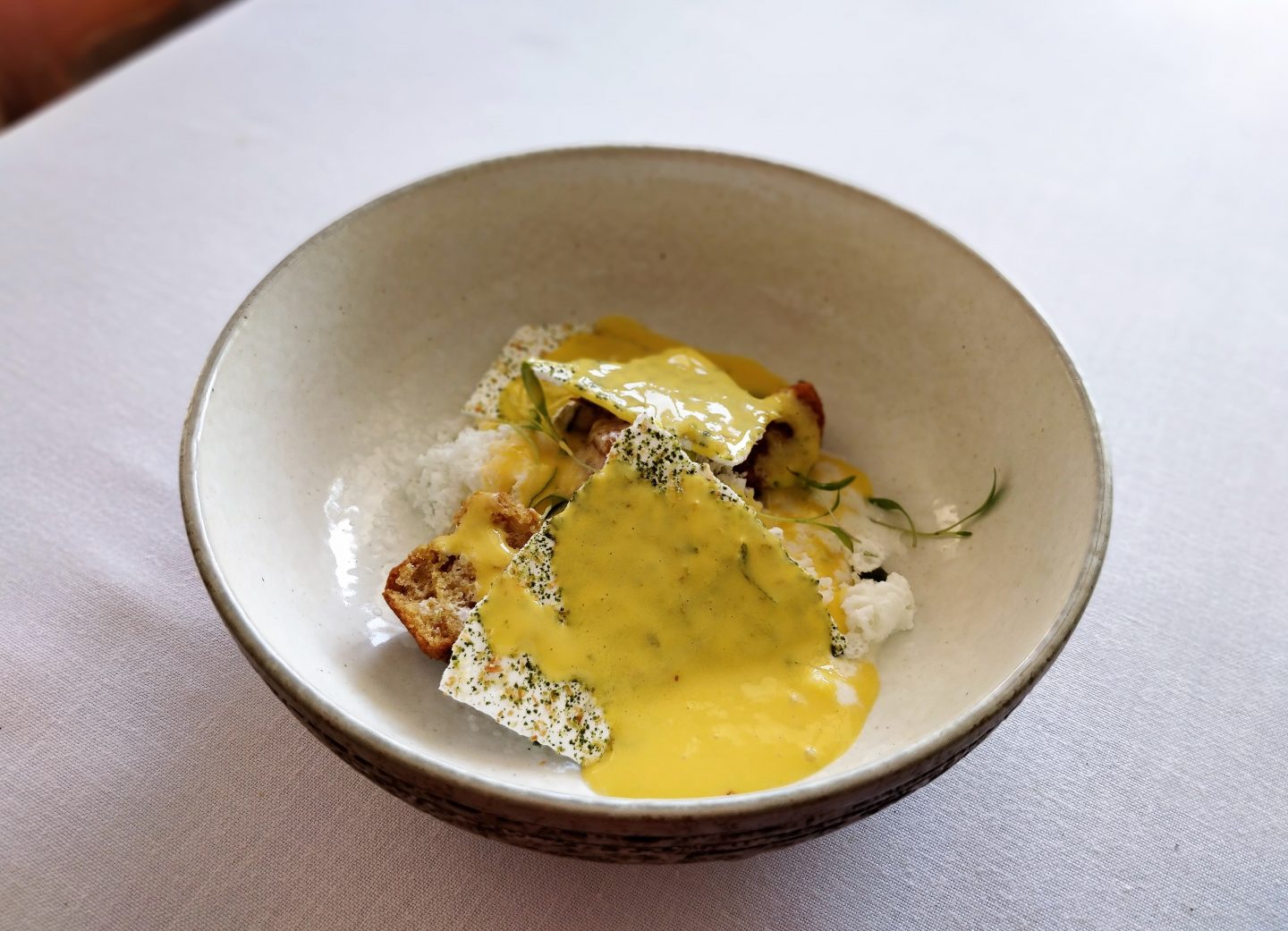 Trying to recall the additional ingredients and techniques, plus the paired wines, is an exercise in futility now. It's impossible, unless you have an extremely sharp memory or take notes, neither of which I have or did. What I do remember vividly is feeling like we were among friends, a bright space overlooking the bay, joyful laughter in the distance and enjoying exquisite, uncomplicated food. A minor miscommunication between front of house and the kitchen aside (we were offered and accepted a break between courses and the next dish arrived too soon), it was a flawless meal.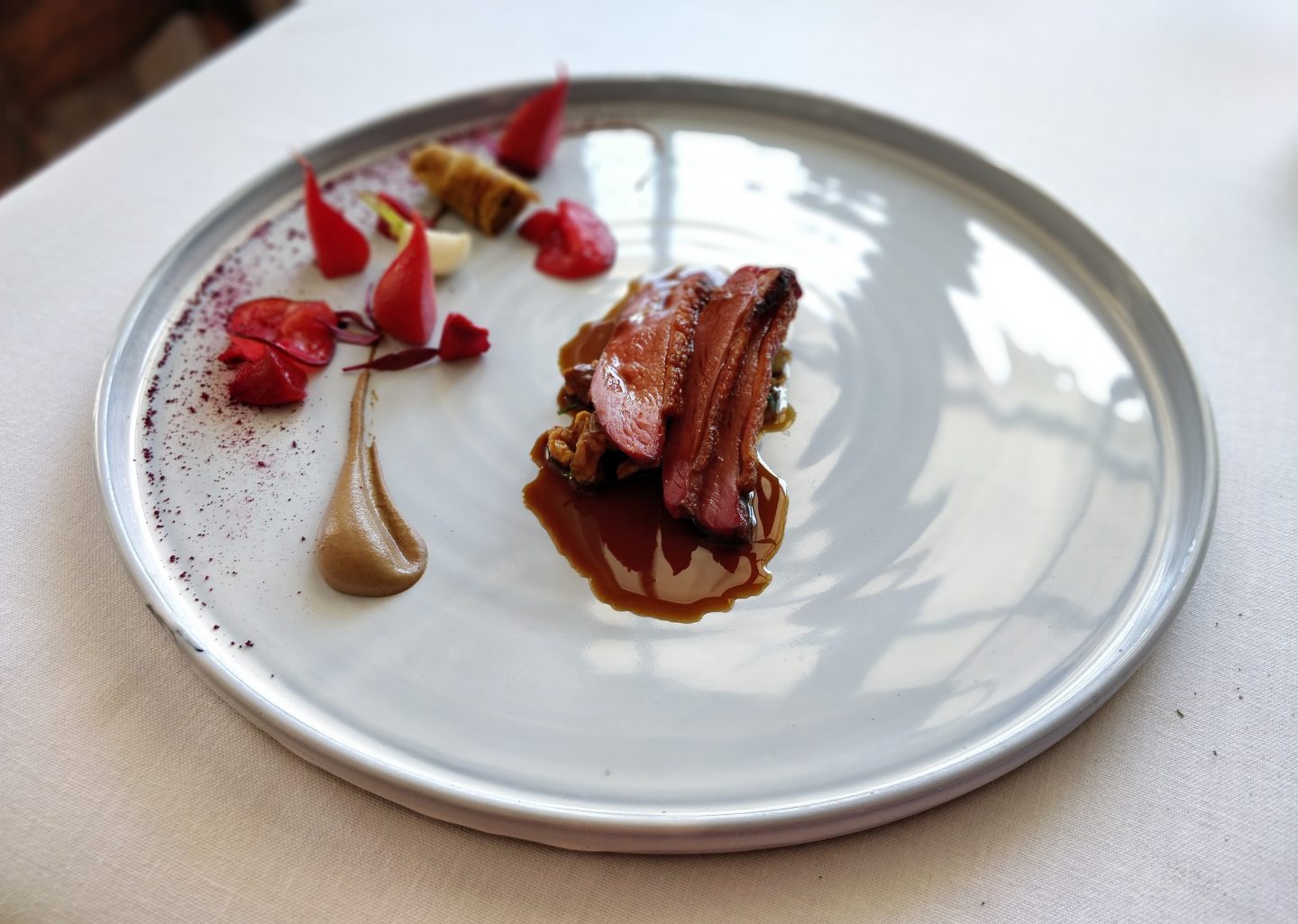 Budget: R1050 pp for 7 courses (£55.80 as of March 2019), plus R500 pp (£26.60) for wine pairing.
Links: Sketch review, Salsify at The Roundhouse, Top 10 Afternoon Teas in London
All words and images are my own, excluding the armchairs (credit: Salsify at The Roundhouse) and remain the trademark of www.savlafaire.com.
PIN FOR LATER