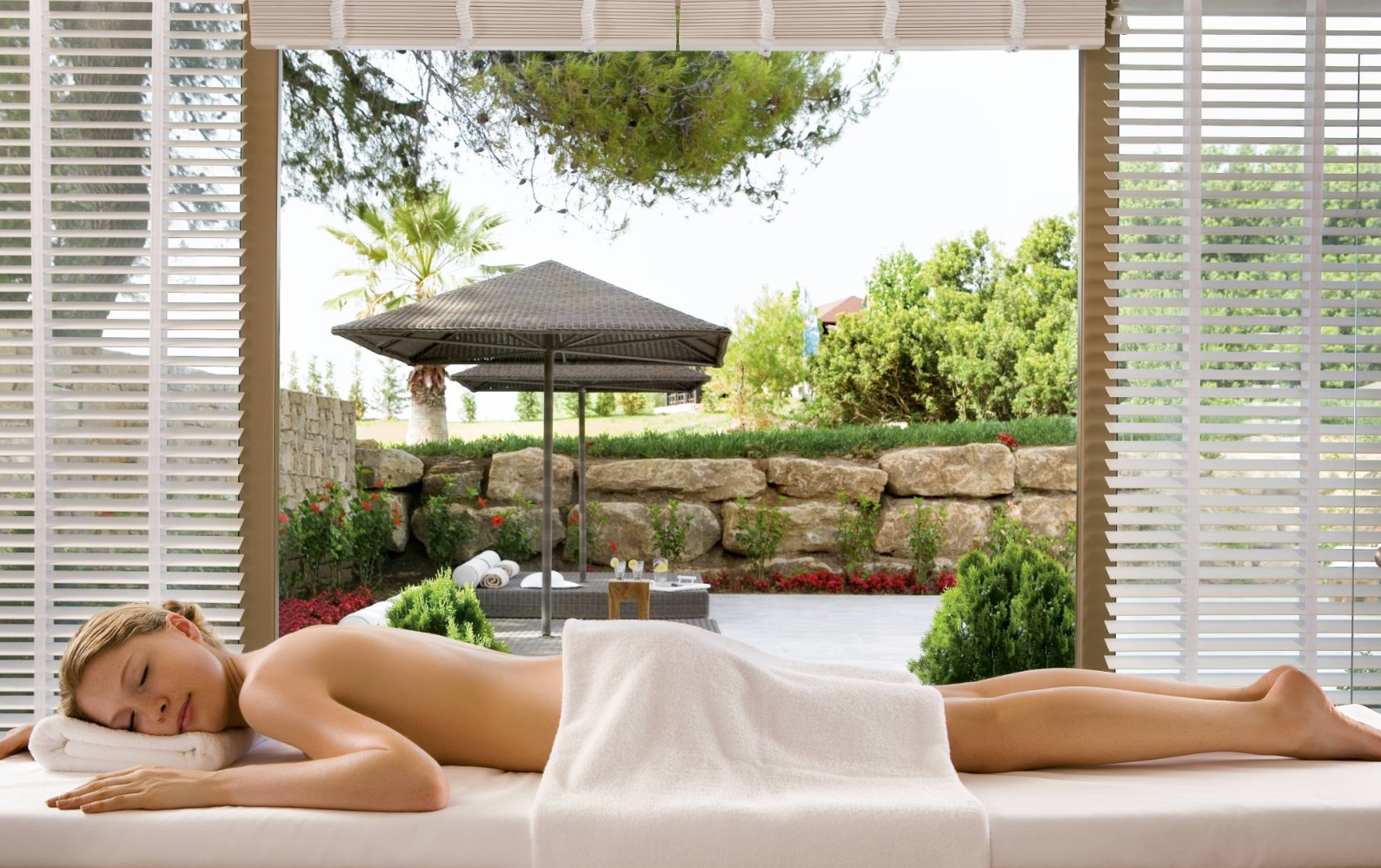 SPORTING ACTIVITIES
If going on holiday means lounging on the beach while sipping cocktails to you, Sani provides that in spades. For those looking to combine total relaxation with both on- and off-site facilities, you're equally in the right hands. Exercise fiends have the choice of working out in the well-equipped gym (access to which is via the spa, so you might as well pencil in a massage; I had the hardcore sports massage, but less painful alternatives are available), outdoor team sports such as football and basketball then the likes of yoga, circuit training and Pilates sessions in the beach-facing studio. Sani Resort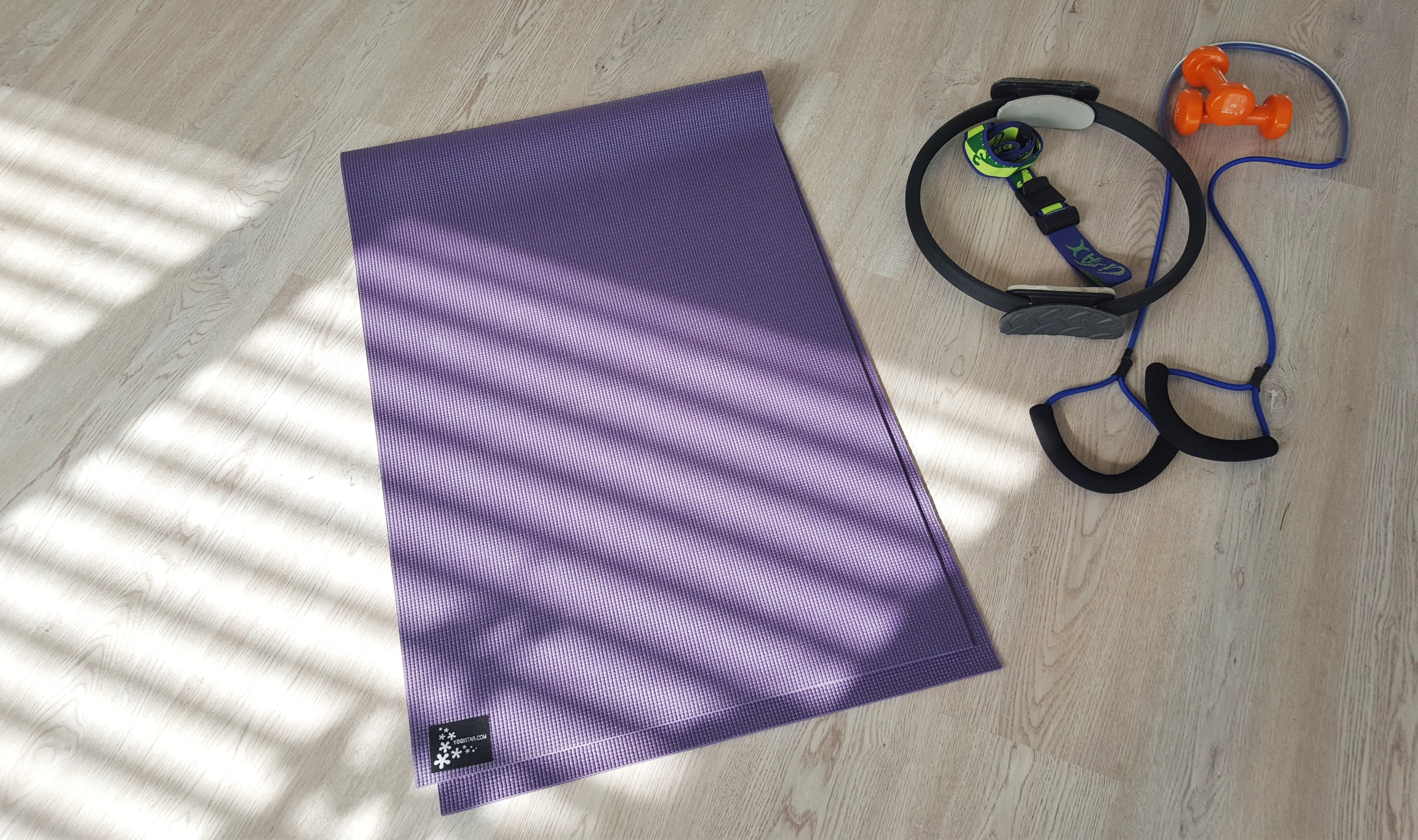 You might have guessed that Chef Savla (CS) and I fall into the second category, hence a daily routine of breakfast, hanging out on the beach then a footie match for him and studio time for me. I eventually managed to persuade him to cross over to the dark side and join me for yoga one day: cue 45 minutes of moaning and groaning as his extremely tight muscles adjusted to the new movements. Despite his initial resistance, he begrudgingly admitted that the session wasn't all that bad and came along for a few more. Sani Resort
GUIDED TOURS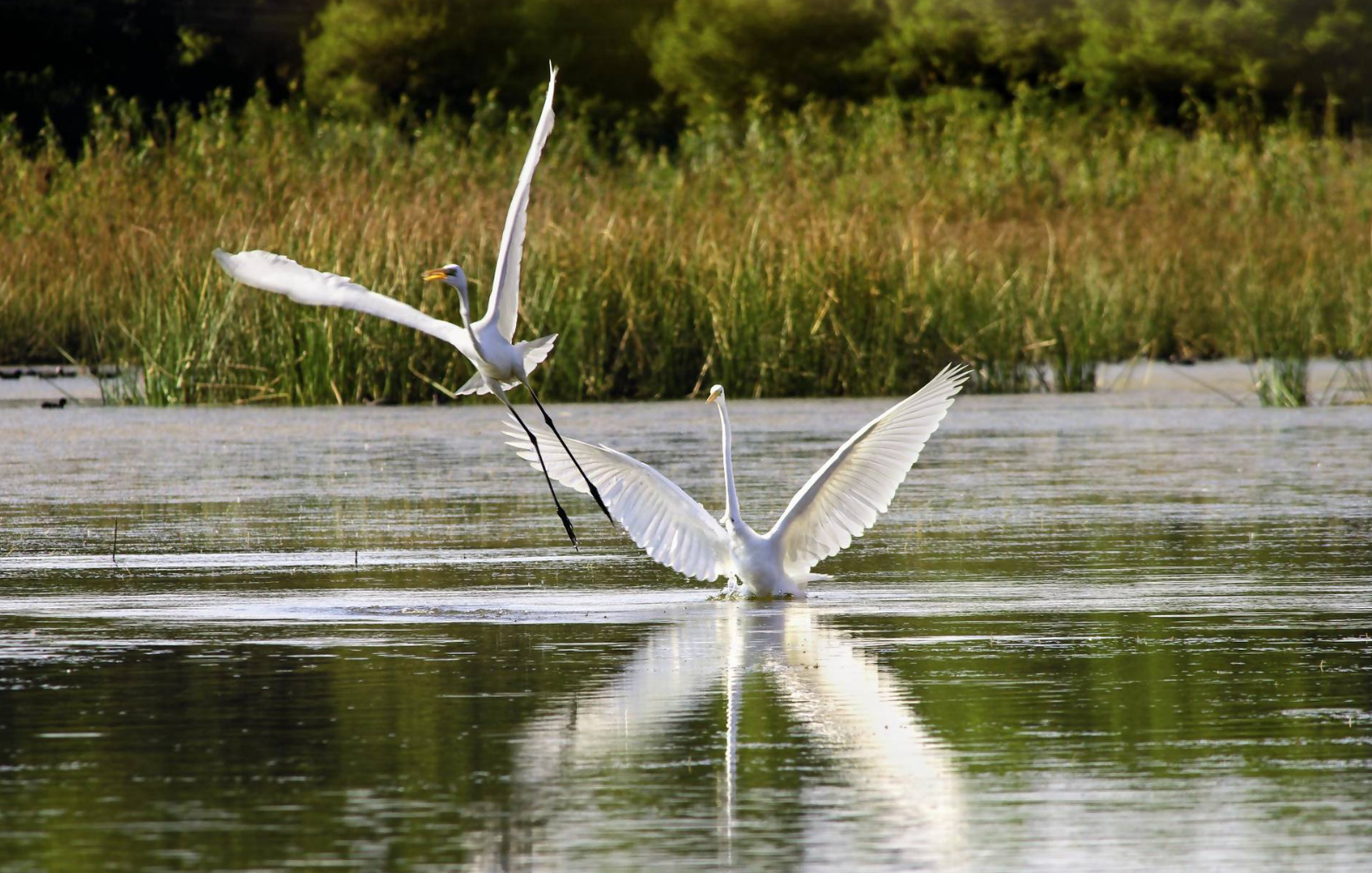 In addition to a full sports schedule, Sani are keen to promote the ecopark and therefore offer guided tours of the grounds ranging from a 4-hour walk along the cliff tops, short and long walking trails, bird watching in the wetlands and a chance to learn more about beekeeping. Sani Resort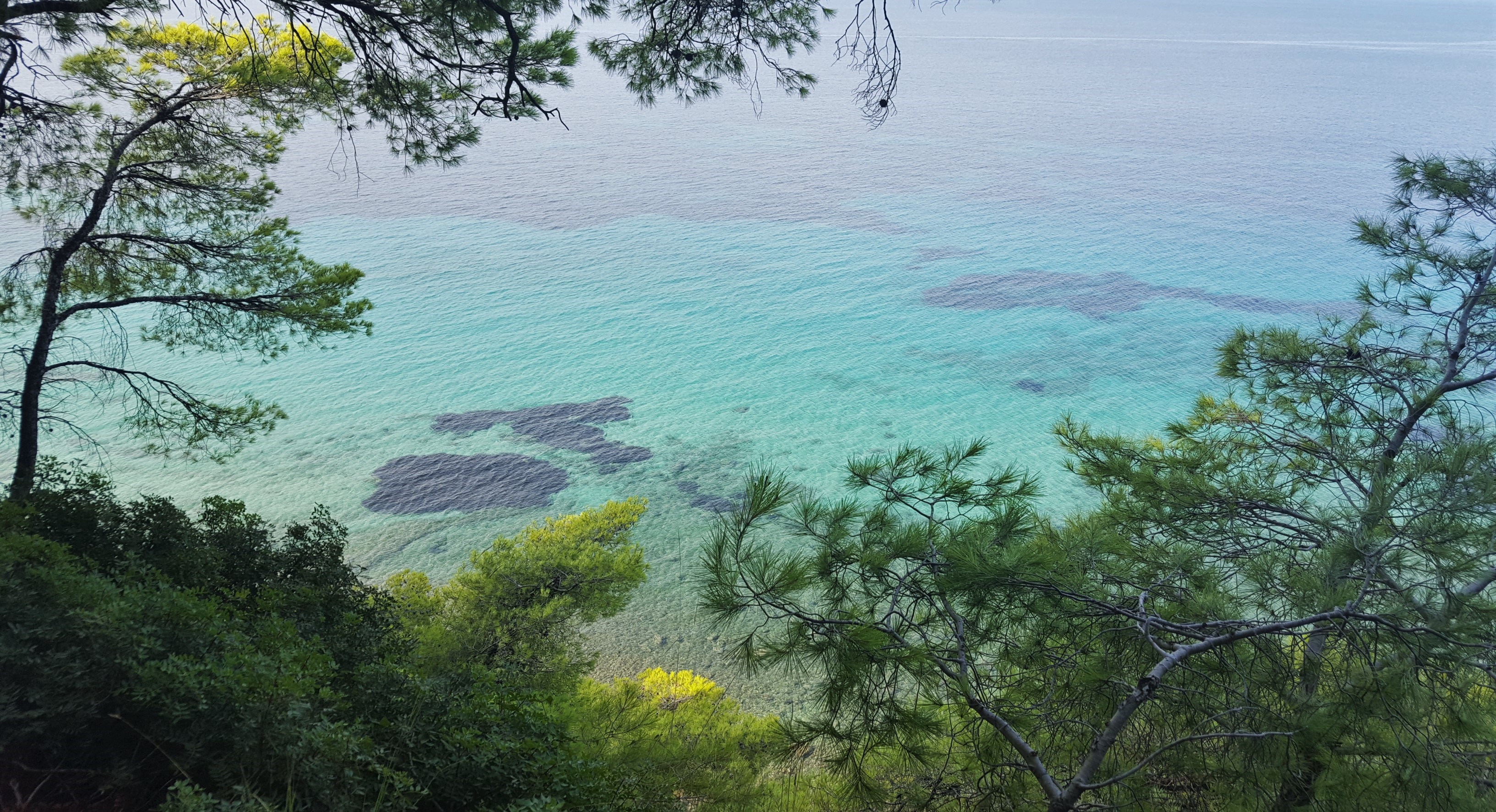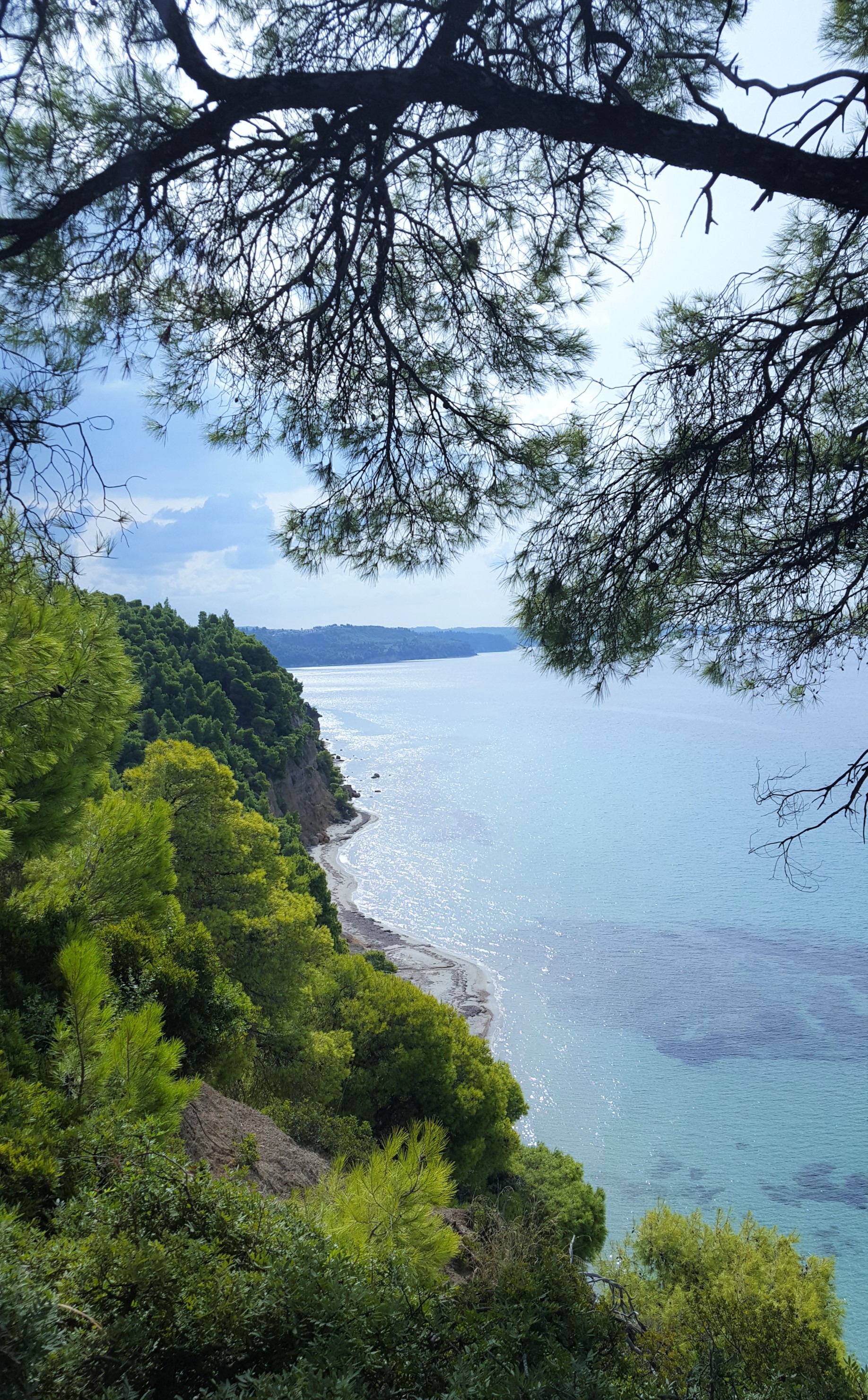 Those food and wine calories needing to be burnt off before they settled on our bellies, the lengthy hike seemed like the most effective solution. We set off in a small group headed by a knowledgeable guide, who brought us up to speed on the site and landscape, pointed out the flora, discussed the fauna and cracked a few jokes along the way. The biggest surprise was meeting a couple who live around the corner from us; proof that it really is a small world. Sani Resort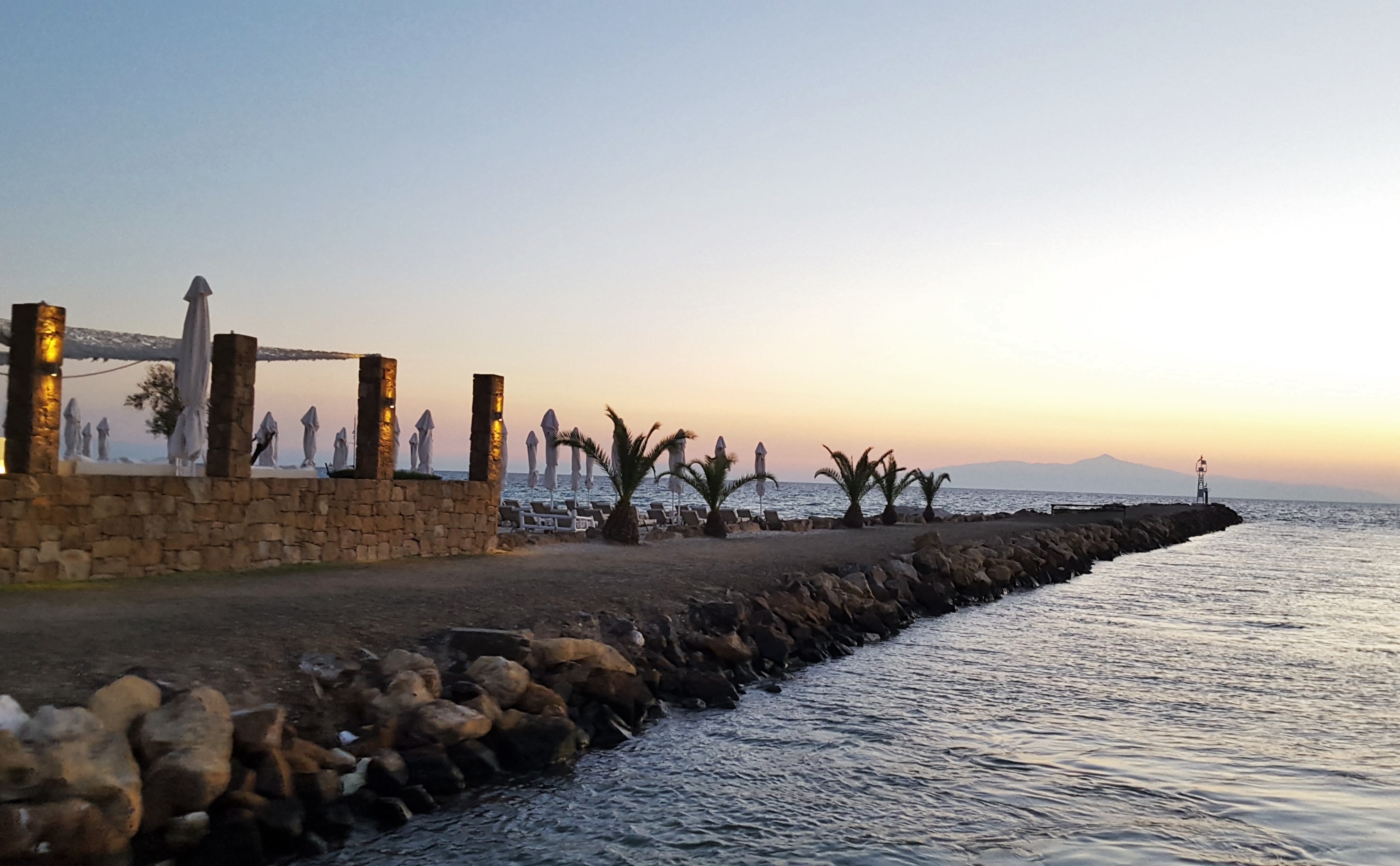 If hiking on holiday sounds like too much hard work, a thrice-weekly sunset cruise might be more your cup of tea. You can reserve your spot in advance at reception, then stroll over to the marina on the day, step on board and admire the breathtaking colours framing Mount Olympus in the distance while sipping on Champagne; arrive early to grab the best seats on the top deck.

EXCURSIONS
Since Greek wine remains a mystery to us, our first choice was a tour of the Ktima Gerovassilliou winery in Epanomi, south of Thessaloniki and an hour's drive from Sani. The owner, Mr Evangelos Gerovassiliou, earned his oenology stripes in Bordeaux before returning to his homeland to revive previously abandoned grape varieties such as Assyrtiko and Malagousia. He established his own estate in 1987, which produces award-winning Greek wine as well as international varieties like Sauvignon Blanc, Chardonnay and Viognier for the whites and Syrah, Merlot and Grenache Rouge for the reds.  Sani Resort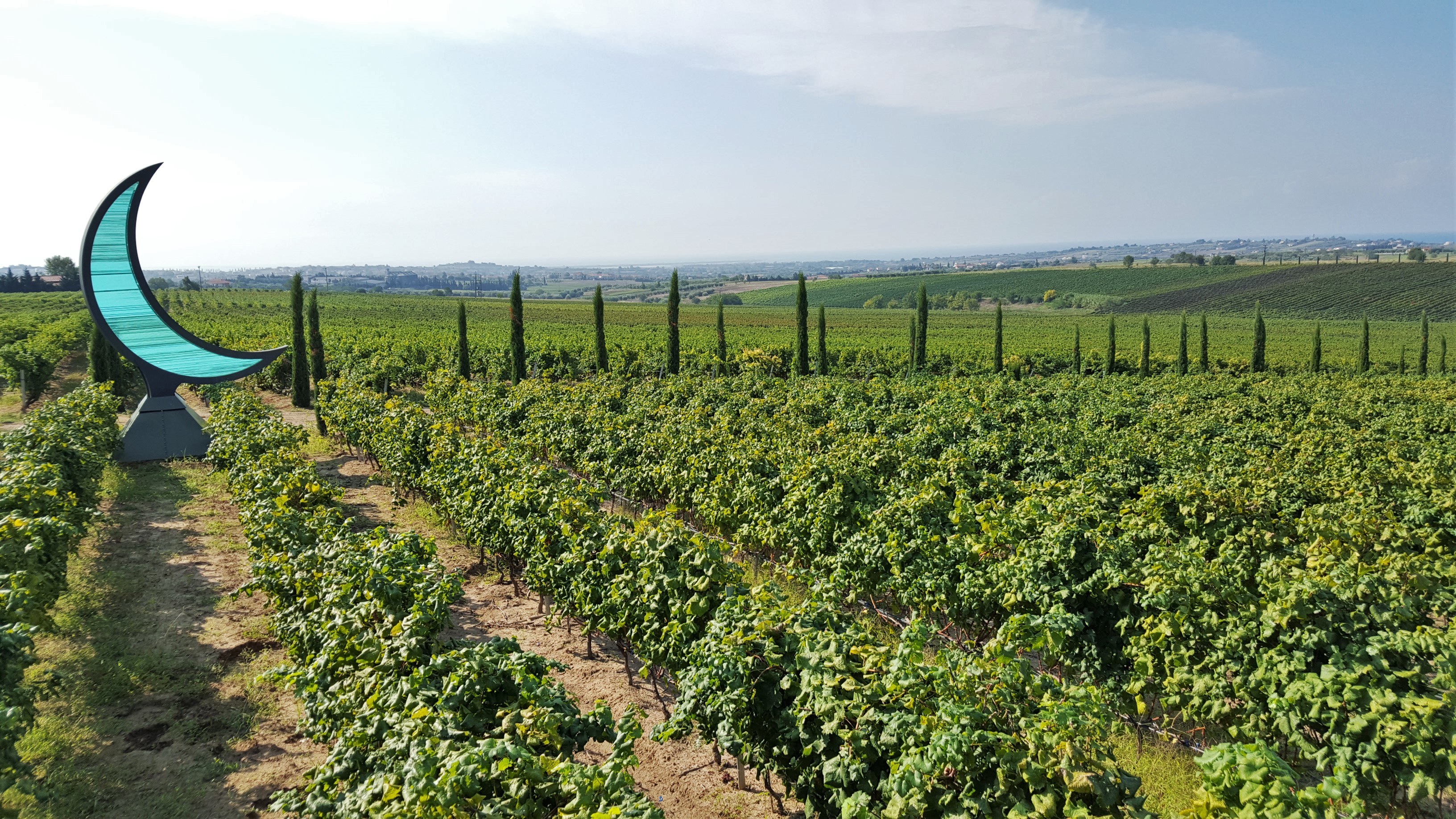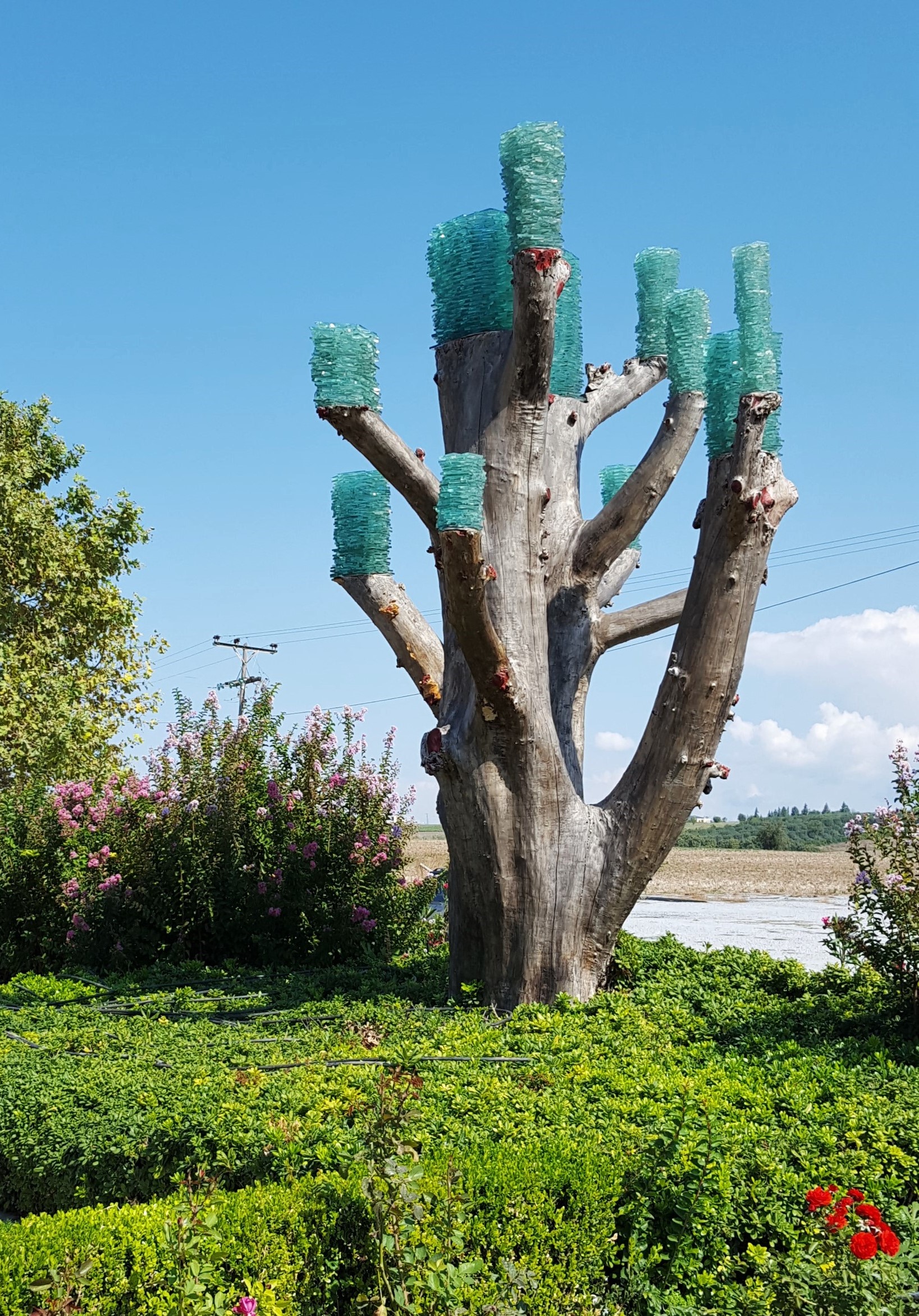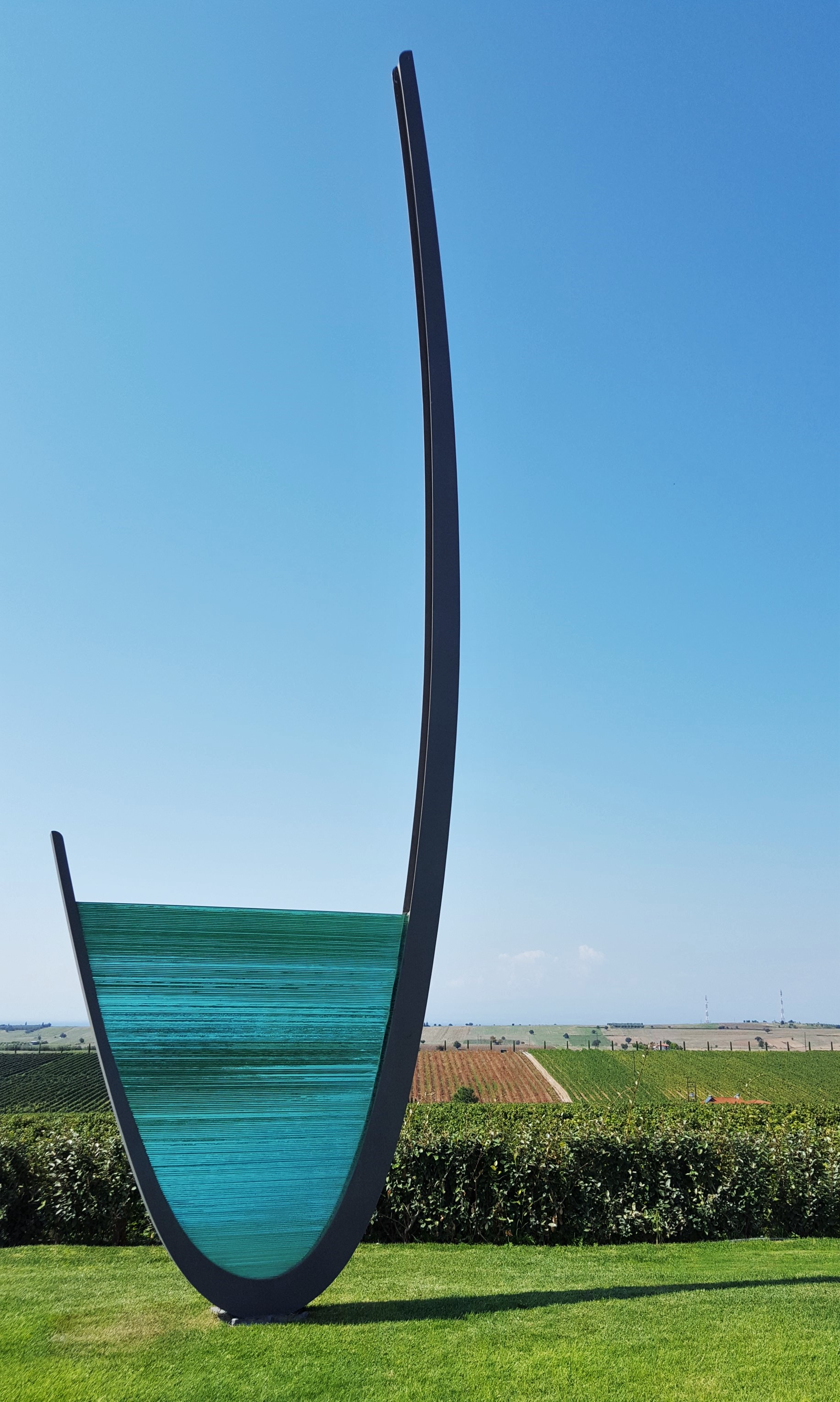 On the tour, we were shown around the winery by one of Mr Vassiliou's daughters (he has 2 daughters and 1 son, all of whom work on the estate), starting with the various sculptures designed by Greek artist Costas Varotsos, the creative mind behind the "Running Man" in Athens, made entirely of strategically placed dark green glass plates.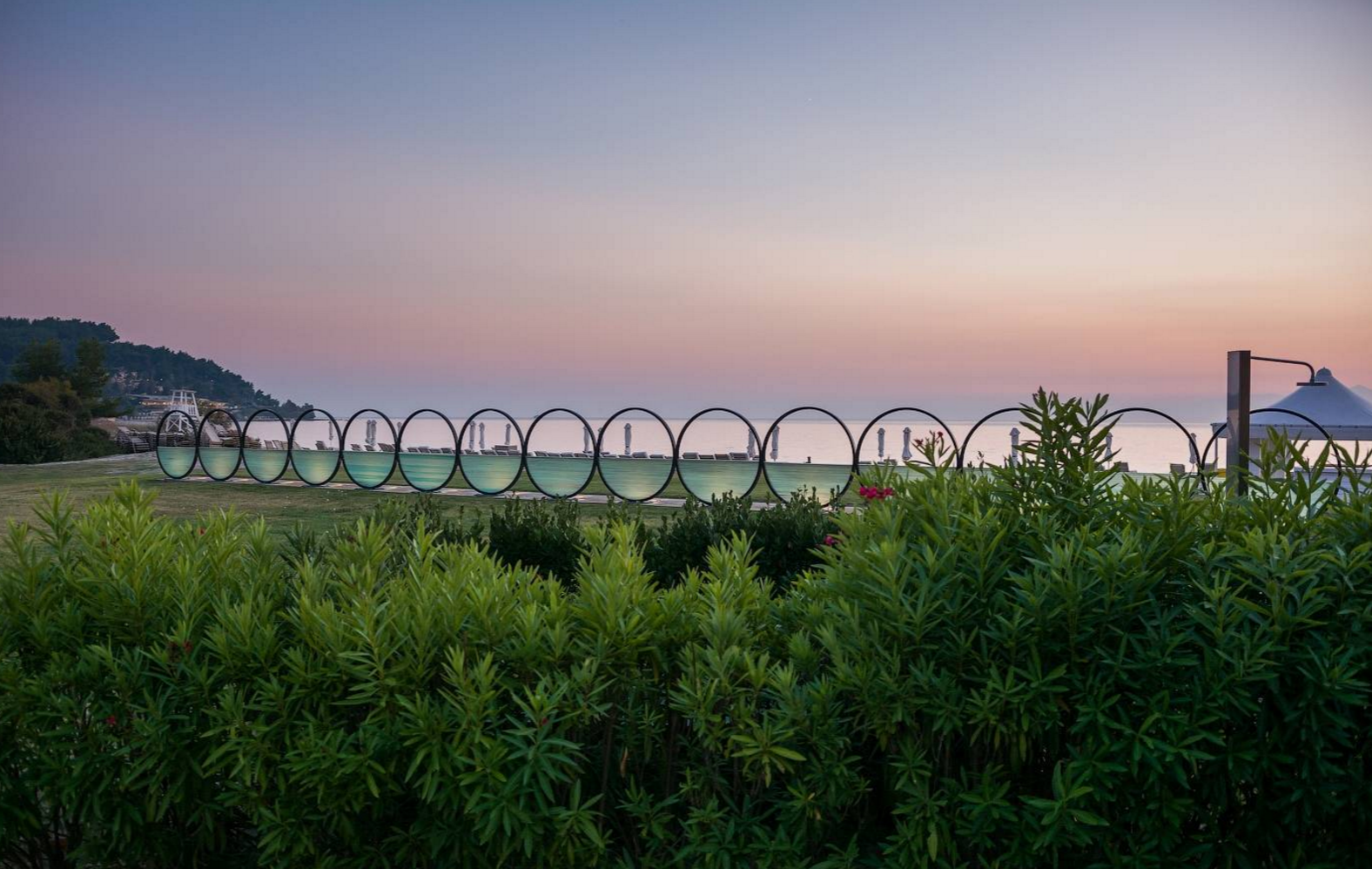 Incidentally, his artwork can also be spotted around the Sani Resort and marina. As he only works with metal and glass, his sculptures work beautifully in both locations, providing moments of reflection without overshadowing the landscape. Sani Resort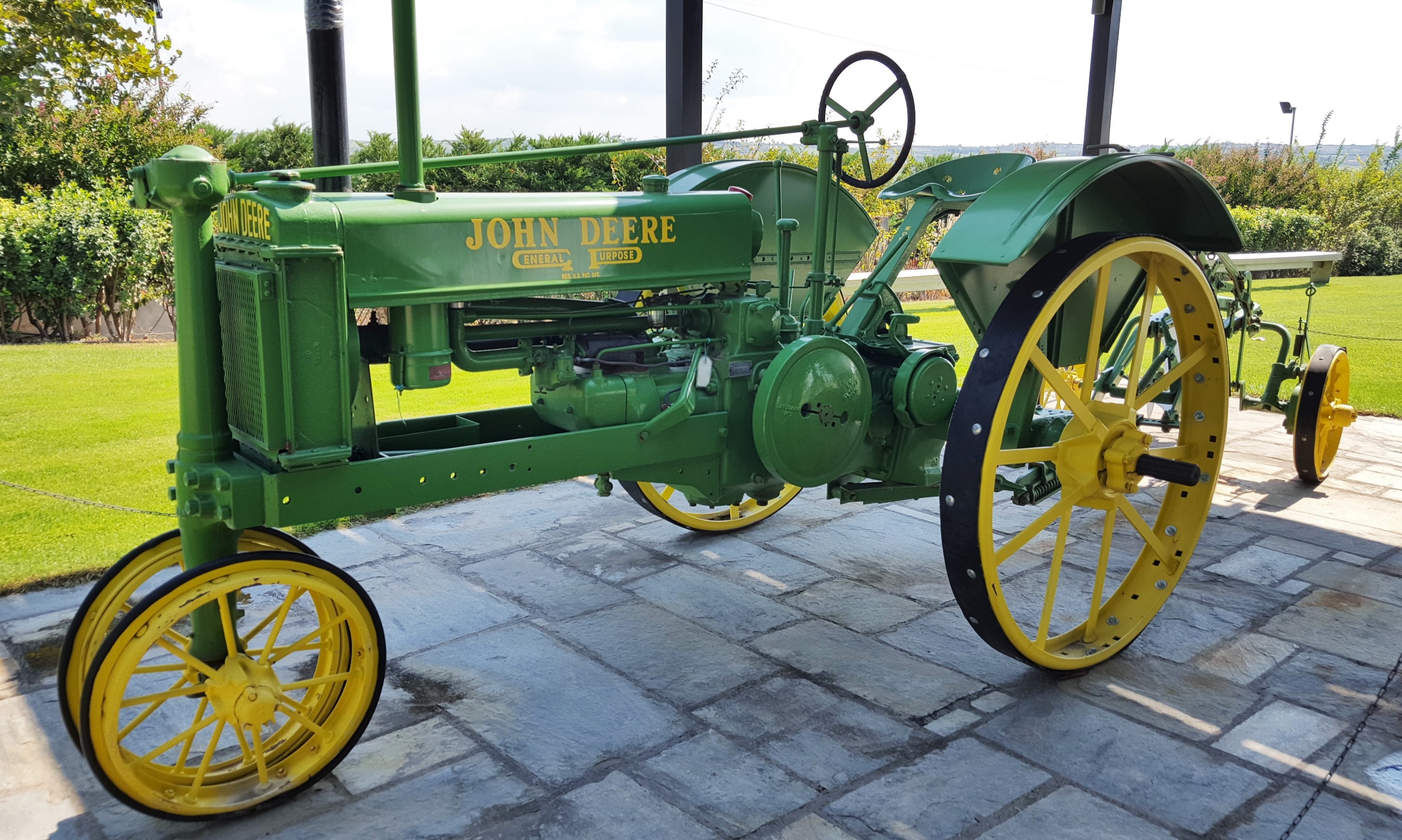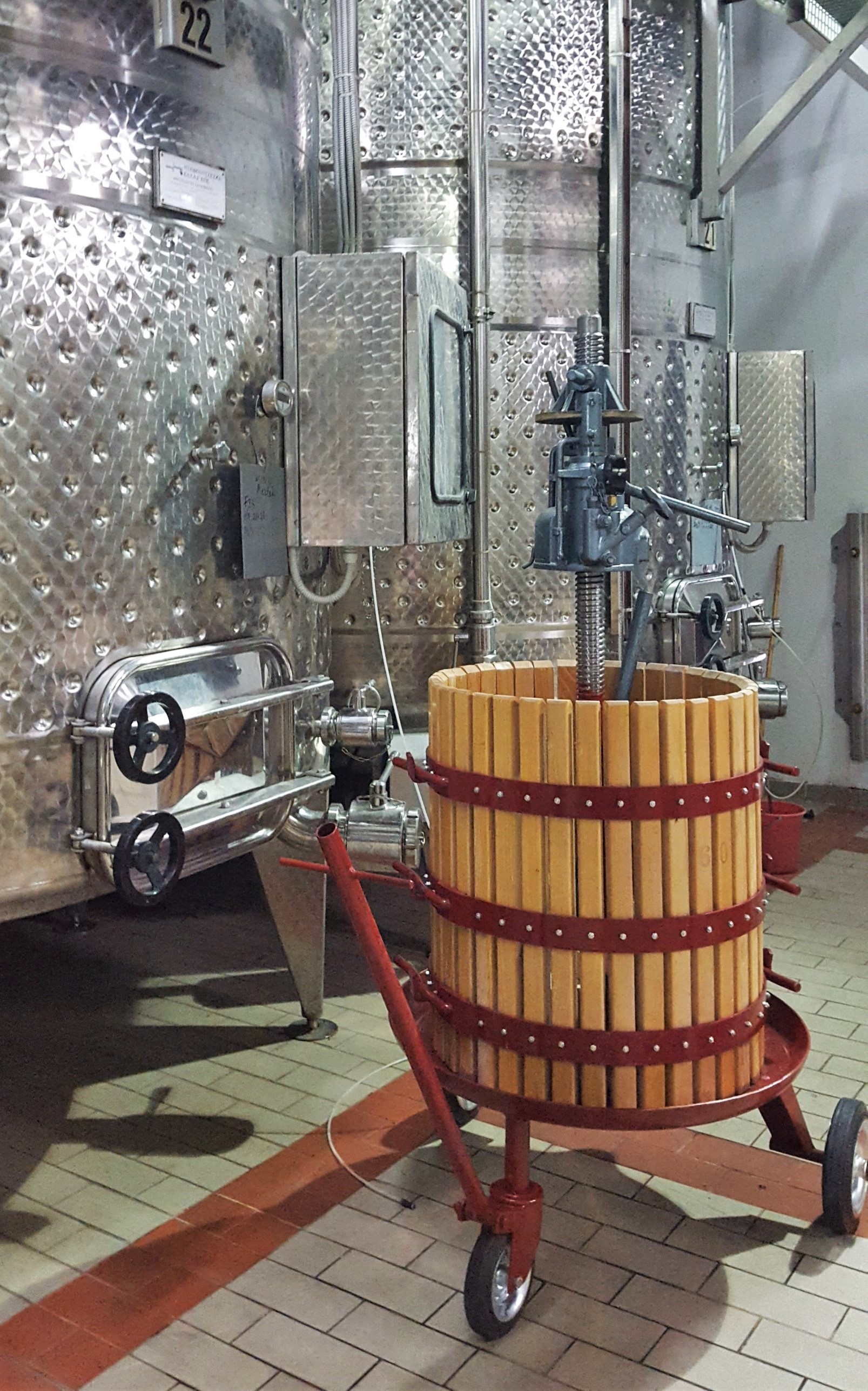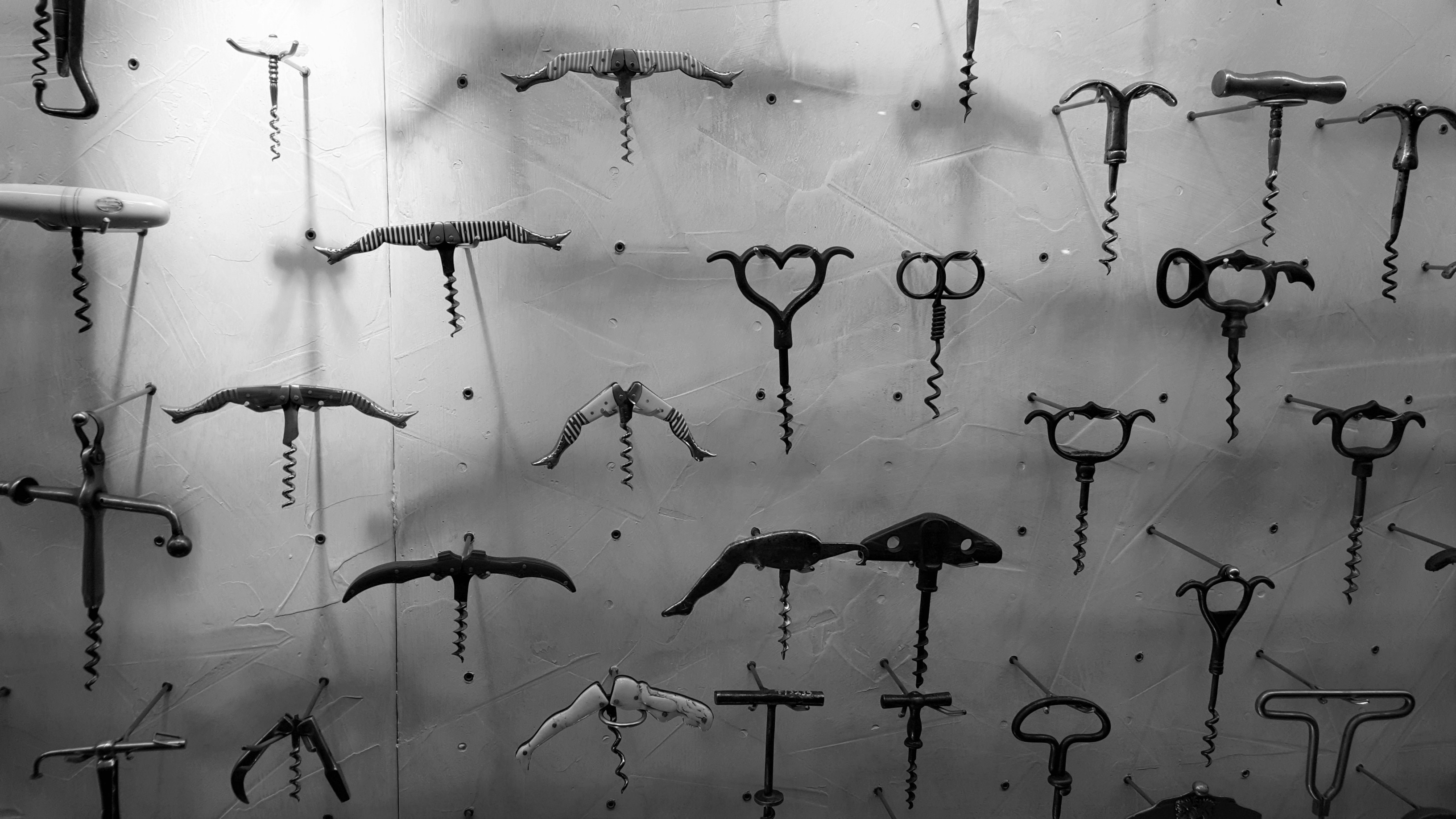 The large steel tanks and French oak barrels lined our journey to the wine museum, which has to be the best one I've ever visited. As if their collection of rare screw wine presses, old tools for repairing barrels, vineyard pruning and agricultural machinery wasn't impressive enough, they've also amassed over 200 vintage corkscrews of all shapes and sizes. It was a tough call, but my favourite ones were these stripy tights-clad legs! Sani Resort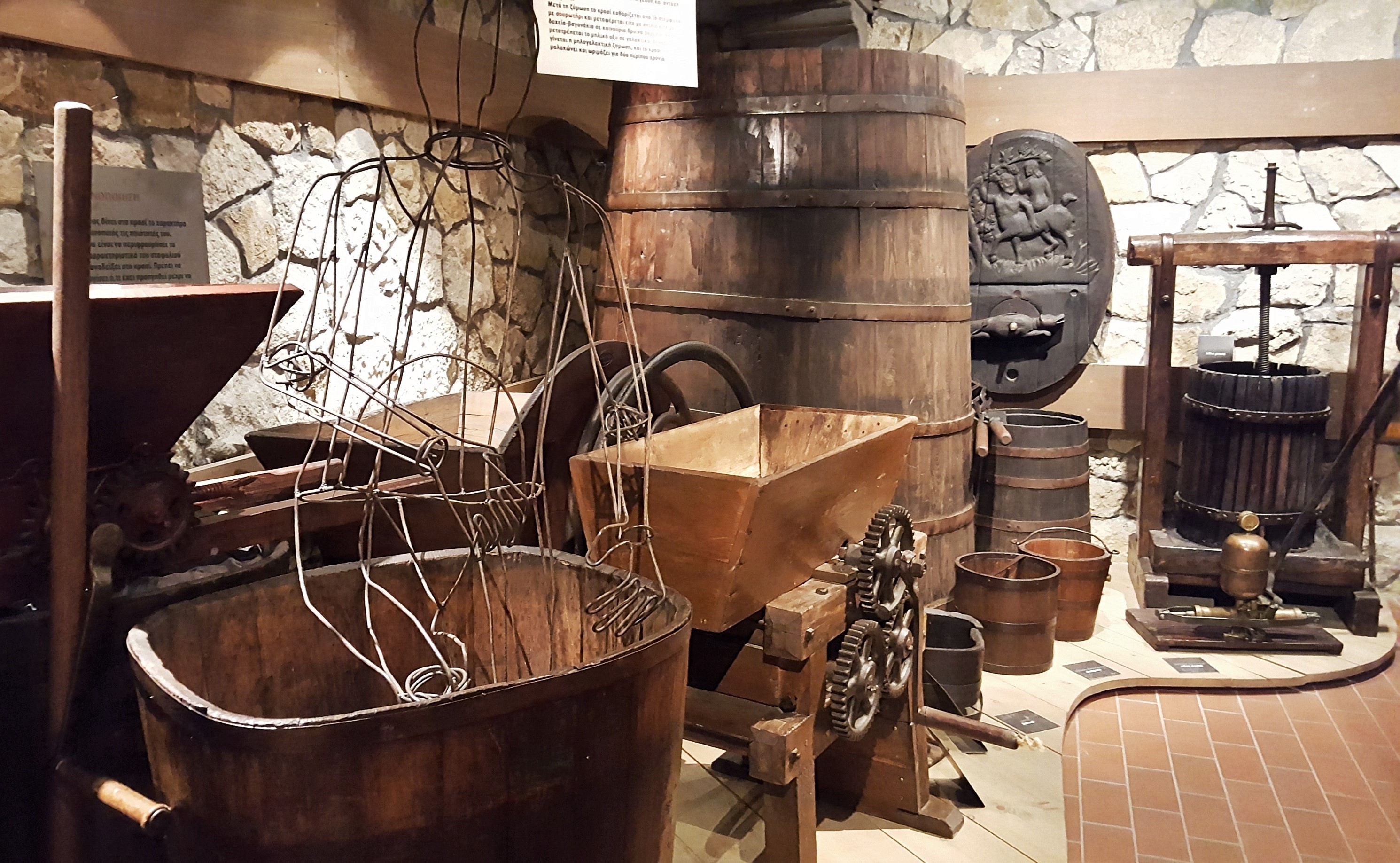 Another unique feature of the tour was the short videos near each piece of equipment demonstrating how they were put to use in their heyday. It wouldn't be a wine tour without a few tastings; a personal highlight, of course.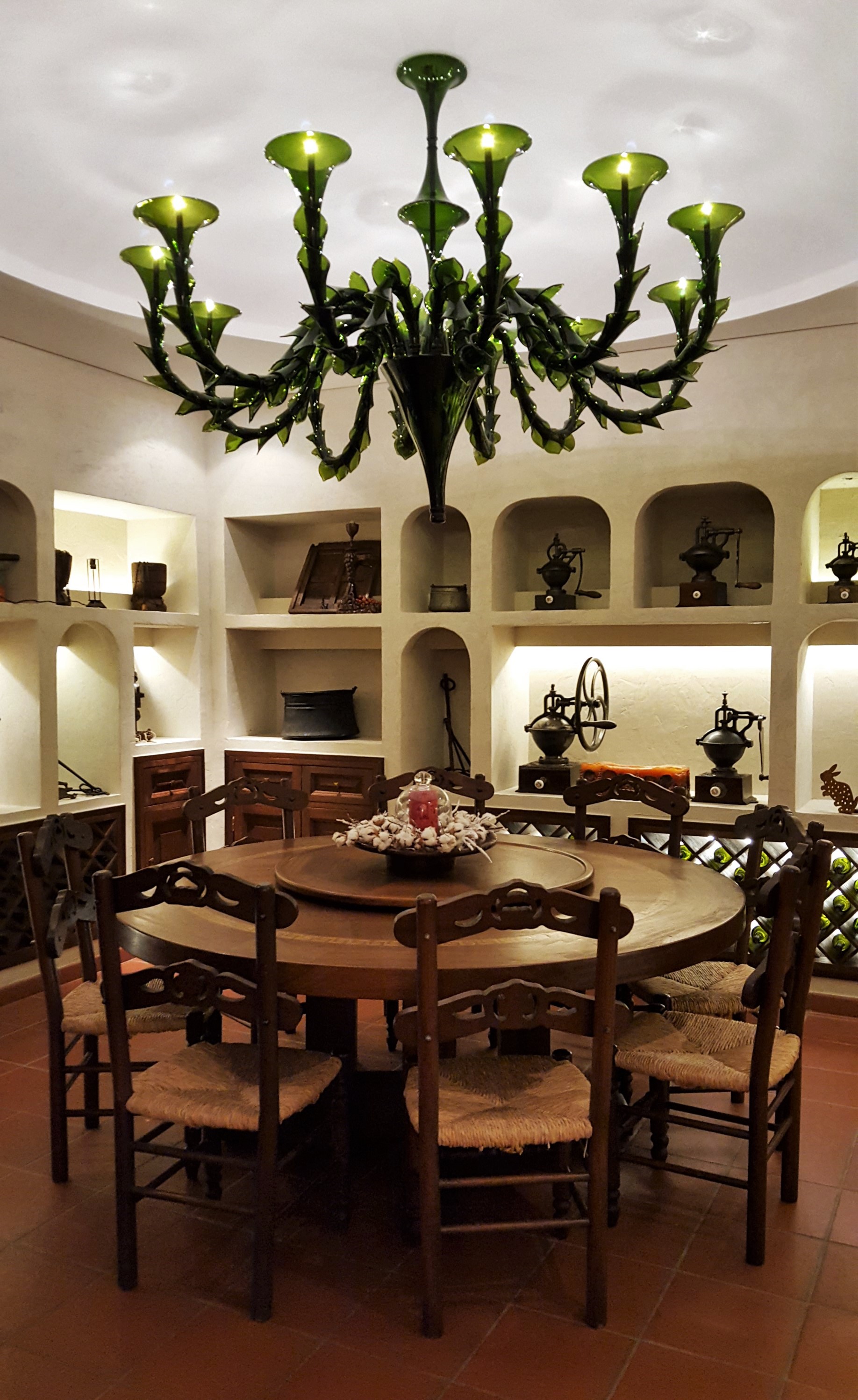 Between the one white and one red that we tried, CS and I much preferred the former for its fruity bouquet, fresh taste and clean finish. Although the latter was enjoyable, it was young and so was quite heavy on the tannins. I naturally veer towards red when choosing wine, but this tasting persuaded me to experiment and try something new every day.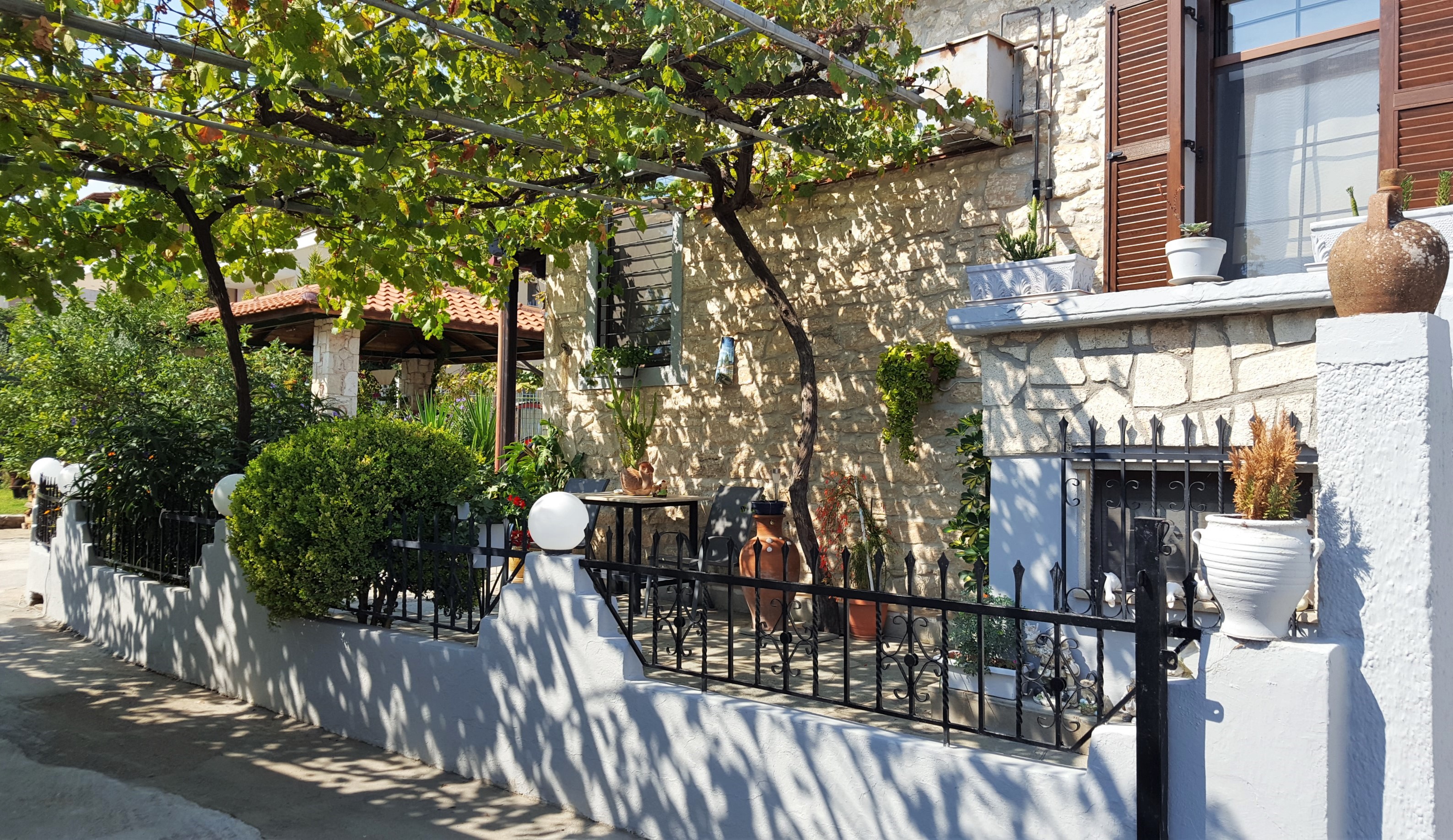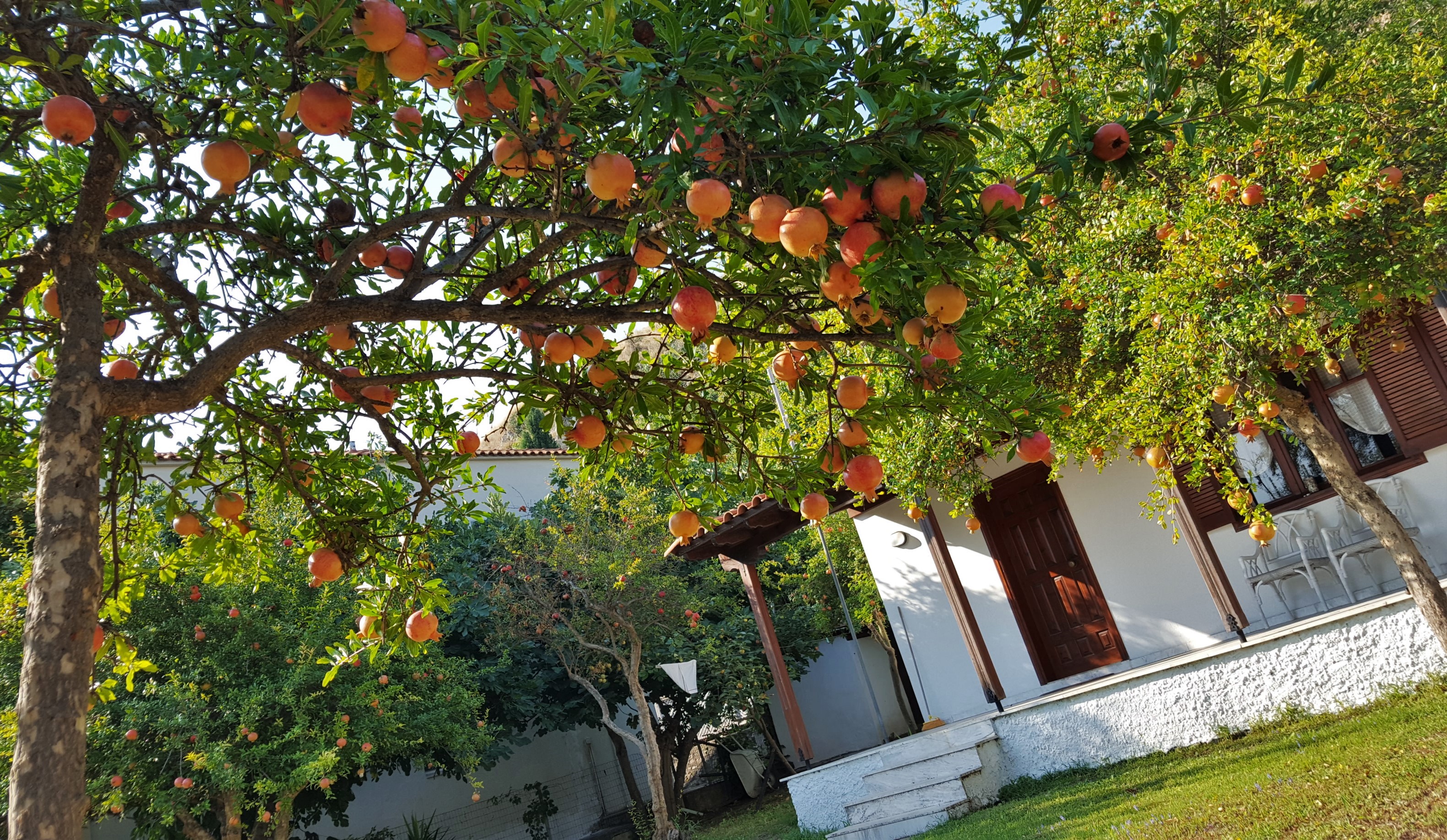 After exercising our tastebuds, we decided to flex our shopping muscles on a morning trip to nearby traditional village Afitos on the north-eastern coast of Kassandra.  There were no organised activities for this excursion, so CS and I made our way down to the beach, admiring the many colourful pomegranate trees and summer houses en route. Sani Resort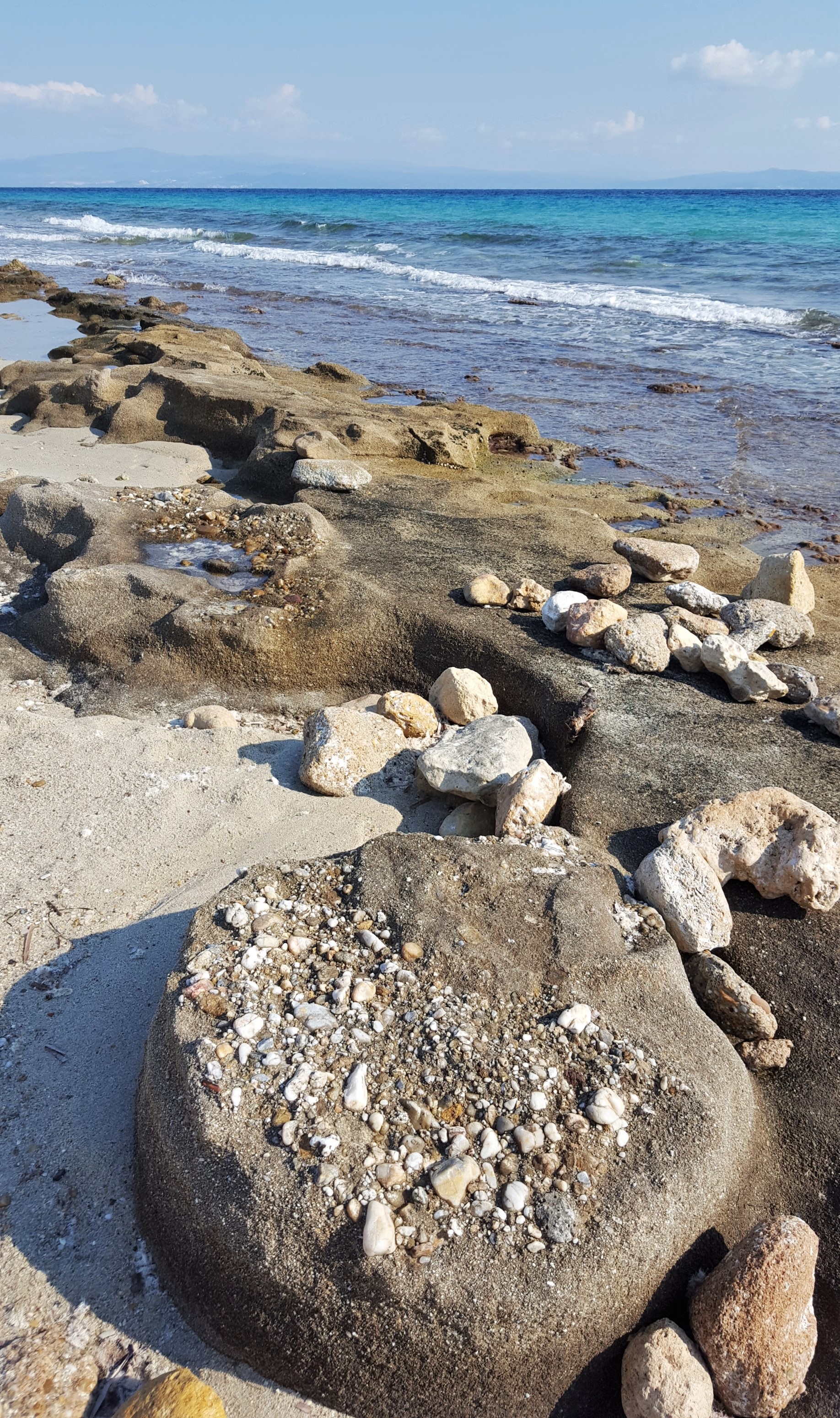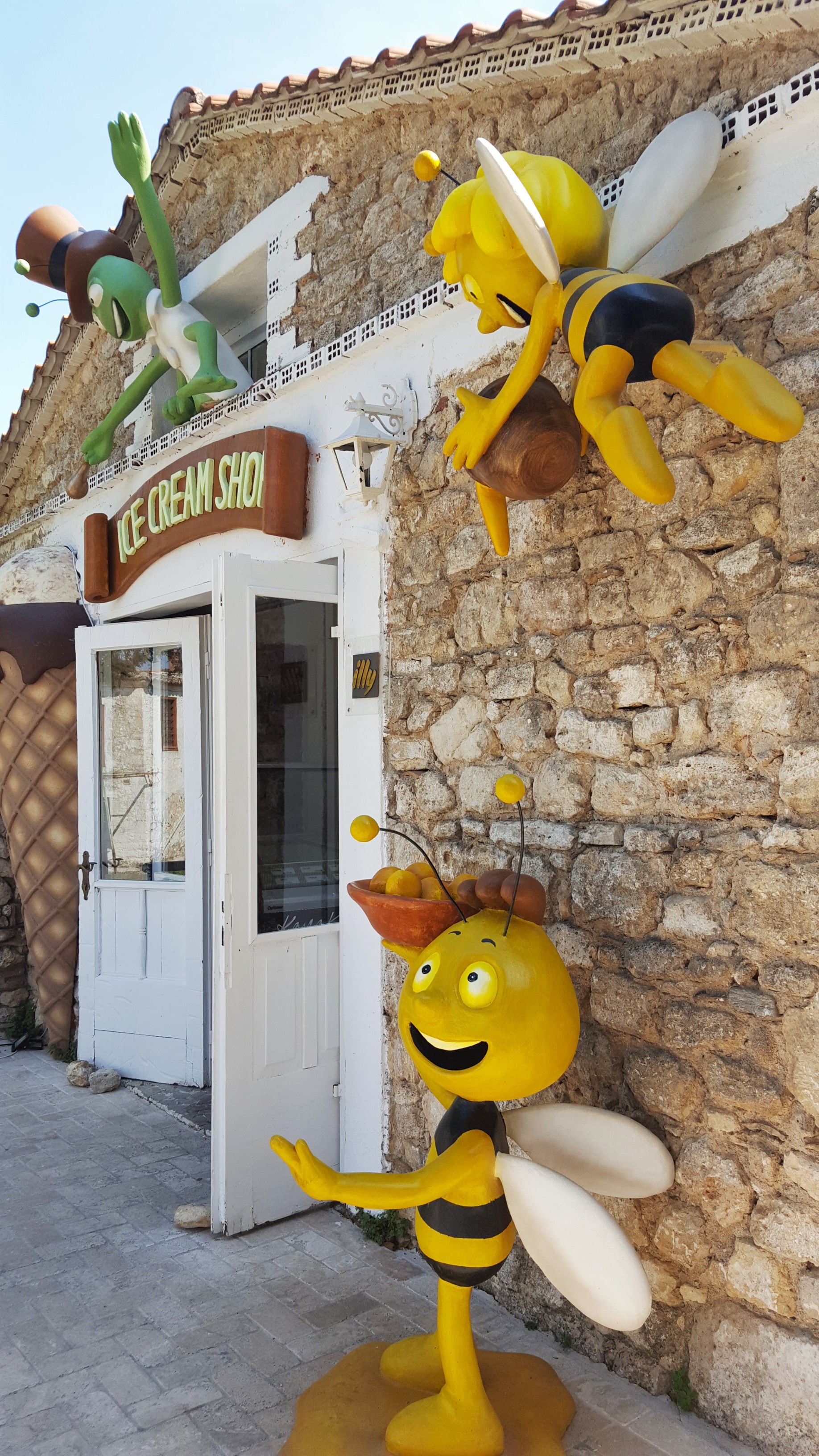 As the climb up to the main stretch of cafes and shops was pretty steep, we stopped off for coffee, did a spot of people-watching and took in the stunning sea views.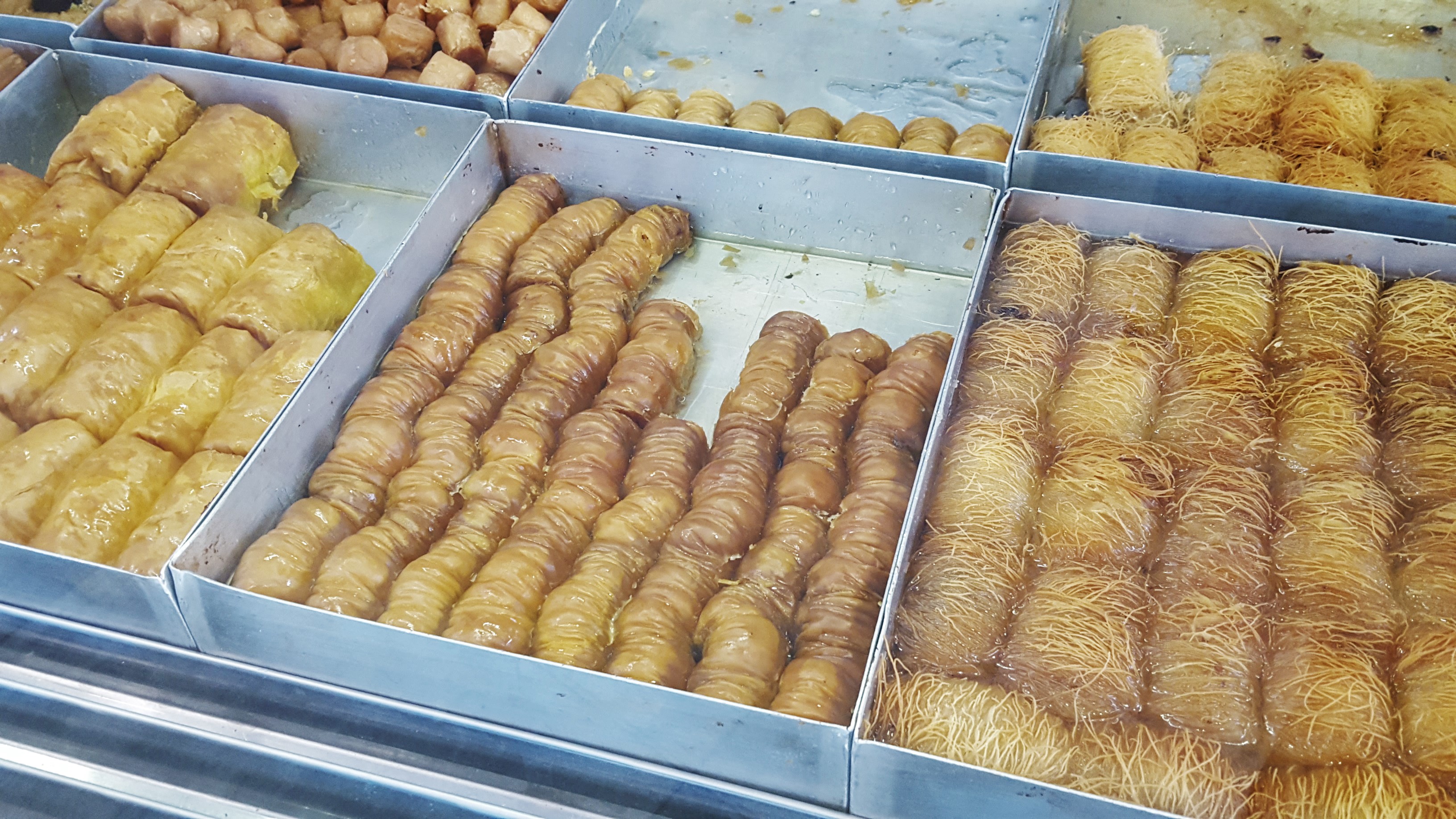 I was on the verge of buying some fruit-inspired plates when we caught a glimpse of a bakery selling fresh baklava. These small squares of flaky pastry layered with crushed pistachios and drenched in syrup were history in a matter of seconds. Who needs a proper lunch when you can feast on baklava?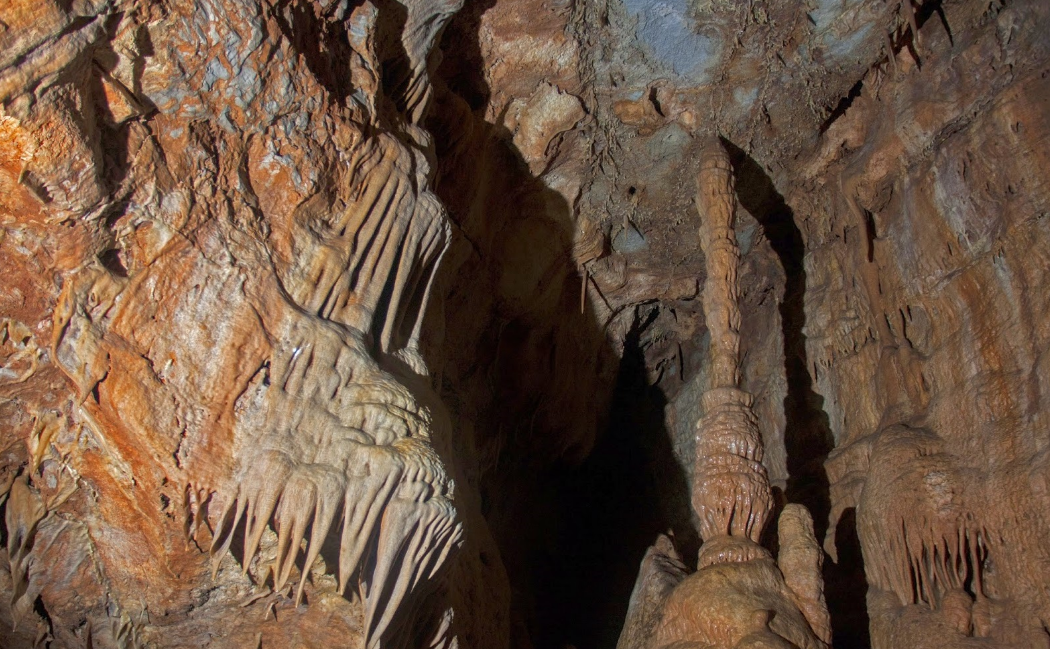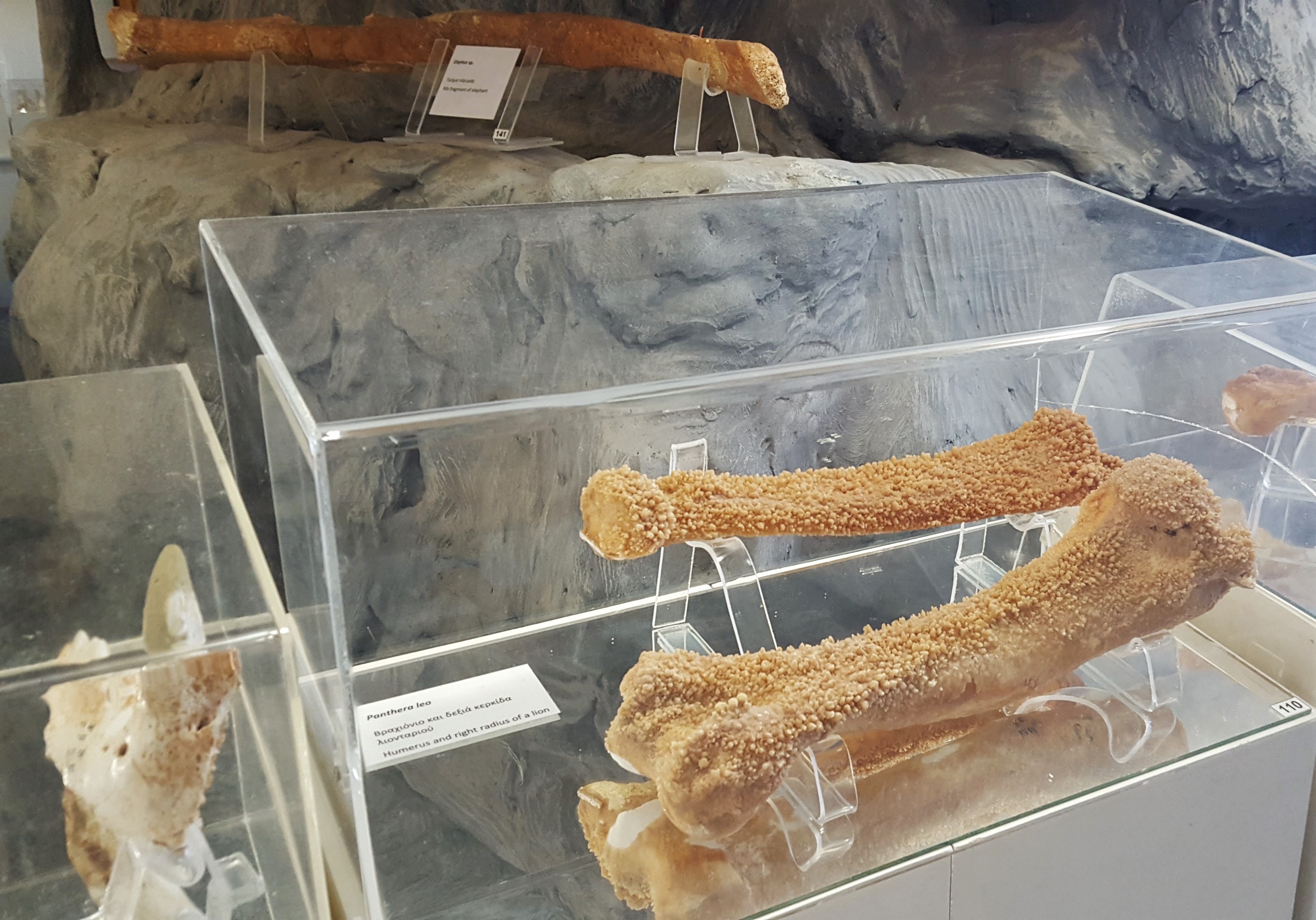 In the interests of balance, our final trip was to Petralona Cave close to Thessaloniki, which was accidentally discovered in 1959 by a local shepherd looking for water. A year later, a fossilised skull, believed to be 800,000 years old and therefore the oldest in Europe, was found on the site. It now lives in the Archaeological Museum of Thessaloniki, but a replica has pride of place in the Petralona Cave Museum alongside various fossils. Our tour led us through a small part of the cave, which is home to some memorable stalagmite and stalactite formations. Nature is a wonderful artist, and seeing such precisely carved "sculptures" left me temporarily speechless (CS particularly enjoyed this moment).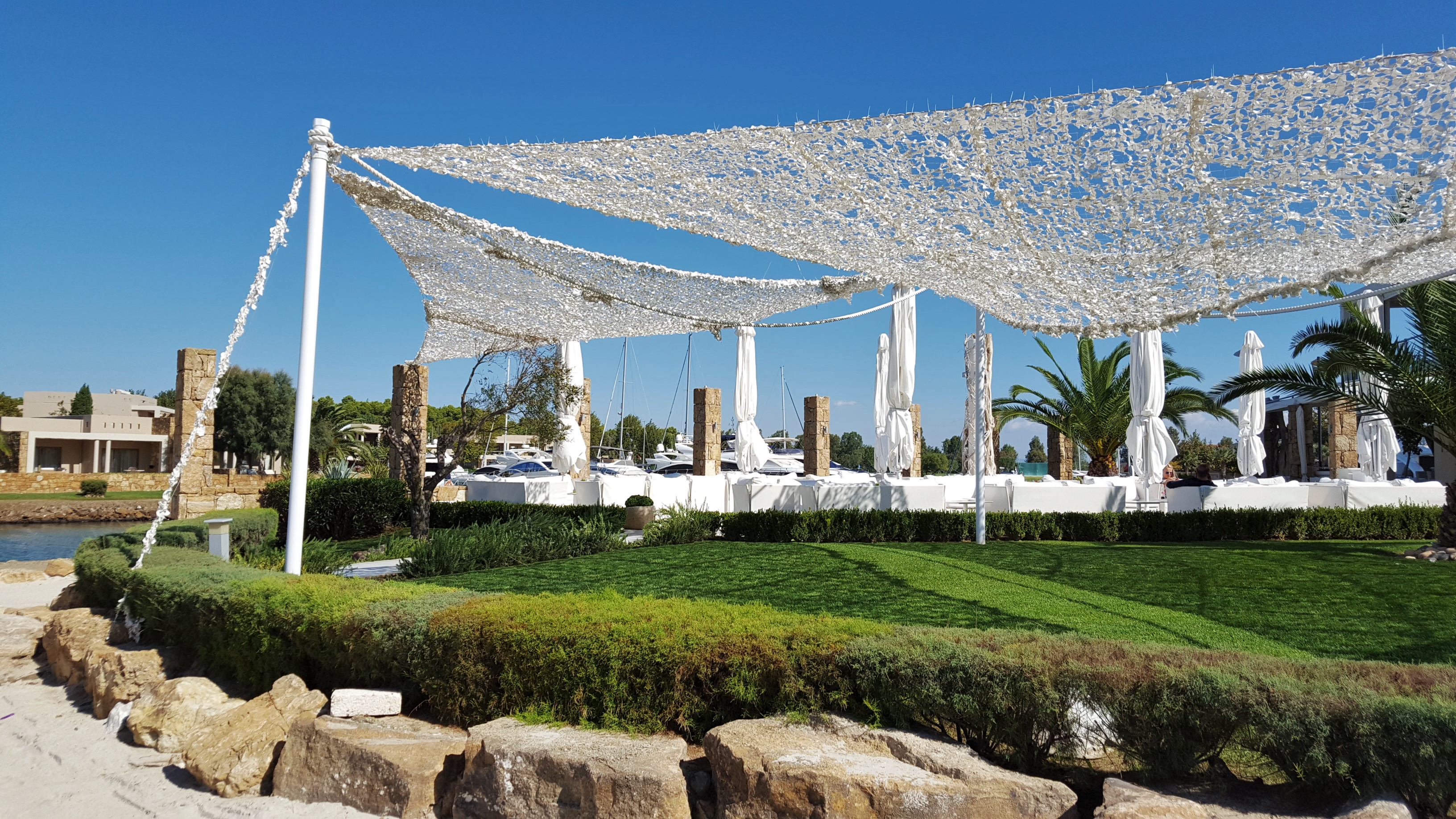 VERDICT
When a resort has been awarded as many accolades as Sani, including but not limited to Best Resort in Greece and Best Family Resort by Condé Nast Traveller, it shows that they know a thing or two about luxury and hospitality. Even though it's ideal for young families, we were given a warm welcome and didn't feel out of place. Meandering down memory lane was a pleasurable experience, which we combined with creating new ones by making the most of the on-site facilities and half-day excursions. Returning clients receive 10% discount on all food and drink in addition to the 20% autumn special offer on drinks during that period; a pleasant surprise. With the sandy beaches, Mediterranean meals and sumptuous accommodation, you have all the ingredients for a fantastic break. For our third visit, I'd like to experience Sani's newest accommodation, "grown-up getaway" Dunes,  which is due to open in June 2017.
Links: Sani Resort, Sani Review Part 1, Ktima Gerovassilliou, Afitos, Petralona Cave Sani Resort Sani Resort Sani Resort