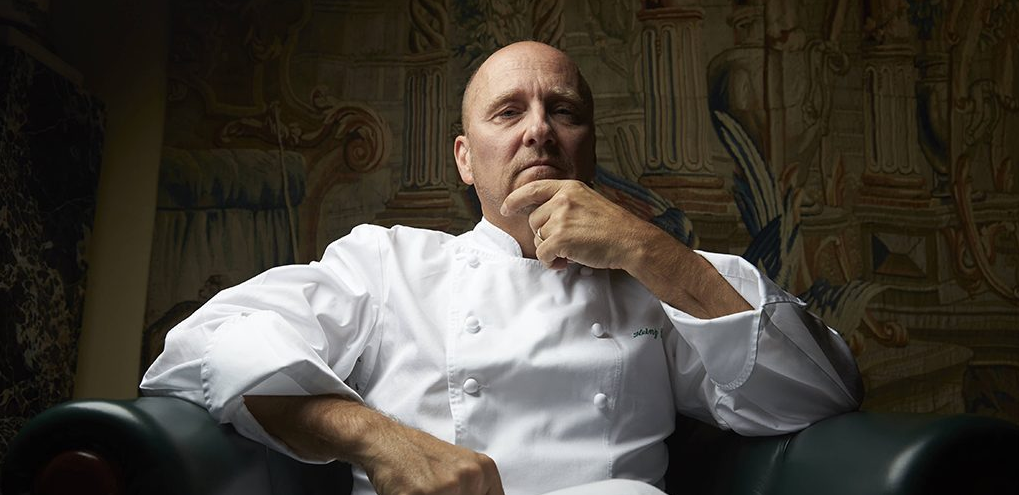 Born and trained in Germany, Chef Heinz Beck spent the first few years of his culinary career in his native country before working as Sous Chef at 2 Michelin-starred Tristan in Mallorca. Another Sous Chef role then beckoned at Residenz in Germany, following which he moved to Rome to head up the kitchen at La Pergola in 1994, to which he successfully brought 3 Michelin stars. In 2009, he opened his first restaurant in London, Apsleys; a Michelin star was awarded in the first six months. He returned to London venture in 2017 to run Ora, a pop-up. I was lucky to have been invited to the launch, where we feasted on a six-course menu showcasing his modern interpretation of Italian cuisine.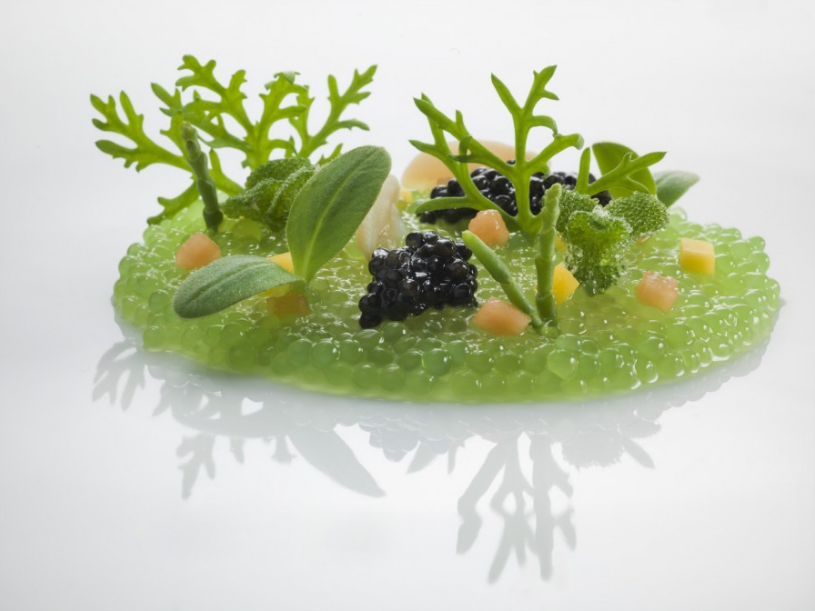 Why did you choose London for your six-week pop-up Ora last year, and what does the city evoke in you?
I like London. I ran another restaurant there for a long time [Apsleys at The Lanesborough Hotel] and have always loved the vibrant atmosphere and the energy of this cosmopolitan city, so when I was asked to manage "Ora by Heinz Beck" [at Brown's Hotel in Mayfair], I accepted the challenge. I was very happy with it.
In an interview with The Telegraph, you mentioned that chocolate, fish and vegetables are your favourite ingredients. Why is this the case, and have you created a dish with all of these elements?
Re: chocolate, because I'm very greedy and chocolate is my guilty pleasure. Fish and vegetables are basic ingredients of Mediterranean diet, which inspires my cuisine. I combined all these elements in a dish I created a few years ago: "Red shrimps in liquorice crust on almond cream with cocoa beans and puntarelle" (a typical Roman vegetable).
Discouraged from becoming a painter by your father, you chose to become a chef. If you were to collaborate with an artist today, who would be at the top of your list and why?
Antonio Tamburro. I like his style, and particularly his painting "Folla di ombrelli". Here the real protagonist is colour. The brush strokes are decisive, spontaneous and aggressive as the themes that Antonio treats are hard and rough: consumerism, marginalization, loneliness. He represents them through the subjects most dear to him, like the crowds and cities full of lights and posters.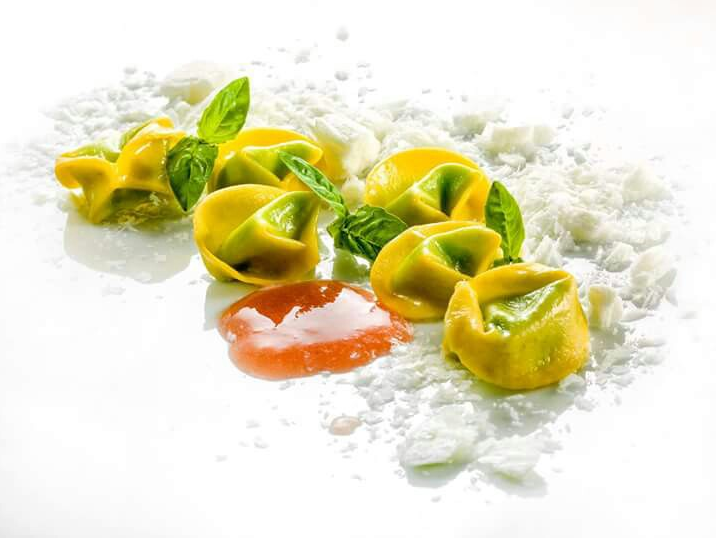 With over 15 years' experience in medical health research, you are passionate about food education, especially for children. What are your thoughts on modern eating habits and how do you try to overturn the worst ones?
I think it's important to get children used to a healthy and balanced diet from an early age. I'm not a doctor, but as a chef, my suggestion is to bring children to do the shopping and encourage them to familiarise themselves with the raw materials and to give importance to fruits and vegetables, ingredients that children often do not favour, but ones which are very important for their growth.
Some years ago, I took part in an important project related to childhood obesity which was promoted by the F.I.M.P [Italian Federation of Paediatricians]. I wrote a book entitled "Tips and Recipes for Young Gourmets" with several recipes suitable for children and easily replicable at home.
Building a strong, loyal brigade is a key part of a successful restaurant. Which qualities do you look for when recruiting staff? Do you ask any specific questions to quickly determine their personalities and work ethic?
I look for loyalty, precision, humility, passion, professionalism and enthusiasm.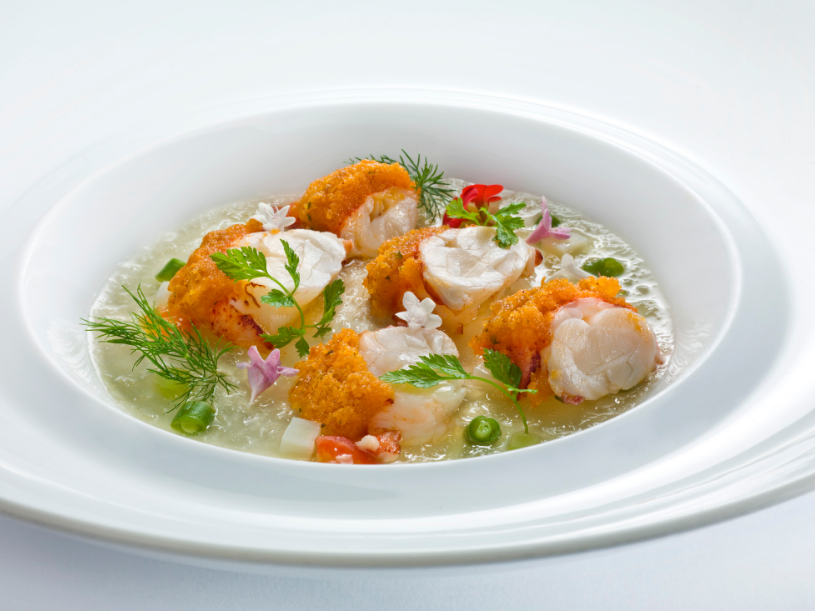 Have you ever attempted to marry German and Italian cuisine, and if so, what was the outcome?
Never. When I create a dish, I focus on my emotions, not the source of inspiration.
What is the most interesting piece of art that you have seen and what makes it so unique and memorable?
Recently I was really impressed by the Guggenheim Museum in Bilbao. I admired the exhibitions and installations, of course, but also the building itself as I think it's a stunning example of contemporary architecture.
What's your most valuable possession, how did you acquire it and why does it mean so much to you?
Rather than a material possession, it's a testament: in 2010, I was awarded 'Knight of the Order of Merit' from the Federal Republic of Germany, which was presented by Minister Friedrich Däuble [Permanent Representative of Germany to the United Nations in Vienna]. It means a lot to me as this decoration, as stated in the official presentation, "is intended to mean an award of all those whose work contributes to the peaceful rise of the Federal Republic of Germany". I'm very proud of this award.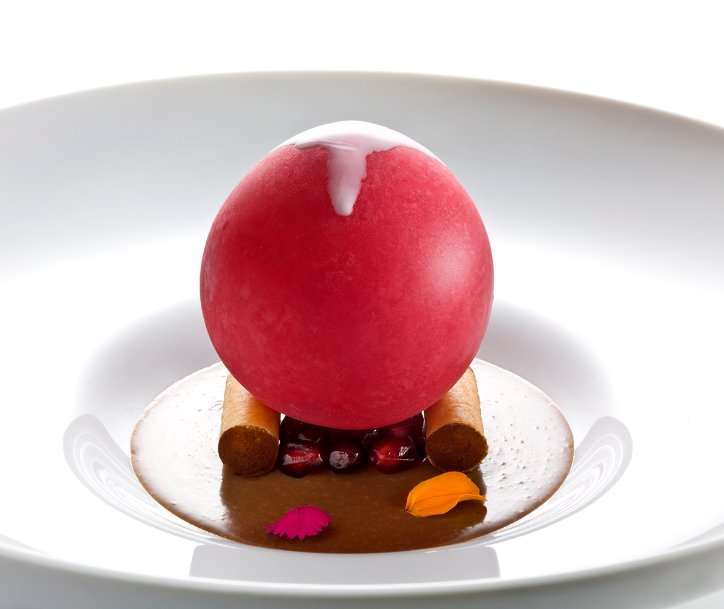 How does operating a restaurant in Rome differ to other locations such as London, Dubai, Tokyo and the Algarve?
Each restaurant is a new adventure and every time you start from the beginning. I'm very lucky because I run restaurants located in beautiful places and am surrounded by professional and competent collaborators. Depending on the country, I focus on my guests' expectations and tastes, paying attention to local ingredients and their seasonality. My aim is to offer my guests a sensational dining experience in harmony with local traditions and habits.
If you could make one rule that everyone had to follow, which rule would it be?
Whatever the problem, be part of the solution.
What is the most interesting thing about you that we would not learn from your CV and interviews alone?
I'm allergic to oysters.
Which films, books, songs or plays would you erase from your mind so that you could experience them for the first time again and why?
Pink Floyd's 'Another Brick in the Wall', to face any new challenge with the same energy and enthusiasm. Also, Queen's 'Don't Stop Me Now', to make a wish for my collaborators and I.
What's your least favourite thing about humanity?
War.
What lie do you repeatedly tell yourself?
I tell myself that I haven't put on weight in the last few years!
If you enjoyed reading this Heinz Beck interview, you can check out more exclusive Spotlight on Chefs interviews here.
Links: Chef Heinz Beck, La Pergola, The Telegraph interview,
PIN FOR LATER