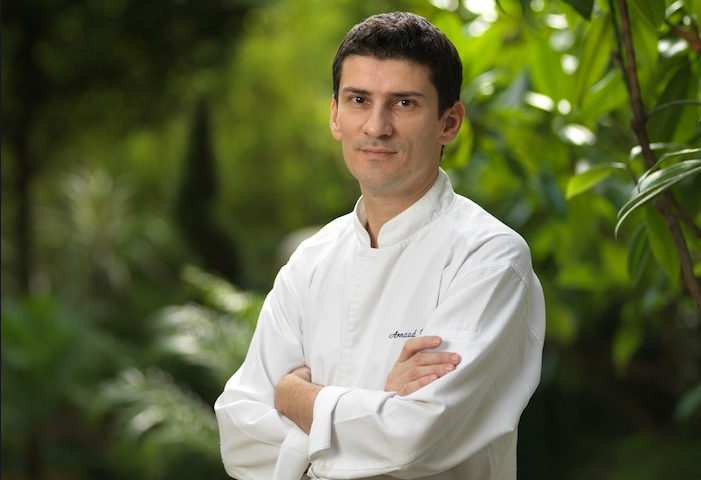 Chef Arnaud Bignon started his sterling career in Le Mans aged just 15. He later moved to Paris, where he briefly joined Alain Ducasse's team before spending seven years as sous chef to Éric Fréchon at Hôtel Le Bristol. Relocating to Athens to head up the kitchen at Spondi greatly influenced his culinary style, with olive oil replacing butter and cream and shellfish becoming more of a staple. It was during this stint that he won international recognition by being one of the youngest chefs to earn two Michelin stars aged 32. Since 2012, Chef Bignon has held the head chef role at The Greenhouse in London's Mayfair.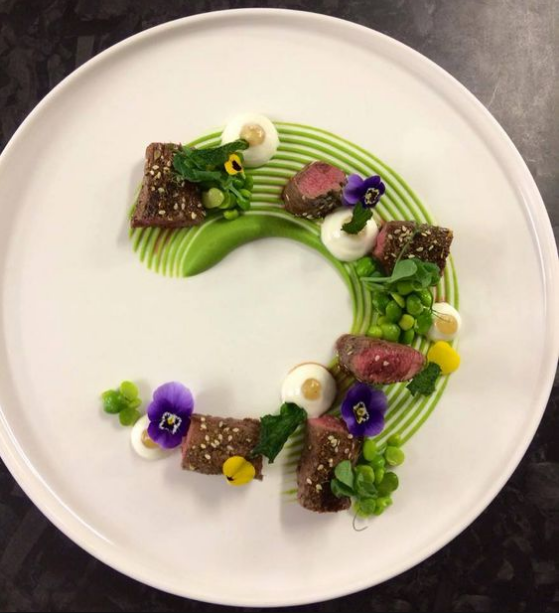 You are particularly passionate about cooking shellfish. Why does it appeal to you so much?
I love cooking shellfish because they have a very delicate taste and there are endless possibilities in terms of creativity. In the UK, we are very lucky to have some amazing shellfish, so you can play around with them all easily. For me, the langoustine is the queen of them all: it's so tasty and delicate.
Which restaurants are blazing their own trail right now, either in London or abroad, and how?
Umu is by far my favourite because they take care to ensure that the seafood quality is at its best.
Restaurant A Wong is a very busy place since he [head chef Andrew Wong] won a Michelin star, and the food is amazing.
I also had a memorable dinner at Geranium in Copenhagen last year.
Your grandparents inspired your love of food. When you cooked with them as a child, which dishes did you enjoy making the most and why?
Thanks to my grandfather, I discovered a love for gardening and animals. We spent a lot of time together in the garden talking about the various vegetables and fruits, how they grew and why. I found it so fascinating when I was around 10 years old. My grandmother was the cook and she would always make food for 10 to 15 people every weekend: slow-cooked dishes with chicken or rabbit from the farm.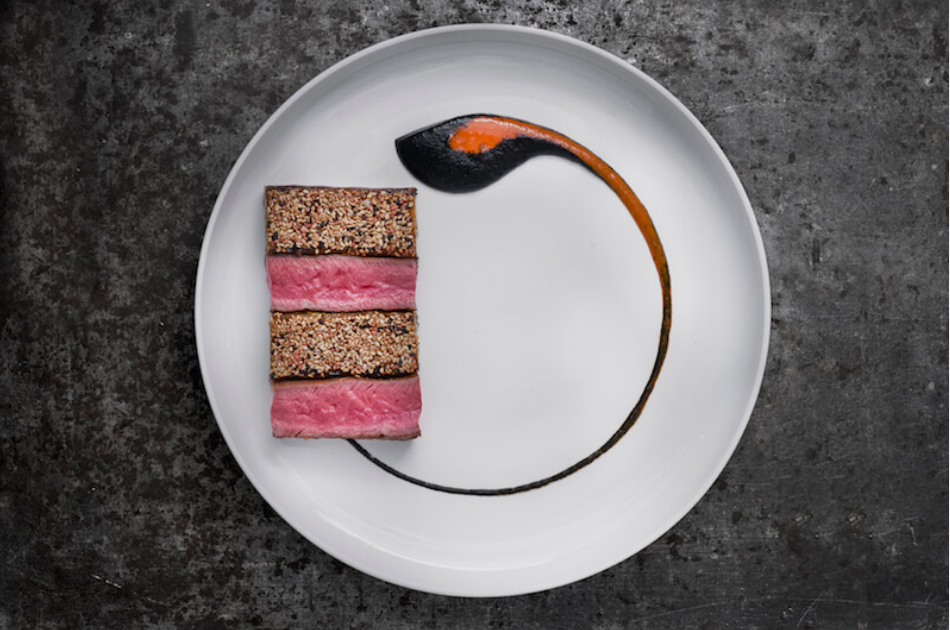 What is the best advice that one of your mentors gave you?
To be better today than yesterday.
In an interview with Haut de Gamme, you said that coriander is your favourite flavour. What is the quirkiest dish you have made using this herb?
I think that coriander should be sliced and eaten just like that. I prefer it with a thin slice of fish, some olive oil, sea salt flakes and that's it.
Have you ever tried a dish in another restaurant or at an event that you wish you had created, either in London or elsewhere, and if so, what made it memorable?
The macaroni with foie gras, artichoke and truffle by Chef Éric Fréchon at Hôtel Le Bristol in Paris. I have tasted it a thousand times, but I'm sure I could eat it another thousand times. It's so memorable that you can never get bored of eating it.
Sustainability is becoming increasingly important. How do you minimise food waste and the environmental impact at The Greenhouse?
Every day, we only order what we need for the day to avoid waste and make use of everything. We do not serve tuna anymore because the fishing methods are unsustainable. We are a member of Relais & Châteaux and have signed their sustainability charter.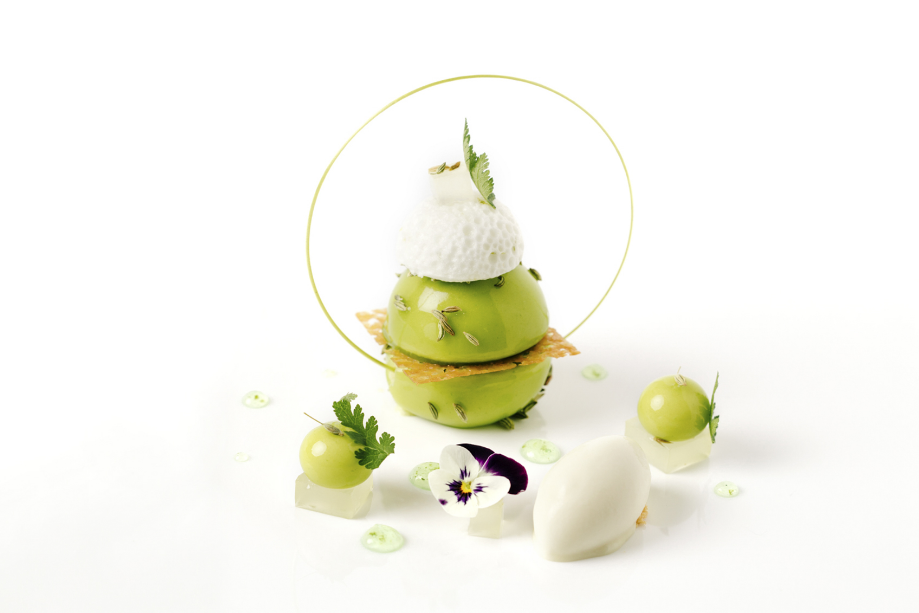 What makes your blood boil about the food industry right now?
Chefs who disrespect their staff by neglecting meal and break times. We can no longer work this way in the 21st century; everyone has to change if we want to retain staff for the next 20 years.
If you were invited to speak about a topic totally unrelated to food, what would it be and what about it appeals to you?
I think I would talk about cigars. I really love smoking them and am very interested in how they are made by the highly skilled and dexterous 'Torcedors' [specially trained cigar rollers].
 What was the last personal gift you gave to someone? Was it for a special occasion or just because?
A bottle of Monkey47 Gin to my sous chef.
What is the most interesting thing about you that we would not learn from your CV and interviews alone?
I'm a hard worker and very close to my team, treating those who work for me and with me like human beings.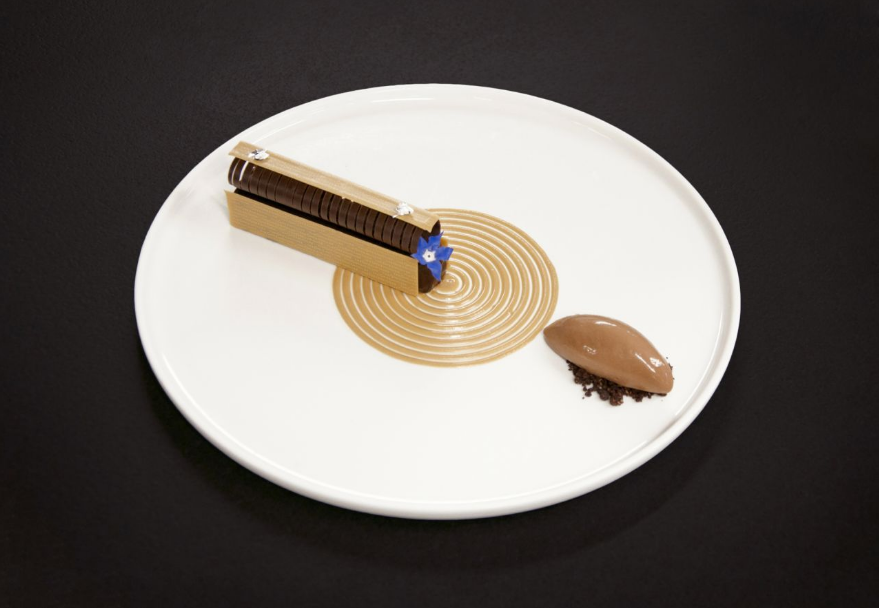 If you could make a 20-second phone call to yourself at any point in your life (past, present or future), when would you call and what would you say?
It would be in the present to say, "Never regret your decisions: accept them. The most important thing is to be happy." 
What is the most interesting piece of art that you have seen and what makes it so unique and memorable?
'La Joconde' [Mona Lisa] by Leonardo da Vinci. It's the most viewed portrait in the world and the emotions you feel when you see it are unique. 
Does jealousy have value in driving humans to improve themselves or is it a purely negative emotion?
I really think that jealousy is a negative emotion. You are what you are and you can't be like another person because everyone is different. Each person has something interesting about them.
What is your least favourite thing about humanity?
War. 
If you enjoyed reading this Arnaud Bignon interview, you can check out more exclusive Spotlight on Chefs interviews here.
Links: The Greenhouse, Haut de Gamme interview
PIN FOR LATER