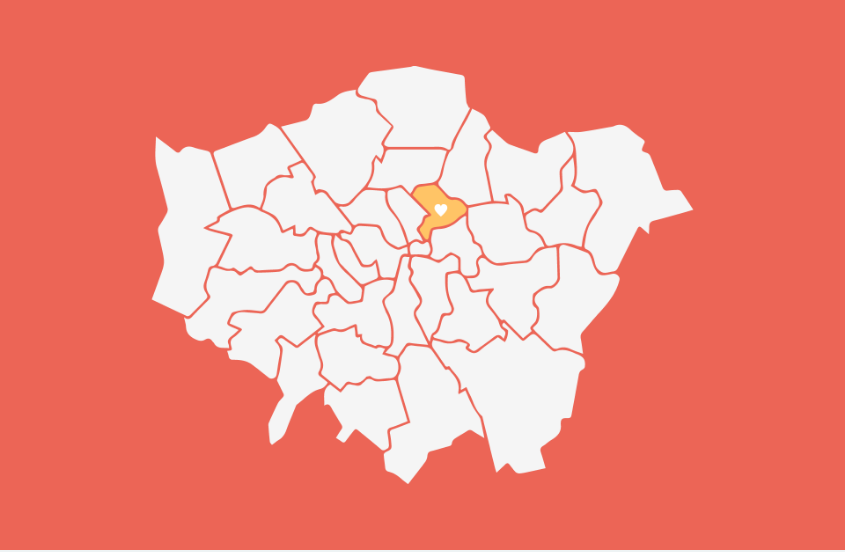 There are many advantages of having your own blog, including but not limited to the fact that you have complete control of the content, the frequency of posts and the overall direction. It has been almost a year since I founded SavlaFaire and in that time, I've mainly shared my thoughts on the London restaurants and supper clubs that I've experienced. However, attending the launch of food solidarity network Ernest UK in Hackney – the chosen area for their first campaign – and Liz O'Keefe's Winter Mushroom Feast Supper Club – the proceeds from which were donated to Crisis – made me realise that I'd like to focus more on championing people and organisations supporting good causes and each other.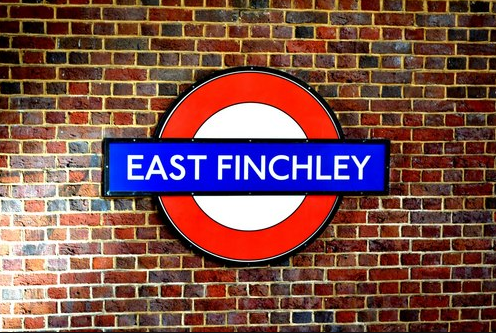 Where better to start than my beloved North London neighbourhood, East Finchley? Truth be told, I'd barely even heard of the area before Chef Savla (CS) and I decided we were in it for the long haul; I was born and raised in Leicester and trips to London mostly took us to Wembley, Harrow and the like. Six years after moving into our place, I now call myself a Londoner and am proud to be an N2 resident.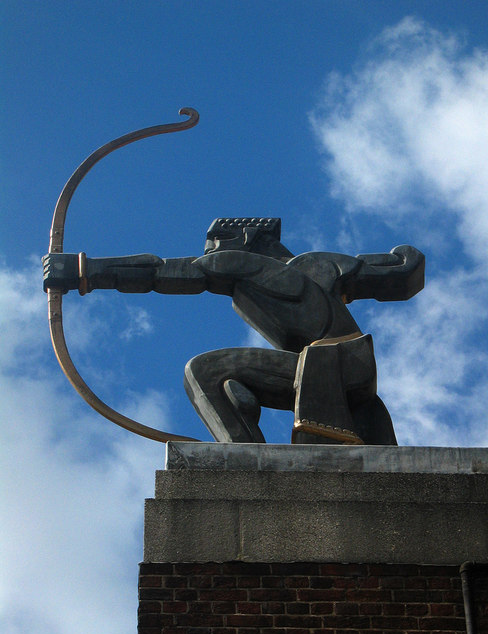 East Finchley's High Road and surrounding streets are home to some wonderful independent businesses, whose products and services I regularly promote on social media because I want others to discover them and appreciate their individuality. So many high streets up and down the country are indistinguishable, and although some mini supermarket chains and international coffee shops have taken root in East Finchley, residents are vocal about what's best for our community. A good example of this was their rejection of Waitrose in the early Noughties. While the quality of their fresh produce is superior to that of their rivals', I'd still much rather stock up at an independent grocer and have a friendly natter, where possible.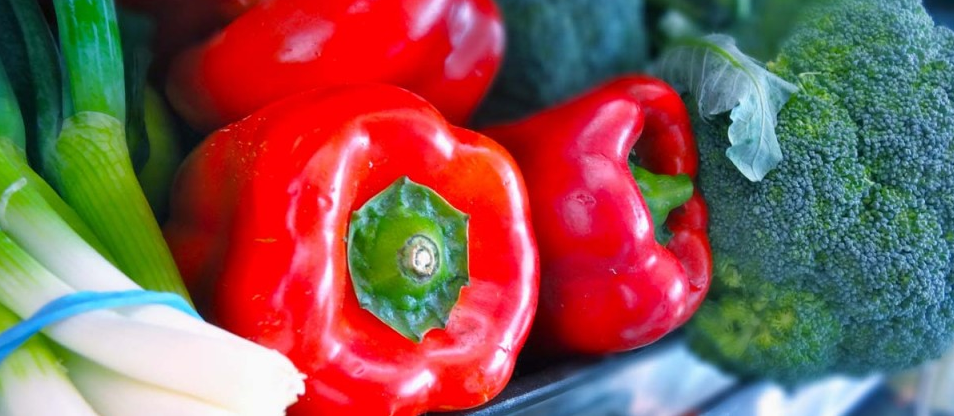 Not only do they offer top-quality fruit, vegetables, fish and meat, these East Finchley stalwarts aren't as expensive as you might think. The prices can be a shock at first compared to supermarket deals, but if you buy a whole chicken, for example, have a roast, use the leftovers for salads and/or sandwiches then boil down the carcass to make a stock for soups, you've got multiple meals from one bird. While supermarkets also sell whole chickens, I find that they tend to have a high water content. The water then leaches out during cooking, leaving you with dry, unappetising meat.
Without further ado, part 1 of this guide is about my favourite local traders and coffee shops in East Finchley, while part 2 rounds up my restaurant and cultural recommendations (link below).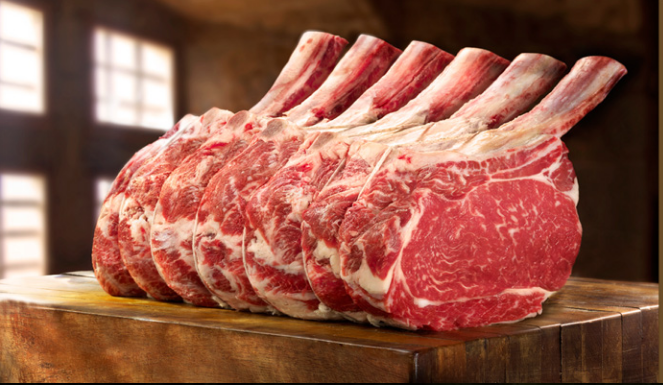 Graham's Butchers
It'll come as no surprise that I adore my local butcher, whose juicy sausages, hearty pies, flaky sausage rolls, succulent chicken fillets and enormous Scotch eggs are a meat lover's paradise. These are all made or butchered on site, and you can request specific meats and cuts, most of which they're usually able to source. But here's where Graham's comes into its own: one half of the store is a deli, with a small selection of fresh produce and tinned goods. This may recall the phrase "Jack of all trades, master of none", but let me assure you that the deli is equally delightful. Butternut squash, spinach and walnut tarts, heavenly chocolate brownies and date-rich energy balls will have vegetarians, dessertaholics and healthy eaters covered. Whatever your preferences, you won't be leaving empty-handed.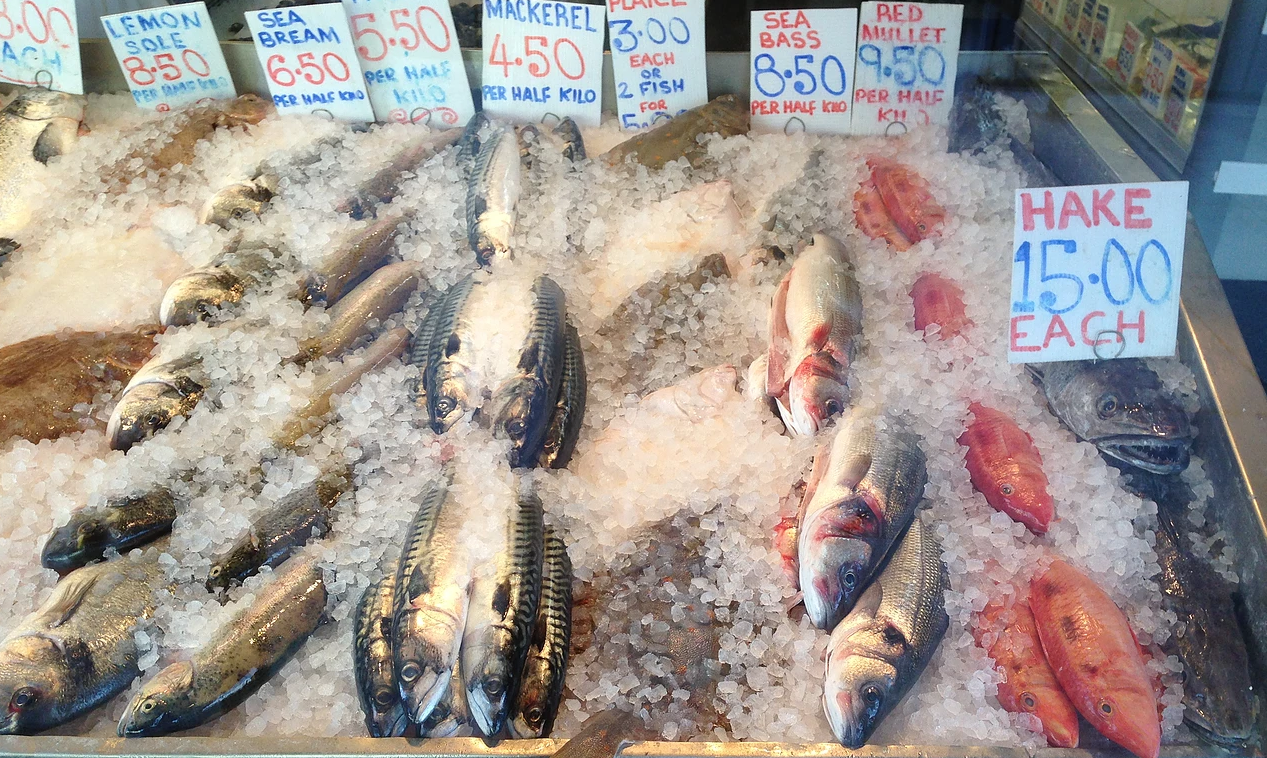 A Scott & Son
The one thing that isn't on Graham's menu is fish, which is no big deal because just a short stroll away is local fishmonger A Scott & Son. Specialising in all types of wild, farmed, fresh, frozen and smoked fish and seafood, you name it and they'll probably have it. If not, Peter makes a daily visit to Billingsgate Fish Market in the early hours of every morning, so they'll do their best to fulfil your order. Alongside sushi-grade salmon and tuna, we often pick up the finest smoked salmon (delicate flavour, not salty in the slightest), fish cakes, cod, mussels, monkfish and dim sum (a pack of 20-odd for only £5!).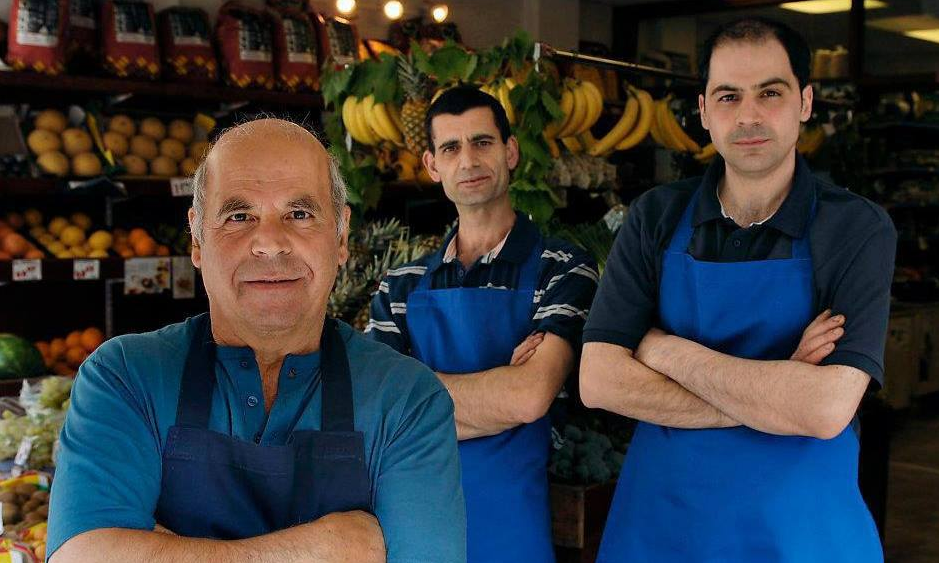 Tony's Continental
Established in 1971, this greengrocer is well and truly part of the community. A wide range of everyday and exotic fruit and veg welcome you as you enter the store. The relatively small space is filled with lentils and pulses, grains, fresh halloumi and flavoured olives, tinned goods, rows of spices piled high, jars of sauces and pickles, dried pasta and baked treats. Tony, Chris and the team are passionate advocates of local suppliers, so they also stock pierogi, or Polish dumplings, made by Viola's Food. The vegetarian versions are my favourites, and as they're already cooked, you just need to pan-fry them for a few minutes in a bit of butter for a speedy snack or meal. Out of everything that we buy at Tony's, there are two things that have become firm staples: free-range eggs and avocados.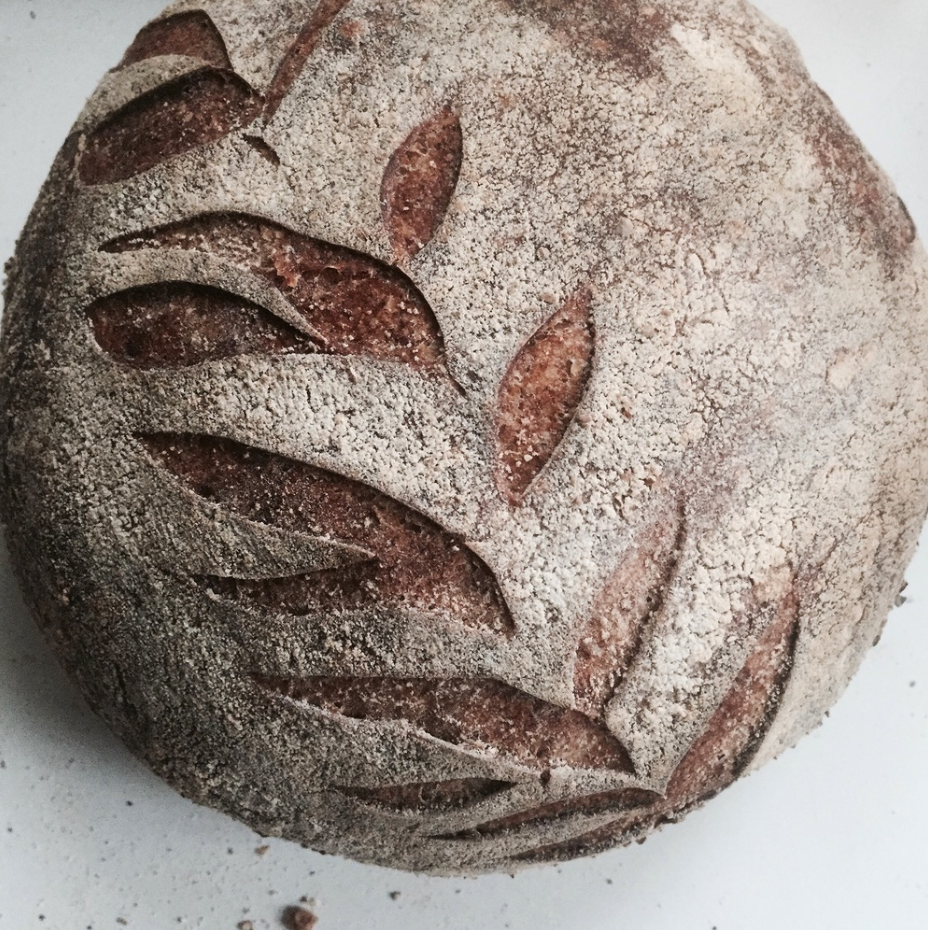 Margot Bakery
It may be the new kid on the block, having opened in early 2016, but owner Michelle is no newcomer herself, with years of baking experience behind her. Her first solo venture is all about sourdough in various forms: loaves, croissants, babka and brioche. The bakery also provides cakes and catering for special occasions, and has recently started serving breakfast, brunch and lunch on site. Clients can see the team at work in the kitchen behind the counter, which gives the place a great sense of authenticity. I'm very particular when it comes to almond croissants/pain au chocolats as they usually pale in comparison to those in France, but I've been won over by Michelle's.
CAFES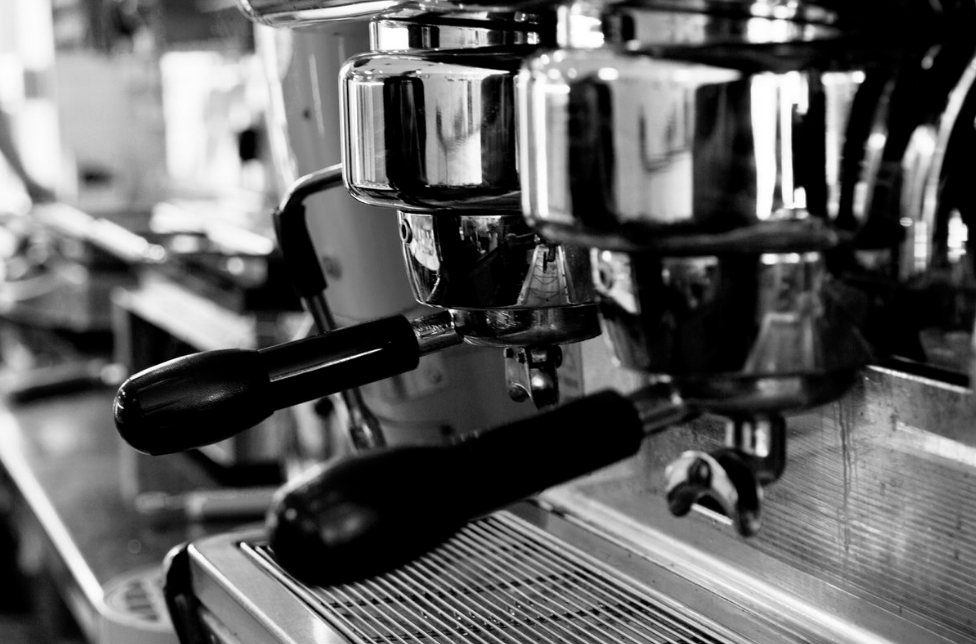 Dan & DeCarlo
For those in search of a good independent coffee shop, I recommend Dan & DeCarlo. As is the case with most coffee shops, they also serve a selection of Teapigs teas and luxury hot chocolate. Food is also available in the form of paninis, salads and sweet treats, but despite the variety, I always hone in on the rich, fudge-like brownies (plain or salted caramel) by Galeta, who also make beautiful pasteis de nata.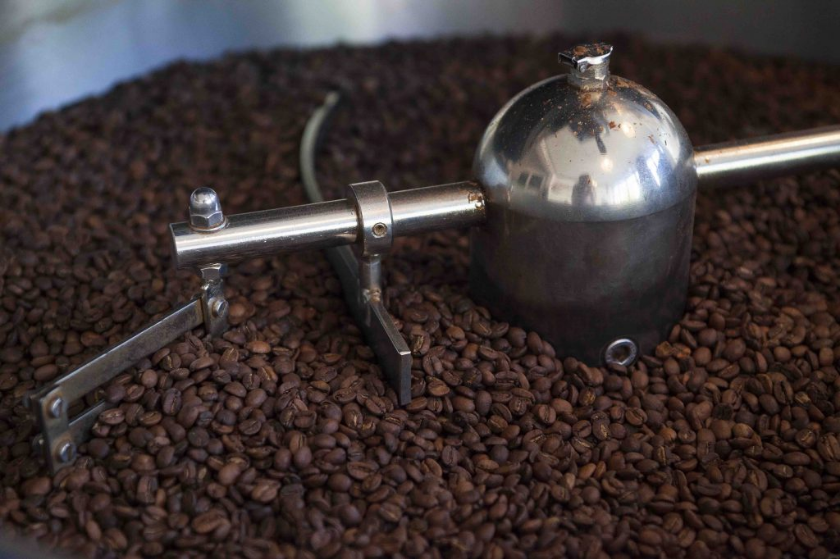 Campbell & Syme
Slightly "off the beaten track" is speciality coffee roasters Campbell & Syme. Pop in for a cuppa and you'll be greeted by the enticing, homely aromas of coffee from all four corners of the Earth, e.g. Nicaragua, Rwanda and so on. Stay for a chat and a snack, or take your coffee to go, but be warned: instead of a takeaway cup, prepare to leave laden with packets of coffee to replace your usual one.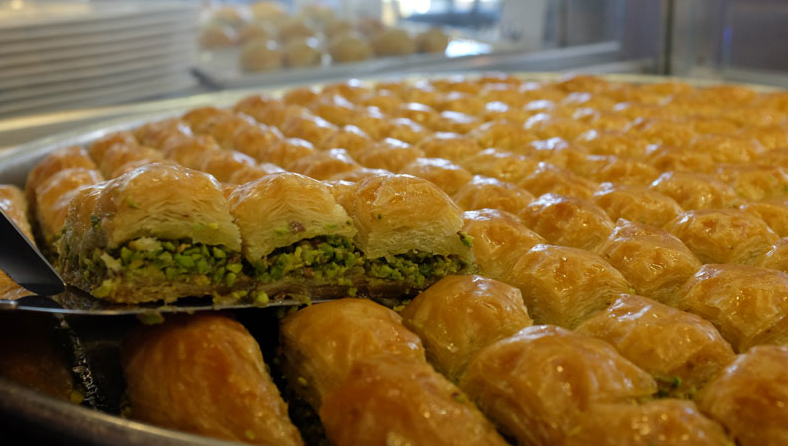 Yaser Halim
Those with a serious sweet tooth will love Turkish and Cypriot bakery and deli Yaser Halim, where I usually pick up glorious squares of baklava, with either crushed pistachios or almonds. Lovers of savoury food won't miss out, as their minced lamb, spinach and feta or halloumi gözleme (filled flatbreads) and börek (baked pastries) will satisfy your cravings.
Have you tried any of these places in East Finchley? Also, who are your favourite local traders in your area? Part 2 of my guide to East Finchley covers my favourite restaurants and cultural spots (link below).  As always, let me know what you think in the comments section here or on social media (@SavlaFaire) – thanks for reading!
Links: Ernest UK, Ernest UK launch, SDP Winter Mushroom Feast review, Graham's, A Scott & Son, Tony's Continental, Viola's Food, Margot Bakery, Dan & DeCarlo, Galeta, Campbell & Syme, Yasar Halim, Guide to East Finchley: Part 2
Twitter: @AScottandSon, Tonys_N2, @ViolasFood, @MargotBakery, @Dan_and_DeCarlo, @CampbellandSyme, @YasarHalim
Instagram: @Tonys_Continental, @AScottandSon, @MargotBakery, @Dan_and_DeCarlo, @CampbellandSyme, @YasarHalimFinchley