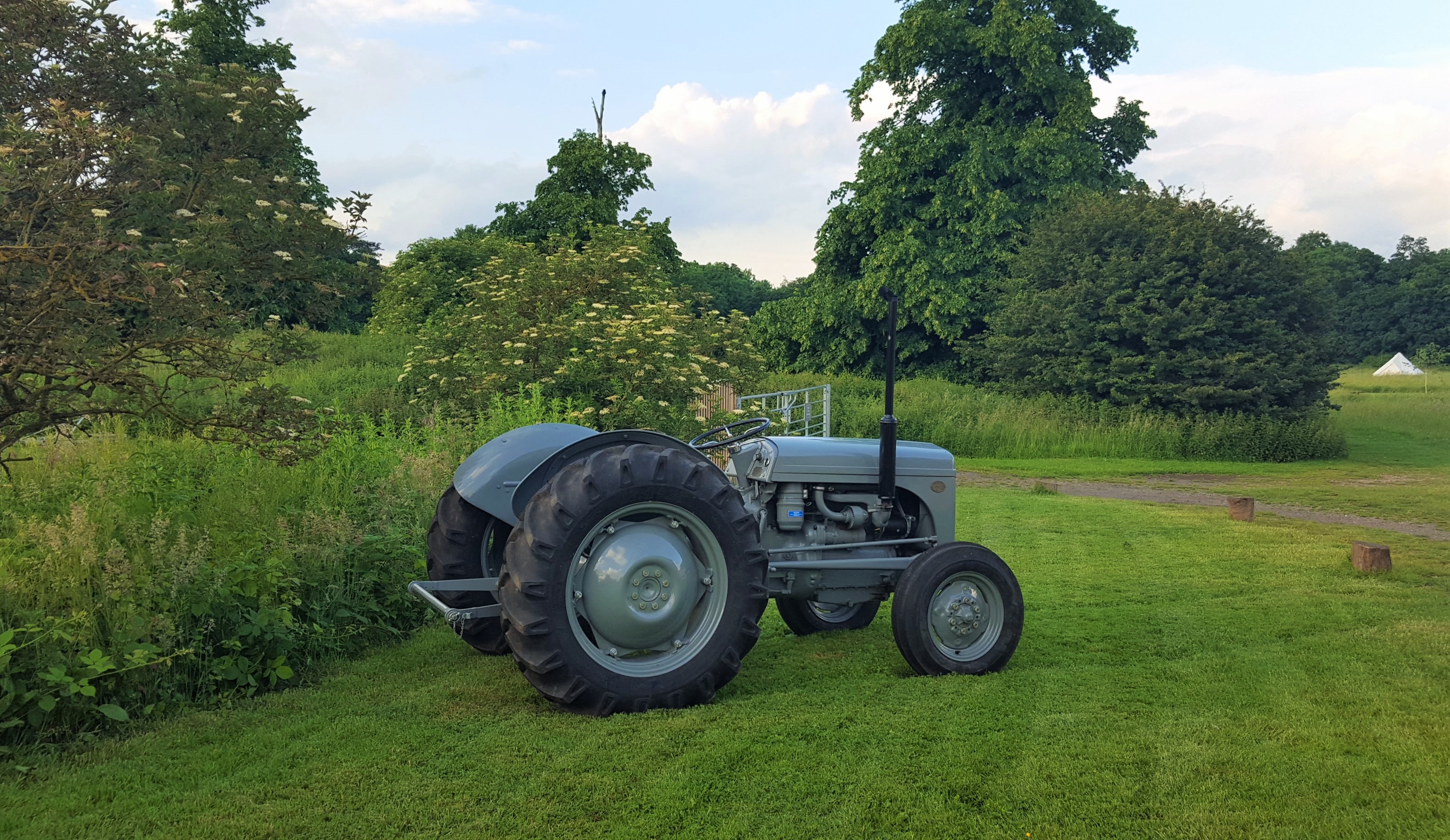 Fine dining on a farm. No, I'm not drunk and spouting nonsense; this is a real concept. The food is courtesy of Sainlo Events, a husband-and-wife team who specialise in bespoke catering. We first met when Coleen served Jean-Luc's fiery jerk chicken at a fundraiser for Chef Savla's 200-mile Coast 2 Coast walk. Naturally, she and I got talking about food, which culminated in an invite to the very first Gourmet Garden Party Chez Sainlo supper club. It was to be hosted by Home Farm Glamping (HFG) in Elstree, a 100-acre site that's easily accessible by car, tube (Stanmore, High Barnet and Edgware) and train (Elstree and Borehamwood). Here, it's easy to forget you're only an hour from central London, as it feels like an alternative universe: lush greenery all around, dotted with luxury yurts and bell tents for hire.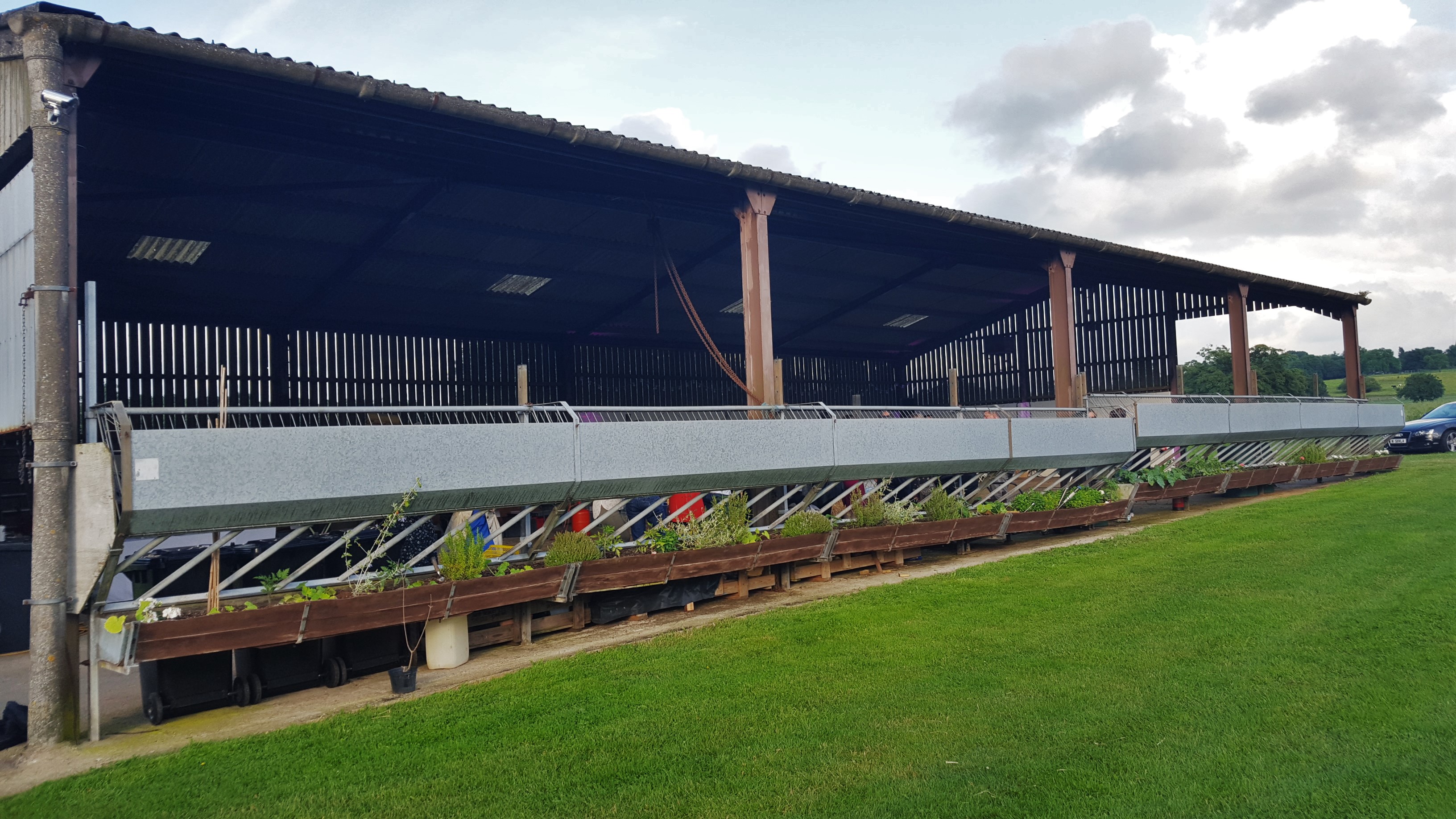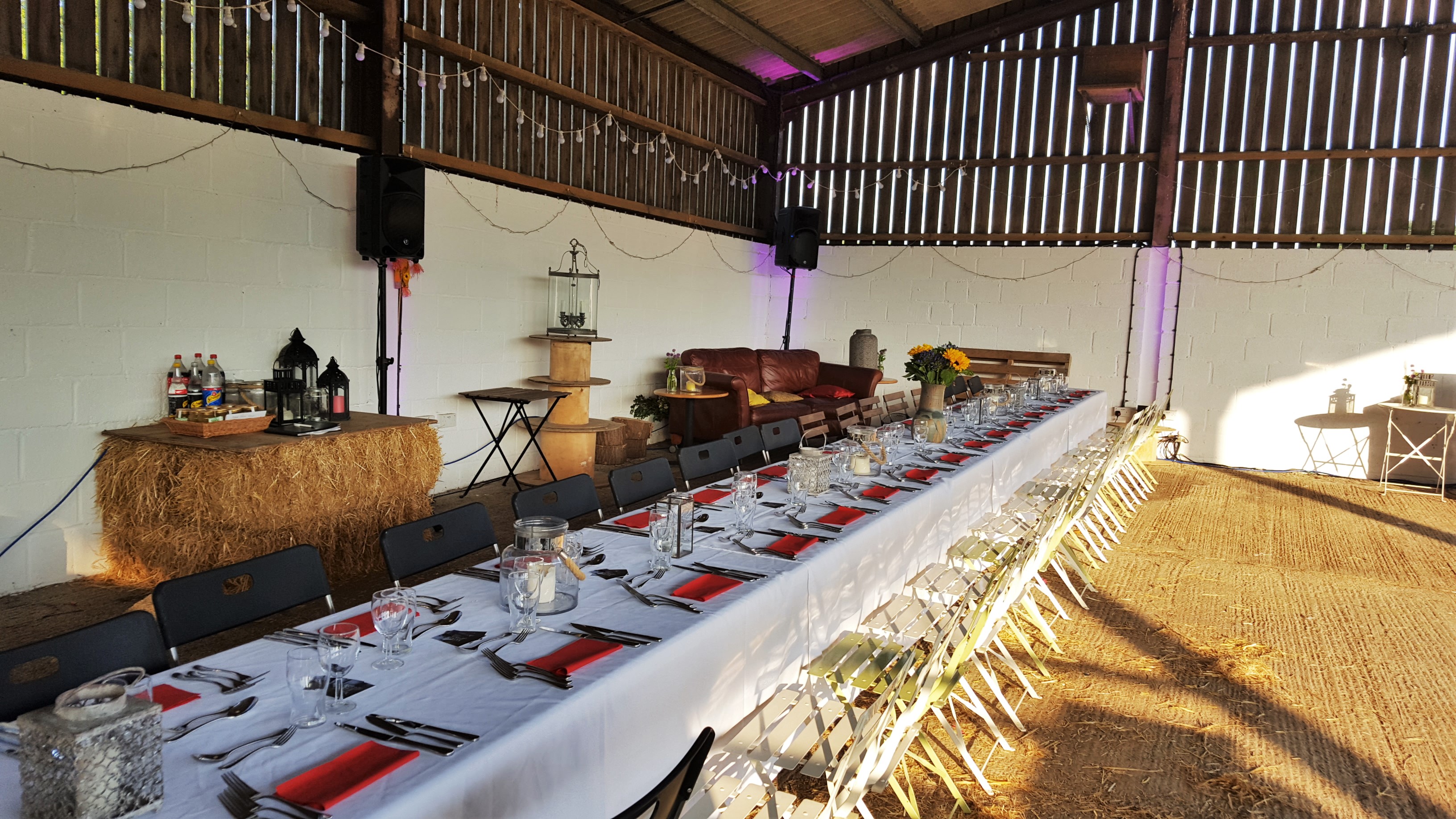 The 4-course supper club was held in the barn, which accommodates up to 60 people and is also available during weekend trips. If you don't fancy bringing food with you, it can be pre-ordered, including meat from renowned butcher Turner & George. We chatted to HFG owner Jess and learnt that she turned her back on a law career to invest her time and energy into the family business. So far, they have hosted team building events, weddings and yoga workshops, and plan to renovate the barn to optimise the views. An unexpected surprise that evening was the networking opportunities, including meeting fellow blogger madmumof7 and chatting about food, family and lifestyle.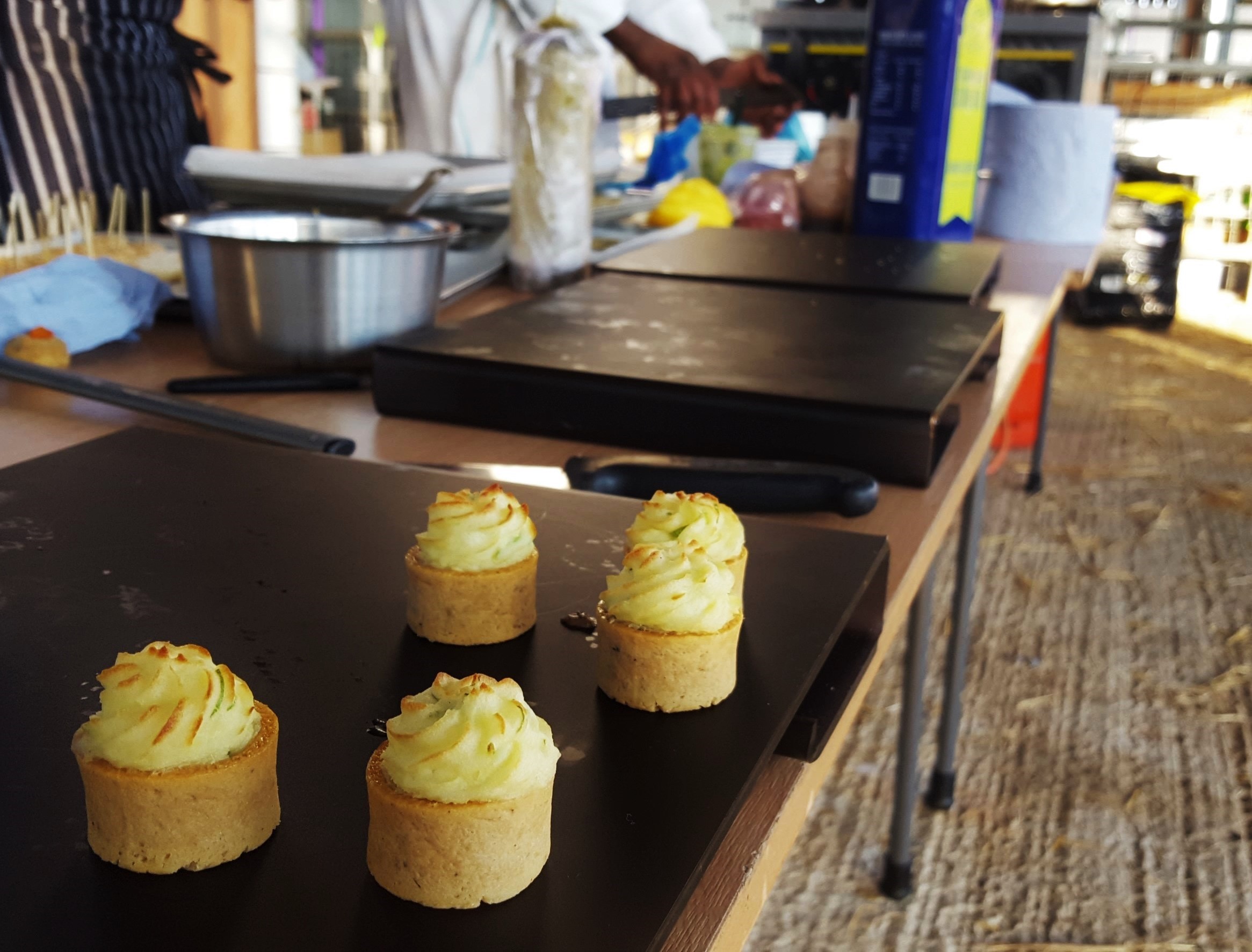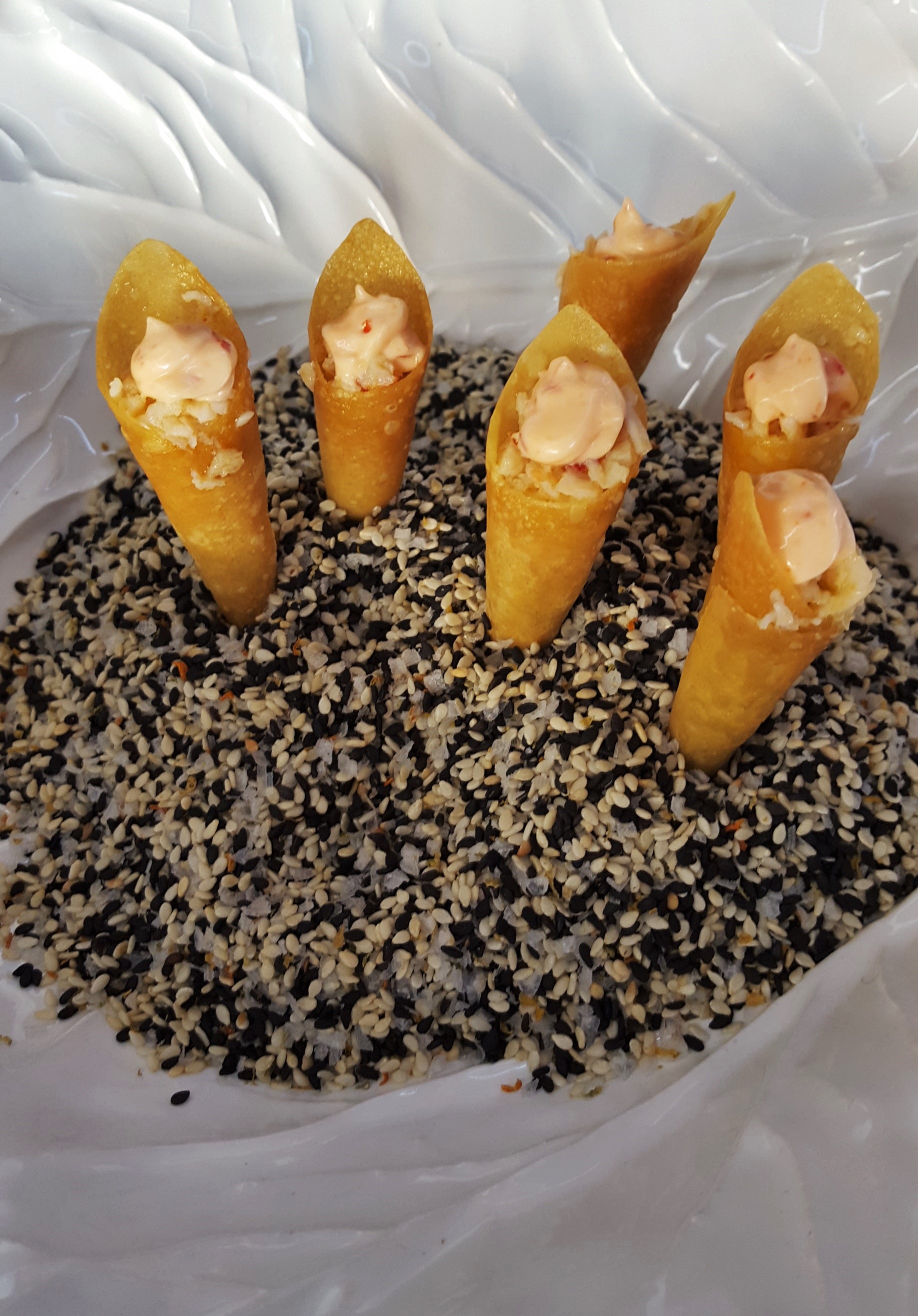 Our glasses were topped up with Prosecco as we enjoyed a few canapés. The mini fish pies were our favourites as they demonstrated maximum flavour in delicate-looking mouthfuls. We then enjoyed the lobster, avocado and kimchi mayo cones, and watching Chef Sainlo adapt to his rural, makeshift kitchen: the cones kept slipping out of the holder, so he filled a bowl with sesame seeds and gently pushed them in. Red meat was also on the menu, with breadcrumb-encrusted lamb bites with a hint of spice and mini cheeseburgers.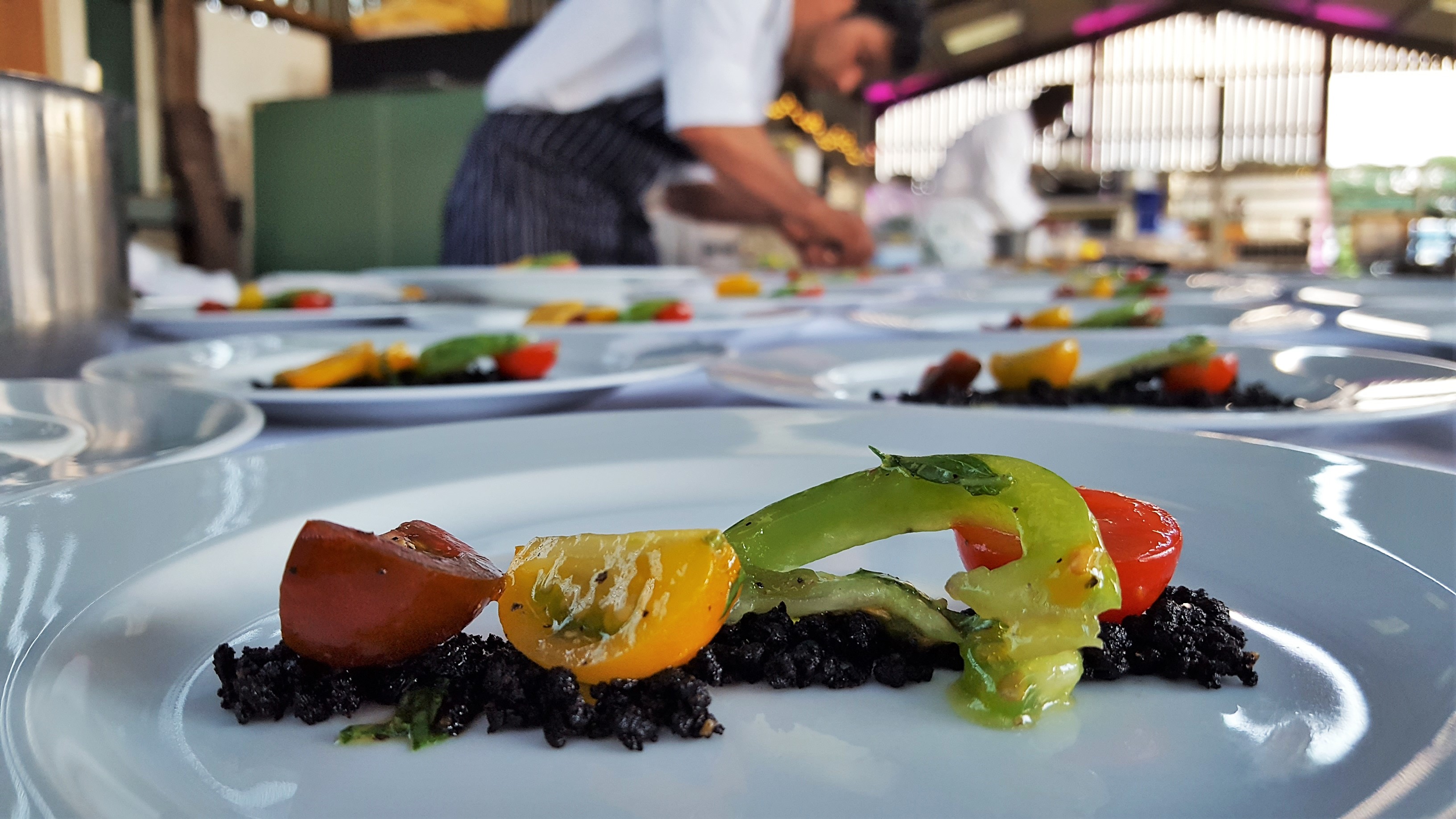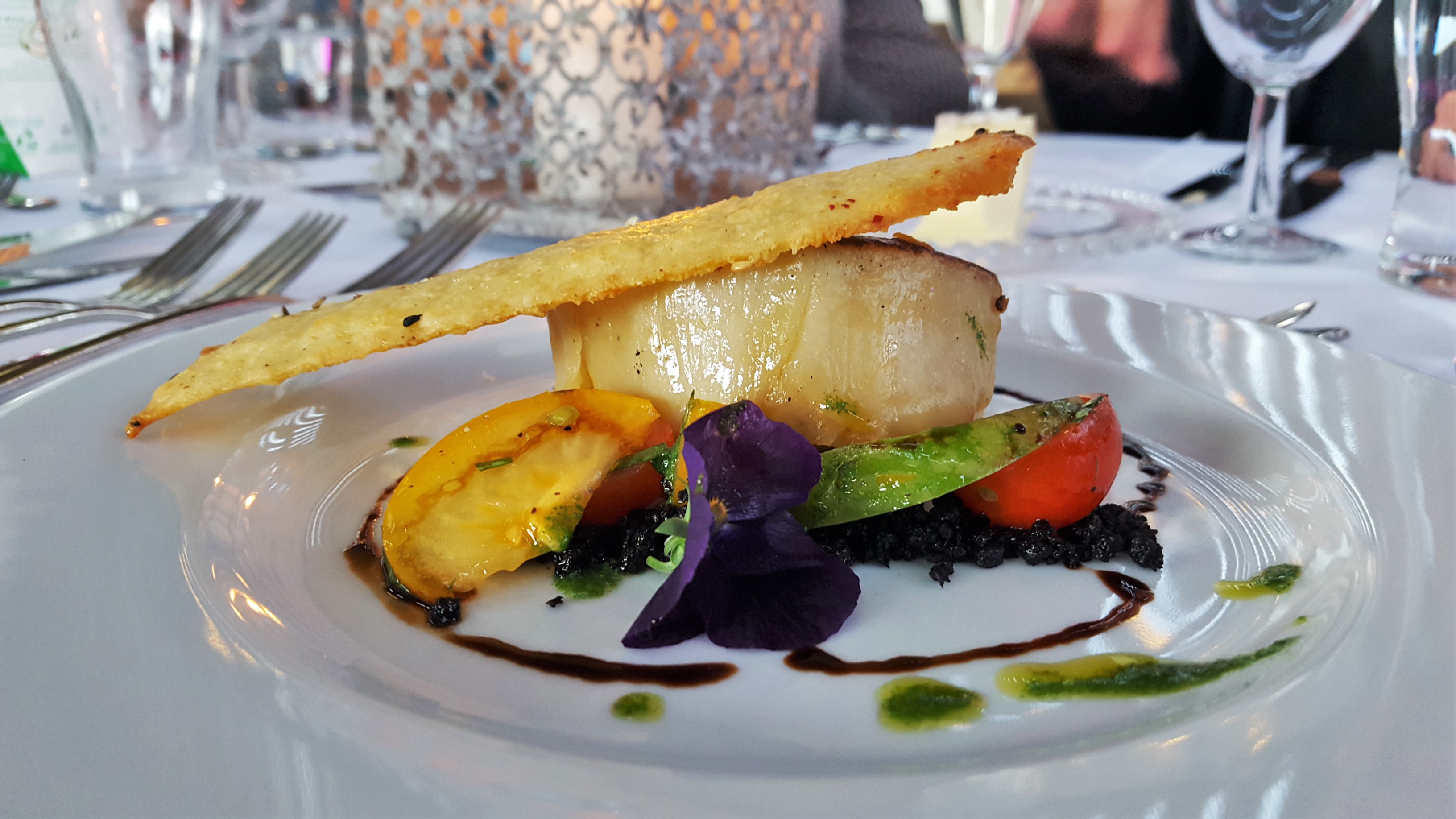 We took our seats as dusk fell. The first dish was a ballotine of goat's cheese with roasted Mediterranean vegetables, oven dried tomatoes and black olives. I'd observed the sous-chef plating up earlier and loved having an insight into what usually happens behind closed doors. The final dish had height, colour, texture and flavour, with freshness from the tomatoes, depth from the crushed olives and smoothness from mild cheese.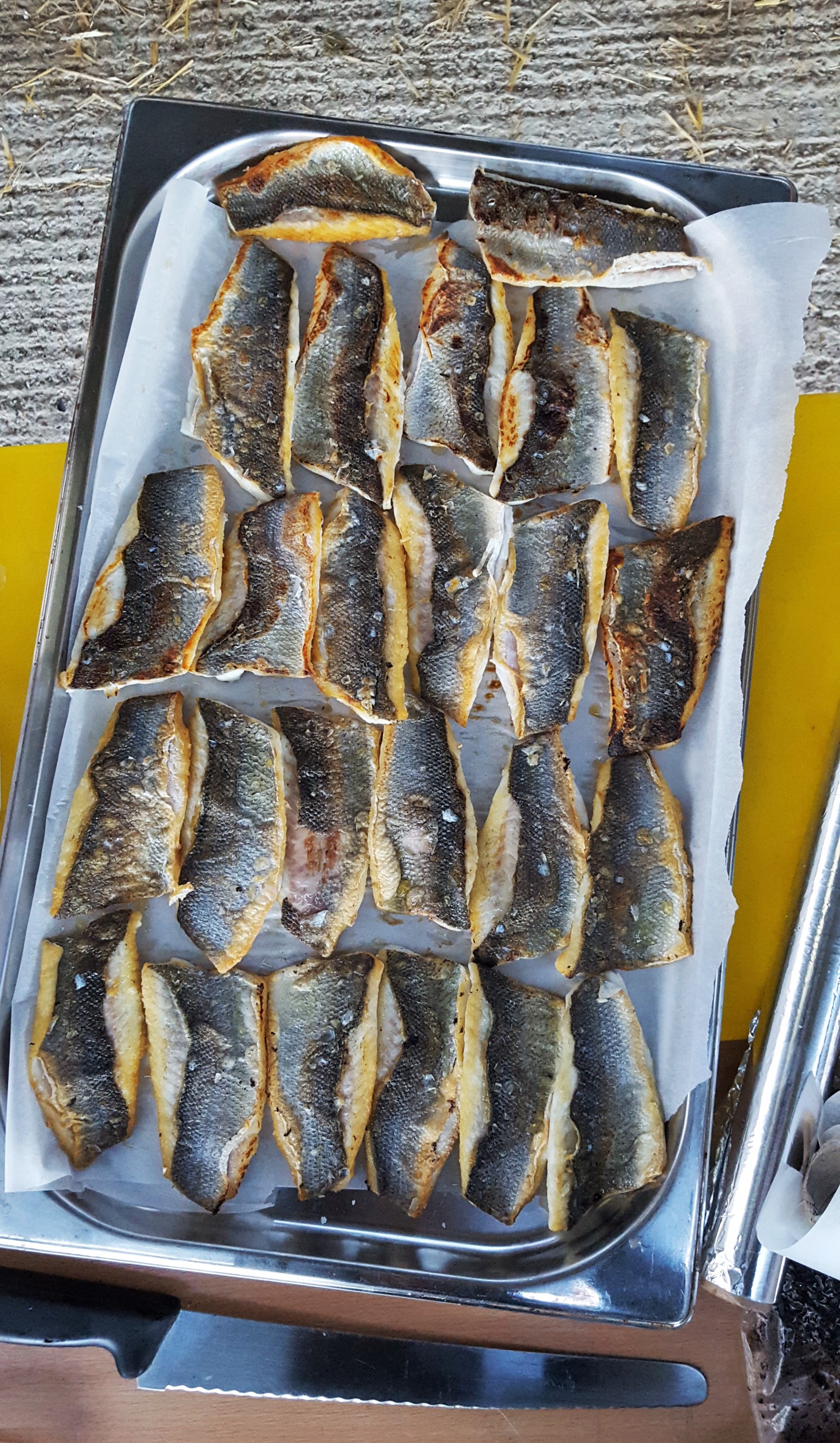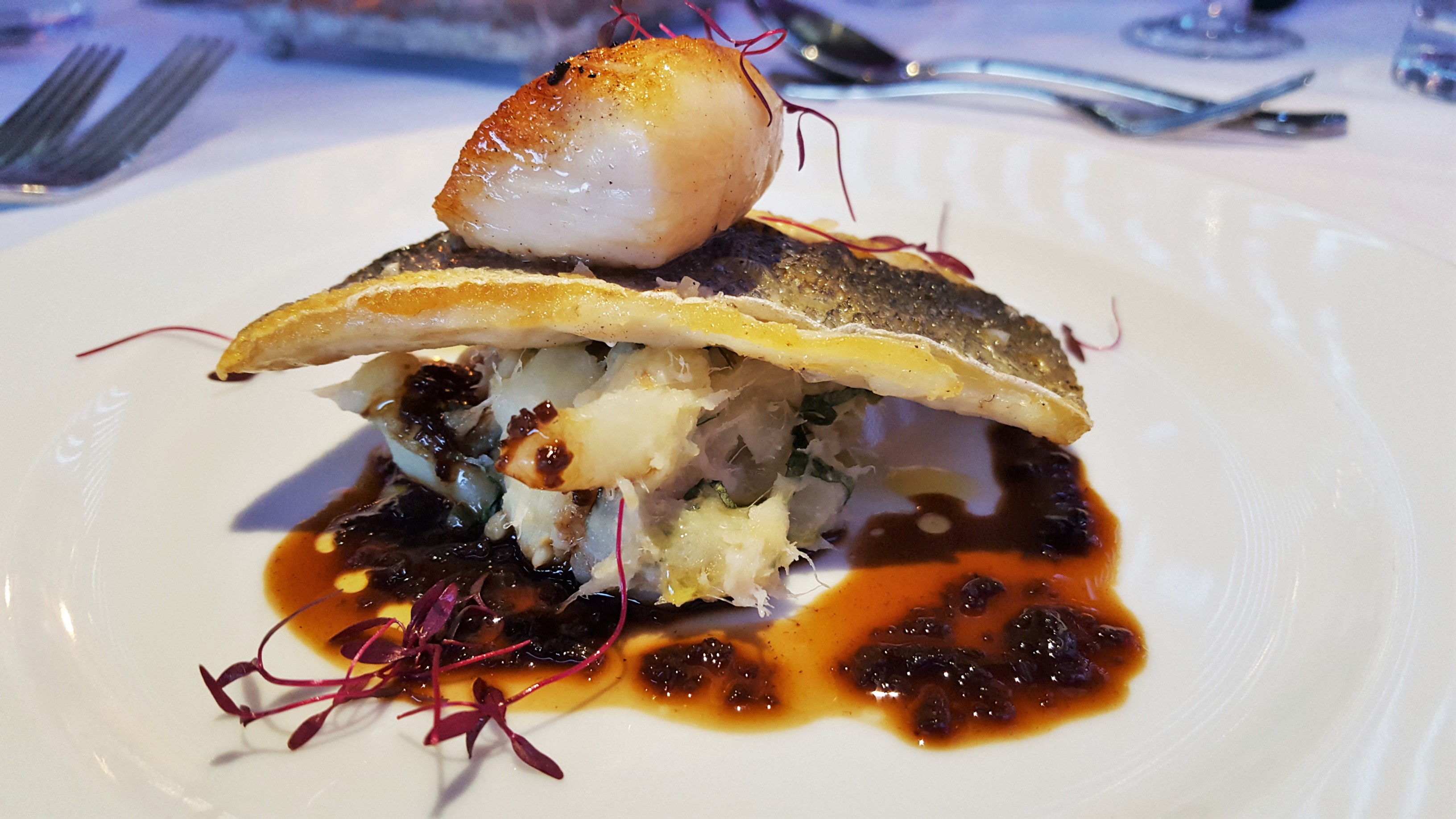 I snuck off for another peek at the chefs in action and grabbed a cheeky pic of our next course: pan-fried sea bass with cod brandade, seared scallop and a civet sauce. The fish elements were cooked well and the flavour profile was a success, although Chef Savla felt the sea bass was slightly over-seasoned. This was only the second time I've had cod brandade, the first being at Dabbous, and it fared well in comparison. The only blip was that it was lukewarm, which is one of the main challenges of catering for groups in an outdoor setting on a cool evening. Service started when all plates were ready, and as Chef Sainlo's kitchen was open to the elements, there was no way of keeping them warm in the interim. Furthermore, he only had one sous-chef, which affected the pace.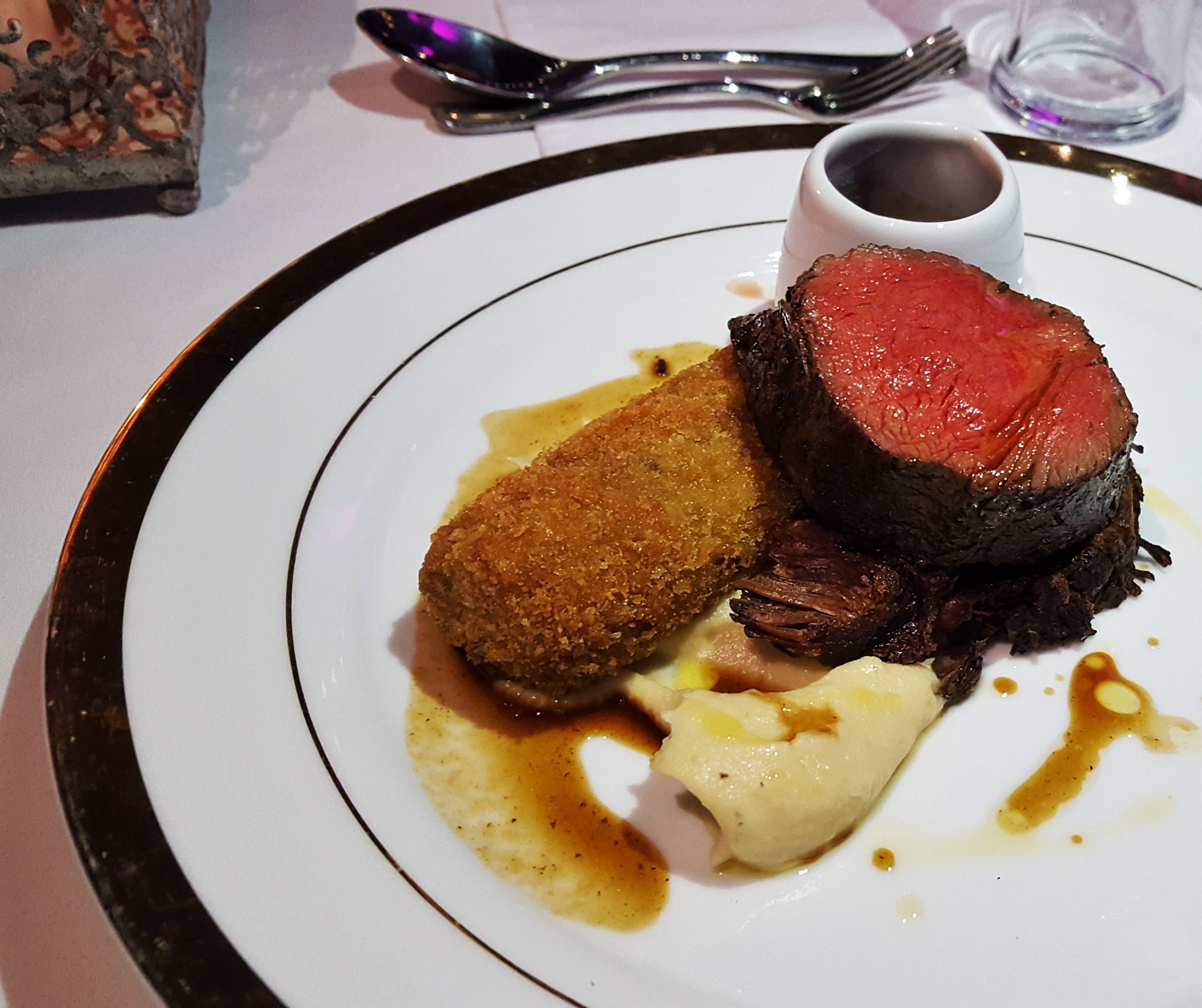 As a beef lover, I was eagerly anticipating the last savoury dish: duo of beef with celeriac puree, broad bean and mushroom pithivier and a red wine jus. The fillet was pink perfection for us, but this may not be to everyone's liking. Underneath was a brisket, which I felt was an unnecessary addition as it took attention away from the fillet. The silky smooth puree and crunchy pithivier were well-balanced accompaniments, but covering the bright green beans meant that the dish lacked visual vibrancy. The rich jus just needed to be a little thicker, and again the temperature was an issue.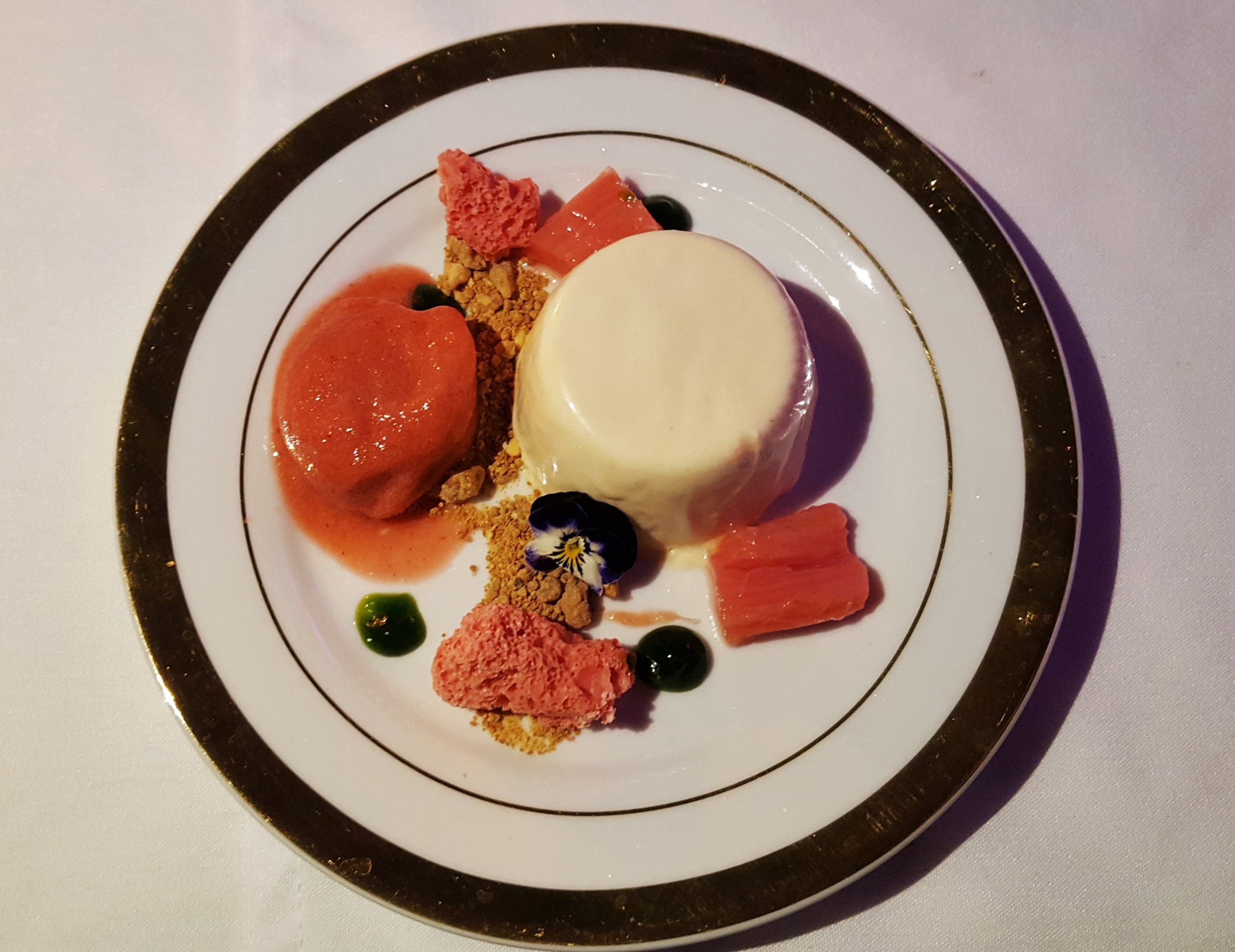 The heavens opened and the wind picked up as dessert arrived: English rhubarb panna cotta with strawberry ice cream. This description does it a disservice, because the small touches considerably elevated the dish beyond the average. The panna cotta was mellow, tempering the slight sharpness of the stewed rhubarb pieces and fruity ice cream. Softness was offset by crunchiness from the smashed biscuit trail and the honeycomb, which took us all aback as it looked sweet, but tasted of mint, thus acting like a palate cleanser. They say actions speak louder than words, and Chef Savla polishing it off speaks volumes: he usually favours chocolate desserts.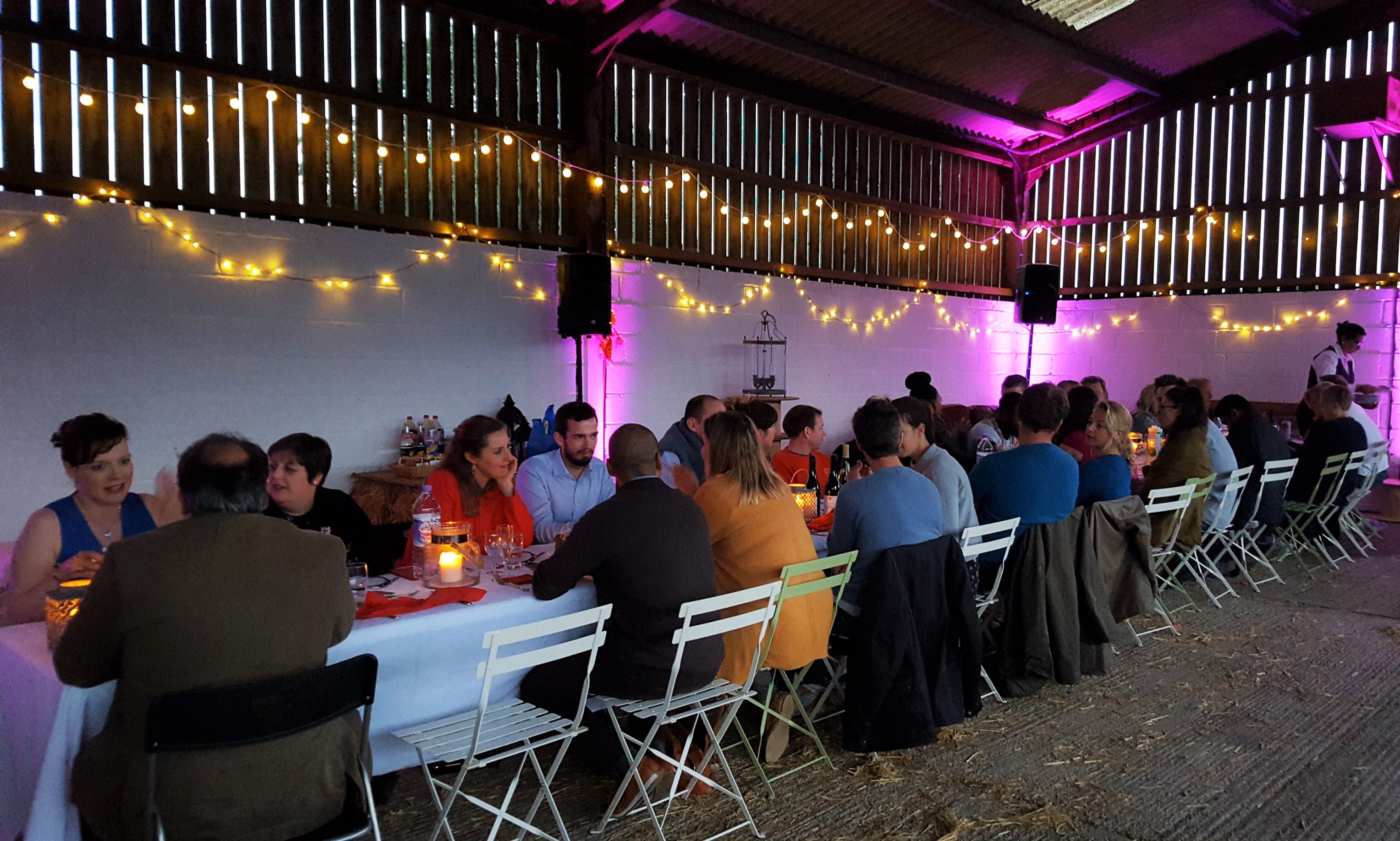 If you fancy a different foodie experience and a change of scenery, you should add a Chez Sainlo supperclub to your list. Not only will you be eating fine food in a beautiful countryside location and meeting interesting people, you can prolong the experience by staying on site and having your own BBQ the following day. Chef Sainlo's creations clearly display his culinary skills, and the evening is good value for money given the quality of the food and quantity of Prosecco (BYOB for the meal, £45). There were a few hiccups on the night, but this was the first supperclub, and having extra hands on deck and a better equipped kitchen would resolve these teething problems ahead of the next event on 22nd July.
Links: Sainlo Events, Home Farm Glamping, Turner & George, MadMumof7, Dabbous review
Disclaimer: I was invited as a guest, but all views and images are my own.