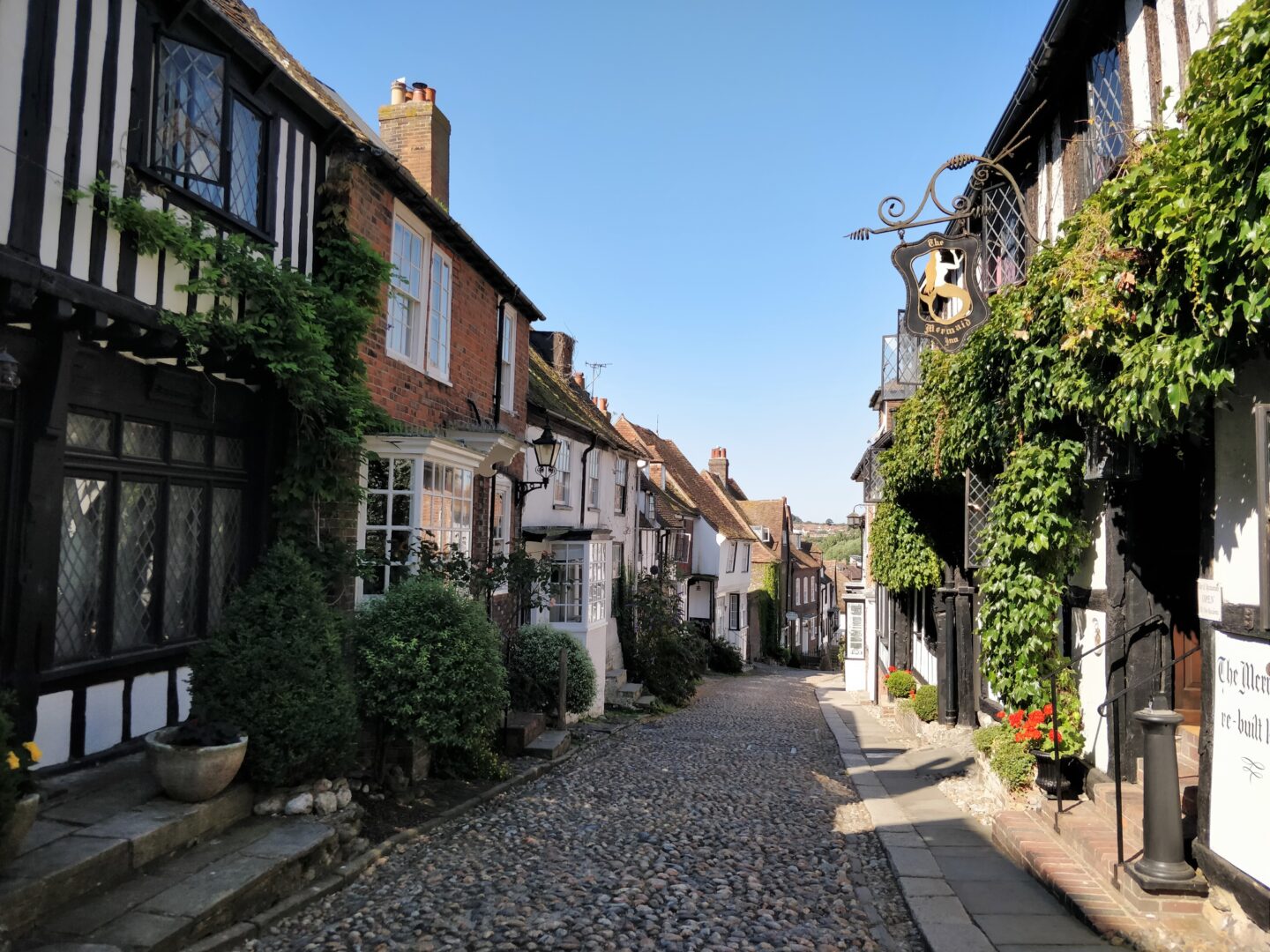 Our 2020 holiday plans didn't include Rye. Like many others, we'd organised various trips abroad – France, Spain and Italy in our case – all of which were cancelled as Covid-19 forced a global lockdown. As soon as restrictions eased, we started pondering suitable staycations. Having enjoyed our day trip to Whitstable last year, this coastal spot was our first choice, but we quickly found out that almost everyone else had the same idea.
So, we swapped sides and settled on the ancient town of Rye in East Sussex. Over the past few years, Chef Savla and I have polished off several bottles of English sparkling wine and this was our opportunity to visit our favourite vineyards and discover others, as well as getting our seafood and vitamin sea fixes. After a grey and drizzly first day, we got lucky with the weather, which truly enhanced our experience of this picturesque, historic place. Here's my guide to a week in Rye.
Where to stay
B&Bs are your best bet, and we hit the jackpot with Aviemore Guest House. Situated on the outskirts of the town opposite a spacious park, the property was constructed in 1870 and became one of Rye's first guest houses. Owners Jeremy and Tomas kept this illustrious history in mind during renovation and their love of vintage and nature is evident the moment you cross the threshold.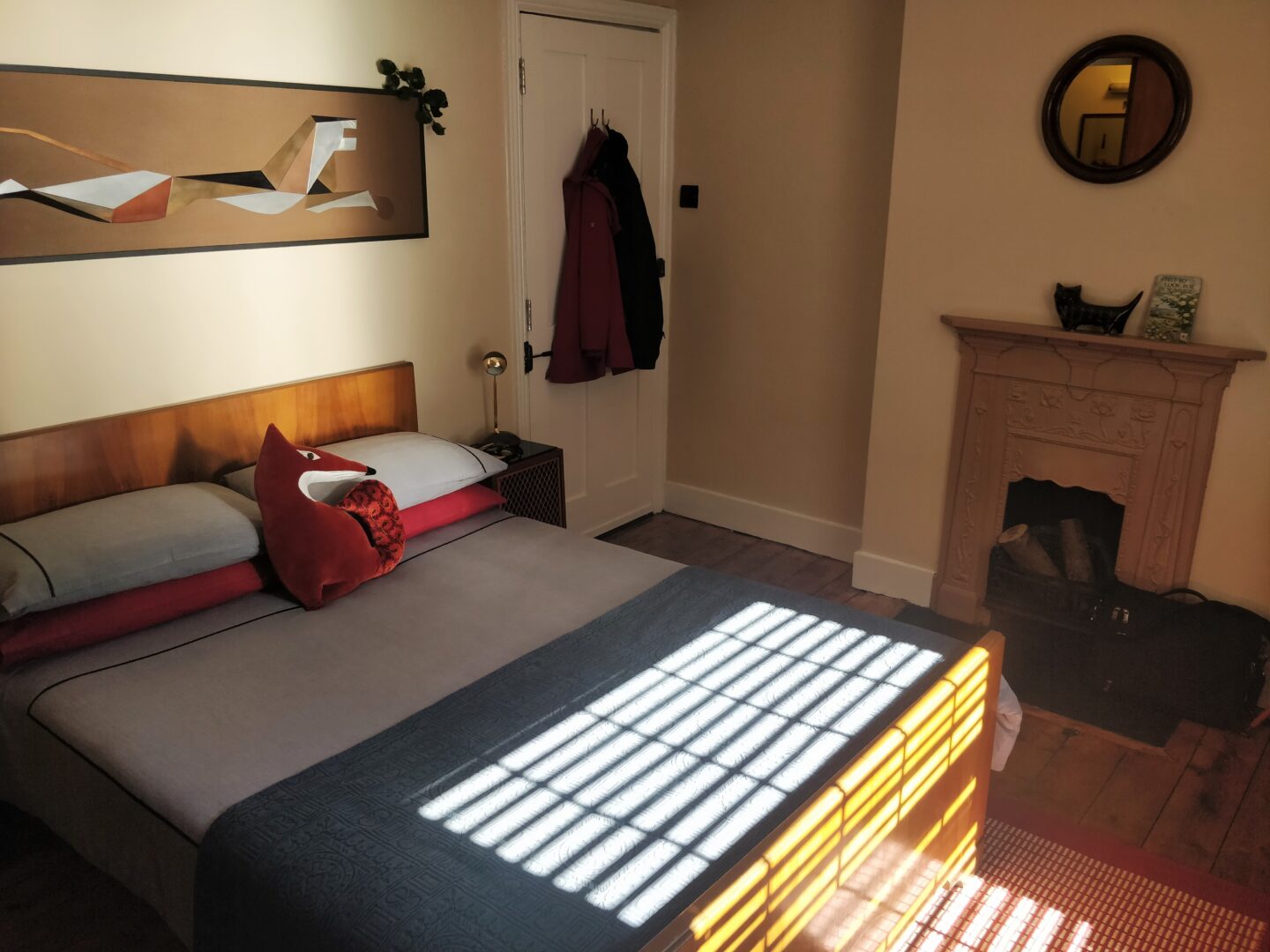 After a warm welcome with coffee and biscuits, Jeremy showed us to our room. Room 7 aka 'Teak' was inspired by the original '60s wooden furnishing, including the floorboards and bespoke fireplace. Taking pride of place near the window is rare '60s Decca TV cabinet housing the smallest TV we've seen in ages! There are many retro touches, but I'll let you discover them for yourself one day.
Protecting the environment is of the utmost importance here: the kitchen and garden waste is composted to create mulch for the garden; there's almost no new plastic in the rooms; toiletries are all environmentally friendly; and most of the furniture is upcycled. Make sure to spend some time in the terraced garden, with its multiple seating areas, ceramic animals made by a local potter and the two Aviemore cats for company.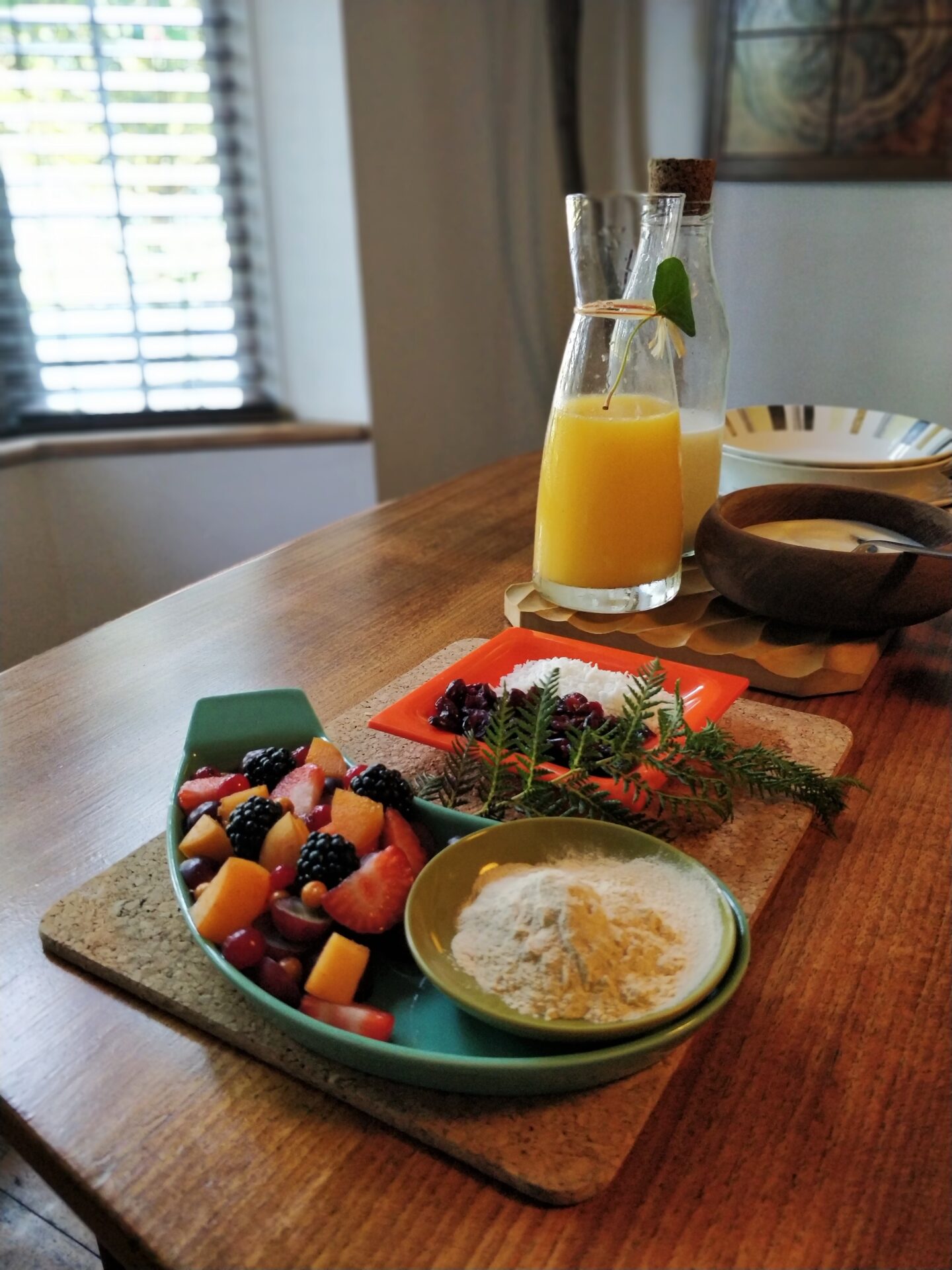 Don't ever skip breakfast; you will be sorry. The menu is influenced by Tomas' Czech background and passion for international ingredients, so alongside staples like a Full English (vegetarian and vegan versions available) and porridge, we were regaled with Chekito (thinly sliced potato dipped and cooked in egg topped with fresh tomatoes and cheese), Eggs Bhurji and 'Egg'uadorian. Also served is locally sourced fresh fruit (sometimes foraged the day before), homemade yoghurt, nut butters and Czech-style jams (nectarine and star anise, plum and clove, etc.) and powdered mixtures from raw cacao to baobab.
Where to eat
The Standard Inn
I usually make reservations in advance to avoid disappointment on the day, but for this staycation, we decided to wing it for the most part. After a two-hour drive from North London, our first meal was at The Standard Inn, where this pair of walk-ins luckily grabbed a coveted table. Over the course of a couple of hours, we devoured a divine crab tartine followed by excellent battered plaice and chips and grilled seabass, all washed down with a bottle of Chapel Down Chardonnay Albariño.
Webbe's Fish Cafe
Another lucky last-minute booking was at Webbe's Fish Café, the middle child of the Webbe's group which also includes fine dining establishment Wild Mushroom and chippie Rock-A-Nore. Being familiar with the group from my research, I'd expected good things, but we were blown away by the sheer quality and cooking of everything we ordered. We had a platter of juicy oysters to start (which I managed to eat with my lipstick remaining intact – score!), along with salt cod brandade, and then it got serious with grilled lobster for Chef Savla and steamed panache of fish for me. Both dishes were exquisitely prepared, the main ingredients in each remaining soft and slightly sweet. It breaks my heart when fish is overcooked, but seafood is in very skilled hands in this kitchen.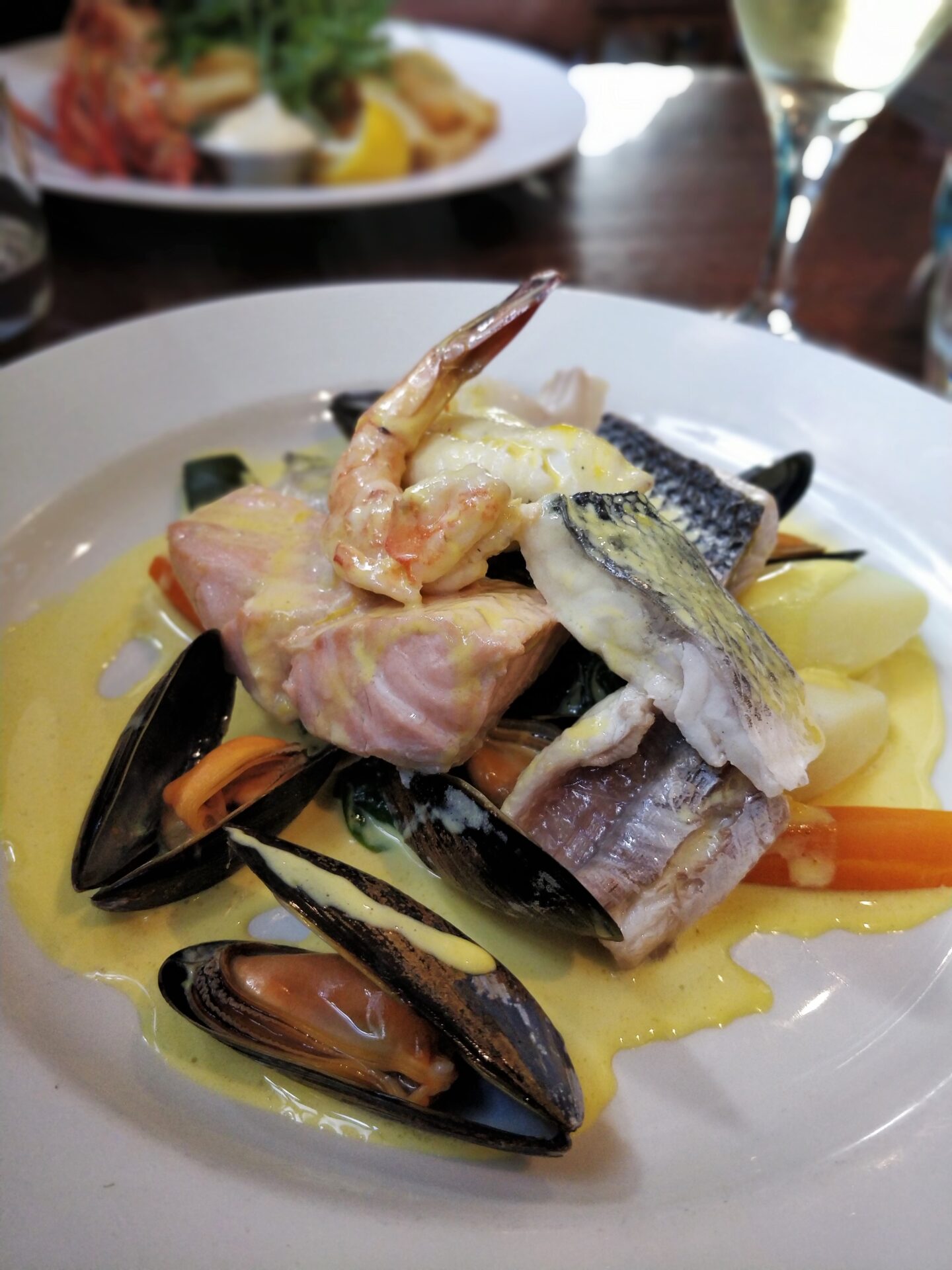 Instead of dessert, we went rogue and picked the cheeseboard, with one cheese knocking us both for six: Celtic Promise. Neither of us had had a cheese that strong in recent memory and we won't be forgetting it for a while.
Landgate Bistrot
Our dinner at Landgate Bistrot was the only reservation we'd made in Rye before arriving. This smart casual restaurant offers a range of vegetarian, fish and meat options, so there's something for everyone. (The modern soundtrack featuring many feisty female singers might not work for all diners, but we were in our element.) Our highlights were the starters: a juicy scallop with chorizo crumble and pork belly then a warm lobster risoni with brandy sauce, herbs and Parmesan. It was a decadent way to begin our meal, yet somehow also quite subtle.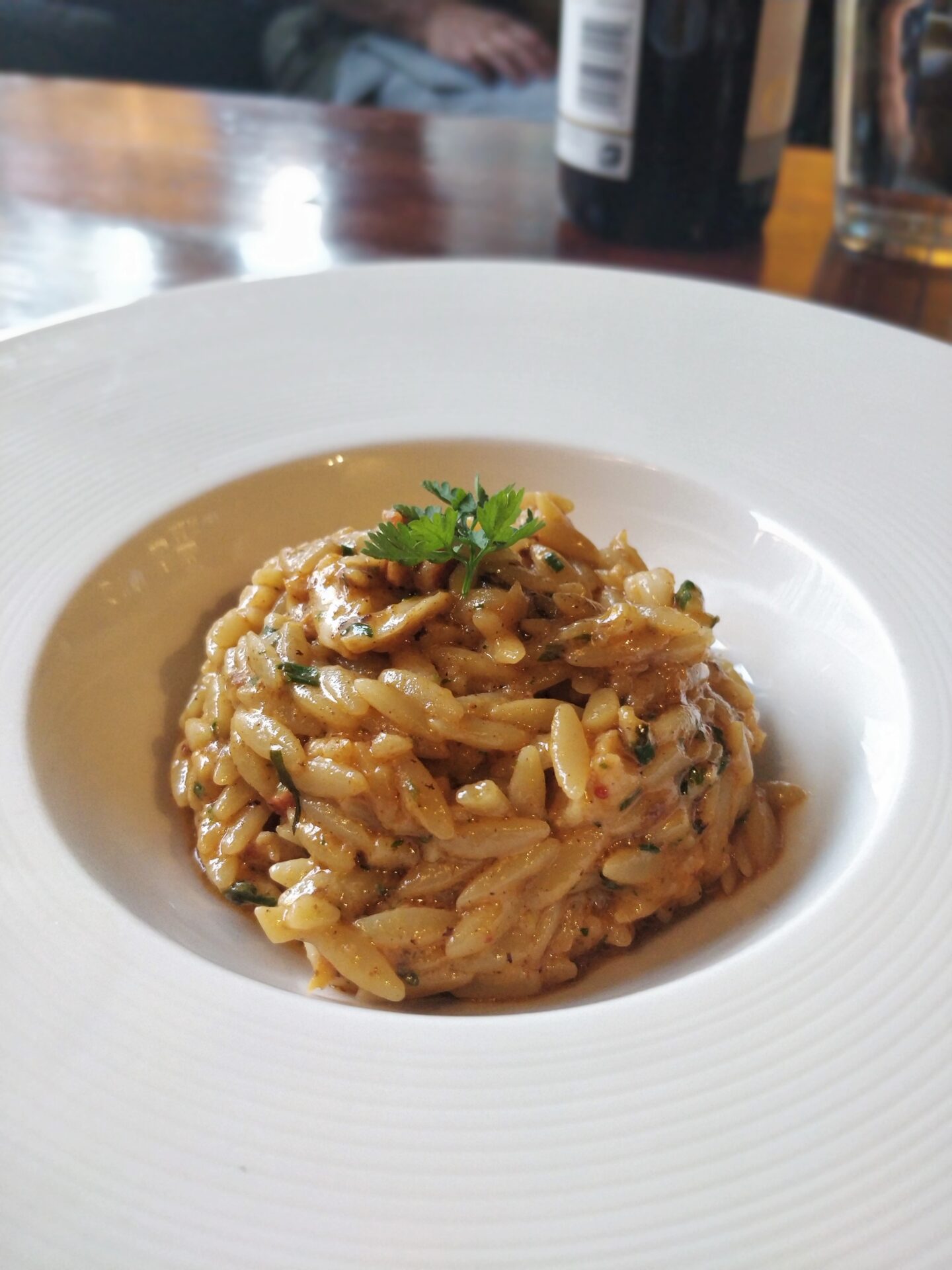 Marino's Fish Bar
Unless you're vegetarian or don't eat fish, it'd be a crime to miss out on Marino's Fish Bar. Located on the quieter end of the high street, this classic chippie is currently only operating as a takeaway. Thankfully, Aviemore is only a short walk away, so we took our battered cod and chips back to the garden and thoroughly enjoyed them with a bottle of Gusbourne Blanc de Blancs. The hype is justified here: the thin, crispy batter is seasoned well; the quality of the fish is second to none; and the chips retain their crispiness and aren't greasy in the slightest. My only regret is that we got a single small portion to share ahead of dinner at Landgate Bistrot to avoid being too full.
Hoof
If you want to skip seafood for whatever reason, Hoof on the high street might be just the place for you. Specialising in burgers made from meat reared on their own farm four miles from the restaurant, expect top-quality ingredients with a twist, e.g. a Romney Marsh spiced lamb burger or a classic beef burger served in a flatbread (which is messy, but that's part of the fun). If you can't decide between them, I recommend the trio of sliders: lamb, beef and chicken burgers in baby buns.
Where to sunbathe
The obvious recommendation is Camber Sands for its picture-perfect sand dunes and proximity to Rye. However, if you want somewhere less popular and are happy to sit on shingles, there are plenty of alternatives nearby.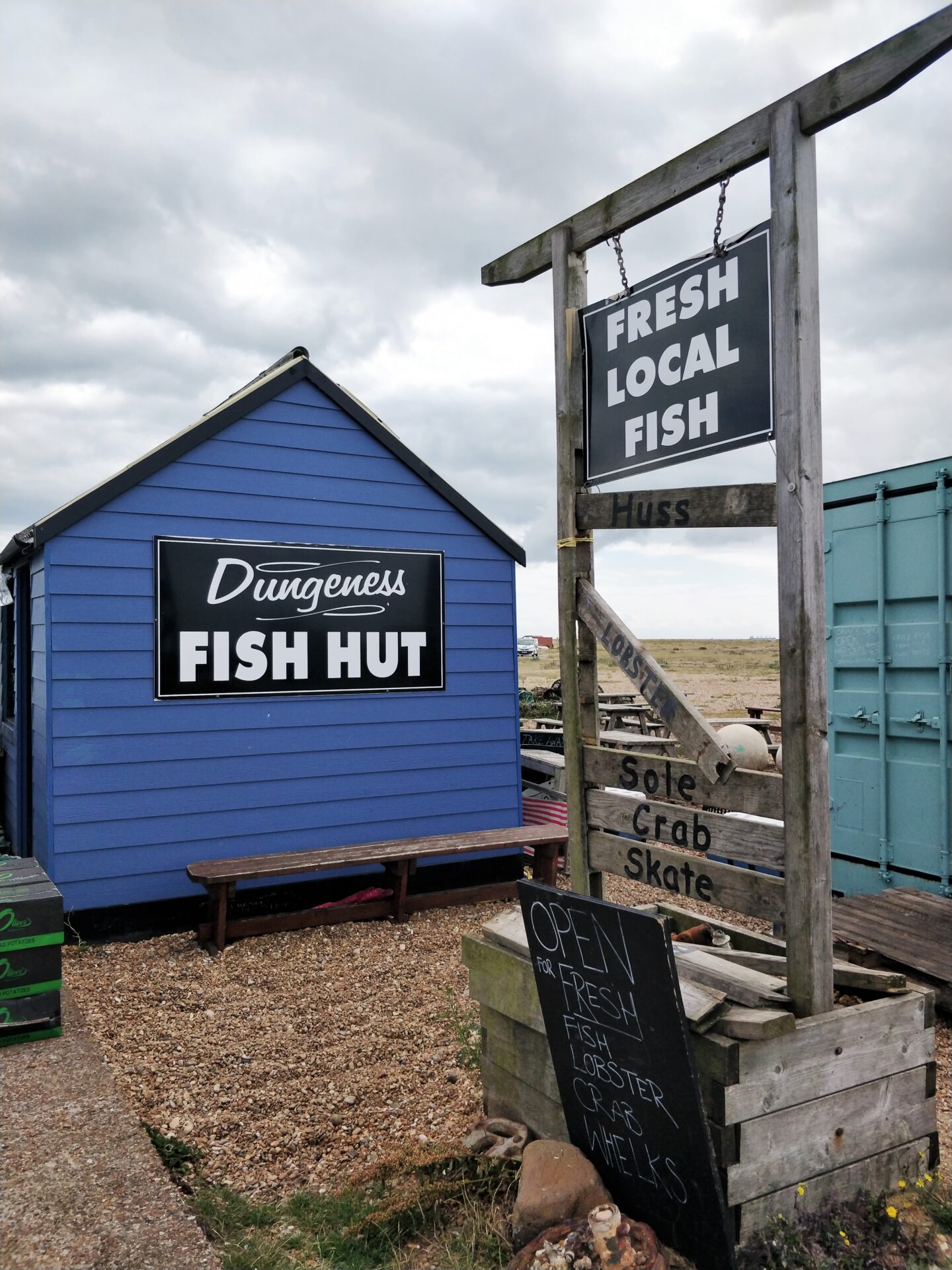 We drove to Dungeness (about 20 minutes away) for our second day, where we walked past a nuclear power station and lighthouse before having the beach almost to ourselves. There isn't much to do there, and the fish hut we'd planned on visiting was only selling raw fish that day, not cooked dishes, but it's still worth visiting to soak up the open space out there. We had a little tea and biscuit break (Jeremy and Tomas provide complimentary flasks and blankets, and sandwiches at a small cost) then had one for the road at The Pilot Inn.
Another option is Winchelsea Beach, which we walked to via Camber Castle (guided tours are currently on hold). It was initially strange to be walking through sheep-filled fields, but you quickly get used to sidestepping their dirty deposits and bleating; it's nice to stroll among them and observe their behaviour. Like Dungeness, Winchelsea isn't lined with restaurants, bars and shops, but the flip side of that is that it was relatively quiet when we went, which is what we were after.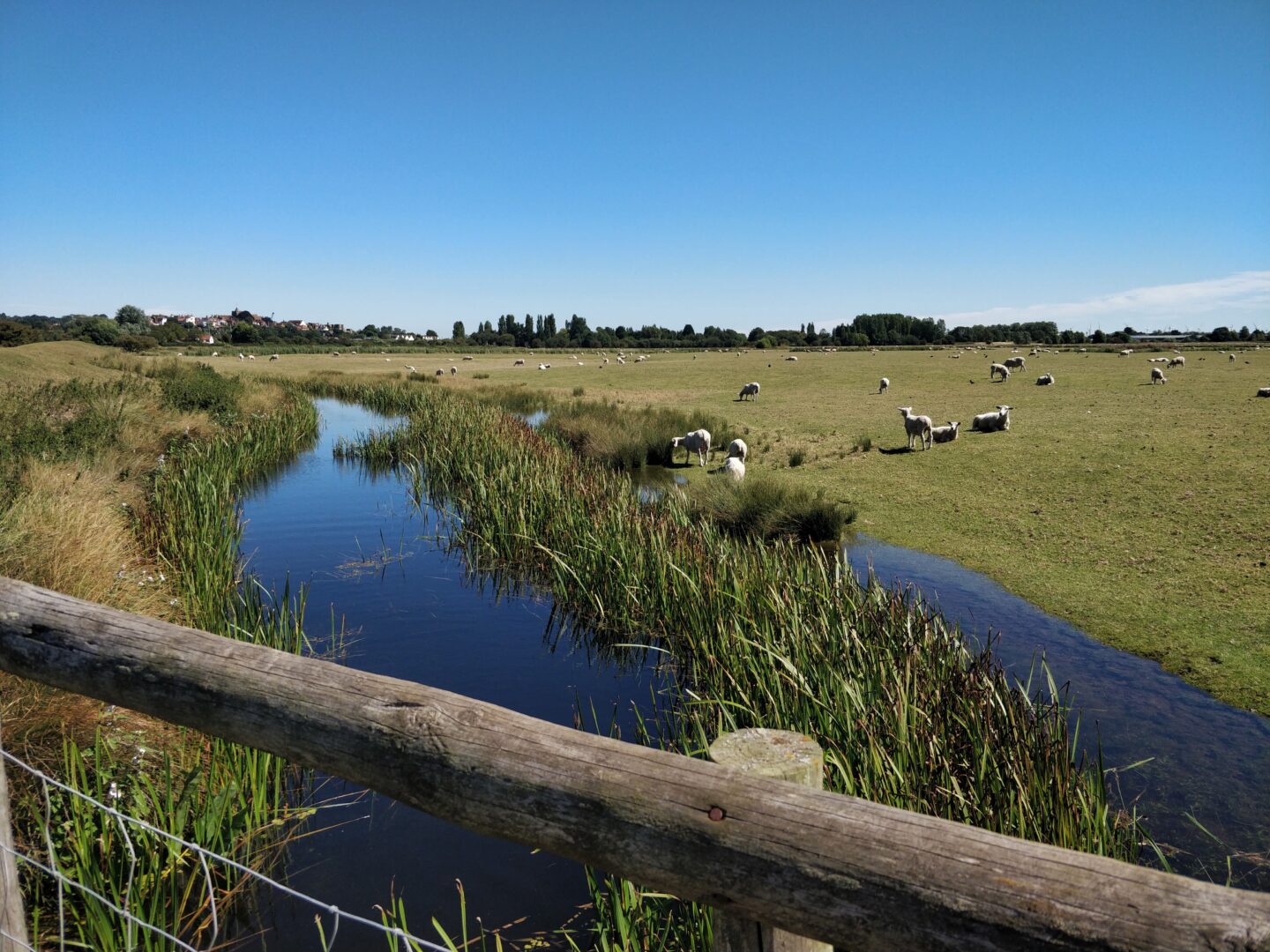 Which vineyards to visit
Tillingham
Maybe you're thinking about heading to Rye because you already have some vineyards in mind. If not, or if you have time to squeeze in another one, the closest one is Tillingham. A couple of weeks before our trip, we bumped into our chef friend Jay Morjaria at Vagabond and he introduced us to their rosé. What a stroke of luck because this is such an impressive operation. Home to a biodynamic vineyard, a restaurant with rooms and a farm, Tillingham combines scientific and technological knowledge with ancient farming and winemaking traditions to create something truly unique. Sustainability is at the heart of everything they do. While the restaurant was closed when we went, we were able to enjoy their pizzas made in an outdoor oven in the Dutch Barn. My choice of salted mackerel, cherries, ricotta and garlic capers will easily go down as one of the best I've ever had.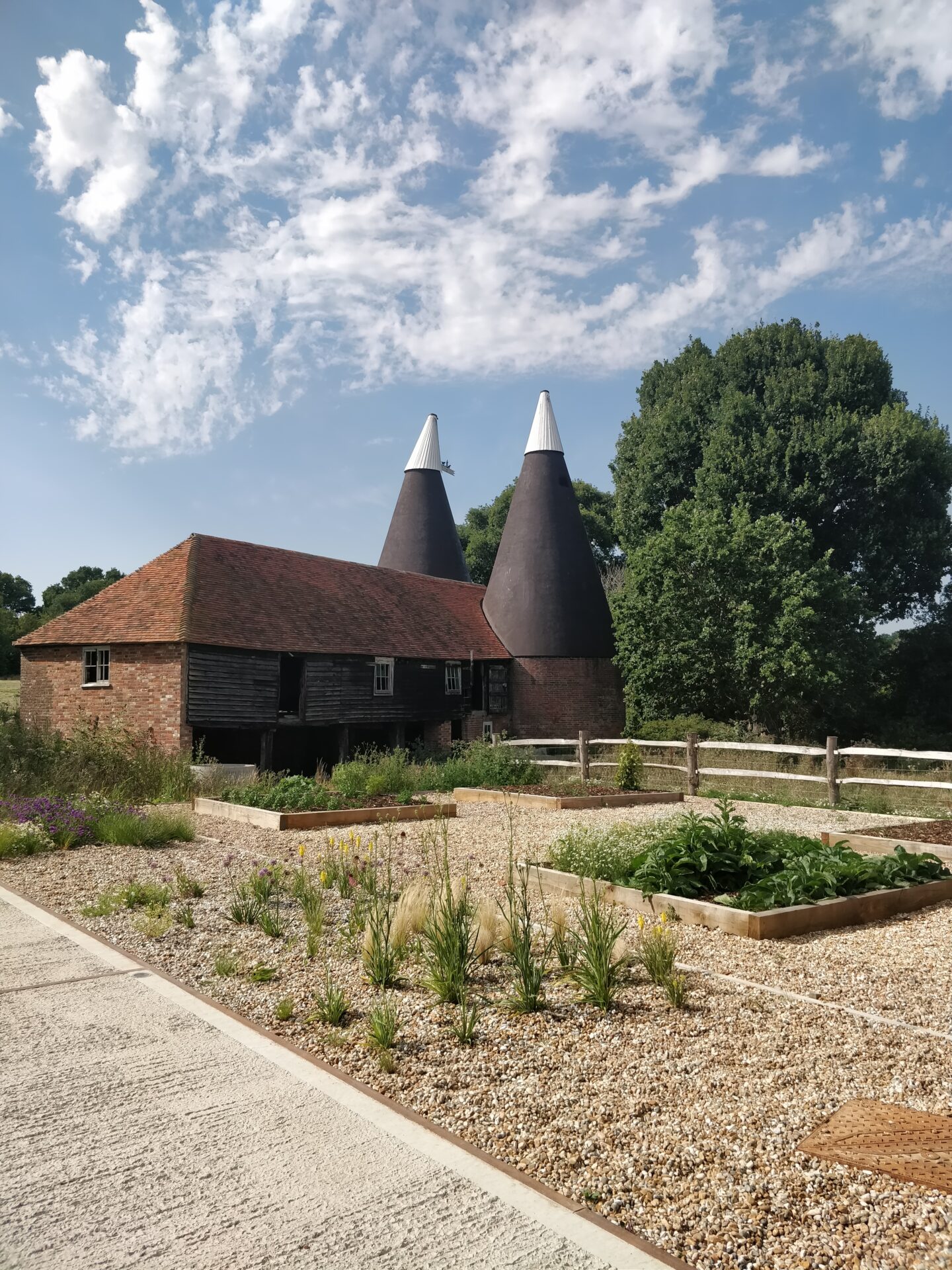 Gusbourne
Having fallen in love with Gusbourne at first sip at Holborn Dining Room, we were eager to discover its roots. Founded in 2004, 95% of the wine they produce is sparkling according to the traditional method. However, while they respect age-old traditions, Gusbourne also embrace modern technology and techniques, resulting in outstanding wines which are wowing the world. Among others, our tasting included our beloved Blanc de Blancs 2014, and was an opportunity to try the Guinevere 2017, a creamy, oaky Chardonnay which surprised us both. Chef Savla has since become a Gusbourne Reserved member and receives 12 bottles in two deliveries a year, has access to their rare wine cellar and can attend events, along with other benefits. Any excuse to revisit.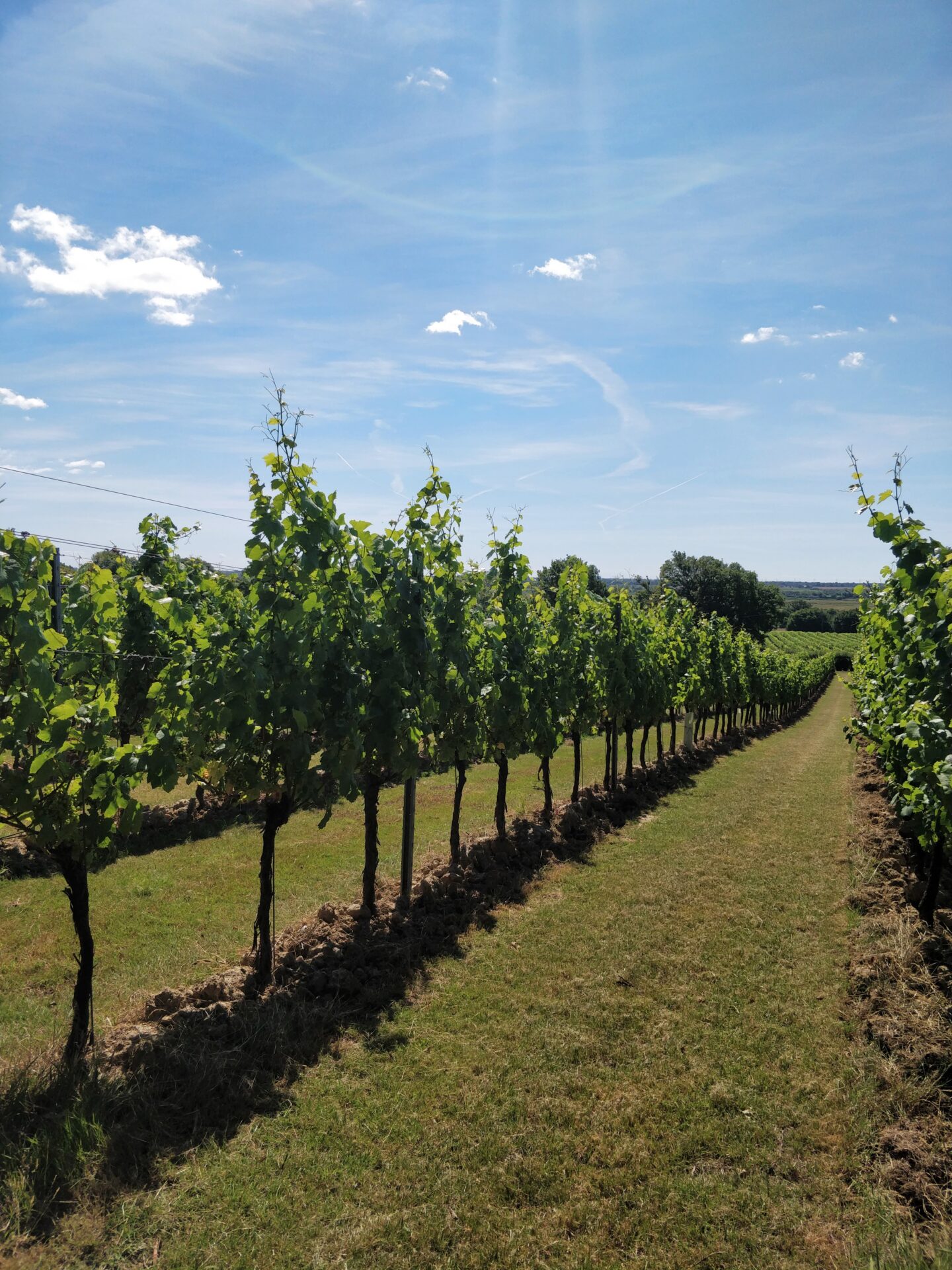 Chapel Down
Chances are that you'll have heard of Chapel Down, England's leading winemaker. Widely available in most supermarkets, their still and sparkling wines are changing perceptions of English wines, both at home and abroad. What you might not know is that they also produce gin, vodka, beer and cider, all of which you can buy online. Chapel Down is the official supplier to No. 10 Downing Street and others, and their sparkling rosé was served at the Duke and Duchess of Sussex's wedding reception. Following the tour, we got to taste several wines, including Kit's Coty, a premium range produced from a single vineyard in the North Downs of Kent. To prolong the experience, you can stay for lunch (and enjoy more wine if you're not driving) at on-site restaurant The Swan.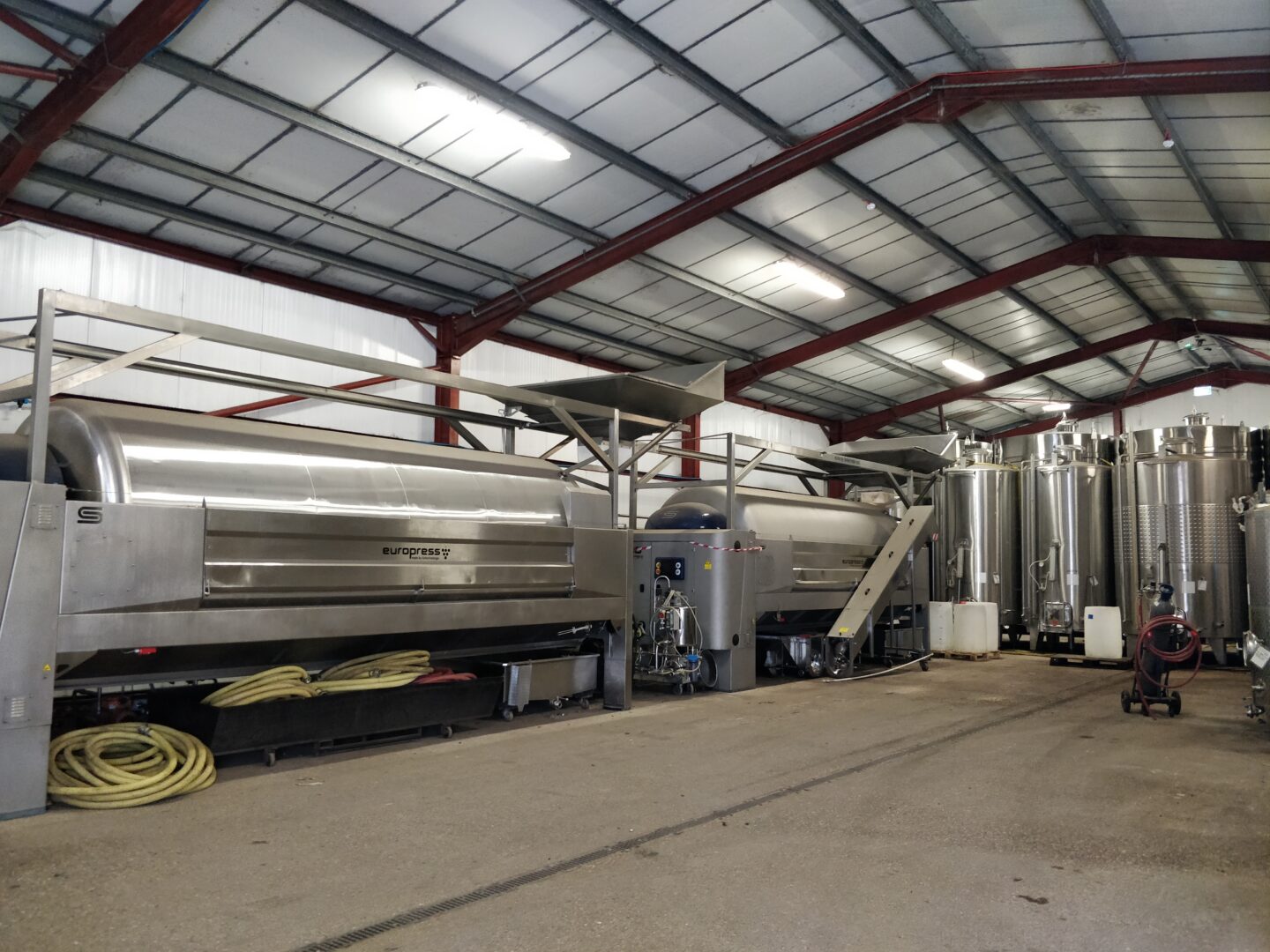 Where to drink
The Rye Waterworks
It depends on what you like to drink. If you prefer local ales, beers, ciders and gins, check out The Rye Waterworks, the first micropub to open in South East Sussex. It originally started life as a water pump house 300 years ago, was transformed into a soup kitchen and now has been awarded pub of the year 2020 by CAMRA (Campaign for Real Ale). I was really impressed with the mango gin I ordered, served with fruit and herbs, while Chef Savla had no complaints about the mango cider. Side note: everything you see on site is for sale, from the chairs and tables to the ornaments and artwork.
The Globe Inn Marsh
Gin aficionados can't miss The Globe Inn Marsh, a "pretty little clapperboard pub" which opened in 2013 boasting "sheep-shack chic". Marketing spiel aside, it's a fantastic place to explore lesser-known local gins, such as Dockyard, Mayfield and Anno. On our first visit, I couldn't get enough of the saffron gin (Gabriel Boudier, Dijon), which I tried to sip slowly on the colourful terrace decorated with plants in plastic sandcastle-shaped buckets and beach-related paraphernalia adorning the back walls.
We then went back to try more of the menu, including an intense coconut gin with ginger ale and the more delicate rhubarb and rose gin. Other flavours I fancied were Christmas, Plum and Quince, but there's something for all palates (unless you can't stand gin, in which case there are other local drinks to enjoy).
The Grapevine
Fellow Champagne fans will want to spend every evening at The Grapevine, where you can choose from famous French names or local gems. I recommend the Winson Estate Blanc de Blancs, as well as their house Champagne (Collet). This dimly lit bar, where live musicians entertain you while you get gently inebriated on weekends, also offers a selection of cocktails and wines. While they don't serve you food, customers can bring in meals from local restaurants if they wish, e.g. fish and chips from Marino's, kebabs from Turkish favourite Leyla's, etc.
Where to have tea
Lovers of intimate tearooms will be satisfied to see that Rye caters to their needs. Although I count myself among this group, we didn't indulge in afternoon tea as we were sticking to two meals a day to avoid overeating (I barely recognise myself as I type these words, but 40 is fast approaching and our metabolisms can no longer cope with three daily meals on holiday).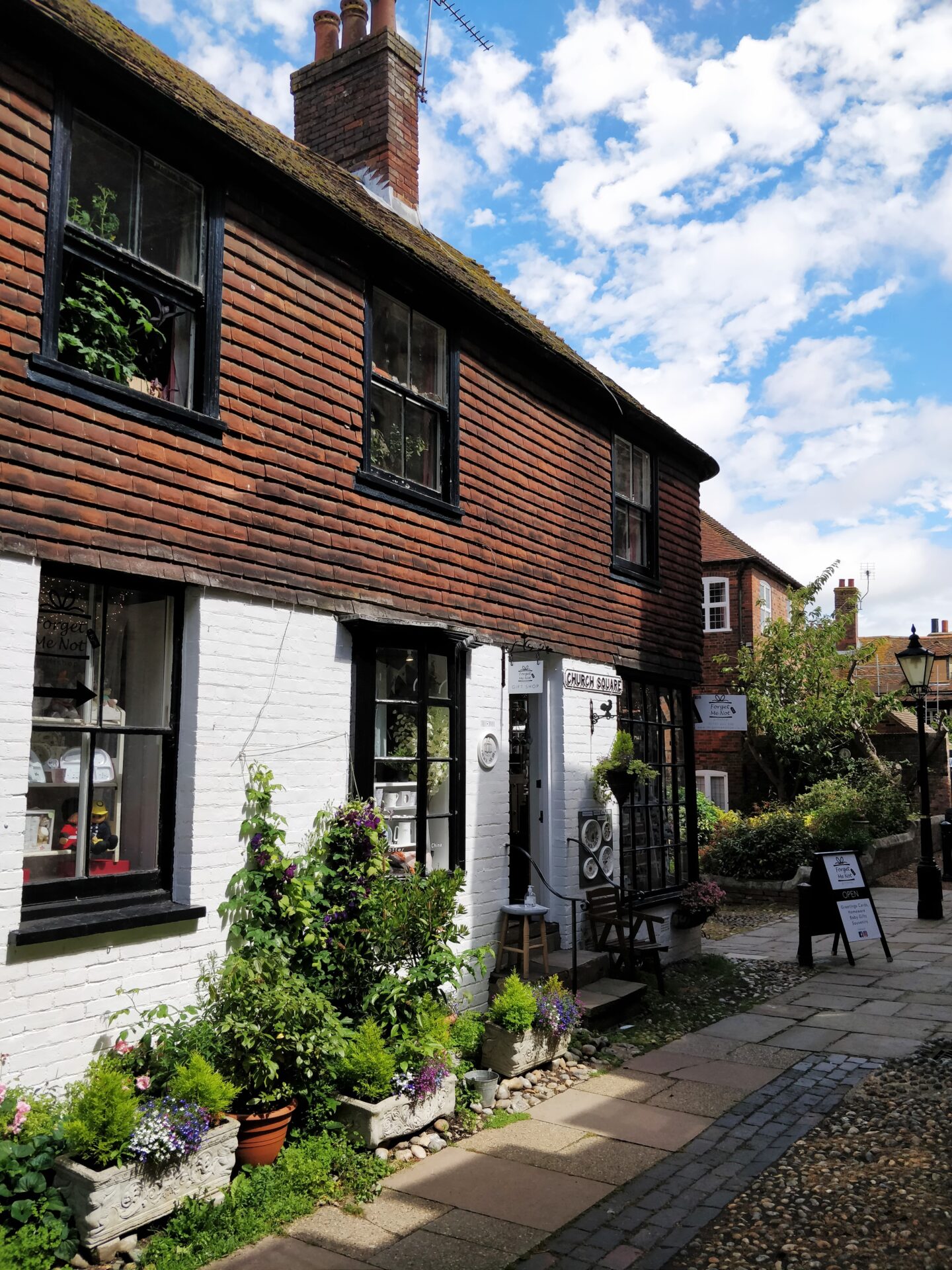 The most charming one is The Cobbles Tea Room, where walking down the cobbled pathway feels like stepping back in time (once you've battled through everyone talking photos). Rye's central hotels also offer this quintessentially British experience, including the reportedly haunted and extremely photogenic Mermaid Inn, The Hope & Anchor and The George (under renovation after a recent fire). Others to add to your list are Apothecary Coffee House, The Fig, Quayside Café and, surprisingly, Simon the Pieman.
Where to shop
Rye is famed for its antique shops, which can be found all around the town. While I don't know the first thing about what's desirable and bargainous, I certainly loved walking around the different shops and wondering who previously owned these items and how they ended up there. Chef Savla doesn't accompany me on these outings because 1) he has no interest in antiques and 2) I take too long. But you can head to places like Wishbarn, Mint and The Quay to shop away to your heart's content.
For more modern items, either for yourself as souvenirs or gifts for loved ones, it's well worth checking out Simply Rye. Their coastal-themed products, ranging from homeware and clothing to candles and cards, are elegant and will undoubtedly evoke happy holiday memories for years to come. I picked up a blue and white fish-shaped decoration to hang from my wardrobe door handle and plain ceramic dish for loose jewellery items.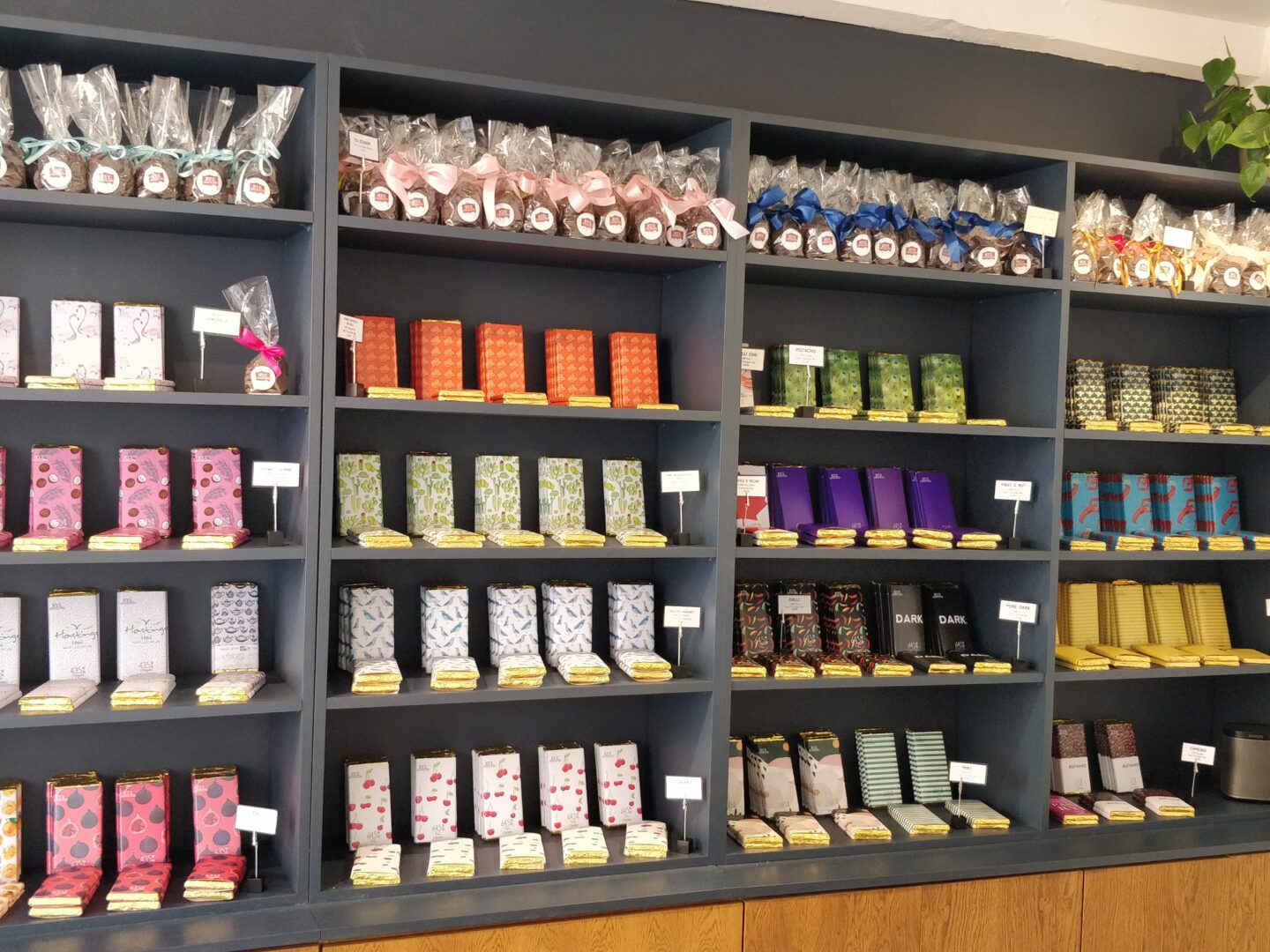 Knoops is a name that always comes up when you mention Rye. At this cute chocolate shop, you pick your preferred percentage, which then goes into a hot chocolate or milkshake. I ordered the former (85%) and enjoyed it, but it was too milky for my liking and the chocolate shavings hadn't properly melted, so the texture was bitty.
Speaking of chocolate, Rye Chocolates is a must if you're partial to this sweet treat. Founded in 2016 using a small broken machine, they've gone on to produce delicious single-origin, artisan chocolate in a wide range of flavours and percentages, such as peanut butter, pistachio, chai, fig and Earl Grey. The packaging is equally delightful, featuring bold colours and designs. People who aren't planning on heading to Rye in the near future will be happy to learn that you can order the bars online.
---
All photos are my own, unless otherwise stated, and remain the trademark of www.savlafaire.com.
RYE LINKS
Aviemore Guest House, The Standard Inn, Webbe's Fish Café, Marino's Fish Bar, Landgate Bistrot, Hoof, Tillingham, Gusbourne, Chapel Down, Simply Rye, Knoops, Rye Chocolates
SAVLAFAIRE LINKS
Jay Morjaria interview, Holborn Dining Room review, Calum Franklin interview, Nokx Majozi interview
PIN FOR LATER