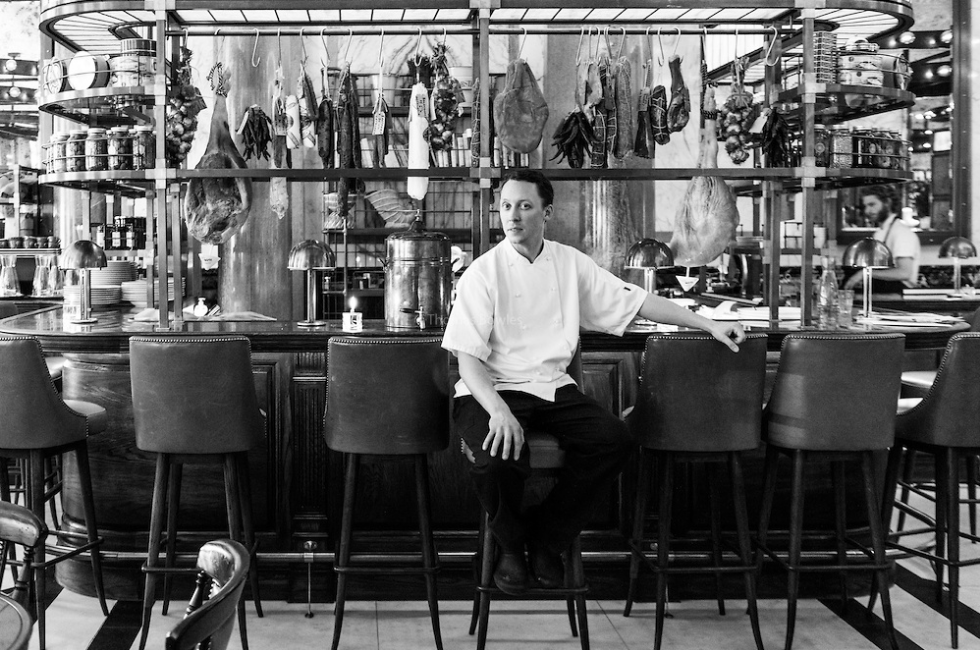 In his own words, Chef Calum Franklin is a "pastry deviant", unafraid of "doing naughty things with pastry". Sensual images of his devilish dishes fill his Instagram feed, including intricate lattices on Beef Wellington casings, ornate pie lids and art-inspired pork pie covers. If you're hungry for a slice of these pies, you can find him heading up the kitchen at the equally beautiful Holborn Dining Room. Previous roles include The Ivy, Aurora (Andaz/Great Eastern Hotel), Indigo (One Aldwych Hotel), Roast (Borough Market) and Chapter One in Kent, where he was formally trained.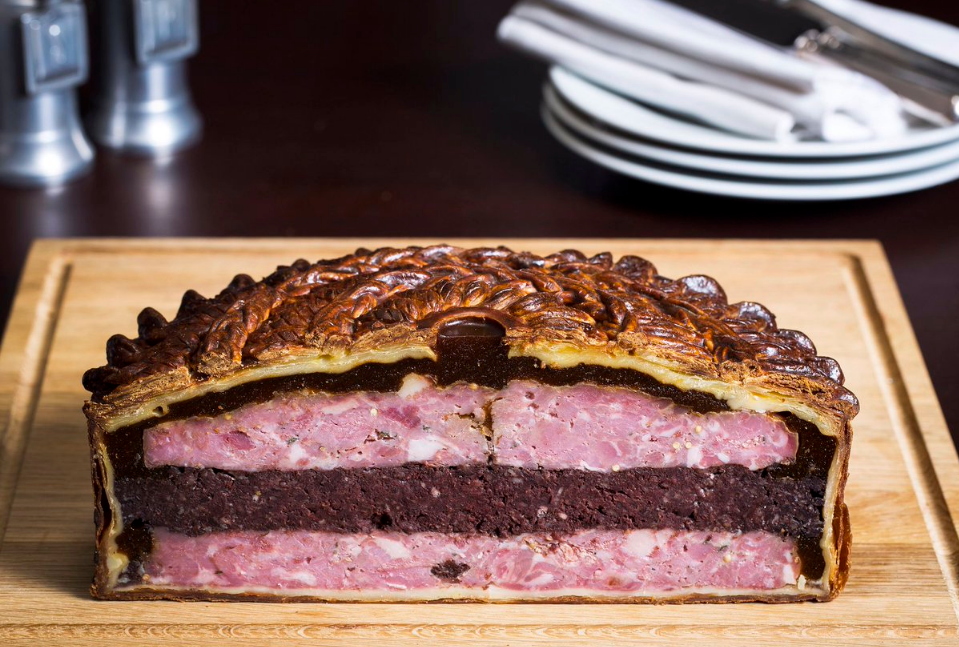 You started learning about pastry as you felt that you needed to improve your skills in this area. Are there any additional skills that you would like to develop in the kitchen?
I adore being taught, and reading about butchery, as it's a huge field of knowledge, with different countries having different techniques, cuts and styles depending on their terroir. As the price of meat increases, it's vital to learn to butcher efficiently and to be able to take out unusual cuts.
If you were invited to speak about a topic totally unrelated to food, what would it be and what about it appeals to you?
Film has always been a huge interest of mine: I'm obsessed with Korean cinema; it's completely wild in comparison to Western cinema, but often shares similar themes. I can't wait for The Handmaiden, Park Chan-wook's new film.
During the time that you lived in Canada, what were the main differences that you noticed between the general British and Canadian mindsets?
Very little to be honest; that what's so appealing about living there as a Brit. The guys in my first kitchen destroyed me from day one for being British in a sarcastic, relentless way and I loved every minute of it. I do the same with them here and they enjoy it equally. Aussies are up for that game, too.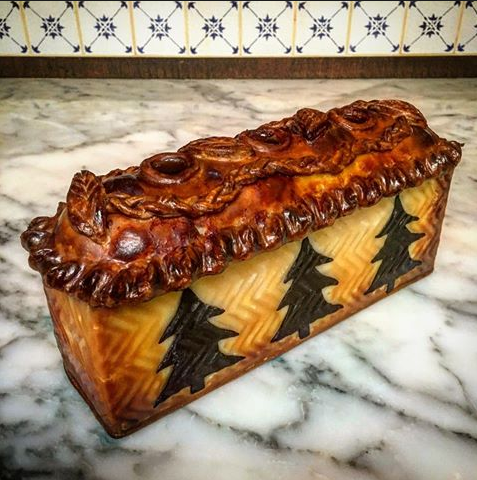 Who is that one person you can talk to about just anything?
I'm lucky, I think; I have lots of people I can be completely honest with. I know it's cheesy, but I do have that relationship with my fiancée, too. Also, I love having a get-together with Lee Bull, the exec chef of HIX restaurants. We've known each other for a long, long time and can say anything and not judge each other. He has me crying with laughter every time.
You have previously been quite vocal about having chefs' names on jackets. What do you dislike about this tradition?
If people want to do it, that's completely up to them, but it's not going to make me think you are a better chef because your mum sewed your name on your jacket. If chefs got it done like football shirts with big letters across the shoulders, I'd be down with that, though. Let's do that.
One of your favourite snacks is pickled onion Monster Munch. If you had to make a dish with them, what would it be?
It's quite hard to better something that is near perfection in my eyes. I think Neil Rankin does something with it at Temper, though!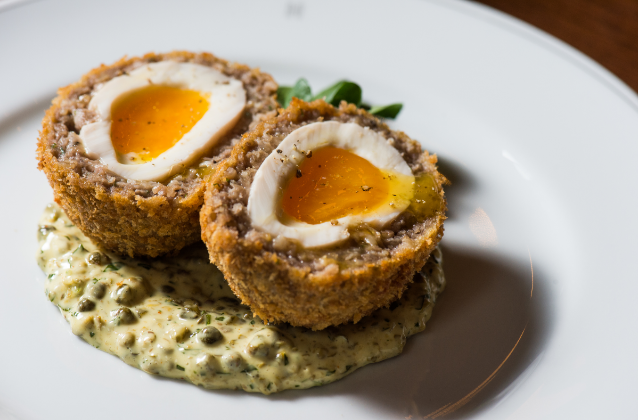 What is your least favourite thing about humanity?
Currently, it's the refusal to listen to hard facts and science versus believing something that just suits you better; that scares the hell out of me and is a dangerous road. Also, at the beginning of last year, I saw people trying to pout and look sexy in selfies at the Paris terrorist attack memorial in République; that made me want to give away all my stuff and live in a forest.
Being creative and striving to push boundaries can be a risky business. Have you experienced any major setbacks, and if so, how have you overcome them?
There's always a solution; that's what I've learned over the last few years. It may take you stepping back for clarity or asking the people around you for their advice until you find the way, but anything is achievable.
In an interview with Munchies last month, you said that you are "quite obsessive about design and pastry is a good outlet for that as a chef." How else do you channel that obsessive energy in your life?
I'm always restless; I've realised that over the last five years. I can't just sit at home on a day off and do nothing or I climb up the walls, design, and crafted work was an outlet for that. If I'm not making something physically then I'm probably planning something in my head and then writing it down. My notebooks look like Kevin Spacey's in Seven.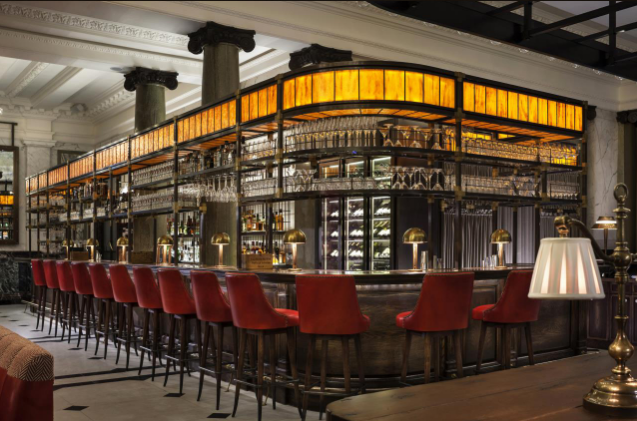 When you try out a new dish, do you still hide behind the marble pillar in the dining room and watch people's reactions? If so, how do you respond if the feedback is not as positive as you had hoped?
Always hide and watch. if the reaction isn't good, I'll slip into a bit of a dark hole… This job is full of extreme highs and lows, but then after you've got to pick yourself up and ask why didn't it work and what can you do to improve it.
What has been your least extravagant purchase, but the one that has had the most positive impact on your life?
Years ago, I bought book called Don't Try This At Home, a collection of stories from some of the biggest chefs of our time admitting to mistakes they had made. Some of the stories are incredible and some are actually very sad. It taught me that it's OK to make mistakes, we all do it.
Have you ever tried a dish in another restaurant or at an event that you wish you had created, and if so, what made it memorable?
The smoked eel in a burnt apple broth at Lyle's: I can taste it now and that was about three years ago. I was eating by myself at lunch and it made me smile; beautiful dish.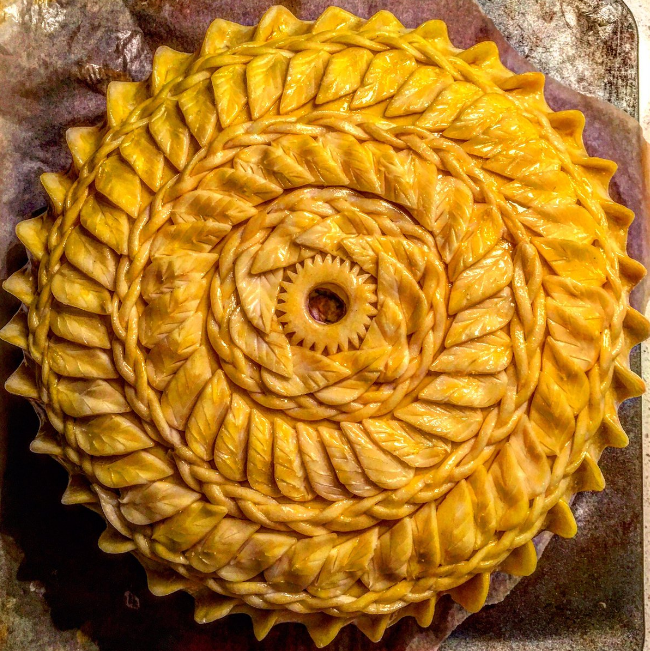 Your name has become synonymous with elevating the humble British pie to an art form. Are there any other classics that you would like to modernise and what would be your take on them?
If we say modernise, I think it's important to be clear that I'm not deconstructing, reinventing or turning a pie into a frozen mousse: it's an attempt at elevating. I'm trying to use the best ingredients we have available now and add some creativity in design to make things special. There's a huge scope in British food to do that: look at what James Durrant is doing at The Game Bird. For me, well, watch this space, I guess; I want to keep some things up my sleeve.
What would your perfect day look like and why?
It would start with leaving my phone at home and just going out to actually live in the moment, talking to friends and loved ones honestly, doing that in nice weather, somewhere beautiful, with good food.
Diners/food bloggers taking photos and videos of their meal to share on social media platforms is very common nowadays. How do you feel about this modern-day obsession?
I still want to savour my food when I eat it, although I'd never say I haven't taken a photo of a meal if it looked brilliant, or if I thought it would be nice to highlight what a chef had done, or that friends of mine should try something I've really enjoyed. I'm not going around ticking boxes, though, which I do see often now with bloggers; there's definitely time to put your phone down and just enjoy the food.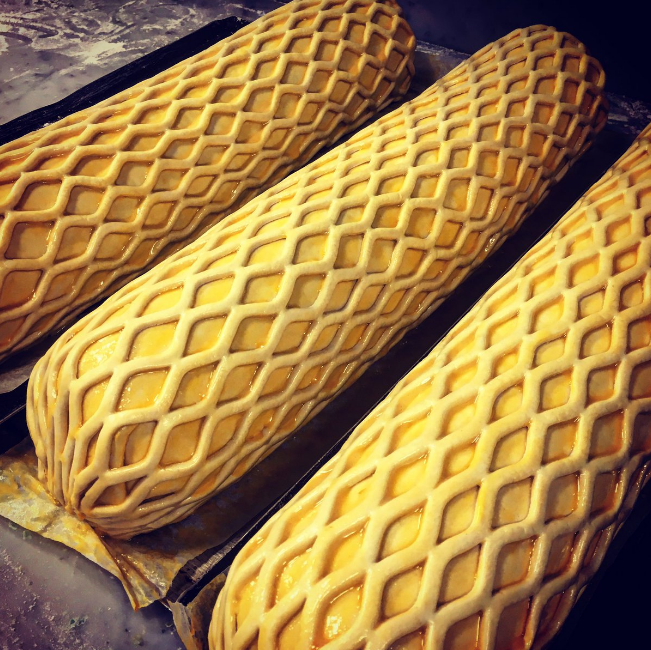 You recently collaborated with Ben Spalding as part of his #AllGunsBlazing supper club series in April. Why did you want to get involved in this project and what does his style of cooking represent for you?
Ben's food is bonkers and driven by pure creativity. I like the idea of someone who has put themselves into a situation where they can be like that; it's a freedom. The two of us working together is pushing me to do something out of my comfort zone and that's cool. It brings out something good in me, I think.
If you were to do a kitchen apprenticeship this year, which restaurant would be at the top of your list and what does it mean to you? 
It's a weird thing to say, but I'm trying just to focus on my stuff here and not pay too much attention to what others are doing. I want what I do to be truly mine and that when you come to HDR [Holborn Dining Room], it's a unique experience because of it. If I'm going to go and work somewhere else, it's more likely to be a farm, with a butcher or someone I feel will enhance what I do.
A Briton has yet to be shortlisted in the Championnat du monde de Pâté-Croûte [World Championship of Pâté-Croûte]. Will you be entering the 2017 competition, and if so, how are you planning on impressing the panel?
It's a real goal for me to be part of that competition. Even if they hated me, I'd just love to take part and give it my best; I like being the underdog. I have ideas, but they are under wraps for now, so you'll have to wait and see.
If you enjoyed reading this Calum Franklin interview, you can check out more exclusive Spotlight on Chefs interviews here.
Links: Holborn Dining Room, Holborn Dining Room Review, AllGunsBlazing Review, Lyle's review, Best Dishes of 2017
PIN FOR LATER