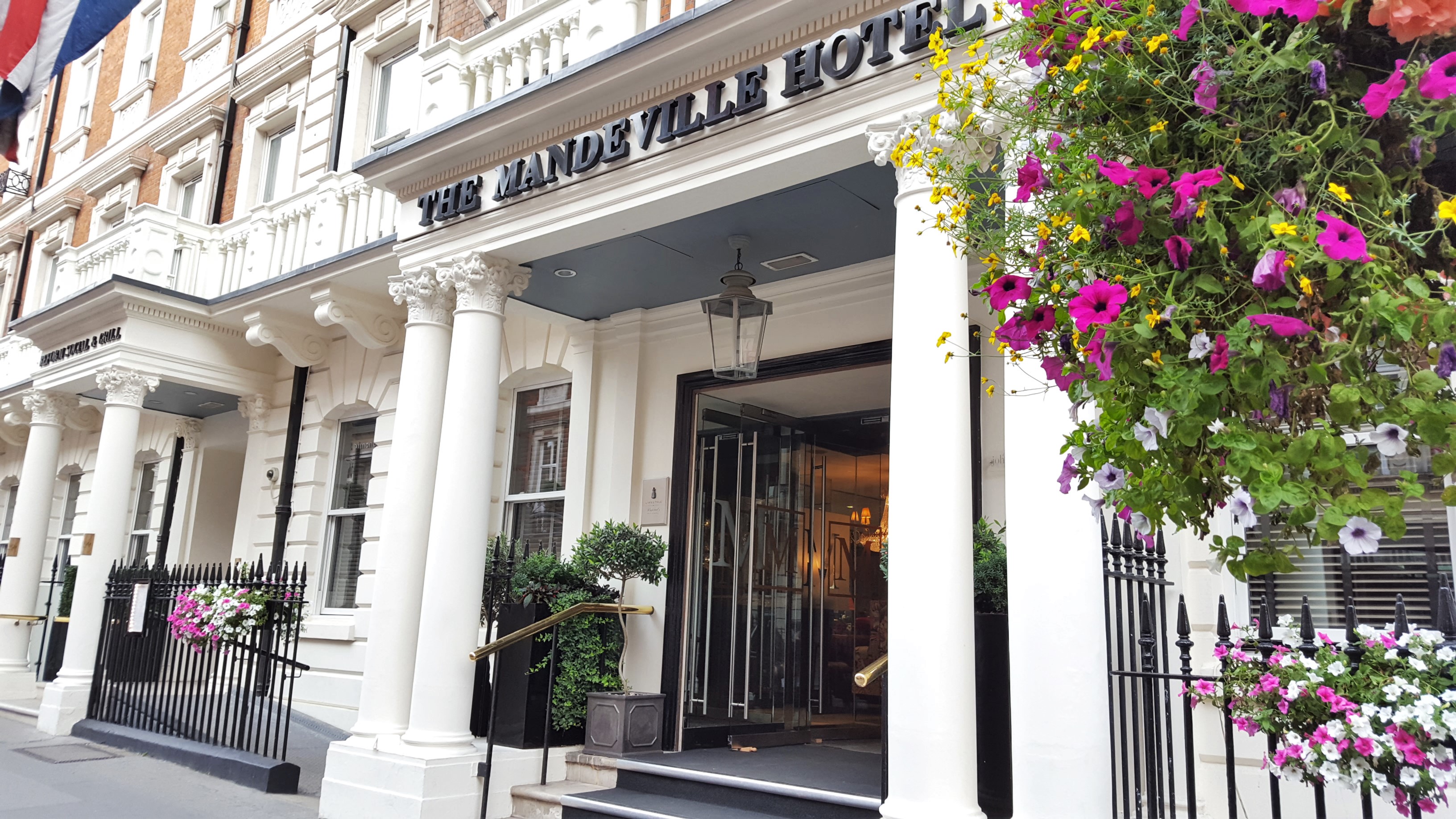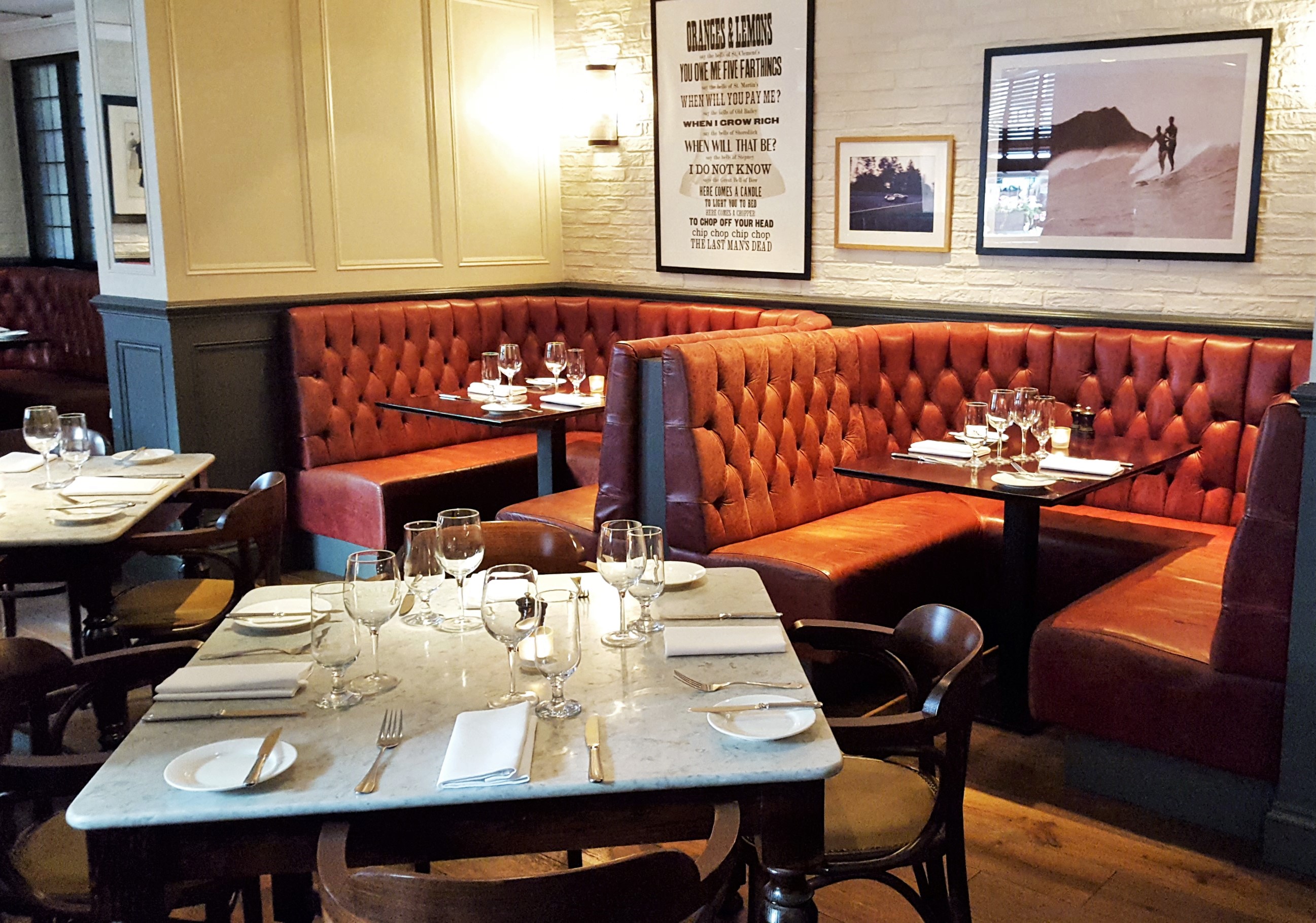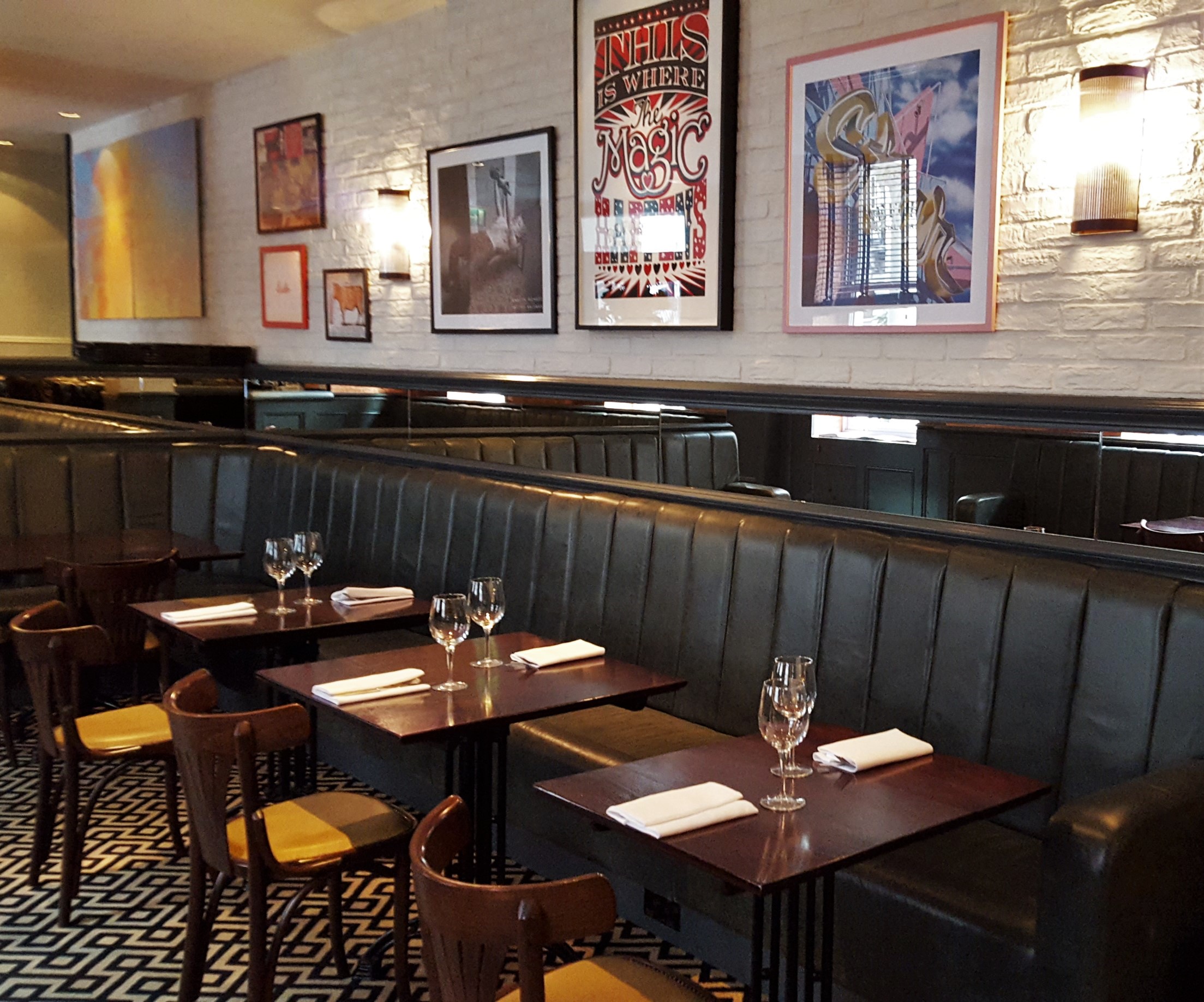 On a recent visit to The Mandeville Hotel, I was entertained by Magic Mike and there wasn't a bare torso in sight. To clear the confusion, this is the moniker given to Maciej, the head mixologist at Reform Social, for his ability to add a dash of this, a drop of that and a splash of the other to create heavenly cocktails to please every palate. In the hope of picking up a few tips, and desirous to sample the new drinks menu, I gladly accepted an invitation to his Cocktail Masterclass along with a few blogger friends.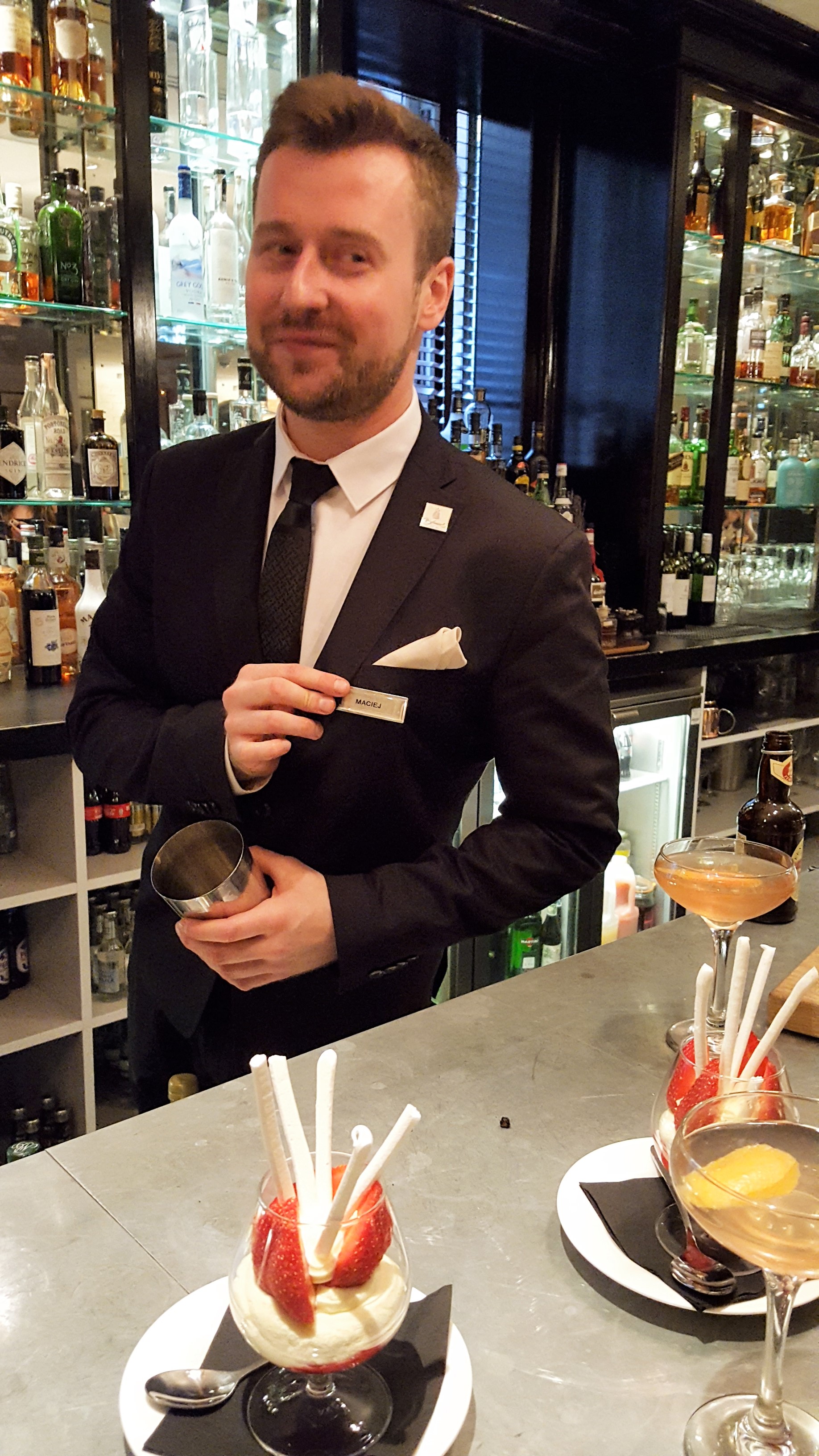 One of the advantages of turning up well in advance is the chance to grab some one-on-one time with the star of the show. While he was setting up, Maciej recounted how he was working as a paramedic in his native Poland when he came across a bar advertising a bartenders' course. Having always been a creative type at heart, he applied on a whim, thinking it'd be a fun way to earn a bit of extra cash. This decision changed the course of his career, which has brought him to London via stints in Krakow and Dublin. The charismatic cocktail-lover is now overhauling the drinks menu at The Mandeville to offer some lighter options whilst retaining its quintessential British appeal.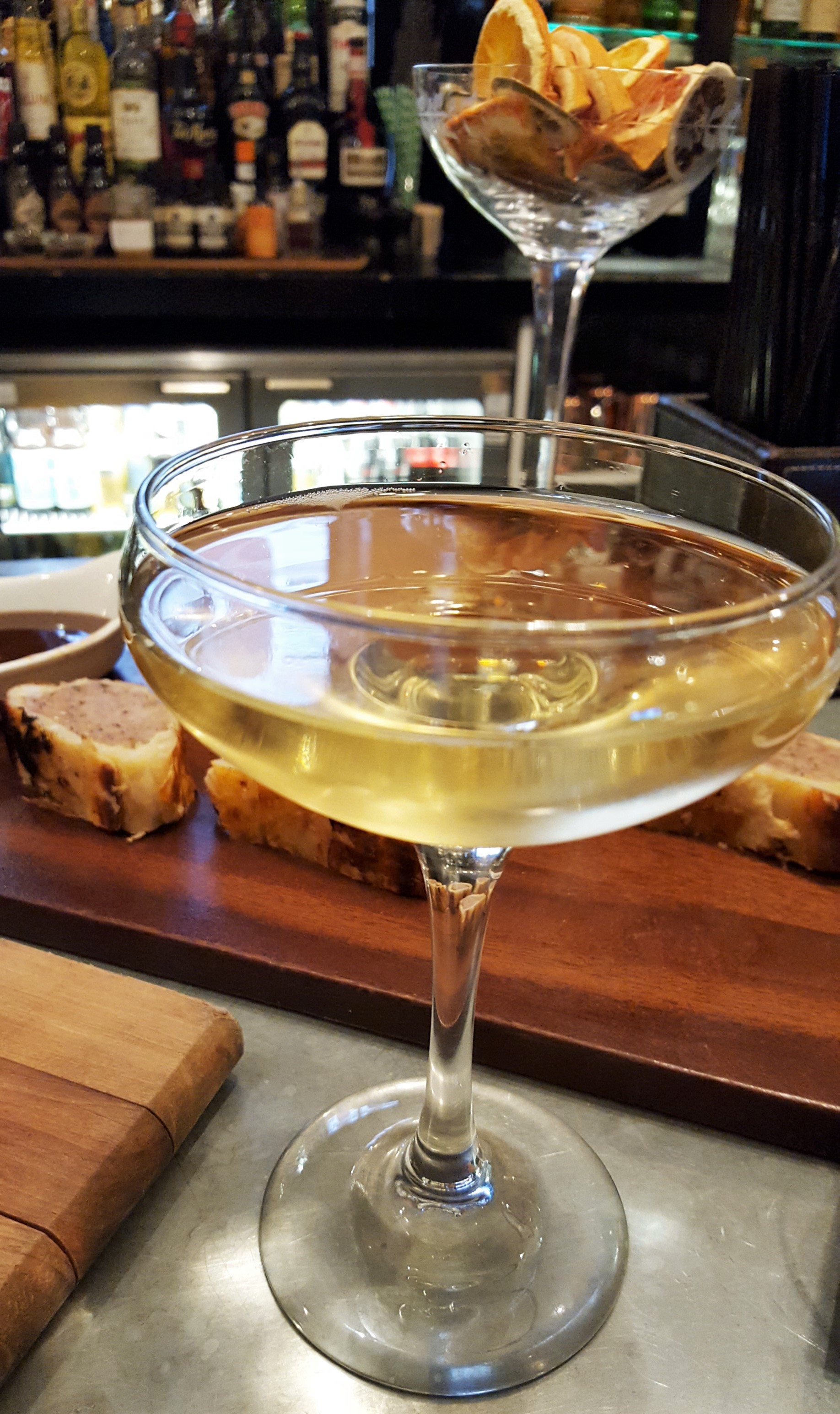 All this talking had left us feeling quite parched, so Taittinger Champagne was handed out to quench our thirst and get us in the right frame of mind for the first cocktail. Maciej's first trick was to burn small pieces of dehydrated ginger on a plate inside upturned glasses to flavour them while blending gin, elderflower, raspberry vinegar and blueberry shrub. The shaken ingredients were poured into the smoke-infused glasses and topped with Prosecco and lemon peel.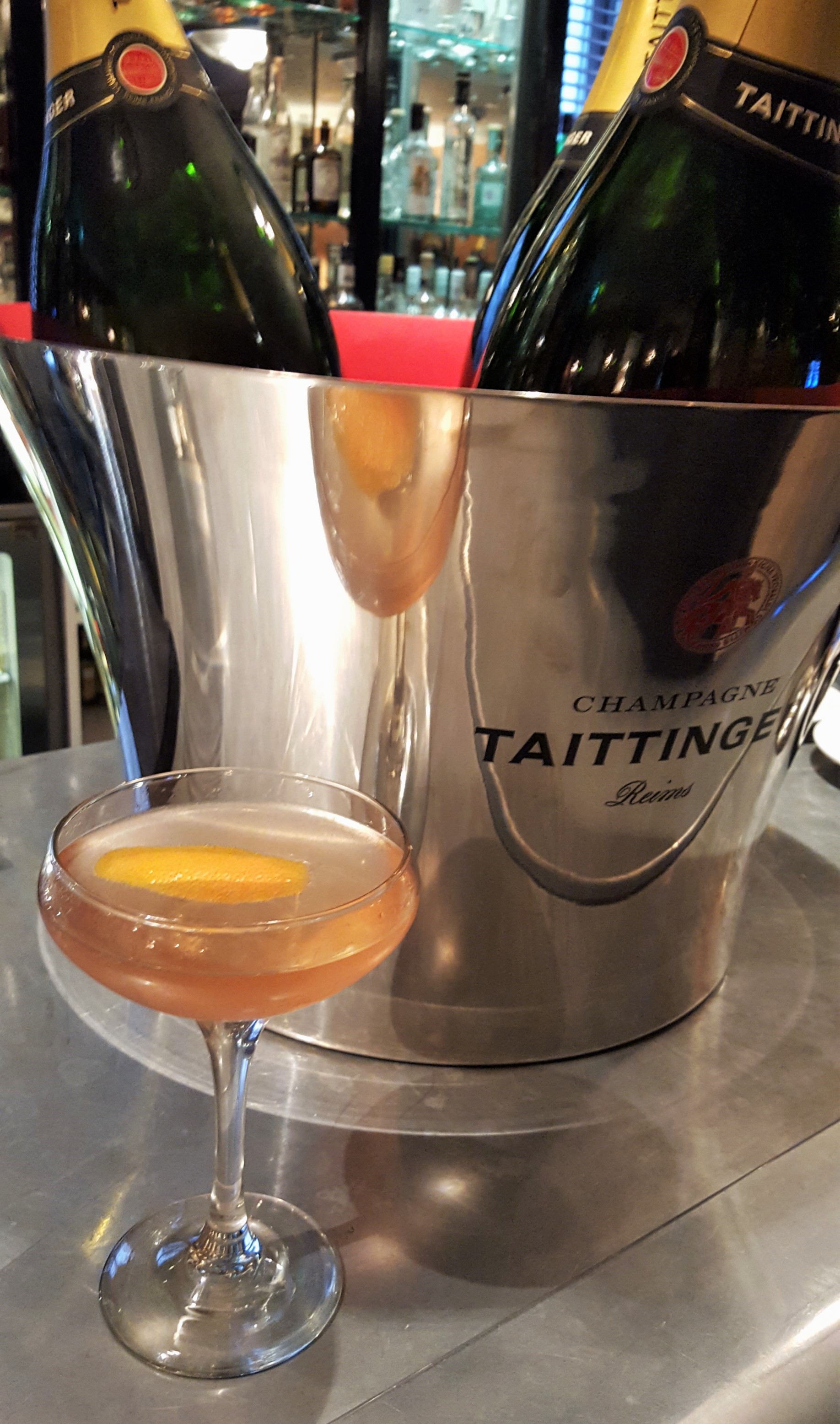 Grapefruit being on my list of foods I'd rather avoid (along with raw celery and parsley), I was a little apprehensive about tasting this, but the magician is very deserving of his nickname because I loved it so much that I could've easily ordered a second: it was fruity, delicate and light, with the smokiness offsetting the sweet to prevent it from being sickly. The dreaded grapefruit was extremely subtle and added a hint of tartness to the mix. In short, this yet-to-be-named cocktail – which we dubbed "Smoky Paradise" – somehow impressed us all despite our dislike of certain flavours and preference for lighter/stronger ones.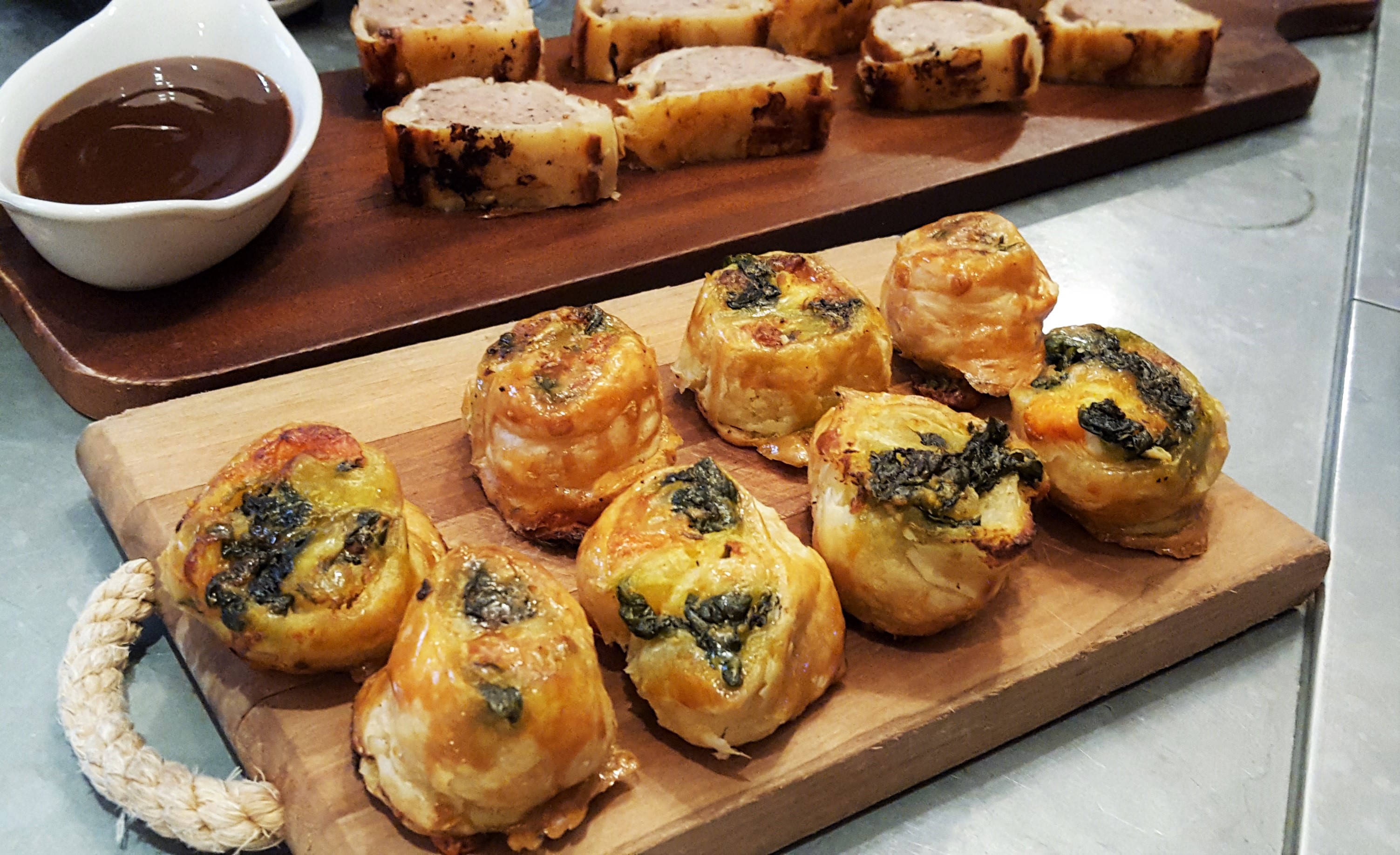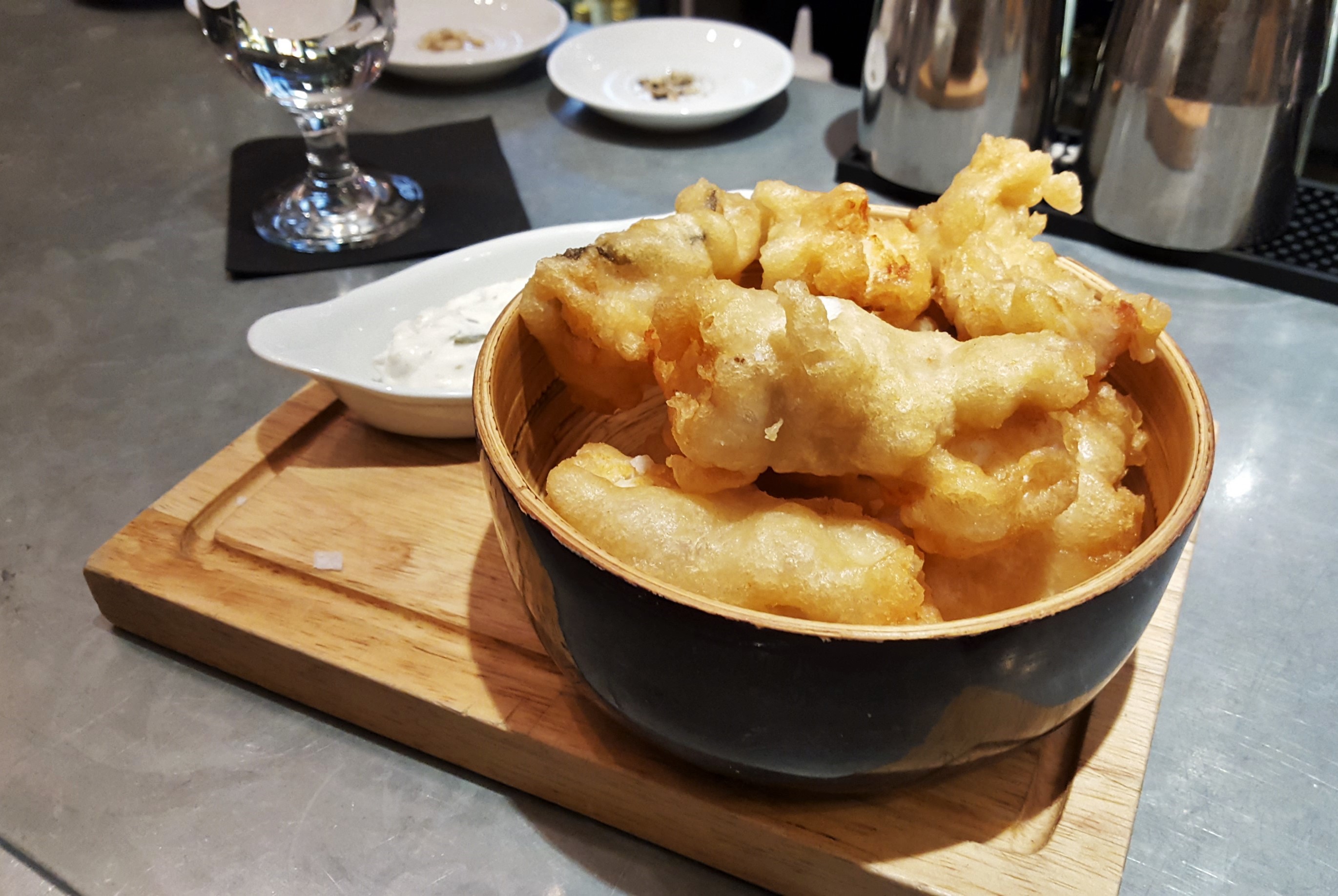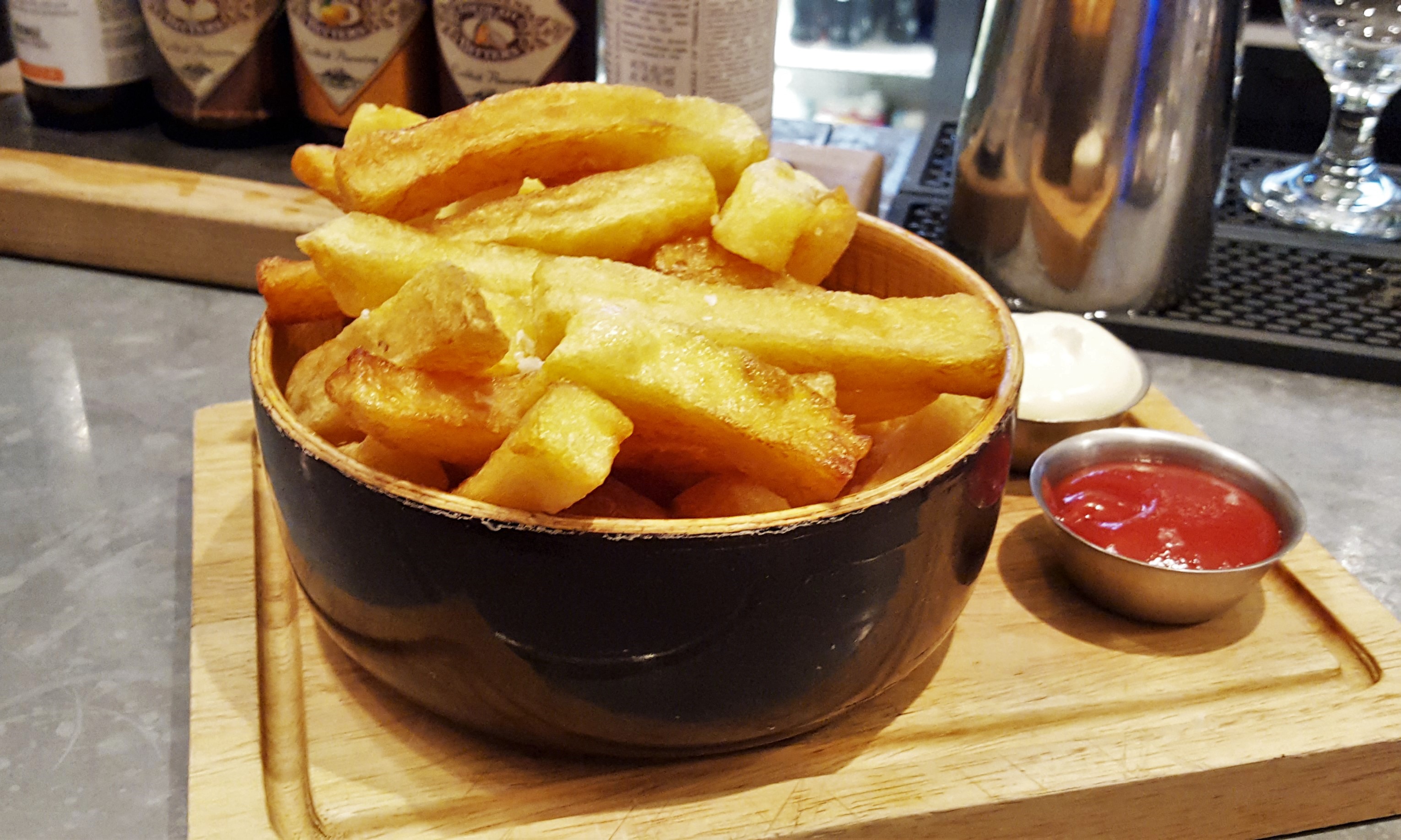 Tasting cocktails on an empty stomach is never a wise move, hence our collective decision to tuck into the food platters provided by the restaurant. It was a panoply of British classics such as sausage rolls served with a sharp and sweet dip, cheese and spinach pastry rolls, battered fish goujons with tartare sauce and chunky chips. Ever since the first bite of my butcher Grahams' expertly crafted, top-quality sausage rolls, I've been pretty particular about this pork treat. Reform Social's version was generous and tasty and therefore compared favourably to my leading local.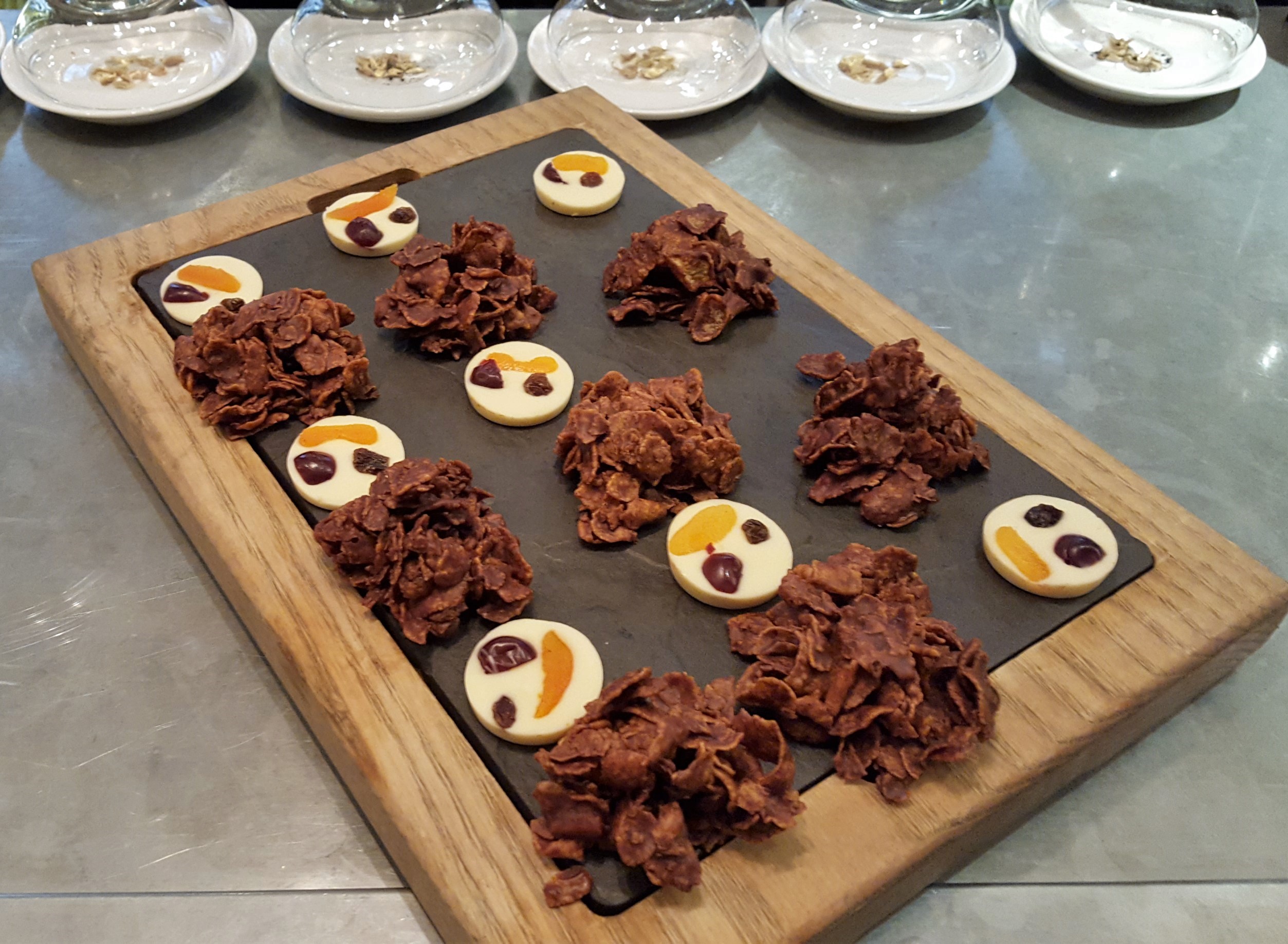 Desserts weren't overlooked and came in the form of chocolate-covered cornflake cakes, white chocolate and dried fruit discs and strawberries and cream. The former triggered a moment of nostalgia for many of us, as we discussed our favourite childhood dishes and memories of attempting to make them.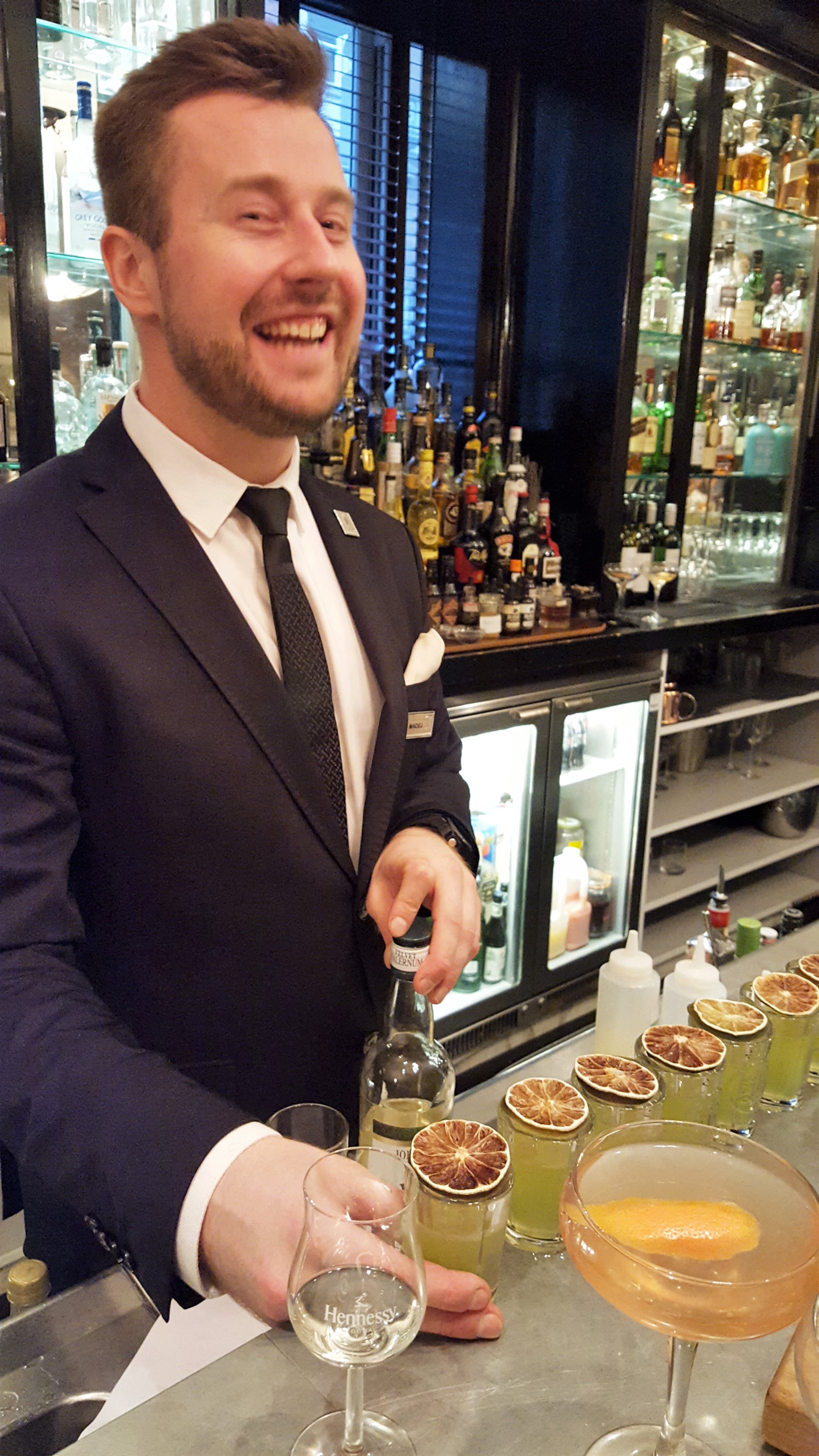 We'd been so distracted chatting about our blogging escapades that we hadn't noticed Maciej lining up the shot glasses along the bar. The next step on the road to midweek tipsiness was a much simpler affair with just 3 components: Velvet Falernum liqueur, gin and Midori Melon Liqueur. They got to know each other in the shaker before being introduced to a squeeze of fresh lime juice and garnished with a slice of dehydrated lime.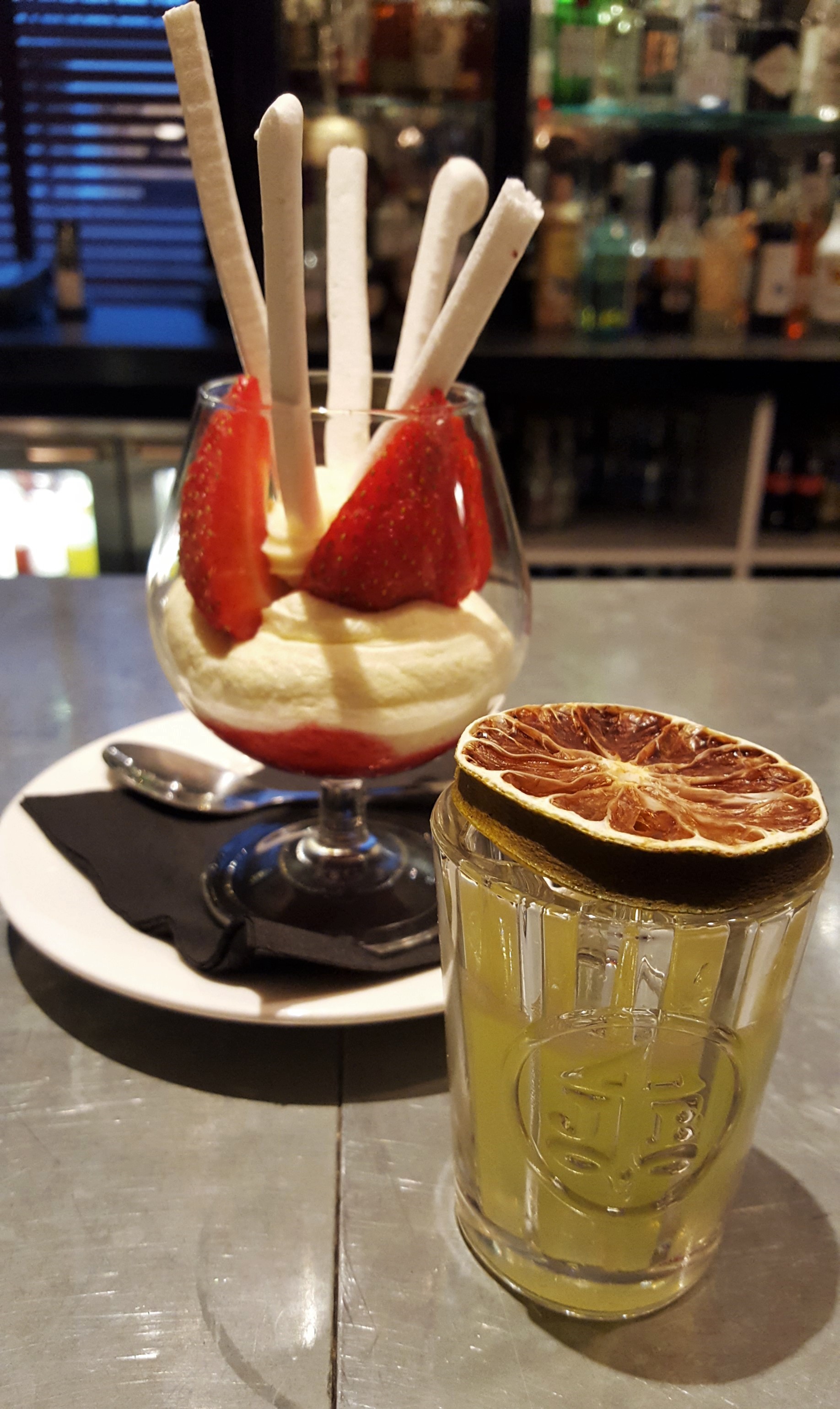 Entitled "Summer Memories", I think a few too many of these might result in you losing some: it was refreshing and refined, although the aftertaste was slightly medicinal in my view.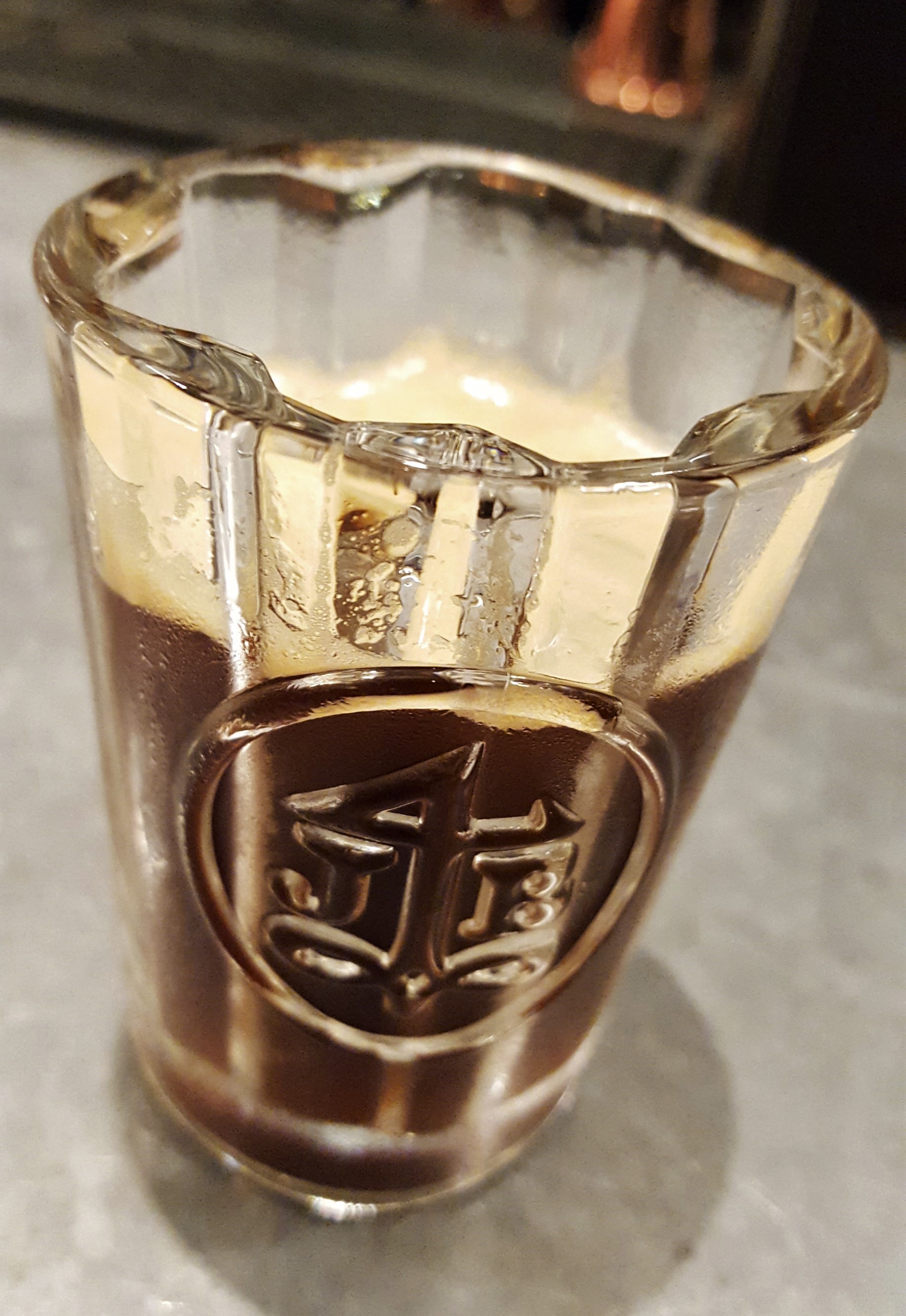 Not quite ready to head home, and having been spectacularly disappointed by my number one bar over the past few months, I challenged Maciej to make me his best espresso martini, which regular readers will know is my ultimate cocktail. His version was served as a shot and had a good coffee to alcohol ratio. I often find these to be too sweet, but Maciej had been careful with the sugar. Having caffeine this late in the evening was throwing caution to the wind, but it was for the blog, which makes it OK, right?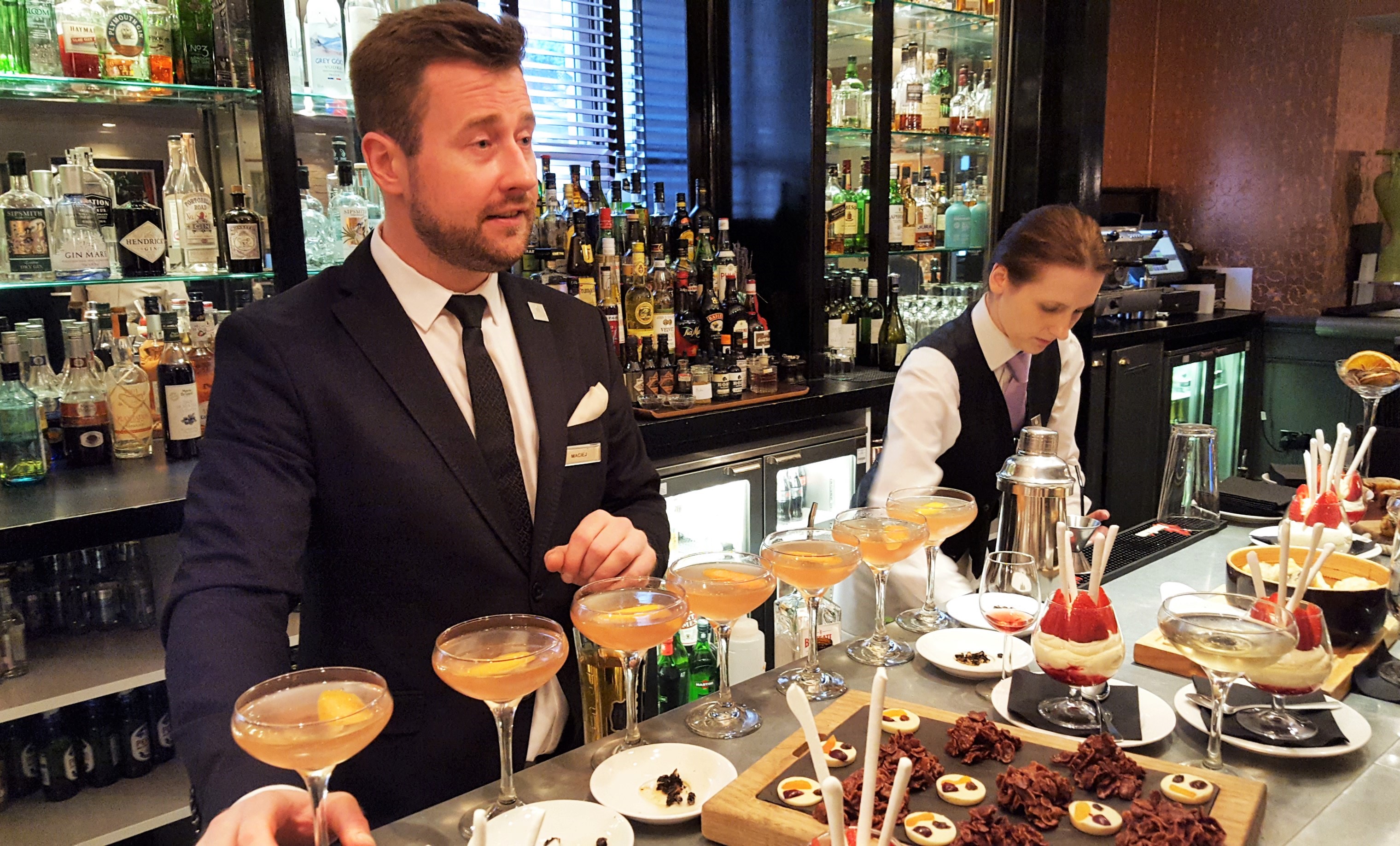 Spending time catching up with blogger friends is always a pleasure, and it's an even better experience when combined with classy cocktails. Hotel bars have the reputation of being cold and devoid of personality, which is the stark opposite of what you'll find at The Mandeville. Maciej and his colleagues breathe life and passion into these elegant surroundings located just off Oxford Street. Once you step into the bar, you forget that you're a stone's throw from one of the busiest streets in the world, making this the perfect location for a pre-shopping boost, a mid-shopping pick-me-up or post-shopping recovery.
Thanks to The Mandeville and Reform Social for hosting such an entertaining evening, to Eppie for organising it and to Aftab, Connie, Em, Marjan and Meg for their warm welcome to the blogosphere, support and friendship since I started blogging earlier this year. See you soon for more culinary and cocktail adventures!
What's your favourite cocktails and why? Let me know in the comments section below or on social media (@SavlaFaire on Twitter and Instragram) and let's debate away!
Disclaimer: This masterclass was complimentary, but all views and images are my own.
Links: The Mandeville Hotel, Reform Social, Grahams, Eppie, Aftab, Connie, Em, Marjan, Meg.