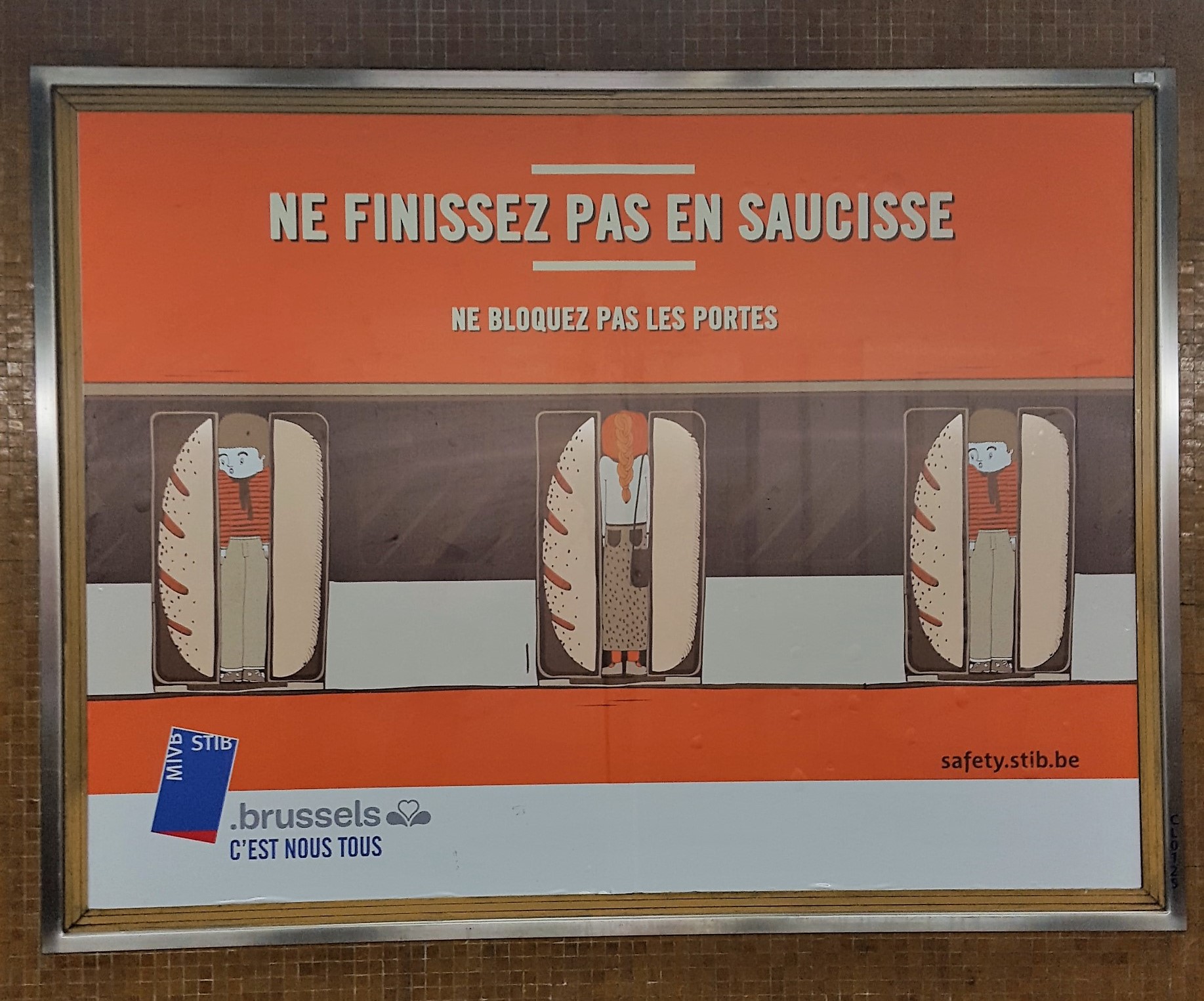 Barcelona was our destination of choice the last time my sister and I had a girly holiday several years ago. We seem to have a thing for cities starting with "B", as we chose Brussels for our latest escapade. Since we both live a short distance from St Pancras, Eurostar was by far the easiest option, whisking us from London to Brussels in a mere two hours. After we'd dropped our bags off at our Airbnb flat, we had 2.5 days to discover the culinary and cultural delights of Belgium. Here are five things we loved during our first trip to Brussels.
https://www.instagram.com/p/BToWWa_AcIx/?taken-by=savlafaire&hl=en
1. FRITES
We were on a mission to find the best frites and dedicated ourselves to the cause. Heeding the advice of fellow frites lovers the Gastrogays, we walked across the city, taking in the towers of the EU Quarter en route, to reach Maison Antoine. To dismiss this small roadside food truck is to miss out on one of the best fritkots in Brussels. At peak times, expect a wait of up to an hour (we barely waited for five minutes, luckily), which your memory will erase as soon as your hands clasp the cone. The fries are cooked in beef dripping, piled high then slathered with generous dollops of one of the many sauces. Classic mayonnaise came up trumps and was so much better than we'd expected.
€3.30 for a small cone with one sauce.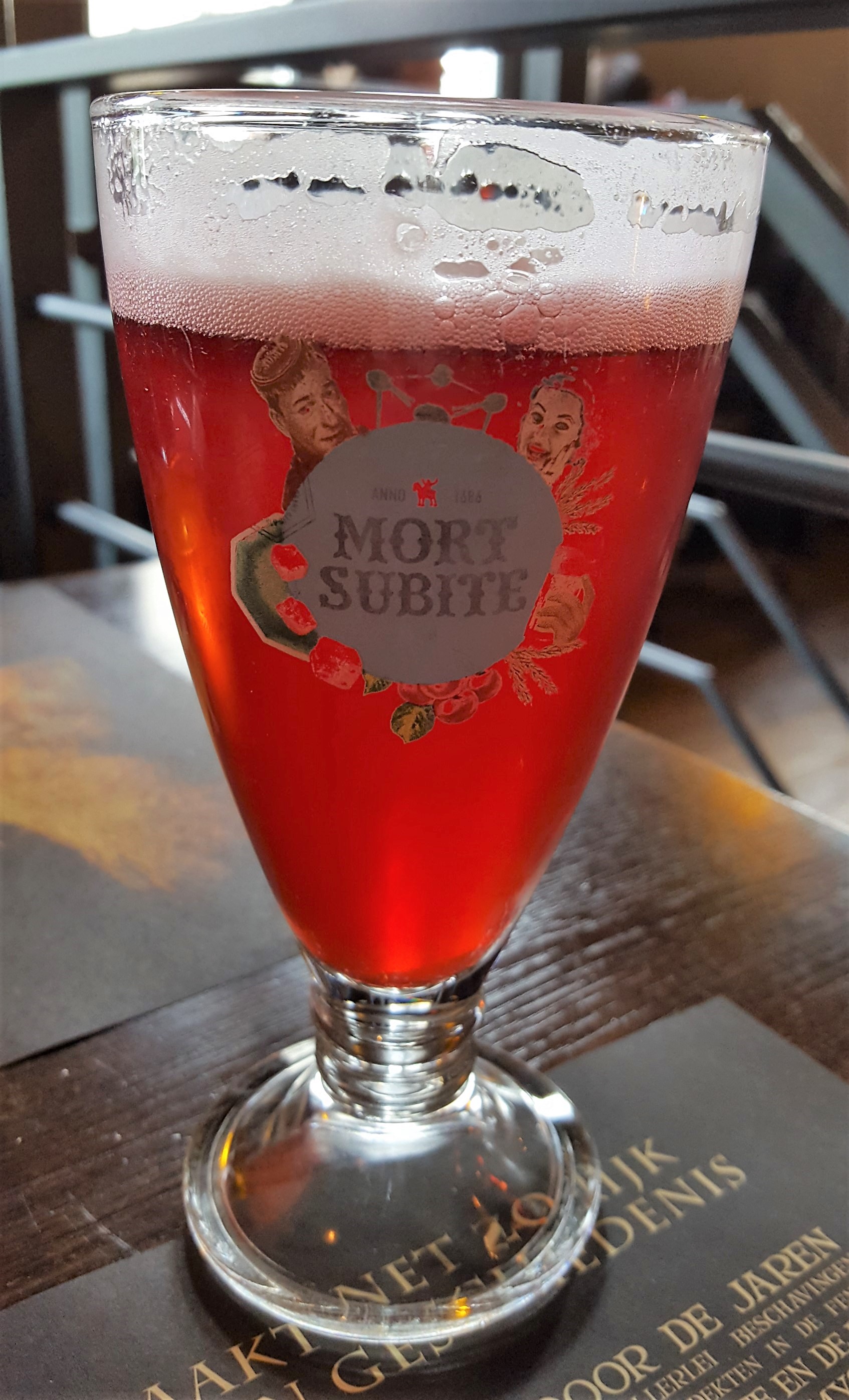 2. BEER (AND WINE)
Neither of us drink beer, but the flavoured versions are a different story. Brasserie du Lombard offers a wide range of fruit beers on tap and in bottles, with our favourite being Lindemans Kriek (cherry). This retro bar is the ideal place to quench your thirst after seeing the sights, sate your appetite and do a spot of people-watching from the terrace. If, like us, you have no idea where to start when it comes to beer, the barman will be happy to advise you.
€3-4 per beer.
Brussels is a beer drinker's paradise, so it feels a little wrong to mention a wine bar. However, Le Wine Bar des Marolles came highly recommended by our host and it's easy to understand why: gold-framed moody artwork; dark vintage furniture; an extensive wine list; and a top-quality menu. A glass of Bordeaux and Beaujolais went down very well that day.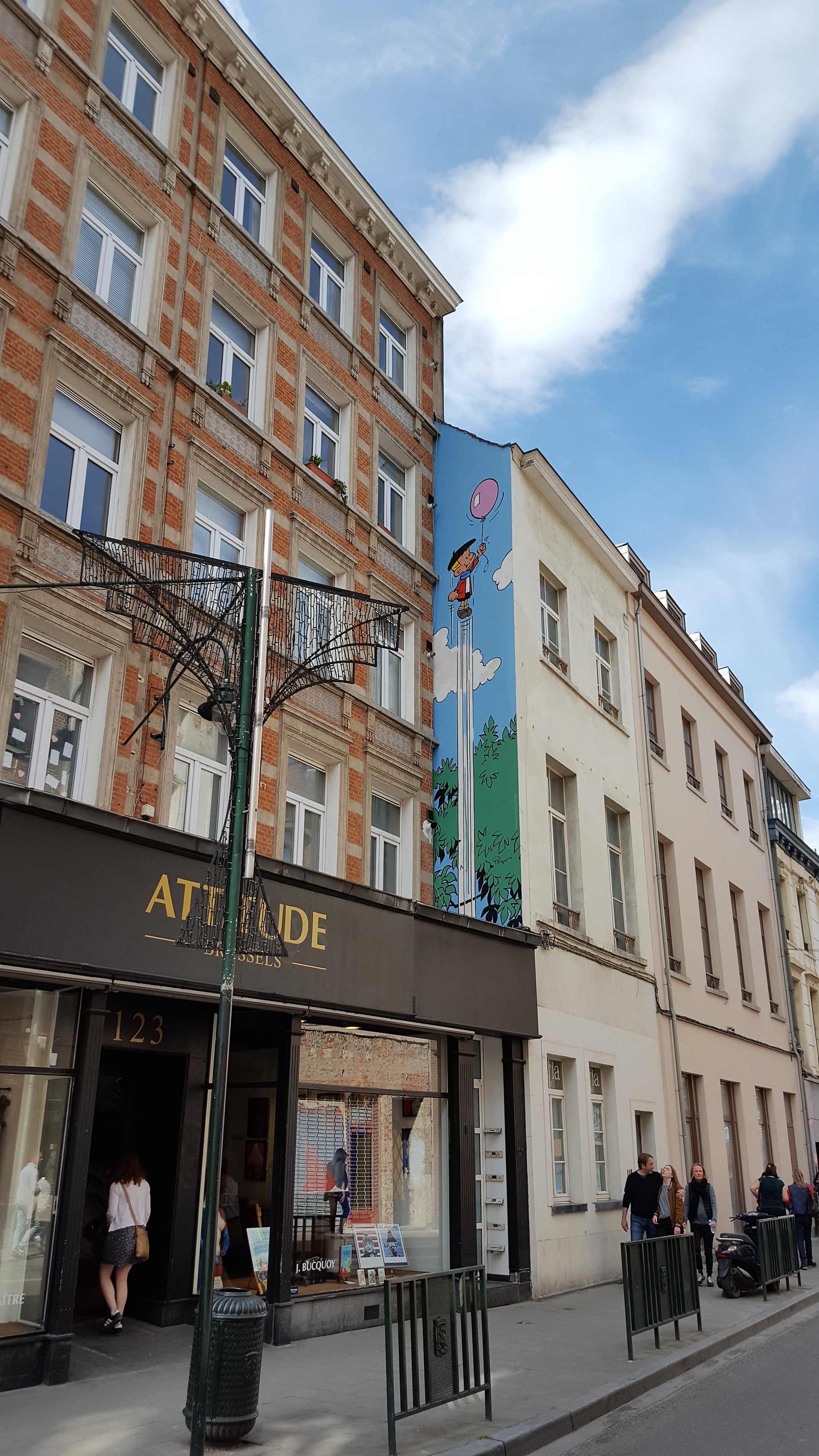 https://www.instagram.com/p/BT5pwc5Al-S/?taken-by=savlafaire&hl=en
3. ART
Walking around the streets of Brussels is like being in an outdoor art gallery: street art is abundant. Tintin being the creation of Belgian cartoonist Georges Remi aka Hergé, he can be spotted clinging to trains at the stations, climbing down stairs on the sides of buildings and looking over the city with his dog Snowy. We also came across French artist Marc Duran's first exhibition in Belgium, who, before turning to art in 2012, was a musician, writer and traveller (he lived in the Amazon for eight years).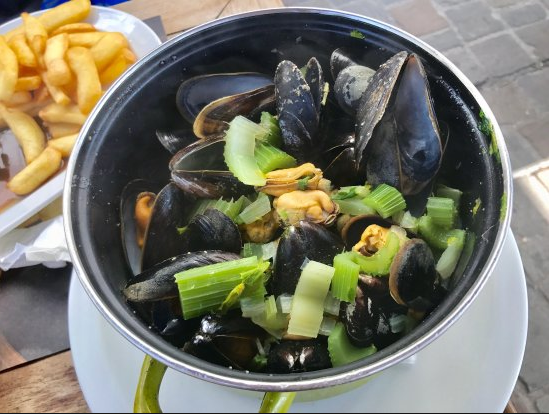 4. MUSSELS
This Belgian speciality features on almost every restaurant menu, so narrowing down the options can be overwhelming. We actually stumbled across our favourite place after having taken a wrong turn and ending up near Porte de Hal (the Halle Gate) on the outskirts of the city. Overlooking the medieval gate, Le Bistro is a laid-back, two-floor restaurant with a large terrace offering traditional cuisine and an array of beers. The steamed mussels and crunchy frites were light and tasty, and served by charming waiters; top recommendation.
€20-24 for mussels and frites.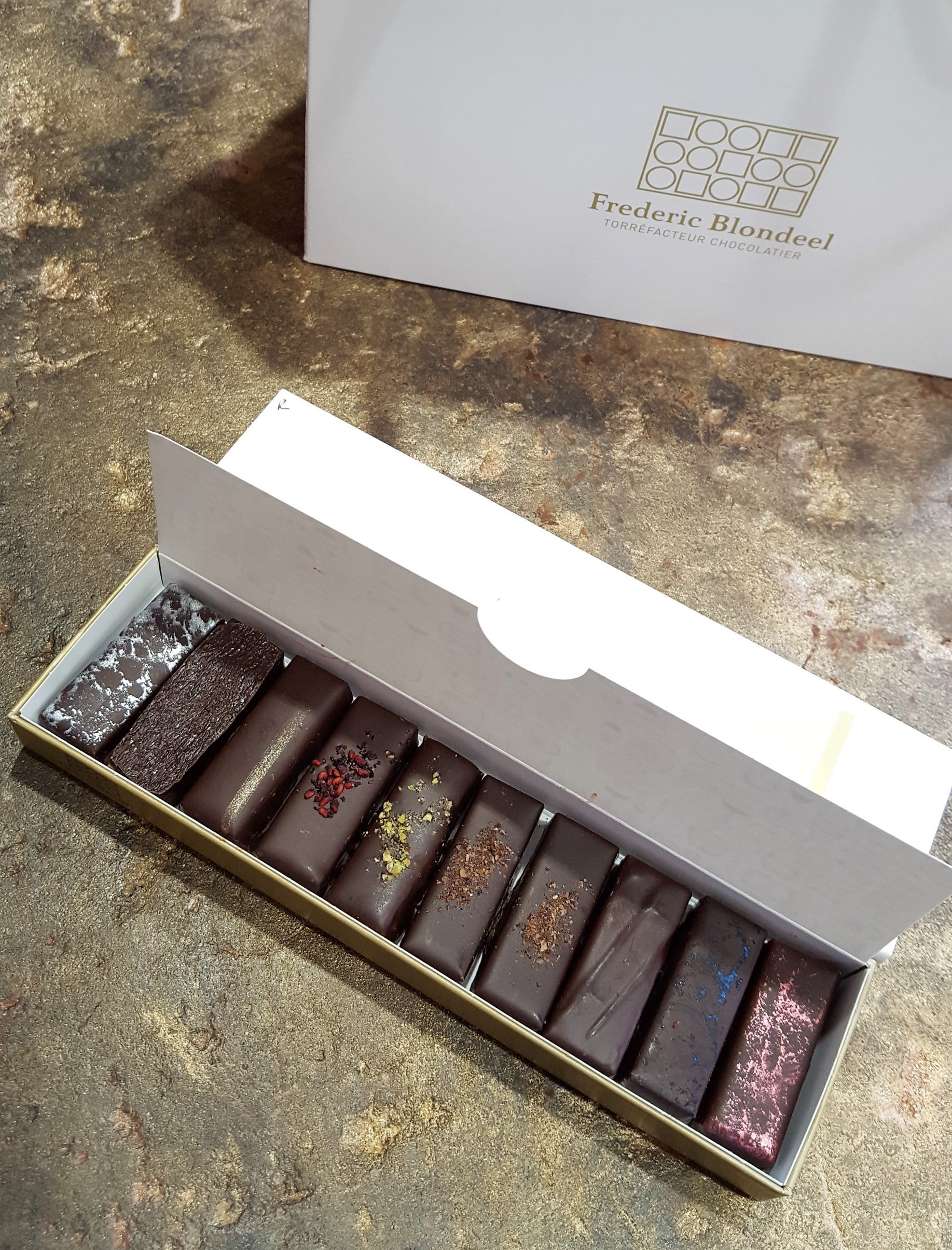 5. CHOCOLATE
For me, all things savoury must be followed by something sweet, and when in Belgium, it'd be rude to refuse chocolate. Again, there are often multiple chocolate shops in each street, particularly in central locations, where hordes of tourists spill out clutching free samples and decorative bags. For a calmer experience and exquisite artisan chocolate, head to Frédéric Blondeel just behind St Catherine's Church. Sit down and enjoy a slice of cake with tea or coffee while eyeing up the rows of delicate pralines, truffles and bars opposite. You won't be able to resist taking a photo of your bounty on the stone table with metallic tones on your way out.
Prices start from €9 for 100g.
This list is incomplete without mentioning waffles, the heady aromas of which fill the air. Give the €1 stalls in the tourist areas a wide berth in favour of the waffle trucks dotted around the city: they may be double the price, but they also taste twice as good. The plain ones are perfect as they are, or smother them in chocolate and cream for the ultimate sugar high.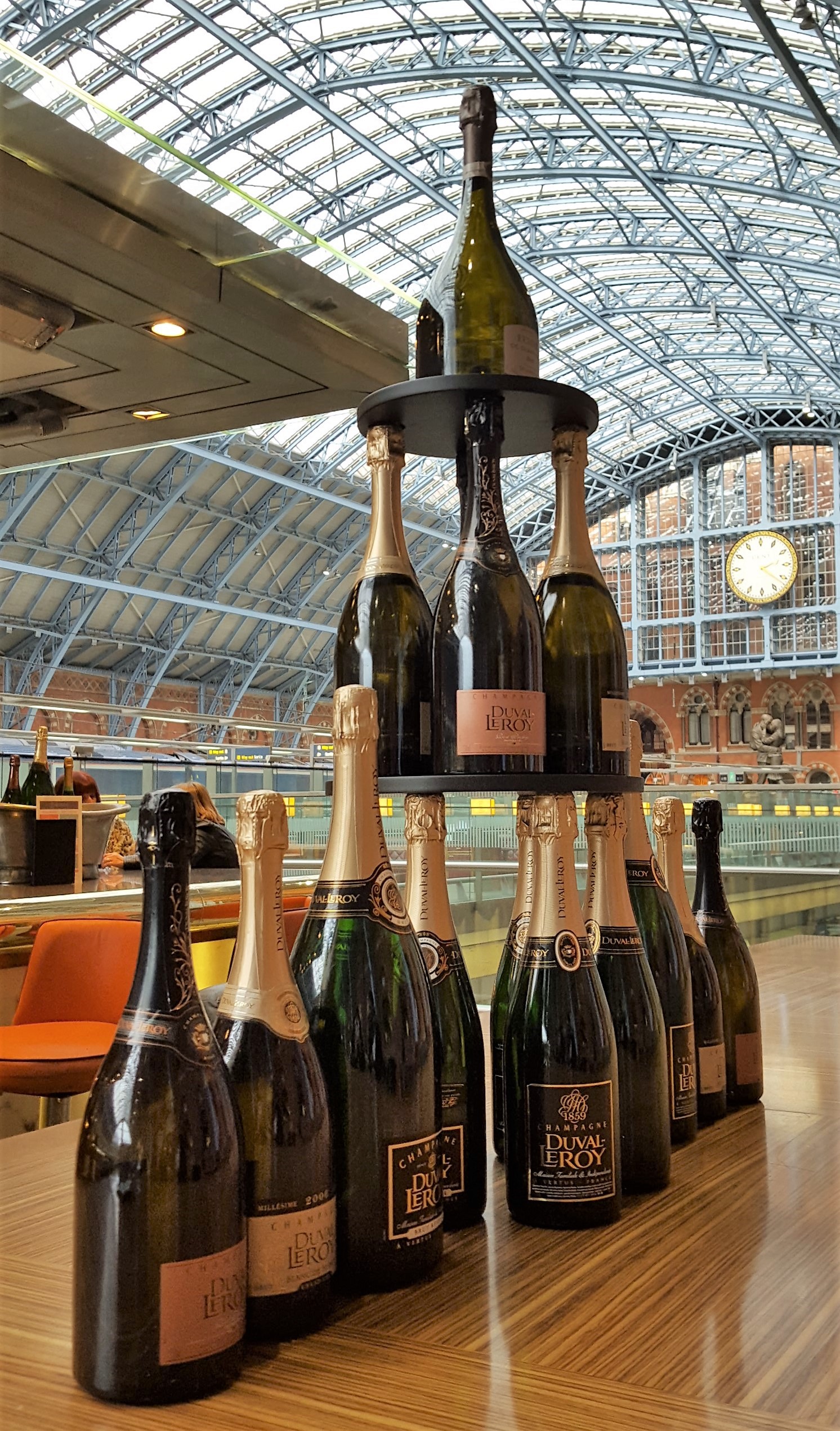 Have you been to Brussels before? If so, which places did you enjoy? Share your thoughts below or on social (@SavlaFaire)!
Disclaimer: All prices are correct at the time of writing. All words and images are my own, unless otherwise stated, and remain the property of www.savlafaire.com.
Links: Eurostar, GastroGays, Maison Antoine, Brasserie du Lombard, Le Wine Bar des Marolles, Marc Duran, Le Bistro, Frédéric Bondeel.
PIN FOR LATER