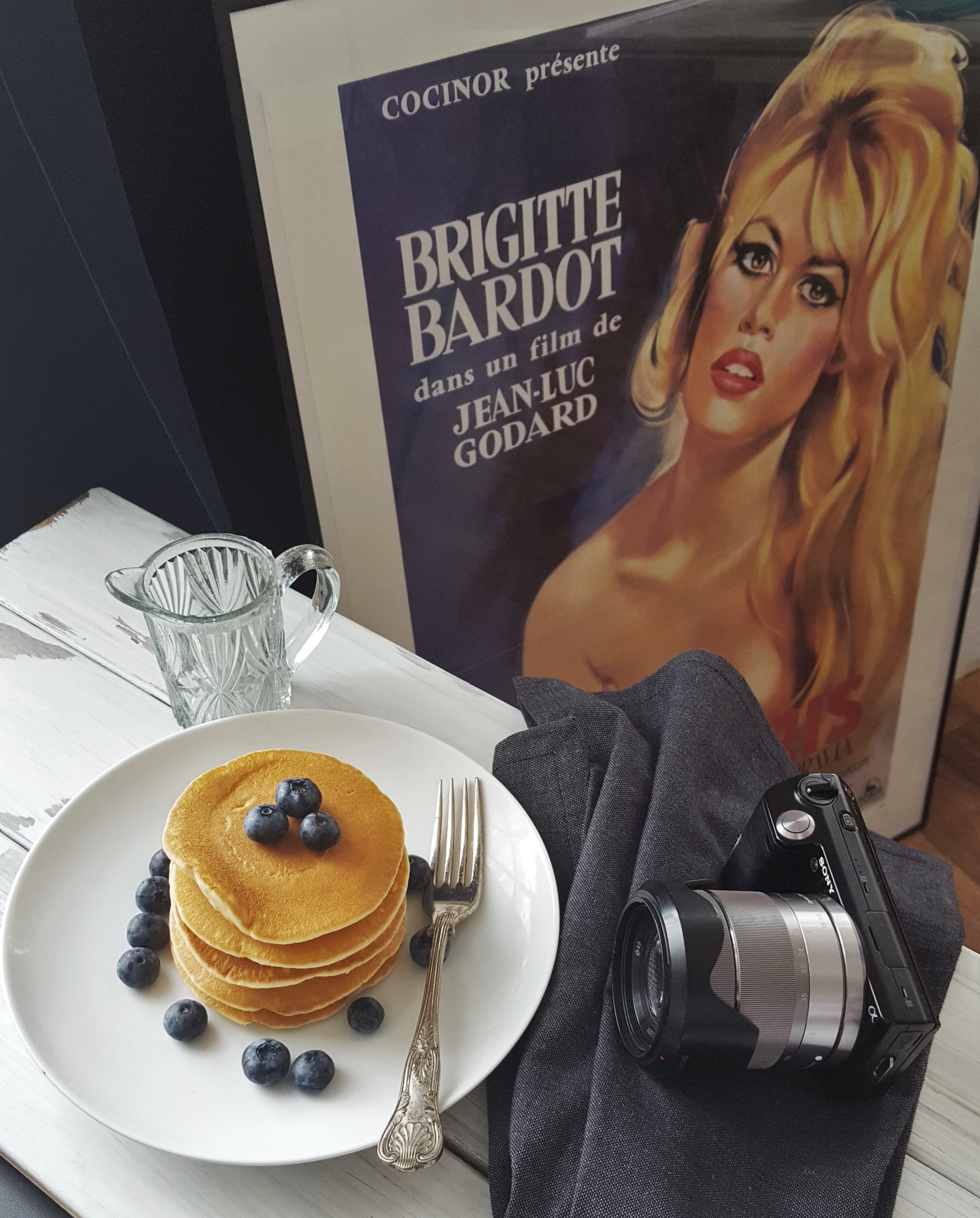 Photography isn't really my thing. That my dad had always been so passionate about it, and videography, to the point of obsession is probably why I took a backseat in my early years. Overseas stints are responsible for awakening the desire to document my travels, including the many wonderful people I met along the way. Then came the 180°: I started living life behind the lens, searching for photo opportunities without stopping to savour the moment. Years went by like this until one day, I suddenly realised that I was following in my father's footsteps.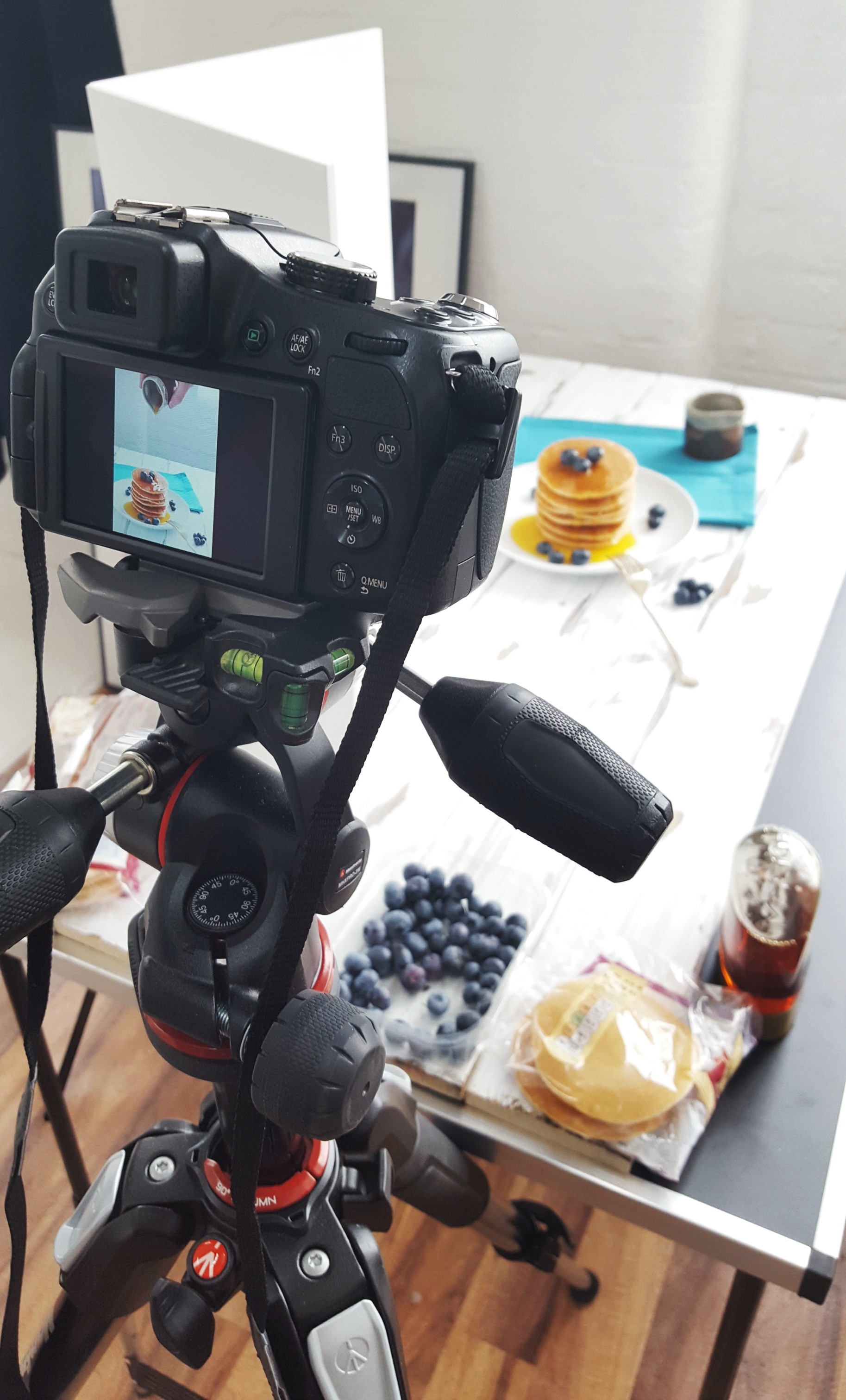 Taking enticing photos is an integral part of food blogging. While I admire writers whose words alone can transport me to their kitchens, dining rooms and restaurants, the vast majority of readers click through for the Instagram-friendly images. To keep up with the photo-loving society in which we now live, I thought it was time to brush up on my skills and started researching beginners' photography courses, none of which appealed to me.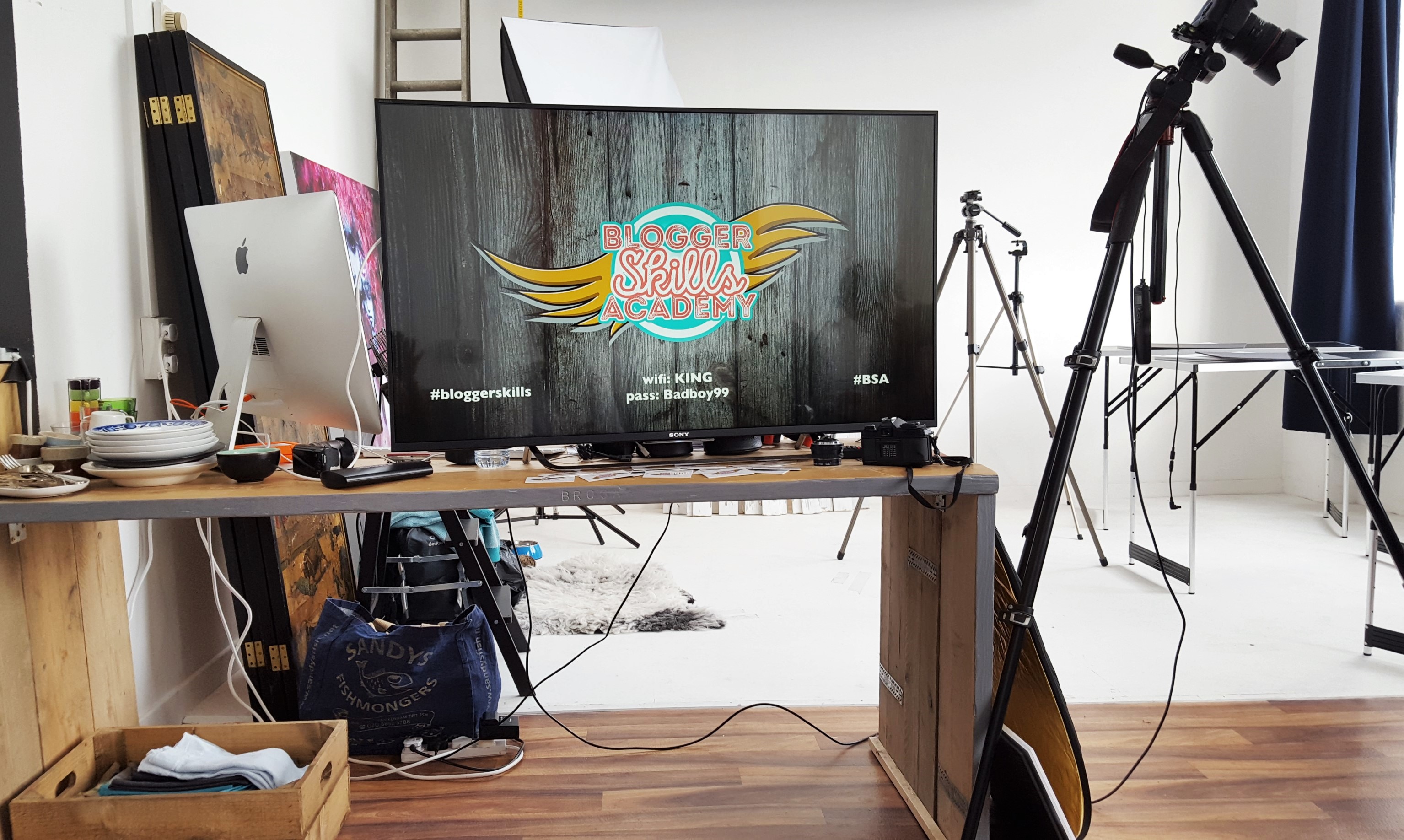 Scrolling through Twitter one day, I happened to see Gavin Wren's tweet about the first Blogger Skills Academy (BSA) session being held the following day. If you're unfamiliar with Gavin's work, you can check out his gallery of mouthwatering food photos on his site. These were at the forefront of my mind when I contacted him and delightfully snagged the last spot due to a last-minute cancellation.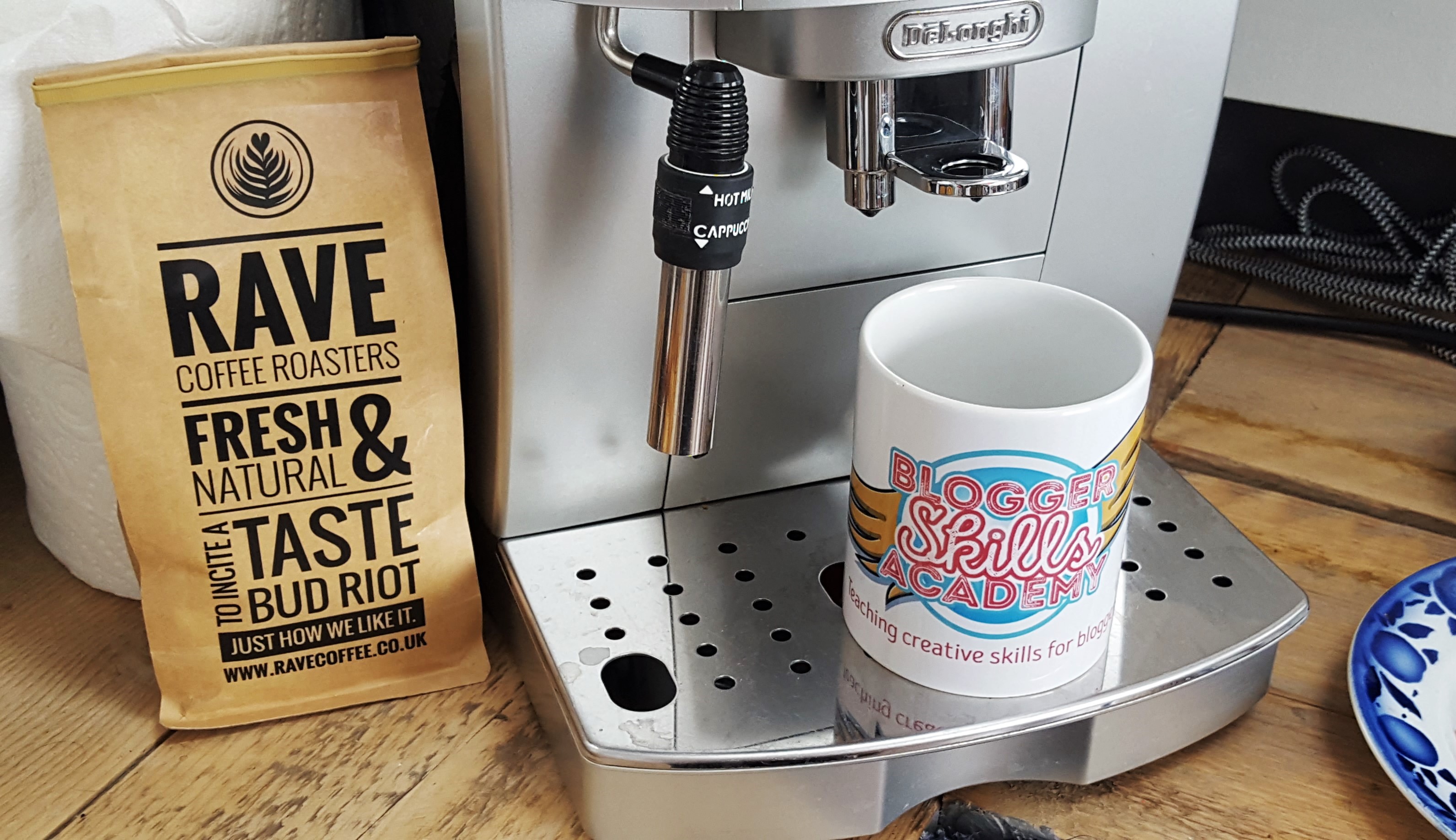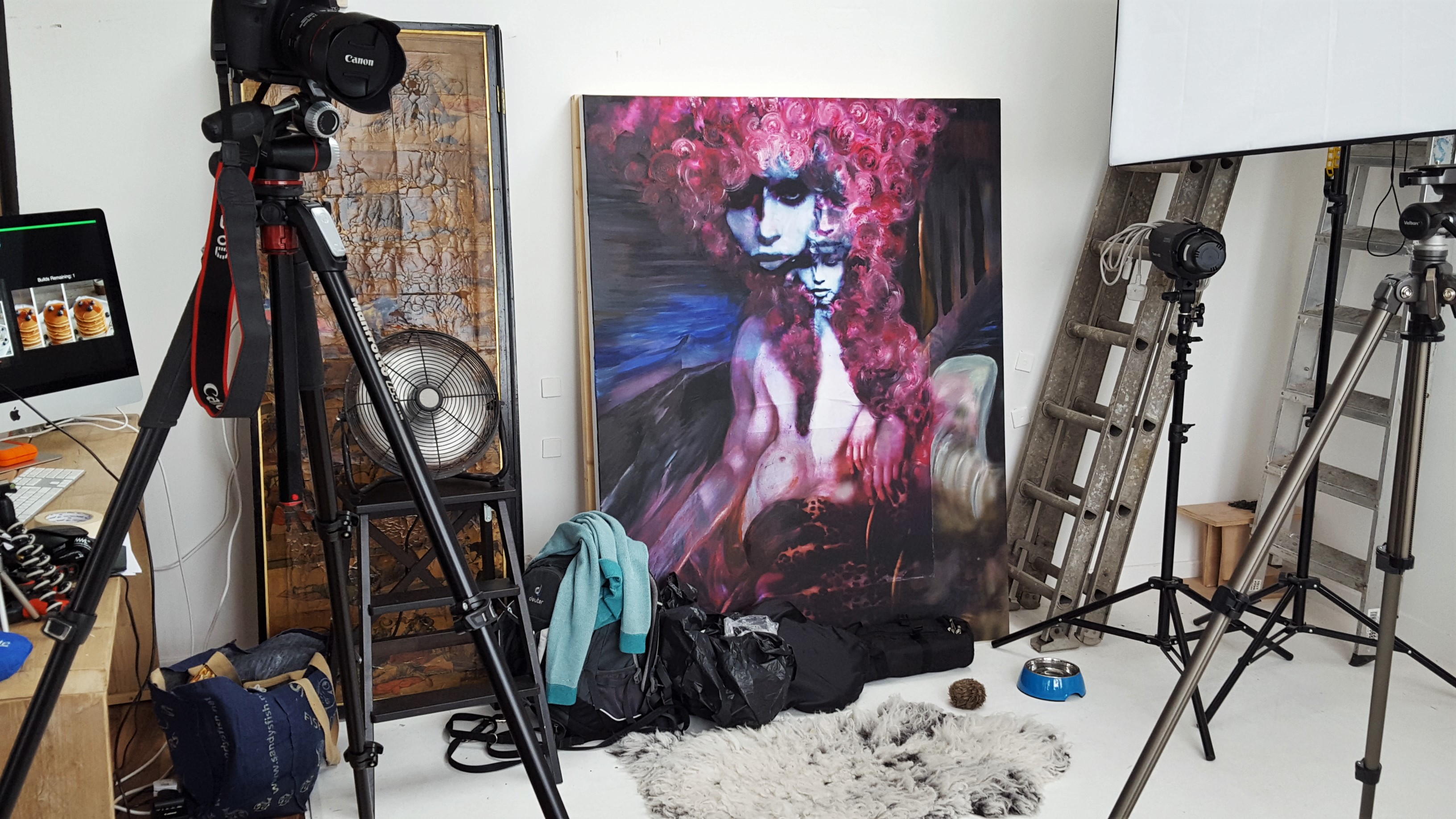 On a sunny Sunday morning, I joined a small group of multi-skilled food bloggers in a bright and airy East London warehouse/studio, all eager to improve on our current abilities. As expected, it was a pleasure to meet Gavin in person (and his dog Bernard!) and see Jess and James again, as well as meet Rob (Veggie LAD), Tash (Food I Fancy), Kevin (The Crafty Larder), Jessica and James (Food & Baker) and Maryam (Persian Cooking). We got to know each other while tucking into the pastries, fruit and coffee that Gavin had kindly prepared for us.
He then ran us through the day's schedule, which was split into 10 sections – Equipment, Exposure, Support, Food Photography, Angles, Focus, Composition, Food Styling, Lighting and Post-Production – and would culminate in the recreation of this salacious action shot.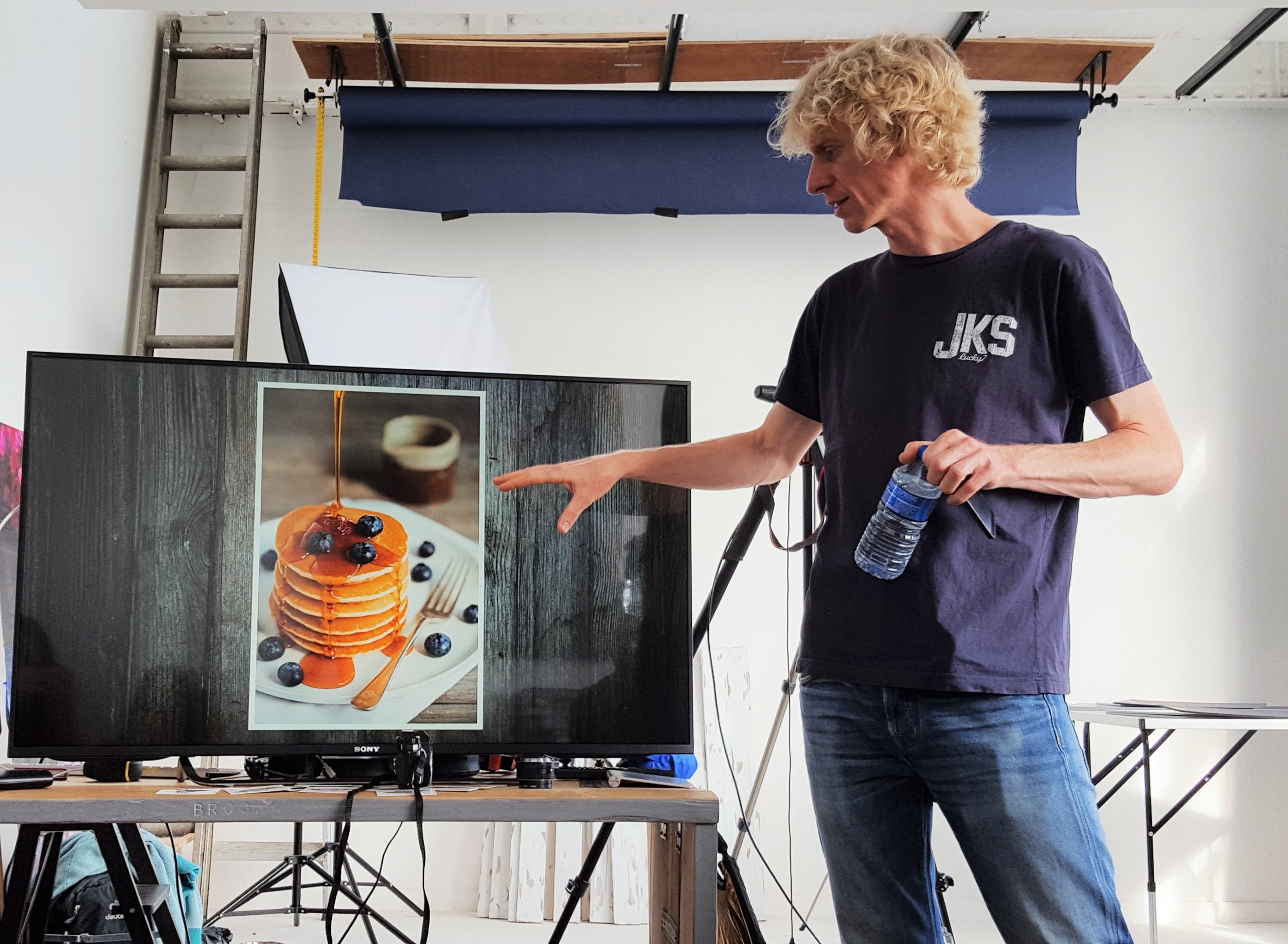 The basics of each aspect were succinctly covered in a clear Powerpoint presentation, with Gavin actively encouraging us to fire questions at him at any stage. Armed with our newfound knowledge, we were given an opportunity to put it into practice at the end of each section, thus ensuring the information was cemented in our brains.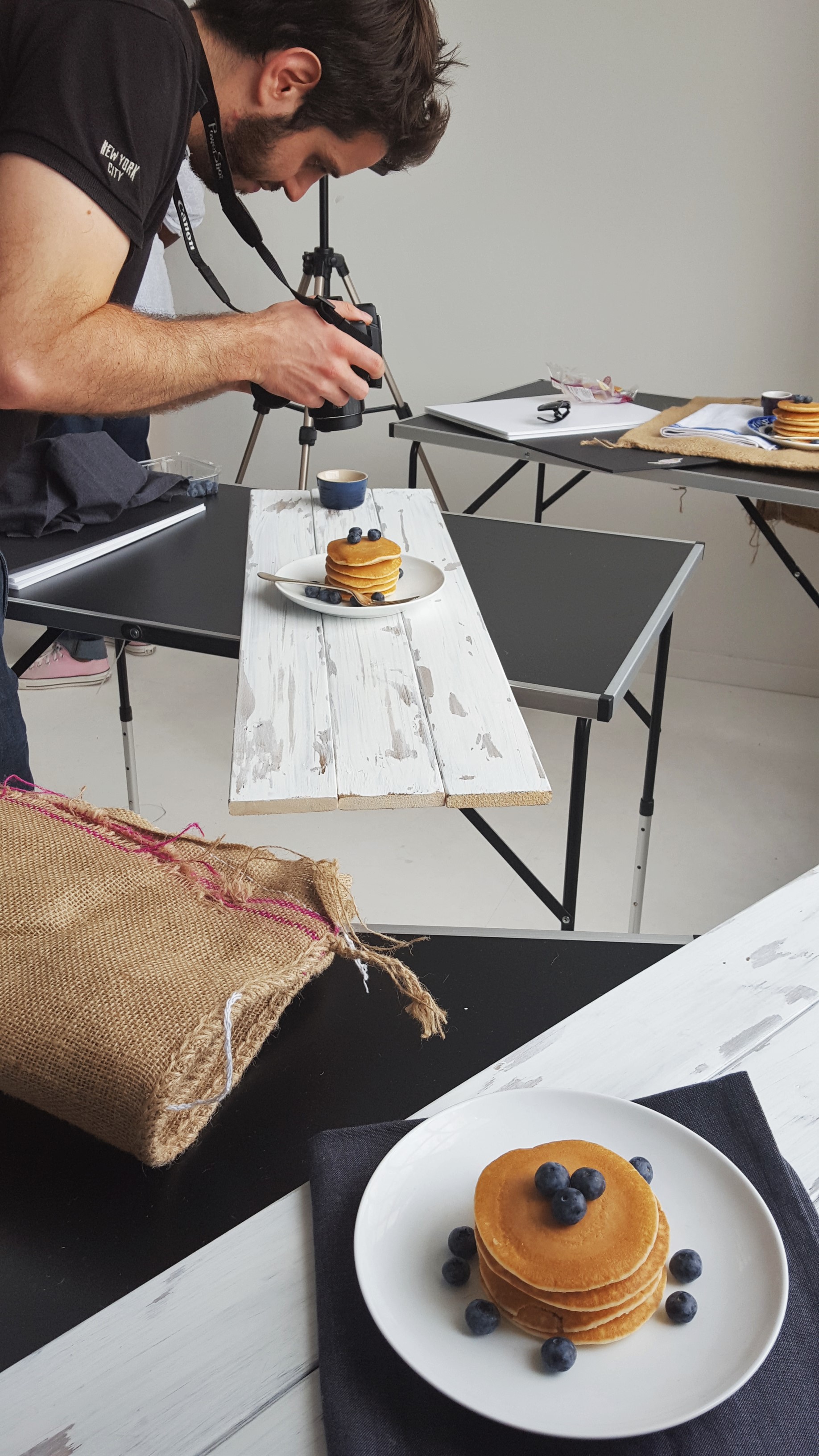 Experimenting with the most extreme settings of our cameras and analysing the outcomes was one of the highlights for me and the best way to learn. For example, here are the underexposed and overexposed shots of the pancake stack, with the correct version in the middle for comparison: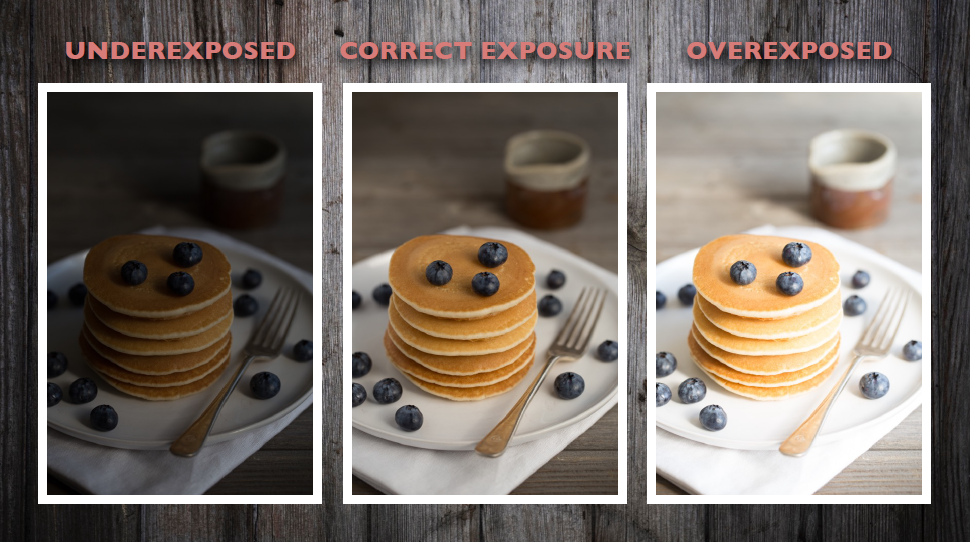 After learning about the 3 pillars of exposure (aperture, shutter speed and ISO), we picked up plenty of top tips, hints and tricks. Here's a short summary to give you more of an insight into what to expect on the day (without giving the whole game away, of course!):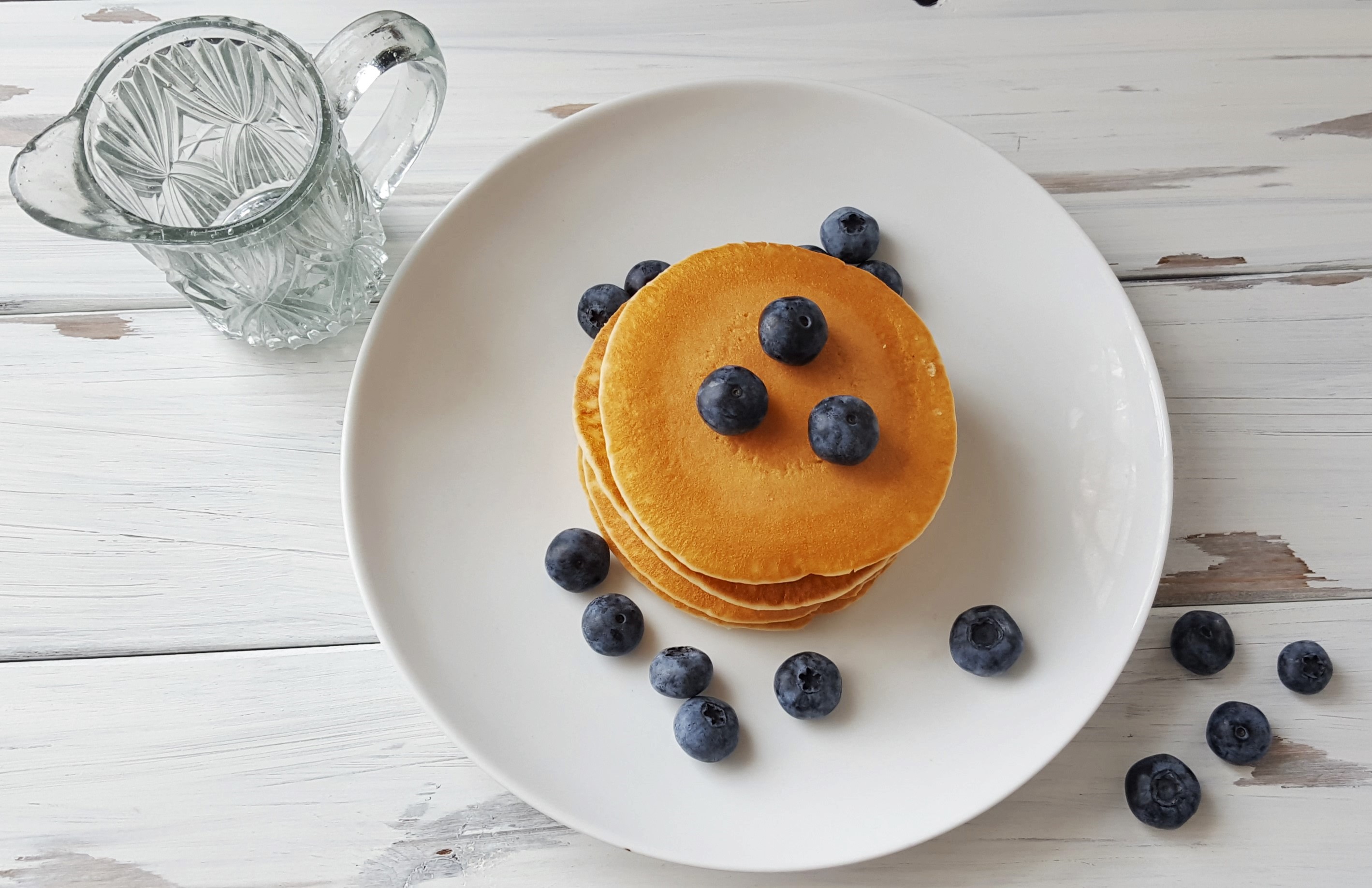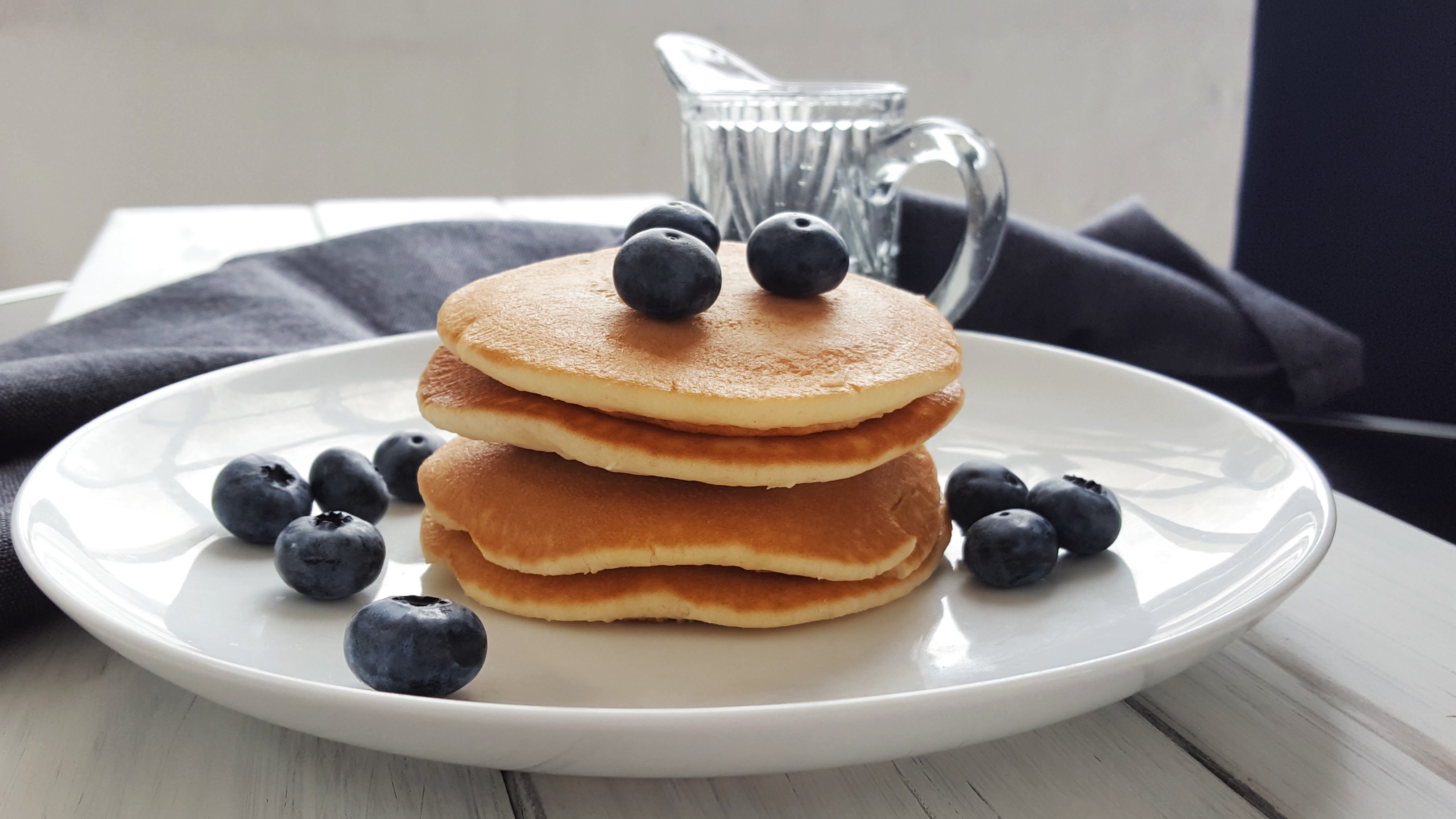 Try to take photos from 3 angles (overhead, diner's eye and low down) then choose the one which best flatters the food
For a good picture, obey the rule of thirds and the golden ratio
Favour small props which tell a story and add texture and context to your shot without distracting from it
Don't touch the flash.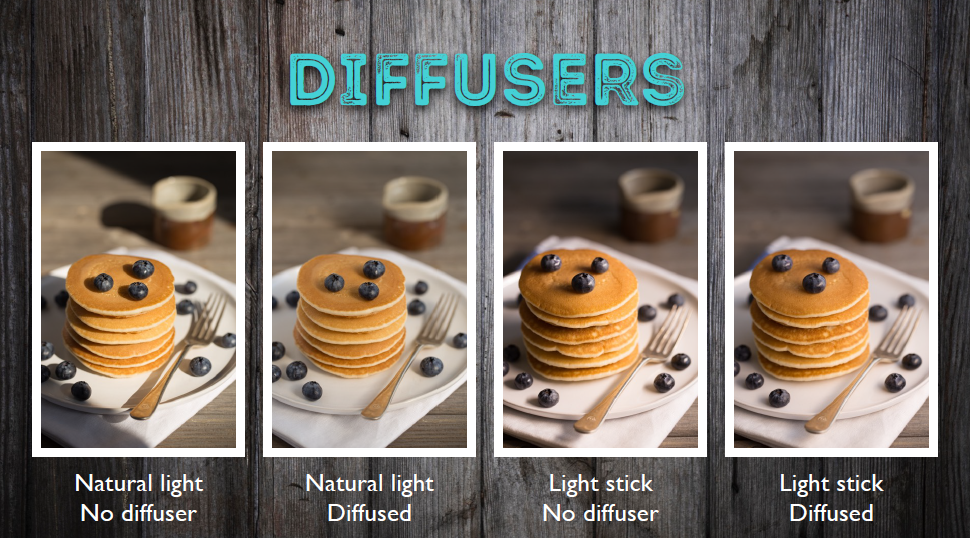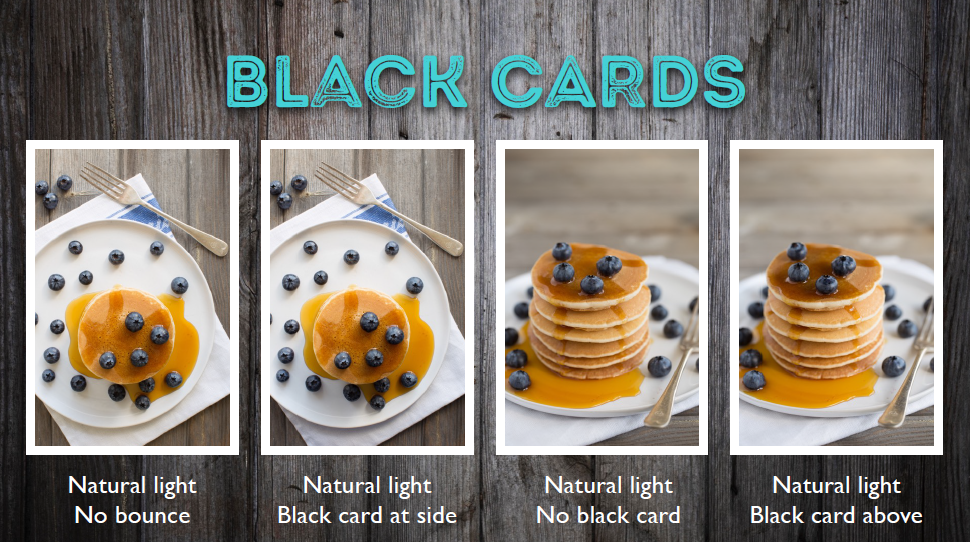 Our penultimate lesson involved playing around with lighting, which included manipulating it with the use of diffusers and bounce cards. It was fascinating to see how placing these panels in different positions changed the mood and quality of the images.
Once we'd decided on our "hero" shots, Gavin walked us through Lightroom's functions, tweaking a couple of elements here and there in a matter of minutes. The end result was a portfolio of magazine-ready images of supermarket pancakes sold by the packet, which had been stacked on plates for hours; amazing what the right angle, styling, lighting and editing can achieve.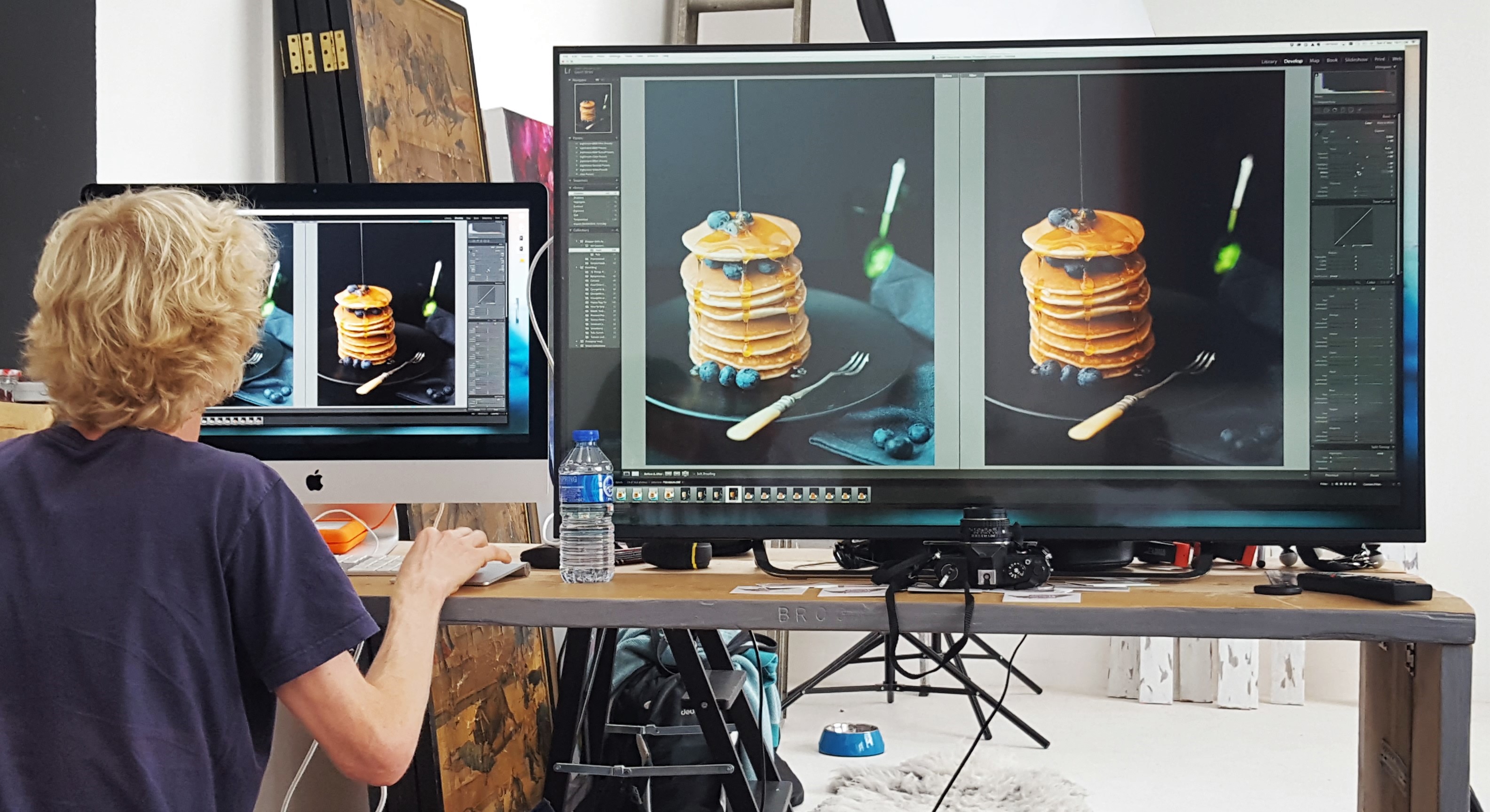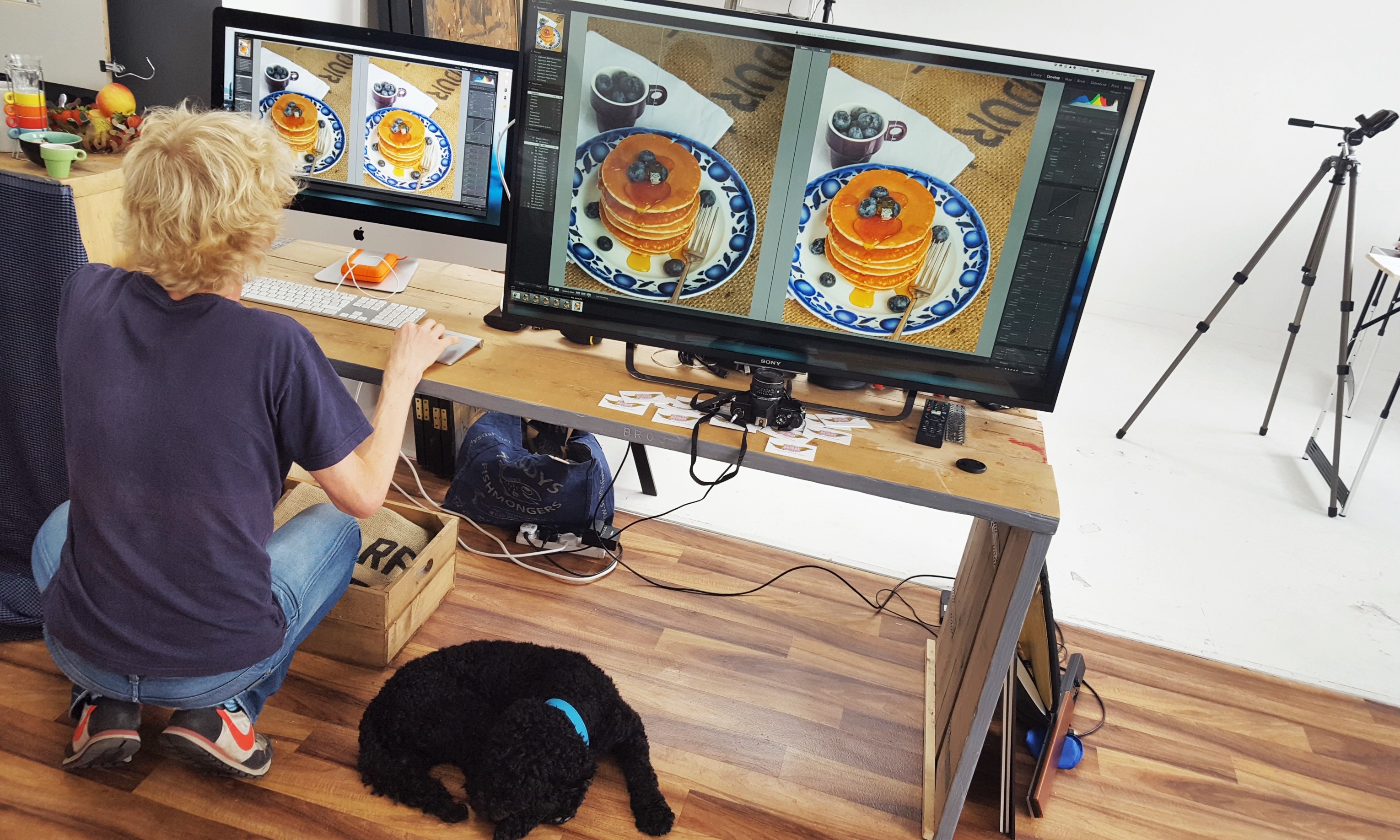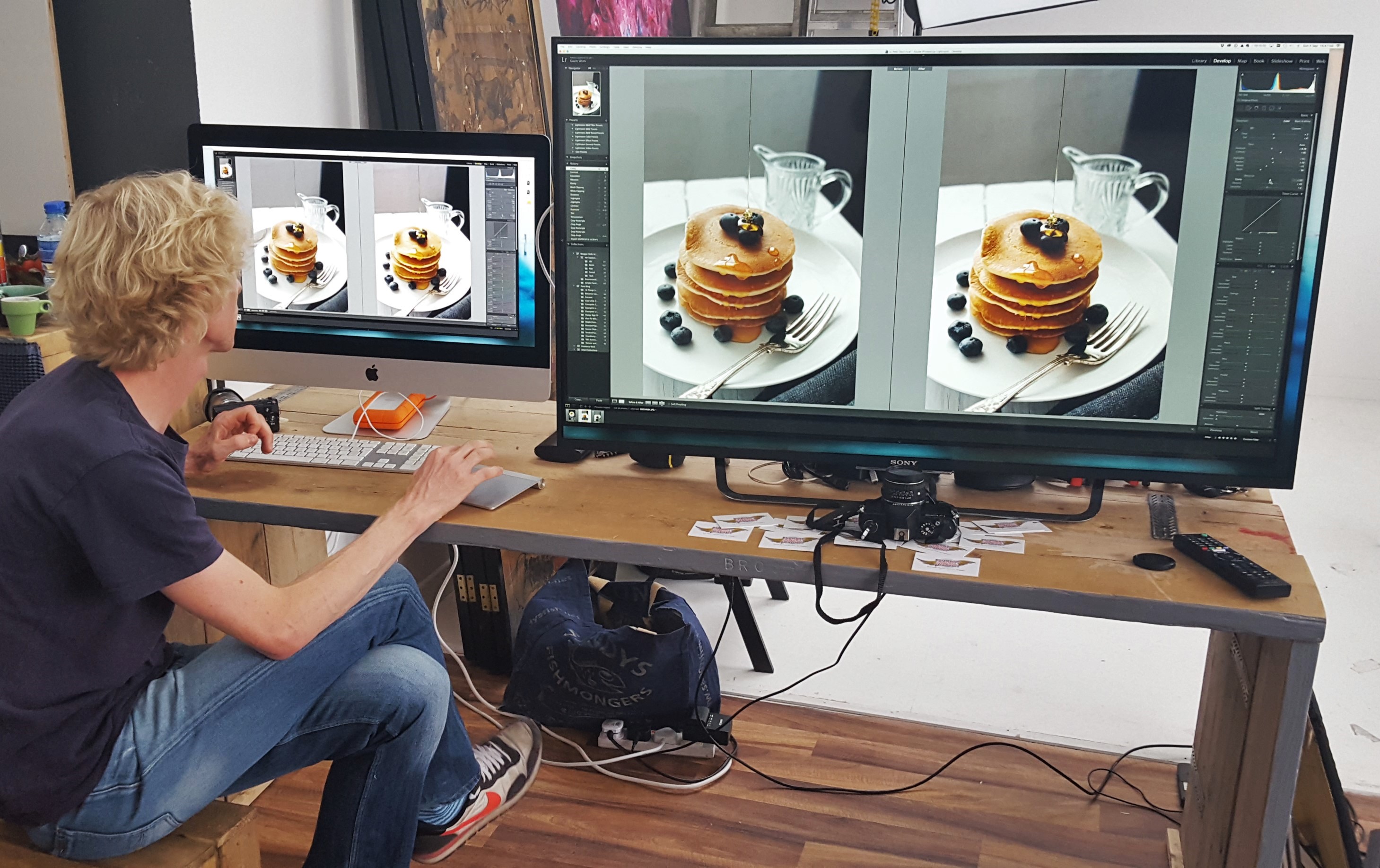 The third image is my hero shot being worked on, with the before and after versions below: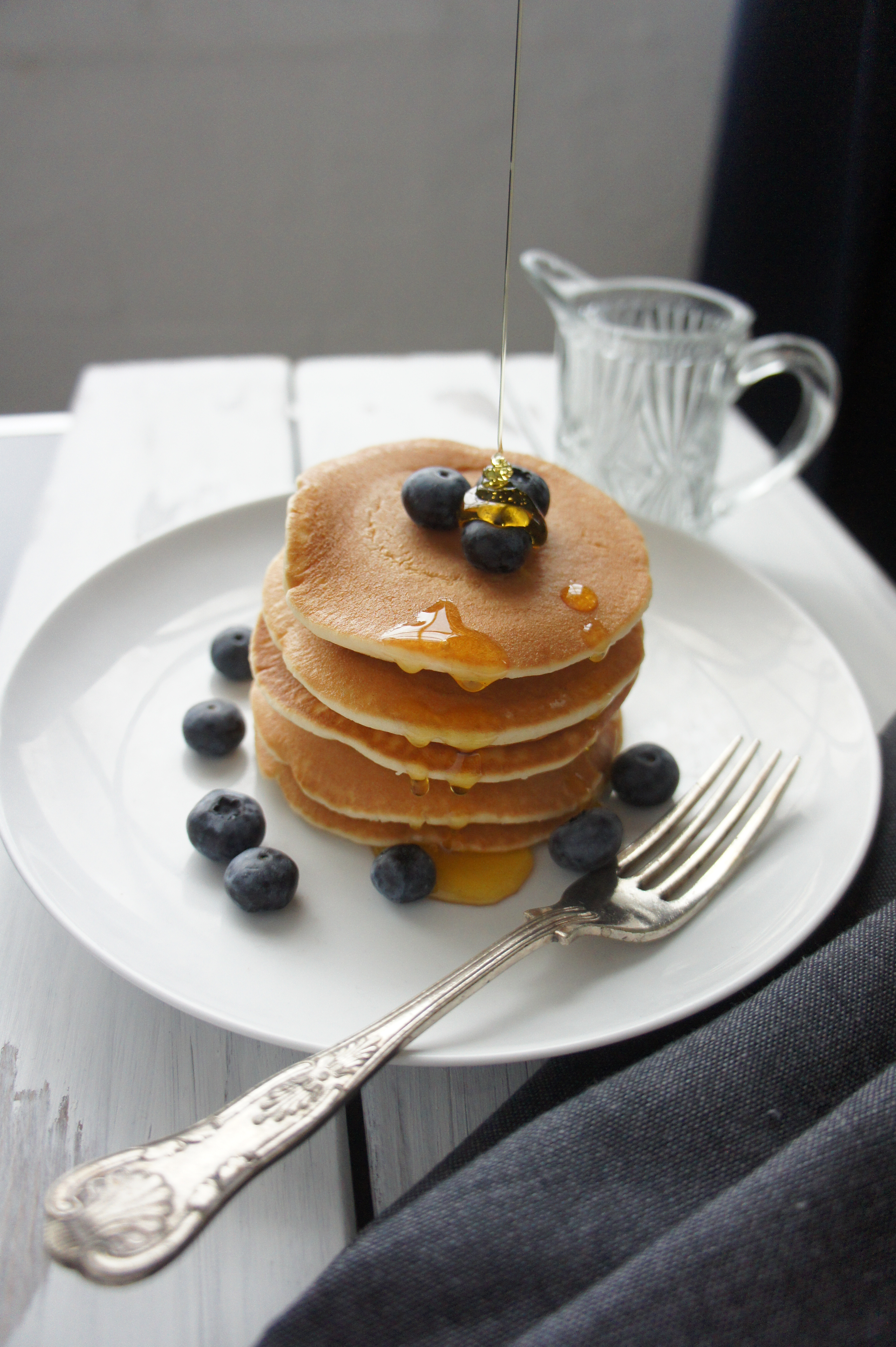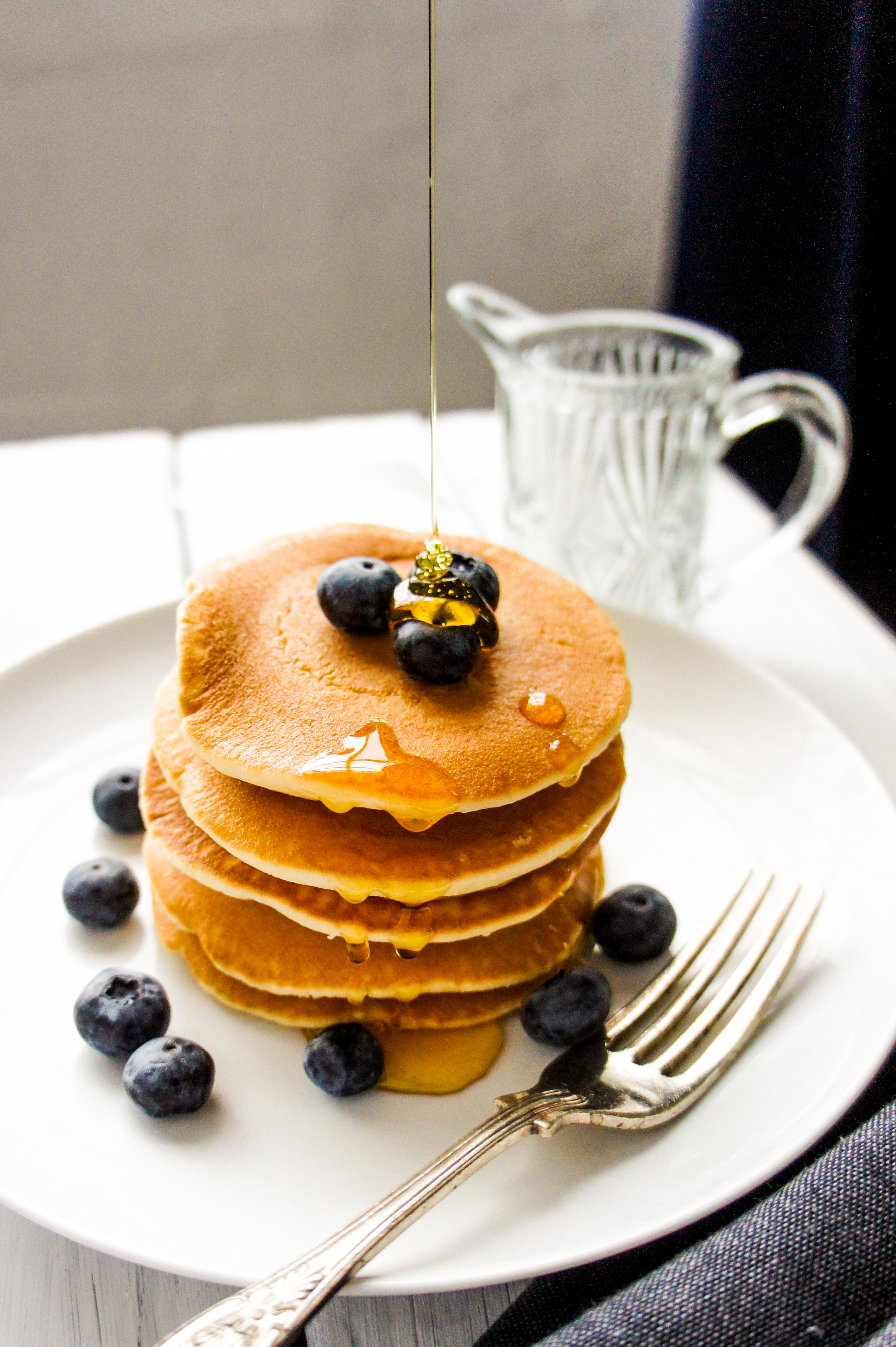 The beauty of this day-long course is that it caters to everyone with an interest in food photography, from amateurs like myself who predominantly use their camera phones to take pictures for restaurant reviews and want to expand their technical knowledge, to experienced bloggers who need a helping hand to tap into their inner creativity. Gavin has a gift for explaining complex concepts using simple terminology methods and is a relaxed, professional instructor; it was hard to believe this was his first session.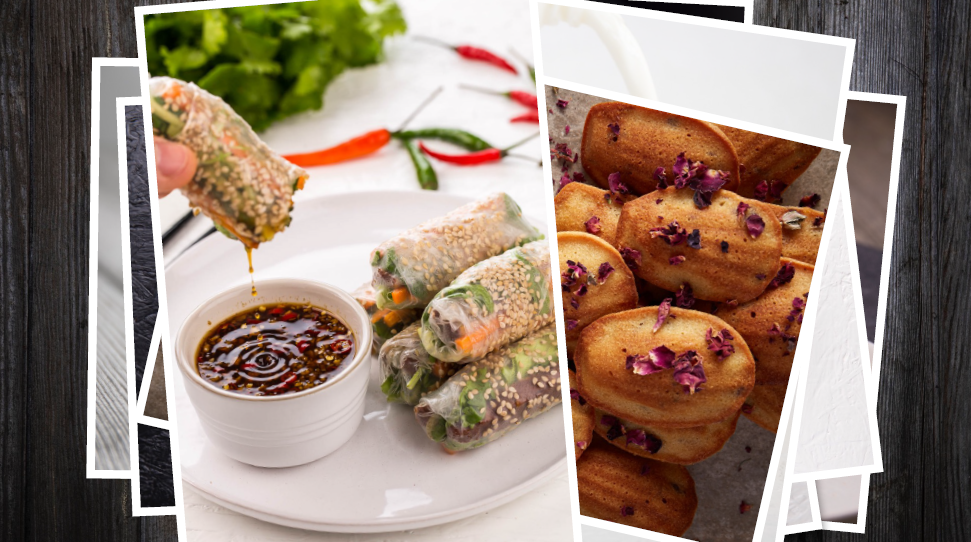 Lunch at a local Lebanese restaurant is included in the course price of £139 (benefit from a £20 discount on all courses using the code TOMO16 if you book by 17th October), and we swapped stories about food and our favourite blogger experiences while enjoying stuffed vine leaves, baba ghanoush, fried calamari and baklava. Have I whet your appetite sufficiently? Then click here to get yourself on the next course on 12th November (@BloggerSkillsAC and @le_petit_oeuf on Twitter).
Disclaimer: I was invited to participate in this course, but all views and photos are my own unless otherwise stated.
Links: Blogger Skills Academy, Le Petit Oeuf, Veggie LAD, Food I Fancy, The Crafty Larder, Food & Baker, Persian Cooking