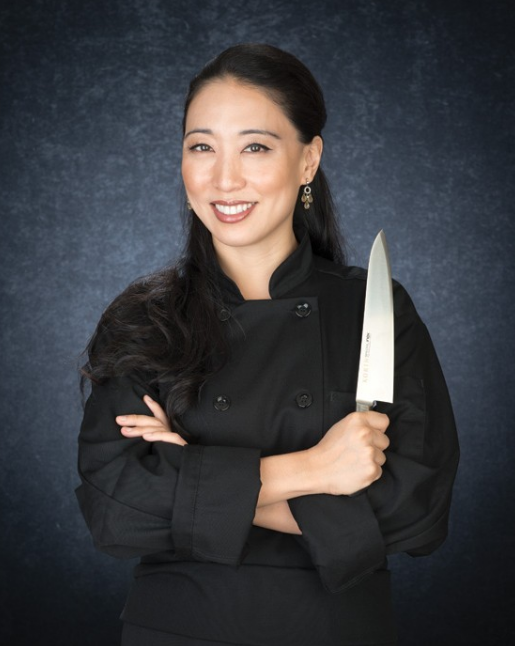 Judy Joo is a woman of many talents. A degree in engineering lead to a successful career in banking, with roles at Goldman Sachs and Morgan Stanley. When the long hours and constant travelling took their toll on her, she decided to pursue her keen interest in food. In 2004, she enrolled at the French Culinary Institute, graduated at the top of her class and joined Saveur magazine to work in their test kitchens. London then beckoned, where she worked in various Gordon Ramsay restaurants, was named executive chef at The Playboy Club then opened Jinjuu, her own restaurant, in Soho in 2015 (branches in Hong Kong and Mayfair followed). The Korean-American restaurateur also a familiar face on UK and US TV, having participated in and judged the Iron Chef series and the Food Network's 'Korean Food Made Simple'.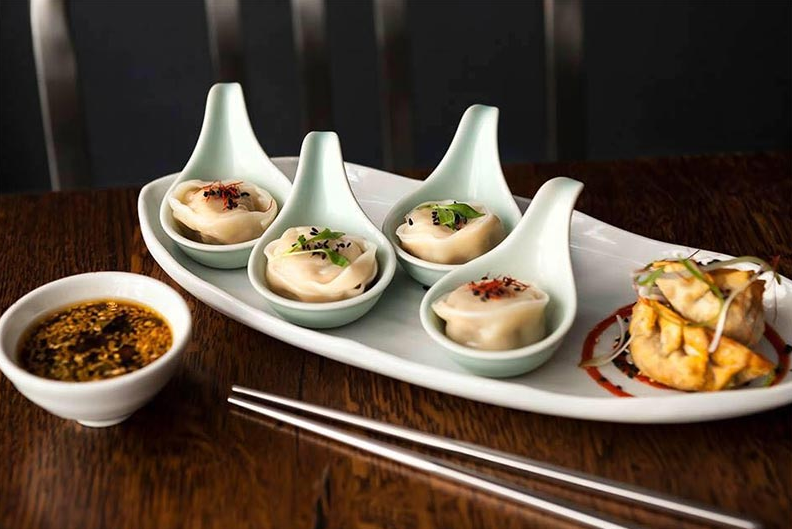 Do you feel that working in the banking industry prior to becoming a chef gave you an advantage in any way?
Absolutely. A restaurant is a business at the end of the day: you have to understand finances, costs, profits, and negotiation skills are a must.
You are a chef, writer, restaurateur and TV personality. Which, if any, of these is your favourite role and why?
I love developing new dishes as a chef. Inventing new recipes and creating is why people become chefs.  The long tedious hours, everyone could do without. But the creative is where the passion is.
Have you ever had any on-air disasters and how did you resolve the situation?
When we were filming Iron Chef, one of my sous chefs cut himself quite badly. It is a taped show though, so they cut around it, but there was blood everywhere! The medics had to rush on set and clean him and the set up.
When working in Saveur magazine's test kitchens, what were the best and worst dishes that you created?
The best dish was a decadent chilaquiles [traditional Mexican dish of fried corn tortilla quarters topped with green or red salsa] with roast chicken: so addictive and full of spice and savoury flavours.  The worst dishes to develop were the pastry recipes. They took so long to get right as you must make the entire recipe repeatedly. They all tasted great, but they were very challenging to perfect. One of my most difficult recipes was for little orange blossom cookies made with almond flour. We could not get the texture right, and must have done about 40 tests.
You were hired to work for Gordon Ramsay after introducing yourself when dining there. What did you say in your 'elevator pitch' moment?
It is actually not that hard to get a job in these kitchens: it is hard to survive and stay. Especially with the chef shortage now, everyone is looking for staff.
Of all your recipes, which one would you advise for novice cooks of Korean food and what does it represent to you?
From my book, the Mom's (Umma's) barbecue is a fantastic easy recipe that is full of flavour and a sure crowdpleaser. It is a variation of my mom's recipe, and I have vivid memories of being lured to the kitchen just from the sweet smell of savoury BBQ smoke.
Which question were you repeatedly asked when your executive chef role at the Playboy Club was announced in 2011?
People asked if I cooked in a bunny costume a lot. No, I didn't.
With public review sites like TripAdvisor and the increasing popularity of bloggers, everyone's a critic. How do you respond to any negative feedback?
We read everything, and try to address every complaint. There are a lot of people who really have no business criticising, but you have to at least try to resolve the problem.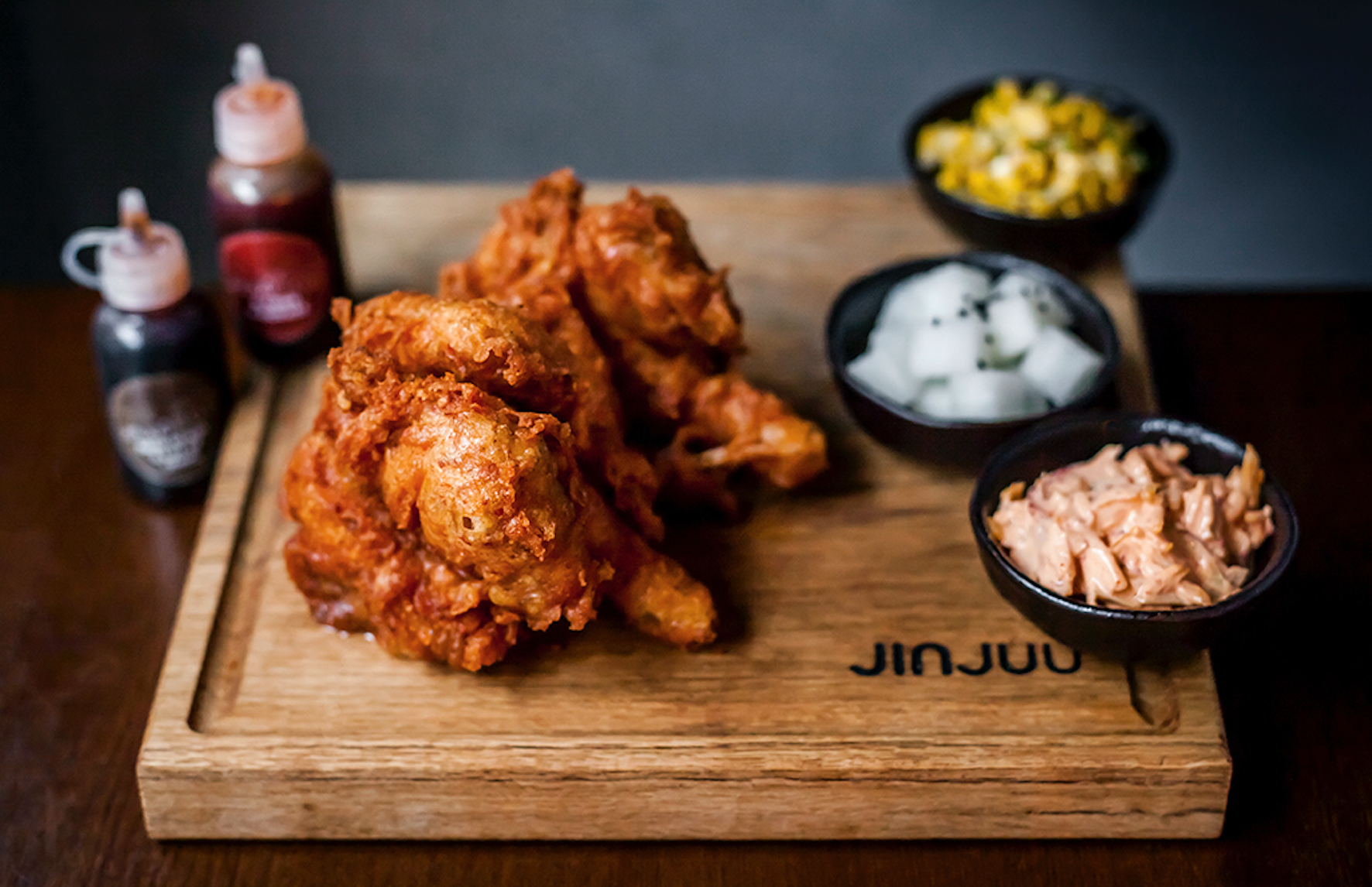 How would you explain the experience of visiting Korea to someone who has yet to do so?
It is an amazing country, and Seoul in particular is a 24-hour vibrant cosmopolitan city. There is something for everyone: fantastic historical sights, museums, art, music, great food and a lively nightlife scene.
Are there any aspects of being bi-cultural which you find particularly challenging?
Of course, I am between worlds.  In the West, I'm viewed as a foreigner and in the East, I feel like a foreigner. Women still have a rather second-class status in Asia, which I find quite frustrating. It is getting better, but it is still difficult to be taken at face value.
In an interview with Food Republic, you said that you used to take kimchi and gochujang with you on your travels. What are your must-have items these days?
I am always asking for hot sauce wherever I go.  I even like to bring a bottle of Tabasco to the movies to spike my popcorn; I'm addicted! Sometimes I switch it up and smuggle in a small bottle of truffle oil to drizzle on top.
Having been raised in New Jersey then living in London and Hong Kong, what major differences do you notice between these cities' food, culture and mentality?
Note: I only lived in HK for 3 months to open Jinjuu there. I grew up in NJ, but spent my formative years in NYC as I moved there at age 18 for university and lived there for over a decade.
New York, Hong Kong and London are all cosmopolitan cities. I would say that New York leads the way when it comes to trend setting, and then London follows, with Hong Kong thereafter.  Hong Kong is probably the most food obsessed and the most fickle, with New York being a close second. New York is more diverse in terms of types of cuisine and the most affordable, as on any budget you can get amazing food. Produce in London is by far the best though, but probably the most expensive when it comes to eating out.  Service is the best in New York with that characteristic American hospitality.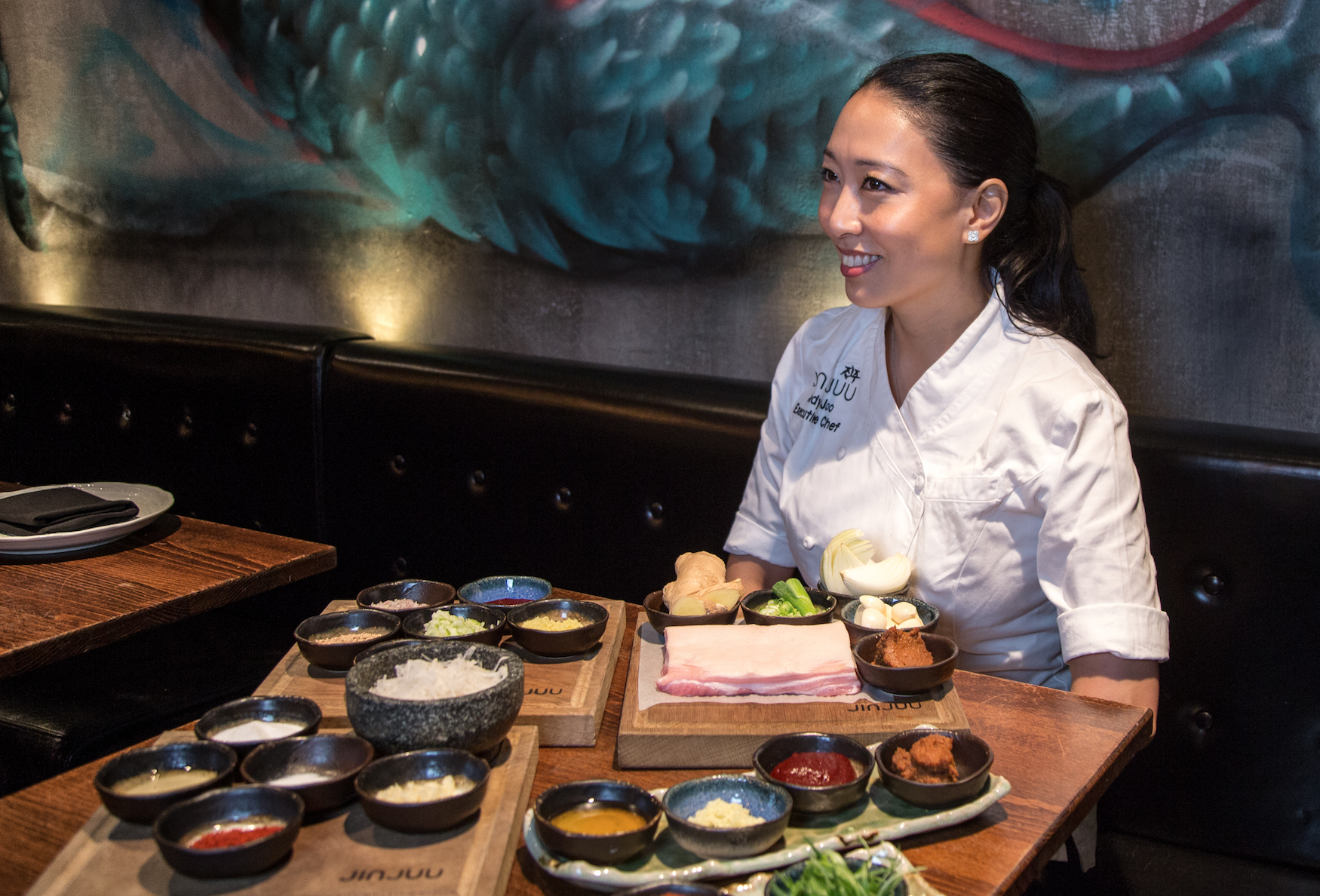 What is your least favourite thing about humanity and why does this frustrate you?
The lack of tolerance for differences in race, religion, sexuality, and beliefs, and the hate that grows from this ignorance. People channel so much energy into hate, why not focus on something positive?
What is the one thing that people usually ask from you?
For my time.
What has been your least extravagant purchase, but the one that has had the most positive impact on your life?
Tennis lessons. I have been playing every week outside for about a year now.  It is a fantastic way to start the day (crack of dawn) outside, breathing fresh air, and chasing a little fuzzy yellow ball around. I feel so much better for it.
What was the last book you read that you loved and what was it about?
Red Notice: A True Story of High Finance, Murder, and One Man's Fight for Justice,' written by Bill Browder. I am in the middle of it, and it is absolutely fascinating. It is the true story of Putin and the corrupt business dealings around this regime.
If you enjoyed reading this Judy Joo interview, you can check out more exclusive Spotlight on Chefs interviews here.
Links: Jinjuu, SavlaFaire interview on Chef's Roll, Anna Hansen Interview
PIN FOR LATER