My mum was born in Kenya. She left for England when she was four and has no family there now, so has never expressed any interest in returning. It was only when I started dating my now-husband, whose mother was born and raised in Nairobi, that I stepped on East African soil for the first time. Theirs is the definition of a large family, with ten siblings and plenty of children and grandchildren. As such, our visits have always coincided with weddings and family reunions.
December's trip was slightly different because it had involved a friend's brother's wedding, which was unfortunately called off. The thin silver lining was that we got to spend more time together (Indian weddings are notoriously busy, with celebrations often stretching out over two weeks) and see a different side of Kenya. Until now, my experience of the city was mainly family homes and function rooms, so it was time to transform into a pair of tourists. So, here are 10 things I loved about Kenya (in alphabetical order).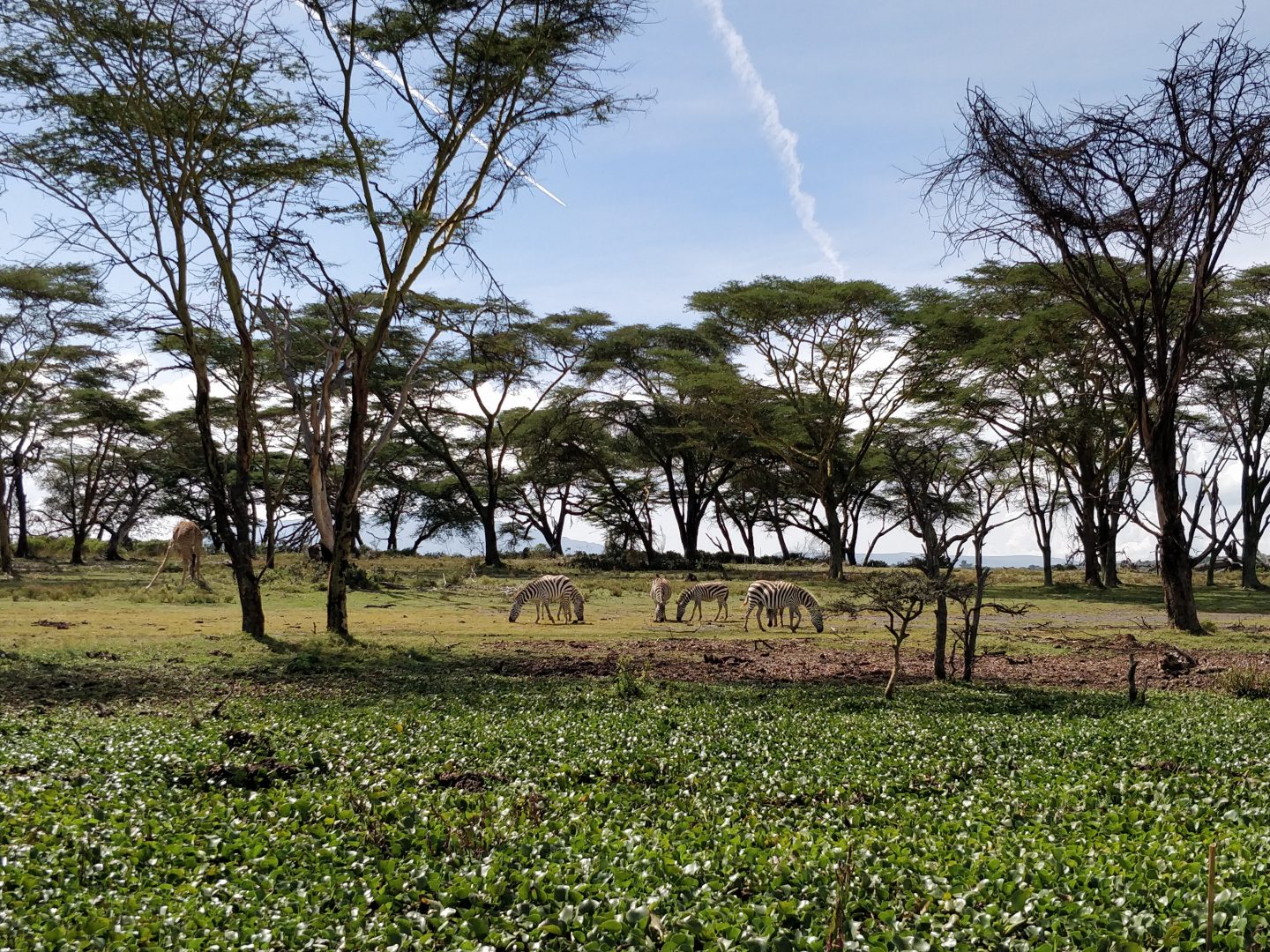 The Alchemist
The street food scene is very much alive and well in London, which is where I felt I was when I saw The Alchemist. The food trucks and stalls, surrounded by fairy light-framed bars, reminded me of my first few trips to StreetFeast in Dalston and Shoreditch. As well as independent food vendors, The Alchemist also welcomes artists, musicians and local fashion designers to celebrate all forms of creativity in the community. On warm afternoons and evenings, this colourful and open space is a great place to hang out and catch up with friends and family over tasty food and refreshing drinks.
Aromatics Spa
Eating, drinking and sightseeing are strenuous activities, so when my friend's sister Tanya invited me to a photoshoot at Aromatic Spa, I gladly accepted. After we'd shot her stunning henna tattoo designs, we indulged in a lengthy pamper session. My package included a welcome foot rub (I hate my feet being touched, but my therapist worked wonders), a mud scrub, sauna then a full body massage. As I was floating around on cloud nine afterwards, I was served herbal tea and a light breakfast – happy days. The spa owner also makes beautiful beaded jewellery, so I may have picked up a necklace to remind me of my relaxing morning (all links below).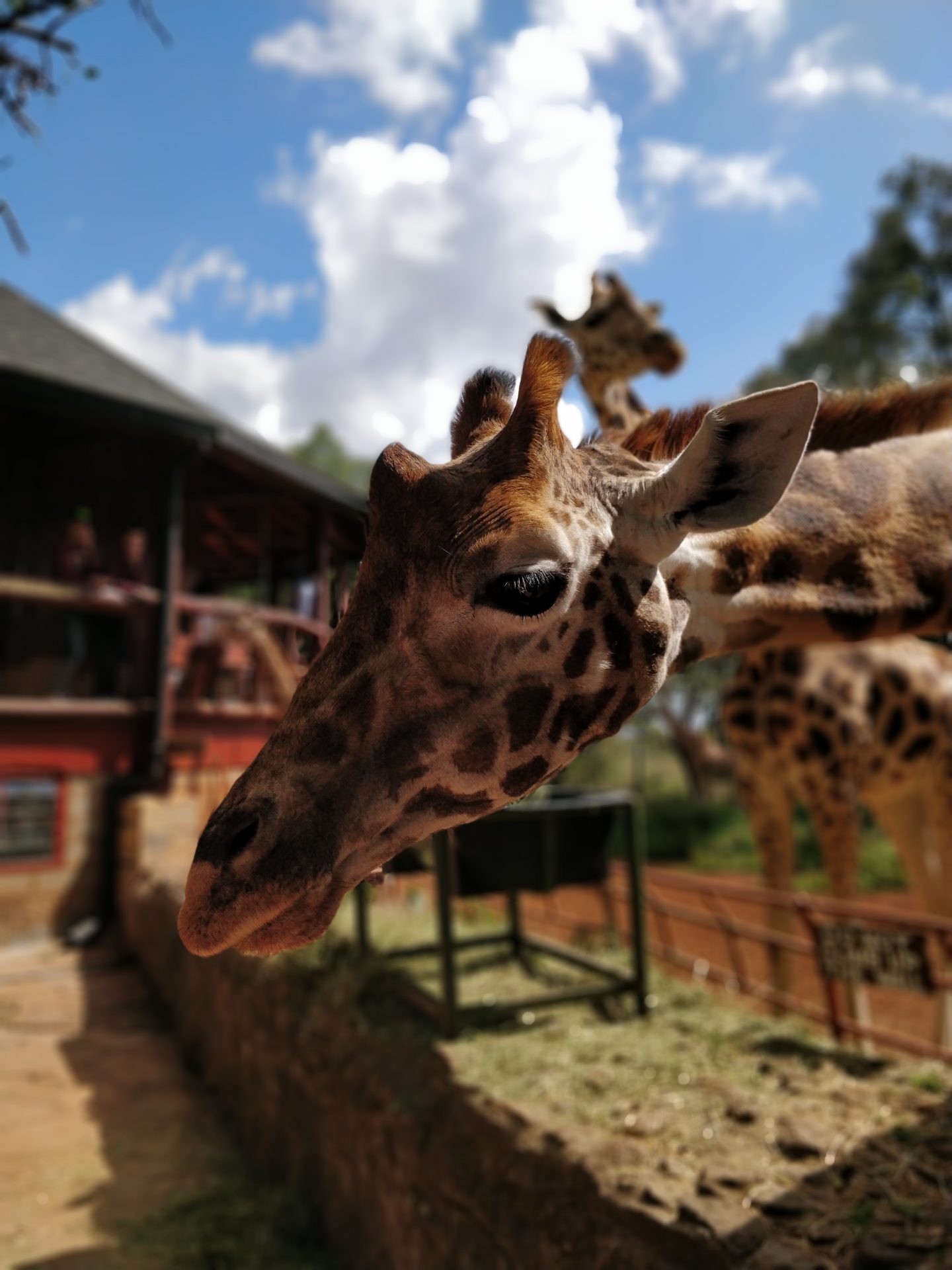 The Giraffe Centre
I'm amazed that I haven't visited before. Located about 20 km from central Nairobi, the Giraffe Centre was set up in 1983 by Jock Leslie Melville, the Kenyan grandson of a Scottish Earl, when he and his wife Betty decided to protect endangered giraffes found exclusively in East Africa. Their breeding programme has been very successful, with several breeding pairs of Rothschild Giraffes being introduced to Kenyan national parks. At the centre, visitors can feed giraffes (and observe warthogs doing their thing) and learn more about them from the guides and information boards. Always respect the animals and environment because you might end up being bashed in the head while taking a selfie (we saw this happen to someone and it served her right).
At the neighbouring luxury manor, you can stay overnight and admire the giraffes up close during meals when they occasionally poke their necks through the windows for a cheeky treat.
Hashmi BBQ
Located in Diamond Plaza, one of Nairobi's most popular shopping centres, the family-run Hashmi BBQ is must for meat lovers. The menu is filled with kebabs, mixed grills and lamb chops, all of which are lovely, but don't leave without trying the signature Chicken Poussin: spring chicken coated in a wickedly rich, spicy and garlicky sauce. It's the colour of magma, which is apt as it'll set your mouth (and stomach) on fire. If you've got a delicate constitution, you've been warned.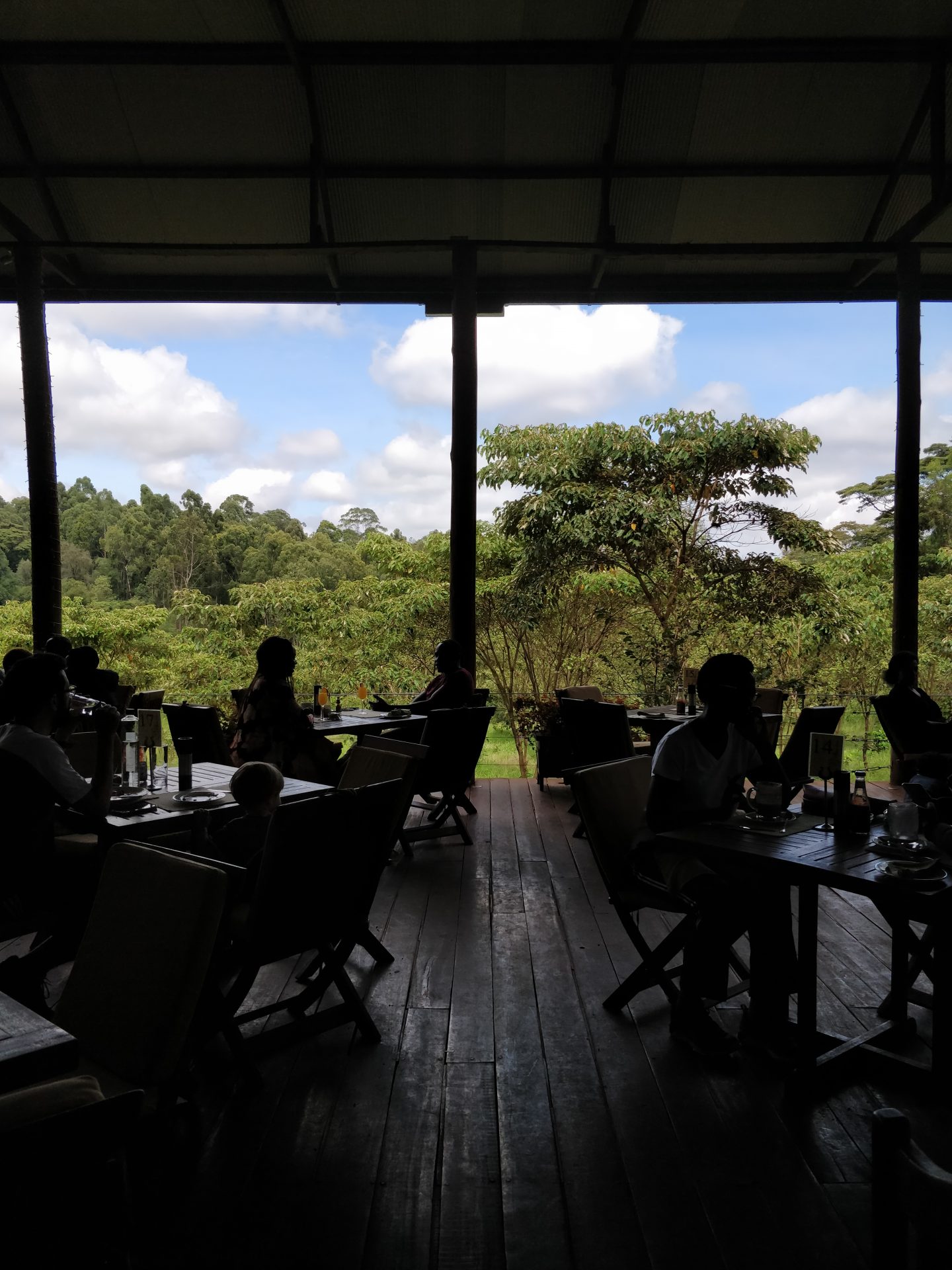 Karura Forest
On the morning we'd planned to explore Karura Forest, it rained heavily, so our hopes of working up an appetite by walking around among the trees were dashed. On the bright side, we were able to have a five-hour lunch at the River Café. Open on two sides, we ate grilled fish, meat and veg followed by desserts and drinks while looking out onto lush greenery. I can't comment on the walking or bike trails (apparently there's a waterfall which turns orange during the rainy season), but the restaurant is a brilliant space to spend time with friends and family.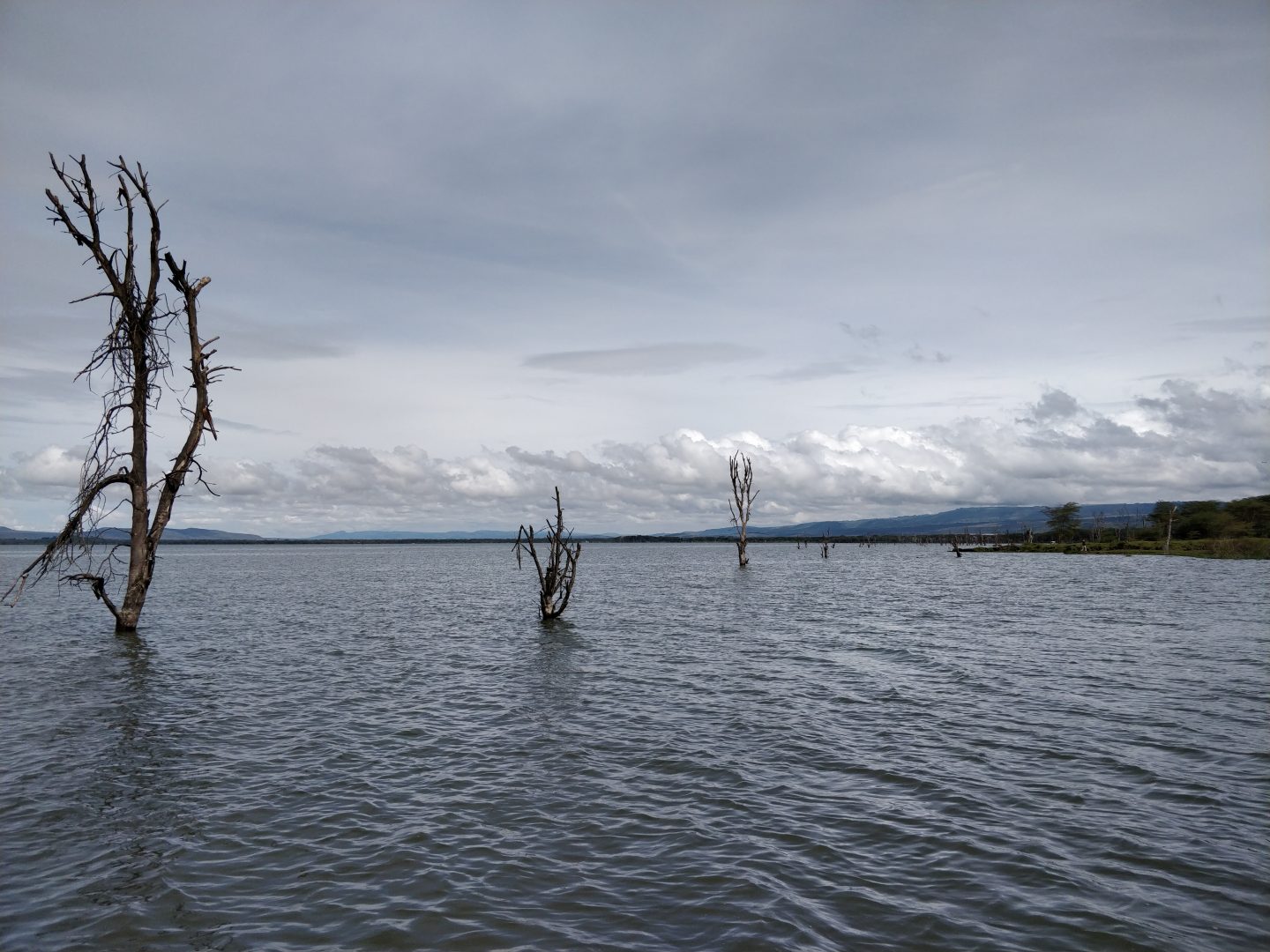 Lake Naivasha
There's so much to see and do in Nairobi, but if you fancy escaping the hustle and bustle of the city, take a trip to Naivasha. The town, which lies north west of Nairobi, boasts a freshwater lake that's home to hippos and over 400 bird species. We took the scenic route there and back, stopping off to admire the mesmerising views of the Great Rift Valley. Even on a grey day, it was a sight for sore eyes. During our stay at the Enashipai Resort, we spent our days playing cards, drinking Dawas (classic Kenyan cocktail of vodka, lime, white sugar and honey), chasing hippos (not literally; just trying to get a sighting, which we did on our fourth attempt) and marvelling at nature on a boat ride around the lake (which was like a mini safari as we saw zebras, giraffes, waterbucks and eagles).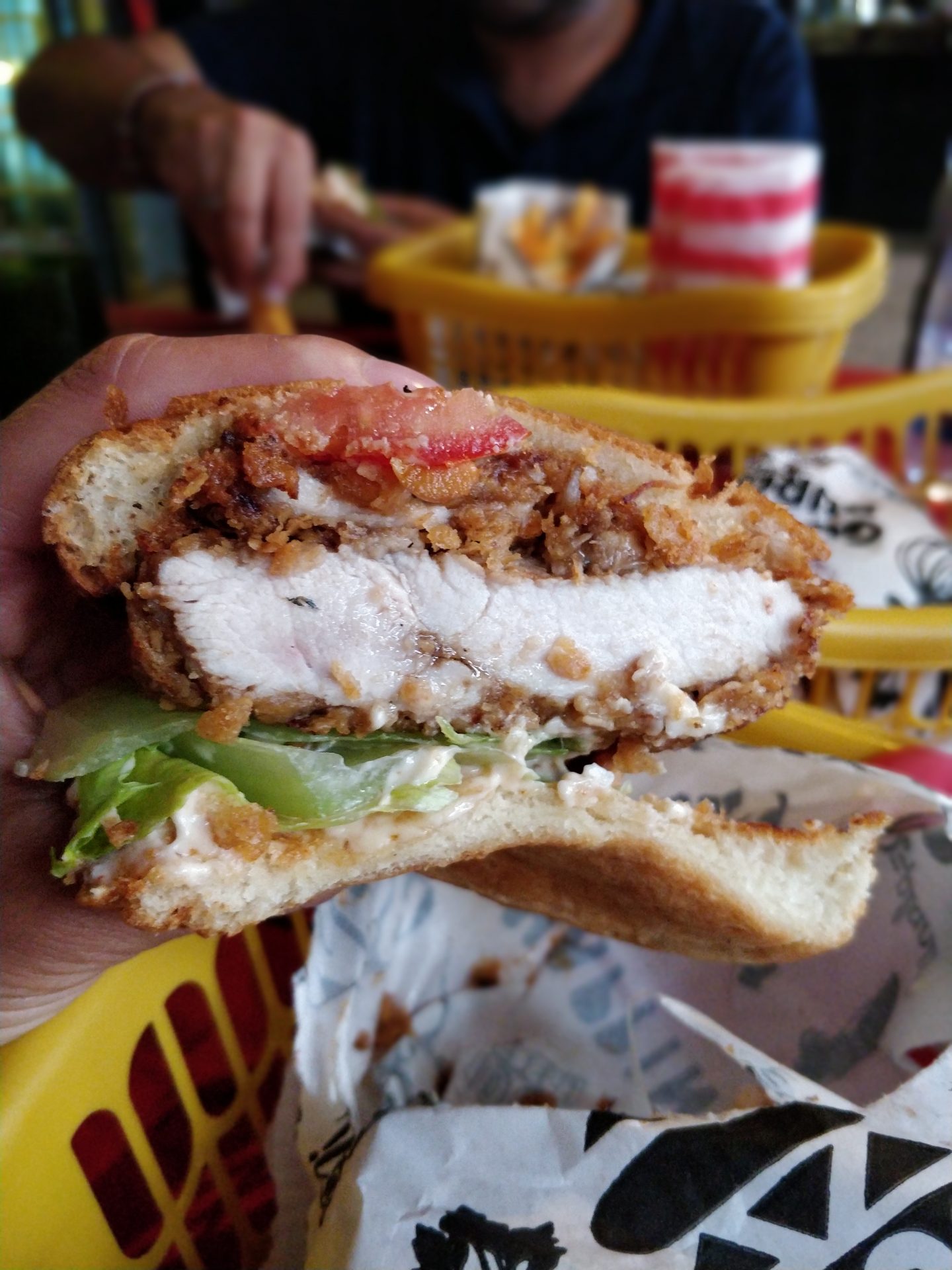 Mama Rocks
The name doesn't give much away, which is good because it means that we were very pleasantly surprised when we tucked into our gourmet burgers. With names like Mango Masai Mama, Souq It To Me and The Zulu Stomach Constrictor, we knew we were in for a treat. I can still taste the succulent peanut-crusted chicken and spiced coconut mayo in the Fela Supa, while the classic cheeseburger, aka This Is Africa, got full marks. The Great Zambezi, however, divided opinion because the battered fish had a very strong taste. Nevertheless, sisters Samantha and Natalie have a winning formula on their hands.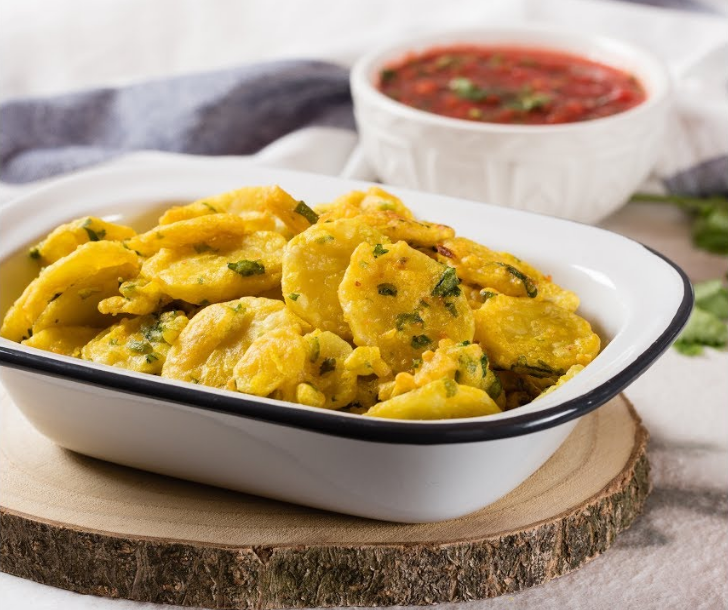 Maru's Bhajia Cafe
Technically, Maru's shouldn't appear on this list because I didn't visit during the December trip. That said, I wanted to mention it for being a classic fast food option when in Nairobi. Originally set up as a drive-thru on River Road to feed hungry coach passengers en route to Mombasa, Maru's Bhajia Café can now be found in Diamond Plaza. Unlike the spherical bhajia that we know and love in the UK, the Kenyan versions are thin, flat potato slices which are dipped in a turmeric-tinged batter and served piping hot with a fiery tomato chutney and tamarind sauce on paper plates. Make sure you have a cold drink on standby before you place your order.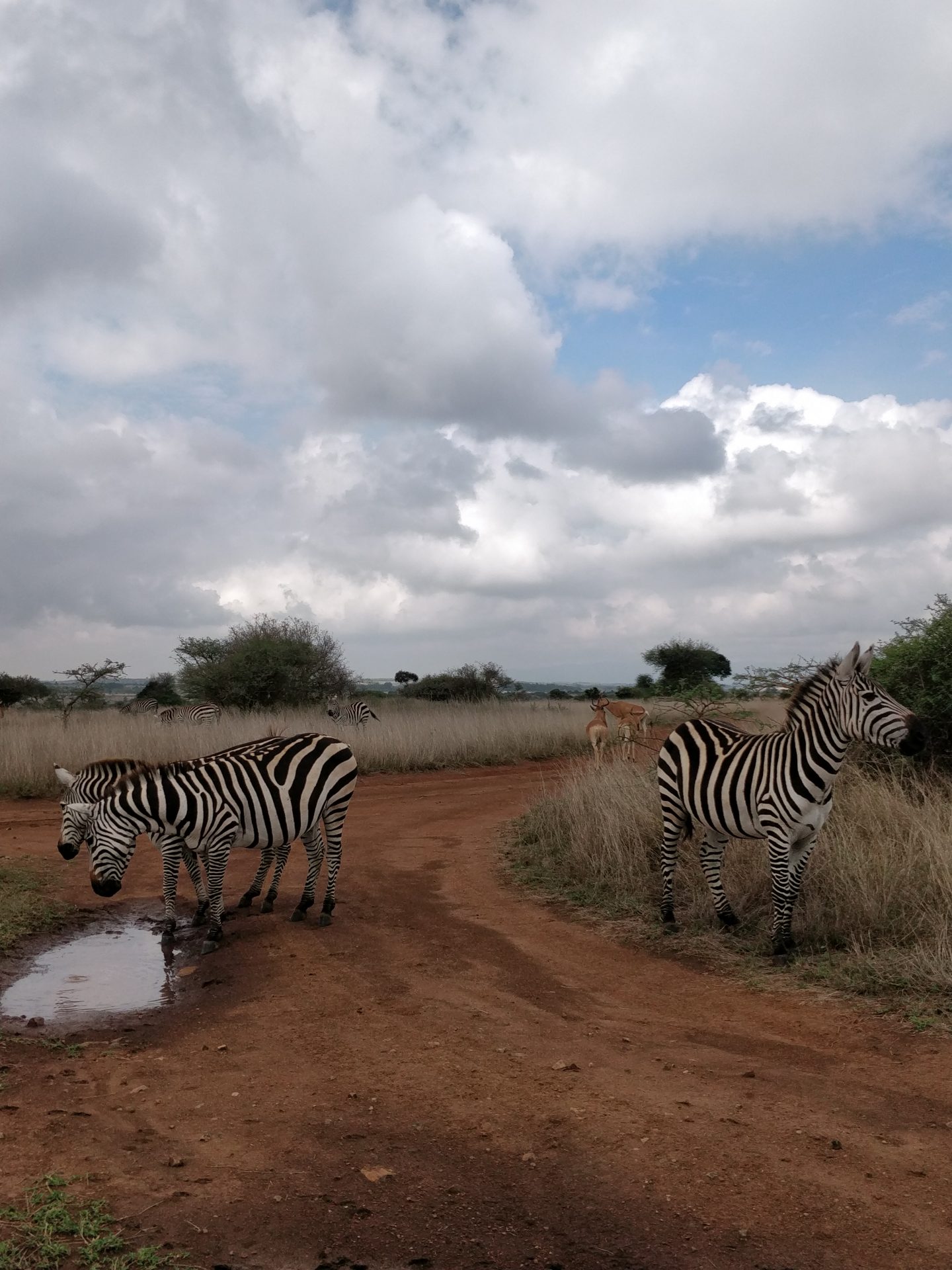 Nairobi National Park
I'm not a morning person, so the only time I agree to waking up at the crack of dawn is to take a flight or go on safari. Despite my many visits to Nairobi, I've never been to the national park (well, I did have the opportunity to go a few times, but this was before I was OK with the early starts). All safari experiences are special in their own way, and what sets this one apart is seeing wildlife in their element against the backdrop of the city. There are over 400 recorded species in the park, and on our trip, we spotted a resting lioness on entry before being stopped in our tracks by gorgeous giraffes and zebras, as well as seeing plenty of buffaloes and impala.
Serena Hotel Nairobi
When the temperature rises, the easiest way to cool down is to jump in a pool, and the one at the Serena Hotel works for me. Soak up the sun, swim a few laps and then pull up a poolside seat to have lunch. On our visit, we enjoyed grilled meat, fish and paneer with a few G&Ts. It might be wise to stick to the shallow end after consuming all of that, though. If swimming isn't your thing, the Serena boasts several restaurants and bars: Mandhari (fine dining), Aksum Bar (martini bar), Café Maghreb (brasserie), and the Bambara Lounge.
All words and photos are my own and remain the trademark of www.savlafaire.com.
LINKS: The Alchemist, Aromatics Spa, Giraffe Centre, Karura Forest, Lake Naivasha – Enashipai Resort, Mama Rocks, Nairobi National Park, Seed Bead Jewellery, The Henna Boutique, Salsify at The Roundhouse,
PIN FOR LATER