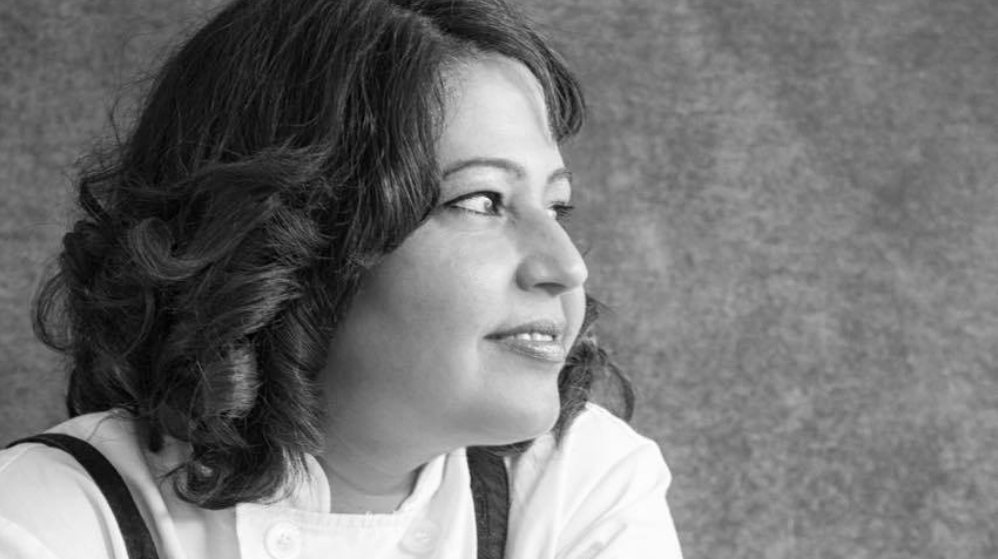 Born in West Bengal, chef Romy Gill had always dreamed about living in England, not becoming a chef. Things changed after her husband took her to an Indian restaurant when she was feeling particularly homesick. The food was so sweet and full of artificial colouring that she decided to open her own restaurant that evening to represent authentic Indian cuisine. Romy's Kitchen opened in Thornbury near Bristol in 2013, with the menu featuring dishes with Punjabi, Bengali, Gujarati and South Indian influences. Romy was appointed an MBE in the Queen's 90th birthday honours list in 2016, writes a food column for The Independent, regularly appears on radio and TV and is working on her first cookbook. I spoke with the incredibly inspirational Romy about being a self-taught chef, cultural appropriation and her favourite Bollywood actor.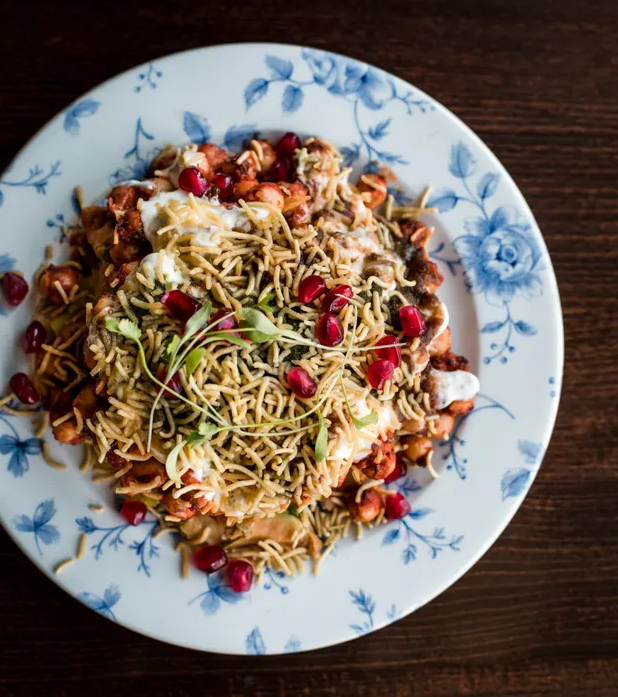 In 2017, you travelled to India with Suitcase Magazine and wrote a series of articles on Ladakh and the Andaman and Nicobar Islands. Which other countries would you like to write about and why?
I still want to write about India as I'm still a tourist in the country where I was born and brought up. India is a big country and I want to learn and visit Indian cities first and then Pakistan and Mexico. Pakistan was part of India and is very rich in food heritage, so I'd like to travel with Sumayya Usmani [Pakiastani-born cookery writer] to Hunza Valley. As for Mexico, it's because of my love for the hard-working people, and tacos.
Alongside running a busy restaurant, you also take part in numerous events, such as food festivals and talks. Which one has had the most profound effect on you to date and why?
It has to be the MAD Symposium in Copenhagen [which gives chefs and restaurateurs the information and resources to improve sustainability in their restaurants, communities and worldwide]. I met so many talented people in the hospitality industry from all over the world. We need more events like these. Also, I'm looking forward to being a speaker at Food on The Edge at Galway in October [a two-day symposium for chefs and food enthusiasts to debate the future of the food industry].
Chefs often say that their family and friends are reluctant to cook for them. Which dishes do yours make for you when they invite you round?
I'm always grateful when anyone cooks for me, and it has to be a proper good roast chicken, they all know!
In a recent Food Tribe podcast, you described the painful circumstances surrounding your first marriage. Why did you open up about this experience now?
I could've openly talked about my experiences on the BBC or anywhere and got sympathy from people, but I wanted to be known for my food, not my personal life tragedies [after getting married, Romy discovered that her husband was already married and that his wife had committed suicide]. I don't play the immigrant card as I chose to come to the UK and build my life here. I like working with men and women and choose to focus on my food rather than what I went through. I want to help those who are in the same situation that I was in because they might not be as strong as me.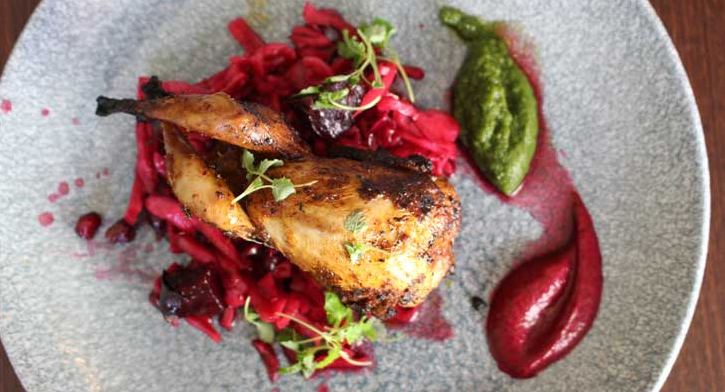 Romy's Kitchen has only been reviewed by a couple of food critics from national newspapers. Do you think critics are still powerful in an era of influencers and bloggers and why?
I'd given up until Grace Dent and Richard Vines came in. I think I've had very good innings in Thornbury and it'll soon be time to move on. There's a lot happening this year, so I'll keep you all posted.
You're one of the few chefs who have publicly condemned Dan Doherty for sexually harassing his female staff. Why did you speak out on this issue instead of staying silent like many others?
Dan Doherty is a very small fish and he got caught and ruined his professional and personal life. I don't think anyone should be bullied, sexually, physically or verbally. I hope men and women learn from what we've seen with Dan. If we don't speak about it, then we're shoving it under the carpet and letting it happen. I have two daughters, so I want to discuss what's good and bad about the hospitality industry and try to make it as safe as possible for them and others.
Recent initiatives like Countertalk and Hospitality Speaks encourage chefs to share their concerns and experiences, anonymously if need be. If they'd been around earlier, which issues would you have raised?
Mental health, alcohol abuse and bullying – it's so important to help chefs who go through all this.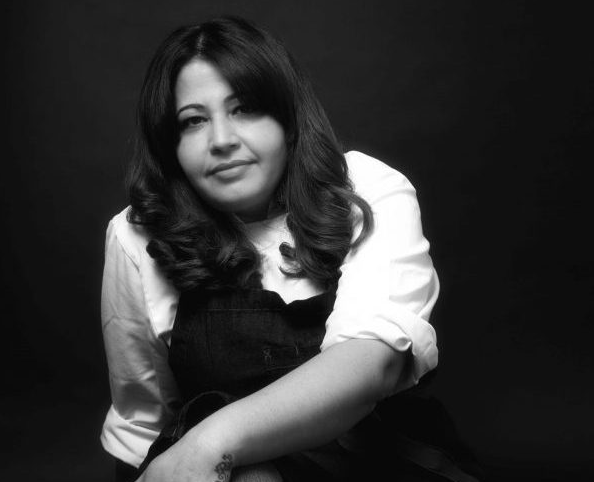 What, if any, are the disadvantages of being a self-taught chef and how have you overcome them?
There are many advantages and disadvantages. Firstly, the restaurant industry isn't the most welcoming in the world. I didn't have a godfather in the industry, nor was I in London to showcase my food with a series of events. I opened my restaurant on my own terms and learned a lot and am still learning every day. I struggled to get the planning permission to go ahead, which took three and half years, and then struggled to get a loan; all of the banks turned me down and then NatWest helped me on my journey. Not being in central Bristol or London has been a disadvantage. I don't have a PR agency, nor do I need it as I wrote my own destiny. I choose to be what I was and with the help of my family, and now my staff, I've achieved my dream. Another advantage is that I can help my staff and guide them in their own careers.
You opened your restaurant in your 40s. Would you have done things differently if you'd started sooner, and if so, how?
I belong here and I know I'm not good at anything else. Food has taught me so many things, from surviving to writing and telling stories about me and the food I grew up eating. I advise everyone to find a good mentor as they will help you along the way.
If you could have one superpower, what would it be and how would you use it?
I don't even have to think twice: provide clean water, food and shelter for the poor and homeless. Action Against Hunger, Frank Water and now Niskham SWAT are some of the charities I love supporting.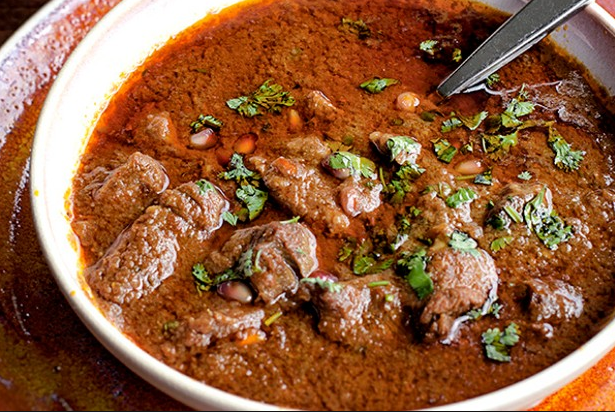 You've said that you dislike the word 'passionate'. What's the reason behind this?
Everyone is passionate about something or other. For me, food represents the soul and it helps no matter who you are. I want to cook with my heart and learn about food cultures.
M&S has been heavily criticised of misrepresenting Indian cuisine by launching a biryani wrap. What's your take on this product, and culinary cultural appropriation in general?
I get angry when people sit on Twitter and argue about cultural appropriation. We live in a diverse world; years ago, we couldn't eat the things we do now. The M&S issue was right as there was no rice and they were misrepresenting Indian cuisine. Look at some Indians – they'll have chillies and ketchup on pizzas. Even the Indo-Chinese food in India is only found in India and not in China.
Are there any professional or personal opportunities that you wish you'd taken and what was the consequence of not having done so?
No regrets at all: I cook my way, love feeding people and raising money for charities without shouting about it from the rooftops. I've never played on my immigrant or female status. I come from a simple family who taught me to fight for my rights and that attitude enabled me to fight for myself and others.
If you had one year to live, what would want to accomplish and why?
Just spend time with my family and cook for Salman Khan [famous Bollywood actor]. I know people won't get it, but he was my hero while growing up; I used to bunk off college to watch his films with my friends. I particularly loved his fresh new face years ago. Maine Pyar Kiya is one of my favourites – I've watched it so many times – as well as Khamoshi and Hum Aapke Hain Koun.
If you enjoyed this Romy Gill interview, you can read the full series here.
Links: Romy's Kitchen, Ravneet Gill Interview: Countertalk, Asma Khan Interview
PIN FOR LATER