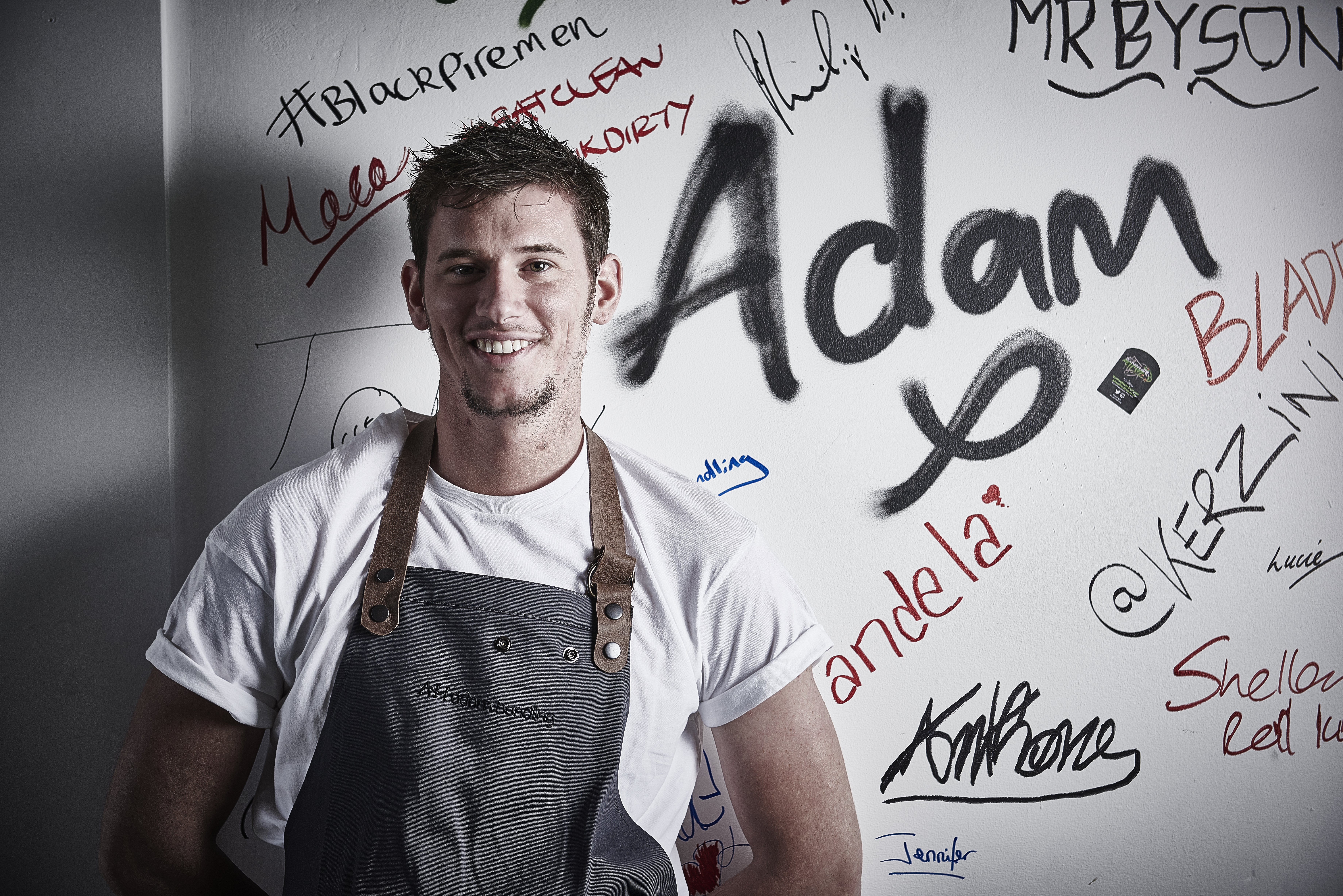 To those of you who are avid MasterChef: The Professionals fans, Adam Handling is no stranger. His sheer drive, natural flair and obsessive attention to detail propelled him to the 2013 finale and into the public arena. But his impressive culinary journey started long before then: aged 16, he was the first ever trainee chef at Gleneagles Hotel in Scotland before becoming Fairmont St Andrews' youngest Head Chef. 2014 saw him open 'Restaurant Adam Handling at The Caxton' and won him three AA Rosettes. The Frog, his latest venture, leapt onto the London dining scene two years later, garnering glowing reviews for its unique menu, which pays homage to traditional techniques in a modern manner.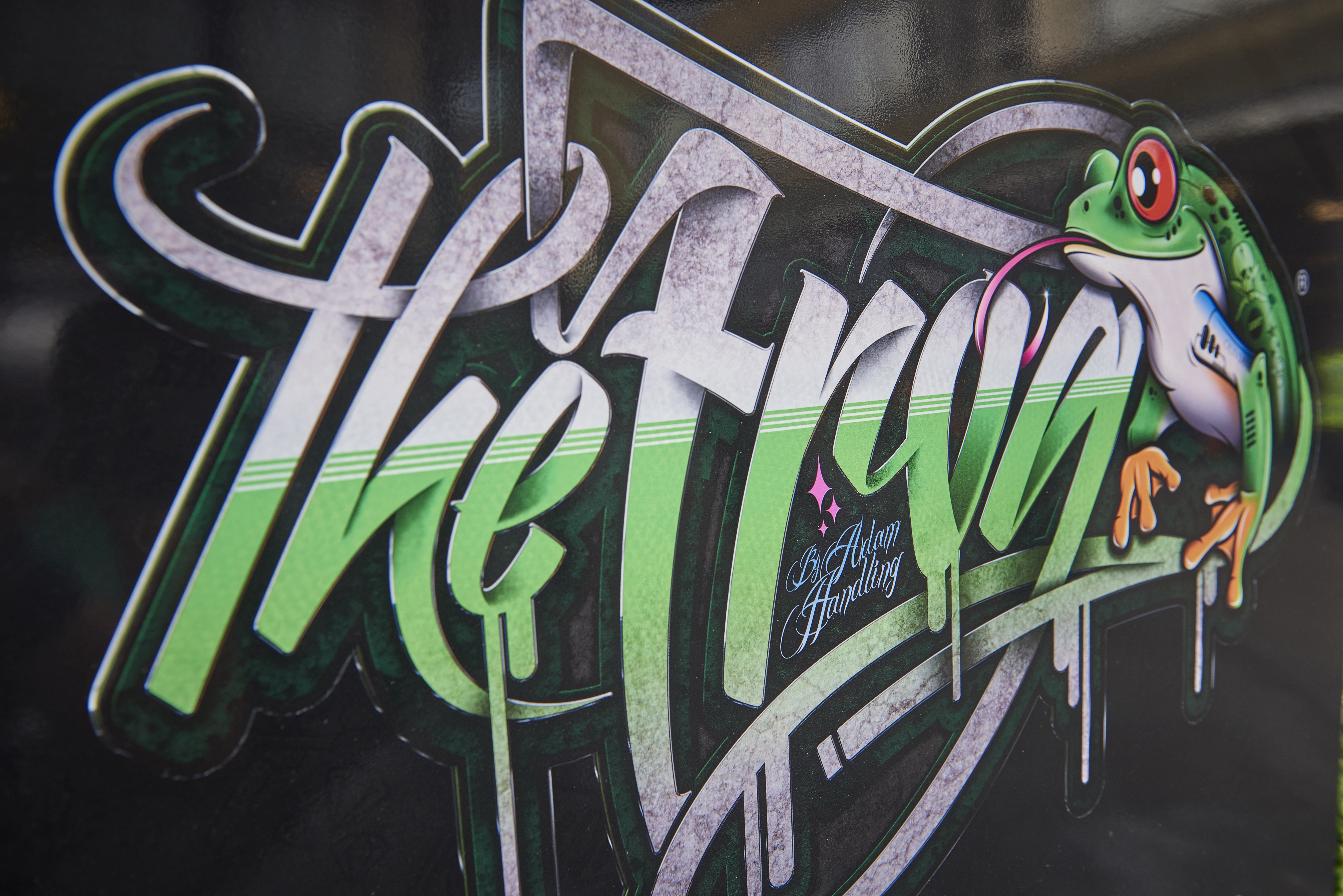 Why did you decide to name your latest solo venture "The Frog"?
I decided to call it The Frog as opening the restaurant was a huge leap for me in my career, being my first independent restaurant. It's also the first leap in opening more The Frog restaurants – I think it was Kermit who once said, "Everything starts with a leap!"
If you were invited to speak about a topic totally unrelated to food, what would it be and what about it appeals to you?
It might surprise a lot of people to hear, but I'm actually quite a shy and private person, so unless it's food-related, public speaking isn't really my thing.
Have you ever tried a dish in another restaurant or at an event that you wish you'd created, either in London or elsewhere, and if so, what made it memorable?
Too many to name! One that springs to mind is Sat Bains' black scallop dish. It was so unlike anything I'd ever tasted before in texture and taste;, it was incredible. Another would be any of the dishes I've tried at Restaurant Jardín in Puerto Alcúdia, Mallorca, run by Maca and Dani De Castro. The food was stunning.
Are there any opportunities that you wish you'd taken and what was the consequence of not having done so?
I would love to have learnt how to swim when I was younger. It becomes much harder to learn something the older you get and I don't think I'll be able to learn now!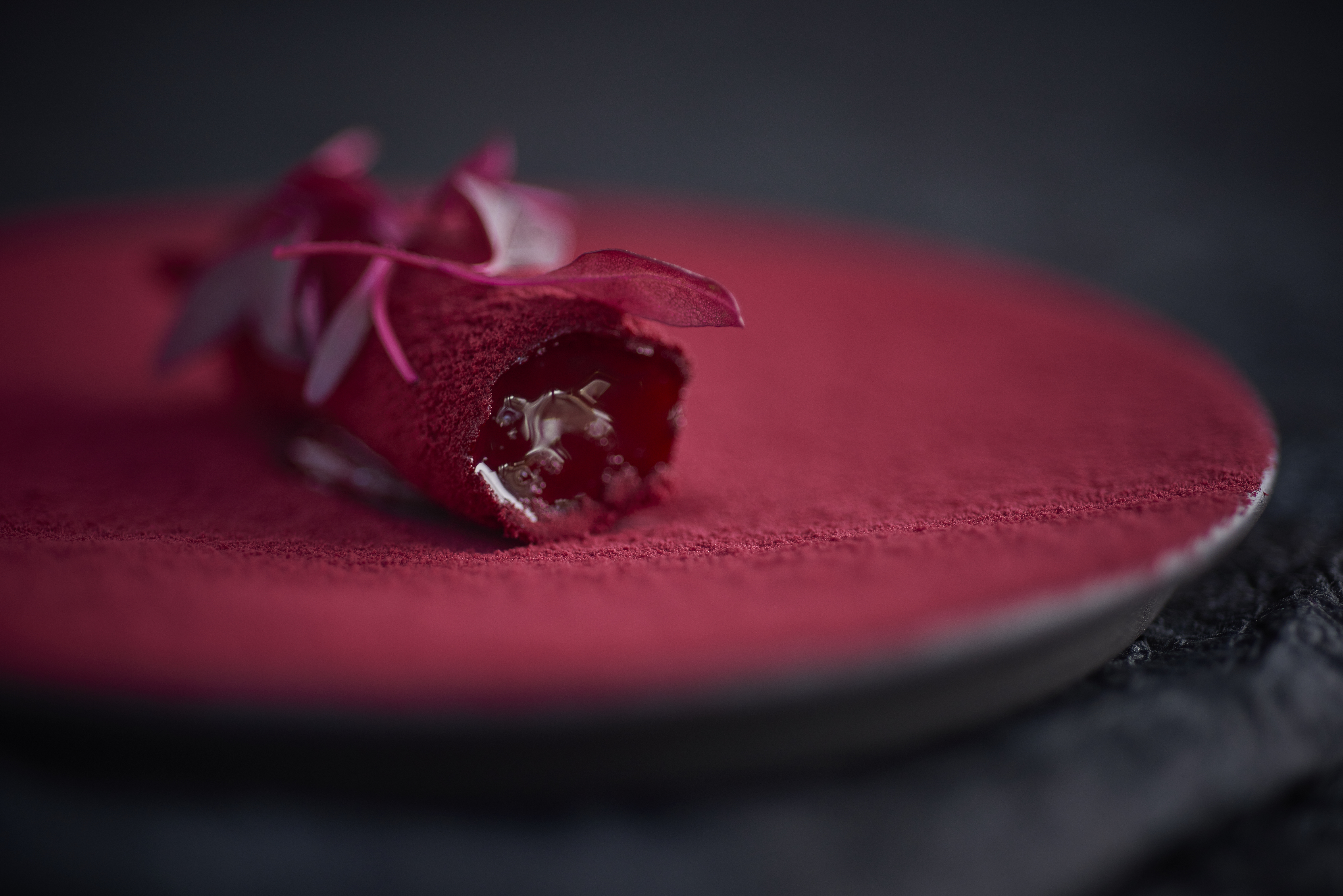 How do you try to minimise food waste at The Frog?
One of my main priorities at The Frog is to minimise food waste, to the point that we have hardly any in the restaurant. We're a small restaurant and we're careful with what we order and only buy what we need. I also have a nose-to-tail approach in my cooking and use every bit of the produce. Currently, we're making our own compost with our scraps and leftovers and in about six months or so, we'll be able to use that compost to grow our own vegetables to cook with in the restaurant on our own plot.
If you could share a meal with a well-known personality, past or present, who would you invite and why?
She wasn't well known, but I'd have to say my grandmother. Sadly she didn't get to see how far I've come, so I'd want to cook for her. I'd like to think she'd be proud of what I've achieved.
What has been your least extravagant purchase, but the one that's had the most positive impact on your life?
The pair of headphones that I use every day – I wear them in the gym and when I'm walking to work and having these on relaxes me and chills me out. It's really important to me to have that time when I'm so busy and it's so hectic in the restaurant. Mentally, I think it's so important to have some "chill" time, particularly in the hospitality industry.
Apart from your own, which books do you gift most often to family and friends and why?
I'm not a big reader, but I do give other people copies of Where's Wally?' – it's become a tradition!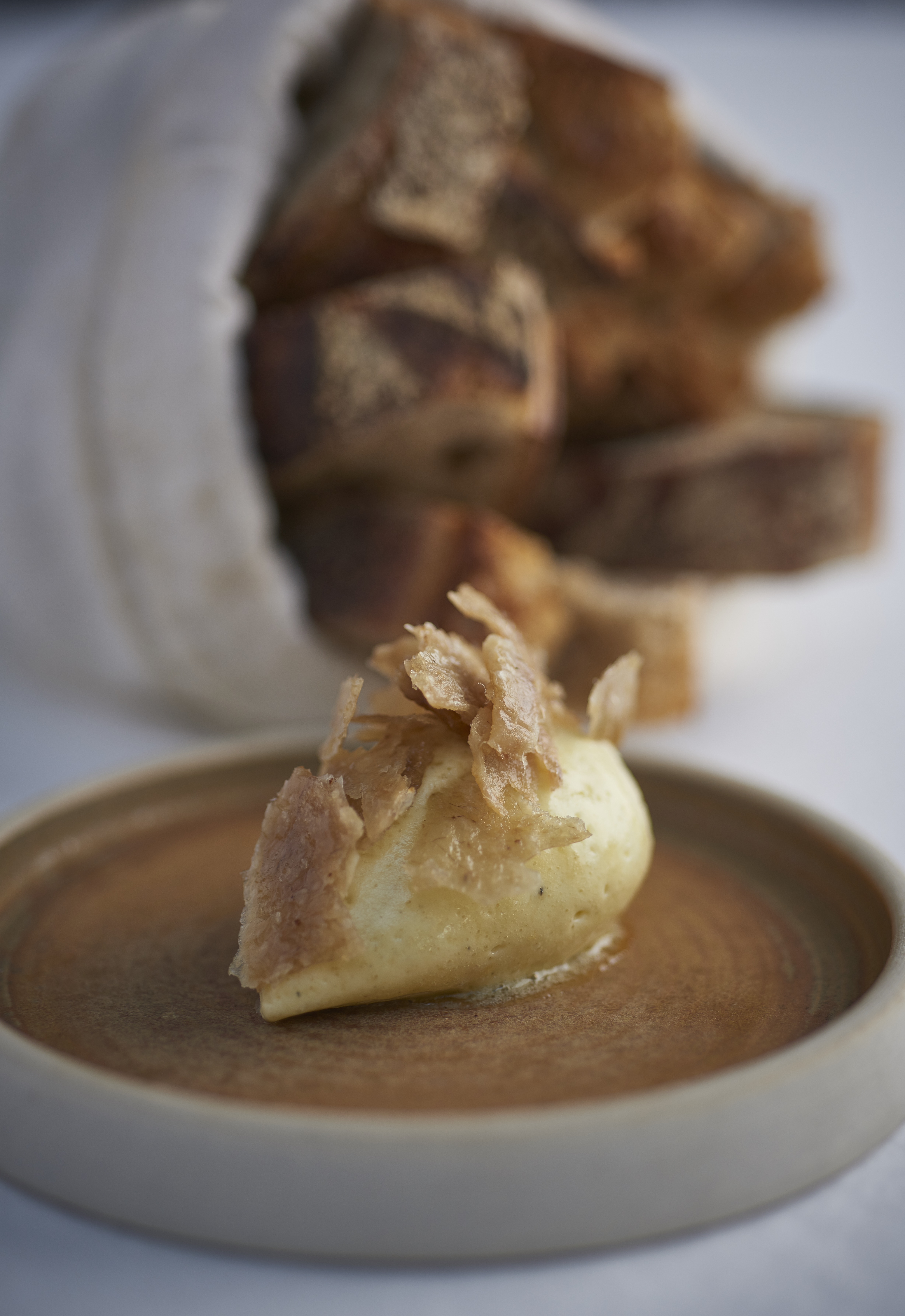 The Frog proudly showcases the work of young creatives like yourself, e.g. artists, designers and musicians. Why is this important to you?
It's so important to support the next generation and nurture talent. It's also so important to learn from these people – young people have so much to say, and so many ideas!
You're not afraid of taking risks in the kitchen, some of which can occasionally backfire. What have been your worst setbacks and how have you overcome them?
I think the worst setbacks haven't been related to food, but more to do with the restaurant. Initially, we had some negative feedback about the music we play at The Frog, where the people dining maybe didn't understand the concept so I've taken that on board and tweaked it slightly.
Asian flavours, particularly Japanese, feature prominently in your food. What inspires you about this cuisine?
In Asia, people tend to be a lot better at eating what's local to them. They survive mostly on what's on their doorstep which is much more sustainable. They also have a lot more respect for older people and recipes seemed to be passed down more through generations.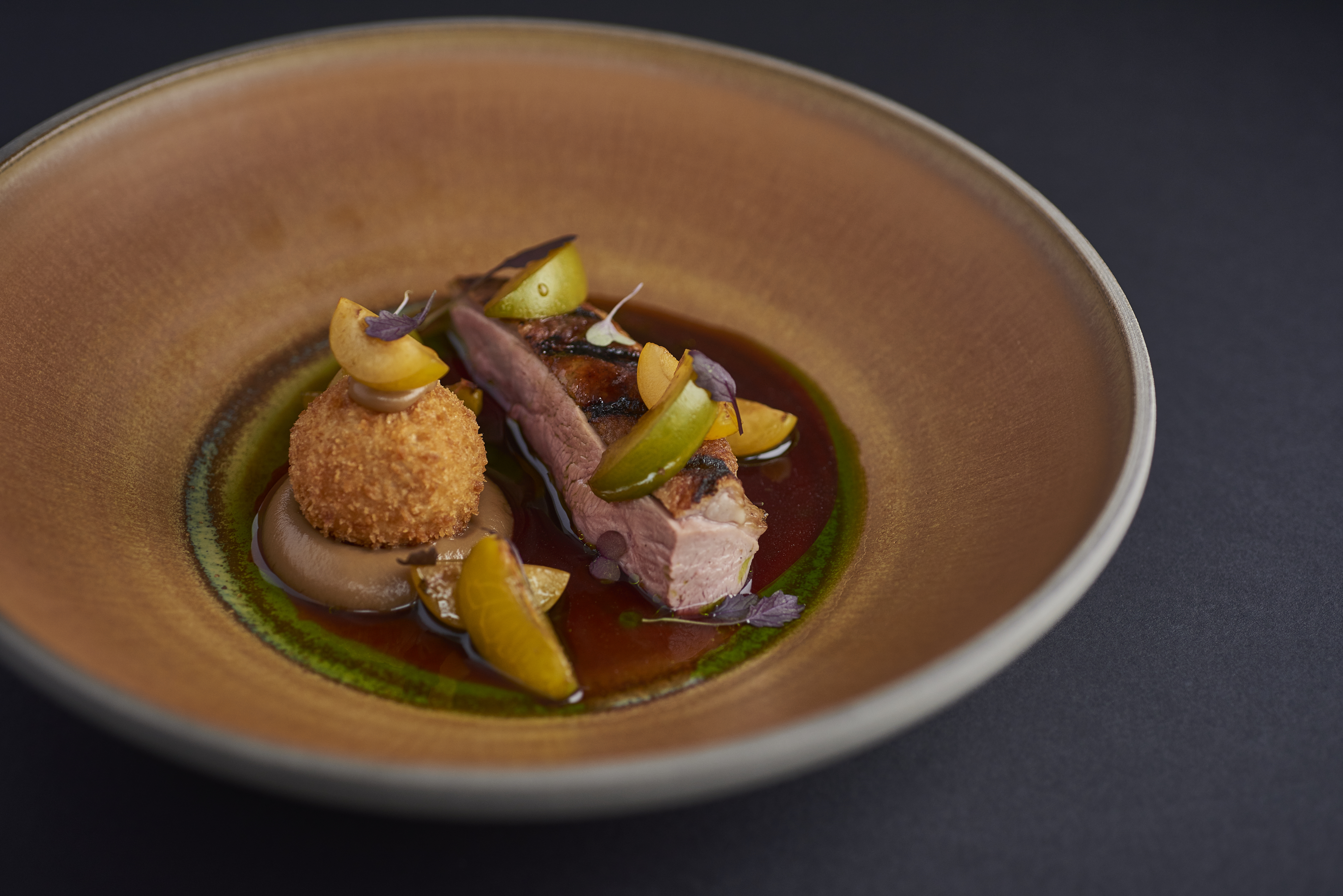 Being a contestant on MasterChef in 2013 thrust you into the public limelight. What lessons did you learn from this experience?
I learnt that the world of social media can be both positive and also incredibly dangerous. Anyone can hide behind a screen and hurl out insults and you have to develop a very thick skin, very quickly.
You're due to collaborate with Ben Spalding as part of his #AllGunsBlazing supper club series in April. Why did you want to get involved in this project and what does his style of cooking represent for you?
I've wanted to collaborate with Ben for a while now. As a Chef, he's quite daring and takes a huge amount of risks and I admire that about him. His food is brilliant, and I think our styles will work really well together. I'm very excited about the event.
If you were to create a dish which symbolised the perfect marriage between Scottish and English ingredients, what would it be?
I'd love to create a Surf n Turf style dish incorporating some beautiful Scottish seafood and English meat.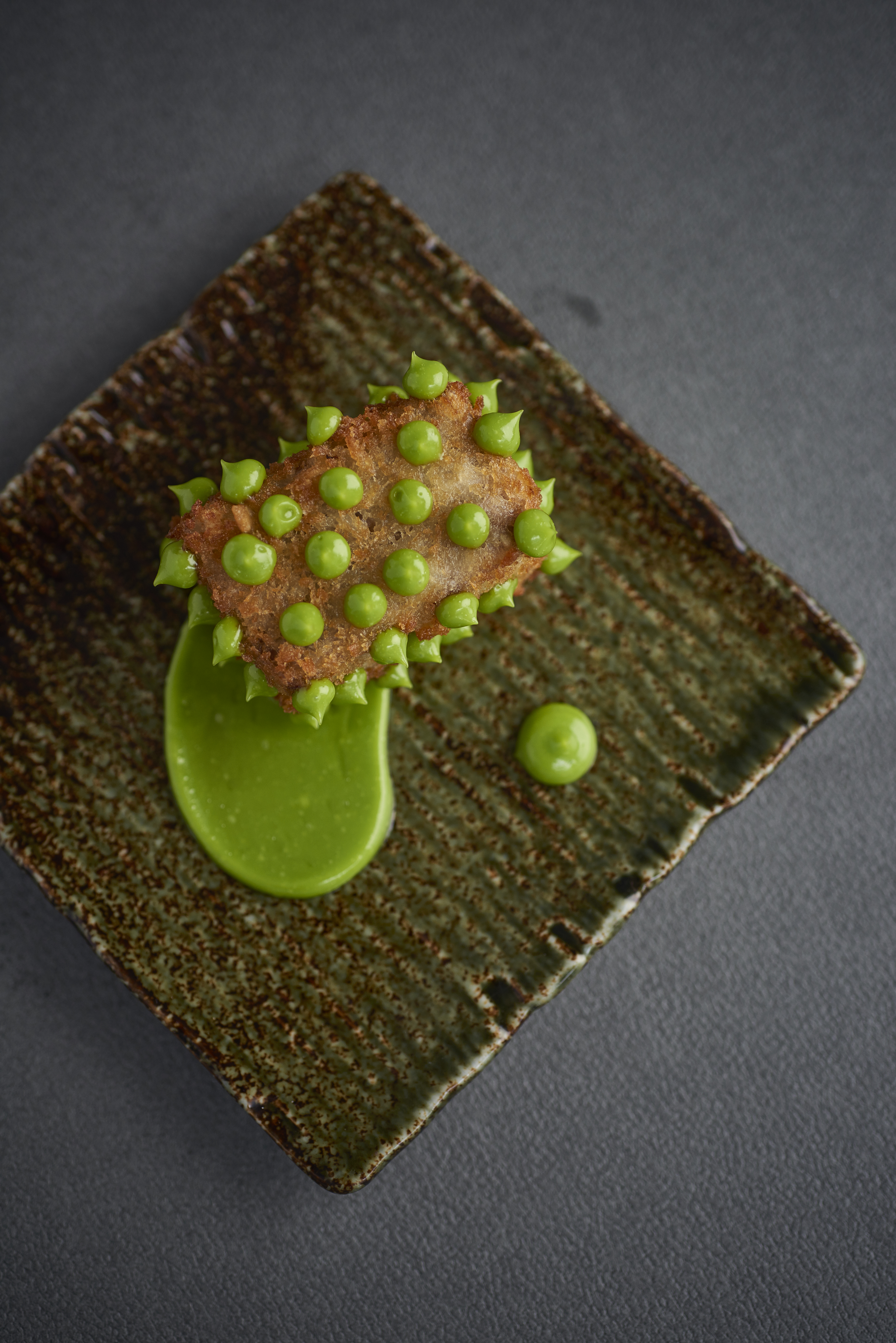 You've won many accolades so far, including Scottish Chef of the Year in 2015 and British Culinary Federation's Chef of the Year 2014. Which one means the most to you and why?
Being included in The Caterer's "30 under 30 to watch" in the 2013 Acorn Awards tops everything. I'm so proud that they chose me and at the time, I was the youngest person to receive the accolade.
You've previously said, "I do not want [The Frog] to be the best restaurant in the world — I want to be the favourite in the area. If you are the best, people come just once, if you are the favourite, people come continuously." In your view, what draws people back to their favourite restaurants time and time again?
The food is obviously key, but never underestimate the power of great service. People will go to a restaurant once to try the food, but they will return time and time again for great service.
A second Frog is scheduled to open in June 2017, with another three to follow in as many years. With such rapid expansion, how do you plan on ensuring that the quality will be maintained?
I'm a perfectionist so I like to surround myself with people who can do everything that little bit better than me, and are perfectionists themselves.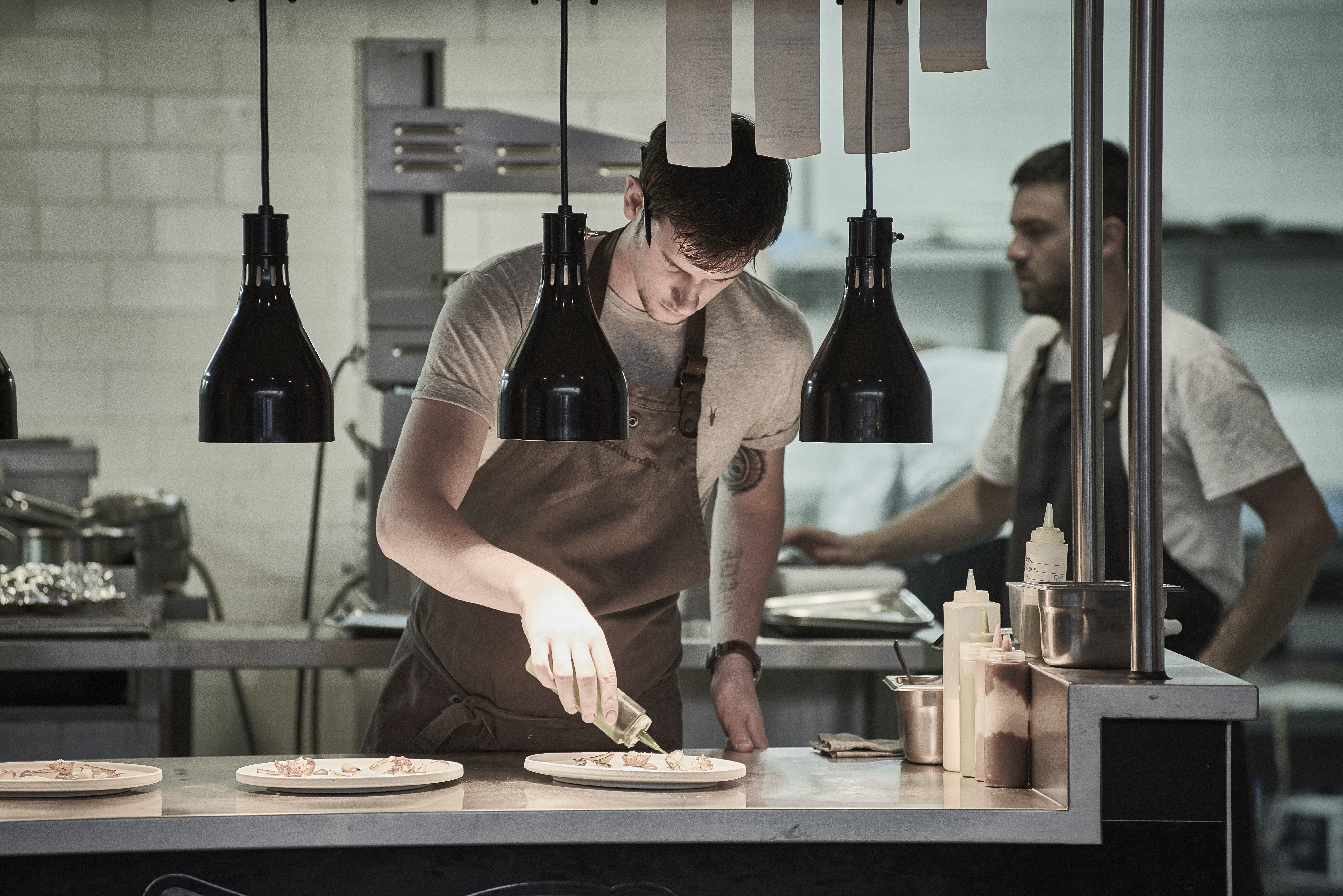 If you enjoyed reading this Adam Handling interview, you can check out more exclusive Spotlight on Chefs interviews here.
Links: Adam Handling, The Frog Review, Restaurant Sat Bains Review, #AllGunsBlazing Review
PIN FOR LATER