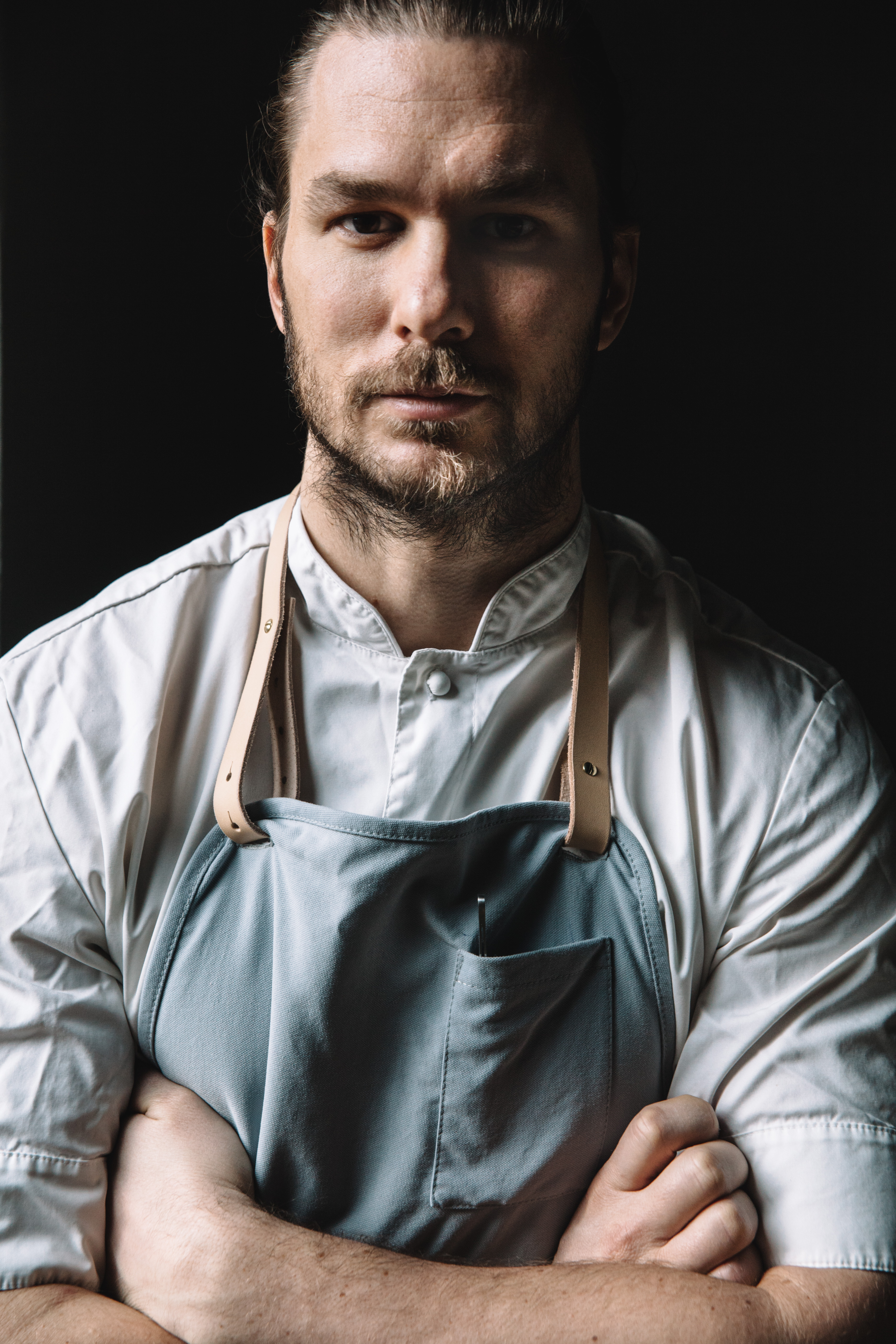 The popularity of Nordic bakeries and cuisine shows no signs of waning in London, and Nordic countries are among the top holiday destinations for many Brits. The next chef stepping up to the plate in my Spotlight on Chefs series knows a thing or two about Scandinavia as he was born, raised and trained in Sweden: Mikael Svensson. His career has seen him work for some of the best Michelin-starred kitchens in Europe before he settled in Norway to pour his energy, passion and experience into his own restaurant: Restaurant Kontrast. Awarded its first Michelin star last year, Kontrast celebrates modern Scandinavian cuisine using locally and ethically sourced produce.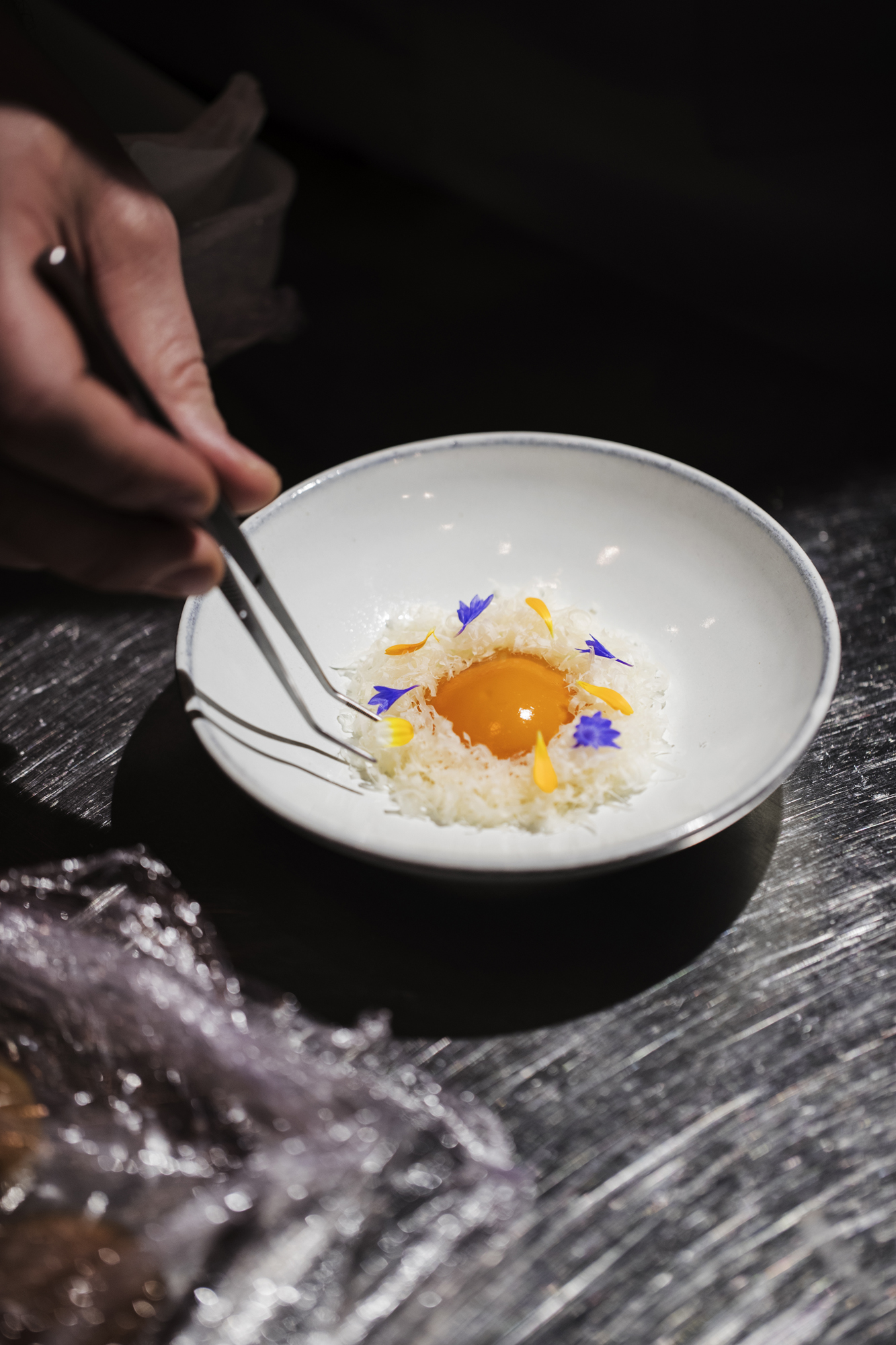 Spanish chef Quique Dacosta is one of your culinary inspirations. How has his playfulness influenced you and translated itself on your plates?
It has the effect that I think of things that will get the guest to relax and see the humour in the food. Not everything has to be made in a certain way: you can break boundaries and bring in influences in your cooking from other places even though you have a very strong local profile at the root of your gastronomy. It helps with a "Kontrast" to actually be true to your concept.
With public review sites like TripAdvisor and the rise of food bloggers, everyone's a critic. How do you respond to any negative feedback?
We don't usually respond to reviews; all guests are entitled to their own opinion. The only time we go in and respond on TripAdvisor and other platforms is if we feel that it's not objective criticism, but more attacking the staff personally, or if the facts are wrong.
If you were invited to speak about a topic totally unrelated to food, what would it be and what about it appeals to you?
It would be about the environment and sustainability.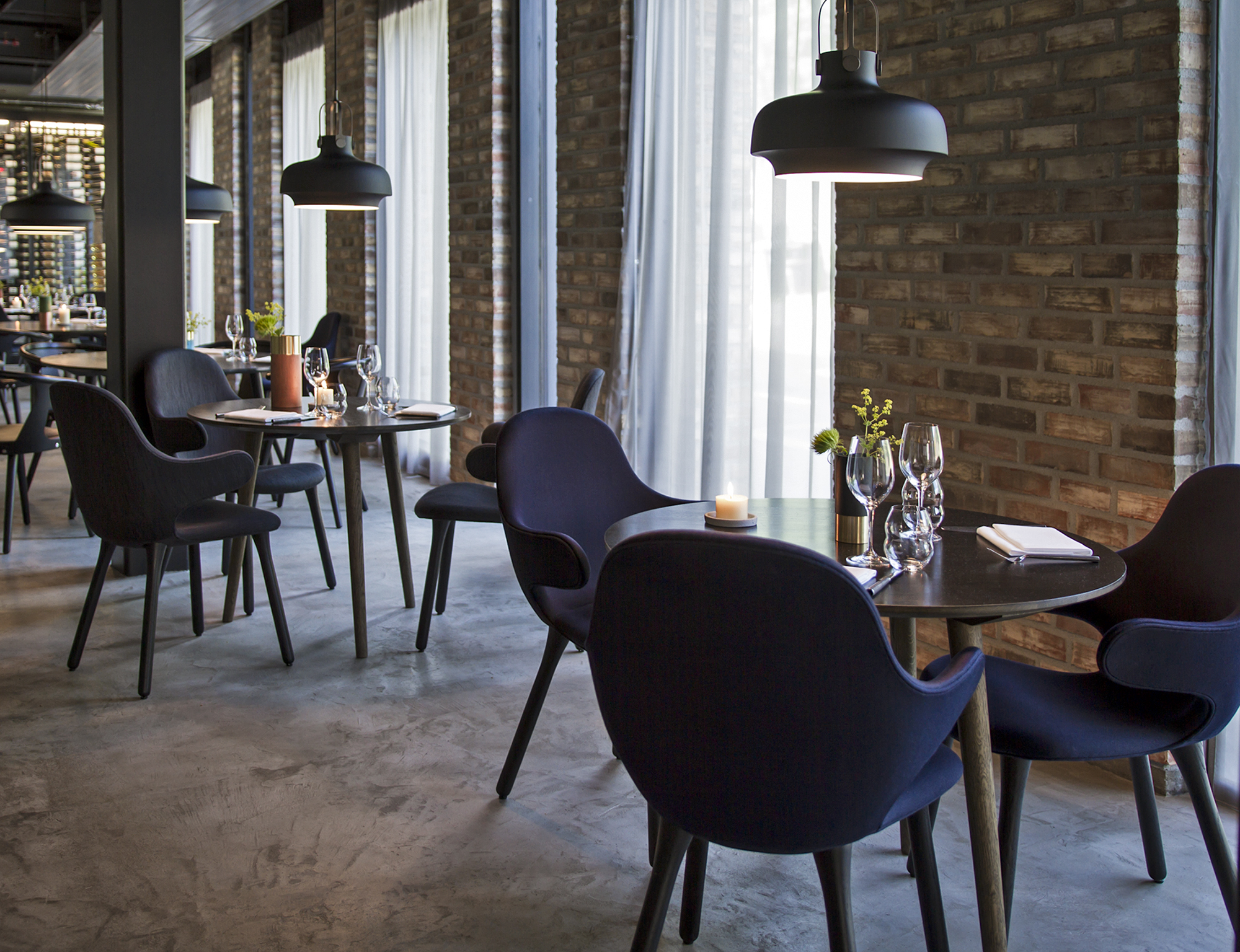 Have you ever tried a dish in another restaurant or at an event that you wish you'd created, and if so, what made it memorable?
Many times, you have something that's brilliant in its simplicity and then you think, "Why didn't I think of this?!"
Sustainability is becoming increasingly important. How do you minimise food waste and the environmental impact at Kontrast?
We try to use everything, and we try to be creative with the ingredients so we don't get too much waste. We only buy whole animals and use everything, not just buying single cuts of meat.  We sort our garbage in 11 different categories (hard plastic; soft plastic; paper; cardboard/hard paper; food/organic; metal; glass; porcelain; electrical; batteries; miscellaneous, e.g. if a piece of plastic isn't clean, this is where it goes) and have a very nice food mill that turns the organic waste into compost material.
Diners taking photos and videos of their meal to share on social media platforms is very common nowadays. How do you feel about this modern-day obsession?
It's kind of free advertising for the restaurant. But sometimes they go a bit too far to get the "perfect" picture of the food: sometimes it feels like there's more focus on the picture than to eat and taste the food when it arrives.
Are there any opportunities that you wish you'd taken, either personal or professional, and what was the consequence of not having done so?
Not really; if I'd done it differently or taken other jobs, I might not have ended up here with my own restaurant. But, sure, there have been some nice job offers that make me wonder, "What if?"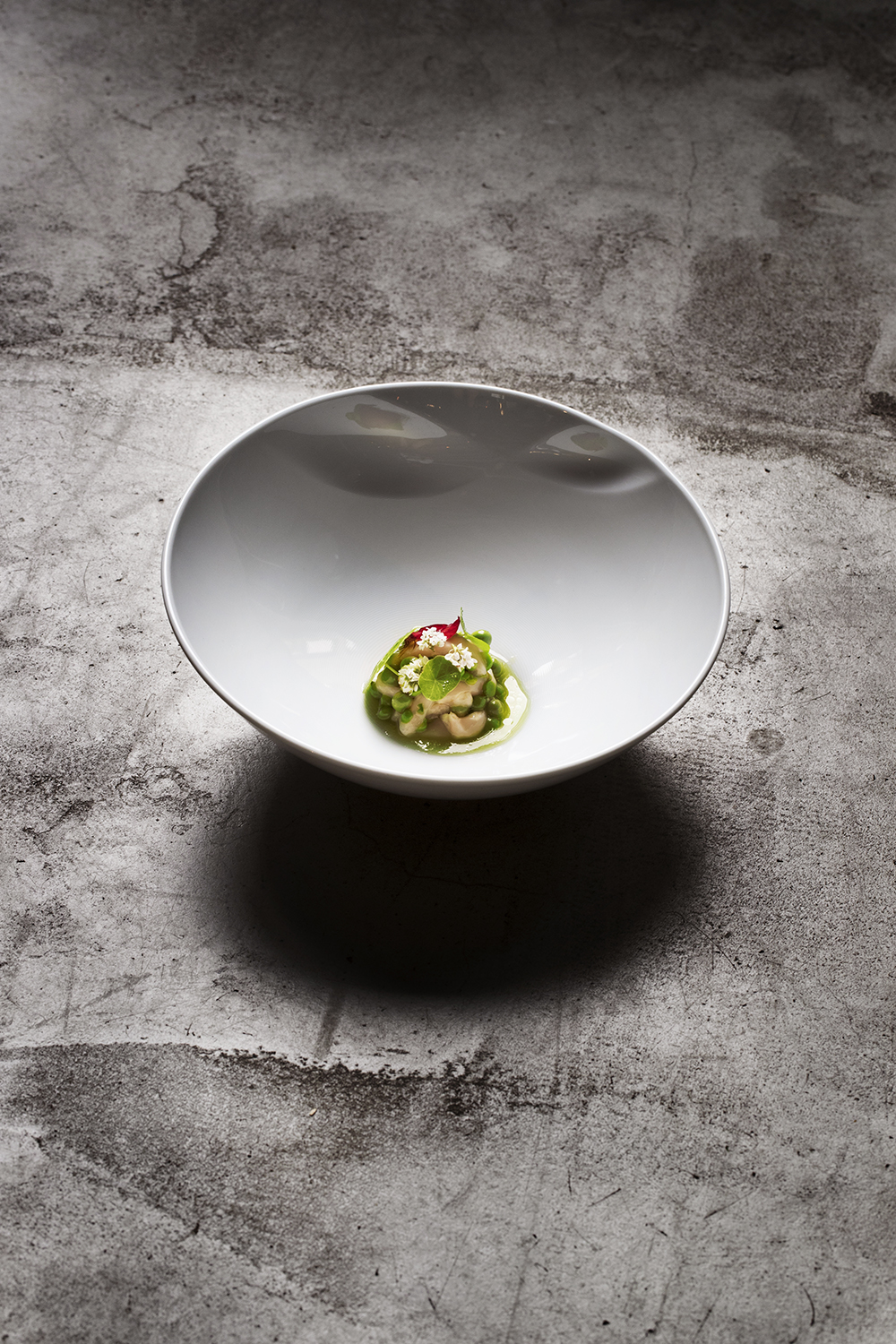 What has been your least extravagant purchase, but the one that's had the most positive impact on your life?
My gym card; really helps me to do good work if I get a good workout.
Are there any ingredients that you dislike using for whatever reason?
I really dislike using meat/poultry from the industry; in fact we don't use it at all. We only buy straight from the farmers so we know that the animals are healthy and had a good life in a happy environment. I don't like that you can treat animals that way just to maximize your profit.
What's your least favourite job in the kitchen and why?
Picking small herbs, because my fingers are too big.
Norway always ranks highly in any poll on the happiest countries in the world. Why do you think Norwegians are so content, and why is the UK at the opposite end of the spectrum?
I think people here are happy because we have the luxury of having time off. Also, we have a good healthcare system; you don't have to worry about what happens if you get sick. And it's accepted in society to be off and spend time with family. There is no-one looking down at you because you don't work overtime all the time.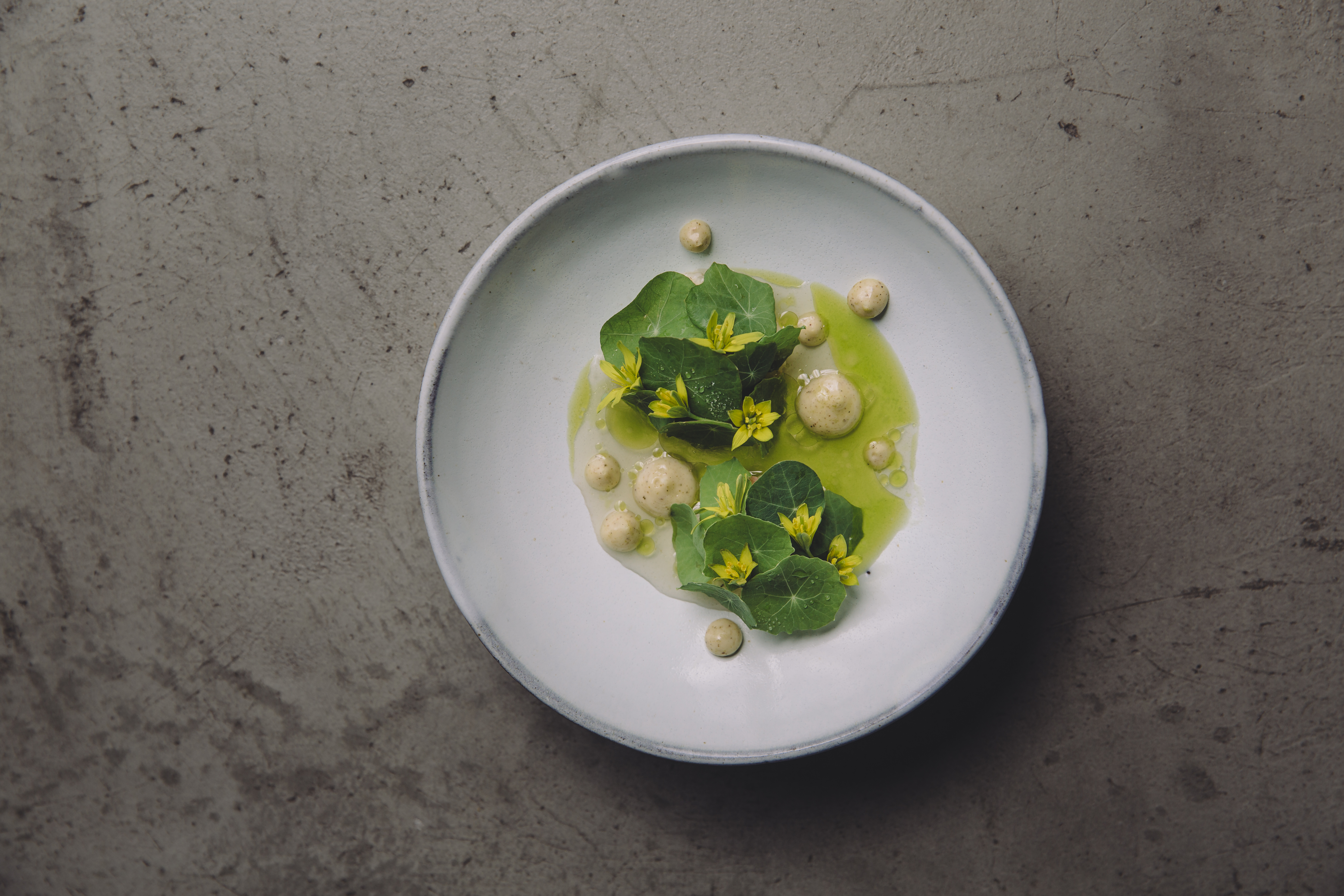 If you could cook a meal for a well-known personality, past or present, who would you invite and why?
Johan Rockström, the professor and executive director of the Stockholm Resilience Centre, to talk and to learn more how we affect the planet and what to do on both a large and small scale before it's too late.
You collaborated with Ben Spalding as part of his #AllGunsBlazing supper club series last year. Why did you want to get involved in this project and what does his style of cooking represent for you?
I've known Ben since we worked together in Gothenburg some 10 years ago. Just seemed like a fun event to be part of, even though it's pretty far from what I do normally. But it's fun and good for you to push your boundaries and test new things.
Ben's style of cooking is very different from mine: I strictly stay to a minimum of ingredients and just go with flavours that balance together on the same plate, Ben has a more provocative style of mixing different flavour profiles to build up the plate and the dish, with a lot more different ingredients on the same plate. It's just two different ways of approaching cooking and that's what makes food so interesting, that there are just so many different ways and angles to present the food.
Being creative and striving to push boundaries can be a risky business. Have you experienced any major setbacks, and if so, how have you overcome them?
Not major setbacks yet, but we have small setbacks all the time. Things don't develop the way you plan or expect, then you have to re-do or re-plan and start over. Failure isn't a problem as long as we learn from it and that the guest never sees it.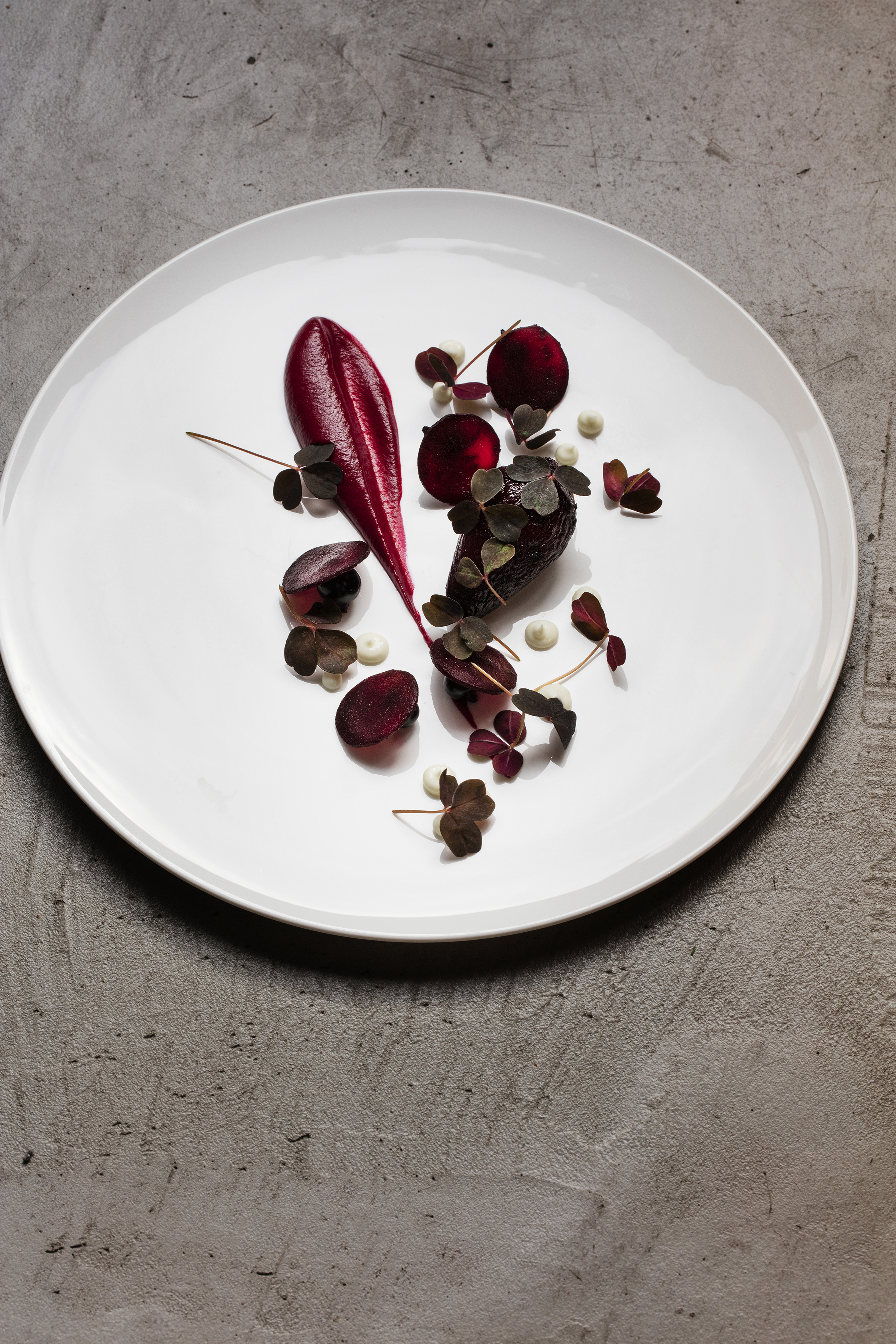 Which British chefs would you most like to collaborate with and what do you admire about them in terms of their cuisines and characters?
I must say Heston Blumenthal. There's no-one like him: his imagination and creativity are unmatched. There's so much to learn from him and what he's done with food.
Are there any classic British dishes that you particularly enjoy and how would you give them a Nordic makeover?
You have to be careful when tampering with other countries' classic dishes since you don't fully understand the history of them and why they are made like they are. But think I'd give fish and chips a try, since Norwegian food is based on fish and potato.
If you were to do a kitchen apprenticeship this year, which restaurant would be at the top of your list and why?  I'd like to go to Tokyo to be at Takashi Saito Sushi or Sukiyabashi Jiro Honten to learn how to cut fish from a master.
What would you like to be remembered for and why?
Hopefully that I was a kind and fair person who was really good at cooking.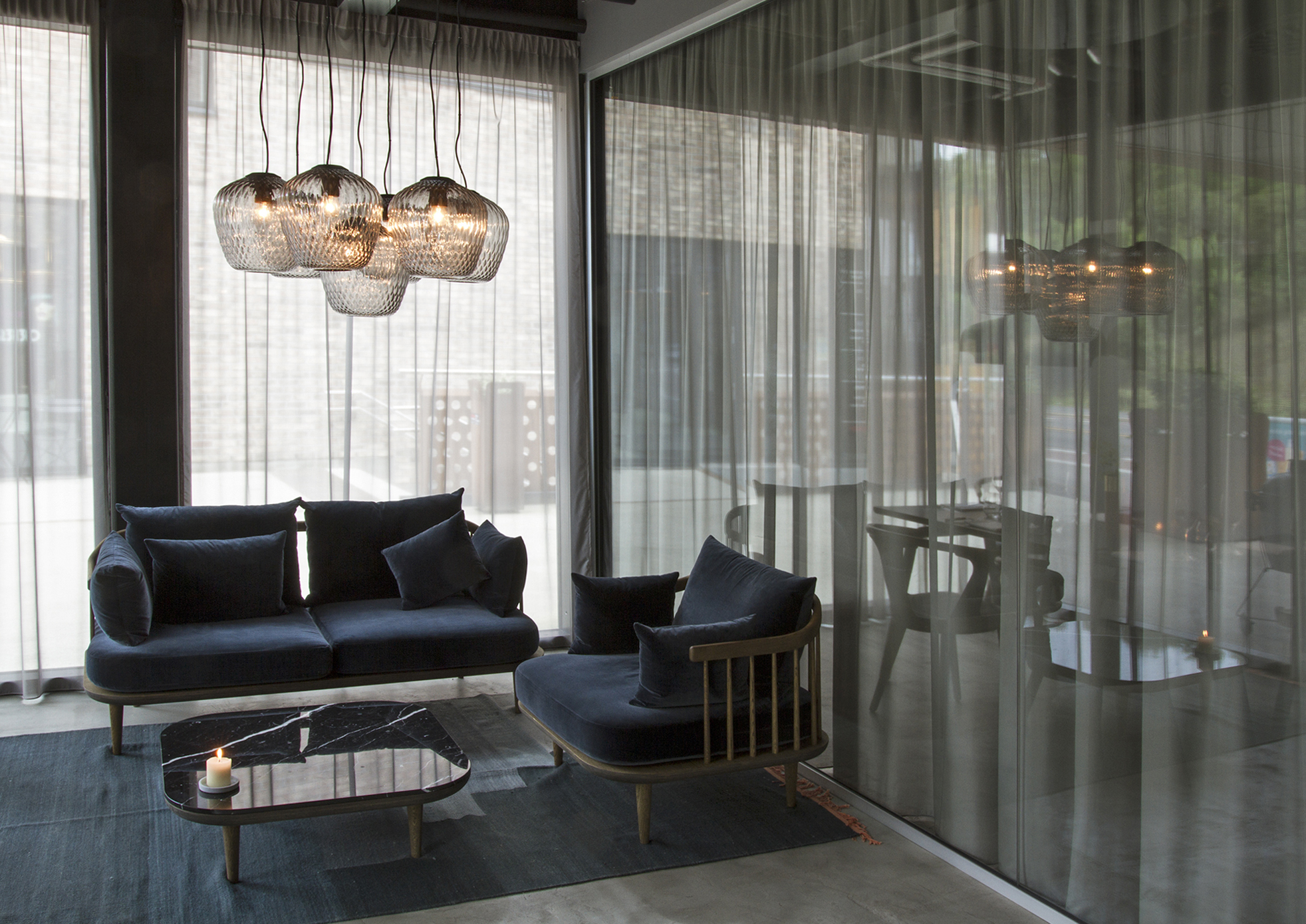 If you enjoyed reading this Mikael Svensson interview, you can check out more exclusive Spotlight on Chefs interviews here.
Links: Mikael Svensson, Restaurant Kontrast, Johan Rockström, #AllGunsBlazing Review
PIN FOR LATER