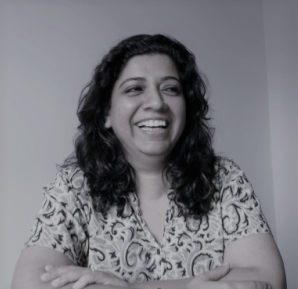 Very few people turn their backs on a successful career in constitutional law in their 40s to start supper clubs, but Calcutta-born Asma Khan is no ordinary person. From being incapable of boiling an egg when she moved to London in 1991, she went on to master four generations of recipes belonging to her ancestral kitchens (Royal Nawabi /Mughal cuisine). On returning to the UK, she spent four years serving up these decadent dishes at her Darjeeling Express supper clubs, first at her Kensington home then at Sun and 13 Cantons and Druid Street Market. Her first restaurant in Soho's Kingly Court opens its doors on 27th June, where she will continue to work alongside an all-female kitchen which values the importance of home cooking. Indeed, being fed by Asma is reminiscent of a family gathering: warm welcome; laughter; familiar food made with love; and full bellies.
If you were invited to speak about a topic totally unrelated to food, what would it be and what about it appeals to you?
The topic that I would speak about is the high number of cases of female infanticide in India and attitudes towards the birth of a girl. Laws banning ultrasounds to establish the sex of a foetus have helped, but there are still unscrupulous doctors and clinics that will scan and abort a female foetus. The attitude towards the birth of a girl who makes it through the nine-month gestation is different from the birth of a boy. Girls are still seen in many families as a financial liability due to the dowry tradition where a family has to gift the boy marrying their daughter expensive presents and, in most cases, a large cash sum, which often leads to the girls' family going into debt or having to sell their assets. This is not just restricted to rural areas, but also prevalent in urban India. The status of girls in a family is very close to my heart: when a girl is raised in a family and made to feel that she is a burden, it destroys her inner confidence. There are few who come out of this experience stronger and brighter. Usually, these girls believe their second-class status and it affects their attitude to life and inhibits their ability to become self-sufficient and independent.
What has been your least extravagant purchase, but the one that has had the most positive impact on your life?
My iPhone 7 Plus! It has a great battery life and allows me to work on the move. Also, I always forget to carry my reading glasses with me and love the size of the screen as it makes my life a lot simpler.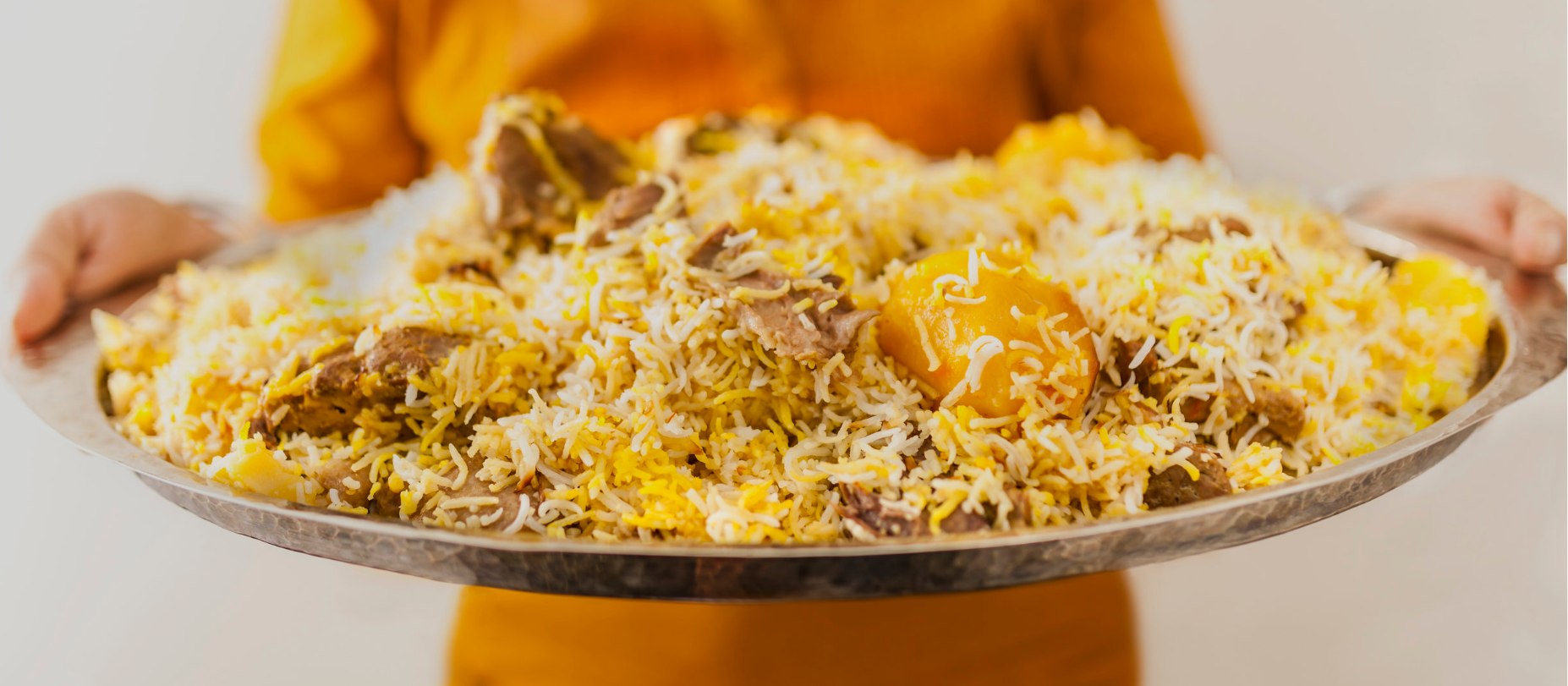 If you could change one law, either in the UK or abroad, which one would it be?
When the Brexit law comes into effect, I would like to change that and reverse the decision.
If you could go back in history, who would you like to meet and why?
I would have loved to have met Razia Sultan, the only female ruler of the Delhi Sultanate. She was the ruler of Delhi from November 1236 to October 1240. Razia was the daughter of Iltutmish, who began life as a Turkish slave and became the Sultan of Delhi. Recognising the merit of his daughter, Iltutmish named her as his heir despite having male heirs. On becoming Sultan, Razia faced hostility from Turkish nobility in the Delhi court, accusations of love affairs and constant hostility for being a woman. Despite being acknowledged by her contemporaries as a just ruler, she was eventually removed from the throne and her brother made ruler. I would want to ask her how she coped with prejudice, whether she worried about her personal safety all the time and if she believed women were equal to men and had the right to be Sultan.
What is the one thing that people usually ask from you?
My Biryani recipe.
How do you feel you have changed as a person over the past 5-10 years?
I feel I have learnt to forgive others and myself: that has been the biggest change in me over the past 5-10 years.
What do you think is one of the most undervalued professions right now?
NHS junior doctors: they work incredibly long hours in a very stressful environment.
What do you like the most about yourself? And the least?
I like my ability to make friends; I love talking to people. I hate my lack of discipline when it comes to looking after my physical health; I need to learn to exercise more regularly.
What lie do you repeatedly tell yourself?
I will file all my paperwork and not pile them on my desk.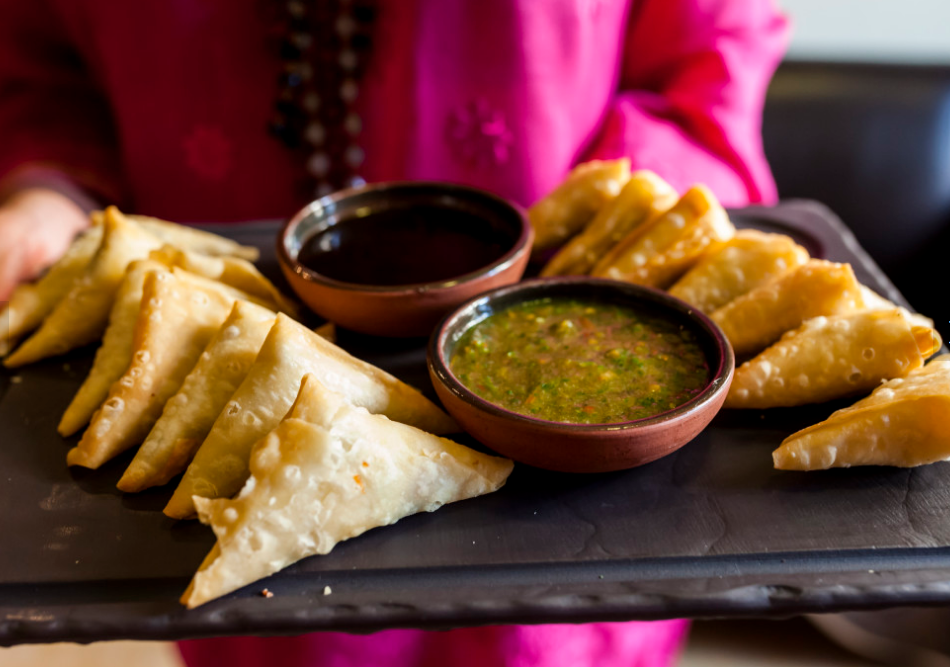 Have you ever tried a dish in another restaurant or at an event that you wish you had created, and if so, what made it so memorable?
I had a pea and Parmesan tart at Grain Store; I love peas and I loved how Bruno Loubet had transformed the humble pea into this elegant, layered and fabulously delicious dish.
Which chefs would you most like to collaborate with and what do you admire about them in terms of their cuisines and characters?
I would love to collaborate with Bruno Loubet: I love the way in which he uses seasonal vegetables and keeps it simple. That is how I try and cook my vegetables, too.
What is your least favourite job in the kitchen and why?
Slicing onions: many of the hacks you see on YouTube are interesting, but impractical.
Sustainability is becoming increasingly important. How will you minimise food waste and the environmental impact at Darjeeling Express?
We are going to have four wines on tap. On a practical level, that means we do not need regular deliveries of bottles to the restaurant and we are not throwing out bags of bottles out every night. We are getting our juice supplied by a company which uses the ripe and excess fruits from New Covent Garden to make its juice.  Our aim is to use as little disposable plastic as possible in our kitchen. During our nine-month pop-up in Soho, we had negligible food waste as we had a small menu and never ended up with excessive ingredients or food waste; we hope to continue that tradition in our new restaurant.
Are there any ingredients that you dislike using for whatever reason?
I dislike using Khoya (concentrated milk) in desserts like Halwa; I don't like the grainy texture.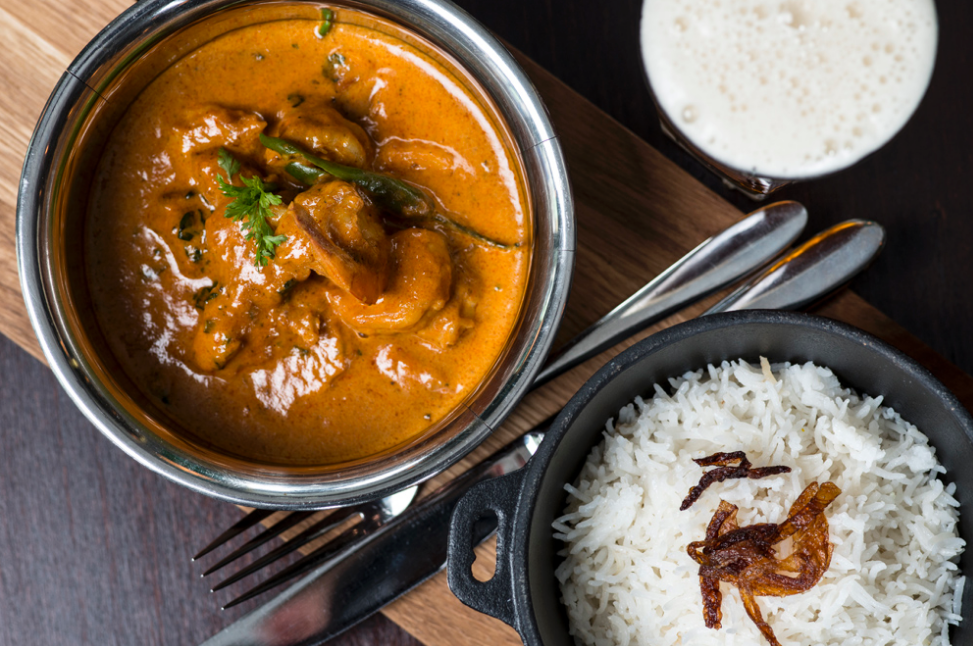 Which failures have taught you the best lessons, either inside or outside the kitchen? 
Without going into the details of the relationship, I was made to feel responsible for breaking trust and letting down someone to whom I was very close. After many nights of thinking things through, I realised that I had to put down the burden that I was carrying and move on. If someone wants you to feel like a failure or hold you responsible for something you know you did not do, you have to learn to be kind to yourself, too. I often have to remind myself about this.
If you could speak to everyone in the world at the same time, what would you say?
Please put aside racial, religious and class/caste prejudices: you were not born to hate, but to love.
What is your view on adding a service charge to the bill?
It is an unfair charge: the 12.5% service charge is added on a total that already has 20% VAT added. It should be discretionary and the guest should feel free to leave a tip or not without any awkwardness. Our restaurant will not add a service charge automatically. All service tips added to the bill will be shared equally between the kitchen and FOH [front of house] staff on that shift. We are not paying the FOH a lower wage and expecting them to use the service charges to "top up" their wages.
How will the restaurant menu and experience differ from your previous pop-ups/residencies, if at all?
There are many similarities between our restaurant menu and the pop-up menu at the Sun and 13 Cantons: the favourites, like the Goat Kosha Mangsho, Methi Chicken and Kala Channa, are on the restaurant menu. We will be introducing more food from Western UP [Uttar Pradesh] in our restaurant and more dishes from Calcutta. On Sunday, we will host a supper club lunch that can be pre-booked. This lunch will be £25, feature dishes from my supper clubs and the service will be like a supper club: a leisurely meal to get your mind and soul ready for the working week ahead!
If you enjoyed reading this Asma Khan interview, you can check out more exclusive Spotlight on Chefs interviews here.
Links: Darjeeling Express review, Darjeeling Express, SavlaFaire 2016: Best London Restaurants
PIN FOR LATER