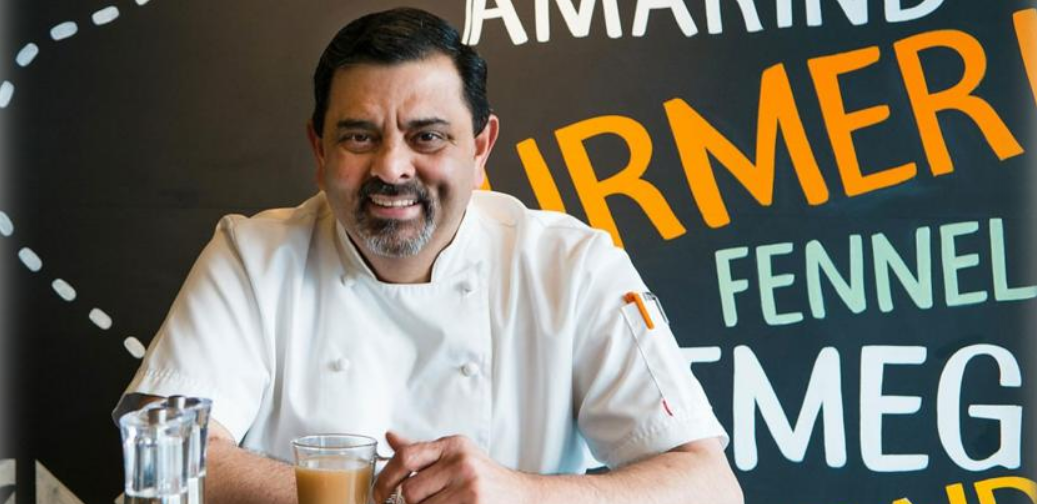 If you've ever watched BBC's Saturday Kitchen, you'll have come across the charismatic chef Cyrus Todiwala. Born in Mumbai, he cut his teeth at the Taj Hotels and Palaces chain, working his way up to Executive Chef of 11 restaurants. In 1991, he and his family moved to London and opened Café Spice Namaste four years later. A popular range of condiments and sauces were subsequently launched, followed by two more restaurants. His contributions to staff training and the hospitality industry have earned him multiple accolades, including an MBE and OBE in 2000 and 2009 respectively. Ahead of the opening of his new restaurant, Tandem in Leicester, I spoke to Cyrus about talent, the Government, regrets and faith.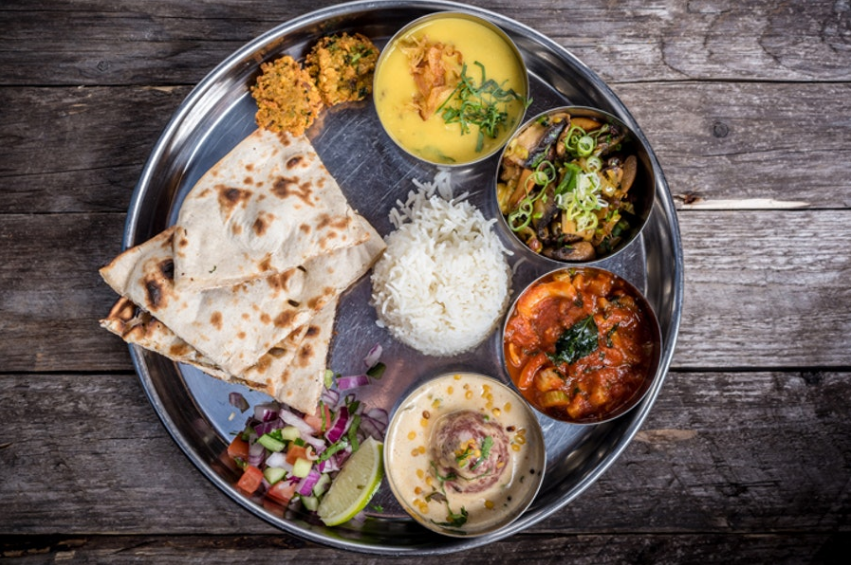 Why did you decide to call your new restaurant Tandem, and were there any alternatives?
Tandem is a partnership and it has more than one meaning, from working in tandem with each other, to the food, the procurement, our ethos and so on. We didn't consider many other names because we liked this one; it simply means working in tandem with friends and others. I use that word very often during conversations.
What appeals to you about the Leicester restaurant scene and why?
Leicester is mushrooming as a great destination for food. Often the underdog, i.e. smaller cities, seem to have the best of the crop, but Leicester isn't rapidly fighting back to establish itself as a food destination, too. Given its location and diaspora, I think that it's the perfect place to bring a fresh look at subcontinental cuisine.
What talent do you yearn for and what does it mean to you?
On a personal level, I wish I was more tech-savvy and had better ideas about how to grapple with emerging technology; I don't have any! I can't keep pace with modern developments like social media, etc. Above all, I wish that I had the talent to make money, to be firm at times when dealing with people and a good negotiator. I want to avoid giving the impression that I'm a sucker and easy to cheat. I'm hopeless in these areas and lack sheer talent and skill.
On the talent pool side of things, I think Britain is starved of the talent and skills needed to provide for the huge growth in the industry across all sectors. More needs to be done to inculcate the desire to work and succeed from childhood. The urge to work hard and succeed is difficult to come by nowadays.
What makes your blood boil about the hospitality industry right now?
That the Government doesn't recognise hospitality as one of the most important, if not the most important industry, for Britain. Our industry and its people are responsible for spreading good health, funding the nation's ever hungry and greedy coffers, creating employment in huge numbers, even if and when the economy is weak, keeping the nation working and yet it is given no credit, preferential treatment or support. It's always treated as a sub-standard employer for creating successes and future growth.
About the industry itself, I get frustrated that for years, we have only heard the above discussed, but the industry itself has never come together and confronted successive governments to wake up and look at us as nation builders and invest more into it.
How many times have you been asked about cooking for the Queen and how do you feel about answering the same question 7 years on?
A million times perhaps! I don't mind being asked, but it was a job and it was an event to be fulfilled much like any other, except that the chief guest was someone really, really special and important.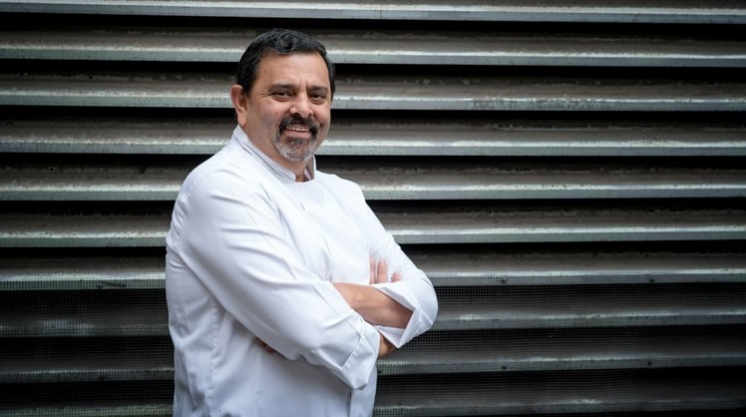 What was the best compliment that you've ever received and why was it so meaningful to you?
That's a tough one. I don't usually remember them. Admittedly, I do get a few, but I brush them aside as part of my job and don't let them influence me, even though it feels great at the time.
Of all your various activities – chef, restaurateur, TV star, philanthropist, consultant and so on – which one(s) are closest to your heart and for what reason?
The chef bit perhaps, and the philanthropy: chef because I get immersed and focused and it gives me great pleasure to be the cook that I am, especially when things turn out well, and philanthropy as that gives you pleasure of a different sort.
I like all that you've stated, but another role is also husband. However, maybe I haven't given my wife and sons as much time as much as I should've done.
Which UK-based Indian restaurants do you admire and what makes them so special to you?
There are so many: I admire the Chutney Mary Group for their sheer business acumen; Ranjit Mathrani and the Panjabi sisters; the JKS Group who own Trishna, Hoppers, etc. as they're amazingly successful; the concept and ideas created by Dishoom; Vivek Singh for taking Cinnamon Club to new heights; Atul [Kochhar] for bouncing back and for the way his brains tick; Sanjay Anand, the success behind Madhu's brilliant catering – he's a pukka genius. These people, and many others, have such skills and minds to develop and create successes, and rather than be envious of them, I admire them greatly.
"I have made many mistakes, but then positive things have come out of them, too." Can you name a few of these mistakes and the valuable lessons that you learned from them?
Most of my mistakes stem from trusting people too much and getting snipped thereafter; I never, ever learn from that and still get caught out. Cooking-wise, you learn so much by making mistakes and then getting better at things. Business mistakes are made on a regular basis and decisions made that cost you dearly, but those are learning curves: if you don't take risks, you never learn.
I think my biggest mistake wasn't pushing hard enough to buy the building that houses Café Spice Namaste. That's one of my big regrets. Today, we would've had so much peace instead of being subdued and troubled by unfriendly landlords.
"Good thoughts, good words, good deeds" is one of the basic tenets of your religion, Zoroastrianism. Which moments have most challenged your faith and how did you overcome them?
If you practice the above, then facing challenges are all part of your day-to-day life. In today's world of less attachment and more non-personal operating procedures, you're likely to be bitten. Faith is never challenged, except when you start to feel, "Why me? Is there a God above or not?" But we were brought up with this philosophy, so you simply go on and don't let past experiences bother you. But faith also gets challenged when you think all is lost and you're on the verge of giving up when light shines again; I've been through that a few times.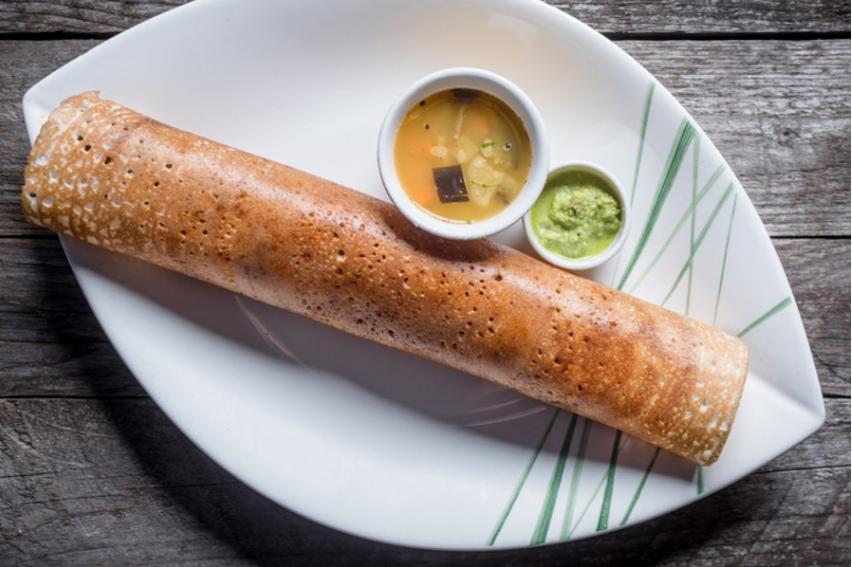 I read that you think sushi is the most overrated food – why is that? 
I don't think that anymore because I'm a victim of enjoying sushi on more than a few hundred occasions. The marketing around it is very impressive, and beats burger mania in that sense. A tiny lump of rice and a piece of fish on top could not have anything but 300% profit. It's like pizza: a £1 product can be sold for as much as £15. I do like both and often eat them.
What's your most valuable possession, how did you acquire it and why does it mean so much to you?
It's not a possession as such, but I'd say my family: my wife and boys. So long as I have my wife beside me and my sons to back me, I'll scale any height and feel very secure. The possessions that were once so important to own don't have the same value anymore. Yes, I'd love to be able to afford some of the finer luxuries in life, but if I can't purchase them, then so be it; I'll have to work smarter and better to be able to acquire them.
Chefs are discussing their mental health more openly these days. Have you ever struggled with anxiety or depression and if so, did you seek help?
Low points come to us all at some stage. I've never sought help or ever felt the need to. If I ever do suffer from depression or anxiety, then perhaps I'll seek help. Life has been kind to me so far, and whilst it has taken me to the edge many times, depression hasn't been powerful enough to cloud me. I've felt anxious when all is lost and you're destitute and on the verge of losing everything. Fear grips you tightly and changes the colour of your hair and your thinking. But if it had overcome me, I'd have lost many times. But I'm so pleased that chefs are discussing their mental health more openly as it helps to quell situations and settle the mind.
If you could make one rule that everyone had to follow, which rule would it be?
Oh, my – I'm not God! In this age, the best rule would be for us to be aware of our nation, how and why we do what we do. If everyone was more aware of the issues facing our future, then we'd solve a lot of problems. As for a rule, if everyone lived by the Zoroastrian principles, life would be so much nicer:
Good thoughts, good words, good deeds;
Charity until death and beyond;
Happiness to those that bring happiness unto others;
Never defile nature and always live in tandem with nature and be a part of it.
If you've enjoyed reading this Cyrus Todiwala interview, you can check out the rest of the Spotlight on Chefs series here.
LINKS: Café Spice Namaste, Vivek Singh Interview, Hoppers Review, Dishoom Review, My Guide to Leicester,
PIN FOR LATER