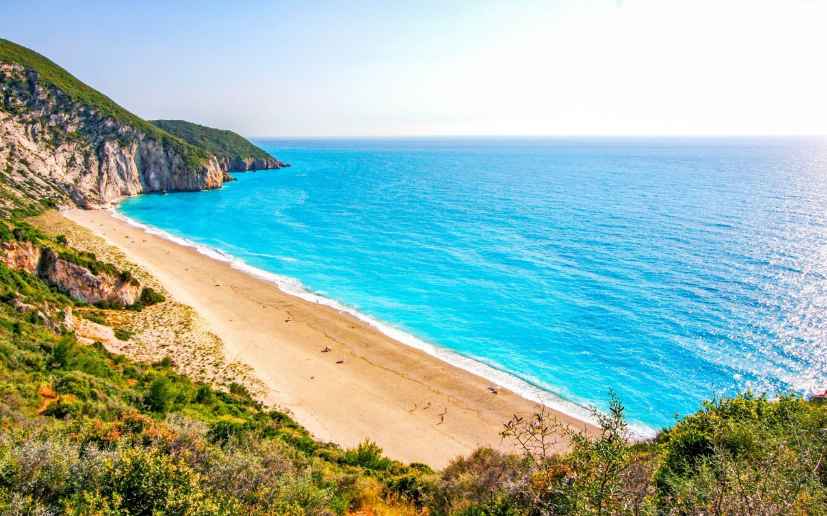 Of all the cuisines in all the world, Greek isn't my favourite. That's not to say that I don't enjoy salads made with sun-ripened vegetables, fresh fish flaking apart at the gentlest touch and marinated meats hot off the grill. There'd have to be something seriously wrong with me to dislike those dishes. I'm simply saying that it wouldn't be my first choice.
Which is why I almost turned down an invitation by Jet2holidays to their recent Greek Night. However, as I read further, I discovered that the evening would involve a hands-on Greek cookery class followed by an overview of Jet2's new summer 2020 routes, Lefkas and Parga, so I was ready to RSVP. The last time I gallivanted around in Greece was a return trip to Sani Resort in Halkidiki many years ago.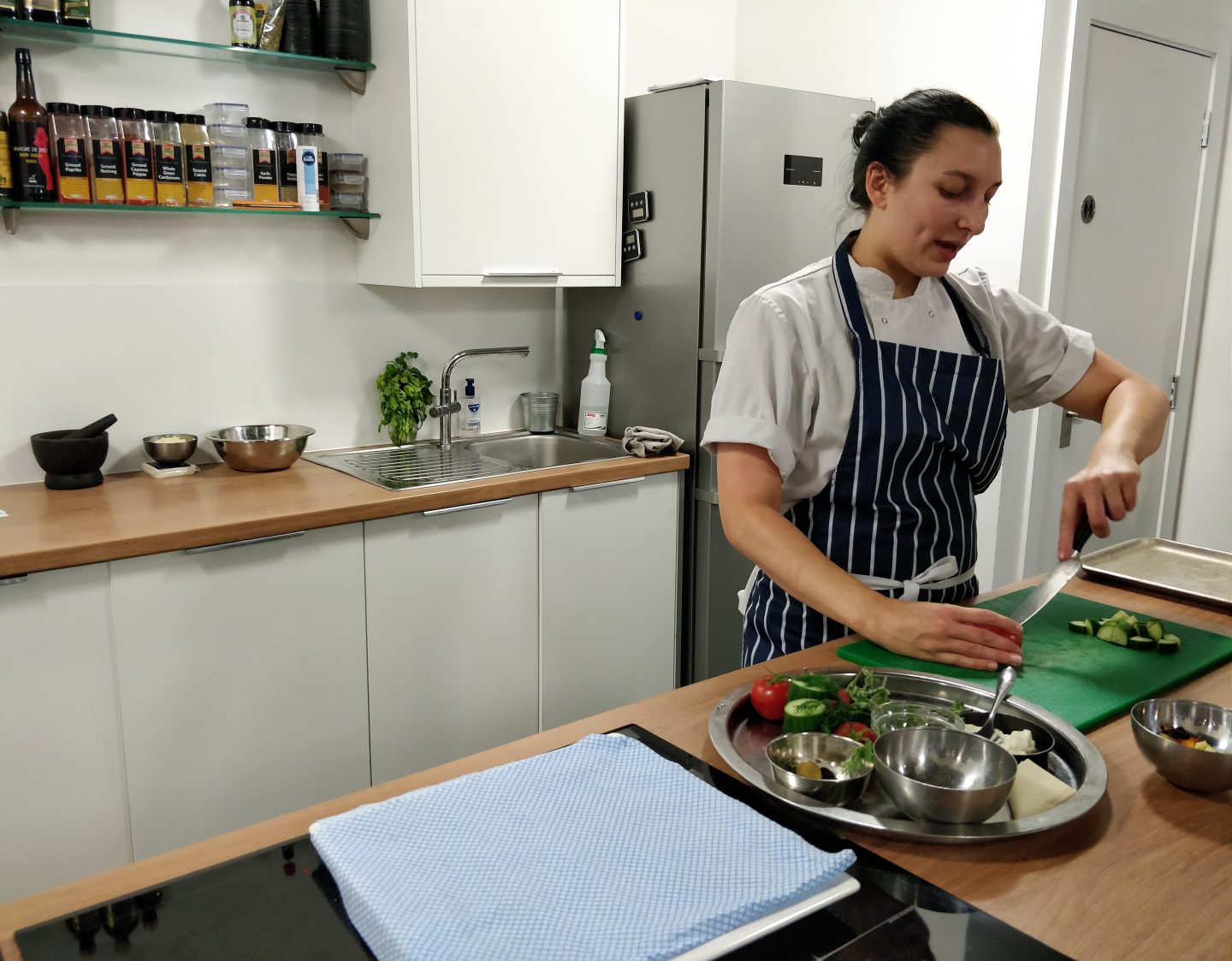 After a glass of Prosecco, we donned aprons and gathered around our workstations, eyeing up the ingredients and trying to guess what was on the menu. Chef Fern and her team confirmed certain suspicions by describing each dish and demonstrating each step.
First up was the classic Greek Salad. Even the most reluctant home cooks should be able to prepare this tasty treat without any issues. All we had to do was cut the tomatoes and cucumbers into chunks, the feta into cubes, the olives into halves, then thinly slice red onions and fresh mint before mixing together with dried oregano and extra virgin olive oil.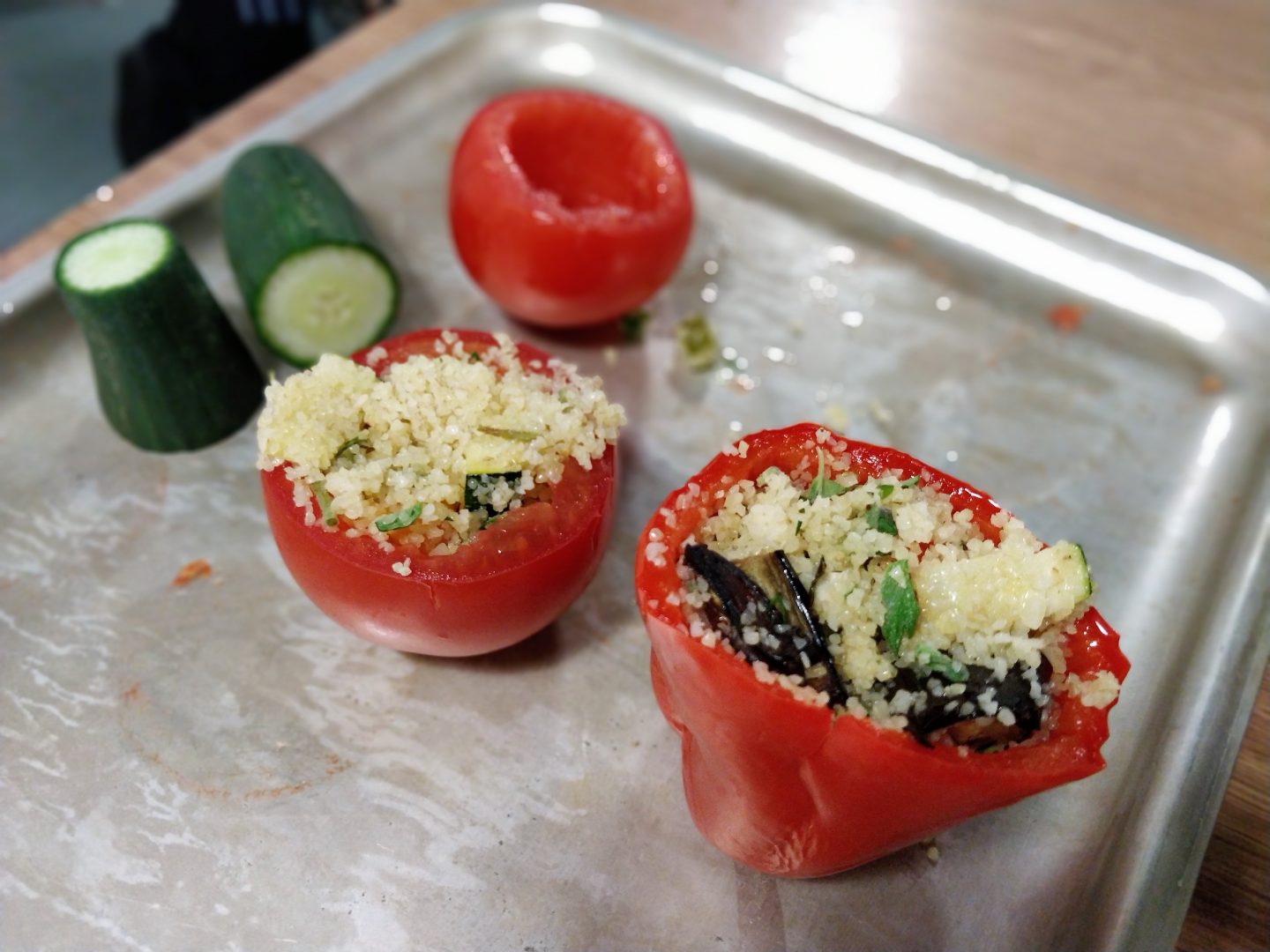 Stuffed Peppers and Tomatoes were slightly more challenging, but we're not talking MasterChef Finals levels of complication here. Bell peppers and large vine tomatoes were hollowed out and then blanched in salted water until the flesh softens. They were kindly prepped in advance for us, along with the bulgur wheat and roasted courgettes and red onions for the filling – if only this could happen at home. We combined the roasted vegetables, cooled bulgur and sliced fresh mint and parsley and packed it all neatly into the peppers and tomatoes.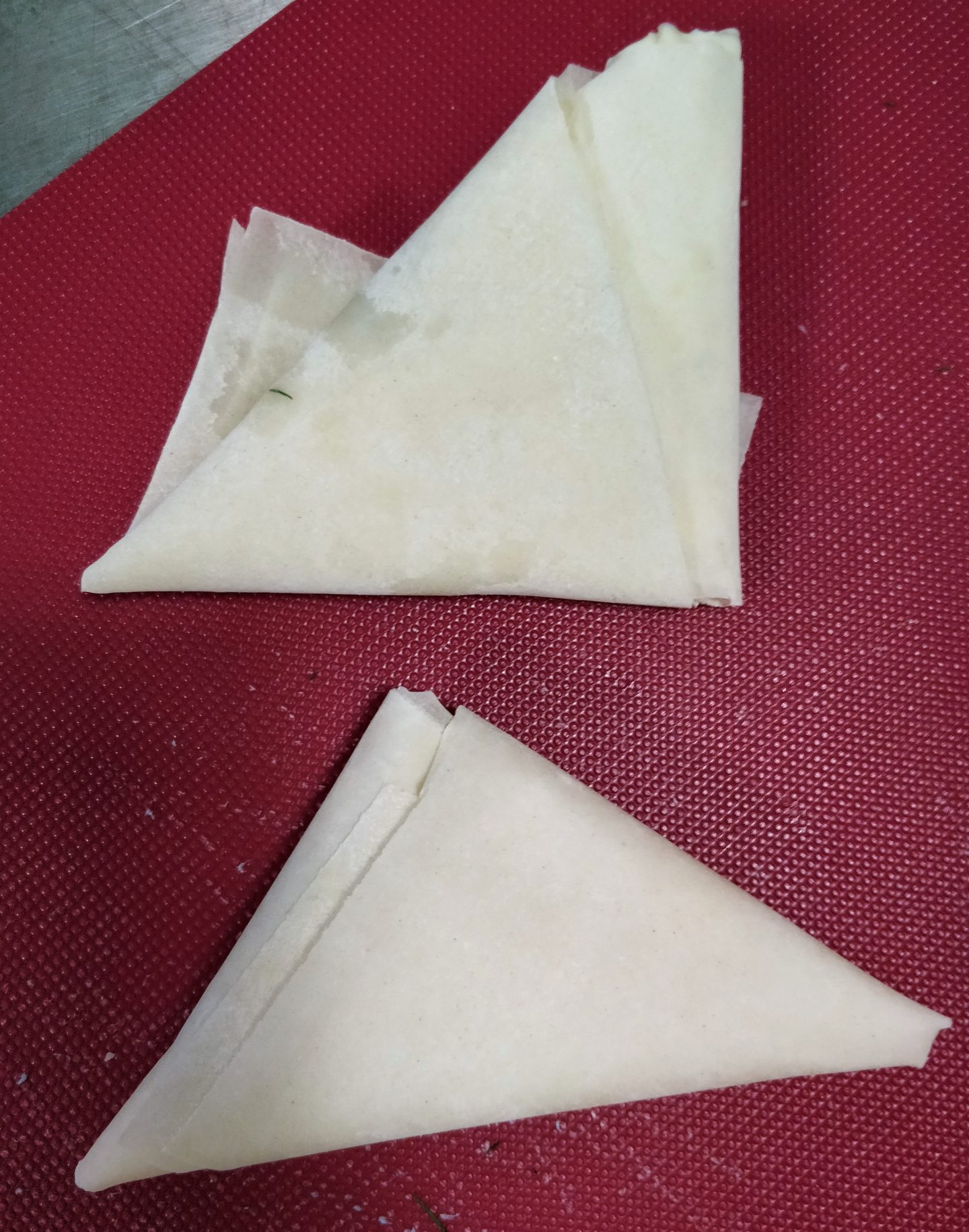 So far, so easy. But it was about to get harder thanks to Spanakopitakia (spinach pie) and Tiropita (cheese pie). Given that I grew up helping my mum and gran to make samosas, I should be a dab hand at folding filo pastry into tidy triangles. My first attempt at this revered snack was slightly shambolic: I'd been too generous with the filling, which threatened to ooze out of the corners, and the folds were amateurish. Attempt number two was considerably more successful and wasn't far off the demo versions. Practice really does make almost perfect.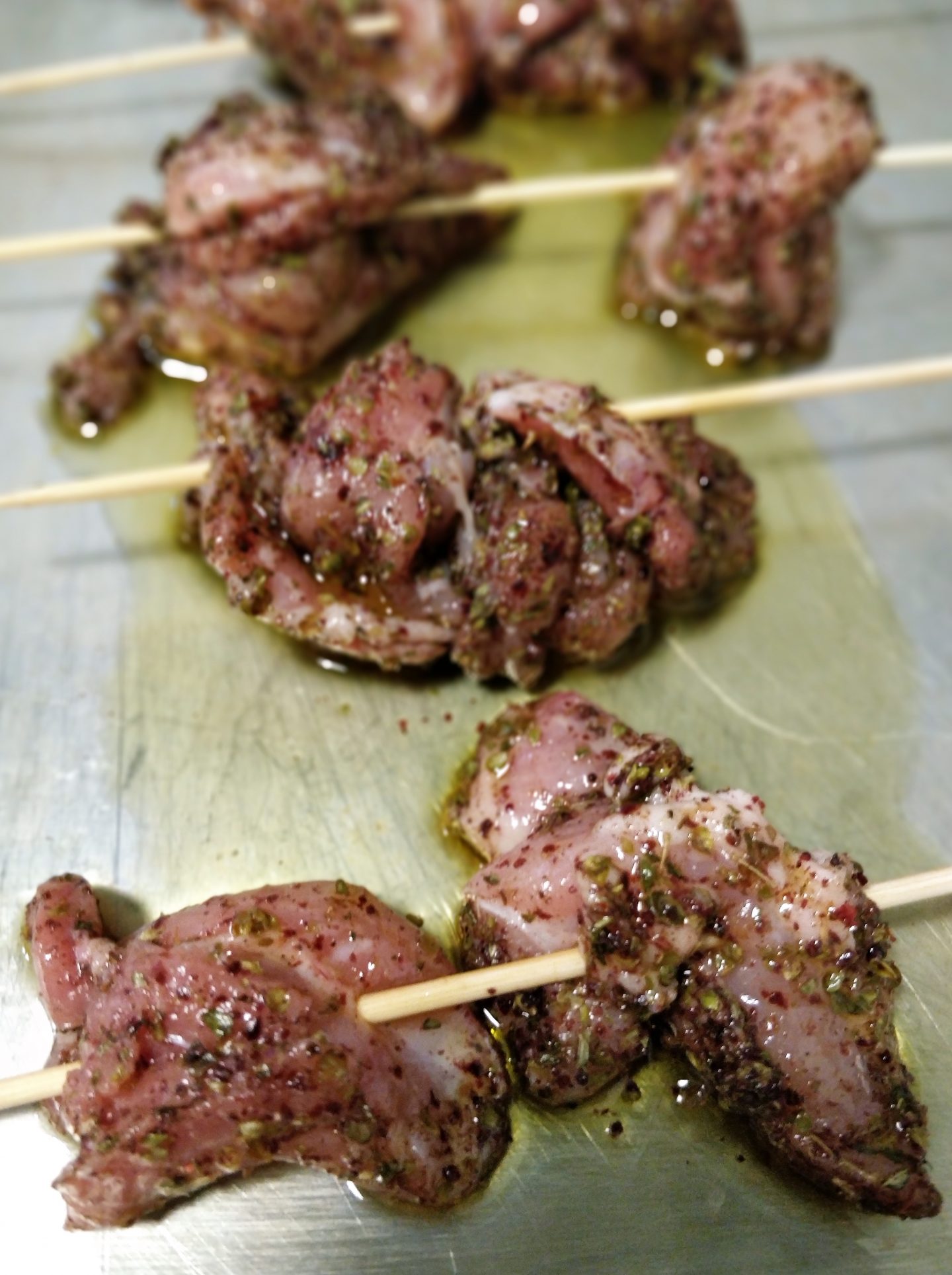 The penultimate dish was Souvlaki: chicken thighs for the meat eaters and halloumi or kefalotyri cheese for the vegetarians. We rubbed dried spices (oregano, marjoram, mint, garlic powder, sumac, allspice and seasoning) on our ingredient of choice before threading them onto wooden skewers and placing into the oven for 10-12 minutes. I find marinating meat to be quite therapeutic, letting my mind wander while I massage the aromatic herbs into the tender flesh. Each to their own.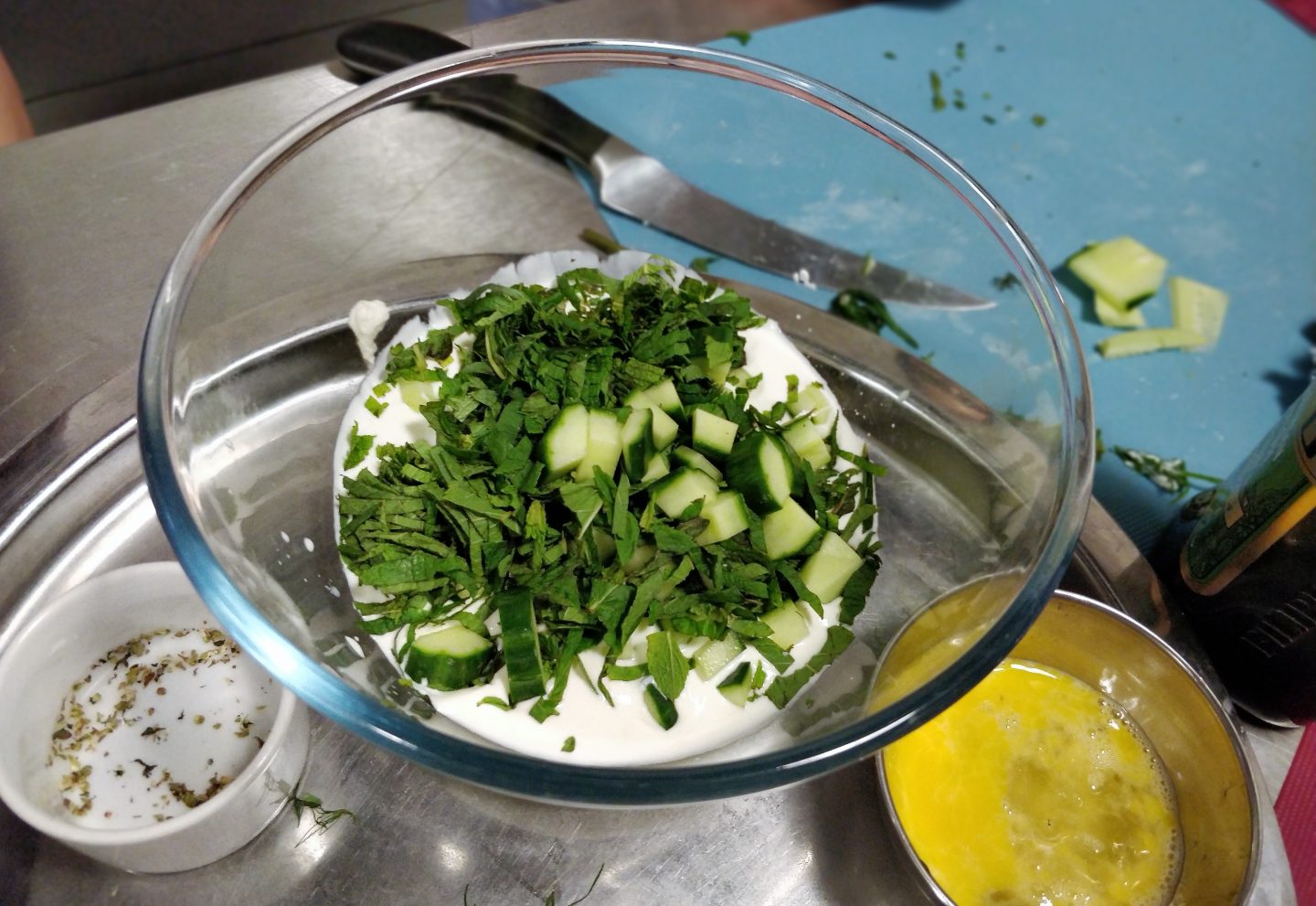 Last up was Tzatziki, which was even easier than the Greek Salad – chop the cucumber (making sure to remove the seeds to avoid a watery dip), roll up and thinly slice fresh mint leaves, grate a few cloves of garlic and mix with yoghurt.
As the sun set, we sat down to enjoy the fruits of our labour. My appetite shrinks when the weather is hot, so these light dishes all worked well for me, with the flavourful Souvlaki winning my best in class. A fun post-feast quiz tested our knowledge of Greek mythology, gods, food and geography before we wrapped up the evening and said our goodbyes.

If you're thinking of jetting off to Greece next summer and want a more authentic and relaxing holiday, Lefkas and Parga are worth considering. The former boasts picture-perfect beach views while the latter will seduce you with its colourful French Riviera-style facades. Fly into Preveza from London Stansted, Birmingham or Manchester and forget about reality for a few weeks.
Links: Jet2holidays, Jet2 – Preveza, Jet2 – Lefkas, Jet2 – Parga, Sani Resort Part 1 (restaurants), Sani Resort Part 2 (leisure)
Disclosure: I was invited to participate in this event, but all words and images are my own and remain the trademark of www.savlafaire.com (unless otherwise stated).
PIN FOR LATER