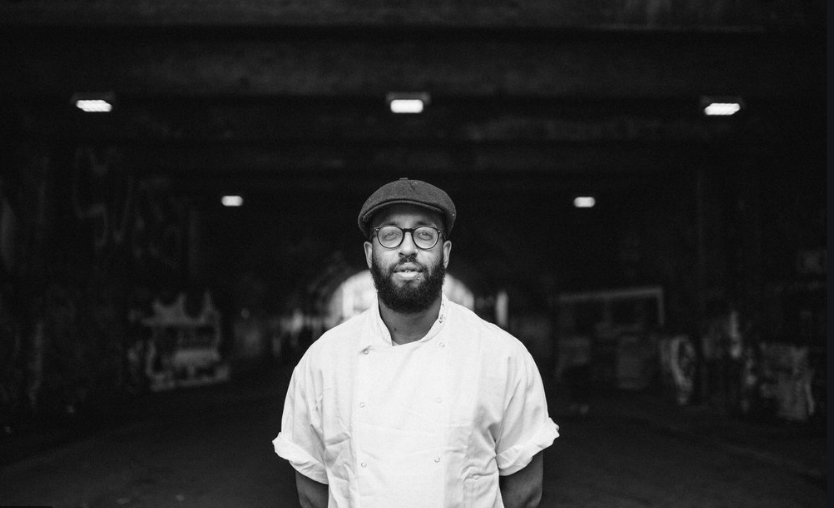 Chef James Cochran was born in Margate and raised in Whitstable. After starting out as a pot-washer at local favourite Wheelers Oyster Bar, he rose through the ranks to become Sous Chef. His next role at Read's Restaurant in Kent introduced him to the world of fine dining, which stood him in good stead at The Ledbury, widely recognised as one of the best restaurants in the world. Over five years, he went from CDP to Sous Chef, leaving to work at James Cochran EC3. 2018 was a busy year for James as he opened 12:51 Restaurant, as well as appearing on and winning BBC2's Great British Menu. This year will be no different with the opening of Goat by Chef James Cochran at Boxpark Croydon, where his Scottish and St Vincent heritage has clearly inspired the menu.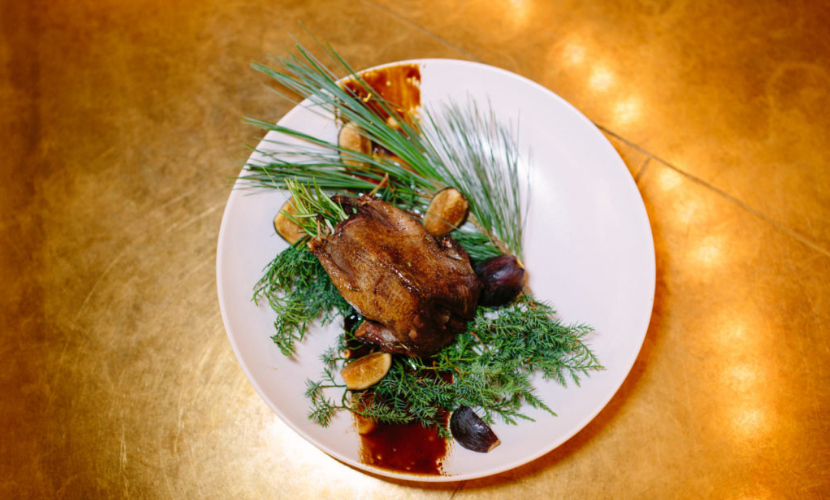 What impact has being crowned Champion of Champions on last year's Great British Menu had on your life, both professionally and personally?
Well, it has been awesome publicity for the restaurant and a great platform for me to grow as a chef. I had a lot of traction on social media, which has opened up many doors. I got myself an agent and PR team, which has led to new opportunities. I have a solid team in the kitchen and a very driven business partner, both of which have helped a lot.
What lessons have you learned from your former employer trademarking your name?
I think I was very naive and taken advantage of – I mean, when someone offers you a restaurant, I was overwhelmed! For any young chefs out there who are planning to open and have secured investors, never change your dream: make sure your backer understands your vision 100%.
I didn't get any legal advice before signing on the dotted line, and no contracts were written with regards to James Cochran EC3! Chefs are not businessmen, so I would seek advice from friends and family who are in the field first.
What's your opinion on review sites like TripAdvisor and blogger reviews, and which critics/reviewers/bloggers' comments do you value, if any?
I feel social media is a platform for everyone to be able to post a review or an opinion on anything. You can't please everyone; people come to my restaurant and have their own opinions. At the end of the day, it can be constructive criticism because I believe in everything that I do.
I think the big guns like Giles Coren, Fay Maschler and Jay Rayner can make or break a restaurant, but again, any publicity is good publicity. The way you react to someone's review can define you as a chef. You believe in yourself, your skills and your team, so try and turn the negatives into positives.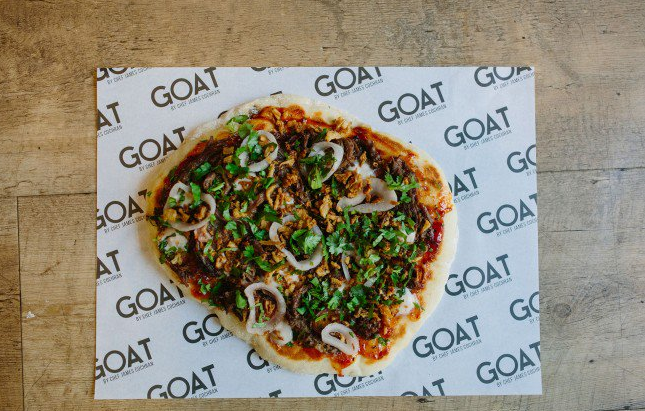 If you had only £10 to spend on food, where would you spend it and on what?
Goat by Chef James Cochran! Get the goat flatbread: it's the ultimate comfort food. Don't be put off by goat.
How has your attitude to food changed over time?
Sustainability and wastage are our key roles in the kitchen: it's important for chefs to learn how to use all animals, fish, fruit and veg.
For example, at 12:51, we take the eel skin and bones and roast them before covering them in veg oil and infusing for 24 hours at 85C. We then use that to make mayonnaise or dressings. We turn the peelings from veg into powders by dehydrating them, and trim from meat goes into faggots or sausages.
What do you like the most about yourself? And the least?
Humour and happiness: if you make your kitchen a happy home, you will get good results.
I'm quite a messy chef and rather clumsy.
If you could have one superpower, what would it be and how would you use it?
Mind control – imagine if I could reach out to the masses and persuade them that 12:51 Restaurant is a must go and we got 5/5 star ratings 24/7, 365. I would be a wealthy man.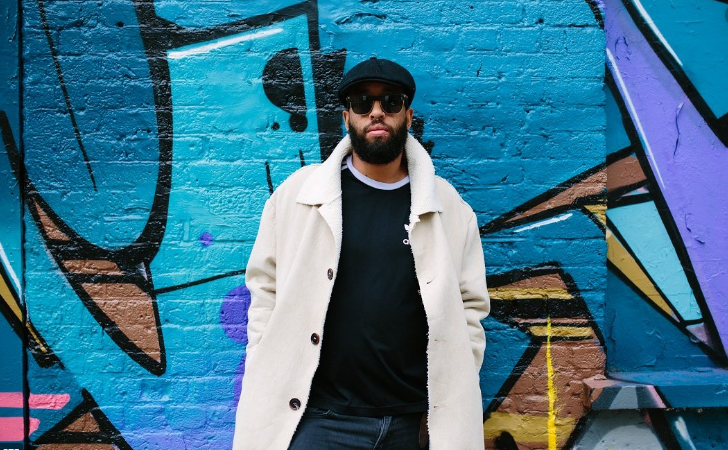 What's the funniest thing that has happened to you recently?
My chef put the whole Thermomix in the fridge instead of just putting the jug in there. Massive lols.
What makes your blood boil about the hospitality industry right now?
Lack of chefs – I feel the hospitality industry doesn't look like it's slowing down and there aren't enough chefs. If you're independent, you can't afford to pay the big boys. The cost of living goes up each year, so for me, it's a struggle to keep staff. But, touch wood, it has taken me 11 months to secure a team, so now it's about making sure I keep them happy and protect them.
At which job do you think you would fail miserably and why?
I'm useless with computers, so office work isn't for me. If you put your mind to something and have that drive, then anything is possible.
When people hear your name, what do you think is their first thought about you?
I'm not sure, to be honest. I'm just a chef at the end of the day, so they can have their own opinion. I do hope it's a good one, though.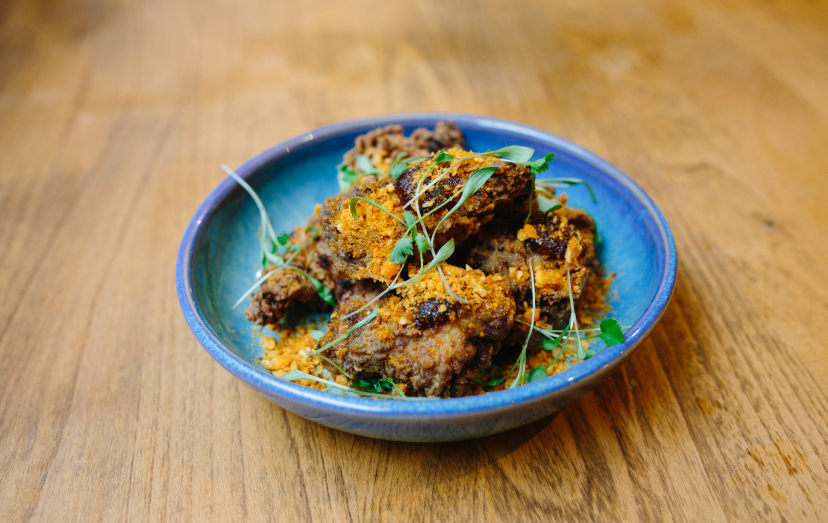 Who gave you the most energy in your previous places of work and why? And at 12:51?
Mark Stubbs from Wheelers Oyster Bar [in Whitstable] – he was the first chef who taught me how to cook. There's also Brett Graham from The Ledbury, who pushed me to the maximum and got the best out of me. I've taken those skills and techniques and use them every day in my cooking.
What are the best and worst purchases you've ever made and for what reason?
The best one is a 1966 Ford Mustang: it's my dream car and I was lucky to be able to buy one a few years ago. Also, my dog Bella the boxer brings so much joy into mine and my girlfriend's life.
As for the worst, I have about 60 jackets: it's a bad addiction.
Your fried chicken converted me to the cause. Where do you go around London to get your fix and what makes these places so special?
I've lived in South London for 15 years now and there's a lot on offer. My top five spots right now are Silk Road, Begging Bowl, Mr Bao, Morley's and Voodoo Rays.

For me, it's all about comfort food and these places smash it out the park. You don't have to spend a lot to enjoy an amazing meal. Morley's was introduced to me from an early age when I went to Brixton back in the late '80s and early '90s and that first taste of chicken has been there ever since. It's my guilty pleasure, and it's a reasonably priced guilty pleasure.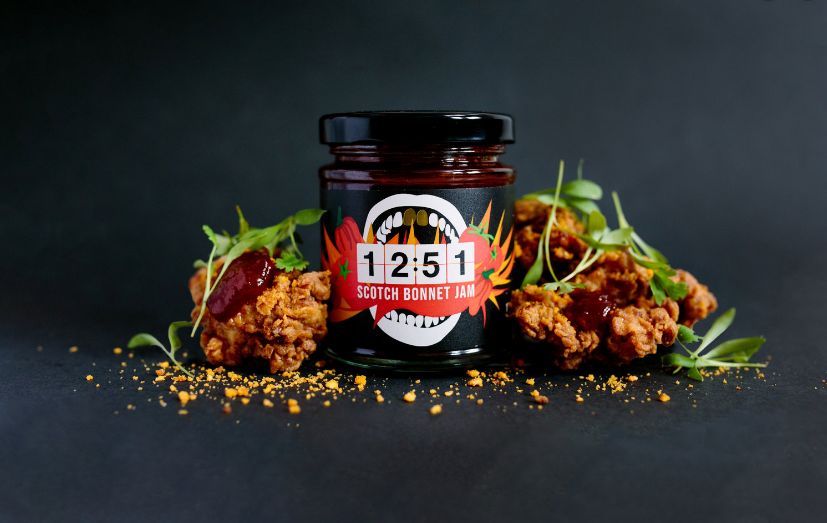 If you enjoyed this James Cochran interview, check out the rest of the Spotlight on Chefs series here.
LINKS: 12:51 Restaurant, Goat by Chef James Cochran, James Cochran EC3 Review, 12 Best Dishes in London (2017)
PIN FOR LATER