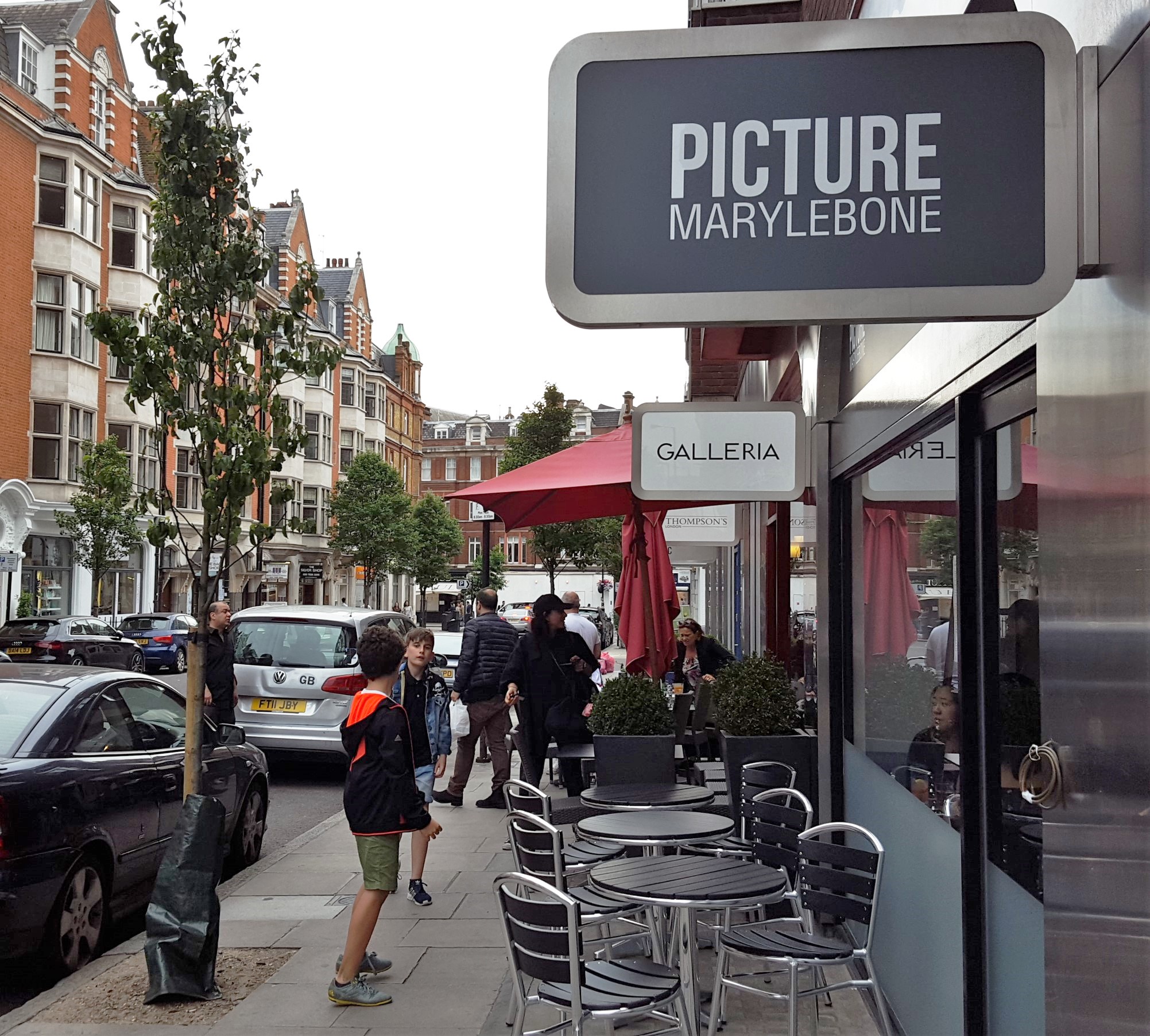 In an age where it's common for restaurants to have a big traditional and social media presence, plus blogger hype, all of which gets bums on seats, Picture Restaurant just quietly does its thing; it's the tortoise that beat the hare. I visited the original Fitzrovia branch a few years when a friend arranged dinner there as a Christmas treat. We had the 6-course tasting menu and I remember thinking, "How have I never heard of this place before?" Picture Marylebone Blogger Review
Then came Picture Marylebone earlier this month. Tables during their soft launch (4-10 July) were snapped up, so I was added to the waiting list. Determined not to miss the boat, I persisted in the hope of a cancellation and got lucky: two spots freed up at 7pm on Saturday evening. The day before having been my birthday, which we'd celebrated at Kitchen Table, Chef Savla and I hadn't planned on dining out again, but life's all about grabbing opportunities when they arise. Picture Marylebone Blogger Review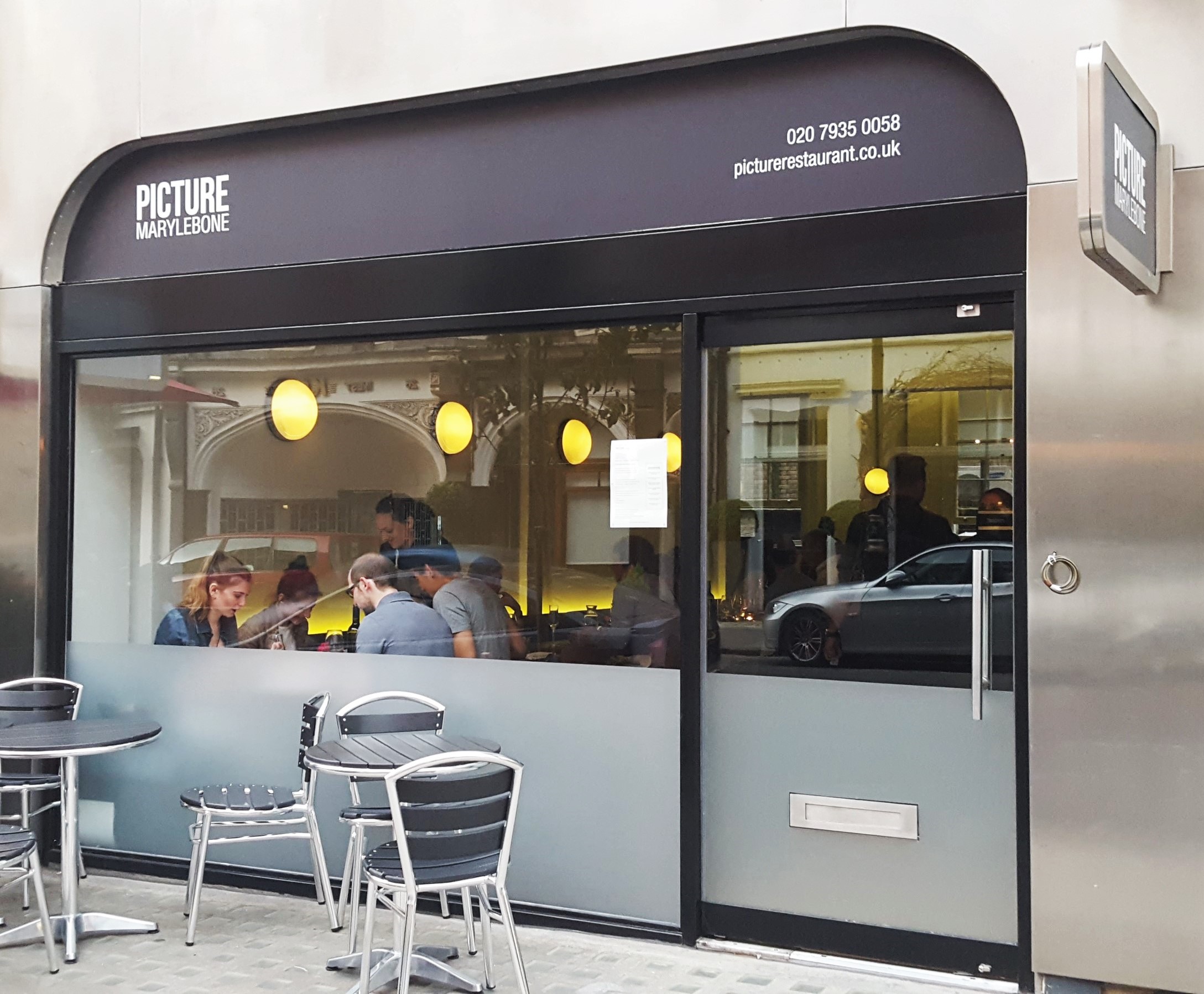 Ambience and décor: Being on New Cavendish Street, where most restaurants have fancy terraces complete with potted plants, colourful awning and flashy furniture, Picture is the total opposite: the façade, tables, chairs and signage are all charcoal grey.. It's a similar story inside, with the exception of a large painting near the entrance. It's brighter than the Fitzrovia site, but equally plain décor-wise. On the evening we went, there was the gentle buzz of background conversations, and our table being set slightly apart from the others meant that we had plenty of space.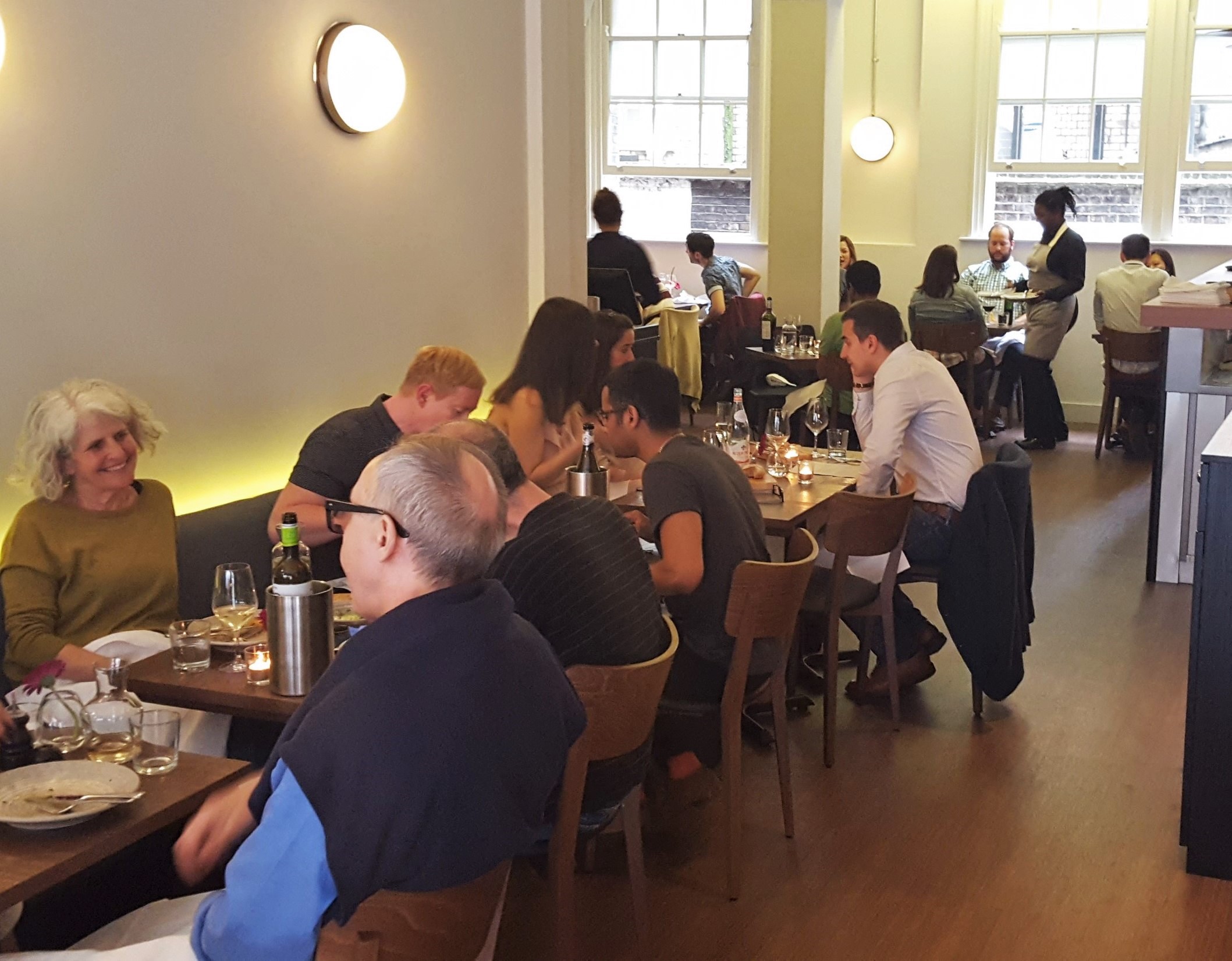 Service: Despite being rushed off their feet, front of house was charming. Our waitress was attentive without overstaying her welcome, and nothing was too much trouble. Service was smooth throughout, which is a testament to the team's professionalism, especially during their first week.ure Marylebone Blogger Review
Food and drink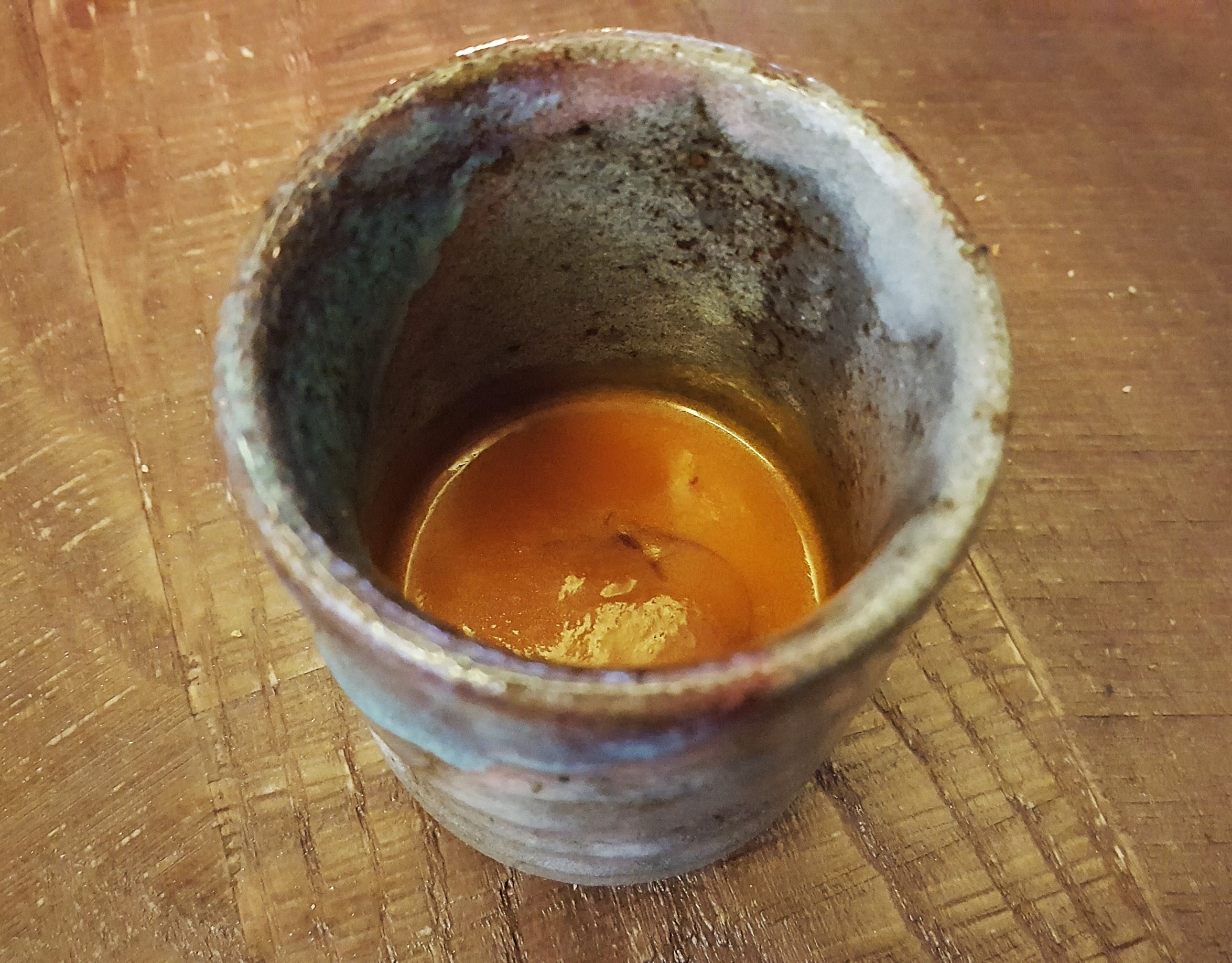 We'd already decided on the tasting menu before we sat down, so only major decision was the wine (Altosur, Malbec,  Tupungato, 2014). The first course was chilled red pepper soup with aged Merlot vinegar, which was velvety, refreshing and had a surprise hint of chilli at the end. Picture Marylebone Blogger Review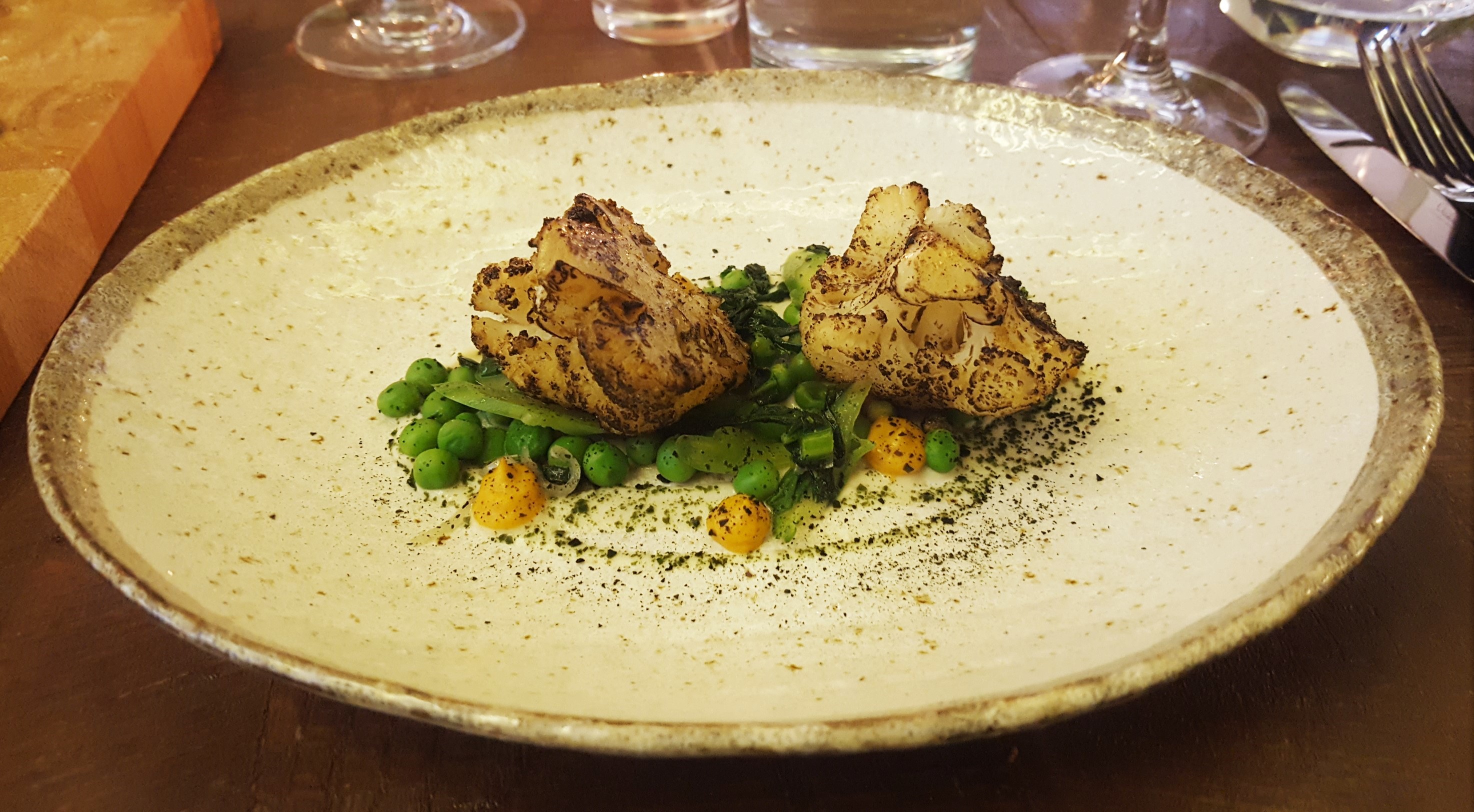 Palates suitably prepped for more, we were then given charred cauliflower with sea purslane, peas and shallots. So far, so simple, but don't be fooled: this was no basic bore. The star vegetable had been licked by flames to give it a memorable smoky note, and the accompanying veggies were fresh and light. We were pleasantly caught off guard by the warm spiciness of the sun-yellow puree.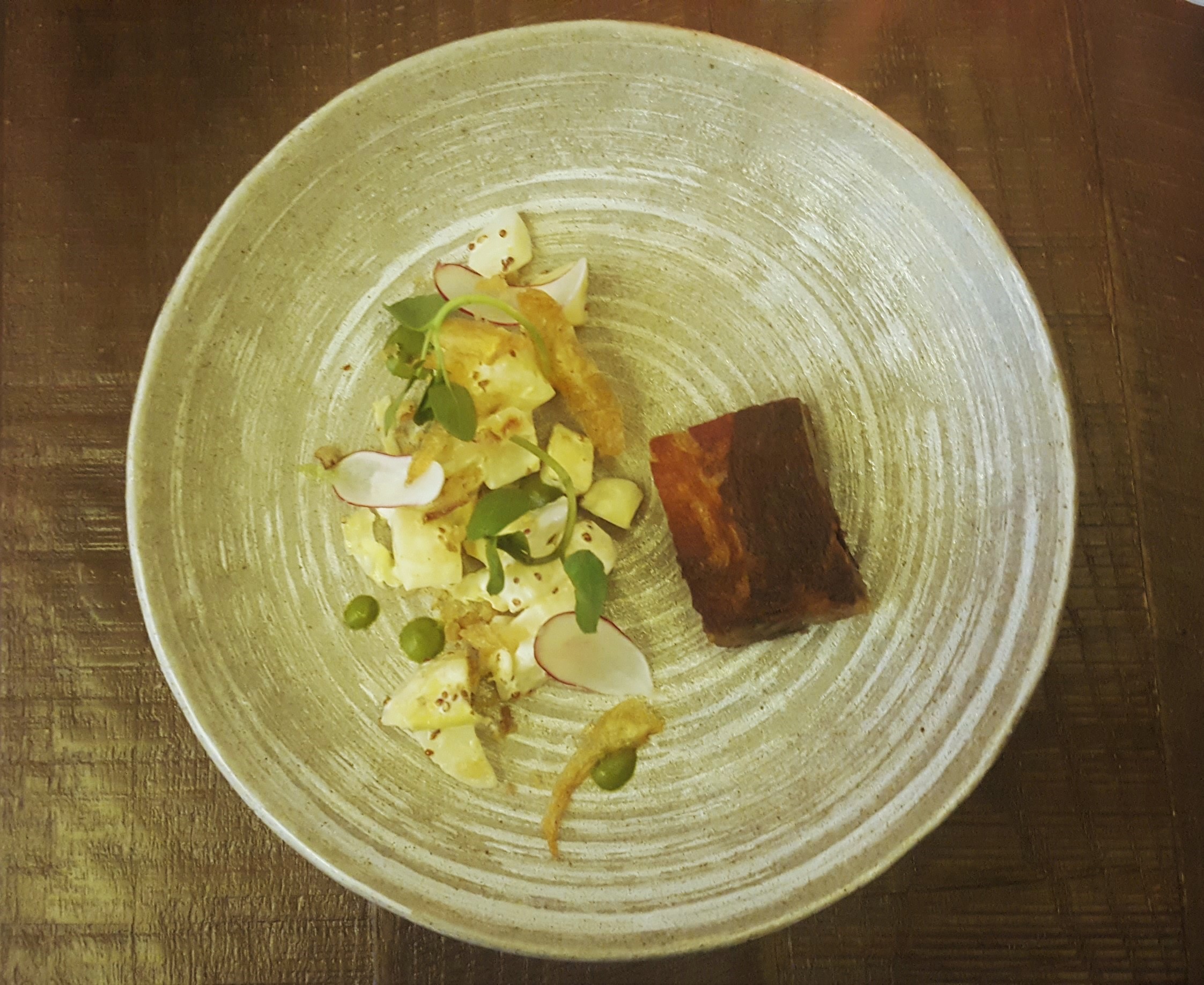 As much as we'd enjoyed the 5-a-day section, we were ready for the meaty cavalry, starting with lightly smoked pork. Again, there was no need for flamboyant plating as the ingredients spoke loud and clear: the crispiest crackling, the juiciest pork with thin streaks of tasty fat marbling through and the crunchiest slices of radish and potato, all tied together with a mustard-laced dressing.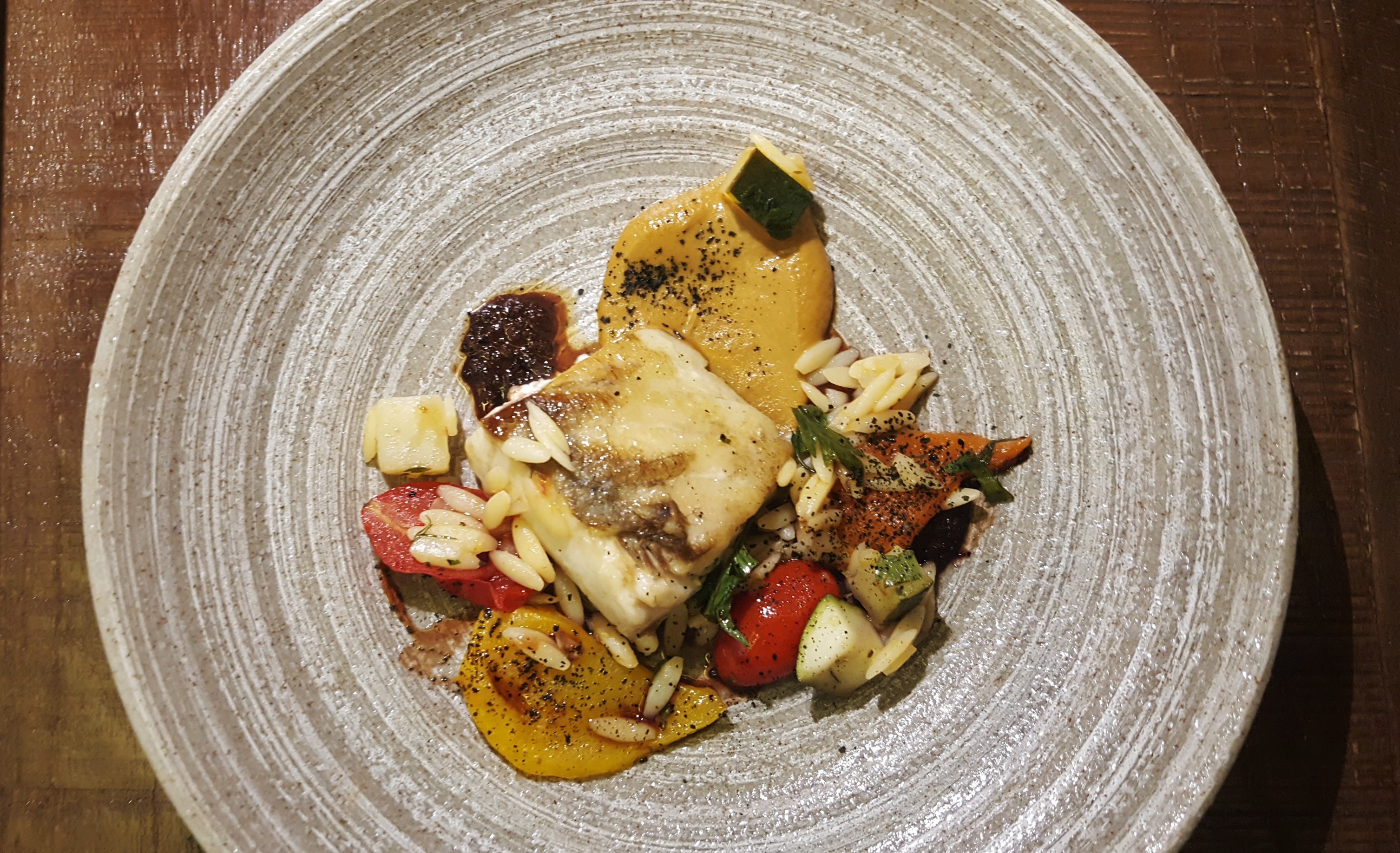 Sandwiched between the pork and the beef courses was stone bass. The advertised accompaniments were courgette, aubergine and black olive, so the roasted peppers, cherry tomatoes and orzo were a lovely surprise (unless you don't like them, of course). Eating this felt like we were on holiday in a sun-kissed country, where vegetables taste as they should, and not weaker versions of themselves. The fish held its own against these bold flavours and had evidently been handled with care by the kitchen. Chef Savla questioned the orzo since he felt it didn't necessarily improve the texture or taste, however it was minor quibble as he polished off his plate. Picture Marylebone Blogger Review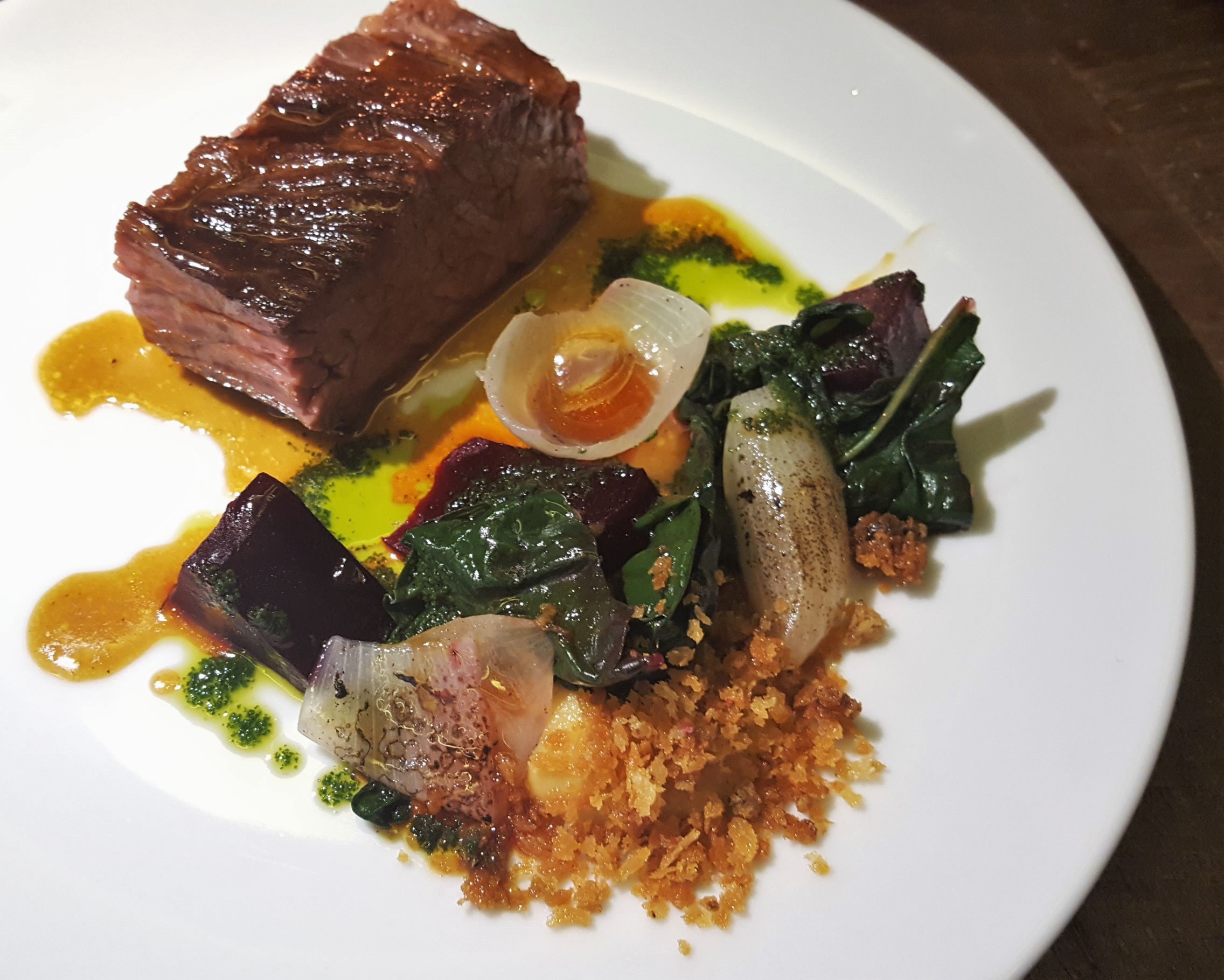 Finally, it was time for the 28-day aged beef. Now this was the foodie equivalent of dressing to impress: the meat was rare and flavourful; the beetroot, kale and shallots robust and colourful; and then the bone marrow crumb, discreetly sitting at the edge of the plate like a wallflower, catapulted into centre stage to shower its companions in rich, crispy luxuriousness.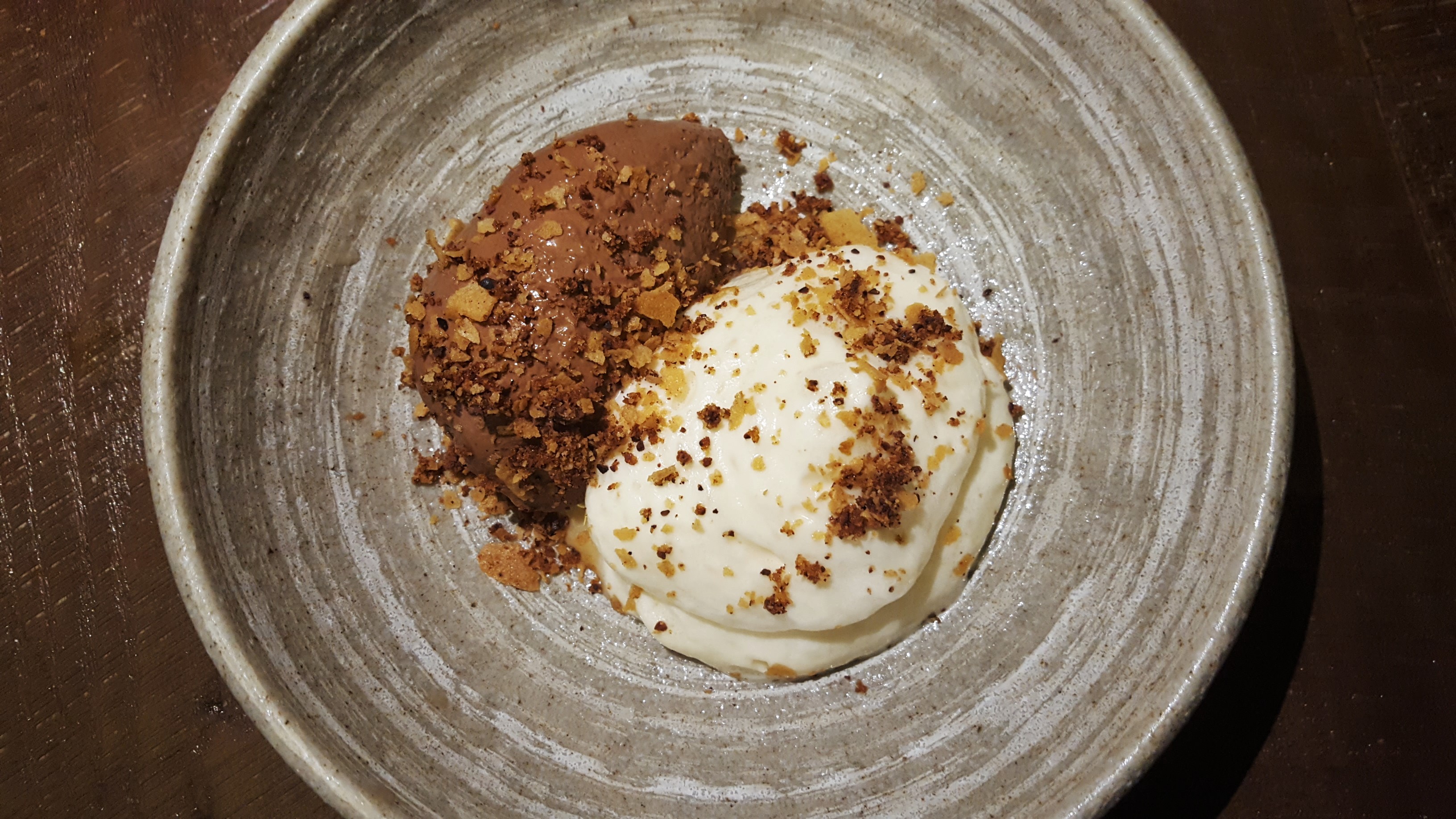 Cheese was tempting, but we didn't want anything getting in the way of the grand finale: dark chocolate mousse with salted caramel crumble. What could've easily been a texturally monotone dish was elevated by a smattering of brittle; this was the perfect end to our meal.
Verdict: I think you know what's coming: thumbs up all around for Picture Marylebone. This is no style-over-substance place that needs to make a song and dance about itself. Every single dish was a success, as was the delightful service and the relaxed ambience, making it ideal for both work and pleasure. Filled to the brim with good food and wine, we then strolled towards Soho for some cocktails to continue the birthday celebrations. Picture Marylebone Blogger Review
Budget: £40pp (including 50% discount on food only).