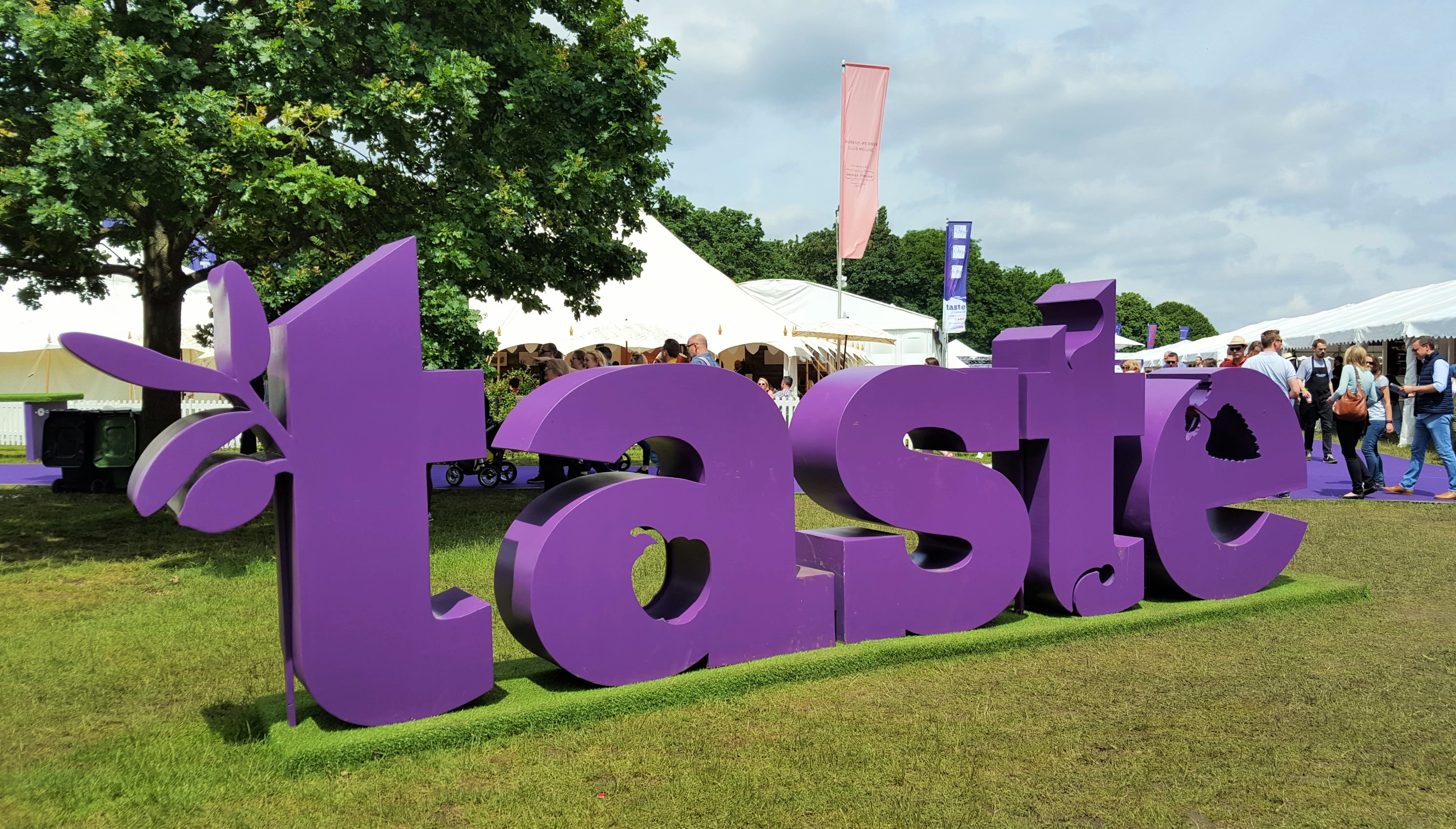 If, like me, you have a list of restaurants you want to visit in London, around the UK and abroad, a food festival celebrating some of the capital's best dining establishments is a fun and easy way to whittle it down. Between 15 and 19th June, a small corner of Regent's Park was home to Taste of London, with stands from 40 top London restaurants, each offering 3 dishes specially created for the event and their icon dish. There were also live food demos from Michelin-starred chefs in the AEG Taste Theatre and Whole Foods Market Kitchen, plus wine tastings, throughout each day. Speaking of drinks, since eating and walking around is thirsty work, Laurent-Perrier, 68 and Boston and Beaujolais were on hand to provide summery refreshments, among others.
This year was my first Taste experience, which beggars belief given that I've been living in London for almost a decade. To make up for lost time, I went twice, courtesy of sponsors AEG. On my Wednesday evening outing, I got a feel for the place, sampled a handful of dishes and caught up with fellow bloggers Binny, Angie and Fiona. I then headed back on Sunday afternoon with Chef Savla in tow, ready to get down to the serious business of food tasting and Champagne drinking. Here's a round-up of our top 3 dishes: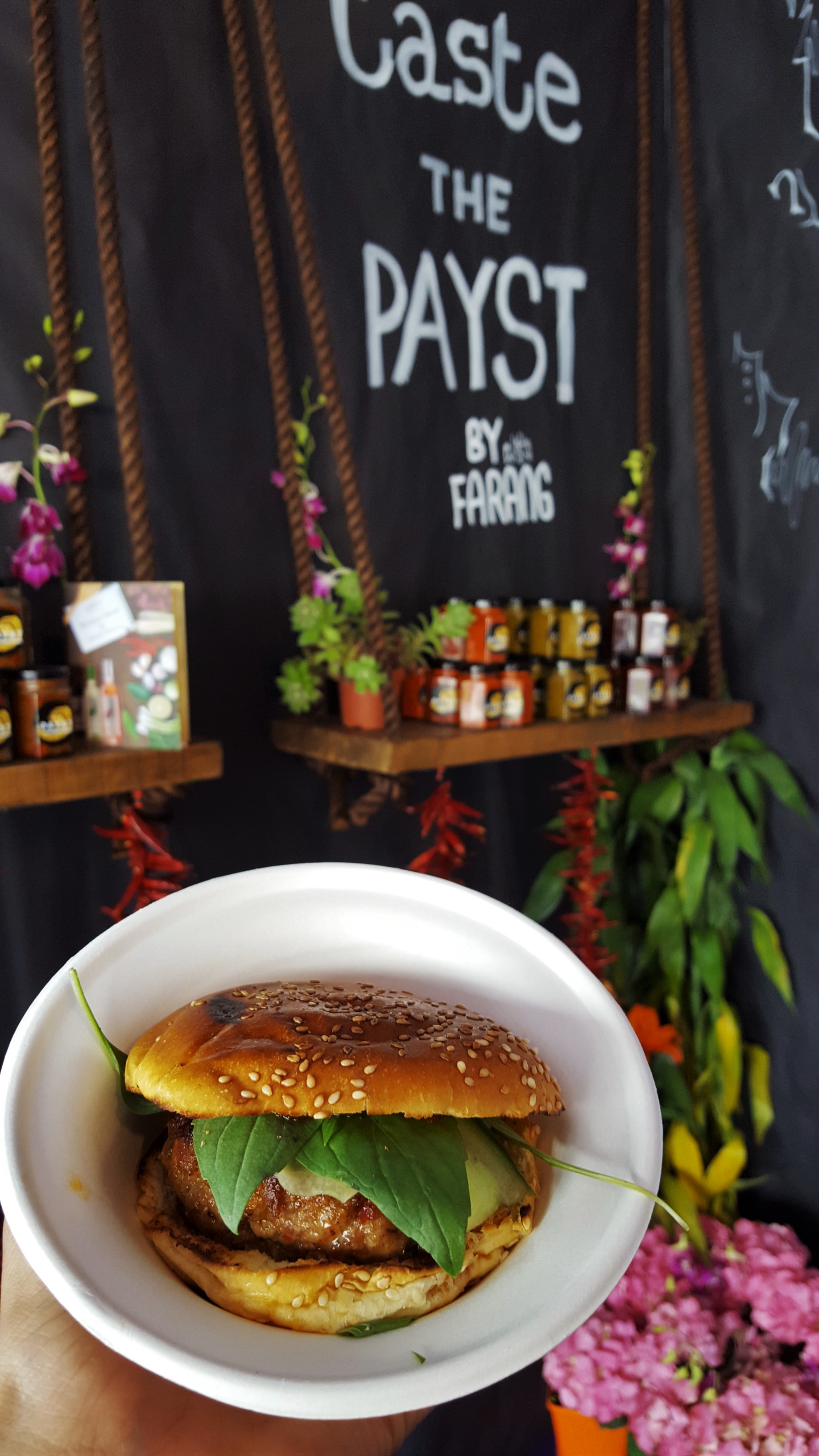 #1: Farang: The "Farang Burger" – Gloucestershire old spot pork belly, shrimp and coconut chilli jam, Thai basil and pickled cucumber. 
Sometimes there's no saving the best till last; this was the first dish we tried and our favourite. We'd hoped to discover new tastes and restaurants and weren't disappointed with Farang. The meat was tender and slightly fatty, paired with fresh Asian flavours and sandwiched in a soft sesame bun. You can currently find them at Street Feast in Dalston.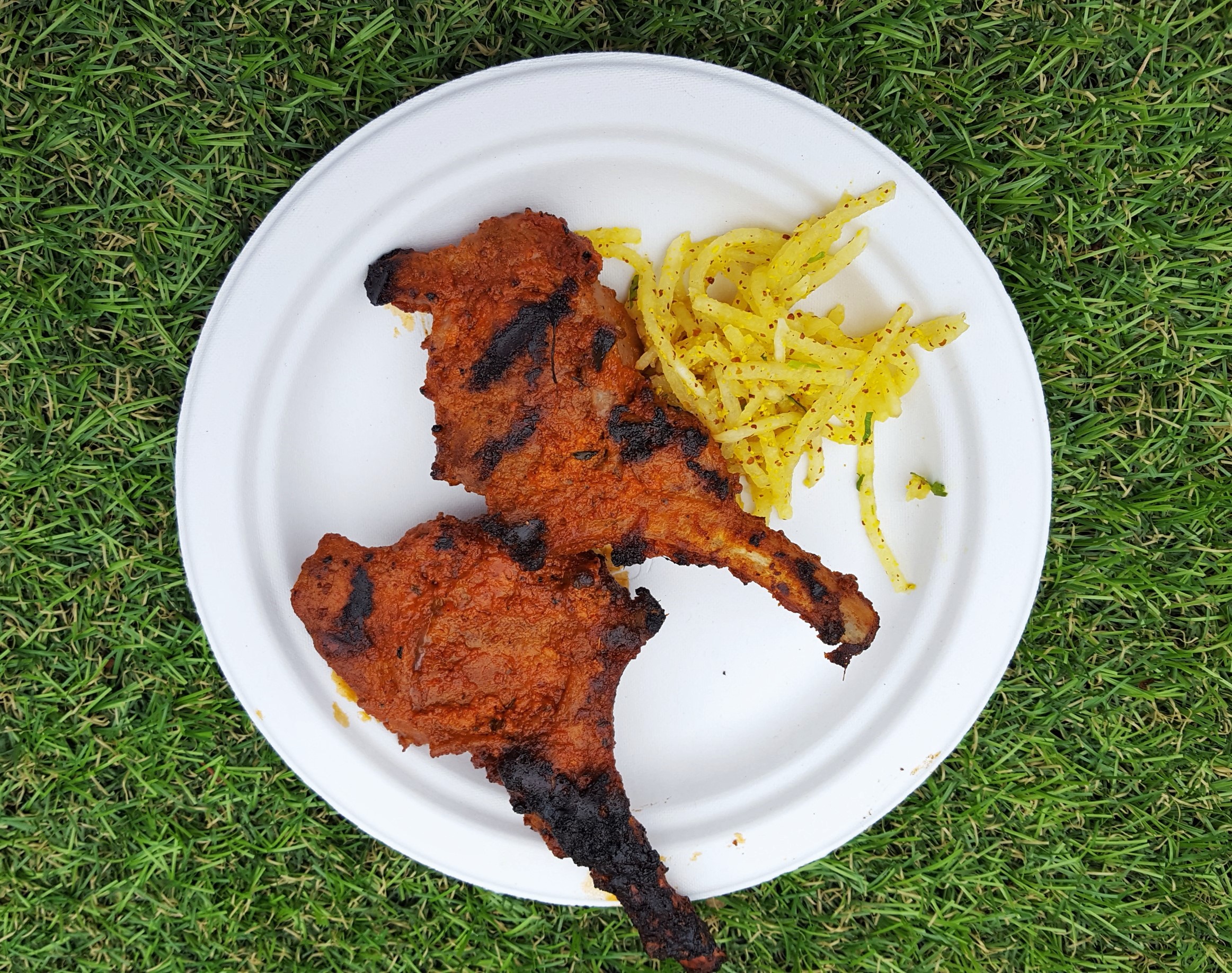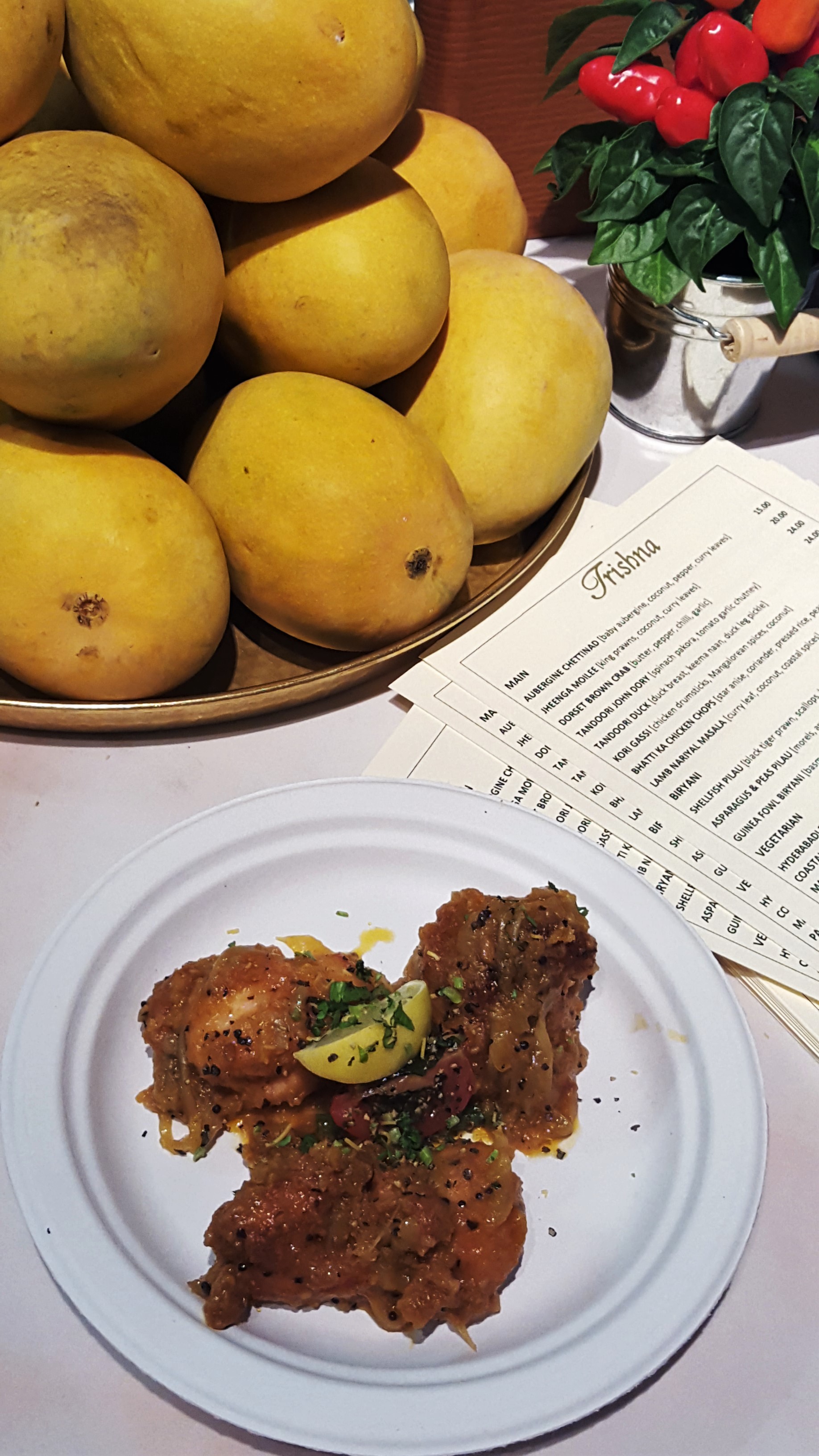 #2: Trishna: Tandoori lamb chop, Kashmiri chilli, ginger, crushed onion and kasundi mooli. 
Being a Gymkhana fan, I was keen to see how its older sibling compared. I'd enjoyed Keralan Chicken on Wednesday and was curious about these chops, which were getting a lot of love on social media. The praise was justified: the chargrilled lamb came away from the bone easily, and the balance of spices was spot on, i.e. no one dominant flavour or hiding behind chilli. I was blown away, and this is coming from someone who 1) usually avoids meat on the bone and 2) didn't understand the fuss about lamb chops.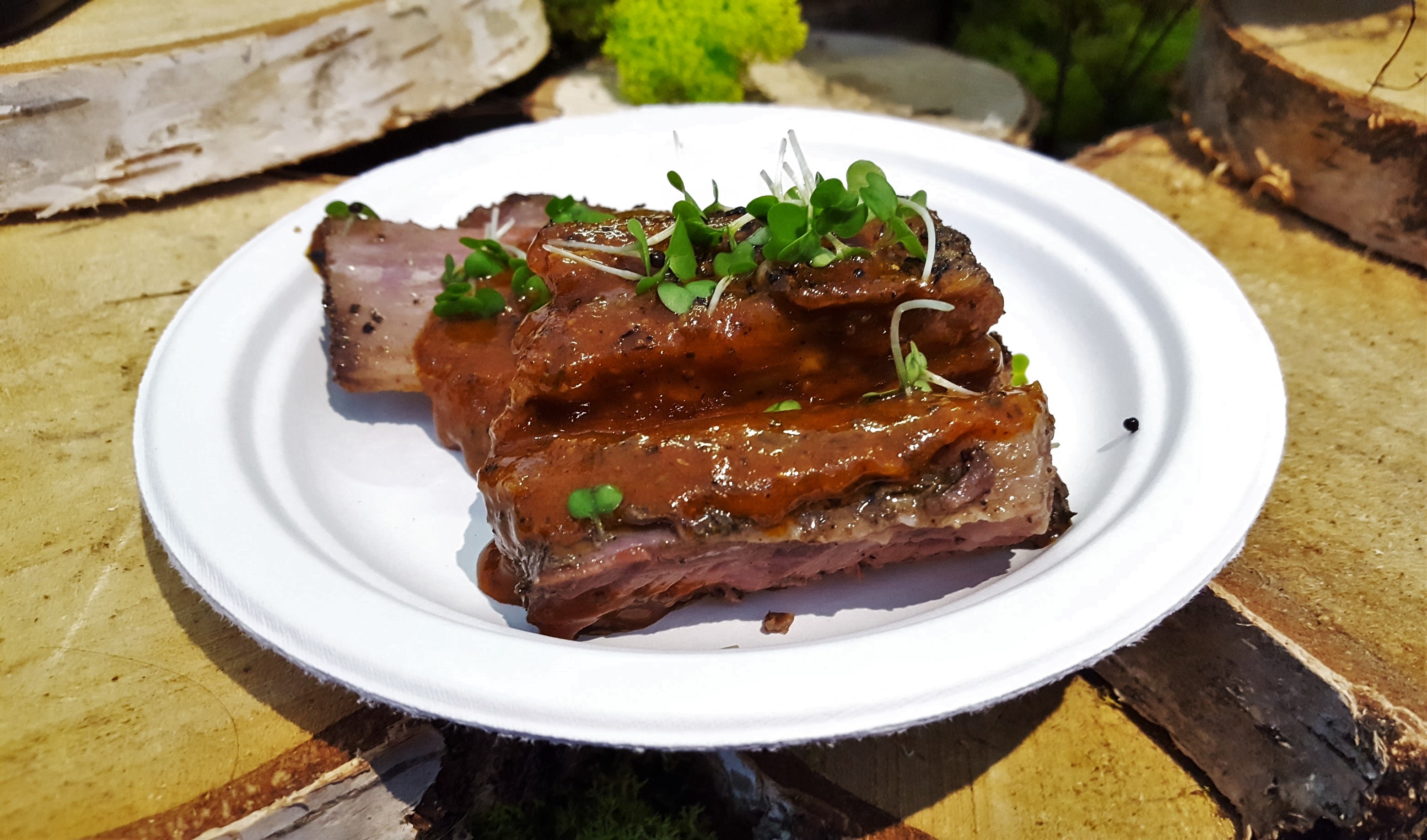 #3: Club Gascon: 72-hour smoked rib of beef.
Another example of a dish that looks deceptively simple and delivers complexity. Again, we had tender meat, this time slathered in a rich, sticky sauce. I've never been to the restaurant and it wasn't really on my radar, but the ribs definitely reeled me in a bit and left me wanting more.
The others dishes on our personal tasting menu: Taste of London Review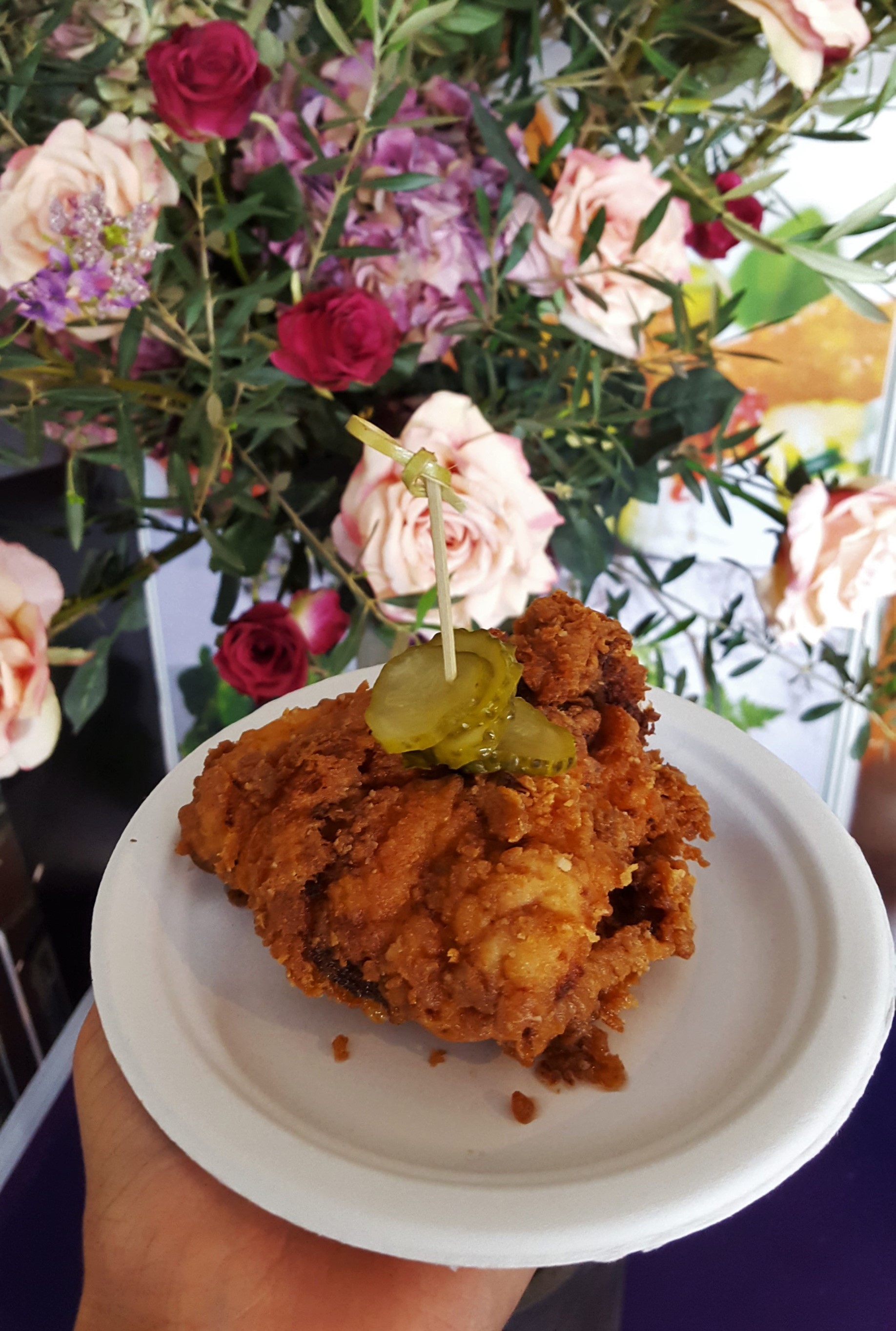 Shotgun BBQ: Southern fried chicken and pickle – a chunky piece of chicken in a crunchy and tasty coating, the one issue being that it got pretty greasy as it cooled.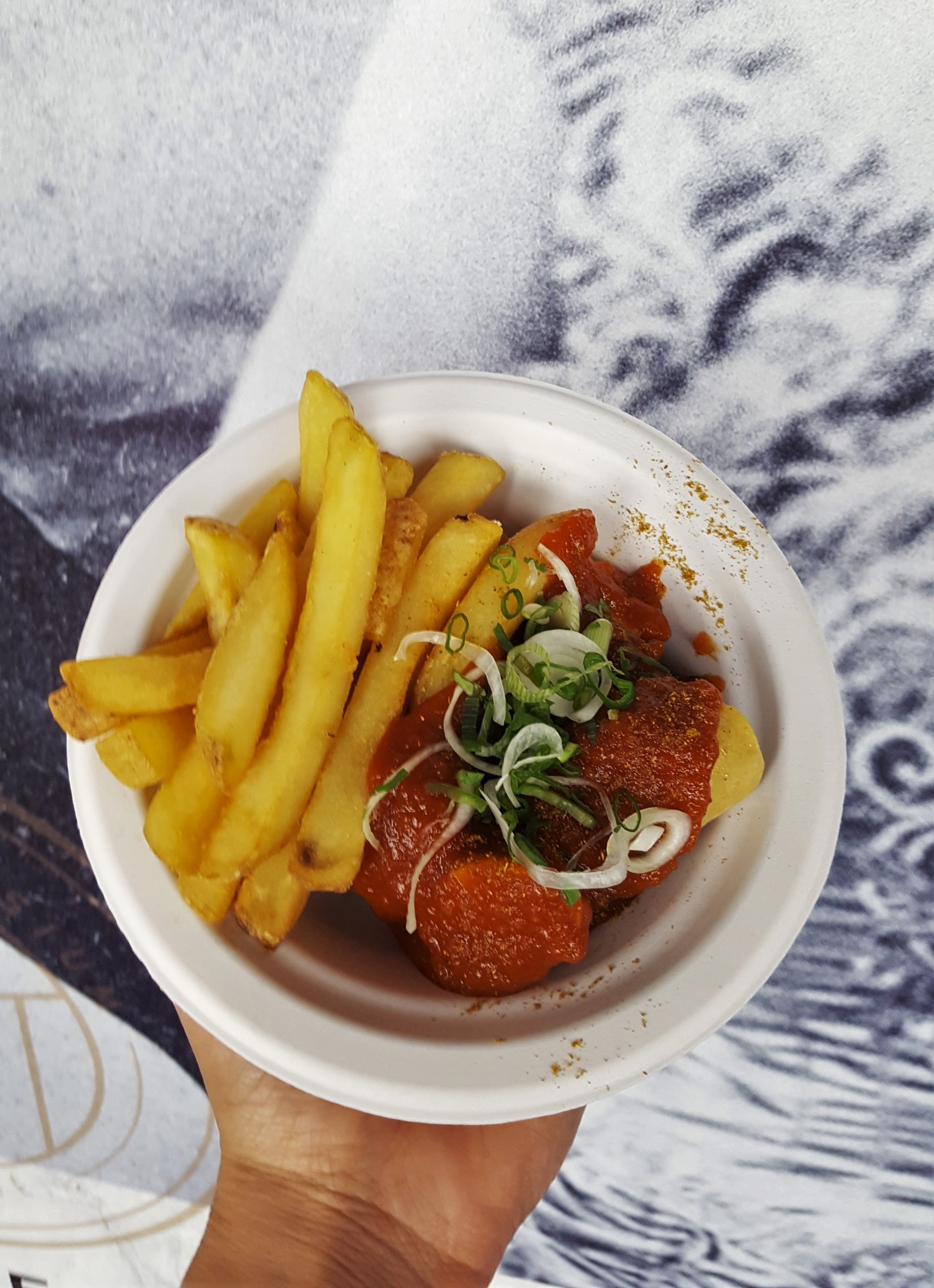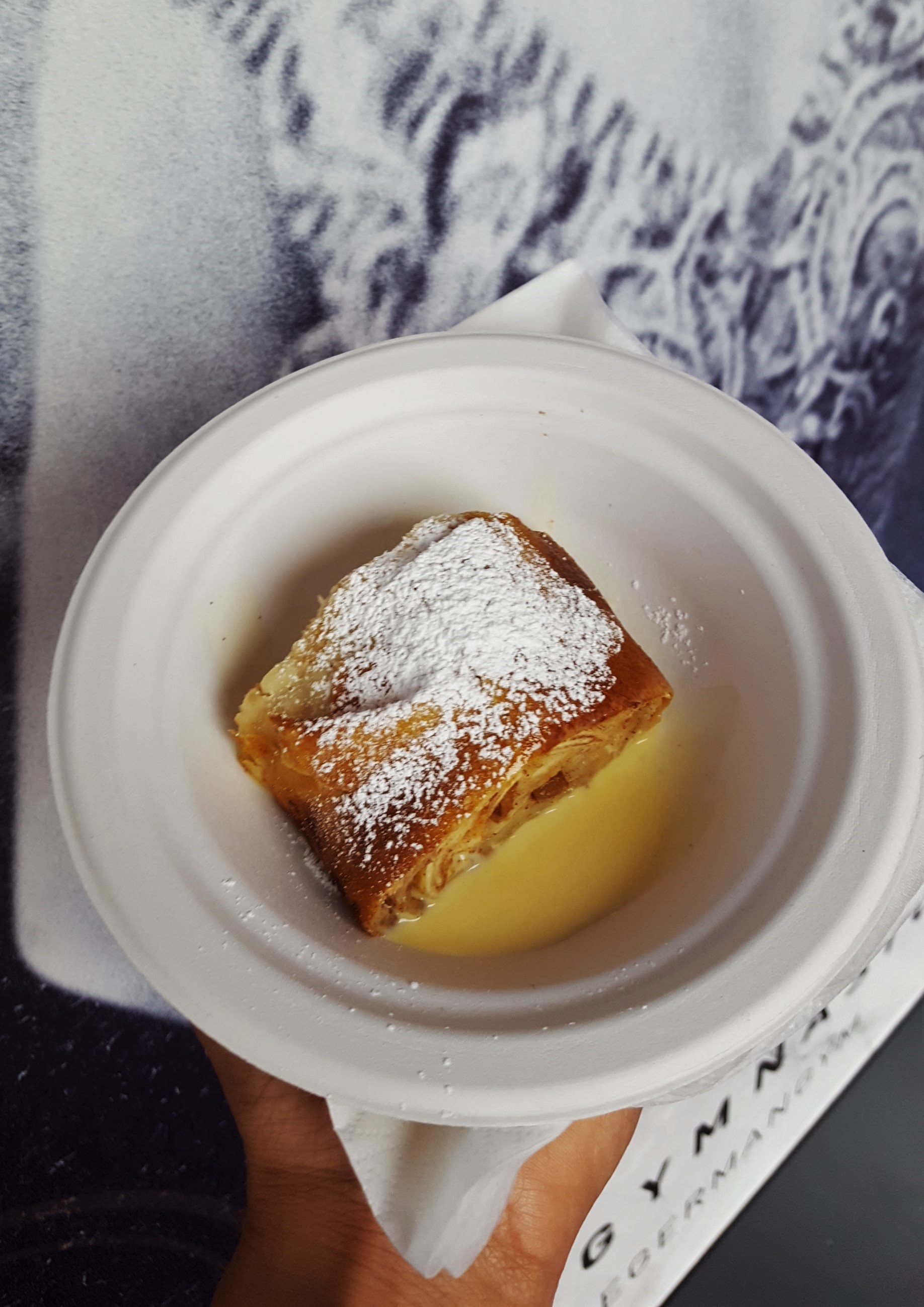 German Gymnasium: We tried the KX Currywurst (curry-infused pork sausage, spiced tomato sauce and chips), Nürnberger Rostbratwurst Brötchen (grilled marjoram spiced pork sausage, sauerkraut and roll) and the Warm apple strudel with vanilla sauce. Everything was nice, but nothing was particularly memorable.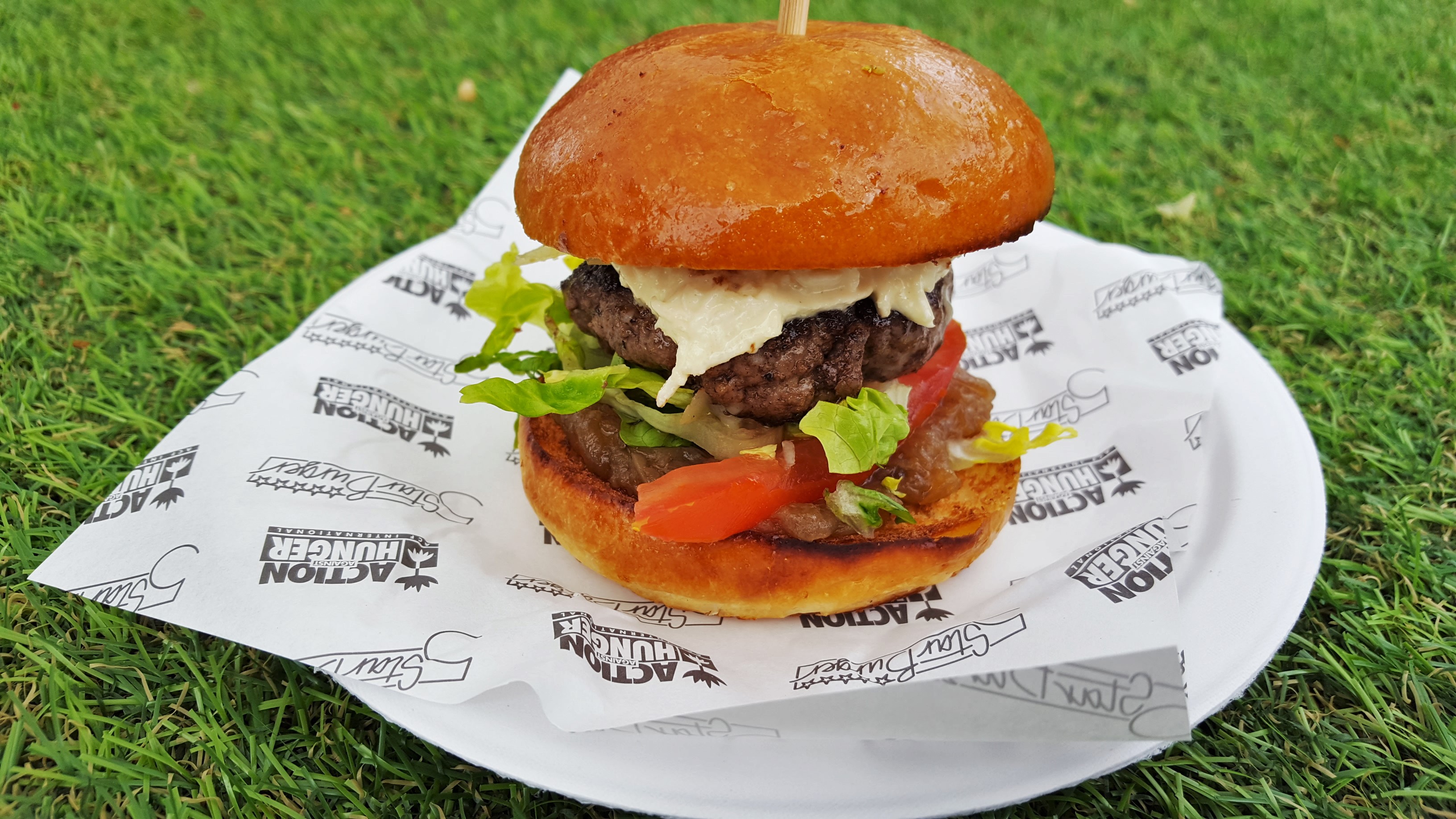 Action Against Hunger: 5-star burger by Raymond Blanc.  We waited over 15 minutes for the Frenchman's beef burger topped with a slice of Comte due to some confusion in the kitchen, but it was a goodie.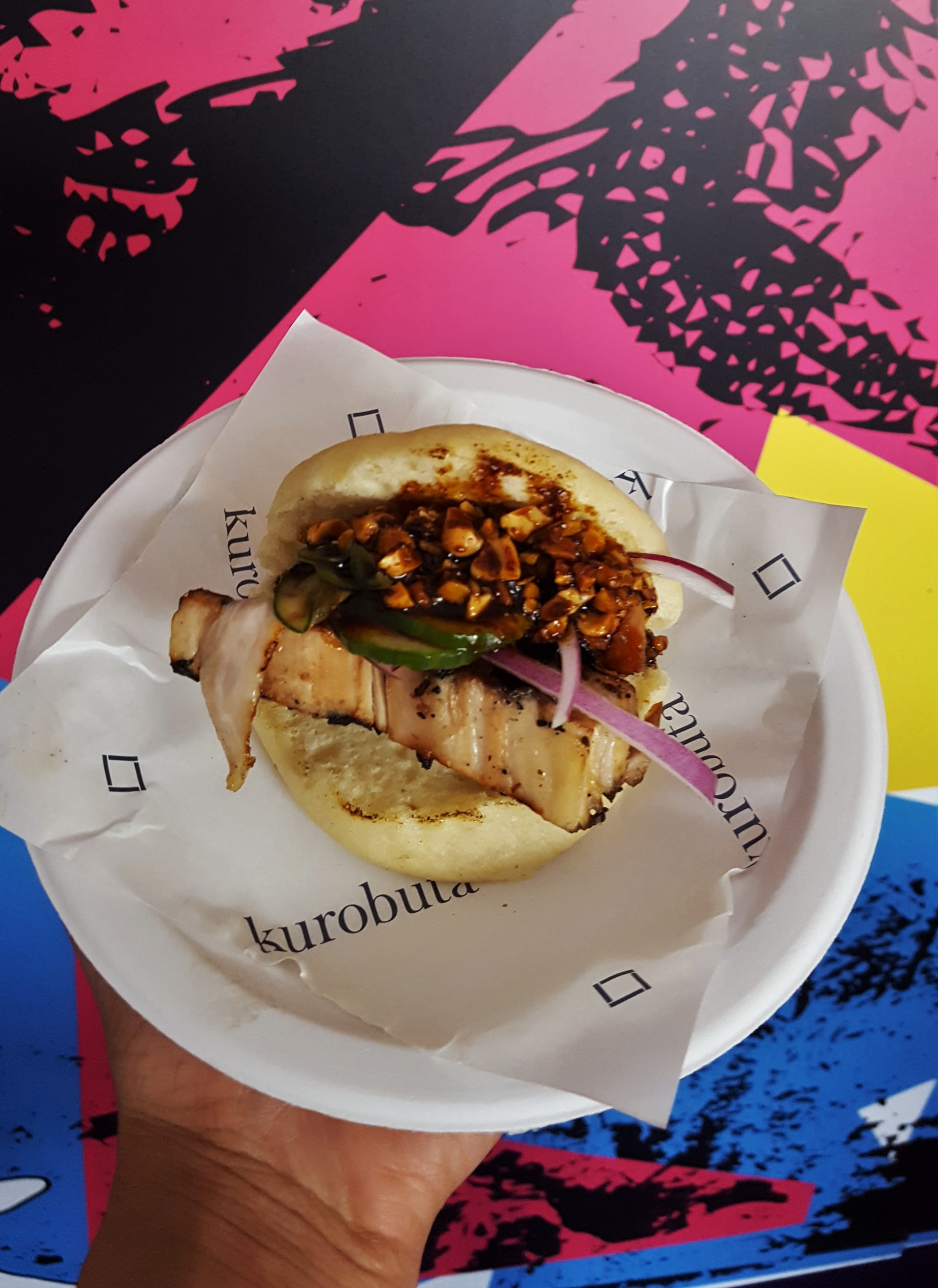 Kurobata: BBQ pork belly bun with spicy peanut soy – plenty of crunch and saltiness to cut through the richness of the pork fat. This would've been in the top 3 if the bun hadn't been dry and fallen apart within a few bites. Taste of London Review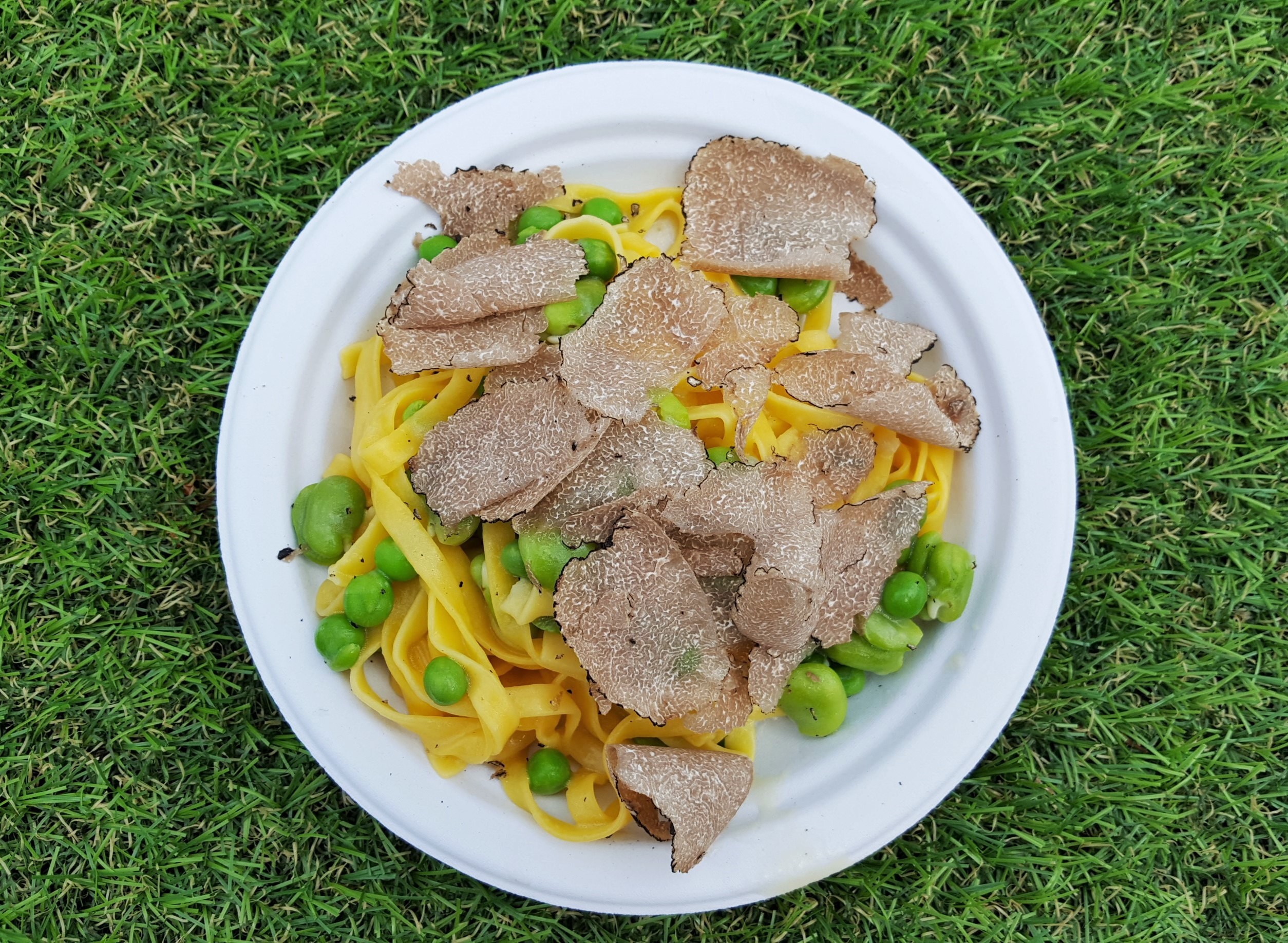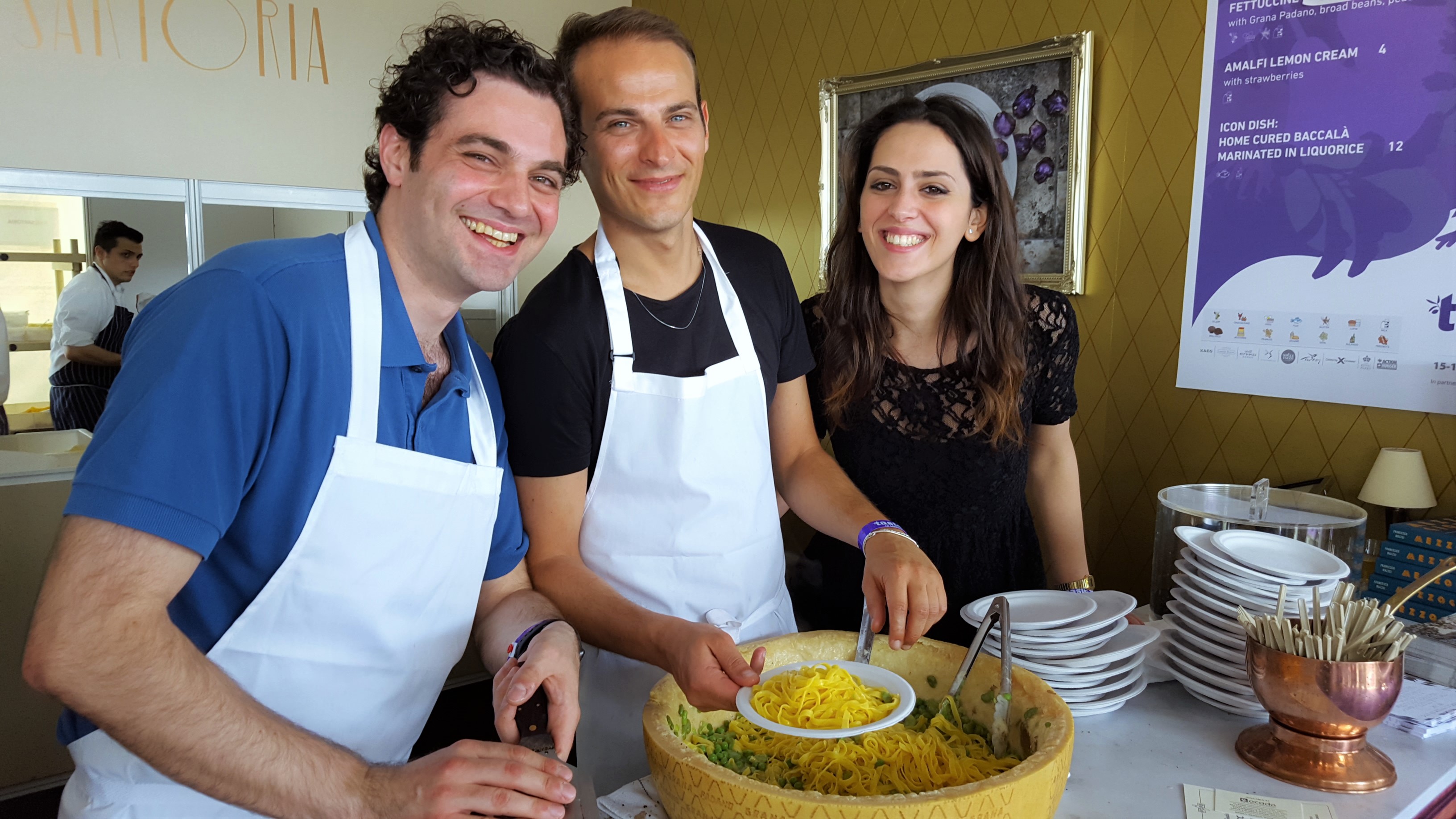 Sartoria: Fettucini with Grana Padano, broad beans, peas and black truffle. Taste of London Review
One of the most Instragrammed dishes from the festival and our biggest letdown: the fresh pasta was silky soft and we were given a generous amount of veggies, but the flavour from the truffle was almost non-existent, so this was a bland dish overall. It was served from an empty cheese wheel, so it was a case of theatrical style over substance.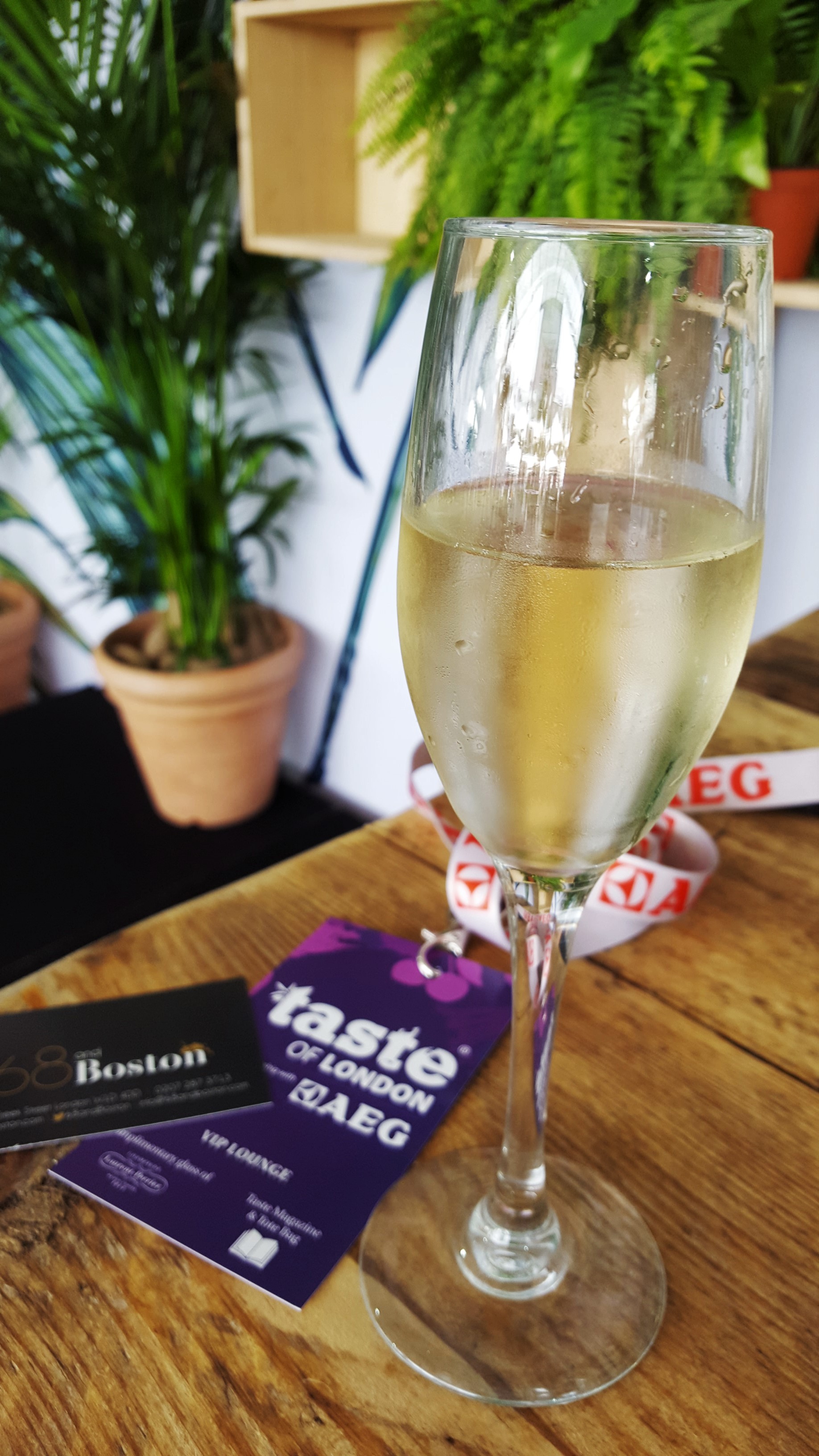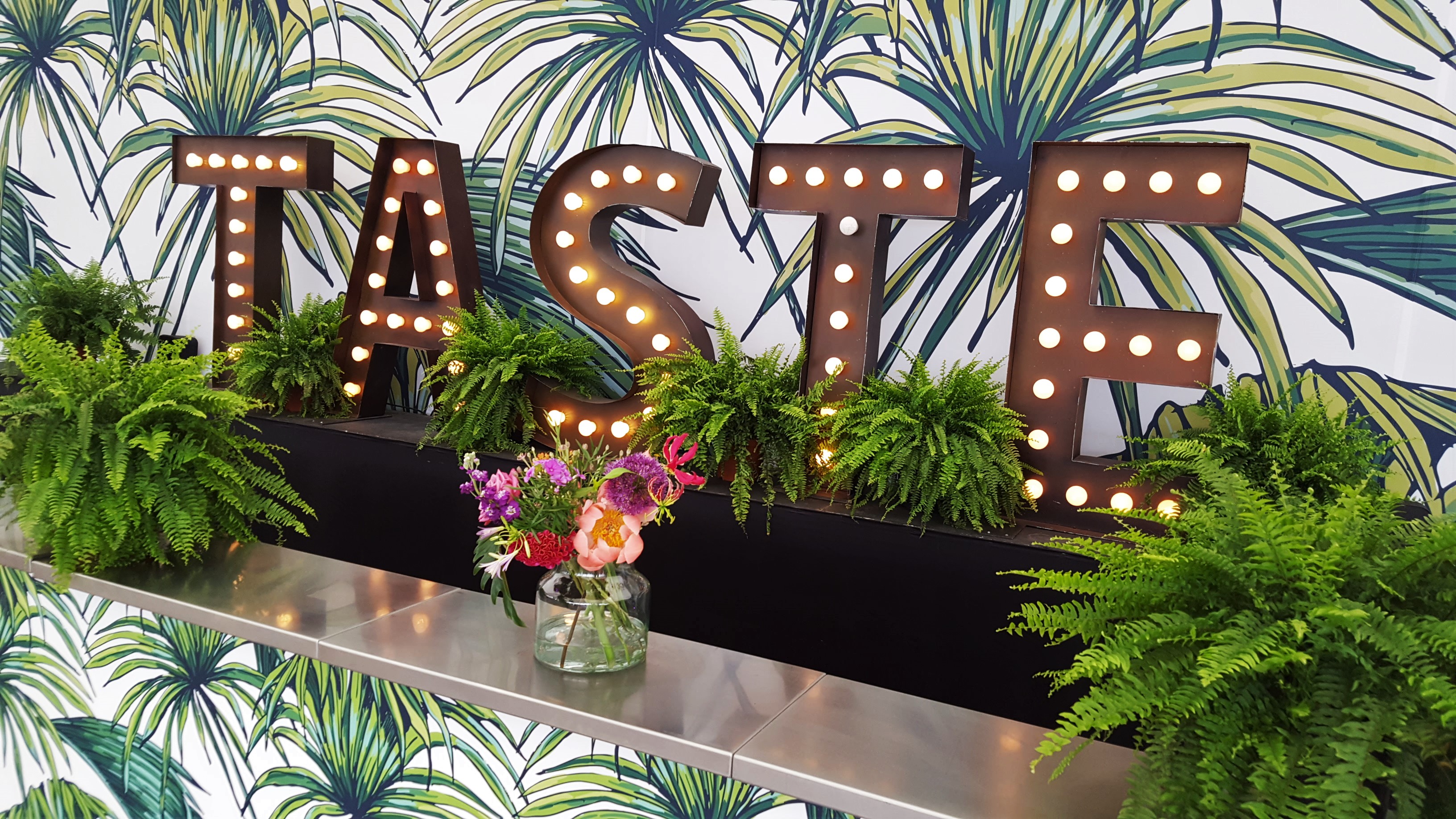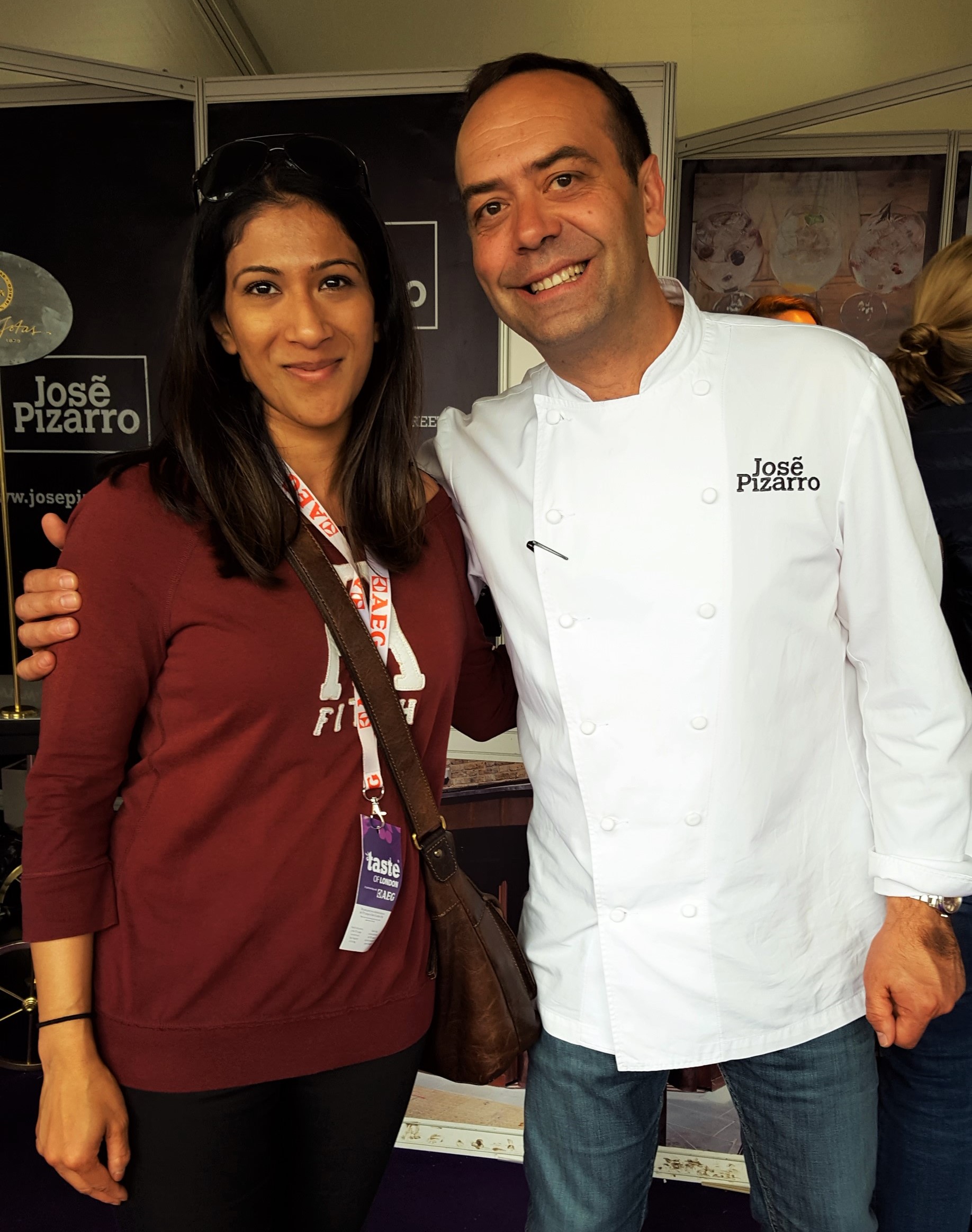 Champagne was my tipple of choice on both days, and sipping it in the VIP Lounge made up for the disappointment of not being able to devour José Pizarro's chocolate pot with salt and olive oil. They'd run out early on, although it's available on the Broadgate Circle and Bermondsey menus. The bad news was delivered by the man himself, so that made it slightly more bearable. Note to self: if you have your eye on a particular dish, make sure you head there first, even if it's dessert.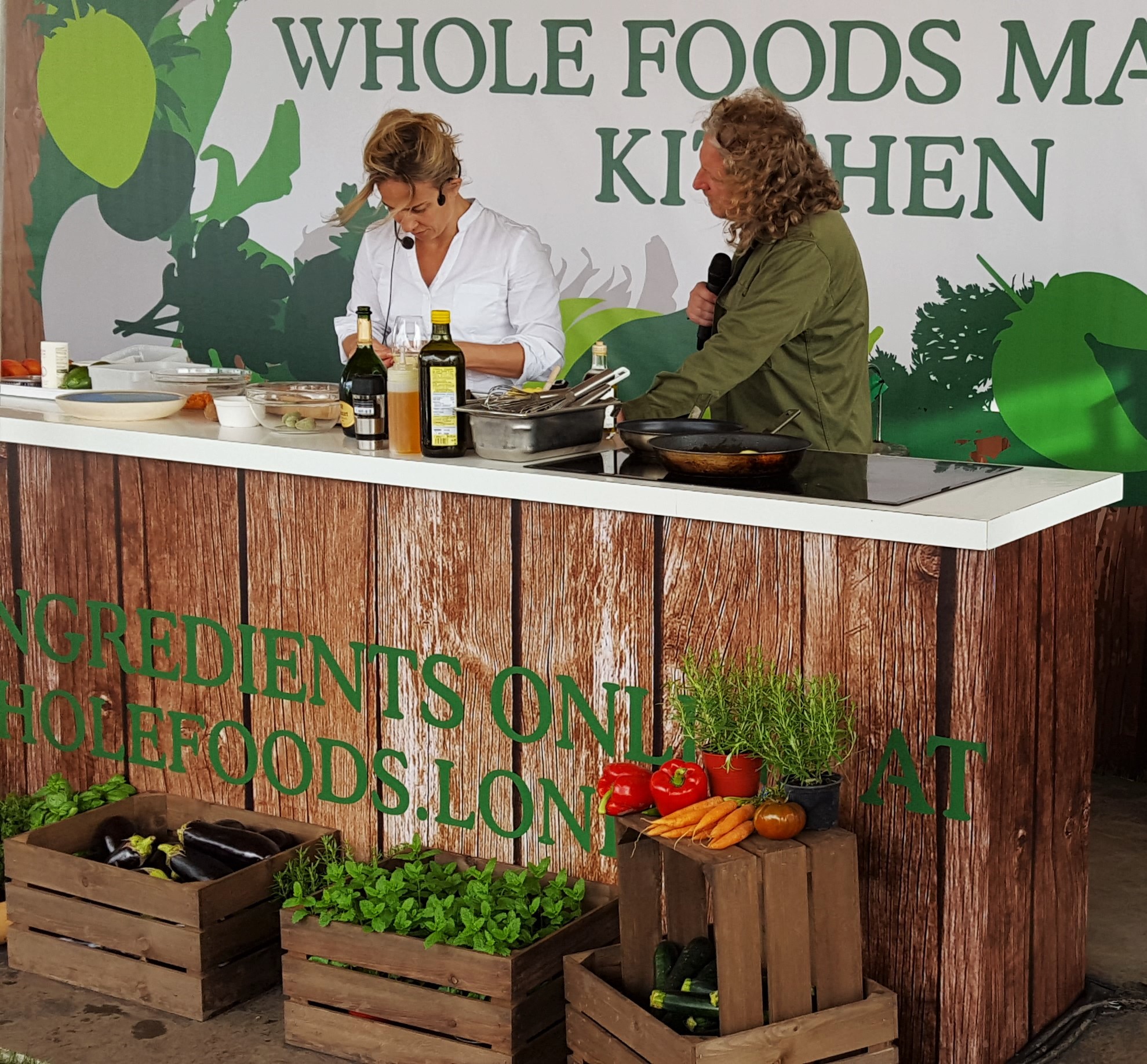 All in all, I had a great time at Taste and look forward to next year's event. If you're thinking of going, I strongly advise you to wear comfortable shoes which you don't getting a bit dirty (it was dry when I went, but the ground was quite muddy after some heavy rain that week) and take some water with you. It's a food lover's paradise, with plenty of talks on offer to keep you entertained. Aside from the crowds and eating standing up, my only criticism was that a lot of the dishes were lukewarm as they're plated then lined up for rapid service. I understand why, although when prices range from £3 to £15, costs can quickly escalate and value for money goes out of the window. Still, you get a sneak preview of what the restaurants are about, which is the aim of the game.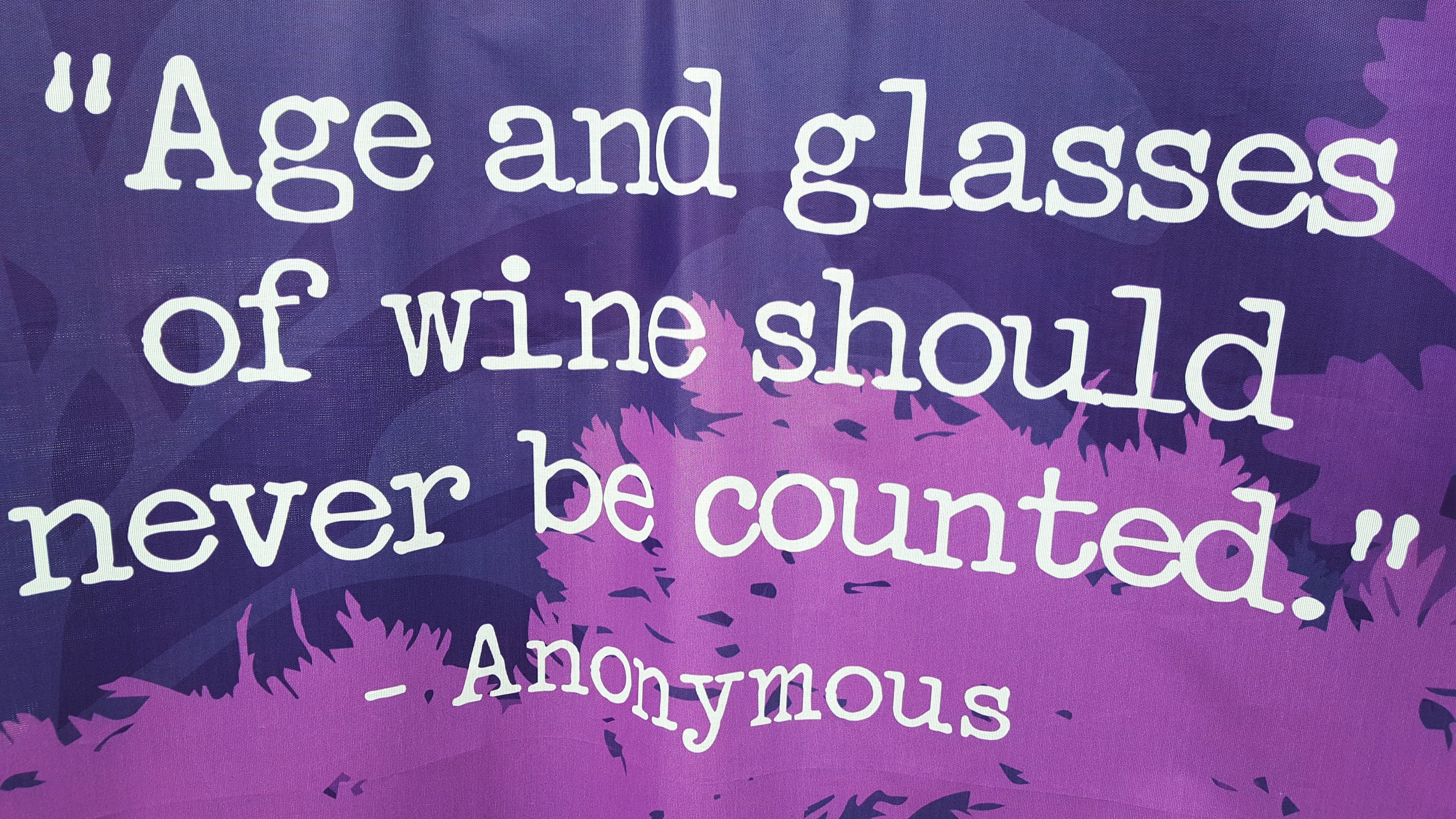 Disclaimer: I was invited by AEG, but all views and images are my own. Taste of London Review
Links: Taste of London, AEG, Whole Foods Market, Laurent-Perrier, 68 and Boston, Binny's Kitchen, SilverSpoon London, London Unattached, Farang, Street Feast, Trishna, Gymkhana, Club Gascon, Shotgun BBQ, The German Gymnasium, Action Against Hunger, Raymond Blanc, Kurobata, Sartoria, Jose Pizarro.