When the 'A Pinch of Anatolia' project approached me about interviewing Turkish chef Ömür Akkor, I had to do a bit of research; I'd never heard his name before. It turns out that he has a very impressive CV, which includes being a chef, historian, award-winning cookbook author and professional pilot. However, when we met at Laz Camden ahead of an exclusive dinner to share the fascinating stories of Anatolian recipes dating back thousands of years (see my Instagram post for more; link below), one of the most remarkable things about him is his unwavering focus on his mission to preserve precious culinary traditions: he doesn't change a single detail, so diners are truly tasting a piece of history.
How would you describe Anatolian cuisine for those who are unfamiliar with it?
Anatolian cuisine is plain and simple, a cuisine based on very few ingredients. At the same time, it's powerful and thrilling. There's no oven, or nothing that we can describe as an oven, so we can say that it's the birthplace of cuisine. When we look at the first recipes that originated from Anatolia, we only see three or four ingredients there. But then over the last century or so, dishes started to feature more ingredients and people have become very talented at replicating them.
You've travelled to 81 cities in Turkey. Which ones have left the strongest impressions on you and for what reason?
The eastern parts of the country interest me the most, starting with the city of Hakkâri, both due to its location and the way its people resist the difficulties and challenges in life. Next is the city of Konya, and Beyşehir (which is connected to Konya), which is a place of dreams.
Istanbul can be described as the place where all the different cuisines come together. But if you want to eat the best kebabs, you have to go to Hatay or Adana. For the best oil-based dishes, you need to travel to the Asian region. So, Istanbul is like the gateway to the rest of the world, but if you're in pursuit of the best versions of these dishes, visit the locations where they were created.
"Basically, everything I do circles back to food!"
To capture the best flavours, you really do have to travel across the whole of Turkey. Tonight, I've brought an olive oil which I produced two days ago; it's from Ayvalık. You wouldn't be able to find it in London, or even in Istanbul; it's only available in Ayvalık.
All vegetables can be transformed with olive oil. Whether it's an aubergine, a pumpkin, a leek, a potato or an onion, you put that onto a plate, slow-cook it with a small amount of sugar then add oil on top and consume it the following day. The saucepan in which it's prepared isn't changed; it's kept in the same saucepan so that the flavours are infused.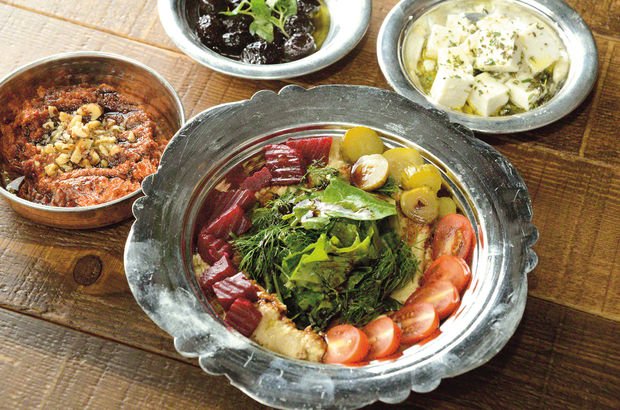 How did your partnership with the Yunus Emre Institute on the 'A Pinch of Anatolia' project start, what can we expect from it and why is it so important now?
I came to London to tell the stories of these dishes rather than simply offering the food itself. I feel that they represent a sixth sense for us: we have five senses, but this is like the sixth one. What the Turkish people fail at the most is talking about the Anatolian story, which is what I'm good at. I want to talk about the traditions, how powerful a cuisine it is, and also the fact that this Mediterranean food is in line with the healthy diets of today.
There's definitely more interest in storytelling nowadays; Turkish people weren't always eager to learn about the story of their cuisine. We needed to start telling the story in Turkey first, but we've been sharing it in the areas of the world where the interest exists.
In Anatolia, the general trend is to place all the food in the centre of the table and share it. This contributes to people understanding each other and to the intimacy between the parties who are eating. It also encourages people to go beyond any borders that may exist, so I feel that cuisine is like a very effective weapon because it can even help two people who aren't talking to each other to reconcile.
You're the only chef to be involved in the oldest excavation in Turkey's history in the city of Alaca Höyük and are recreating 4000-year-old recipes. What are the highlights of this unique experience?
If I'm given a glass of water, I wonder where it originated from. If I see a piece of bread, I wonder who made it. I always tend to cast my mind back to where it came from, so it's a backward perspective. Although I studied History and Economics, I've always been interested in the history of food, so I obtained a special permit from the Ministry of Culture and I've been involved in the excavation for the past ten years.
When we dig up a pot with a burnt underside, we immediately send it for analysis. Then when the results come back, we find out that it was produced by the Hittites 5,000 years ago. It shows that they were eating boiled cow at that time, so we conclude that nothing has really changed. But in my view, everything has changed because this has been my way of looking at things: I always explore who did it and how it was done. Maybe everyone isn't interested in this, but it has always been my approach.
"I just don't understand not wanting to try the local cuisine when travelling."
Going back to the Hittites, they had the most advanced culinary practices in Anatolia. They had tablets and some of them describe the first sandwich, i.e. how the meat left over from a festival was later eaten on bread together with fried onions.
The public does have an appetite for learning more, but only if you tell the story. If you just present that dish and ask people to eat it, it's not as meaningful. But when you tell them that this is from the Hittites, everyone is delighted.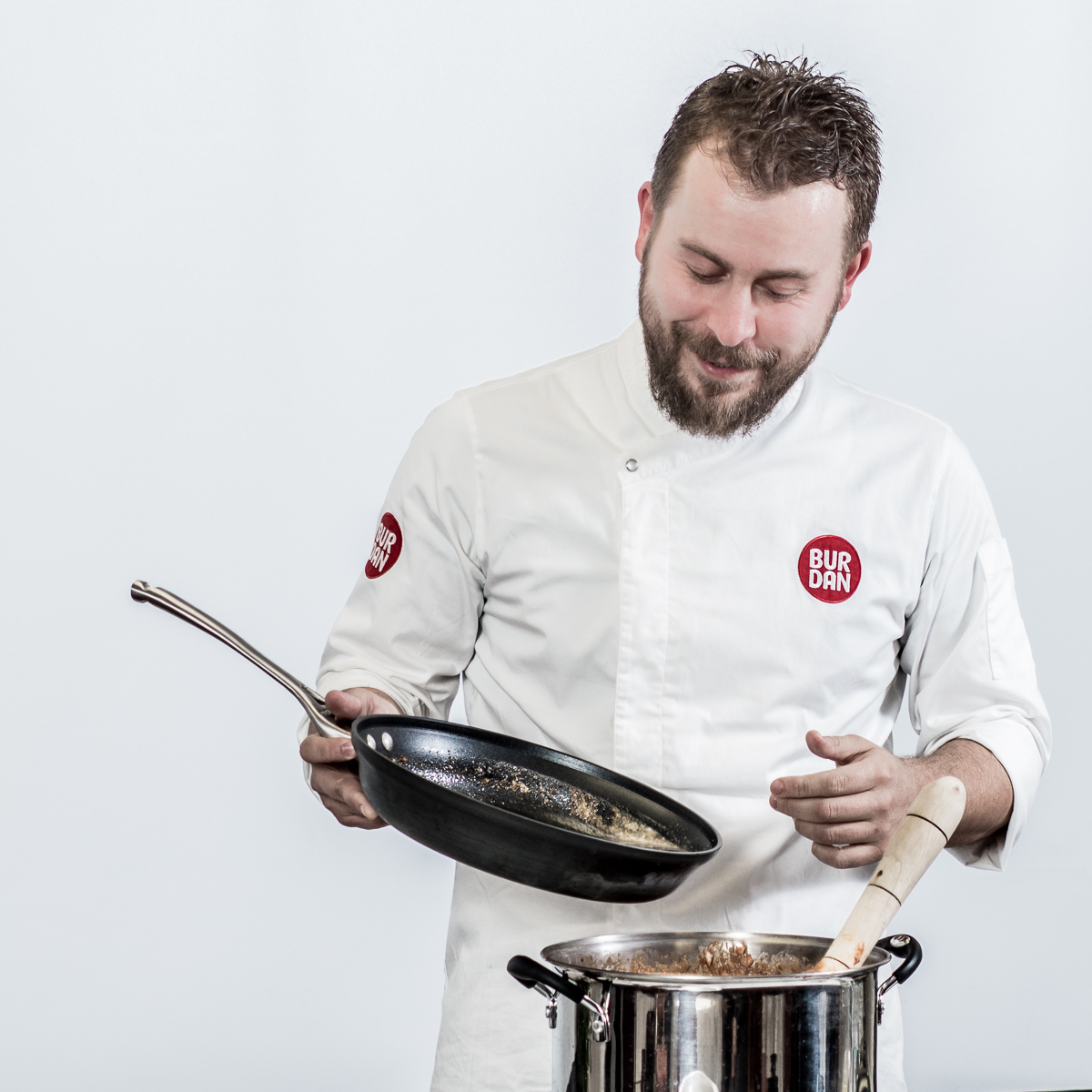 Why did you decide to go back to university to study cultural heritage?
When I was first elected to take part in the excavation, I found it difficult; I was an economics graduate after all. A teacher requested that I join in with this project and I got special permits, so that's when I realised that I needed to have some background in archaeology and other relevant fields.
It's a four-year degree course, and compared to everything else I do, university is the easiest part! It's because I love studying, and I love studying this particular topic, so it doesn't feel like I'm putting in any effort. The other areas I'm involved in are the difficult ones. If people would allow me, I could just hole myself up and study for days on end, which would be impossible because of my colleagues, my family and so on.
If I wanted to do a Masters or a PhD, I'd need to write a dissertation. But the teachers on the course have told me that the books I've already written represent a thesis in a way. They say, "You've already produced your dissertation, so who's going to teach you this course?!"
One of your main goals is to change the international perception of Turkish cuisine. Out of curiosity, how do you perceive British food, and do you have any favourite dishes?
You can choose to differentiate between Indian, Kenyan and British food for example, but I don't view things from that angle. For me, it's about culture and what I'm really interested in is finding out about the places where cuisine is respected. I want to be anywhere where there's respect for culinary traditions, and England is really that kind of a place. This is my second day in the [UK], but I do feel a sense of respect here, which makes me very happy.
As for other parts of the world where they share this outlook, I'd say the East. In Africa, where their history goes back 50,000 years with the origins of Homo sapiens, they have solid culinary traditions, as does Central Asia and the Middle East. We see the East as the centre for culinary practices and it spreads to the West from there.
In Turkey, British food is strongly associated with Jamie Oliver – we love him! Thanks to him, we've come to learn about many dishes which can be cooked in 30 minutes. It makes us think that British people don't have any time on their hands! His dishes look delicious, so we like following him and preparing the same things. As a result, Cheddar has become so popular in Turkey that it won't be long before we claim that it originated in Turkey!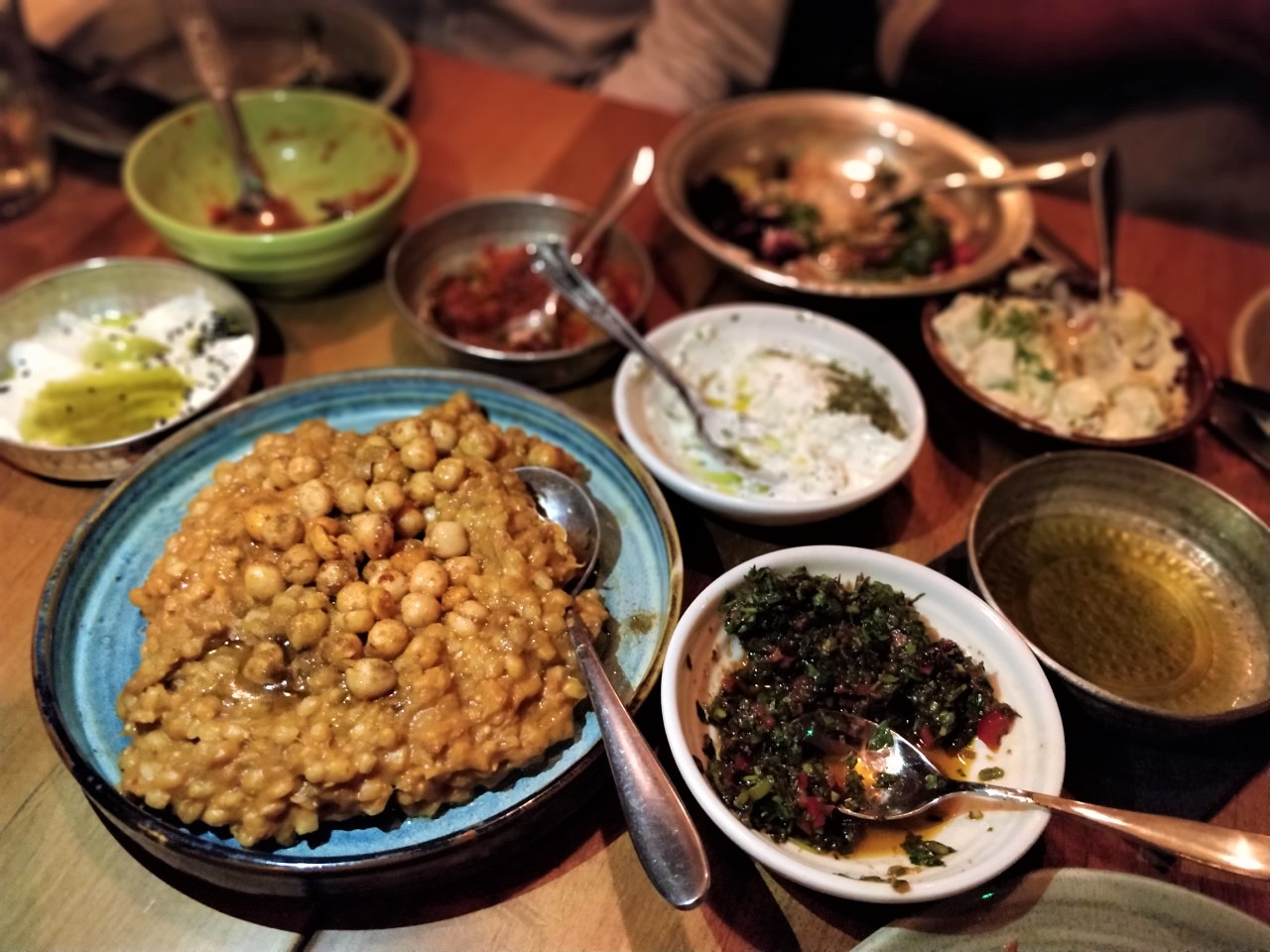 London is home to a thriving Turkish community. Have you tried any Turkish restaurants in the city and if so, what made you choose those ones in particular?
When I travel somewhere, I don't specifically focus on finding a Turkish restaurant because we have the background knowledge about those establishments anyway. But Numan [owner of Laz Camden] came to my restaurant once so now I'm returning that with this event. What's really exciting about it is to be preparing it with particular ingredients.
I just don't understand not wanting to try the local cuisine when travelling. But worse than that is to take your own food with you, which is what some Turkish people do.
Turkey has only really popularised shish and donor kebabs abroad and as such, people tend to think that that's all we eat all day. The truth is that apart from all these dishes, Turkey is the only country in the world where there's a category of food which is described as "olive oil dishes", which includes vegetable-based dishes. There are numerous varieties, so depending on our preferences or the region itself, we do consume a lot of vegetables.
If you could travel back in time, who would you like to meet and why?
I feel that I was born very late in history, so I think I could've lived among the Hittites, or the late 1800s or the 1900s in Istanbul. That's the period that I appreciate the most in terms of Turkish literature, so if I could go back in time, I would've struck up a friendship with writers.
I love art, and I'm interested in literature, poetry and the past, of course. I have a small fine art collection by Turkish artists, so I'd say that my interest is in culture. I search among the works of these Turkish writers and poets to see if I come across a couplet about food, which is what propels me to read their books. For instance, if I'm reading a novel from the 1900s about the Turkish freedom struggle and then there's a reference to some olives or dried grapes on the table, I'll make a note of that in my personal archives. Basically, everything I do circles back to food!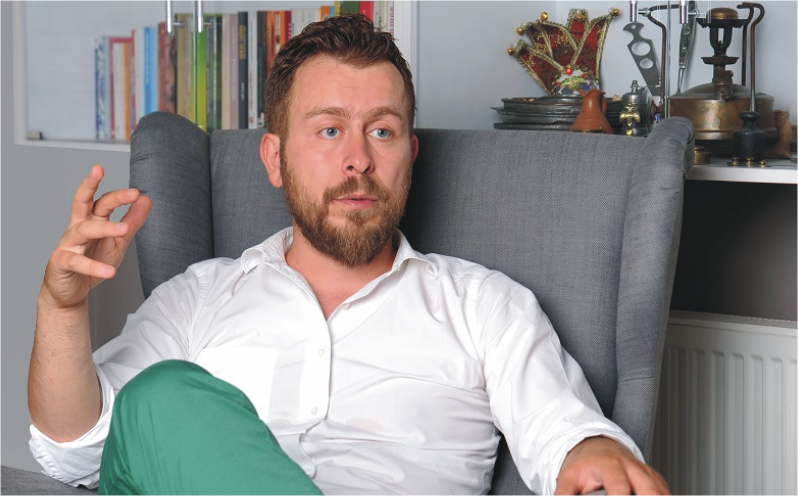 What challenges is the Turkish hospitality industry facing right now and how do you think that they can be resolved?
Although it has started to change, imagine an English person goes to a Turkish hotel and stays there for a week. They'll be served British food, or a German will be able to order German food and a Russian will have access to Russian dishes. But this means that they're all missing out on products from this expansive culture, which is a great loss, but the issue is now being addressed.
For example, if I'm staying at the Hilton Hotel in Diyarbakir and I call room service to order a dessert, the person on the phone will say that they have cheesecake and brownies. I think to myself, "Where on earth am I?! Am I in Europe or the USA? When the kadayif of Diyarbarkir is so famous, why am I not being offered that option?" I think hotel managers are slowly beginning to realise the error of their ways.
What first attracted you to paragliding and why did you become a professional pilot?
I always try to be the best at whatever I'm doing, and in paragliding, I observed the best pilots for a long time to achieve that. I tried my best and I was a professional for 11-12 years and during that time, I was taught what to do in the event of an aerial accident. I therefore feel that I'm always able to make the right decision in challenging circumstances because this is what they teach you in paragliding.
"I don't allow what people think about me to affect me."
This skill can also be transferred to other aspects of my life, but it's a very individual sport. It's isolating, and my personality is also like this: a more individual focus. Although I also played football, I love paragliding because you're in the air, no-one sees you, there are no scores given, you don't have an audience and there's no applause and that's what I like. Pursuing this sport has improved my decision-making capability.
If you could have one superpower, what would it be and how would you use it?
I'm not great at foreign languages. I can just about get by in English, which can cause issues with research. I'd love to be able to read all the books which interest me in all languages, so I can access every resource I want. If I had that skill, I'd feel like more of a specialist.
I actually used the money my parents gave me to learn English to open a restaurant, which was a huge mistake. But it's never too late, and perhaps I could improve my language skills by opening a restaurant in London!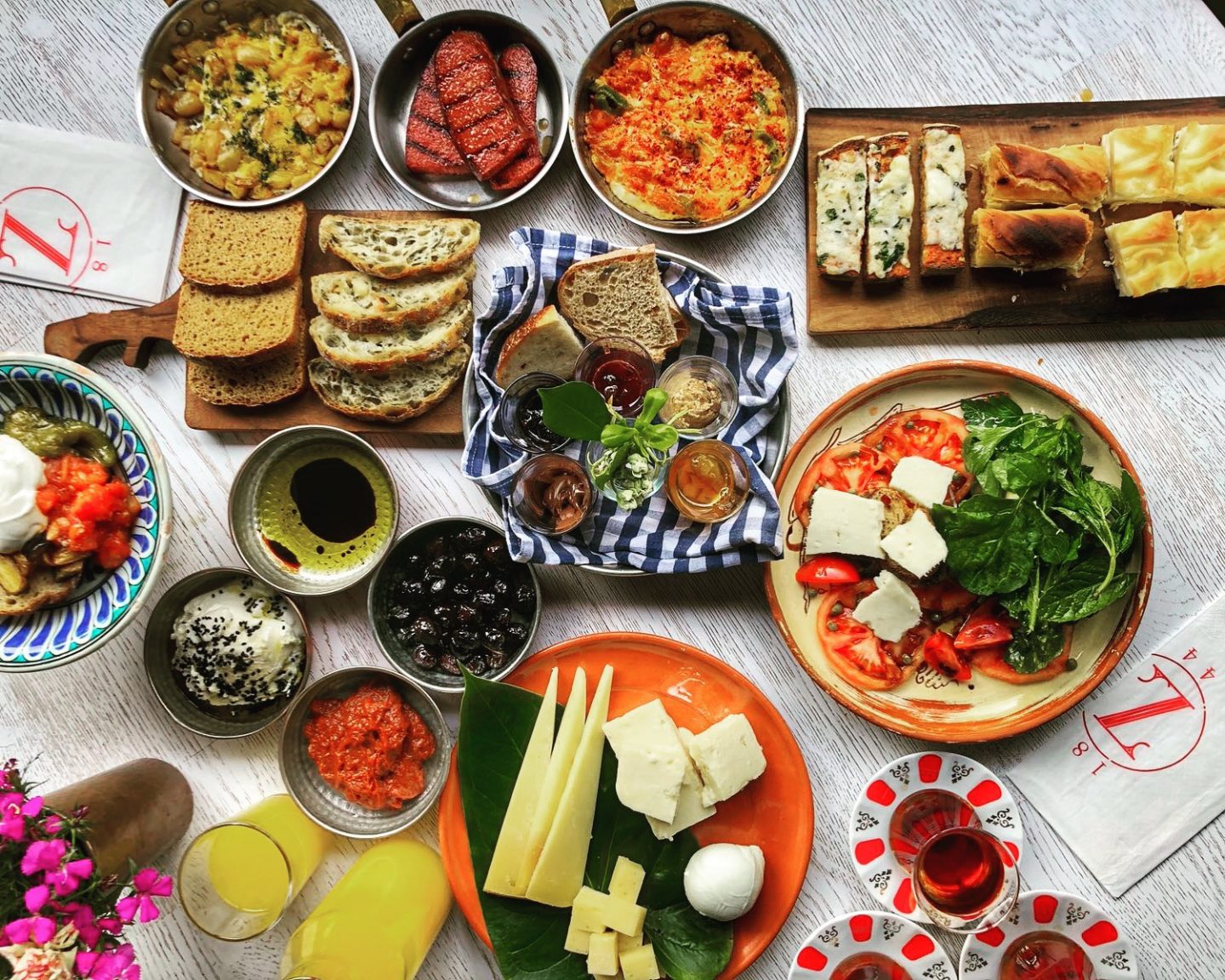 Chefs are discussing their mental health more openly these days. With such a busy schedule, how do you balance these demands on your time to avoid burning out?
Apart from my own agenda, I'm not that interested in what people think. I get a lot of awards delivered to the restaurant, but I don't keep any of them because I don't allow what people think about me to affect me. I'm just not interested in being famous because my own values are different. It seems like I'm my life sharing with a huge number of people, but in fact my life is separate to that and it's in its own spheres: in the professional sphere, I'm Ömür Akkor and in the personal one, I'm just Ömür.
I'm the kind of person who doesn't usually seek the opinions of others, but if my business partner tells me not to do something, I'll listen to him. The reality is that people do say certain things to you, they give you certain advice because you're Ömür Akkor, but within my family, we have our own way of consulting with each other. Let me put it like this: I don't think that I'm a very important person on the basis that I cook food. It's possible that people might see me in that way, but that doesn't interest me.
If people have time to compare themselves to others, and be compared by others, and it makes them feel miserable, I'd say they aren't doing their job properly. If you do, then it's not so easy for people to compare you to some other person. In the field of food history, the reason why I stand out as being good is because people aren't applying themselves to that field. But if you had three more food historians who excelled, I wouldn't be so unique.
You're a chef, historian, writer, traveller, paraglider, university student, TV star and cultural ambassador to name a few roles. What's next for you?
My only goal is to remain Ömür without losing my marbles! Some people like to be known in relation to their job, so someone might introduce themselves as a doctor, but that's not my preference; I'd just like to be known as Ömür. If I can manage this until the end of my life, that'd be great, and we can simply erase everything that was spoken about before that.
I think being a good person is the most important thing and there's nothing above. Being good means you're good; no other adjective is required. If I can stay good until I die, that'll be more than enough for me.
If you enjoyed this Ömür Akkor interview, you can check out more from the Spotlight on Chefs series here.
All photos are my own and remain the trademark of SavlaFaire unless otherwise stated.
LINKS: A Pinch of Anatolia, A Pinch of Anatolia dinner, Yunus Emre Institute, Ömür Akkor Instagram,
PIN FOR LATER