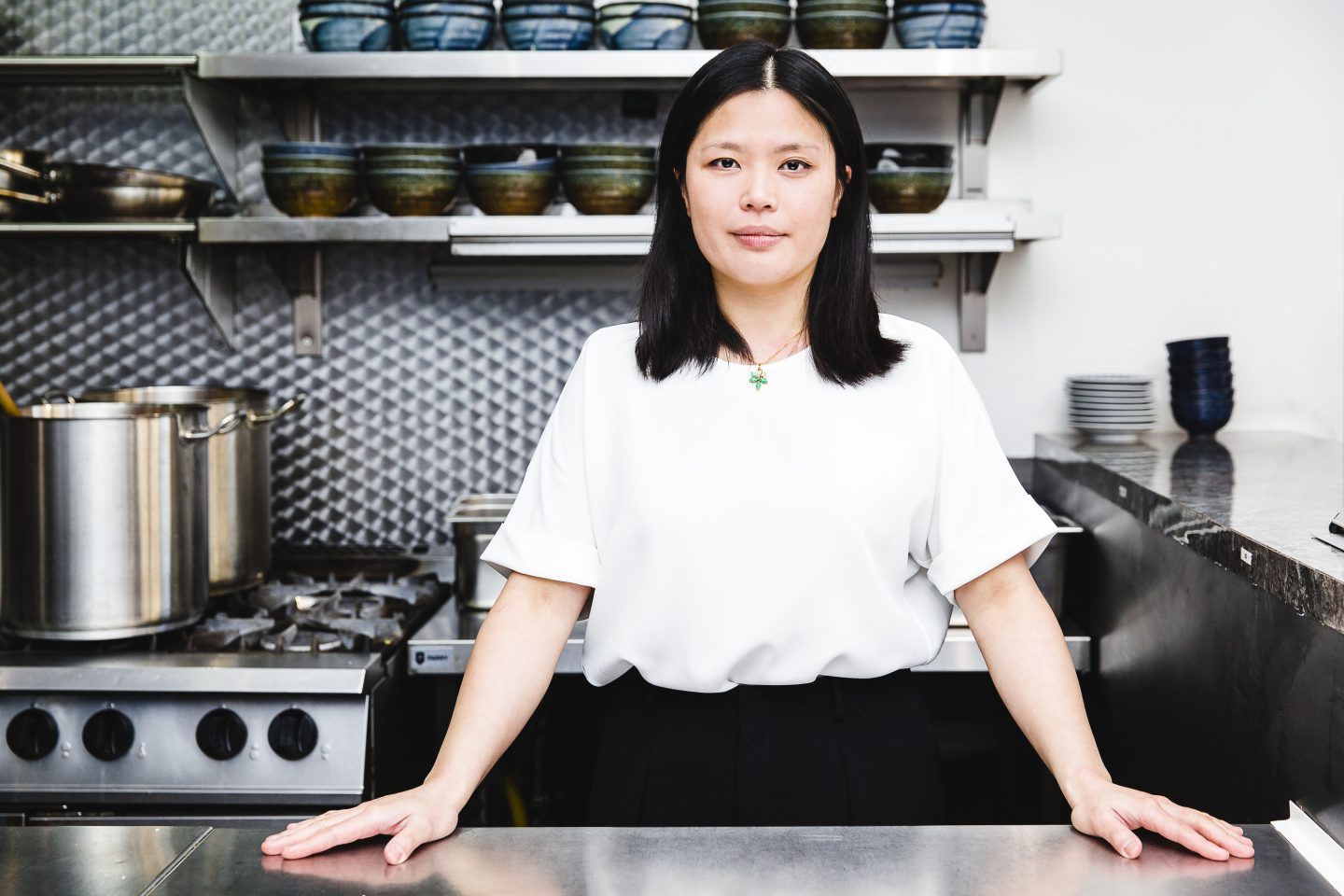 When working as a corporate lawyer took its toll on her, Mandy Yin decided to close that chapter of her life and focus on her real passion: Malaysian food. In this interview, Mandy and I discuss how Sambal Shiok went from a street food stall to a permanent restaurant in Highbury (North London), what winds her up about the hospitality industry, experiencing burnout, culinary authenticity, her views on social media and much more.
You experienced burnout after seven years as a corporate lawyer. What steps did you take to process your thoughts and feelings and move on?
In 2013, I was signed off work for three months because my brain and body simply came to a stop. I slept and rested for weeks, spent most of my time figuring out what I wanted to do instead. I realised that all my clients had set up businesses from nothing, so why couldn't I? I could work as hard as I'd been working on a business that I was actually passionate about: Malaysian food.
When I finally resigned, I started my street food business within a few weeks and threw myself headfirst into it, adapting my product quickly using feedback from customers and my peers. I took great pride in making all my sauces myself to come up with a unique offering in the London food scene at the time. Making new connections with my customers and peers in that first year really helped me heal mentally from the burnout. It made such a difference to see and hear people reacting so positively and honestly to my food, which I still get a kick out of today.
How did you find the transition from street food stall to pop-up then to finally opening your own restaurant?
I've always grown the business organically, when my team and I are ready, snapping up opportunities as soon as they arise. It was a very natural progression from street food to pop-up restaurant, as so many of my customers kept asking me when was I going to serve laksa, and also when was I going to open a restaurant.
When [food writer and wine consultant] Zeren Wilson came to me in the autumn of 2015 suggesting that I make my laksa which he would pair with 10 Rieslings for a short series of pop-ups, my course was set. These Laksa and Riesling nights sold out in record time, and my next pop-up at Salvation in Noodles in Finsbury Park went down a storm, with queues every night for two weeks. One night we served 150 people in a 30-cover restaurant!
The next summer, I had three street food sites as well as my laksa bar pop-up at the Sun and 13 Cantons, which stretched me to my management limits. This forced me to choose between my street food business and the laksa bar pop-up. Laksa won and the rest, as they say, is history.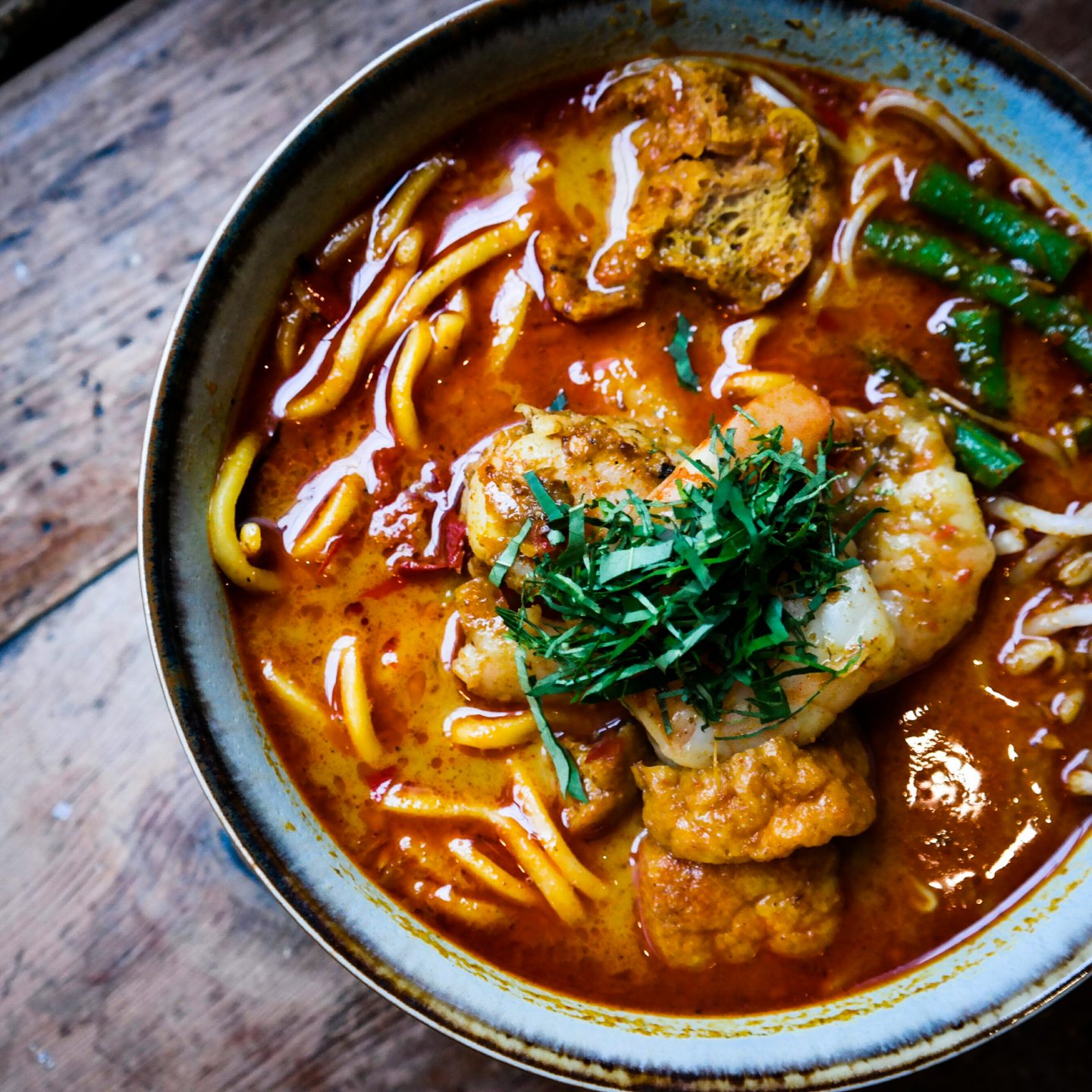 Which off-the-radar London restaurants do you champion and why do you love them?
I love Singburi in Leytonstone because Sirichai does not hold back on strong punchy flavours for his specials board. There is no mistaking it when someone is cooking from the heart. Singburi reminds me of eating in a coffee shop back in Asia; there's a strong sense of family, community and love.
I also love Chinese Laundry; Tong Tong and Peiran aren't afraid to offer more challenging ingredients like offal served up in a completely unique, imaginative and unparalleled style showcasing lesser-known Chinese dishes and flavours.
Finally, I have a crazy love for all things noodle, so Dumplingshack's lamb belt noodles served at dinner time, Liu Xiao Mian's spicy Chongqing noodles and Xian Biang Biang's Chongqing noodles in numbing spicy soup are my faves.
What makes your blood boil about the hospitality industry right now and why?
There are still many kitchens run using an aggressive and hostile brigade system, where people are worked to the bone. This is toxic and unnecessary. Everyone keeps complaining that good staff is hard to find, and although the perception of a career in hospitality has improved, it's still looked down upon.
As a business owner, your primary aim should be staff happiness. I strive to make my restaurant a very positive and welcoming environment where everyone can succeed and has the tools to do so. Having burnt out, I have a general rule that no-one works any double shifts unless in an absolute emergency. I know from personal experience that working crazy hours or working in an understaffed team just isn't sustainable. It just doesn't make any sense to me when I hear of horrible stories from other kitchens where staff are abused or discriminated against. Why do staff stay in these places of work? I just do not understand.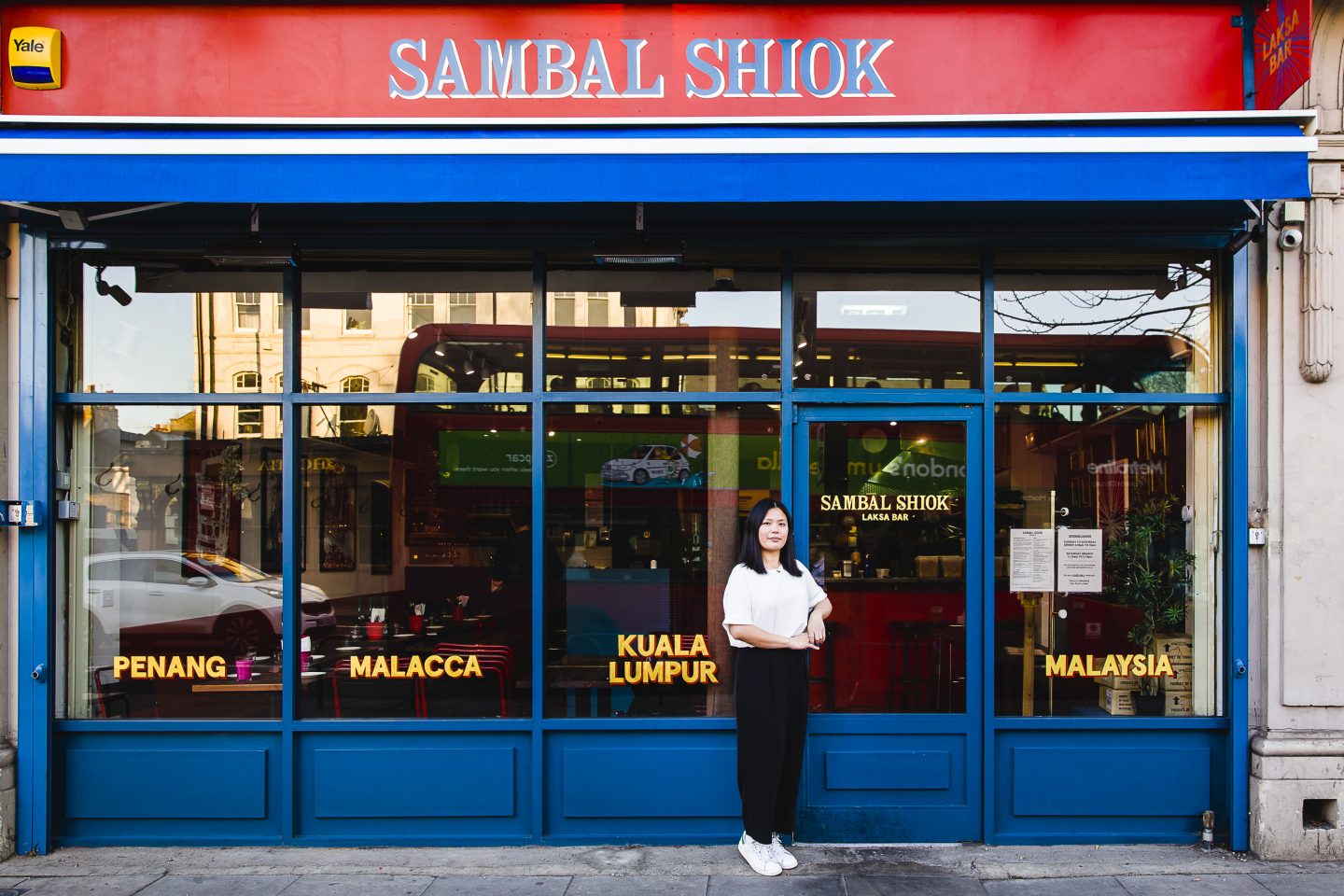 Instagram is your preferred platform for sharing news and views. How has this channel, and social media in general, helped and/or hindered you over the years?
I wouldn't have been able to carry out my business as successfully as I have/am without social media. Social media has allowed me to tell my story and to reach so many people, without spending a penny on marketing. I try to give a lot on social media and love engaging with customers. Building a strong relationship with my customers is the aspect of my business that I enjoy the most.
How do you feel about the current emphasis on authenticity in food?
Authenticity to me simply means doing what you do to the best of your ability. No-one can ever take this away from you. I think many confuse authenticity with their own personal memories of dishes eaten during their childhood, e.g. from their favourite restaurant/their mother's cooking.
There's no one correct way of cooking something 'authentically'. Yes, there are traditional methods, but life would be so boring if things stayed the same throughout the ages. Malaysian food is constantly evolving due to its hybrid beginnings as a result of a mixture of so many immigrants settling in the country and calling it home.
Some people also forget that taste is incredibly subjective, and you may not like something simply because of your own personal taste, rather than because it's bad. For example, some people just can't stand coriander. This doesn't mean that the whole world has to change to remove coriander from everything! I just try to provide people with the tastiest food I can based on my own personal taste, in welcoming surroundings, served by happy smiley people. That's the best I can do.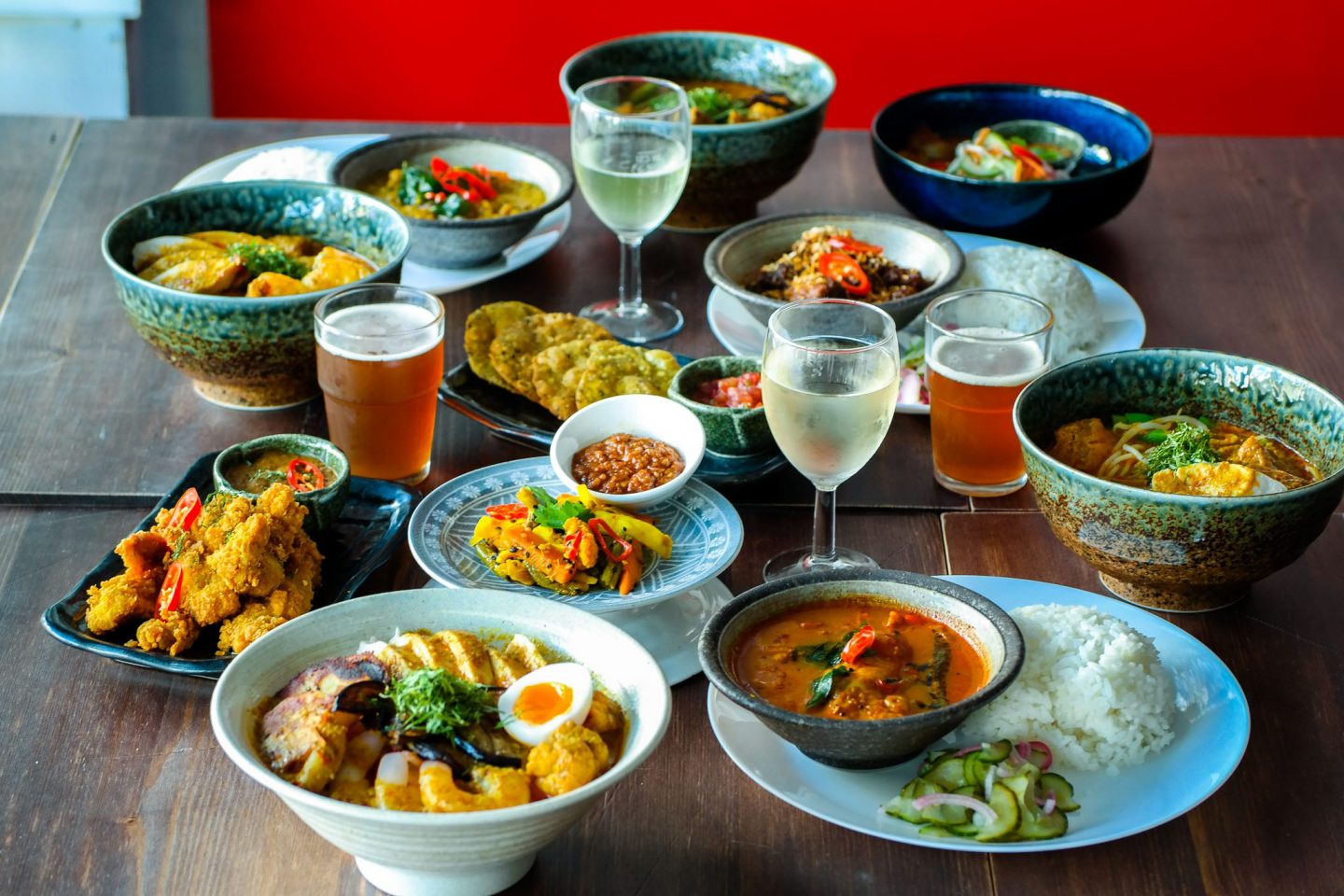 Many of the chefs I've interviewed have mentioned the public's apparent lack of respect for the hospitality industry, e.g. the increasing number of no shows. What's your view?
We got hit by no shows when we first opened. This was remedied very easily and quickly by taking card details remotely to secure a customer's reservation. If a customer cancels with less than 24 hours or simply doesn't show up, we now automatically charge £10 a head. I think we've only had two tables not show up in the last 12 months, as opposed to ten no shows every single night at the start.
Most diners are lovely and really understand and appreciate what we do. Our laksa is meant to be served with the full hot spice level as that's the true no-holds-barred flavour. We have a customer every now and then who comes in, orders a laksa with medium spice already diluted with coconut milk, doesn't enjoy it, doesn't say anything whilst they're in the restaurant, and then goes home and posts a review saying that they found our laksa bland! This boggles my mind and is quite offensive, especially when they accuse me of having dumbed down the flavours for the Western market. If you don't order our laksa the way it's meant to be served, I have absolutely nothing to say to you. My recipe and how I do things isn't going to change because you didn't like my laksa!
Which interview question annoys you the most and for what reason?
I can't say that I've ever had any annoying interview questions!!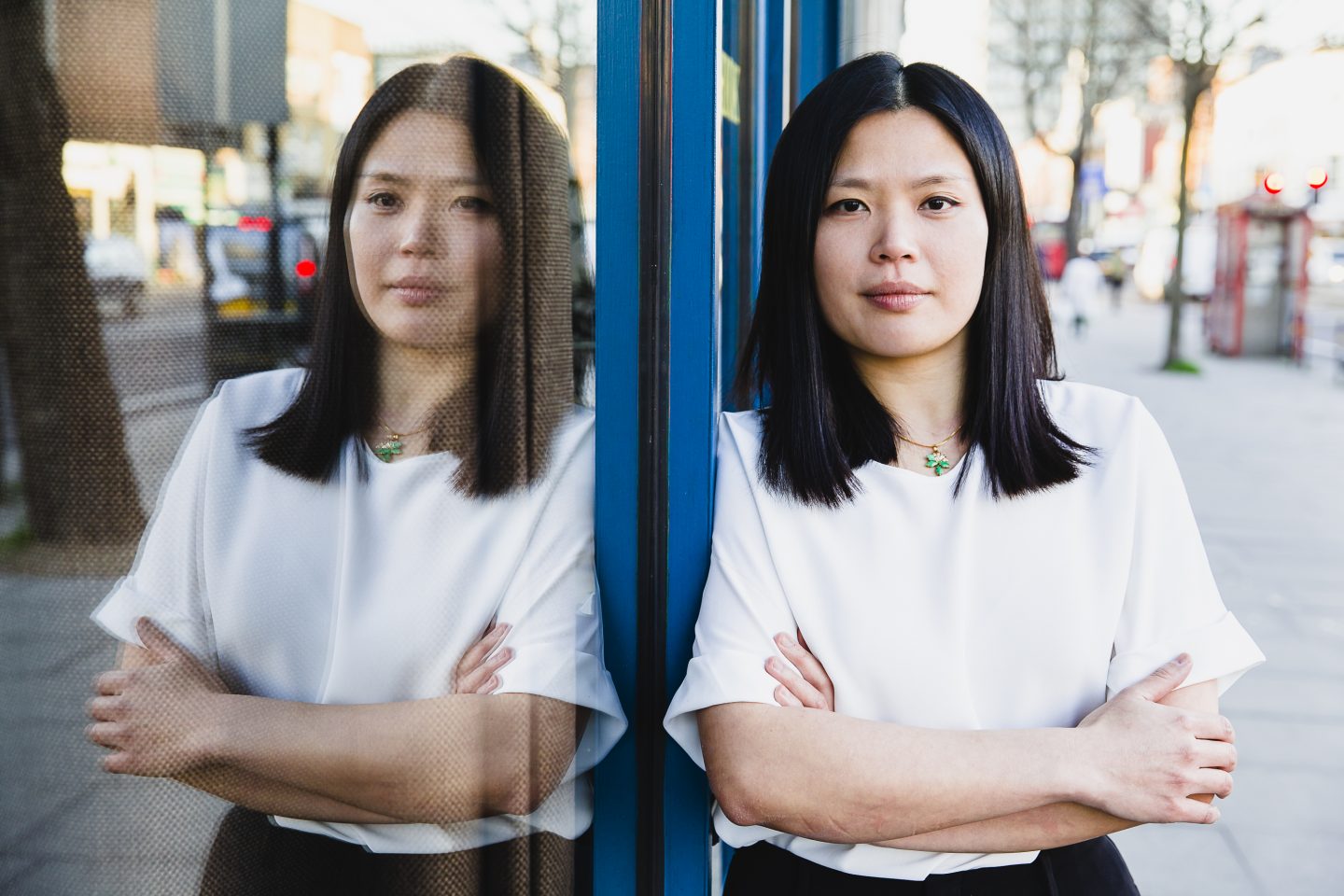 Which item or ritual do you never start service without and what does it represent for you?
It's a simple thing, but I always wish my team a good service if I'm working one. It just starts us off on a positive vibe.
What's your most valuable possession, how did you acquire it and why does it mean so much to you?
My most valuable possession is probably my mobile phone. Not because it is expensive or top of the range, but because it allows me to manage my business from wherever I am. Not exciting, but incredibly necessary for me to maintain a work-life balance. Even if I'm not at the restaurant, my team knows they can reach me.
What's the most interesting thing about you that we wouldn't learn from your CV and interviews alone?
I'm very comfortable telling you what I think, always done tactfully of course! I really take pride in and value honesty. Of course, it's a two-way street, so my team and peers will tell me if something isn't a good idea or if they disagree. I don't ever dwell on things: if there was a problem, we've talked about it and resolved the issue, then I move on. However, if you've crossed me in a big way then I never want to see nor hear from you again.
If you could make one rule that everyone had to follow, which rule would it be?
Make things nice. That's it.
If you enjoyed this Mandy Yin interview, you can check out more of my Spotlight on Chefs series here.
Links: Sambal Shiok, Asma Khan Interview, Darjeeling Express Review, Zeren Wilson (Bitten & Written), Tell Me in 200: 2018 Highlights
PIN FOR LATER