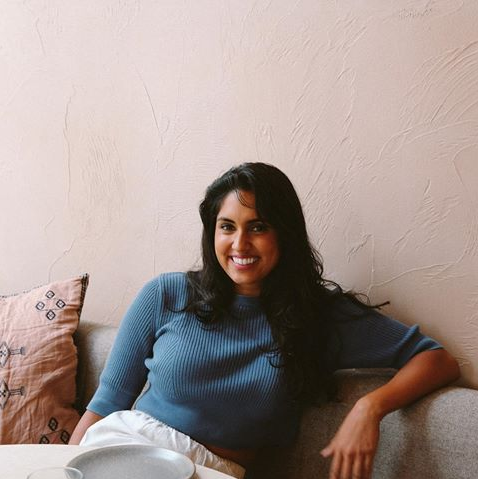 You may not have heard of Ravneet Gill before, but this pint-sized pastry chef of Punjabi origin has worked with some of London's most influential bakeries and restaurants, including St John Smithfield, Llewelyn's and Black Axe Mangal. As impressive as her CV is, what sets her apart is her commitment to driving positive change in the hospitality industry. Through Countertalk, a chefs' collective she established to support and champion fellow chefs, she provides a space for women to meet, discuss their experiences and foster collaborations. I sat down with Ravneet at Margot Bakery in East Finchley, a place that we both love, to talk more about her monthly events, her career so far, and food, of course.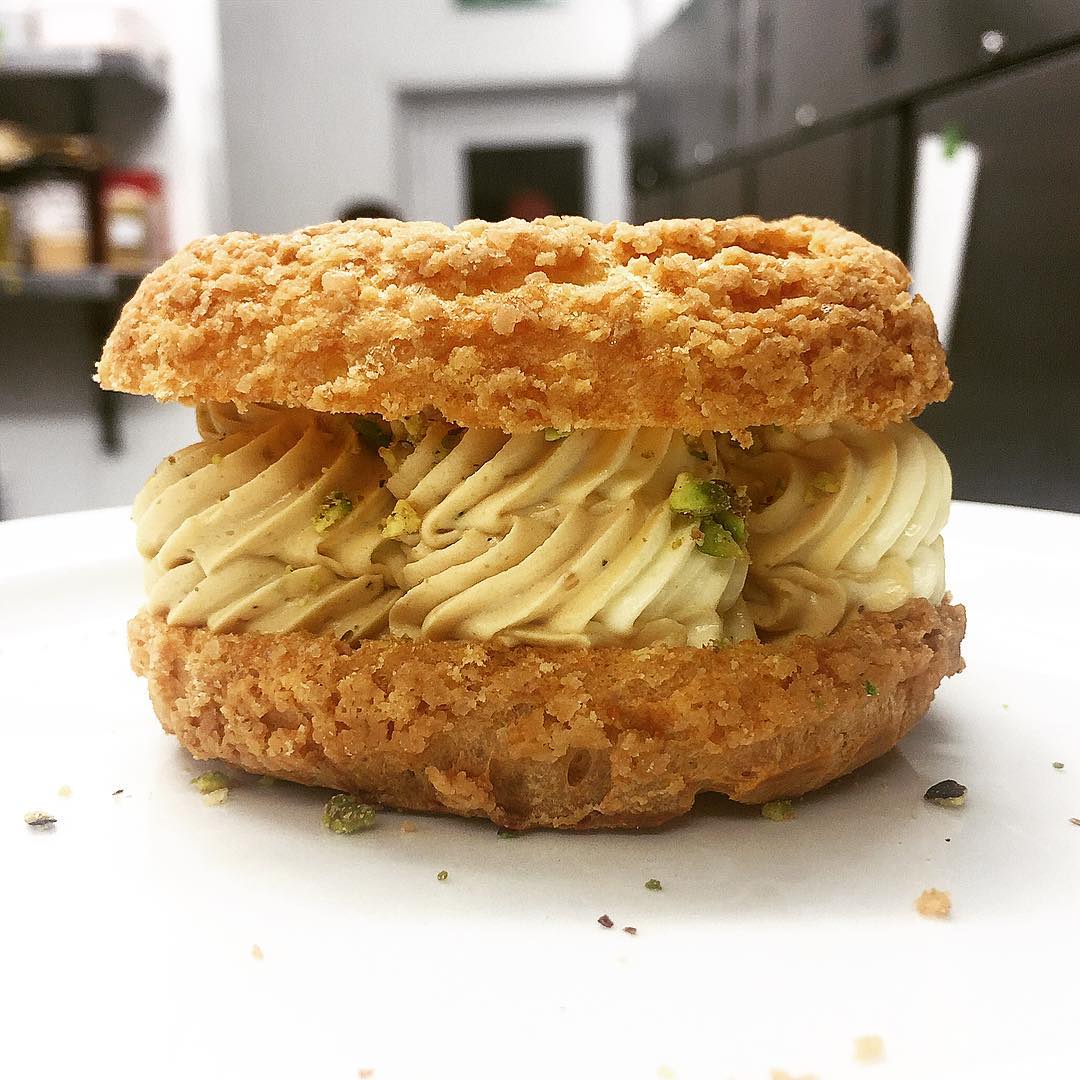 What made you gravitate towards all things sweet and why did you choose to specialise as a pastry chef?
I've always had a sweet tooth. I grew up living above my parents' off licence – obviously! – and every day, I'd come back from nursery and grab a packet of chocolate-covered raisins. One of my baby teeth was rotten because I ate that much sugar! Luckily, I don't have that problem now. Then I started baking and fell into being a pastry chef; I did a psychology degree. When I graduated, I realised that I loved cooking for my friends more than psychology. I can do savoury, and I enjoy it, but I have more natural ability for sweet than savoury.
It's important for pastry chefs to understand savoury food. When you have a dessert from a pastry chef who doesn't, their food tends to be unbalanced. For example, Michelle [owner of Margot Bakery], her pastries are exquisite, as is her savoury food. You have to understand salt for your food to be delicious. A lot of pastry chefs that I've worked with would have a heart attack about doing staff meals because they couldn't make a savoury dish. I add salt to most of my desserts; it makes a big difference!
You created Countertalk as a support network for chefs. What are the challenges that you faced early on and continue to face as a woman in food?
I set it up as I was irritated by the cliques in the food world. I know so many amazing chefs on the periphery of social media "cheffiness" and it annoyed me that none of them knew each other and or had tried each other's food.
I get so many emails from girls wanting to learn pastry with me. I used to teach them everything and share all my recipes, only to see them become a food stylist or a blogger and it'd upset me. The more of us there are, the more balanced our industry will be.
I want to create a network to publicise the fact that women are chefs as well, and women of colour. If you're a person of colour in food, you're pigeonholed into your cuisine. Whenever I walk into a kitchen, people think I'm in PR, or that I can only cook Indian food because of my skin colour, or I'm a pastry chef because I'm a woman. Through this initiative, I want to create awareness that chefs come in many different forms.
How do you choose the chefs who appear in your Chefs Make Sandwiches series for Countertalk?
I know nearly all of them and chose them because they're "fringe chefs": none of them are well-known and that's the whole point. It's about the people who are making your food, but it's the head chef who's getting all the acclaim. I didn't want it to be about celeb chefs, rather great people cooking great food who don't care about being famous and chasing the spotlight.
I try to make sure that 50-60% of the videos feature female chefs. And why sandwiches? Because anyone can make a sandwich, and it can be sweet or savoury.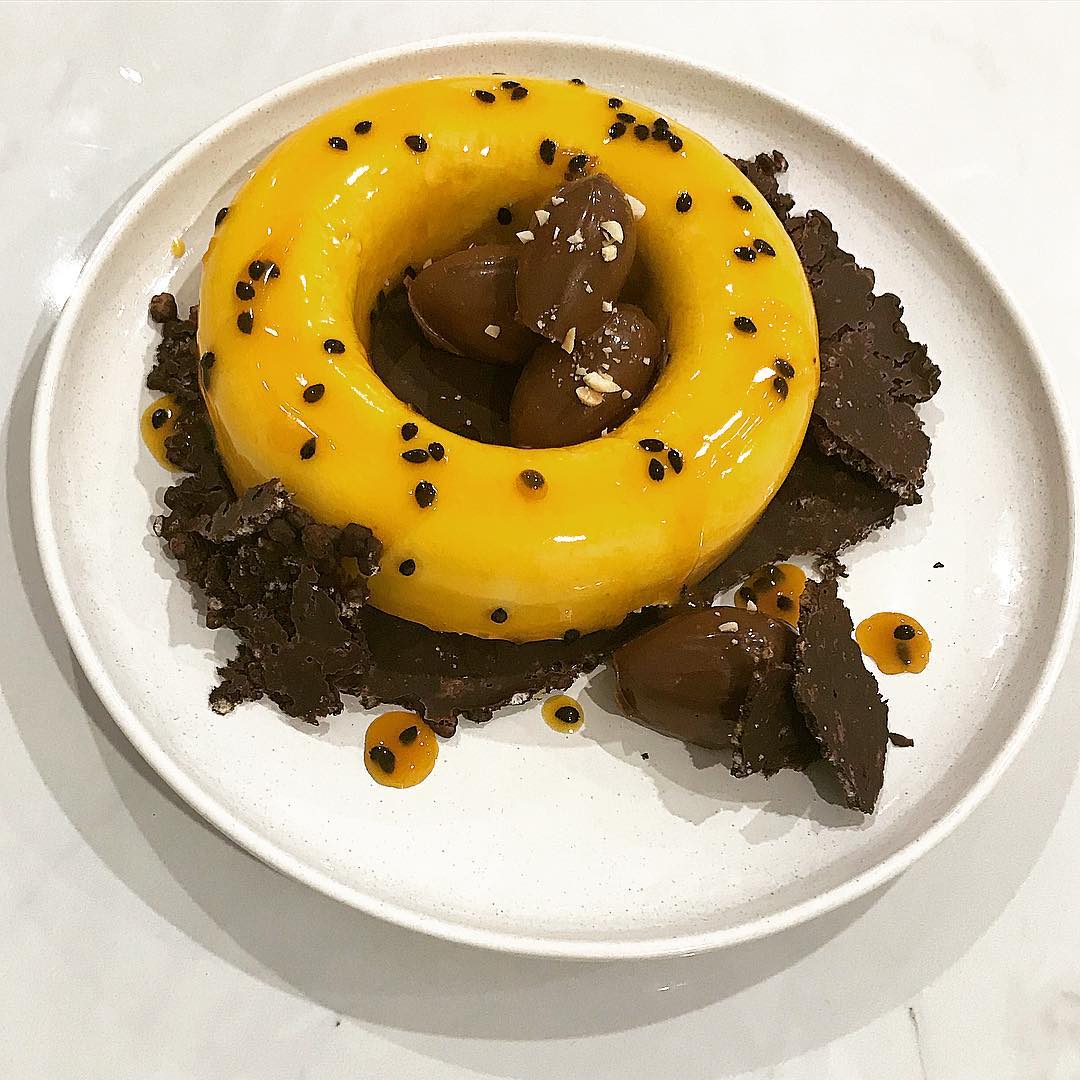 Have you ever tried a dish in another restaurant or at an event that you wish you had created, either in London or elsewhere, and if so, what made it memorable?
So many! One of the best things I've had recently was at Anglo: malt bread with cheese on top. I'm not crazy about the whole menu, but this one blows my mind. It's just malt bread, which is super squidgy and doughy, with loads of grated cheese on top.
I also really love things like Margot Bakery, especially the rugelach. I found out about this place online and immediately wanted to visit. I try and push it to everyone because I want them to appreciate how good it is.
You recently collaborated with Margot Bakery. How did you first cross paths with Michelle, how did you find the creative process and what did you learn from one another?
When I first came in, I fangirled a lot! We bought one of everything, sat down and went mad. We became friends as I came by so often. She was struggling with chefs at one point, so I did some shifts for free. She taught me some things; I taught her how to make puff pastry. She's a nice lady who doesn't give herself enough credit. I just want her to grow and grow and grow. She doesn't realise what this place is capable of. The fact that she only uses sourdough makes her stuff so special as no-one else is doing this. Everything tastes a bit sour and yoghurt-y, which means you can keep eating it!
If you were invited to speak about a topic totally unrelated to food, what would it be and what about it appeals to you?
I have a real passion for drug and alcohol addiction. I don't drink because of my personal experiences with addicts. Before I decided to become a chef, I would've loved to have been a drug and alcohol therapist. I think being a chef and addictions are linked, and by not drinking, I've helped myself out a lot in this industry.
Hybrid desserts – freakshakes, rainbow bagels, ice creams wrapped in candy floss et al – are getting wilder by the year. What is your take on mixing and matching food in this way?
I find them hideous! I look at them on Instagram and think they look cool, but that doesn't work in practice. Also, how do you digest that? It's mainly for Instagram, isn't it? I've seen people take photos and just chuck it away. I can understand the type of places that do it, and if that brings them money, great. It's just sugar overload; who wants that? They're never carefully considered.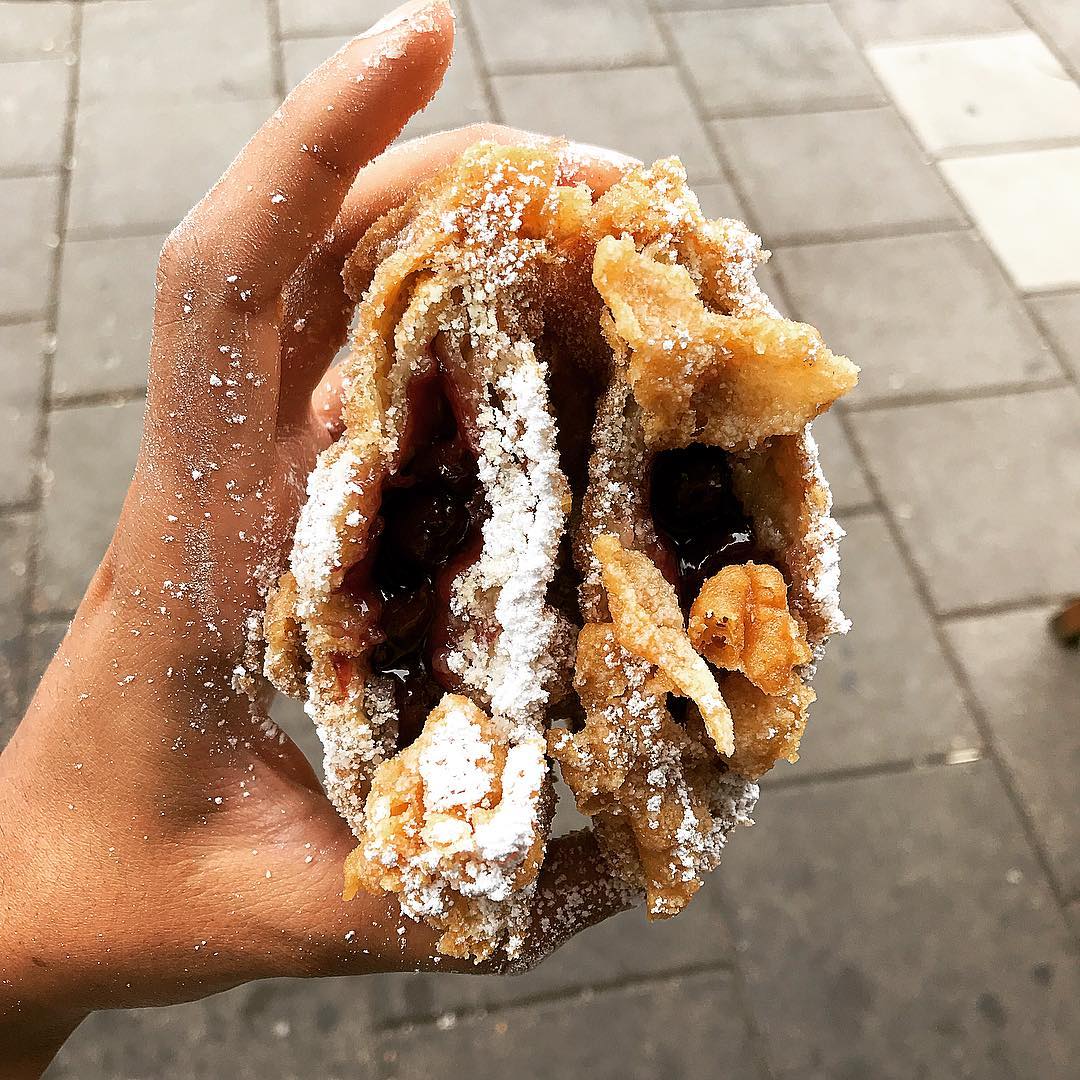 You devised the dessert menu at Black Axe Mangal in Highbury. How did this collaboration come about and what were the highlights and challenges?
Through working at St John, you become linked to so many people. I did Salon's 5th birthday and Lee [Tiernan; founder and head chef of BAM] was one of the chefs, so we got chatting. I'd been to BAM a few times and the dessert had always been Jameson's ice cream. I said, "If you ever want to do anything else, let me know and I'll make some desserts and you can teach me some dishes." So, I went in and made desserts that would be easy for the boys to replicate.
The main challenge was the small space. The kitchen wasn't designed with pastry in mind because it's boiling. I was also bringing in a lot of my own equipment, and to balance things in the freezer, I'd cut out cardboard trays. The peanut mousse is done in the Thermomix by pressing a few buttons. The deep-fried cherry pie [above] came about because I've always done it in previous restaurants. I love McDonald's apple pie, so I've done my own version everywhere. Here, I used cherry as it was in season then we served it with squirty cream out of a can because what could be easier?!
Which lie do you repeatedly tell yourself?
That eating sugar isn't that bad! Actually, I tell myself that I'm not tired, but I'm always tired because I take on a lot and refuse to acknowledge the fact that I need sleep. I never relax.
If you could abolish one piece of modern technology, what would it be and why?
I use my phone a lot, so I can't say that! Maybe not allowing children under 16 to have an iPad or a phone unless it's an old Nokia. Kids are exposed to so much now and it's detrimental; Instagram isn't good for under 18s. We had magazines growing up, but now it's just so accessible all day, every day. But in some ways, the Internet is brilliant for kids, but it's also shit, e.g. the rise of bullying using nude photos.
Regarding the Som Saa scandal, what are your thoughts on the restaurant's actions and the industry's reaction?
I could talk about this topic for hours. They didn't work fast enough to deal with it, and it shouldn't have happened in the first place. Those videos were out for two years; anyone with a "woke" brain would know that that's unacceptable. Also, the fact that no-one on that team flagged it is upsetting.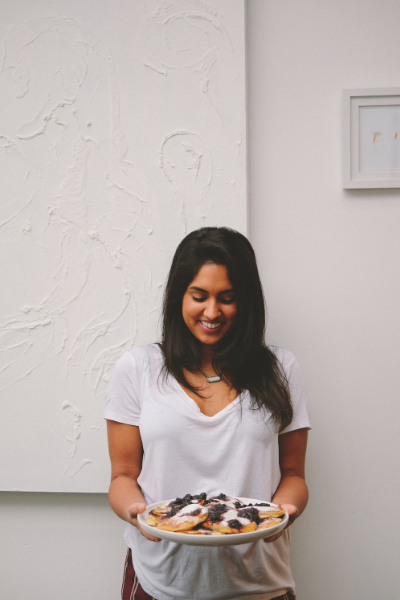 What are the first memories that come to mind about working at St John and Llewelyn's?
St John: I didn't want to work there initially because I didn't really understand it. I was after a Michelin place or wanted to stop cooking altogether, so this was a stopgap. But then I fell in love with it. I've never worked in a nicer environment: they have the nicest chefs; I was encouraged and nurtured. It was a dream kitchen. I slowly realised that everyone else was doing it wrong. They taught me that pastry isn't about food colouring or using strawberries all year round; it's about tasting flavour, understanding balance and seasonality, which is key.
Fergus [Henderson, founder of St John] is a dream. For my [Countertalk] Bread event , I asked if the team wanted to have a table and they did so much to help me: Fergus offered to talk, which was so kind, and then I asked for mini doughnuts for the goodie bag and he insisted on giving the large ones for free. I don't think my love for St John will ever die!
It was nice to open Llewelyn's because we did it from scratch. I put a lot into pastry and making sure desserts were all seasonal. It was like St John, but one level up as I could use a few more elements on the plate. It was very much about letting the ingredients speak for themselves.
Which films, books, songs or plays would you erase from your mind so that you could experience them for the first time again?
Probably 'Life is Beautiful' as it's one of my all-time favourite films. The books I read are usually cookbooks or non-fiction, otherwise I don't have the time for it.
My friends and I do this stupid thing called 'Rom-Thriller Night' where we watch romantic thrillers! There aren't many around, but whenever we find them, it's so fun. We did the first one a couple of years ago and there were ten of us watching them! They're so corny and stupid, but it's a great thing to do with my girls. We love this guy called Morris Chestnut because he's gorgeous, so we chase his films; I'd like to erase and re-watch any of them!
As for musicals, whenever there's a Bollywood-themed one on, my mum will say, "Ravi, we're going to see it." I can't say that I'd want to re-watch them, though!
What is your most valuable possession, how did you acquire it and why does it mean so much to you?
I spend all my money on food and equipment, so my priorities are very different to other people's. I have a massive collection of cookware that I've amassed over the years which is the most valuable to me. I'm obsessed with miniature things, like moulds and nozzles. If my house were to set fire – God forbid – losing all my pastry bits would hurt me the most. And my cookbooks; I love 'Desserts' by Michel Roux Jr asit's quite basic and to the point. Advanced books are great, but they're so scientific and hard to flick through. Books by the Roux brothers and St John are brilliant, too. I don't really cook from any of them; I just like having them.
All photos are from Ravneet's Instagram feed (link below), apart from her portraits (by Sophie Davidson and Oh Comely respectively).
If you enjoyed reading this Ravneet Gill interview, you can check out more exclusive Spotlight on Chefs interviews here.
Links: Countertalk, @RavneetEats, @Countertalk, Guide to East Finchley: Part 1, Tell Me in  200: Your Best Dish of 2018,
PIN FOR LATER