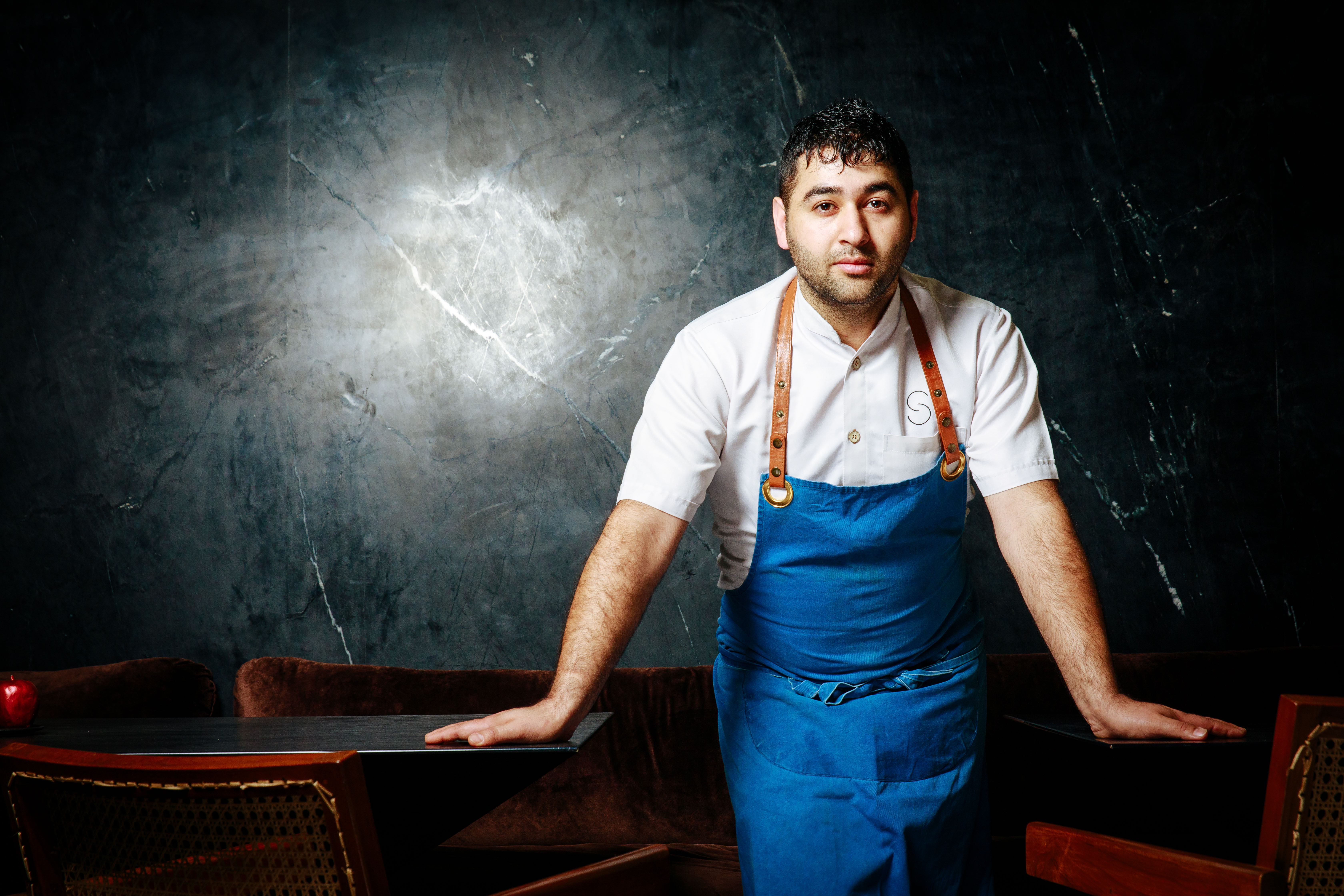 The wilderness-to-table concept is gaining popularity in Mumbai, a revolution spearheaded by Chef Prateek Sadhu at Masque. Before opening their restaurant in September 2016, he and co-owner Aditi Duggar travelled the length and breadth of India for 18 months to source produce to feature on their menus. Despite the initial skepticism, Masque has won over its critics to become a firm favourite in Mumbai. Ahead of his 5-day residency at Carousel, I sat down with Prateek – who trained at the Culinary Institute of America and some of the world's best restaurants, including The French Laundry and Noma, to talk about food-based artwork, his Kashmiri roots and gin infusions.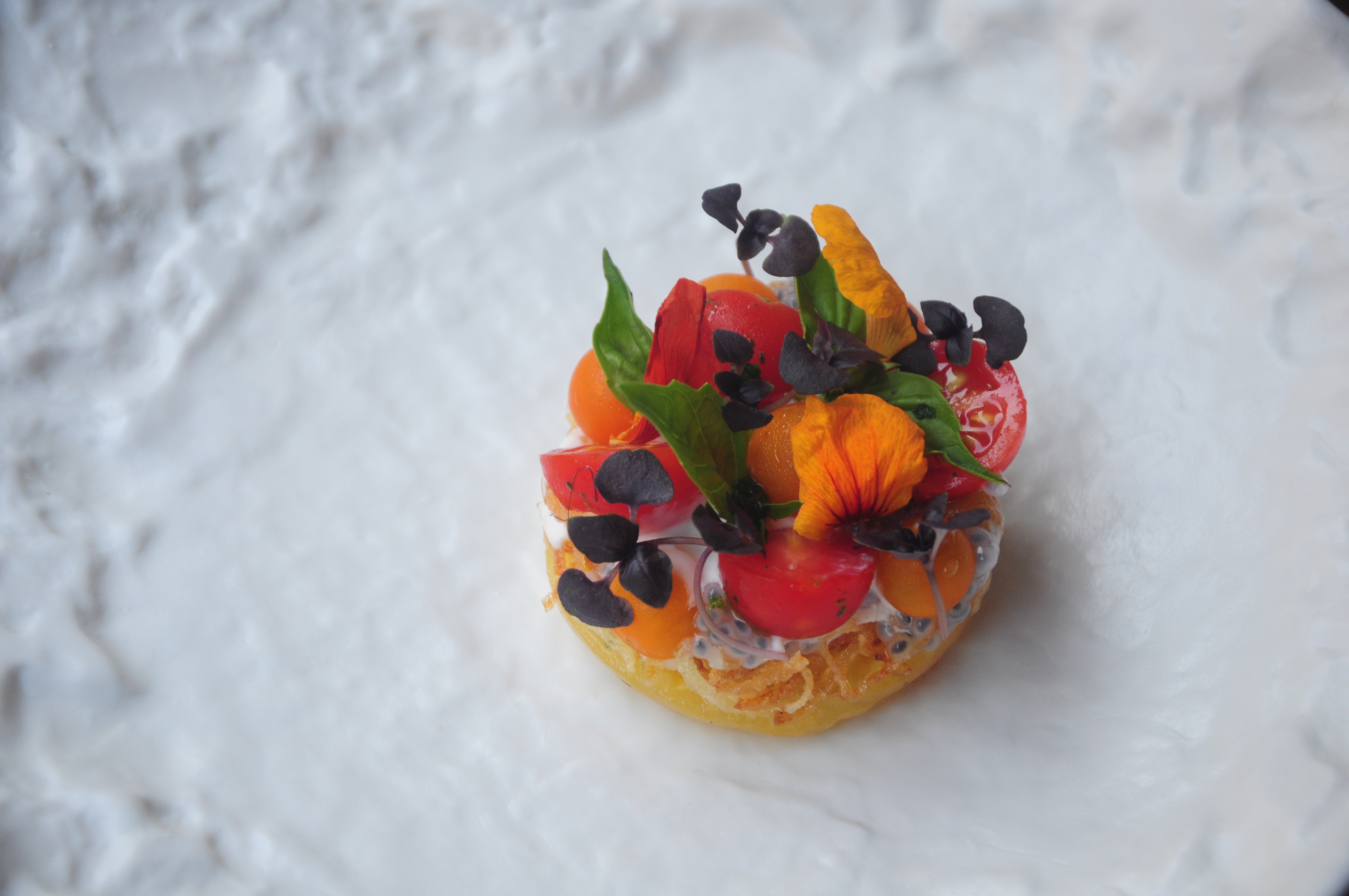 What is your perception of the current food scene in London and what about it excites or disappoints you?
The London food scene has changed a lot. We have graduated from traditional restaurants to places like Indian Accent. There is a positive shift, but what disappoints me is that we still think about Indian food in a certain way. But it is great to see restaurants pushing boundaries, changing perceptions and developing new-age Indian cuisine. Things are changing rapidly in India and you will see these trends coming to London soon.
What is the most interesting piece of art that you have seen and what makes it so unique and memorable?
While planning the restaurant décor, I came across this beautiful piece by Jitish Kallat, where he used roti to represent the phases of the moon, which in turn represent the full circle of life. At Masque, we concentrate on the different seasons, which makes the restaurant more complete. That artwork and the thought process behind it hugely inspired me.
As our menu is very seasonal, our dishes go through many transformations. When I'm back home, I'm going to change a lot of things because I have been experimenting in London. Oysters and mango is a classic example of new-age Indian cuisine. Mango is very traditional, but it is infused with chilli, then we have barley, but as a crisp, then some beautiful oysters. Oysters are not associated with India, but they are very popular in Kerala and on the Gujarat coast.
Indian cuisine is so diverse: it is 29 cuisines put together. It is like talking about 'European food' instead of breaking it down into French, Spanish and so on. We combine traditional and modern techniques and food without bastardising the cuisine.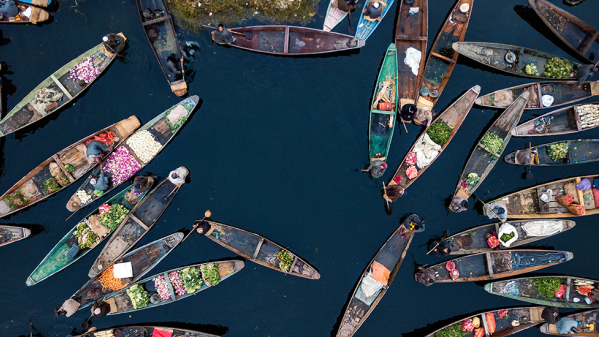 You scoured India to discover relatively unknown local ingredients to showcase on the menu at Masque. Alongside achieving this mission, are there any lessons you learned en route?
We went from one corner of India to another, and the biggest learning was about the local people. We live in big cities and sometimes you are unaware of what goes on behind the scenes. For example, people have been talking about buckwheat for five years. When I went to Ladakh, I found out that it is a native crop that they have been using for 200 years. They ferment the flour and make a slurry, and in the north, they make dosas from it.
Our perception of Indian cuisine is totally different: we live in our own state, maybe visit a few major cities, but never go to these small places where they eat local produce and figure out the techniques. They have been using them for ages, but we have no idea about them. When you show interest, they are so warm and welcoming, which is what touches you. I think I discovered India when I opened Masque.
Excluding Masque, which farm-to-fork establishments do you rate highly and why?
It has always been Noma for me. Farm-to-fork is a subjective term, but they harnessed the region and climate. There is also Dan Barber's Blue Hill at Stone Barns in New York. He fully represents farm-to-fork restaurants: his is in a barn surrounded by farms! He grows the traditional heirloom variety of wheat from which he makes beautiful breads that are served as a course. People may think that is too vague, but sometimes we forget where food comes from. Nowadays, you get 10 beautiful apples which are the same perfect size, shape, colour, and so shiny, but apples are never shiny!
He is also passionate about eliminating food wastage. At Masque, we follow a zero-waste policy. Any vegetable trimmings are dehydrated and converted into powders which we use as seasoning. We also ferment many trimmings to use as the base for sauces. We take coffee grounds, dehydrate them and turn them into crisps. We are trying to make a difference in our own way. It is challenging, but not impossible; if you are determined to do something, there are a lot of avenues because things just follow through. It is always about the first step.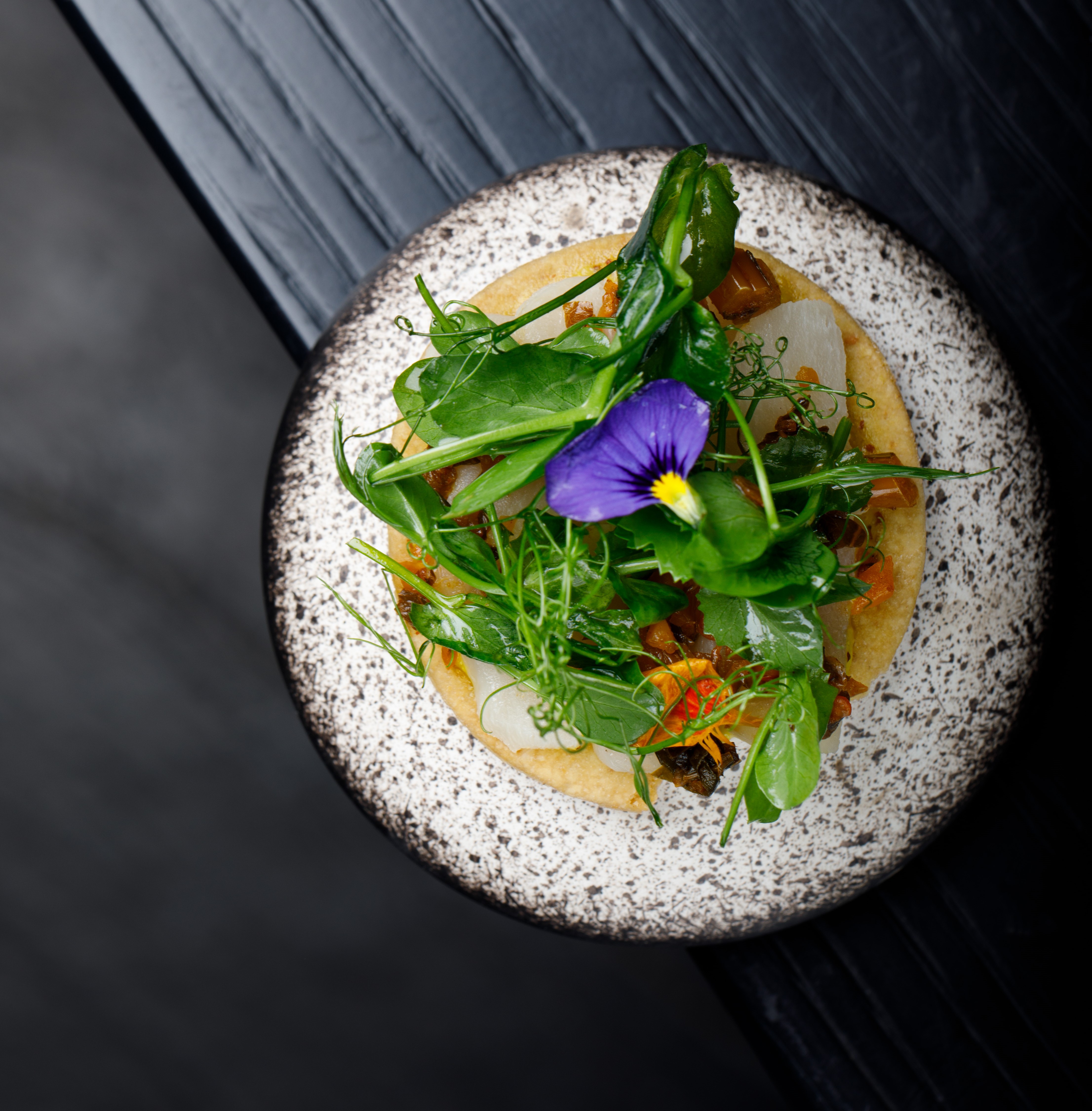 Which ingredient would you use if it could be sourced locally and what flavour/texture/smell would it bring?
I would love to use foie gras, but it is banned in India. I used to make chicken liver ice cream with bread on top, but I would use foie gras the way my mum used chicken liver. She makes a sour chicken liver with tamarind and chillies and I would love to see how the foie gras behaves when I treat it like chicken liver.
If you were invited to speak about a topic totally unrelated to food, what would it be and what about it appeals to you?
I would talk about Kashmir's culture, art and history; it is one of the most undiscovered parts of India. That is where I'm from and I could go on and on and on about it. The four seasons come together to play roles in your personal lives as well, how everything changes, how you as a person change; it is fascinating and poetic. The culture is influenced by Iran: our forefathers moved from Persia to Kashmir, so the cuisine, language and traditions carried through. For example, the bread culture is very strong: we have different breads for different times of the day.
What is the one thing that people always misunderstand about you?
I have hardly been misunderstood. What we are trying to do at Masque is very different. We want to tell India that times have changed. We are evolving every single day and so should our food. Most of us struggle with change, so that is why some people are uncomfortable with our ideas. But we are on the cusp of change right now. We just have to encourage them gently, which is the hardest part, and then we will get there.
People do call us crazy sometimes, but you have to take risks! If I was afraid of failure and wanted to please everyone, I would just sell ice cream. When you are trying to make a change, you ruffle a lot of feathers. Does Indian food just have to be curries? We have been doing that because it has been selling. People have been buying and enjoying it because they do not know any different. It is also part ignorance. When Noma said they would be serving ants, people said they were fools; now it is very cool.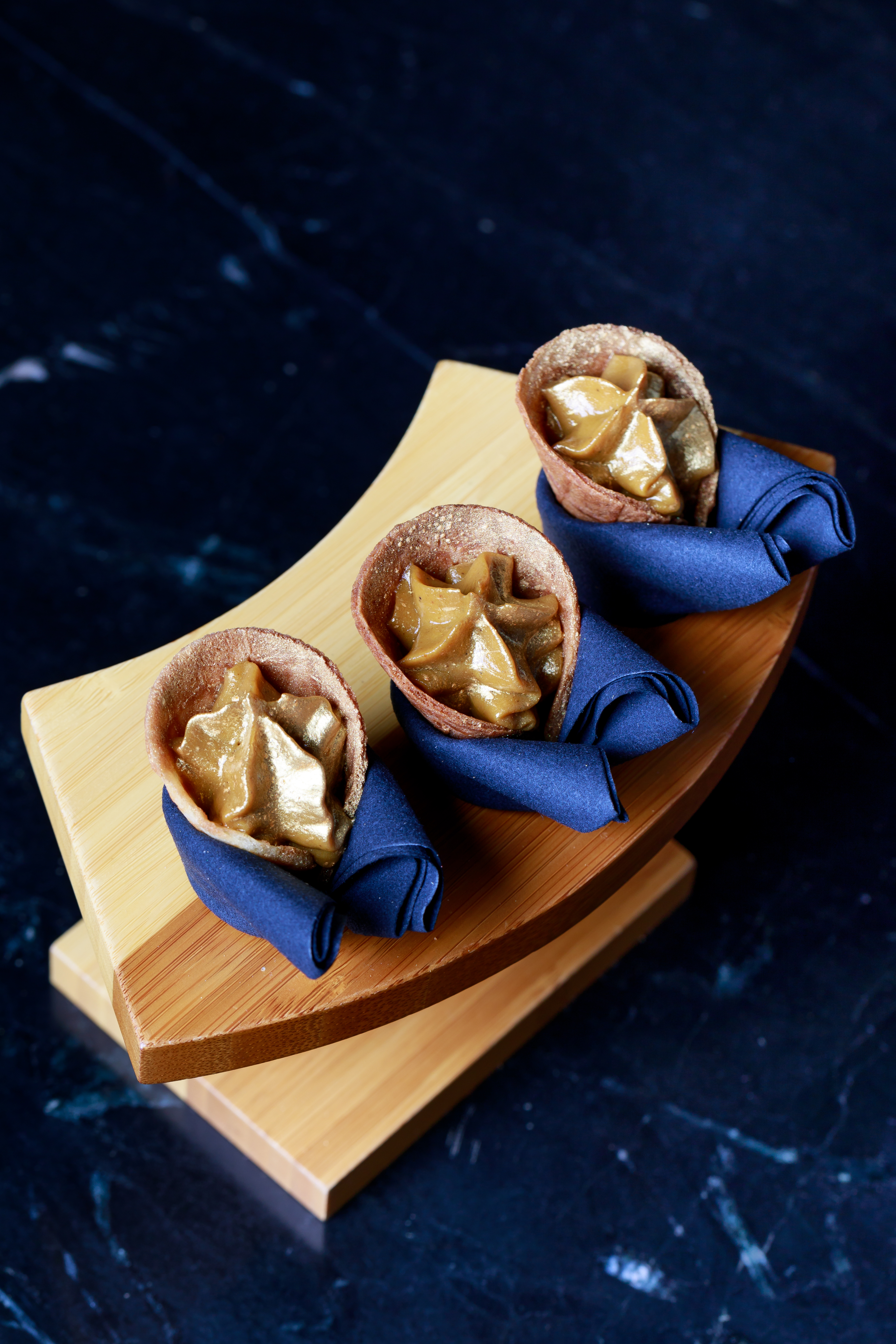 As a child, you dreamt of becoming a commercial pilot. Was there a specific moment which rerouted your plans, or was it a slow realisation that the kitchen was your calling?
It was a slow realisation. That said, I would still love to be a commercial pilot. Maybe in 10 years' time, I will take classes and apply for a license. I just love the sky, and the fact that you are in control: only God is above you.
Seeing my mum cooking traditional dishes every day slowly made me realise that I wanted to give cooking a shot. She was not very happy when I told her, but she is now. I come from a background of engineers and doctors, so being a chef was never perceived as a great career; it was a hobby. There was a lot of resentment because I went against my parents' wishes. They were not convinced until things changed for the better. They are very happy now, and I'm very happy that they are happy.
What has been your least extravagant purchase, but the one that has had the most impact on your life?
When I started cooking, I purchased this small, basic knife. I used it for three years during hotel school until I moved to the US. I still have it, although I do not use it, so when I look at it, it shows me how far I have come; it is very emotional. I think it cost about £1, but it makes me reflect on my starting point, the journey, my failures, etc. It was always with me.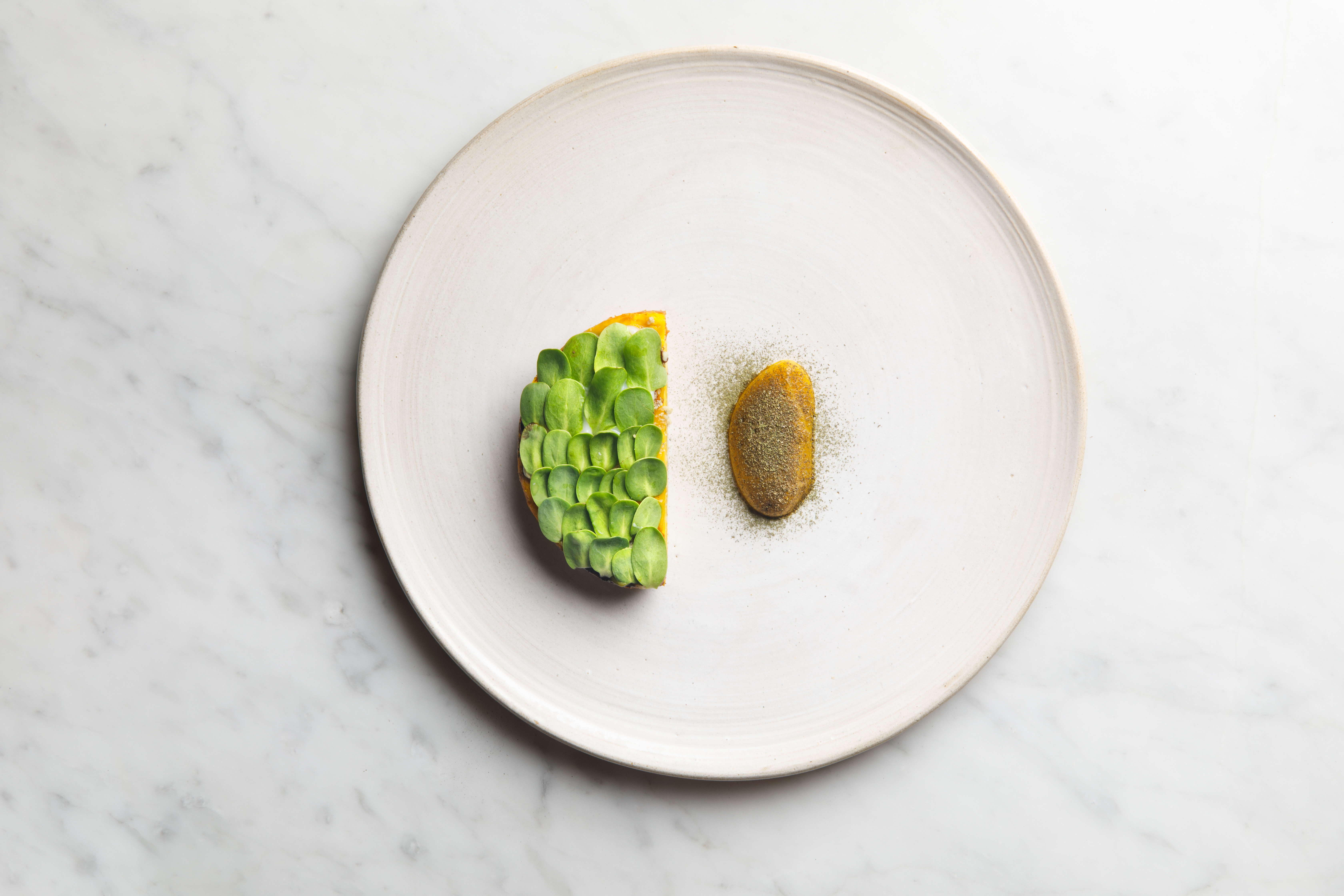 Masque diners can create custom gins with fruits, herbs, spices and botanicals. and recipes are kept on file for future visits. What unforgettable creations have been conjured up?
Coffee is very popular, and there are many requests for spices. We like everything spicy, so we use chillies, star anise, cardamom and cinnamon. We have close to 500 recipes and are planning to feature them in a book dedicated to our guests. The best part is the funny names, like 007! They just want to have fun, and there is an element of ownership as well: you are not just coming to us to dine, it is an experience.
Are there any classic British dishes that you particularly enjoy and how would you give them a Masque makeover?
I love eggs, so Scotch eggs for sure. Maybe a sous vide egg cooked at a certain temperature, but it would still look like a Scotch egg when you cut it.
When have you felt your biggest adrenaline rush and why?
I feel it every day when I start service. We opened Masque a year and a half ago, but I still get that nervous feeling daily. It is a positive energy, but you do not know what is going to happen, you wonder if everything is ready, you repeat things. At Masque, we shout the word of the day before service. It can be anything random like 'apple'! The entire team gathers to say it then we are ready.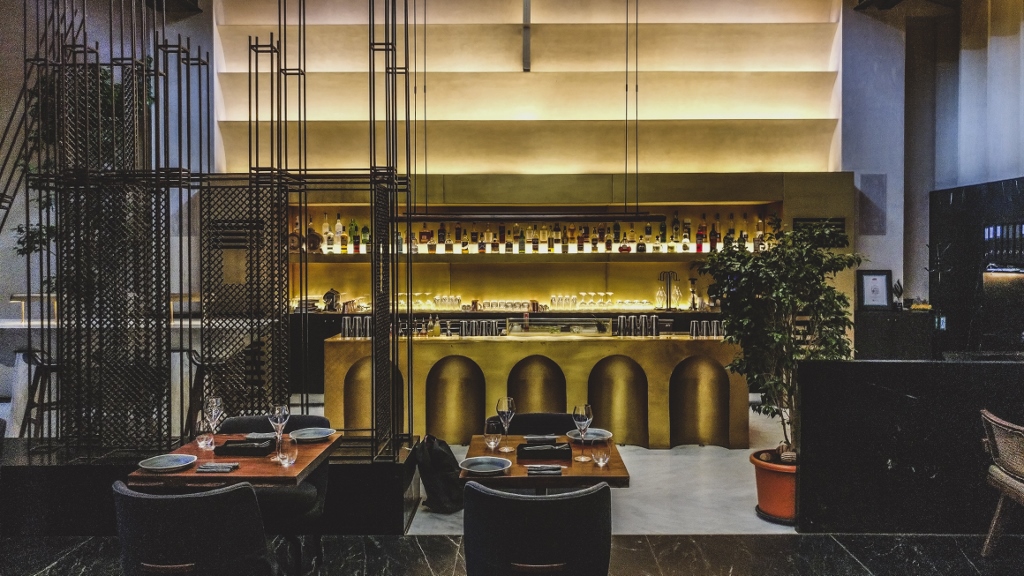 Rathin Barman's distinctive sculpture is a nod to Masque's previous industrial incarnation. Why was he commissioned for this particular artwork?
As far as design is concerned, we follow the Japanese philosophy of Wabi Sabi, which means perfection and imperfection at the same time. For example, our tables are rectangular, but they are a bit crooked, so they cannot be joined. When we saw his work, it really clicked: you could see both elements. We told him about our concept, who we are and what we were trying to do. He had never been to Mumbai; he's from Kolkata. He spent a day travelling around the city then came up with this beautiful sculpture of how he envisions Mumbai. He said, "This is your Mumbai: old buildings are coming down and new buildings are going up, i.e. old India is being replaced by a modern one." I would love to commission him for the next project, ideally a cosy, 15-seater chef's table/lab.
If you had to make one rule that everyone had to follow, which rule would it be and why?
No pictures while you are eating! As soon as your dish comes, it is at the perfect temperature, but you waste two minutes clicking away. I have seen people standing on chairs as well, so by the time they eat, it has gone cold. Maybe I will enforce this rule at my next restaurant: pictures are fine after the meal, but not during.
If you enjoyed reading this Prateek Sadhu interview, you can check out more exclusive Spotlight on Chefs interviews here.
Links: Masque, Indian Accent London Review, Manish Mehrotra Interview
PIN FOR LATER