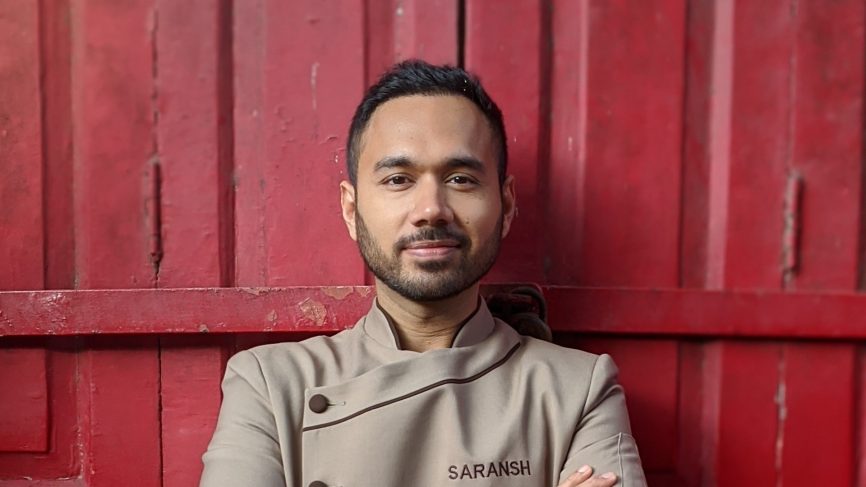 Saransh Goila is synonymous with Butter Chicken. With five successful Goila Butter Chicken branches across Mumbai, the Delhi native knows a thing or two about the perfect recipe for India's favourite dish. As well as being a chef, Saransh is a popular TV show host, author and food writer with a sizeable social media following. Ahead of his 10-day pop-up at Carousel London between 4-15th February, I caught up with India's youngest celebrity chef to chat about the dish that made him famous, how Australians reacted to his food, his passion for long distance running, what irks him about the food scene in India and much more.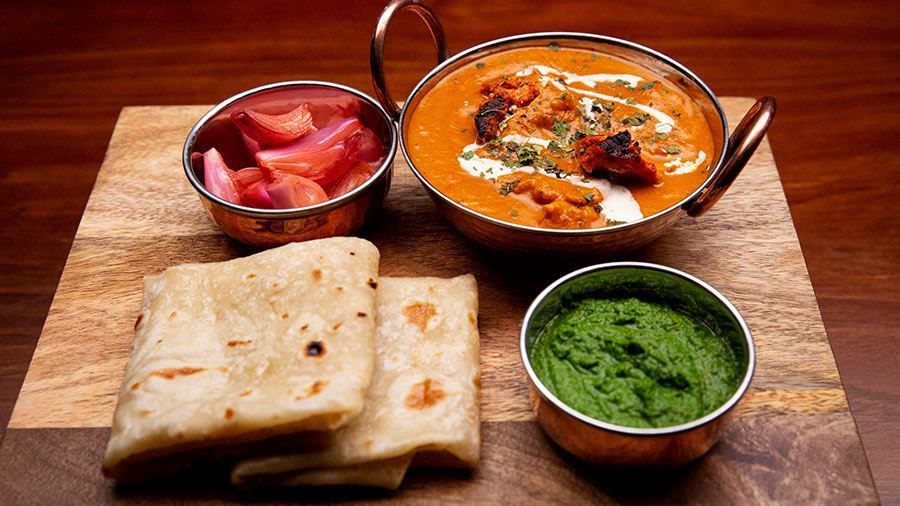 You've previously said that your butter chicken recipe "became so popular that I couldn't stay away from it". Why do you think it struck such a chord with people?
A few years ago, I read an article called 'The Ketchup Conundrum' [in The New Yorker] on how to make the world's most successful ketchup. My takeaway from it was that you can only please 70% of people, so I aimed to create a butter chicken dish which would be liked by 70% of those who eat it.
I started working backwards from there by talking to butter chicken fanatics on Twitter using the hashtag #GoilaButterChicken, asking them about their favourite places and what they loved about the dish. I then invited people who responded to the Twitter and Facebook posts to pop-ups at my home; I got a free focus group and networking opportunities through social media. There were people from different age groups and communities who came together over 30-odd sessions.
"A good butter chicken should be smoky, tart and creamy."
People said they really enjoy the tartness of the tomatoes. Interestingly, creaminess is always listed third or fourth on the list of priorities. A good butter chicken should be smoky, tart and creamy. The traditional recipe has a ratio of 60% tomatoes and 40% dairy, which I changed to 80% tomatoes and 20% dairy then infused extra smoke in the gravy. This changed the structure of it, and I also reduced the sweetness to enhance the sourness. This recipe is appreciated by all communities in India and elsewhere, and I don't change the ratios or spice levels when I travel to another city or country.
Along with your signature special, what else can Londoners expect on the menu at your upcoming pop-up at Carousel?
The menu will offer around five or six courses inspired by my travels across India for my former show called 'Roti Rasta aur India' focusing on street food. We'll be representing five parts of the country: the north (butter chicken); the southern belt (ghee roast prawns with mini appams); the coastal belt (naan dough balls stuffed with Goan chorizo, or Cafreal mushrooms for vegetarians); the central part, so Madhya Pradesh and Rajasthan (a fig and walnut halwa with Thandai-flavoured clotted cream); and the north east (black sesame pork with a rice tostada and ginger or bamboo pickles). We might also do a jackfruit biryani, which is from Uttarakhand.
"Geography is crucial: [our] dishes will be tastier if we follow the seasonality of the city in which we're cooking."
It's important to represent the regions as best I can, but even we Indians are unaware of the sheer diversity of our cuisine, the origins of dishes and ingredients. For this pop-up, we'll be using seasonal British produce, and are more than happy to tweak the recipes so long as we keep the ethos of them alive. Geography is crucial: I believe the dishes will be tastier if we follow the seasonality of the city in which we're cooking. For example, we might use purple sprouting broccoli in our appam dish as it'll be in season then. Also, my mum has a Sindhi recipe for potato chips which I might recreate using celeriac instead.
One of your long-term expansion goals is to open a restaurant in London and Melbourne. What appeals to you about these cities and why?
I think London is just in my genes; my dad always wanted to be in London, and my girlfriend is partly from London, so the city is mentioned a lot in my life! I'm also attracted to it because it's such a melting pot of cultures. You could be from anywhere in the world and still feel at home there. Both London and Melbourne, and New York, are cosmopolitan, alive, something's happening all the time, and I love this sense of madness. I moved from Delhi to Mumbai to embrace the madness!
London also gives me a global platform to connect with international chefs and communities, which is so exciting. I've always been a traveller and enjoyed meeting new people, learning from them and cooking for them. So if I could have a Goila Butter Chicken in London, Melbourne and New York, I'd be a very happy man!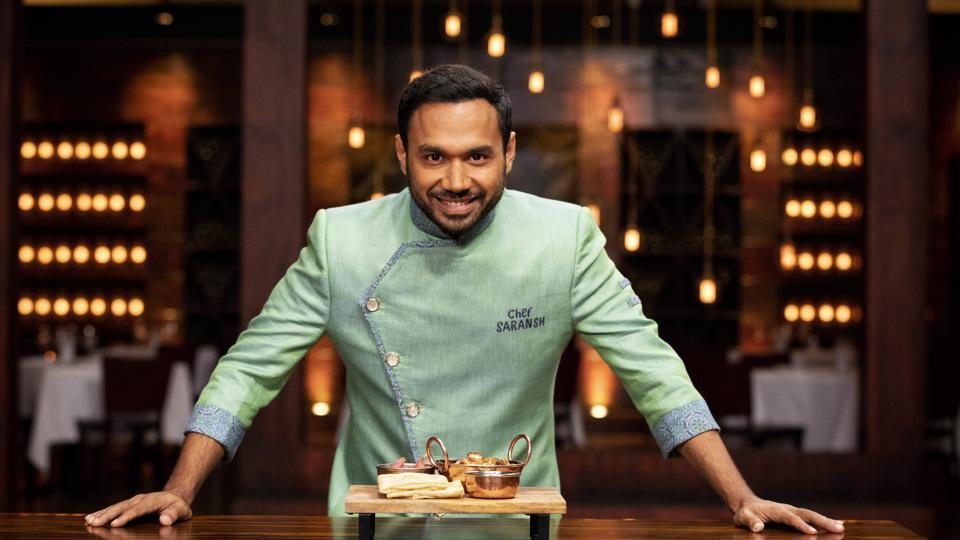 In March 2018, you hosted a pop-up in Australia as part of the Melbourne Food & Wine Festival. How was your food received by locals and how did it compare to their expectations?
I was pleasantly surprised by the response that we got in Melbourne. I'd expected most of the guests to be Indians or Asians, but they only made up 10% of the crowd in the end; 90% were from Melbourne, New Zealand and Canada.
Everyone appreciated the fact that I hadn't toned down the spices, and was very surprised by the smokiness. They all said they'd never had a butter chicken like mine and felt that they'd been cheated for many years! It was great to have those conversations and better understand the perception of Indian food abroad. Another common reaction was that the dish wasn't as sweet as the ones they're used to. The tomatoes we used in Melbourne actually made the dish much tastier than the Mumbai version!
MasterChef Australia judge George Calombaris refers to your butter chicken as the "world's best". What are your thoughts on the food in Australia?
He put me on a pedestal with that comment and I had to make sure that we delivered! The first time I made him try my butter chicken, he said, "I don't like butter chicken, so please don't take it personally if I don't enjoy it." Our ambition was to get him to taste it and if he didn't like it, then so be it; food is a subjective experience. He loved it so much that he ate it straight from the box it came in and we had to order more for the rest of the team and it became a butter chicken party!
George was very kind and I saw Melbourne through his eyes. What he has done with his restaurants, especially Gazi is amazing: he has been able to successfully represent his [Greek] culture and lineage abroad, which is always a risk when the local population might be unfamiliar with it.
"I can't remember the last time I had top quality vegetables and seafood like you get in Melbourne."
Melbourne is brimming with different cuisines, and there's a massive coffee and breakfast culture. I have very fond memories of eating ramen around the city. Then every morning, I'd get sourdough toast with avocado or a ricotta cheesecake. There are also a lot of celebrated chefs who are doing exciting things. When it comes to fine dining, I think Melbourne is on par with London and New York. As for the produce, everything just tastes so fresh and delicious. I can't remember the last time I had top quality vegetables and seafood like you get in Melbourne.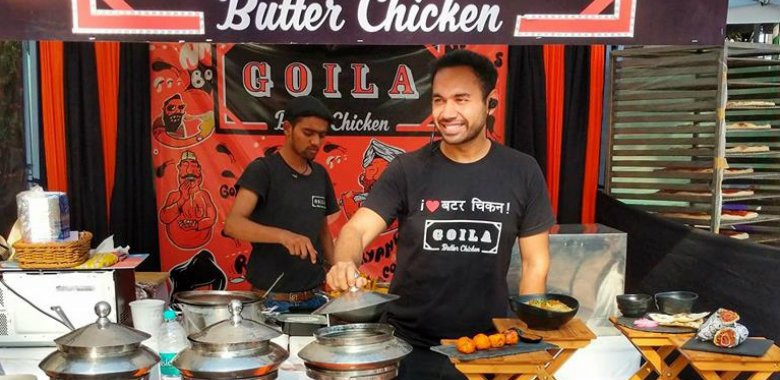 You set a new record in the Limca Book of Records for the "longest road journey by a chef" [20,000km across India in 100 days]. Which other records would you like to set or smash and why?
I want to create the world's largest dosa! The current record is 16.68 metres in 2014 – it was baked in different parts in Hyderabad – but I'd like to take it up a notch.
Outside of food, I love running; one of my personal goals is to complete a 100km run. I've already run a full marathon, so I know how treacherous it can be. I'll be doing the Ladakh Marathon soon, which is the most scenic one in India. Long distance running is about channelling your inner demons and emotions. They say that you find the most clarity after a long run because it's so painful that you're done dealing with your emotions and what's left is pure nothingness. People enjoy that feeling of euphoria, which happens around the 10km point for me. I feel like I've become a much better person since I started running in 2017. I still don't have all the answers, but it gives me clarity and mental strength. I also tend to be calmer in daily life if I can run twice a week.
"[Running] gives me clarity and mental strength."
I started running because I was very stressed, and had also gained weight, which I maintained by working out at the gym. A group of friends kept pushing me join them on their morning run, which I eventually did and loved it. It's funny because I'm the only one who has gone on to run a full marathon! I think it's because I'm persistent and can push through the pain to run that extra mile.
It's also such an easy sport: you don't have to rely on people or plan anything; you just get up and start running. The beautiful thing is that I can run in different parts of the world when I travel for work and explore cities that way. What you see at 6am is very different to what you see as a tourist at other times. At 6am, you see the locals and what their life is life; you see the city for what it is.
You have harnessed the power of social media to your advantage to become a global influencer. What do you love and loathe about this modern form of marketing and for what reasons?
I love that you don't have to rely on anyone to showcase your skills or voice your opinions; you can market yourself exactly the way you want to. In the early days, I remember having to network hard and knock on many doors to demonstrate my talent as a chef and my personality. Social media gives you an opportunity to create your own brand, be seen as you want to be seen and not be answerable to anyone else. It's a creator's medium and allows you to tell people why they should follow you and try your food.
As for the negative aspects, plagiarism is rife: you could create something today which will be copied by two people tomorrow who'll make it their own. News travels fast online and there's no way of keeping tabs on that. If you've shared something on your feed, it's available to the public.
"When you take a stand on something, you do get criticised."
Also, everyone has an opinion, so you have to be ready to accept what they say about you or your product on a daily basis, some of which will be critical. When you take a stand on something, you do get criticised. If I say I serve the best butter chicken, there will always be people saying they prefer it elsewhere. Food is very subjective and everyone feels like they know best, which makes it tricky. Also, people aren't very polite, which is what I dislike about this digital era.
However, things are changing and people are starting to care less about the perfect aesthetic and more about what's real, i.e. prioritising taste over the visual. The top chefs are already doing this, like René Redzepi and David Chang, who always have stories to tell and are vocal about their feelings. For most of the last decade, it was more about being fancy and aesthetically correct, but we're now seeing a transformation.
Instagram is my favourite platform for now, and TikTok is becoming increasingly popular in India. I don't understand the latter, but I'm on there and trying to get my head around it!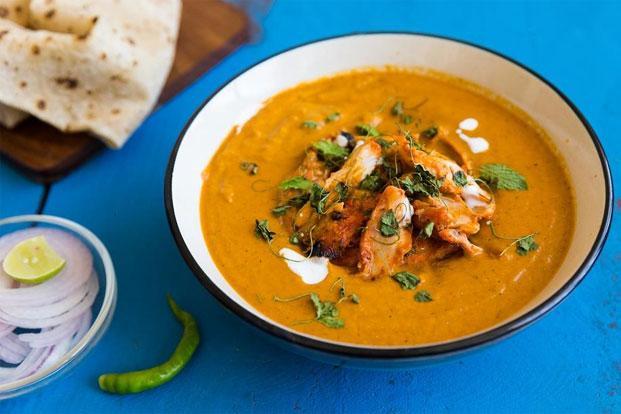 What irritates you about the hospitality industry right now, both in India and internationally?
In an attempt to look modern and cool, we criticise the past as we feel that what we have is uncool. There's a desire to scrap everything, create something new and let go of the past. I think that's the wrong approach: you have to learn from your past and build on it. I really don't like this trend.
I also feel like food has become elitist in India, especially when it comes to going out. Food is a necessity and I think you have to treat it more casually. We're experiencing rapid growth in our country, but we should focus on providing dining options for people from all backgrounds; we can't just cater to one section of society.
There's a lot of pressure on restaurants to perform better, pull in more customers and offer everything, particularly in the face of fierce competition from food delivery services, and everyone is trying too hard to be relevant.
Are there any opportunities that you wish you'd taken, either professionally or personally, and what were the consequences of not having chosen another route?
I had the opportunity to open a fine dining restaurant around four years ago and sometimes wonder what would've happened if I'd gone down that route. I turned down the offer as I wanted to do more shows and offer casual dining experiences, but I do reflect on whether I would've been a different kind of chef. I don't regret my decision, but I do think, "What if I'd done that?"
All chefs have to make a call about the type of food they believe in and the cuisine they wish to promote. My cuisine was always Indian, but I've never been able to figure out if I fit in the fine dining scene or if I'm someone who loves travelling and taking inspiration from casual café-style food; I've always had this dilemma. But it's never too late and another opportunity may come my way.
I chose to become a chef, but I always wanted to be an actor, and was very good in my school and college days. The good thing is that with my shows and social media, I can now be both.
What's the one thing that people always misunderstand about you?
People think that I'm uptight. They think that because I'm popular in India, I have a certain air about me, but I'm just shy. It takes time for me to connect with people as I'm quite closed, so that gives the impression that I'm unfriendly.
But I'm a completely different person when I'm on camera to the extent that I sometimes don't know who that person is; it's an alter ego! When I'm filming, I think a certain way and can communicate with the camera. The best advice I was given about being filmed is to imagine the camera being someone you love and having a conversation with them. That approach relaxes me and makes me camera-friendly. It comes across as natural because you're not pretending to be someone you're not or trying too hard.
If you could speak to everyone in the world at the same time, what would you say?
I'd advise people to live in the moment and not think about tomorrow in order to make the best of what you have today: this is my life motto. As humans, we all use the planet's resources to survive, so it's very important to be aware of what we're doing today. We tend to leave things to the future and expect someone else to take care of them, but we need to focus on our present actions to affect a good outcome later.
If you were invited to speak about a topic totally unrelated to food, what would it be and what about it appeals to you?
I like to motivate people to find their calling in life and help young students to discover their dream and help them with their journey. I read a lot about spirituality, finding yourself and listening to your inner voice, so I'd want to speak about that. You can have a fulfilling journey in this lifetime, which isn't just about work, but more by figuring out who you are as a person.
"You have to take action to reach a destination: there's no other formula."
I give motivational talks in schools and colleges to audiences of 100-150 students. I share a part of my life with them, the fact that I'm from a small area in Delhi, the societal pressure I faced and how I was discovered myself. People mainly want to know how you function as a motivated person because they don't know how to stay motivated. We hear so much about people struggling with depression and anxiety, so it's crucial to address how to find things that make you happy. It's a very difficult journey to undertake and I think only 10-15% of people can do it successfully. Most of us are searching for happiness and purpose, so I like to deep dive into that and help them.
I personally stay motivated by running and living in the present. I also love creating things every day, whether that's a new recipe, picture, thought or text, so knowing that no two days will be the same excites me. My first waking thought is, "Today I'm going to create something new." Sometimes it leads to nothing, but that's part of the excitement. I tried hundreds of recipes at college and one stood out – butter chicken – which was totally unexpected. You have to take action to reach a destination: there's no other formula. You do something today and it takes you somewhere tomorrow.
If you enjoyed this Saransha Goila interview, why not have a look to see which other international chefs I've met and interviewed here?
LINKS
Carousel London, Goila Butter Chicken, Prateek Sadhu Interview, Manish Mehrotra Interview, Indian Accent Review, Romy Gill Interview,
PIN FOR LATER