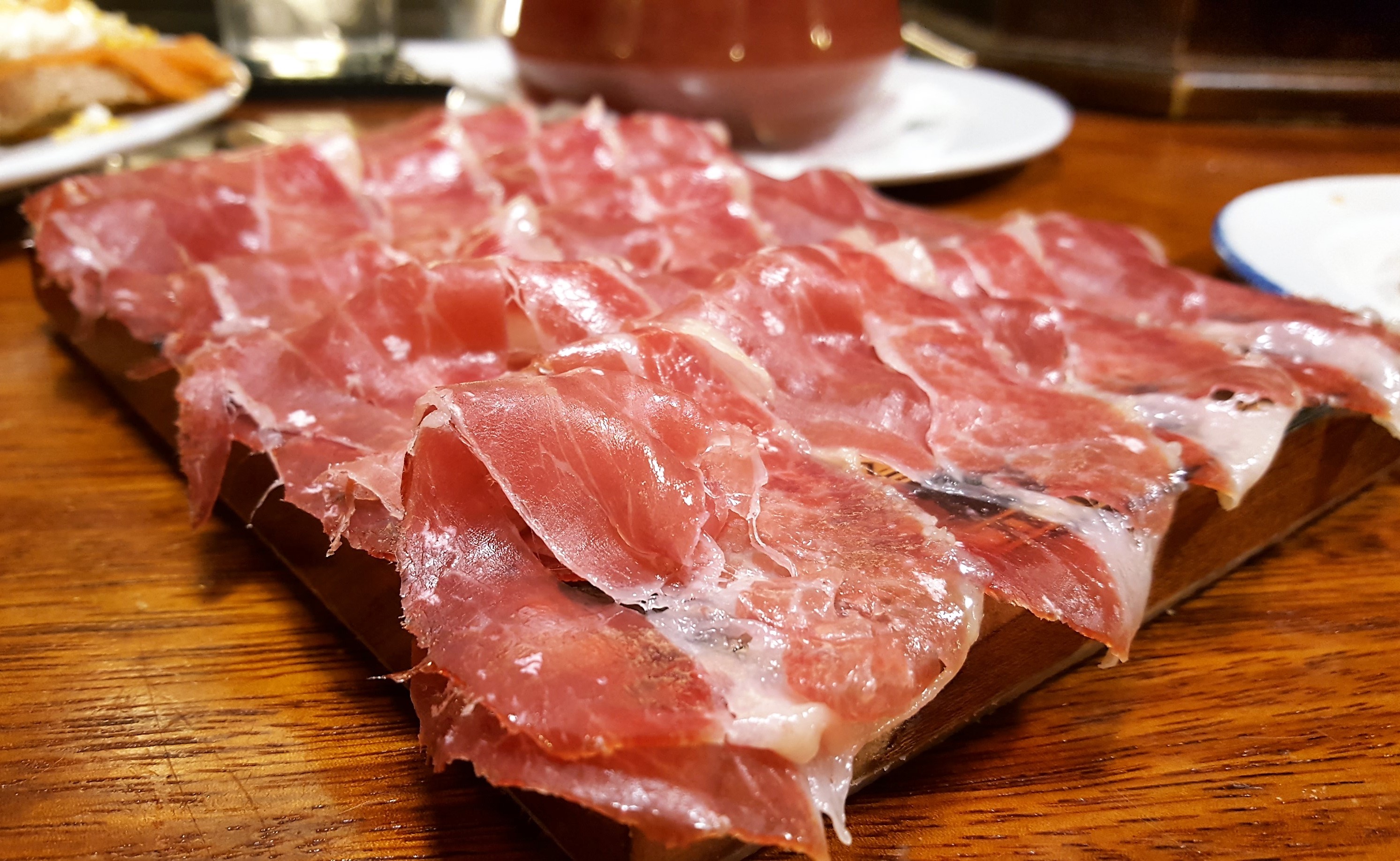 We all have our strengths: playing an instrument; taking exquisite photographs; creating enthralling artwork. But there are times when we must admit defeat because our involvement complicates matters. Planning holidays is my weakness, but thankfully researching and booking flights, accommodation and excursions is Chef Savla's speciality. While he focused on the heavy lifting for our San Sebastián trip last month, I homed in on what I do best: eating.
I approached this mission in much the same way as Chef Savla did the itinerary, so as soon as we had dropped our suitcases at our Old Town flat, we pulled out our personal food map and got straight down to business.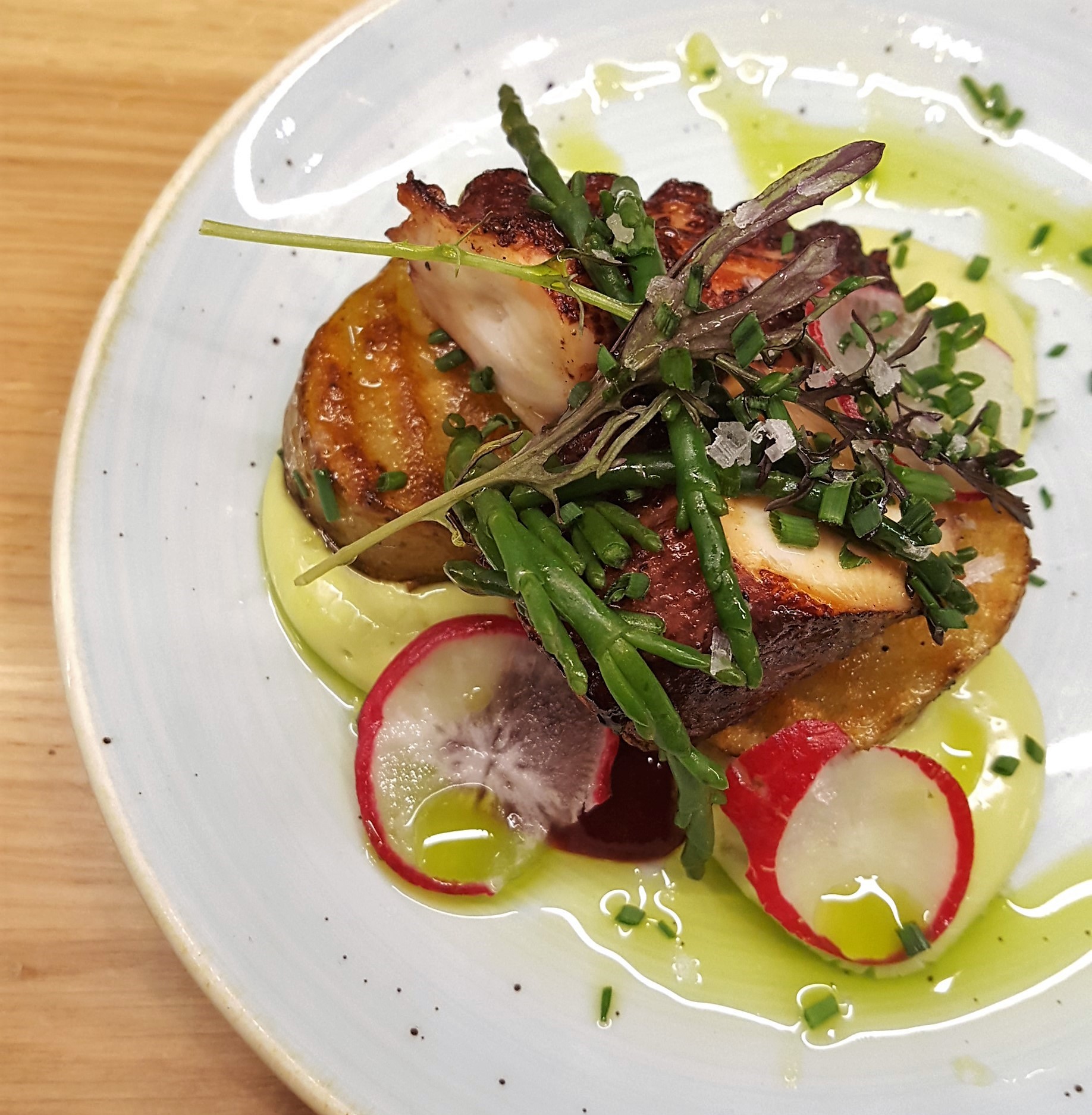 Let's not beat around the bush: we ate and drank very well during our week-long visit. However, even seven days weren't enough to exhaust my list, to which our delightful Airbnb hosts added more recommendations.
Side note: San Sebastián is renowned for having the most Michelin-starred restaurants per head in the world. We had wanted to try Mugaritz, but luck wasn't on our side as they were temporarily closed for menu development, so booked Kokotxa (review link below).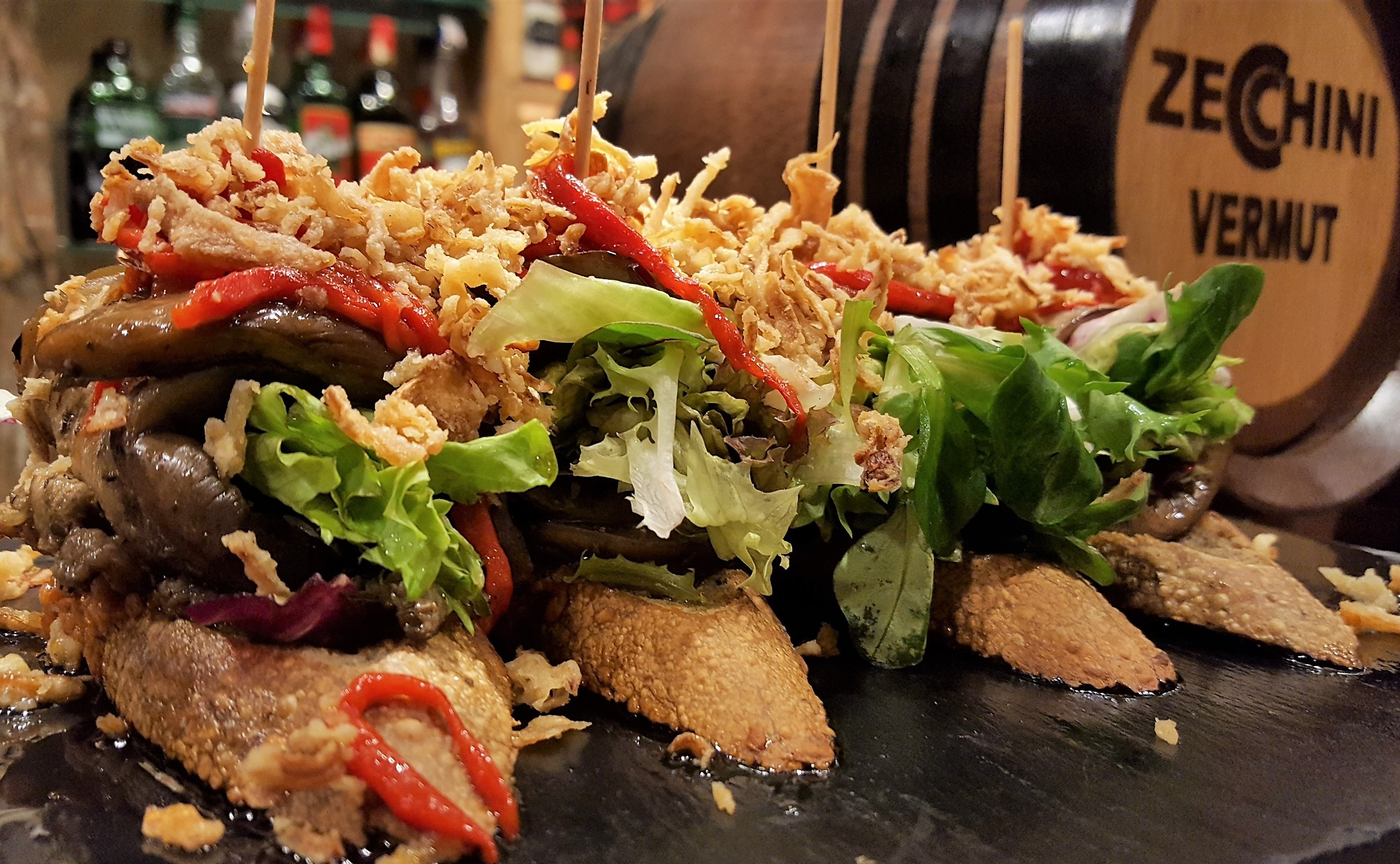 Pintxos is Basque for tapas and follows the same format: small plates to be enjoyed with a drink. The idea is to have a couple of pintxos in one bar, move onto another and repeat until you're full or can no longer stand. When you walk in, your eyes will be drawn to the neat rows of cold pintxos along the bar. My advice is to resist the urge to pick them up (the barmen usually give you a plate, you choose your pintxos then pay the tab before leaving) and look for the hot options. Dishes such as octopus, calamari and beef cheek are prepared to order and far superior to their cold, counter-bound cousins.
To ensure you avoid wasting time, calories and money, here are my top 10 pintxos bars in San Sebastián (in no particular order) – enjoy!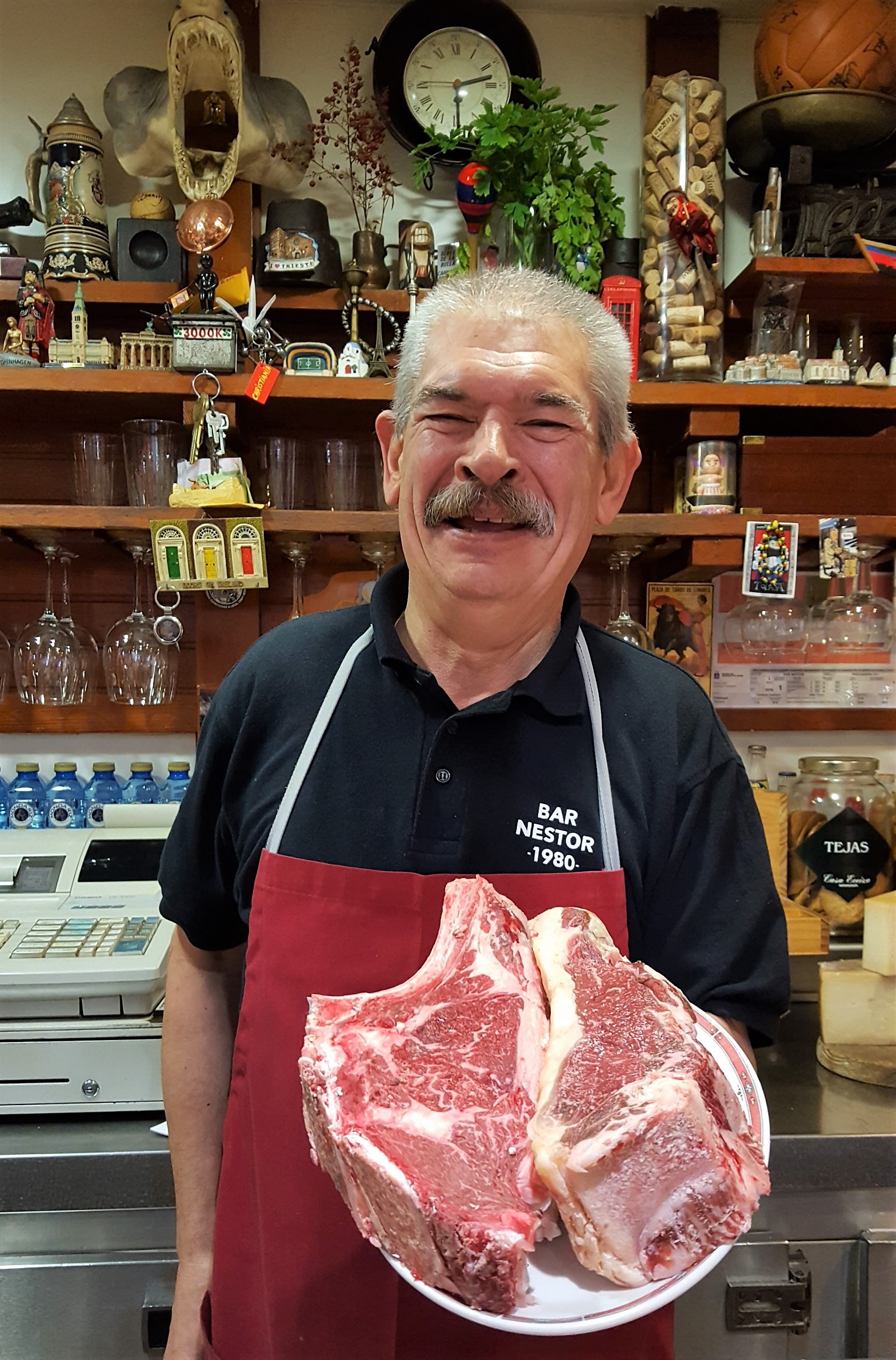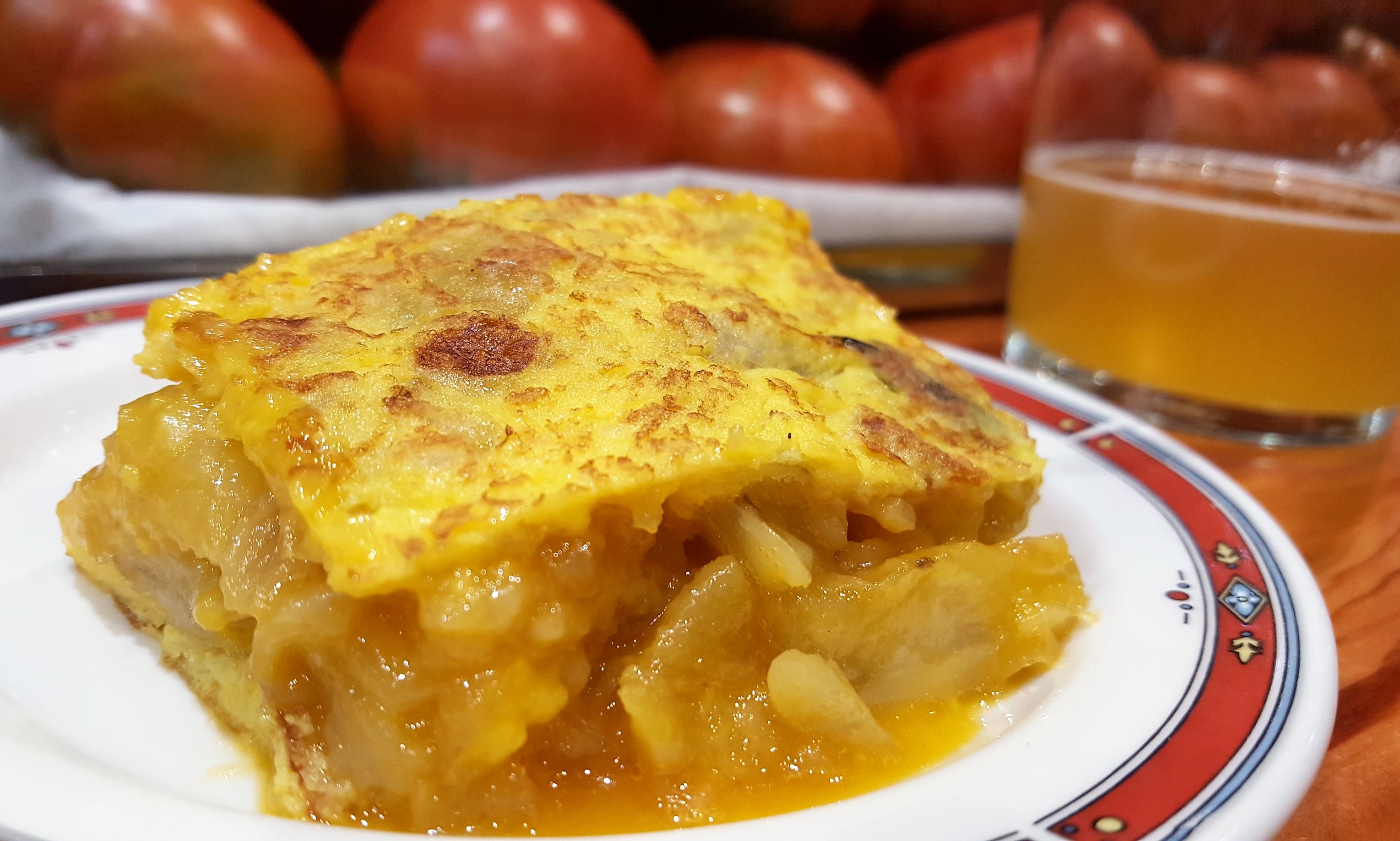 Bar Néstor
This place is as traditional as they come: it's small and buzzing; the walls are adorned with newspaper clippings praising their food; and there's no menu. They only serve five classic dishes: tomato salad, jamón, Padron peppers, txuleta and tortillas. Only two of the latter are made daily, cut into 12 portions and brought out at 1pm and 8pm. Arrive 10-15 minutes early, put your name down for a slice and devour the slightly runny eggs, caramelised onions and soft potato centre. All ingredients are fresh, expertly handled and served with the utmost respect.
Must-haves: Everything; have them in one visit or several, but you'll kick yourself for not trying them all.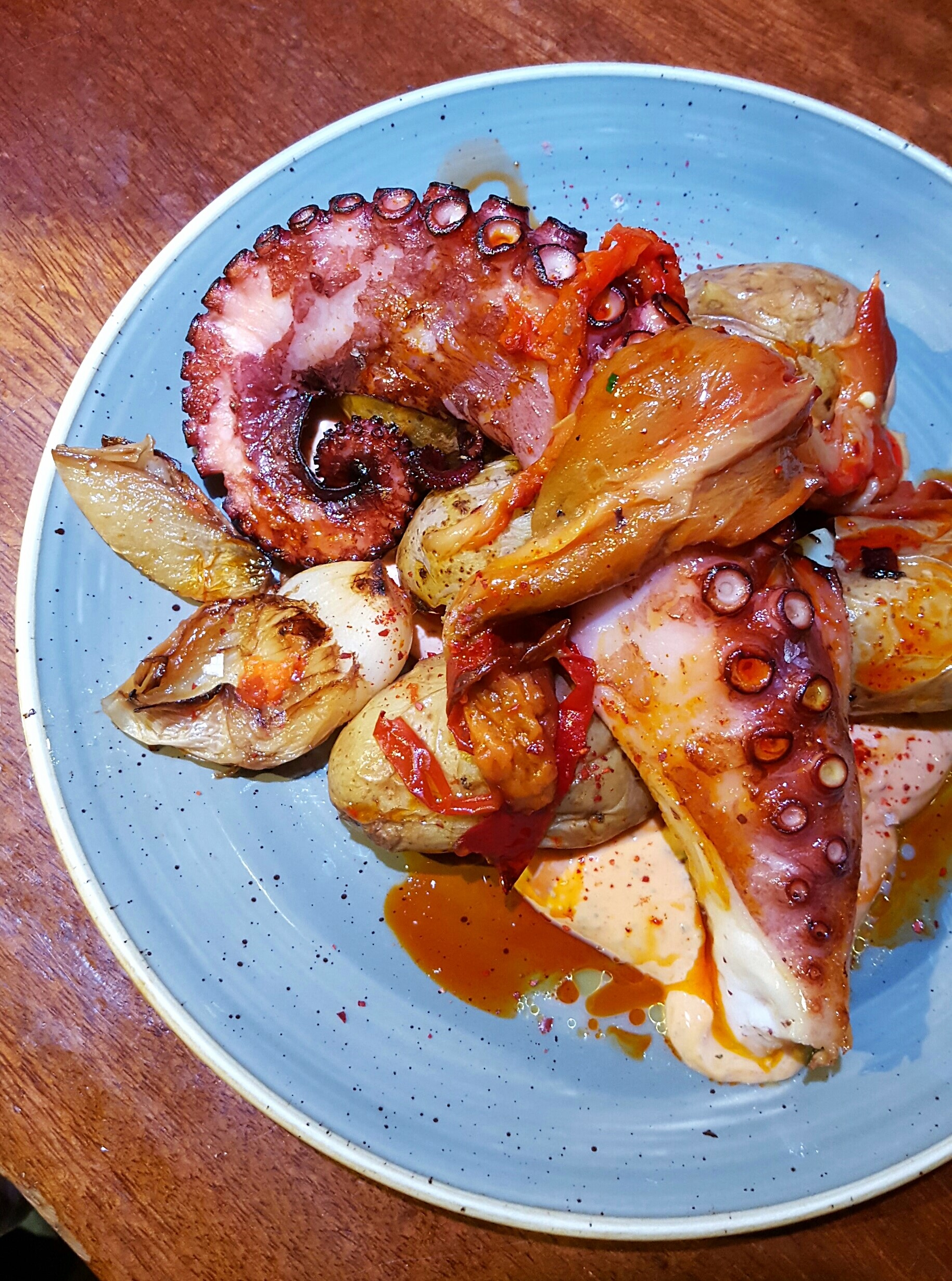 Atari
Its location opposite the Santa María church makes it one of the best spots for people-watching. The covered terrace means you can also enjoy the outdoors when it rains; the weather was hit and miss during our trip. Whether you're inside or out, focus on the pintxos calientes and mains, and grab a glass of the tastiest txakoli we tried (Basque sparkling wine). Atari was heartily recommended by our hosts, who are regular visitors.
Must-haves: The freshest calamari and juiciest octopus (with roasted peppers, onions and potatoes).
La Cuchara de San Telmo
There are no cold pintxos plates in this modern Basque kitchen. Instead, you order hot dishes from a blackboard behind the bar and eat them while perched against the wooden counters among the hustle and bustle: orders are shouted to the chefs; names called out when the food is ready; people brushing past to grab any available space. It's lively and lovable.
Must-haves: Beef cheek, foie gras, suckling pig, octopus and hake.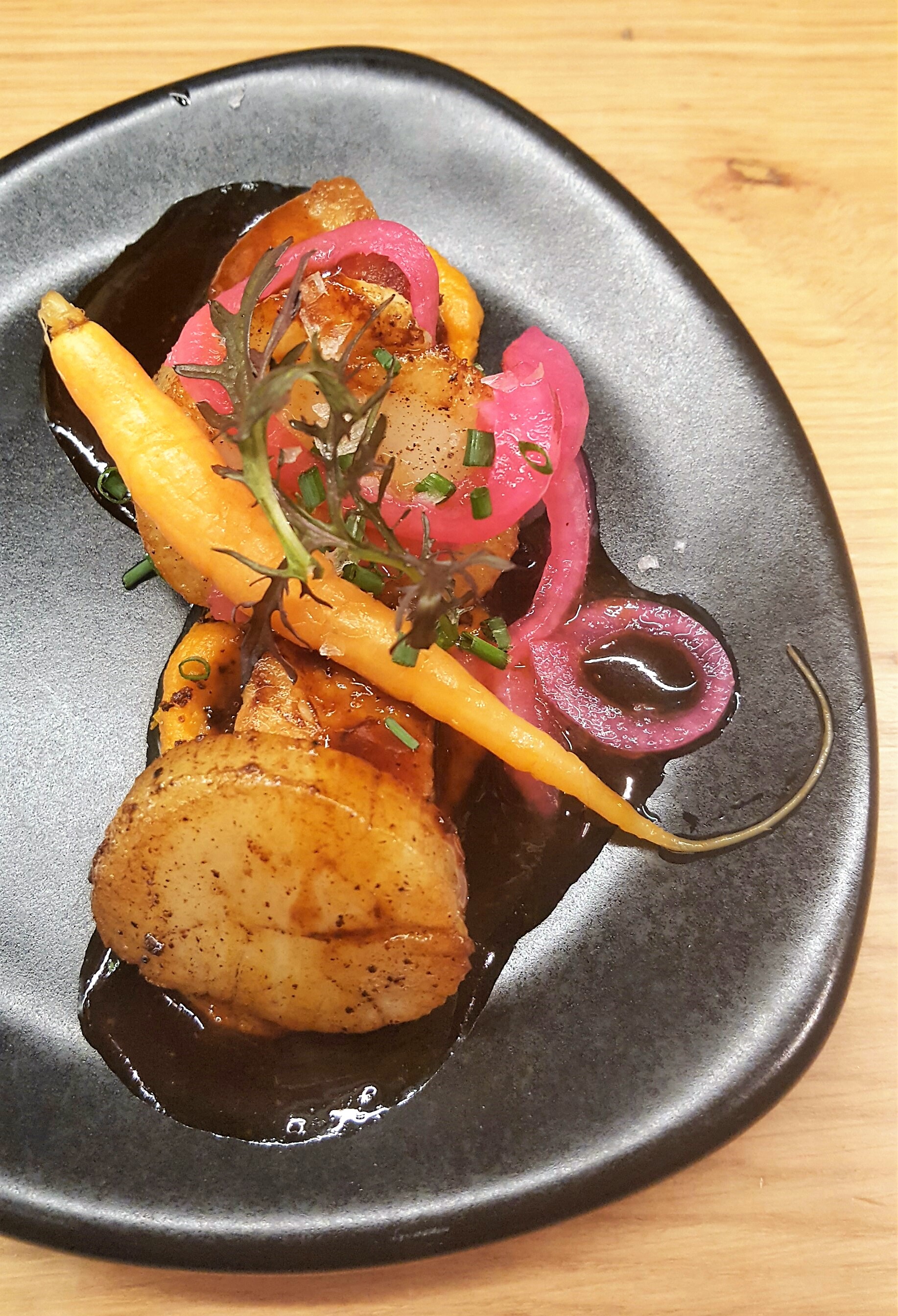 Sirimiri
The name translates as "drizzle", and as it neighbours Atari, we took refuge from the rain here. Specialising in contemporary cuisine, the cold dishes stood out for their combinations and plating: tall towers of aubergine; mini croissants stuffed with jamón, Roquefort and fried onions. Again, we worked our way through the alternative menu, the highlights being scallop and pork neck, patatas bravas and duck bao. The flavours were complex, the service delightful and the atmosphere relaxed.
Must-haves: Anything off hot menu.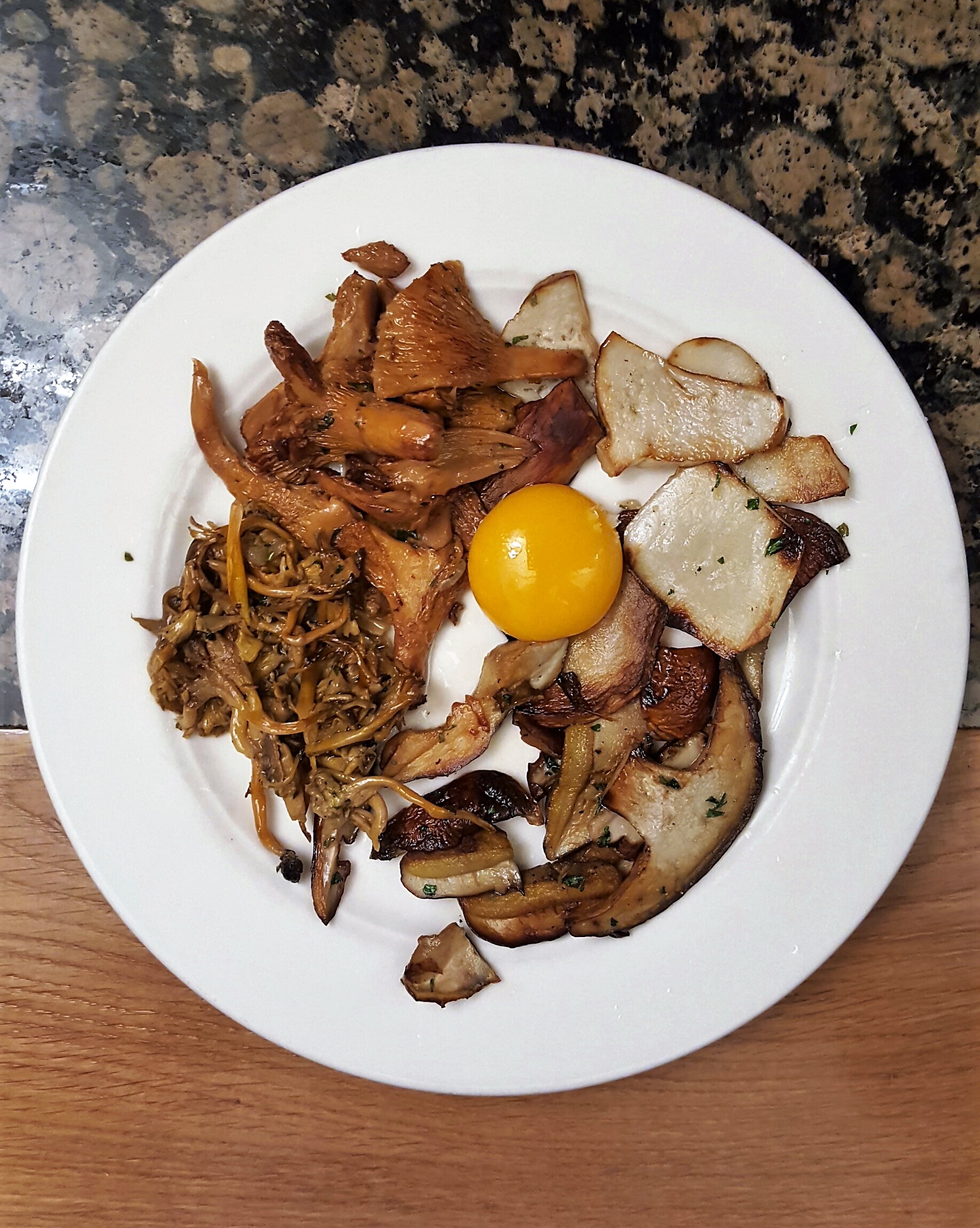 La Ganbara
Elena Arzak of three-Michelin-starred Arzak fame is a reputed regular, returning for the sautéed wild mushrooms served with an egg yolk. I can understand why, as they vary in intensity and texture, and become instantly richer when mixed with the canary-yellow yolk. This is one of the very few vegetarian-friendly dishes in San Sebastián, so if you're an omnivore, or simply want a break from meat and fish, do include this bar on your crawl.
Must-haves: Any plate involving wild mushrooms.
Gandarias
Before this holiday, I wasn't too keen on black pudding. Within a few days, however, I did a U-turn on this delicacy, thanks in part to the pint-sized snack served here. It's meaty, mild in flavour and devoid of any metallic aftertaste. As the sun goes down, the bar fills up and the crowd spills out onto the street, creating a vibrant ambience.
Must-haves: Black pudding, mushroom tart and foie gras.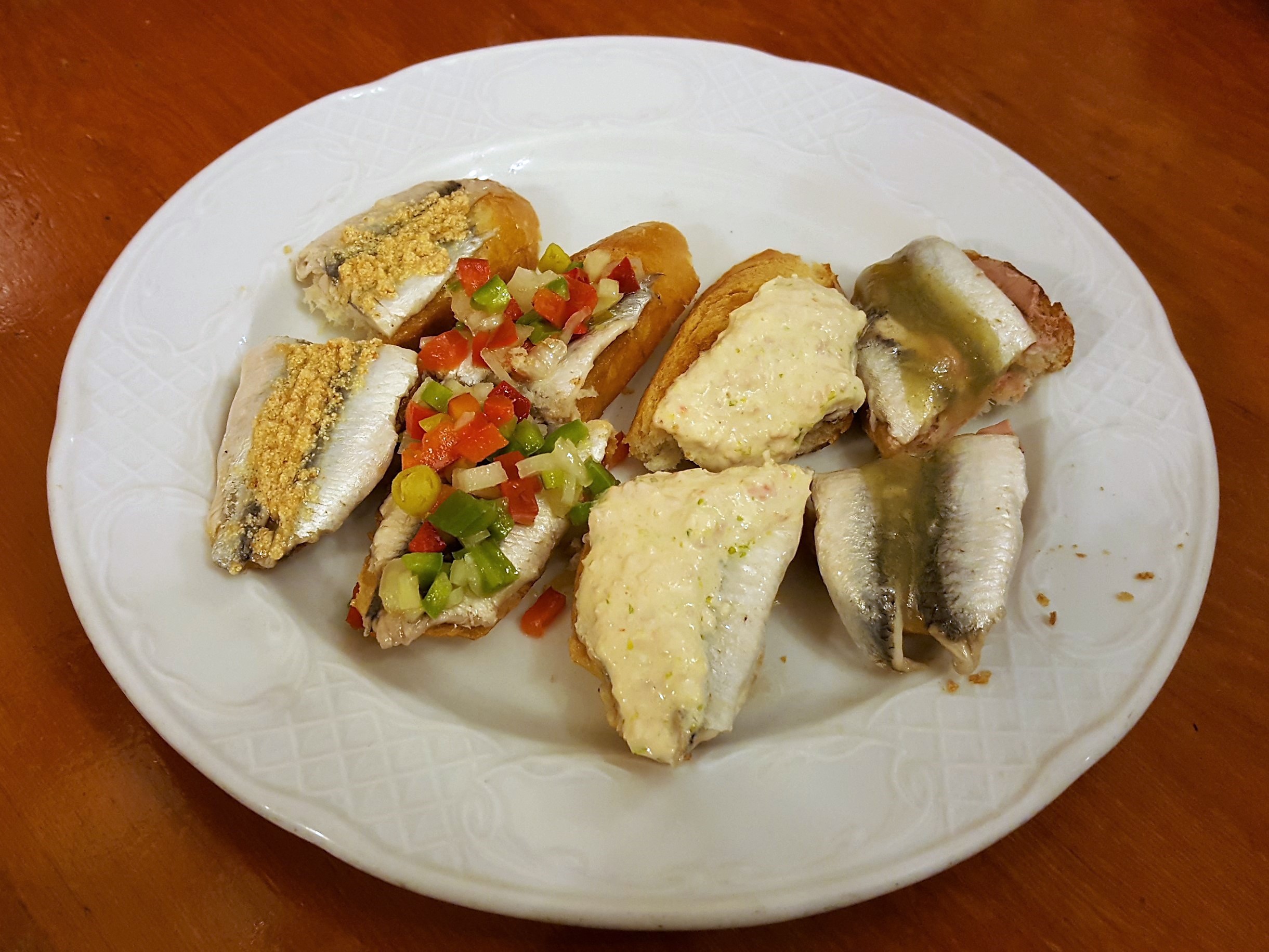 La Txepetxa
Be prepared to eat anchovies galore in this temple to the tiny saltwater fish. They come with various accompaniments, so you're bound to find a few options that take your fancy. I was most surprised by the foie gras version and assumed that it just wouldn't work, only to polish it off.
Must-haves: Jardinera (vegetables) and spider crab cream.
Bar Antonio
Located a short distance away from the main stretch, this small spot is favoured by the locals; they catered our hosts' wedding reception and therefore came highly recommended. The hot menu features a lot of Basque favourites, including oxtail ravioli and pancetta Iberica. Laced with garlic, both were tantalisingly tender.
Must-haves: Oxtail ravioli is utterly unctuous.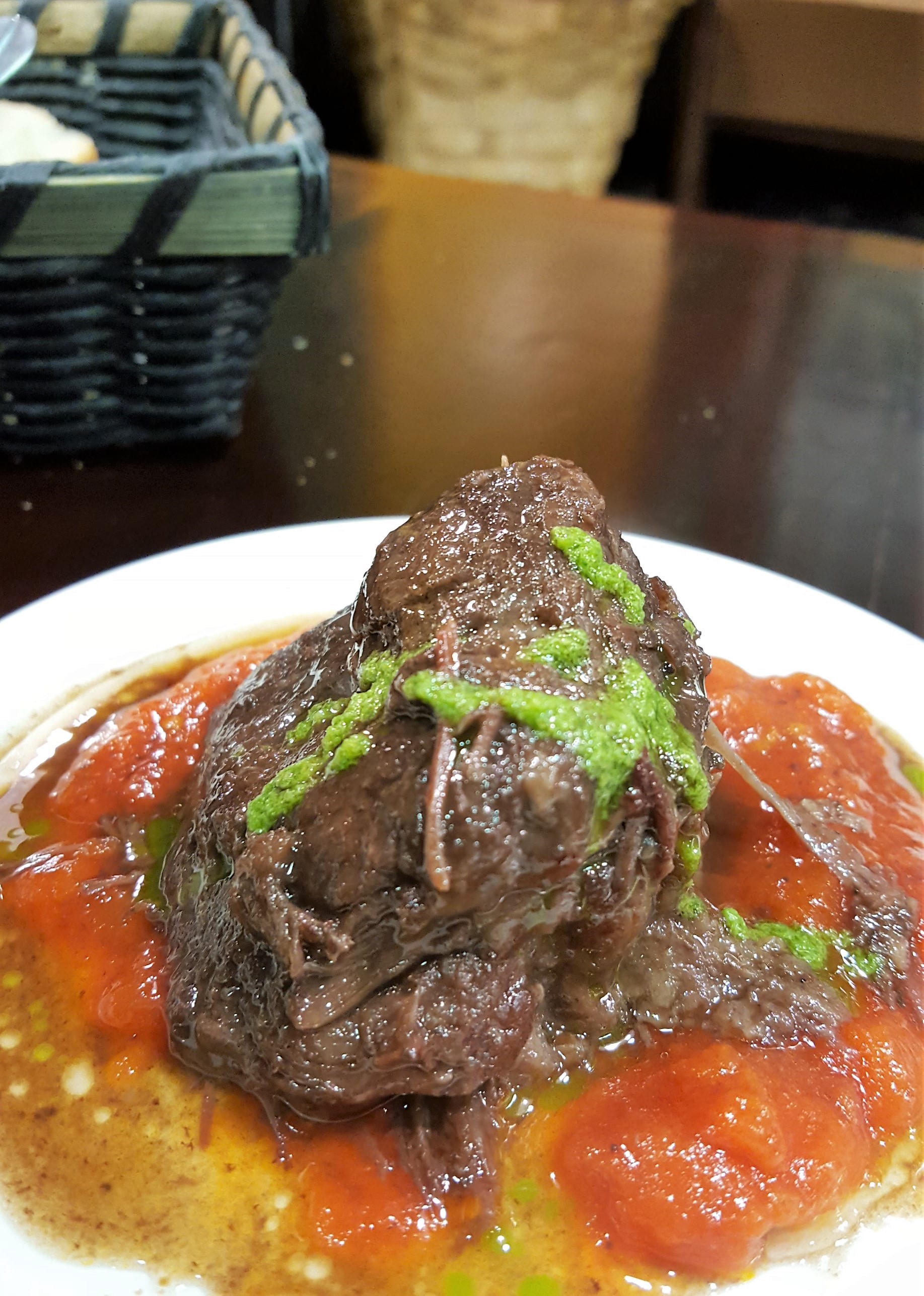 Borda Berri
This place is very popular: get ready to pounce when a spot frees up at the bar then bump elbows with your neighbours. Be patient if it's busy; you'll forget the inconvenience when you're munching on some of the best hot pintxos around (no cold options). Service is friendly but fast-paced, with dishes flying out of the kitchen at breakneck speed to feed many hungry mouths. Eating here is a whirlwind experience, but you'll walk out with a satisfied smile.
Must-haves: Beef cheek, any rice-based dish and "kebabs".
Zazpi
Another bar frequented by locals and famous for its oxtail ravioli and beef cheek: expect silky soft meat and sauces full of depth. There's more seating available here, so you can either prop up the bar or pull up a pew and watch the action from afar.
Must-haves: Anything featuring beef.
OTHER NOTEWORTHY SPOTS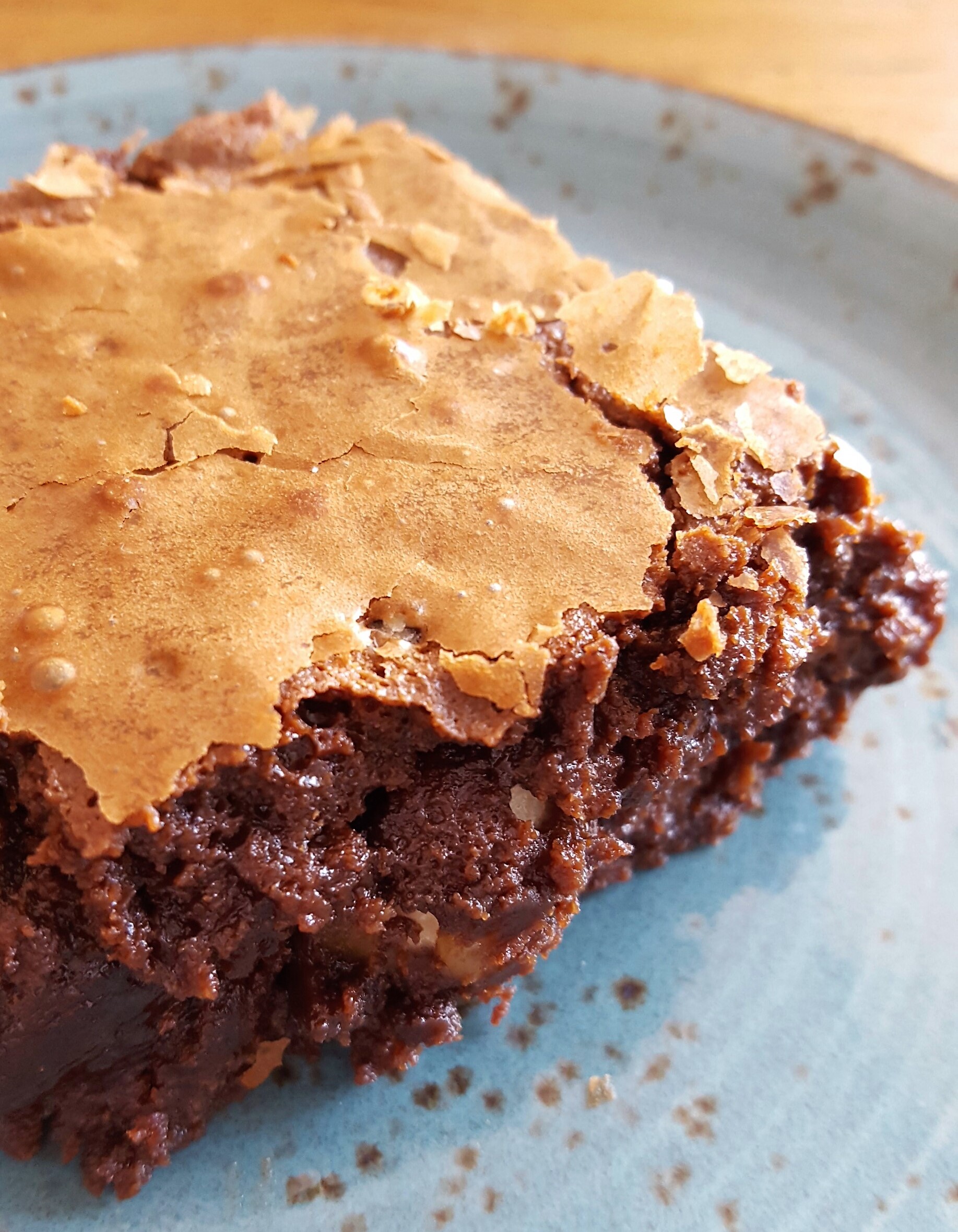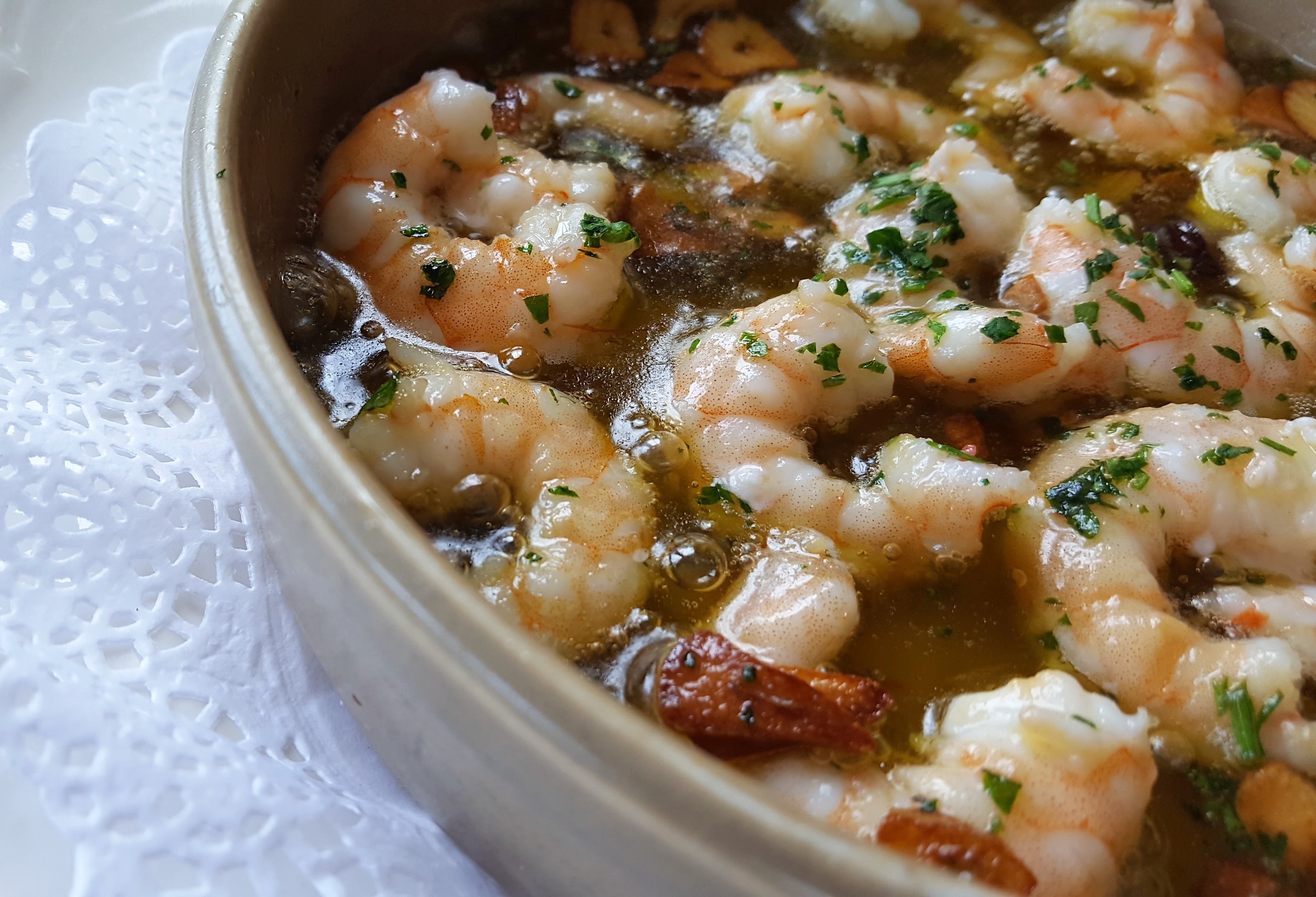 Sakona – Head here for top-quality coffee, breakfast/brunch and brownies; I like mine to resemble chocolate butter and these were sinful.
Koh Tao – Order pan con tomate with jamón and gently ease into your day.
GastroPote – Every Thursday evening, the main central supermarket traders offer pintxos, wine, sushi and live music for a few hours. Prices are ridiculously reasonable, e.g. 2 dishes and 2 glasses of wine for 5 euros.
Casa Cámara – It was worth walking 10k over hilly terrain to feast on French-inspired seafood dishes in the quiet fishing village of Pasia Donibane (you can also take a bus there).
TOP TIPS
–  Favour the hot pintxos dishes over the cold ones on the counters
–  If you prefer the latter, always ask the barman before helping yourself
–  Once used, napkins are usually disposed of on the floor close to the bar
–  You can specify which wine you want, or just ask for a glass of red or white; they're all good
–  Wear comfortable shoes; you'll be standing for most of the evening
–  Check opening hours in advance, e.g. Ibai is only open between 1-3pm on weekdays.
Have you been to San Sebastián? If not, I hope my top 10 pintxos bars in San Sebastián list has inspired you to visit. For things to do while you're there (besides eating and drinking), check out my latest post here.
Budget: Pintxos are priced between 2-6 euros, with larger plates around 10-20 euros
Links: Kokotxa Review, 3 Things to do in San Sebastian, Best Bars in Bilbao
PIN FOR LATER