British beaches are literally and figuratively miles away from postcard-perfect paradisiacal locations like the Bahamas, and Brighton is no exception. Instead of feeling soft golden sand underneath your feet, warmed by the scorching midday sun, you're more likely to stub your toes on a pebble. The south coast does have its charms, though, and I've been under its spell for some time.
My love affair with the city started in 1999 when I visited the University of Sussex campus during an open day with my dad. Although I ended up in Manchester, I can still recall the lush manicured lawns and general buzz around the grounds. Two decades later, I returned to celebrate our 10th wedding anniversary (it's a long story, which you can read here) then a weekend break with my best friend. Brighton therefore occupies a special place in my heart. Here are five restaurants which have impressed me in different ways: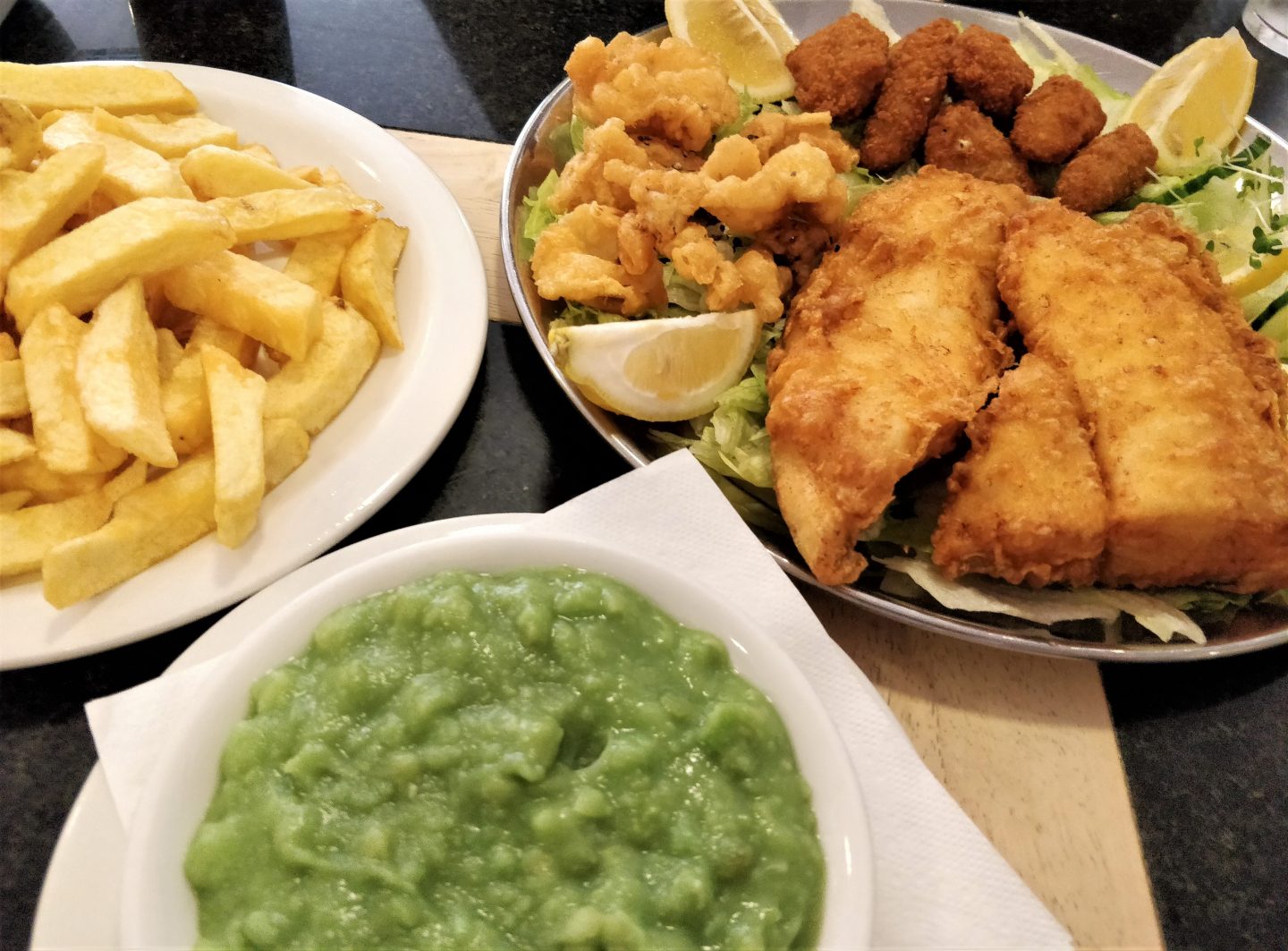 Bardsley's of Baker St
Fish and chips are a must when you're by the coast, and there's no shortage of chippies along the seafront. I'm sure they're all fine, but if you're willing to walk to work up an appetite (20-30 minutes from the beach), I guarantee that you'll be well rewarded when you get to Bardsley's. Established in 1926 and run by the same family for four generations, the friendly team take great pride in what they do, which is evident in every dish. Whether you choose a sharing platter or prefer your own plate, the fish will be fresh and the portions generous. Alongside the usual options such as cod and haddock, there's also a seasonal specials menu which rotates on a weekly basis.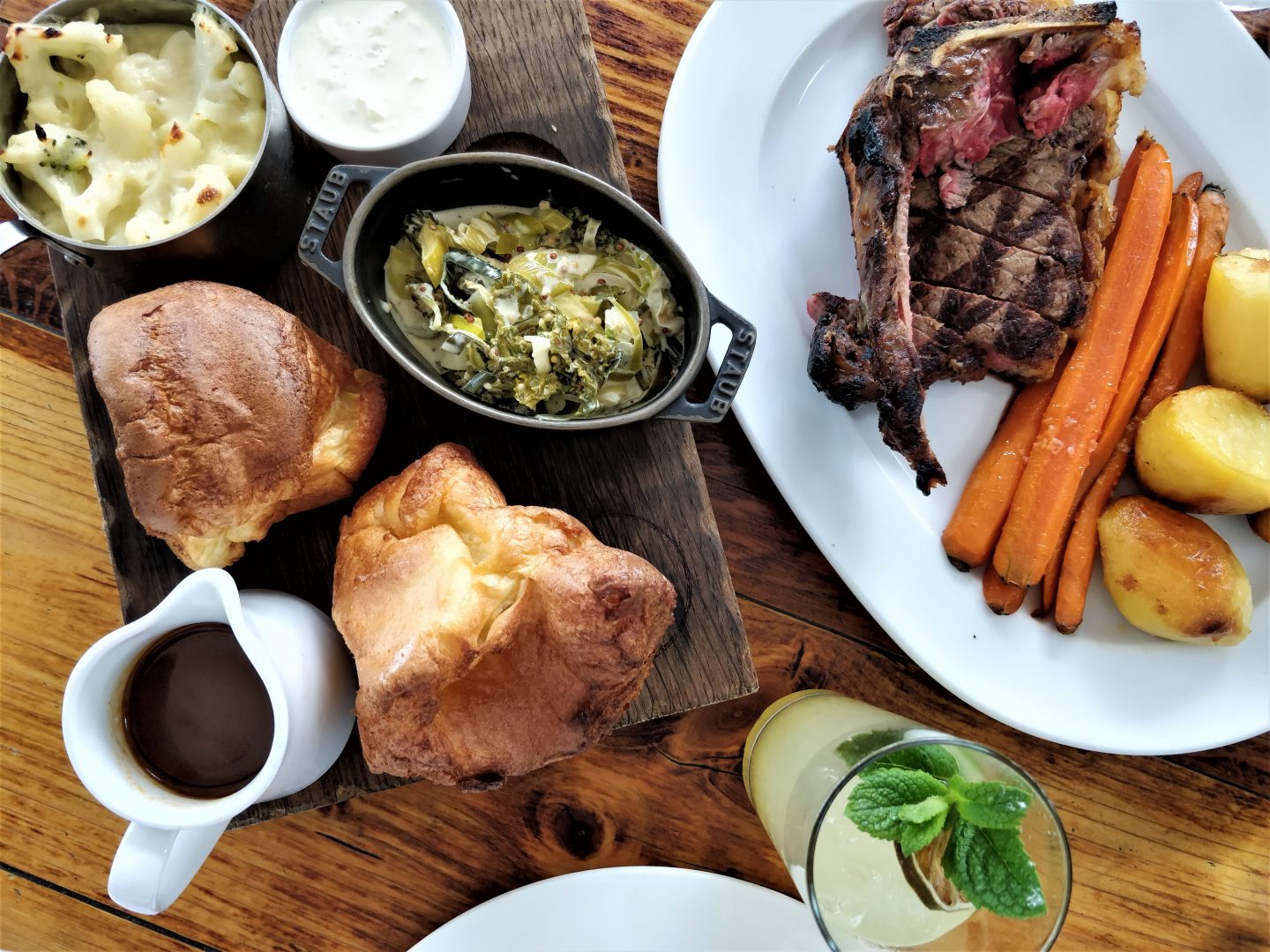 The Salt Room
For those who crave a more coastal experience while tucking into their fish dishes, The Salt Room is the perfect spot. Settle into a comfortable leather-topped stool or chair in the modern, bare-bricked, wooden-floored, sea-facing restaurant while you decide whether to start with oysters and a shellfish platter or dive straight into coal-roasted collection, which currently includes BBQ monkfish, hake and sea bream. Meat lovers won't miss out here, especially on Sundays when sharing roasts are on the menu. Not having booked in advance, we were lucky to score a table at Sunday lunchtime, and even luckier to enjoy slices of roast sirloin of beef with dripping roast potatoes, seasonal veggies and Yorkshire puddings, all covered in bone marrow gravy. Oh, and there's mac 'n' cheese as well. We finished with some complimentary petits fours courtesy of the kitchen to celebrate our anniversary, which was a sweet gesture.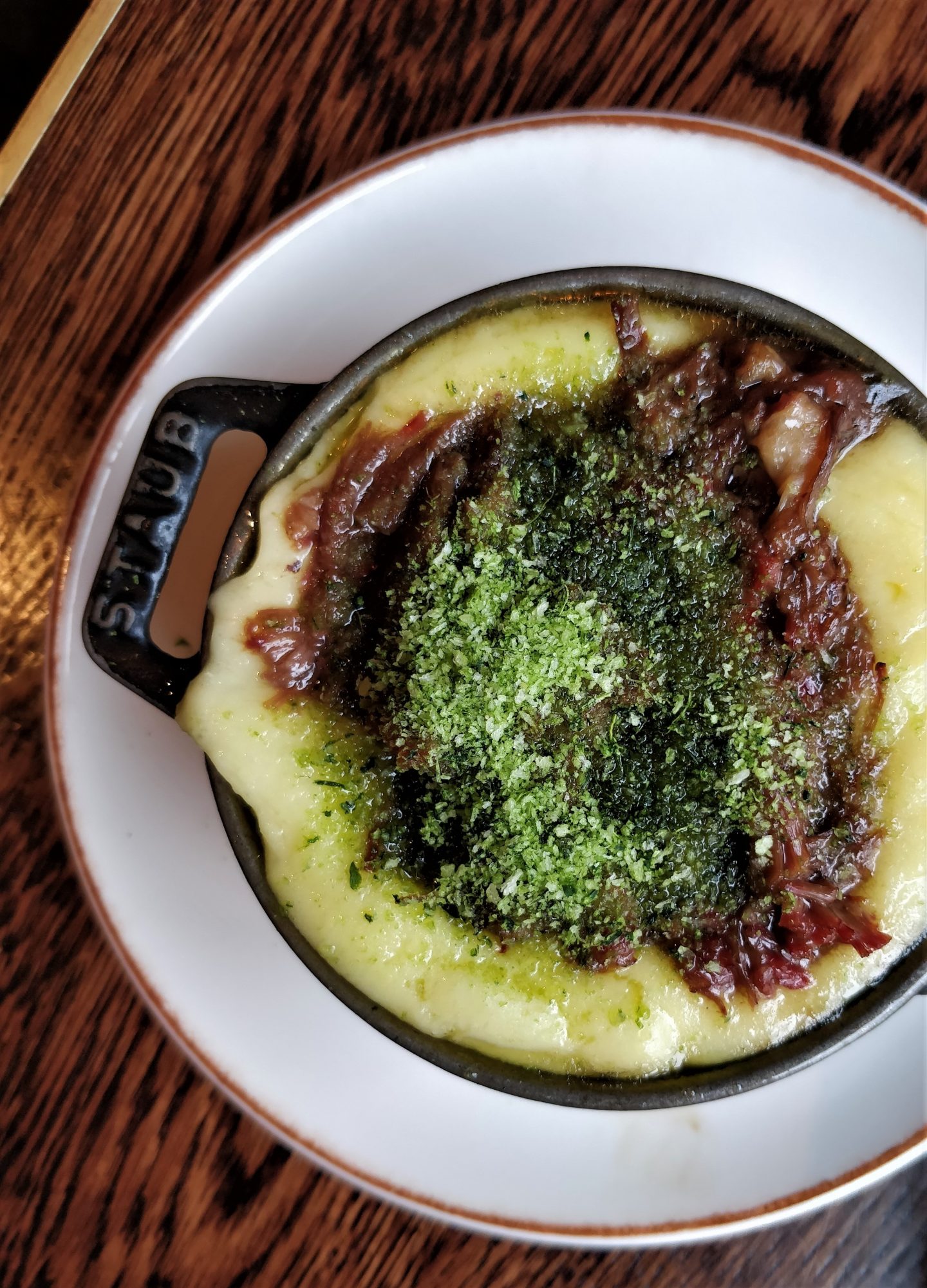 The Coal Shed
Going back to cheese, the mashed potato side that I ordered at The Coal Shed, The Salt Room's sister restaurant (there's also a London branch) is remains the most decadent mash I've ever had the pleasure of eating. I've had plenty of truffle mash in my time, but none are a match for this cheesy concoction, which is finished off with chunks of beef and bone marrow. Steak is the house speciality, so this shouldn't come as a big surprise. Again, flame-grilled food is favoured here, whether you order the prawns, cauliflower or a meaty main. We eased into our lunch with Devilled Devon crab on toast before going heavy with the 35-day dry aged beef burger and venison special. No room for dessert afterwards (my dessert stomach has shrunk over time, it seems), but I'm confident that they're also pretty amazing.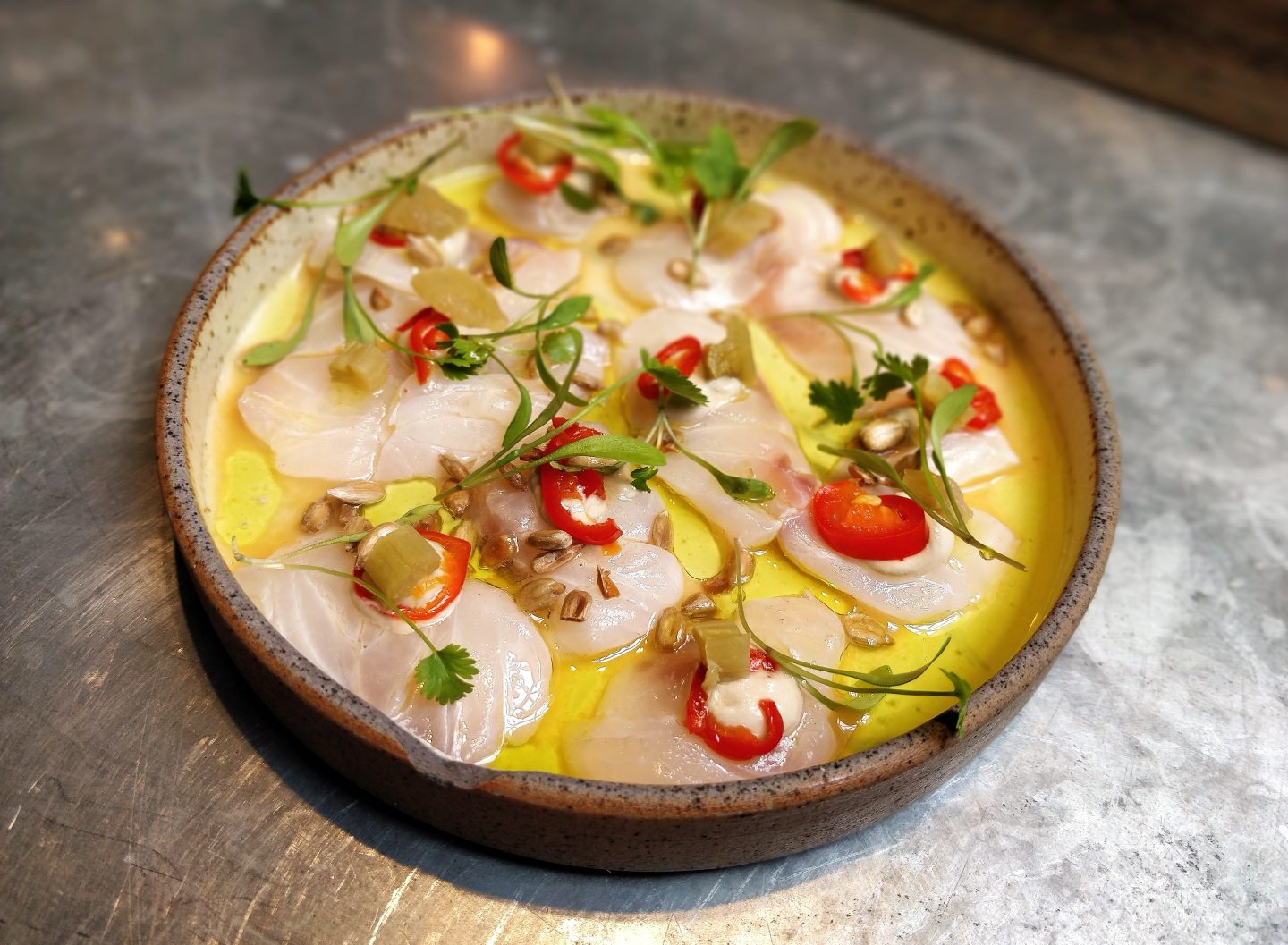 64 Degrees
Brighton has its fair share of Michelin-starred restaurants, which I'd like to try at some point. On my latest trip, however, my friend and I wanted something that straddled both fine dining and smart casual, which we found in the form of 64 Degrees. Tucked away in The Lanes, one of this intimate restaurant's USPs is being able to pull up to the pass and interact with the chefs while they prepare your meal. Another is the quality of the ingredients and skill with which they're handled before being plated and presented to you. Mix and match them depending on your mood or leave the big decisions to the kitchen by opting for the Chef's Selection. Of the small plates we chose, our standouts were the sea bass ceviche and red prawn tacos. You can read more about my experience in my review (link below).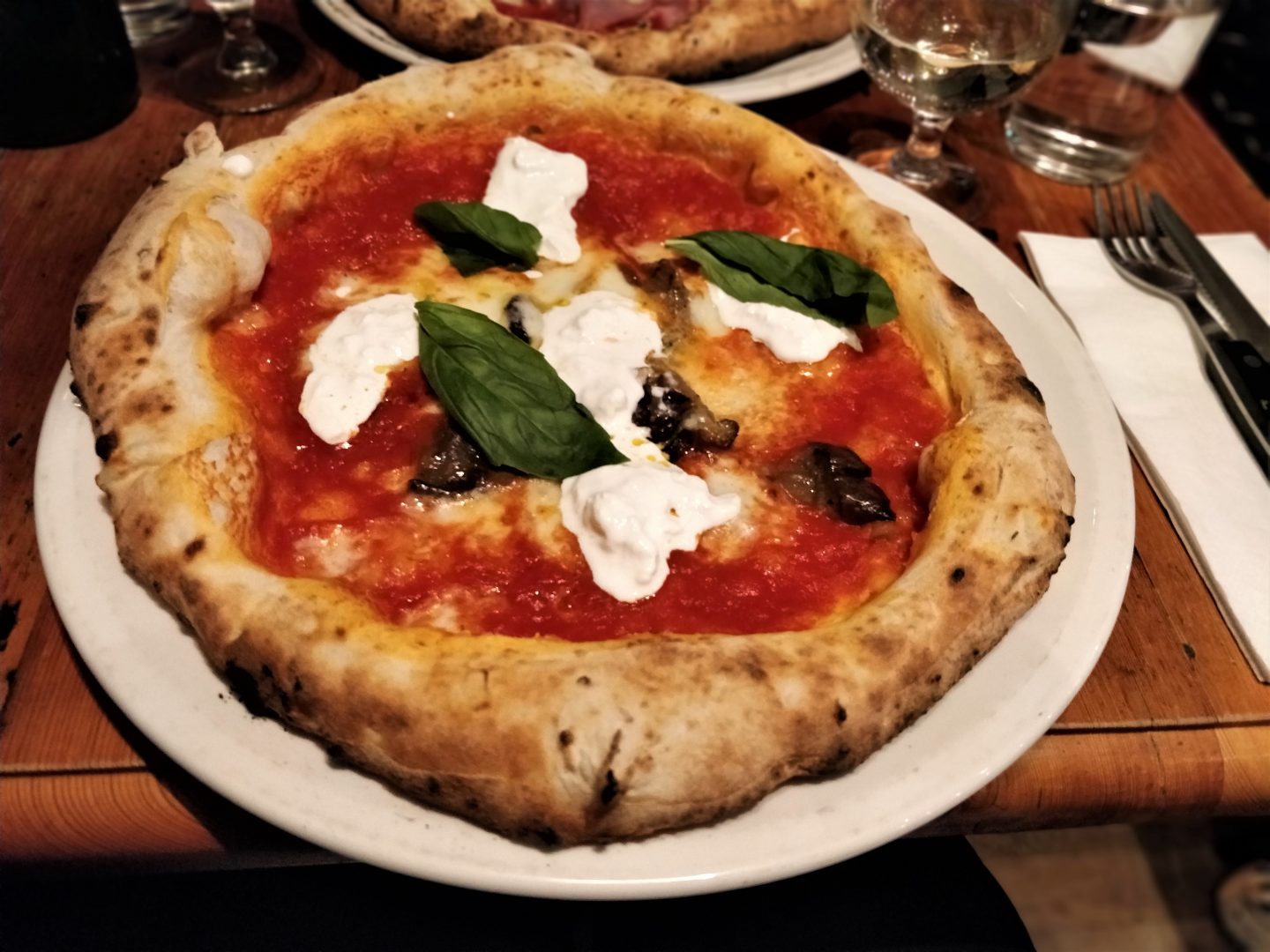 Fatto a Mano
My benchmark for good pizza is my East Finchley favourite, Bufi; it's hard to beat their fluffy, chewy dough laden with the very best Italian toppings. A few bites of my burrata-topped creation, with roasted aubergine scattered around, reminded me of my usual order, so Fatto a Mano definitely deserves a visit when in Brighton. For a short while, you'll feel like you've been transported to Italy: the gigantic blue-and-white tiled wood-fired oven taking pride of place near the entrance; the casual and welcoming atmosphere; the melodious Italian words wafting around the restaurant along with hunger-inducing aromas. There are three locations, so you can rest assured that you'll never be too far from your pizza fix.
I hope this list will come in handy on your first or next trip to Brighton. As it's only an hour away from London by train, I'll certainly be heading back at the earliest opportunity. So, if you or anyone you know would like to share your own favourite places to eat, I want to hear about them, either below or on my social media (@SavlaFaire on all channels).
All photos and words are my own, unless otherwise stated, and therefore remain the trademark of www.savlafaire.com.
LINKS: 64 Degrees Review, Guide to East Finchley: Part 1, Guide to East Finchley: Part 2, Bardsley's, The Salt Room, The Coal Shed, 64 Degrees, Fatto a Mano
PIN FOR LATER