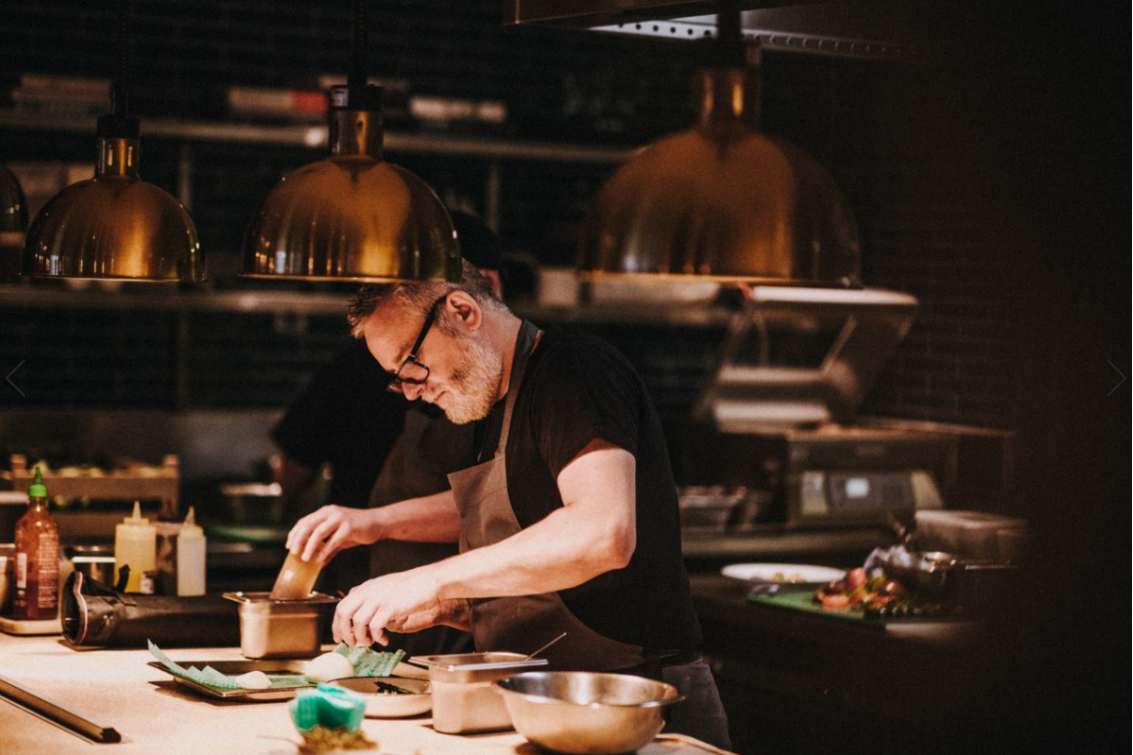 Pete Denhart is the Head Chef at Brigade Bar + Kitchen, a social enterprise collaboration between the Beyond Food Foundation, PwC and BaxterStorey based in a former fire station around London Bridge. Their mission is to train apprentices from extremely challenging backgrounds to equip them with new skills for the future. Prior to joining Brigade, Pete previously worked at Stoke House, John the Unicorn and The Newman Arms, and will be part of the line-up for the Goatober launch dinner alongside Gizzi Erskine, Calum Franklin and Karan Gokani on 1st October 2019 (link for tickets below).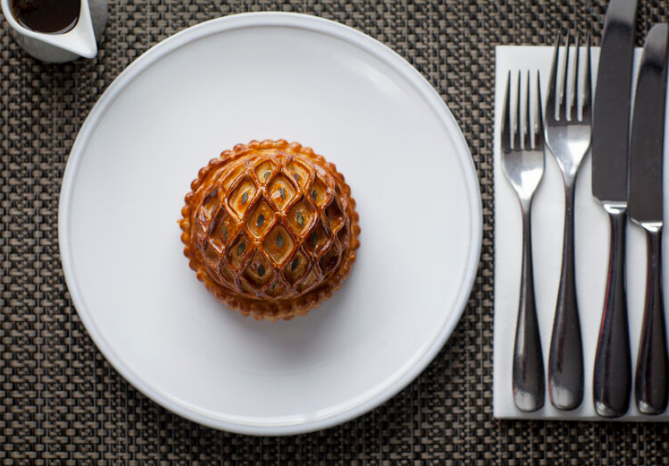 What are your fondest memories of cooking for motor sports teams abroad and do you miss it?
It was amazing for the eight years that I did it: I got to travel at a young age and stay in some incredible places without having to pay for it. Working in Kenya will stick with me for the rest of my life; we started in Nairobi then went out to the Masai Mara. Driving into work and seeing giraffes and zebras running across the road was something special; not your usual commute! Kenya is so diverse – there's a lot of poverty and money in equal measure.
I remember once when I couldn't get to the shops, I got a lift from the middle of the Masai Mara to a supermarket in Nairobi in a chase helicopter piloted by an old RAF Chinook pilot! I did love it all, but it was hard work living out of a suitcase and going from one hotel to another for years.
What are the most rewarding aspects of being the head chef of a social enterprise restaurant?
I've been [at Brigade] for just over a year, so I saw the end of the last cohort and they were really good. I didn't get much training with them because I came on board to handle the new restaurant concept after the refurb. They get three months of training to make sure they're capable of doing the course and are in a good place. It's crazy that within six months, you can have someone running a section who has never been in a kitchen until they come to us, someone who has had a challenging life. There are frustrations along the way, and you don't see the changes on a day-to-day basis, but when you step back, you realise just how much they've progressed; it's a huge transformation.
I came here to give something back, although I've always trained young chefs. I was working in another restaurant before and it had become mundane, so I fancied a change. Which is what I got when we started talking about safeguarding, triggers, key words to avoid, sensitivity to certain smells and so on, none of which I had a clue about a year ago.
What have been the biggest challenges you've faced at Brigade and how have you overcome them?
If I'm having a bad day, it's nothing compared to what some of the team are going through. For them, it's a challenge to get in on time most days, as well as getting some consistency and stability in their lives and taking on responsibilities. No two days are the same: something could happen on the way in or on the way home. For example, they might have lost their Oyster card, which is minor to us, but if you're suffering from anxiety or depression, it can be a trigger. Every member of the team is different. We tend to look for older apprentices, people in their later 40s or 50s, and they've seen more in their lives. Initially, I don't know a lot about their backgrounds, but you spend so much time together in the kitchen, which builds trust and then they open up to you.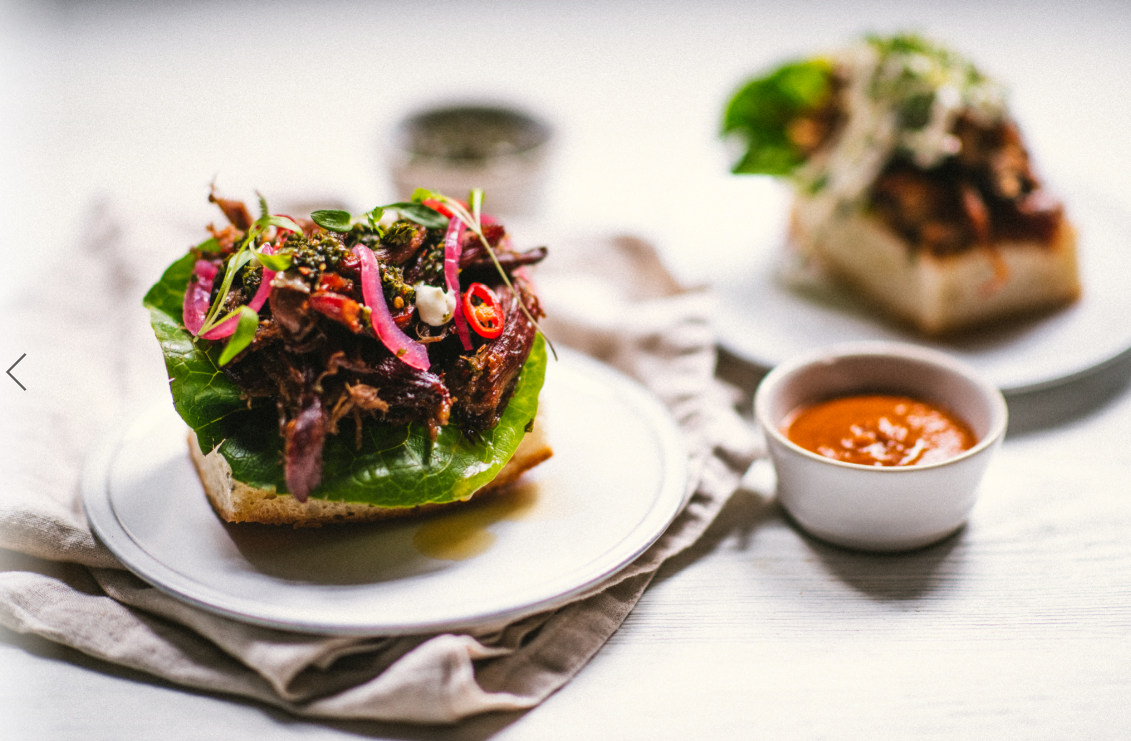 Brigade is now a 7-day operation. What prompted that decision and how has the transition been?
Money! It was five days a week before the refurb. The idea behind moving to seven days was to pick up some of the local trade: Bermondsey has been completely regenerated; London Bridge station is massive; there are loads of great independent restaurants and breweries around the area; and Borough Market is close as well. [Tooley Street] is quiet at weekends compared to Bermondsey or along the river, but during the week, we pick up lots of corporate lunches and dinners. We're still paying rent for the weekend, so you might as well try and get some business in. We do a great brunch and Sunday lunch, which we changed over the summer to make it lighter.
Many of your apprentices have suffered some form of trauma in their lives. How do you support their mental wellbeing and that of the whole team?
We get safeguarding training, and we have in-house social workers. Another social worker comes in every week to speak with each apprentice – there are 13 in total – for half an hour. I run an open kitchen: if anyone has a problem, we talk it out and deal with it. I'm not a trained social worker, but I do have a few friends who work in the industry, as does my sister, so she gives me plenty of advice.
Mental health is a big thing in hospitality now, but it never used to be; we used to suck it up and get on with it. Over the years, we've probably all seen people having a panic attack or freaking out and wondered what was wrong with them, but if I'd known then what I do now, I'd have realised that they might need help. It's about 28 years too late for me, though!
I've worked with some challenging chefs in the past and always said that I want to be different from them. I want to be approachable; I find that you get more out of your staff that way. Don't get me wrong, we're like a family here, so we do kick off occasionally, which I think is healthy.
What does the future look like in the Brigade kitchen?
We'll start looking at the next cohort over the coming months. Beyond Food handle this; they'll go to hostels, day centres and places where vulnerable people go and explain the opportunity they could have. When I first started, I wanted to turn everyone into chefs, but as you get more involved, you realise that some might not make it into a full-time kitchen. However, we've given them a life skill and they can now look after themselves, as well as being able to identify an Isle of Wight tomato.
We also work with other charities, such as The Conduit Club, who are more understanding of the apprentices rather than other places because the expectations are different. I'd like to get more involved in the charity side by offering more training early on and having a smoother transition from theory to practice, e.g. tastings, kitchen tours, focusing on produce and cooking techniques, etc.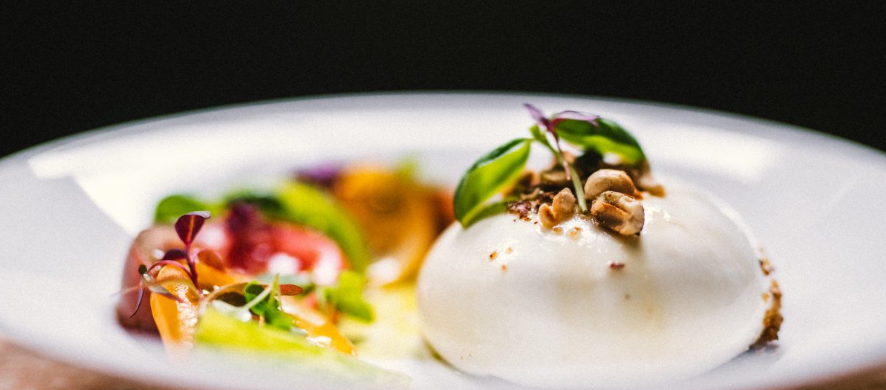 How has your attitude to food changed over time?
As a young chef, I was in a more fine dining environment, which I enjoyed back then as I learned so much, which I don't think happens as much in kitchens now. We're a training kitchen, so we do do more of that, which means that I need to brush up on things which I haven't done since my college days! Every day, we get whole fish in and fillet them and large cuts of meat which we break down. My philosophy has changed in that if you look at my menu now, it's not fussy: it's just great produce cooked simply. To some extent, that's harder because there's nowhere to hide. If we have steak on a plate, it needs to be cooked and seasoned perfectly then rested.
I have more respect for suppliers these days; 20 years ago, you just got boxes through the door and didn't understand the chain. But now I know my suppliers, I've been to see them, I believe in them and respect their passion. I started working with Philip Warren Butchers and The Cornwall Project during a pop-up at The Newman Arms. Matt [Chatfield] used to run the pub and is now behind The Cornwall Project. He's a passionate Cornishman who believes in his product. As for the meat, I've seen some amazing stuff, but I think Warren's are among the best guys around. I'm quite lucky they use me, or that they let me use them: they've got a big list and use some of the top guys in London. They only want to work with people who respect the product.
What would be some of the most annoying things about living with you?
I don't think I have that many bad habits, but I probably do. I'd say working too much and then falling asleep on the sofa and watching trashy TV. I watch a lot of the Quest channel, so Swamp Loggers set in deepest, darkest America, and other random tacky TV shows! I just sit there and stare.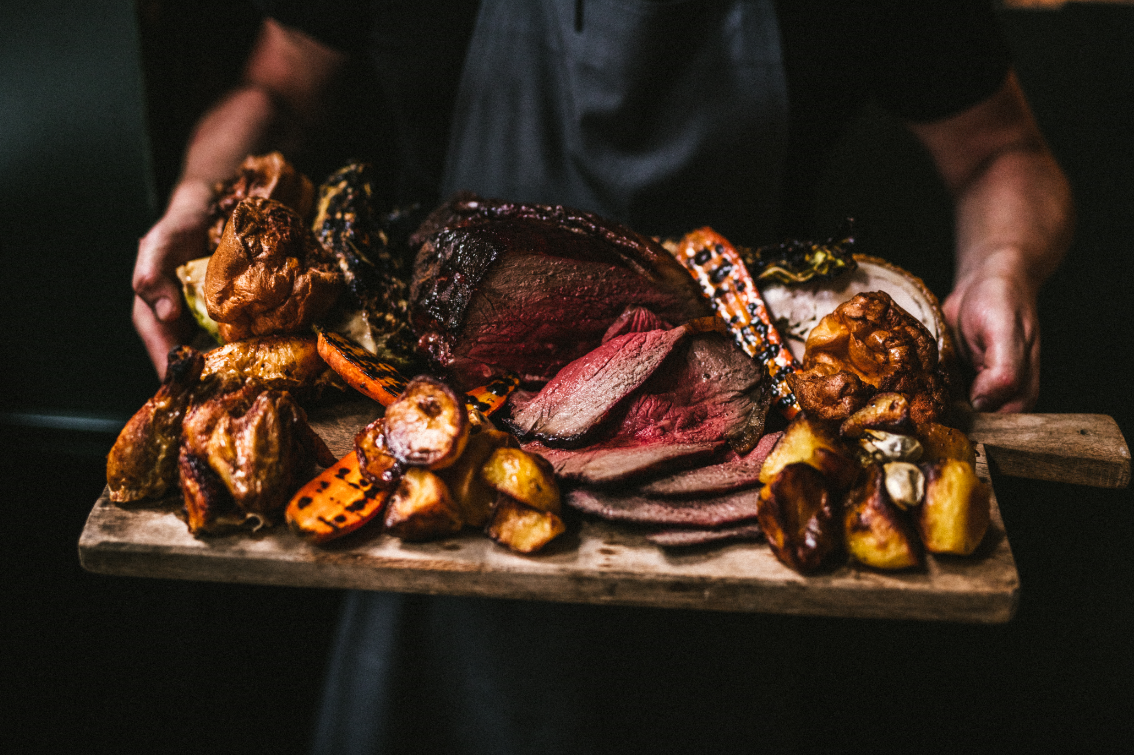 If you could abolish one piece of modern technology, what would it be and why?
It has to be the micro scooter, the ones that the kids should have, but instead you've got middle-aged men on them. They've got the electric ones now as well. I know they're probably great for the environment, but just walk! One of my friend's kids in Texas has one and he does back flips on it at the skate park, but grown men shouldn't be on them. That's one of my pet hates.
At which job do you think you would fail miserably and why?
Anything where I'd have to sit down in front of a computer; I couldn't work in an office. I couldn't do a 9-5, and I'm not designed to work in an open-plan office. Whether it's right or wrong, you can probably get away with saying more in a kitchen than in an office. I wouldn't last very long, and my spelling is terrible, so it just wouldn't work out. I'd rather stand up for 16 hours than sit down all day.
What's the one thing that people always misunderstand about you?
I don't know – I think I'm perfect! Nah, I'm quite a chilled, laid-back person, so sometimes it might come across as me not caring or being interested. I think it comes from my parents because they're the same way. I don't really get stressed out. When people meet me for the first time, they might just think, "Is he all right? He didn't seem that interested or excited." But if you put a lump of meat or some exciting produce in front of me, it's a different story; I'll be grinning from ear to ear.
What talent do you yearn for and for what reason?
I took trumpet lessons for three weeks when I was 13-14. Looking back, I wish that I'd stuck at it because playing the trumpet, saxophone or piano is so cool and interesting to watch. When I hear people playing the piano in train stations, I get a sense of regret. I wasn't very good at it, so I just gave up.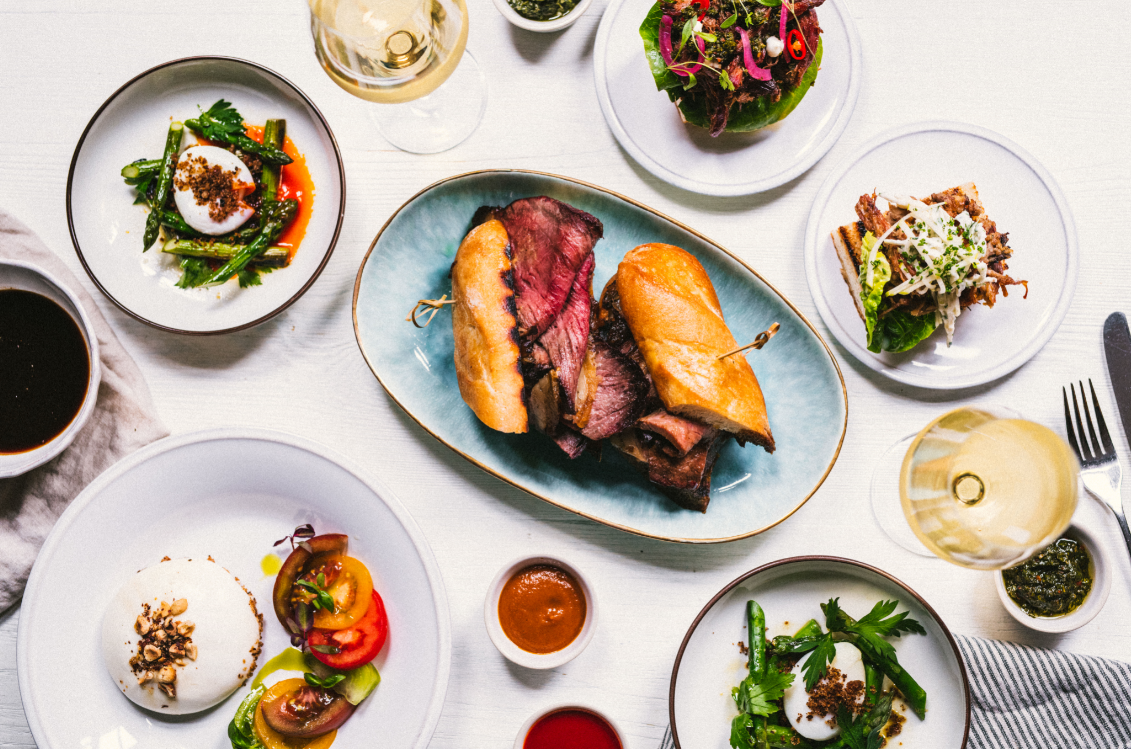 Diners taking photos and videos of their meal to share on social media is a reflex action nowadays. How do you feel about this modern-day obsession?
I'm guilty of it sometimes as well. It's good for promoting a restaurant, or if you really love a dish in a restaurant, it's a great way to give another chef a pat on the back without going to see them and annoy them because they're busy. They can look at it on the train on the way home like I do and go, "Oh, they were in!"
It's just part of the world we live in now, and it has its good sides, but I don't like the extreme where people bring in their DSLRs and picture boxes. I remember going to a supper club where I happened to sit next to a food blogger. They took pictures of everything and each one took 5-10 minutes. By the time they'd finished – and it was sharing plates, by the way – the food was cold.
We get a lot of tourists here, so it's a memory for them, not just of the food, but also the fire station, which is a beautiful building. Unless they know about the social side of it, I don't need think they'd expect the kind of food that we do, the quality of the produce and the seasonality. I don't find it offensive to see them taking photos; it's nice that they think it's worth doing.
In an interview, you previously said, "Life is like a bank – you can only get out what you put in." What do you still hope to achieve from your life, both professionally and personally?
This was a quote from one of my first head chefs who I spent nearly six chefs following, because that's what we do as chefs: we follow our leader! That has stayed with me throughout my career, and I find myself saying a lot of things that I was taught at an impressionable age. It can be applied to anything you do; you get out what you put in.
As for the future, I turned 44 this year, so I need to start taking something out. I find it hard to step away from the restaurant; one of my biggest problems is learning how to let go. I have a great team and should let them take over more. Thing is, I love being in the kitchen, even though I moan about being tired or the hours. Deep down, I really do enjoy it. I'd like to carry on doing this for a few years and then do something small on my own, move down to Cornwall and live the dream.
I've done a lot of travel, but I'd love to go on a foodie tour of Vietnam and learn how to cook some authentic dishes. Or maybe move to Texas because that's my other happy place; I go there every year. I'm a free spirit, so I don't really plan for the long term. Maybe I should, but I'm quite content. I want to do something for me.
If you enjoyed this Pete Denhart interview, check out the rest of the Spotlight on Chefs series here.
Links: Brigade Bar + Kitchen, 10 Things I Loved about Kenya, Calum Franklin Interview, Holborn Dining Room Review, James Cochran Interview, Hoppers Review, Goatober dinner tickets
PIN FOR LATER