Before moving to Berlin in November 2020, we were unaware that Prenzlauer Berg was popular with expats. I can see why as it's a sanitized version of the city, and very family-friendly if you have young children (painful if you're trying and failing to have them, though). We ended up there as it wasn't too far for Neil to drive to work, plus its location made it easier for me to get around on foot or on public transport.
During our time in P'berg (which was only meant to be for a month, but it was home for five months), lockdown scuppered our social life, but thankfully we could still order food from local restaurants to get a taste of what the area has to offer. Bakeries were also open for takeaways, so walking around to discover them became a favourite pastime. Which places are worth writing home about? Here are the restaurants and bakeries we tried and loved, in no particular order, and hope you do one day, too!
---
BAKERIES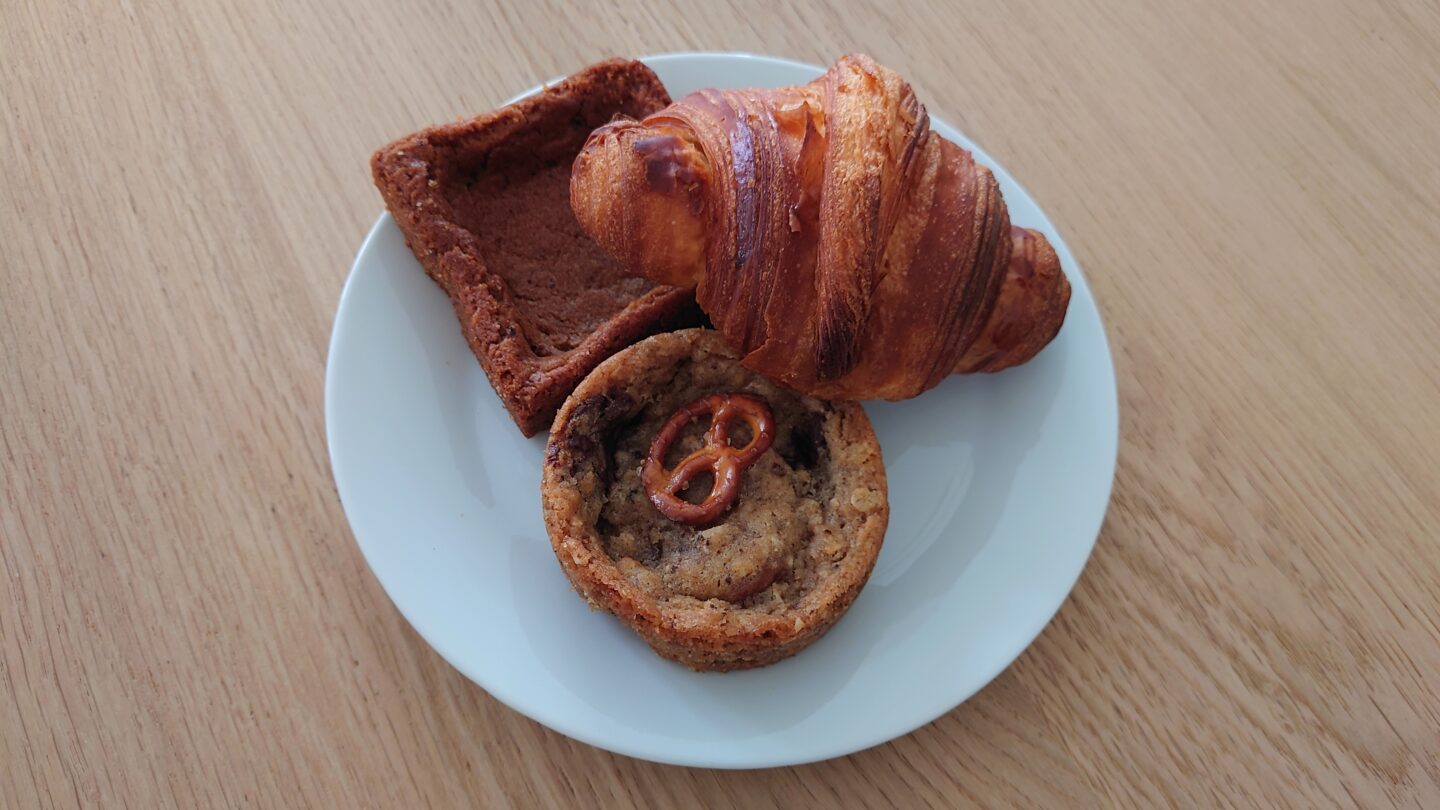 Zeit für Brot
If you're into fluffy, flavoured rolls, this artisan bakery is a must. There are five of them in Berlin (plus three in Frankfurt and one in Hamburg), so no excuses. Our closest branch was barely a 10-minute walk from our flat, which meant that we chomped our way through plenty of Schokoschneken (chocolate rolls) and house sourdough in winter. Other roll options include cinnamon (with or without apple), raspberry and white chocolate and chocolate and banana, but the simple chocolate version is superior to the rest of the range – trust me.
Cookies & Co
Having drooled over this local bakery's Instagram feed for ages, I knew I'd be impressed by their cookies, but didn't expect to be blown away by their pastries. First things first, the cookies: peanut butter and miso is full of umami; chocolate chip is rich, with proper chunks of Valrhona chocolate; and while 'Compost' sounds dubious, it tops the table for us thanks to a winning mix of pretzels, dark Valrhona chocolate, potato chips, other salty snacks and oatmeal flakes. On my first visit, I also picked up a plain croissant, which was beautifully flaky and light, as they should be, but rarely are. They have plenty of Insta-friendly items, but I prefer the classics.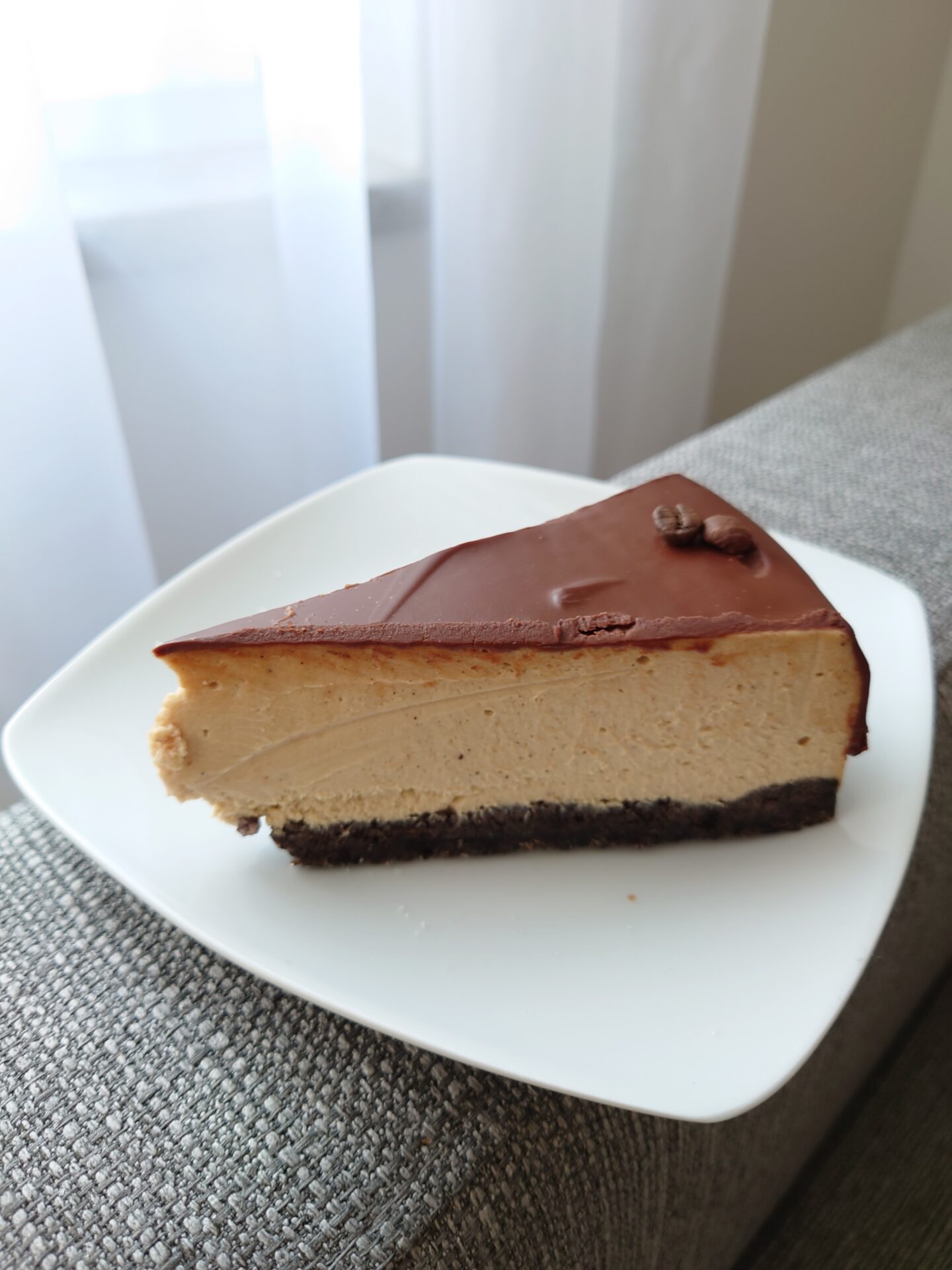 Black Isle Bakery
Set up by Ruth Barry a few years ago, BIB served British classics such as cheese scones alongside French pastries and other mouth-watering treats that made us feel right at home. Ruth sadly announced that she was stepping away from the bakery in June, and not just because of the impact of the pandemic. It turns out that in today's world, "trendiness trumps integrity" – the lack of a "superstar product", e.g. a cruffin, meant that BIB failed to appeal to the 'camera eats first' crowd. In Ruth's view, everything on the menu was worth visiting the bakery for, not just a single item. It's currently closed, but will reopen under new management. Oh, it's in Mitte, but I was living in P'berg when I stumbled across it, so it can still be on this list.
Black Apron Bakery
Another Mitte-based bakery (or "high-end bakery" as per their website), which I'm including because it's within walking distance of P'berg. My round-up, my rules! It'd be easy to dismiss this place due to its photogenic pastel décor, marble tabletops and pink outdoor benches, but then you'd miss out on blissful moments of indulgence. Their espresso cheesecake is the stuff of my dreams, and there's also lemon, chocolate, triple chocolate, New York, salted caramel and apricot versions if you can't stand coffee. Loathe as I am to admit it, I also love their cruffins. The chocolate and dulce de leche ones were the first of a few we enjoyed. The menu also features scones, cakes, fruit pies, cinnamon rolls and banana bread.
---
BURGERS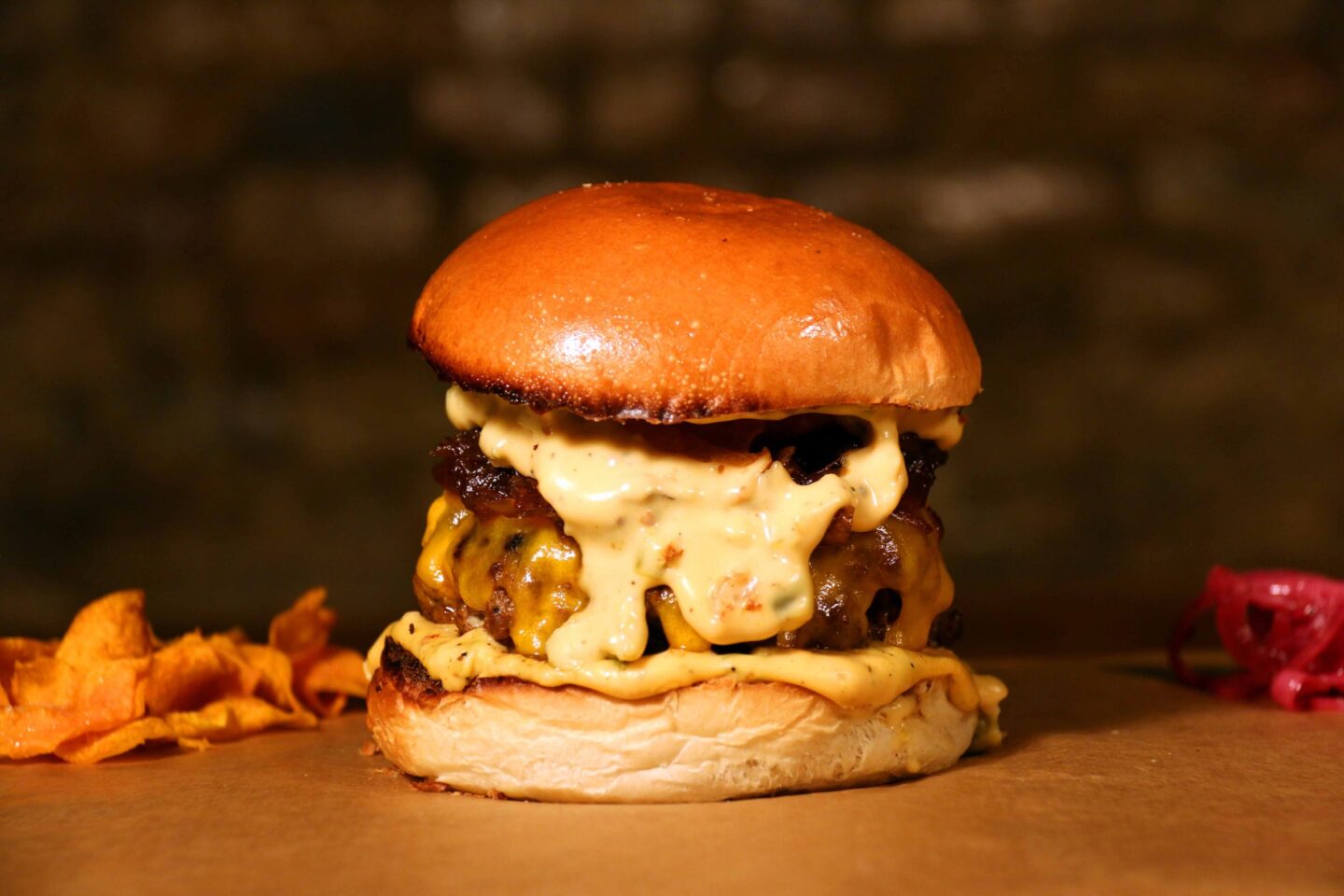 When I asked a Berlin-based friend for her food recommendations, she told me that one thing the city does well are burgers and pizza. She wasn't lying.
The Bird
Anywhere that refers to a well-done burger as "a burnt offering", followed by "You have destroyed a piece of nature and upset the chef" instantly earns my respect. The Bird is passionate about beef, which is imported from the States and ground on site daily. As the meat has been dry aged for 30 days, it's tender and flavourful. Options range from the plain Ghetto burger to the Drunk Ghetto, topped with American cheese (I love real cheese, but most don't belong on burgers IMO), fried onions and a shot of whiskey or vodka on the side. I'm all about classic burgers and this place satisfies my cravings and then some.
Salt 'n' Bone
This P'berg favourite is lovingly called "a meat lover's paradise", but there are plenty of fish and vegetarian dishes available. We'd heard rave reviews about their burgers from friends and so focused on them for our first order. The pulled pork and BBQ burgers are stacked high with juicy meat – eating them is a messy experience, which is part of the fun. I'm glad that we were in the privacy of our own home when we devoured them because it wasn't pretty. No regrets, though.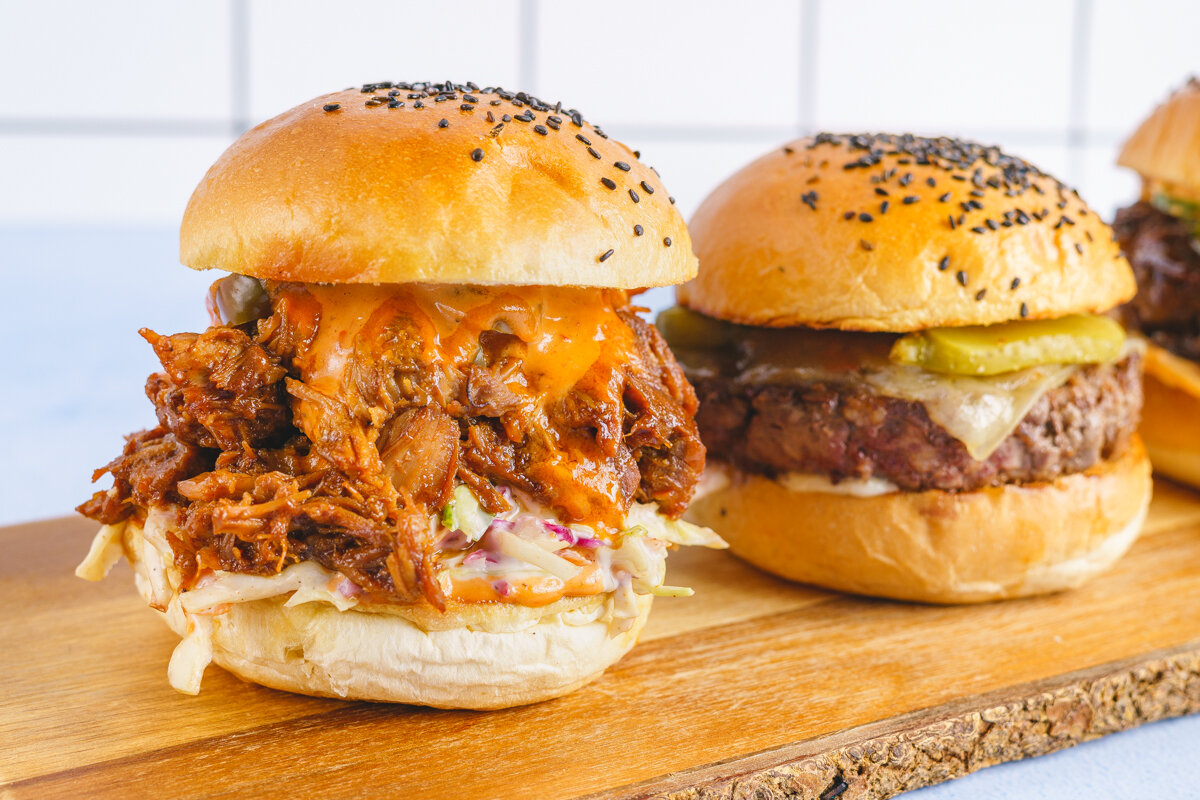 Blackbeards
This joint is all about the pleasures of BBQ. Unlike most menus in Berlin, the only vegetarian-friendly options are the sides, so never suggest it to anyone who isn't a carnivore. After a few drinks at home, we decided that cooking dinner wasn't the wisest idea and ordered a couple of burgers instead. Compared to my classic beef burger, Neil's pulled pork burger was a mountain of juicy meat, coleslaw, apple chutney and BBQ sauce. Slowly but surely, we polished them both off, but did wake up during the night feeling parched as they were pretty salty for our palates. But that hasn't stopped us from wanting to try the other dishes on the menu.
---
PIZZA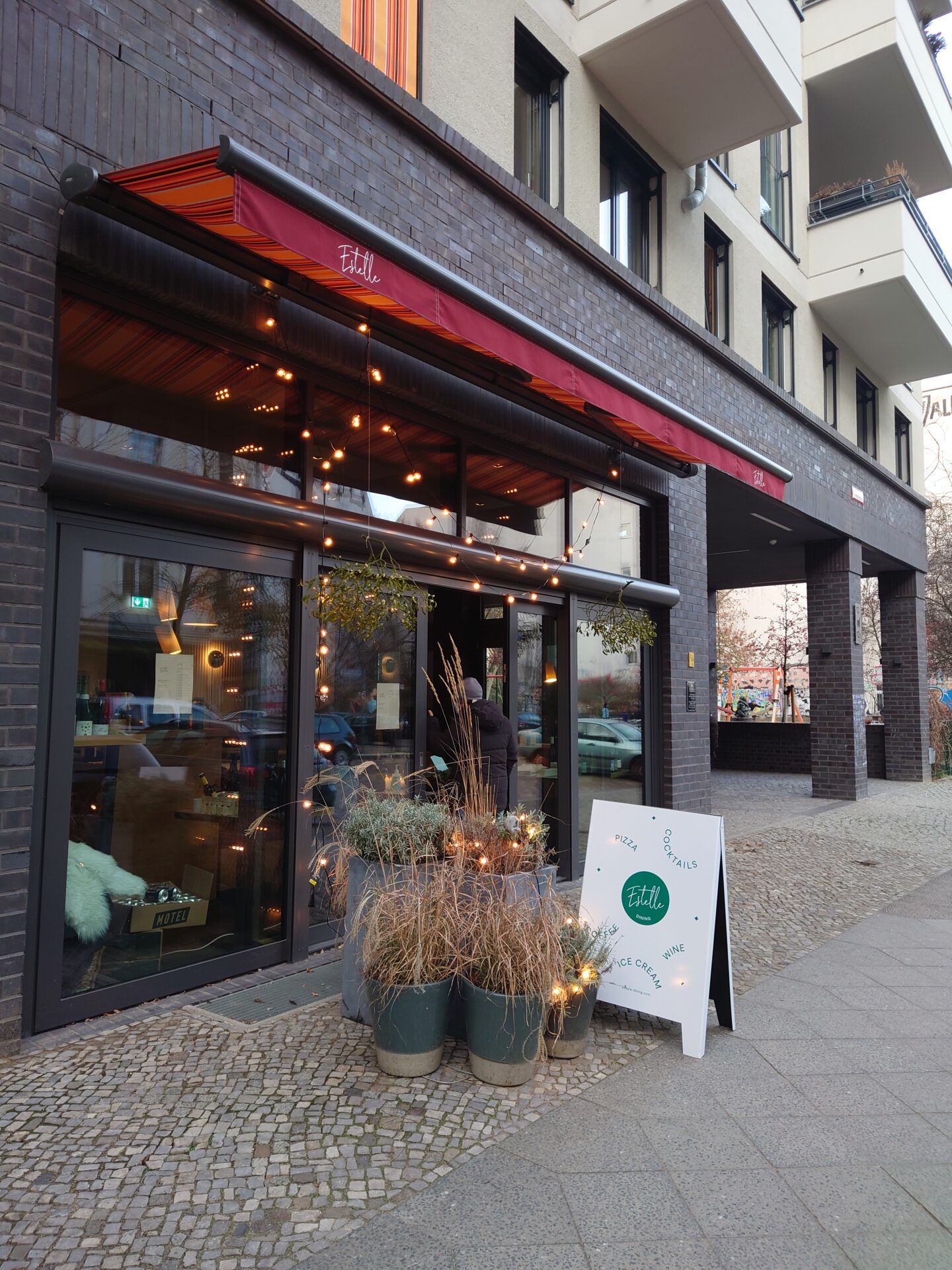 Estelle Dining
During lockdown, Estelle's Neapolitan-style pizzas with their fluffy crusts filled our bellies a few times. Seasonal specials with ingredients like pumpkin went down a storm, although I always returned to their staples: mushroom, mushroom cream, lovage and mozzarella; and roasted, pickled and charred onions with thyme and mozzarella. To celebrate NYE, we ordered their celebration box containing Caesar salad, a large "square pie" (similar to focaccia) and ice cream. It was a memorable way of entering a new year, and more than enough food for three meals. As well as pizzas, you can pick anything from salads to steak tartare. Make sure to save space for dessert because their brownies, banana cake, carrot cake and cookies are heavenly. I miss chatting to the lovely team on my daily walks.
Mamida
As soon as we heard sourdough pizzas were arriving near us, we made a note of their opening date in our diaries. Mamida have set themselves apart from their numerous competitors by offering some unique pizza pairings, such as the Ginger Twist (carrot and ginger cream, pumpkin seeds and sage) and Poppy & Truffle (salsiccia, fresh ricotta, courgette, honey truffle dressing and poppy seeds). Our highlight, however, has always been To Fig Or Not – we've tried a few 'Nduja pizzas since we moved to Berlin, but Mamida have nailed it with smooth, top-quality spicy pork paired with a sweet fig compote. Vegetarians and vegans are also well catered for.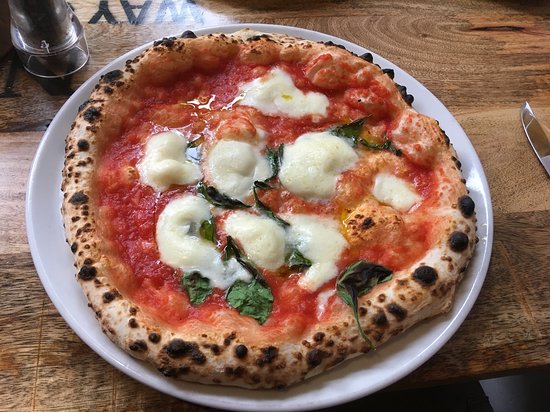 Malafemmena
Another one for the list for anyone who loves big crusts and they cannot lie (no idea why that song popped into my head, but now it'll get stuck in yours). While the P'berg branch was a short walk from our old place (they have a second one in Schöneberg), we only ordered from there once, so I can't offer much in the way of detail. Expect all the classics, from simple Margheritas (which is what I tried and enjoyed) and fiery Diavolos to grilled veg and calzoni. Scroll through their Instagram feed to see their creations from all angles. Just don't do it when you're starving as you'll end up salivating over your screen.
Standard Pizza
These guys don't mess around when it comes to making traditional Neapolitan pizzas – their Instagram handle is @standardseriouspizza. As well as their P'berg location, you can find them in Mitte and Charlottenburg, although the menus vary slightly between them. Again, this was another place that we've only tried once, but their 'Nduja and vegan (roasted veg with a tomato or potato cream base) left a good impression. I'd love to head back for their Neapolitan Meatball (beef meatballs with a ricotta-stuffed crust) as it looks and sounds heavenly to me. I've long preferred vegetarian/vegan pizzas over meaty versions, but there are always exceptions to the rule.
---
CASUAL FINE DINING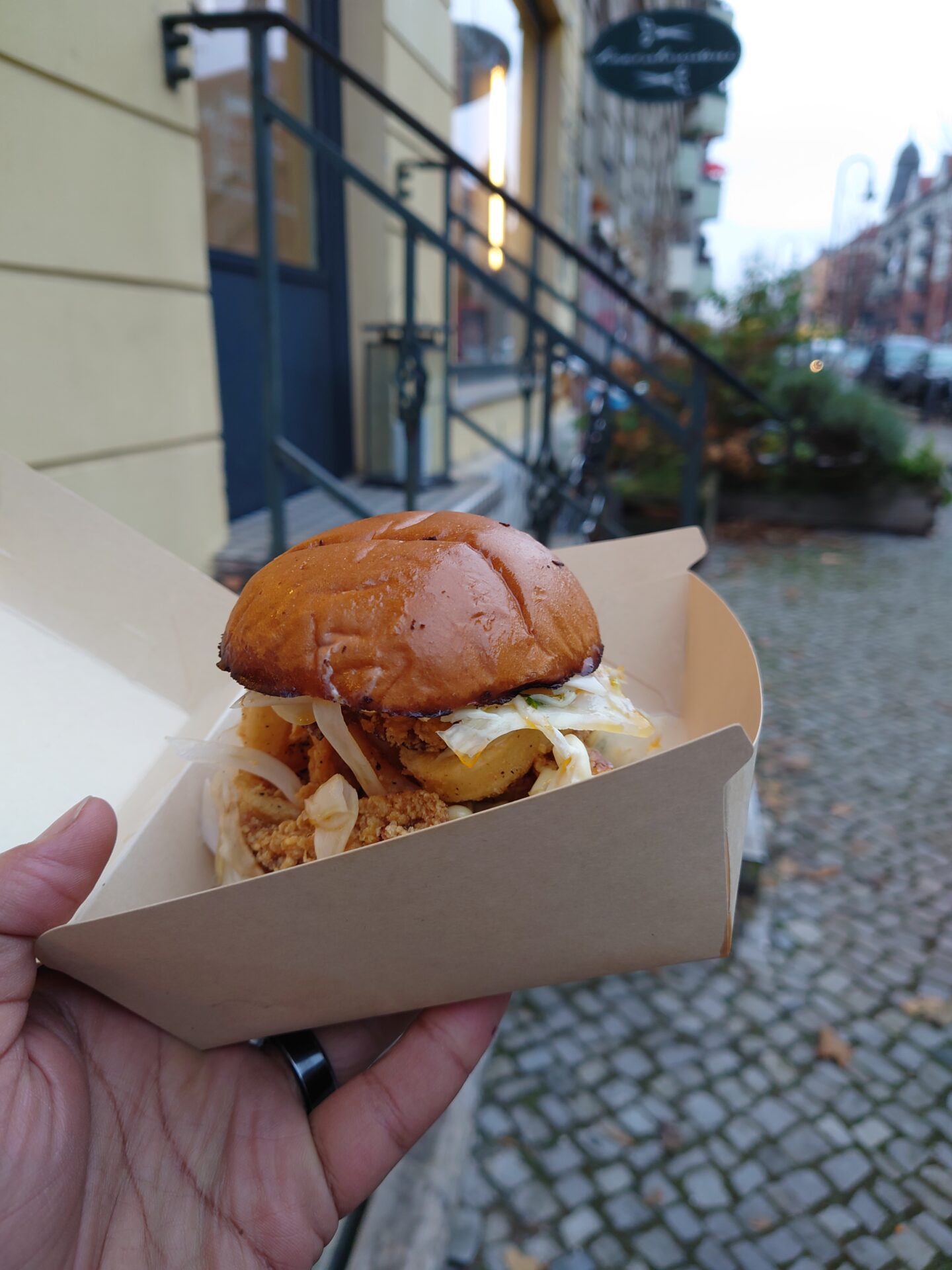 Mrs Robinson's
We have so many fond memories of this independent restaurant. Passionate about produce, flavour and processes, they draw inspiration from all around the world. During winter, their fried chicken, squid slider with crab sambal and warm spiced apple juice with Calvados, all served from their window, kept our fingers from freezing. When they announced they were offering festive cook-at-home boxes, I immediately ordered one for our first Christmas in Berlin (scroll back through my Instagram posts if you're curious about the menu). More recently, I celebrated my 40th birthday there, which was our first meal out together since we visited A Wong for my big day last year. We loved every dish on the tasting menu, with the unanimous highlight being the octopus and aged beef fat skewers; oodles of intense flavours and varied textures.
Otto Berlin
If you've been following my Berlin food adventures, you'll know how much love I have for Otto's. Their lockdown 'pivot' saw them start serving a rotating weekday lunch menu from a window. Daily specials range from chicken fricassee and pasties to meatballs with mash and fried chicken (alongside vegetarian options, of course), some of which I ate outdoors while there was still snow on the ground because I was so eager to enjoy them then and there. It only took 15 minutes to walk there from home, but sometimes I couldn't wait that long to tuck in. On certain weekends, they switched things up with pizzas (their White (fermented potato confit in koji butter, labneh and dried cheese miso) and Green (marinated oyster mushroom in sourdough shio koji, parsley and wunderlauch pesto) ones are dreamy) and tacos, which are worth queuing for.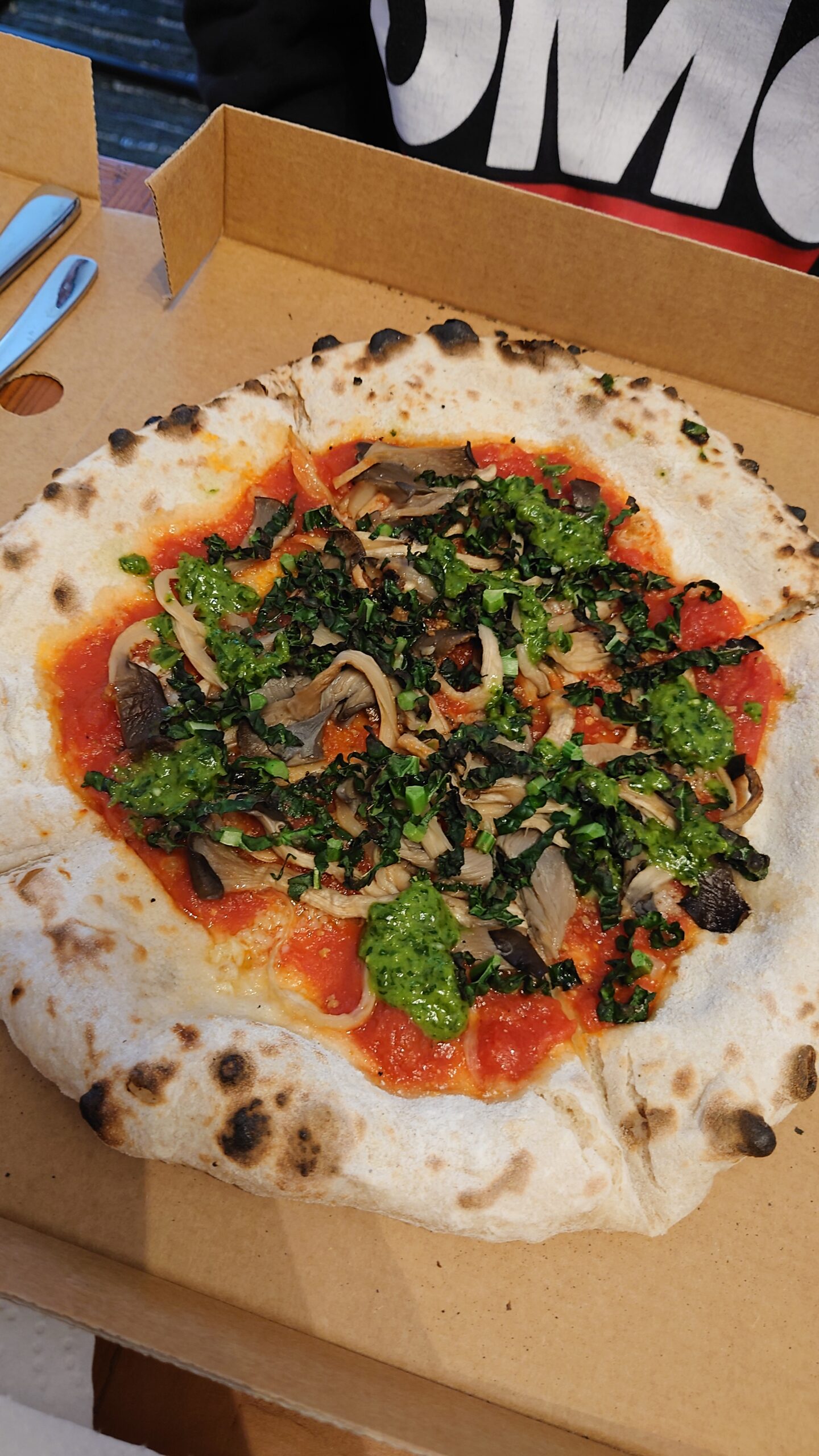 ---
OTHER MENTIONS
Tiffin
We had it on good authority that the Indian food scene in Berlin isn't great due to the one-sauce-fits-all approach, and lack of chili (Germans aren't fond of spicy food, so most "hot" dishes really aren't at all). Thankfully, shortly before we moved here, Tiffin set up their delivery service, so whenever we crave a taste of home and don't fancy cooking ourselves, we hit them up. Their menu, which is regularly updated, features the likes of Keema (minced mutton with peas), Baingan Ka Bharta (grilled spiced aubergine, which I really don't like in general (the mushy texture bothers me), but this version is moreish), Dal Makhani and much more, plus carby essentials such as Parotta and Chapati. The flavours are reminiscent of my mum's cooking, which is high praise indeed.
Guten Dag
I didn't appreciate the amazingness of fried chicken until a few years ago; James Cochran's take on it was the one that converted me (read my review here). Since then, I've been making up for lost time, including several portions from this Korean food stall under the U-Bahn track on Schönhauser Allee). Their sweet and spicy thighs with fries on the side was the perfect comfort food to get us through those cold winter weekends. We never got to enjoy it fresh out of the fryer as it was too cold to stand around outside, but we recently discovered their Kreuzberg branch, so we may venture there before summer is over.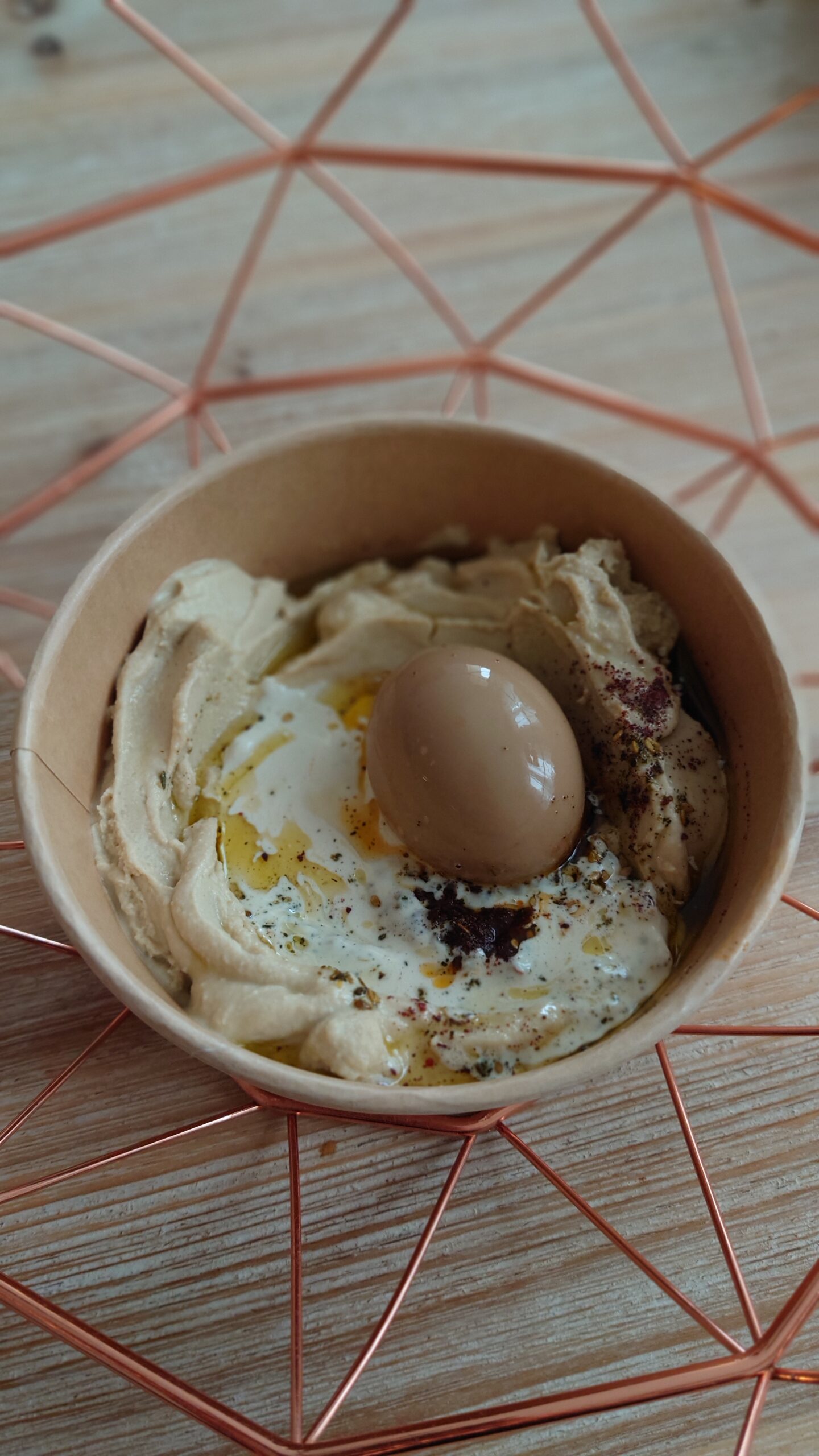 The Eatery
According to their Instagram bio, they're a "Middle Eastern Confusion Restaurant". You might remember me eulogising about their creamy hummus with a ramen egg plus za'atar, sumac and pita a while ago. We've also tried their spiced lamb shawarma, which was devoured in no time at all. Although I'm a slow eater, the white chocolate and macadamia nut cookie with Persian berries soaked in saffron disappeared before you could say, "Obsessed with desserts much?" It made me sad to see the empty terrace when I swung by, but it's buzzing now that indoor and outdoor dining is possible again.
Orlando
Sicilian food is synonymous with happiness – at least that's the case at this small deli and restaurant. The enticing smells coming out of their kitchen when we stopped off for Glühwein lured us back for takeaway one evening. Of the two lasagnas we ordered, it was the pumpkin and sage one that blew us both away (the beef one was also delicious, but heavier in comparison).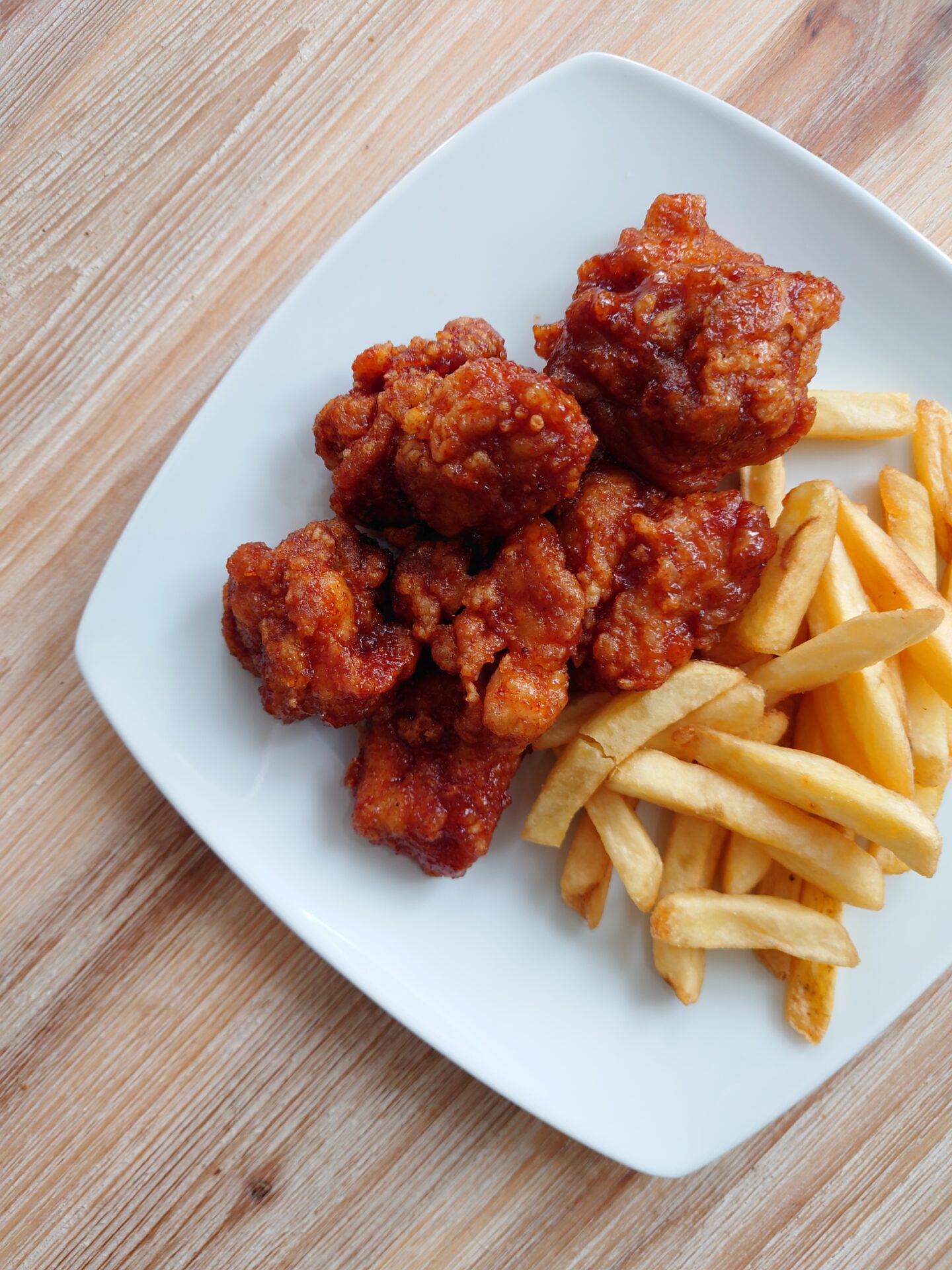 ---
After P'berg, we moved east to the outskirts of Friedrichshain. While we were only there for three months (we wanted to stay longer, but our landlady decided to sell the place, so we had to vacate), we made the most of restaurants opening their doors again. More on my favourites in the next post.
Good work if you've made it this far! If you read all my recommendations, which places appeal to you the most and why? Let me know in the comments below or on social media (@SavlaFaire)! All photos are mine, unless otherwise stated, and remain the trademark of www.savlafaire.com.
---
For more of my food-related travel posts, check out the following: Best Pintxos Bars in Bilbao, 10 Things I Love about Kenya, Top 10 Pintxos Bars in San Sebastian, Best Pintxos Bars in San Sebastian
---
Links: Zeit für Brot, Cookies & Co, Ruth Barry, Black Apron Bakery, The Bird, Salt 'n' Bone, Blackbeards, Estelle Dining, Mamida, Malefemmena, Standard Pizza, Mrs Robinson's, Otto Berlin, Tiffin, Guten Dag, The Eatery