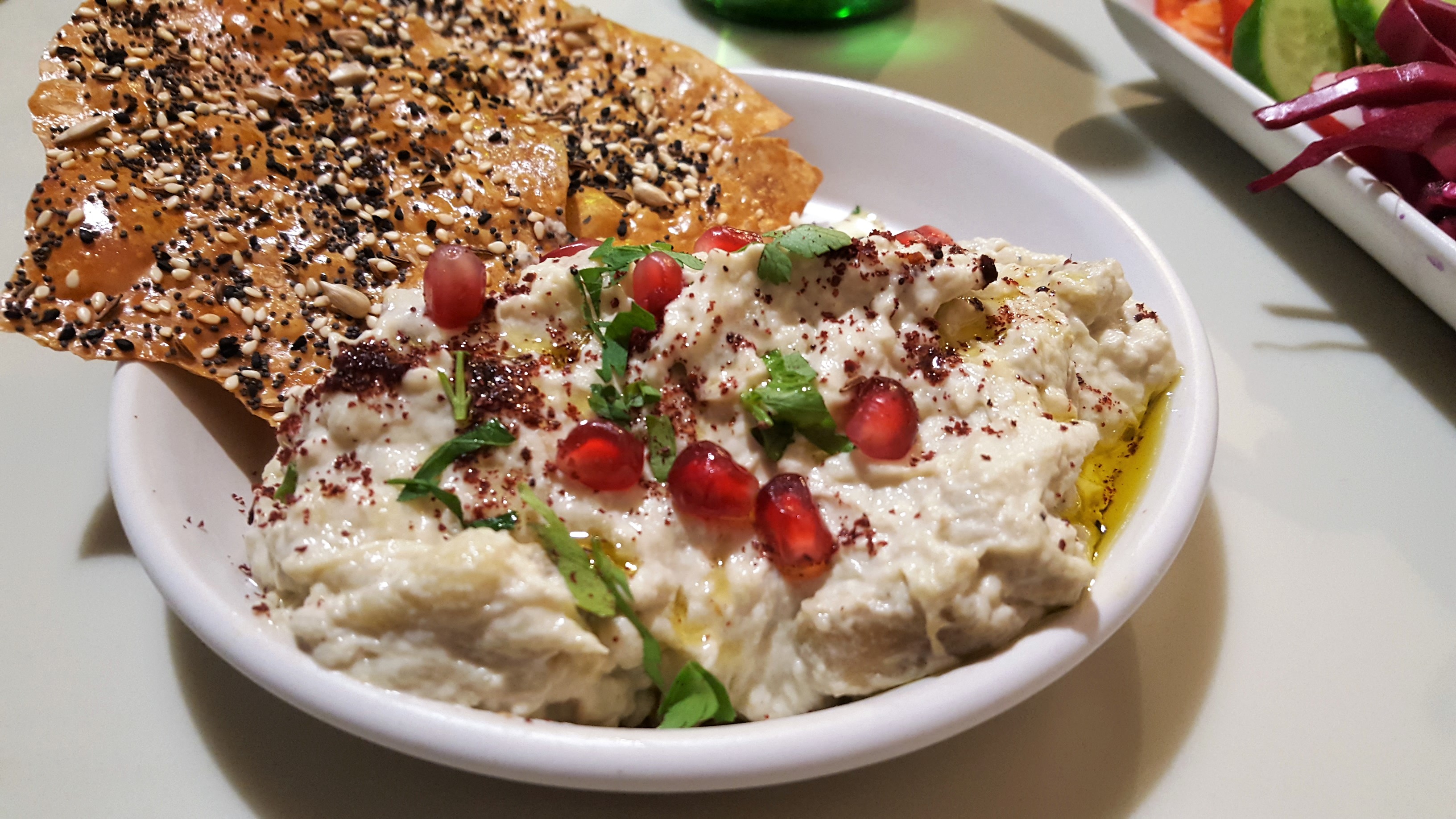 Every year, I think the Christmas craziness can't get any worse and yet it does. Year after year, the hype-o-meter is cranked up another notch. Before we know it, we'll all be celebrating #ChristmasInJune along with the influencers and food publications.  OK, I'll retire the Grinch for a second because aside from the seasonal food and drinks, there is one aspect of the festive period that I relish: looking back over the last 12 months.
'Crimbo limbo' – that week between Christmas and New Year when you lose track of the days, live in loungewear and eat mince pies for breakfast – is the perfect time to analyse your successes and failures. I mostly enjoy doing this about restaurants; quelle surprise. In the name of research, I've attempted to eat my way around London to bring you my 'best of' compilation; my Christmas special, if you will. Grab a drink, curl up on the couch and peruse SavlaFaire 2017: 12 Best Dishes in London (in chronological order).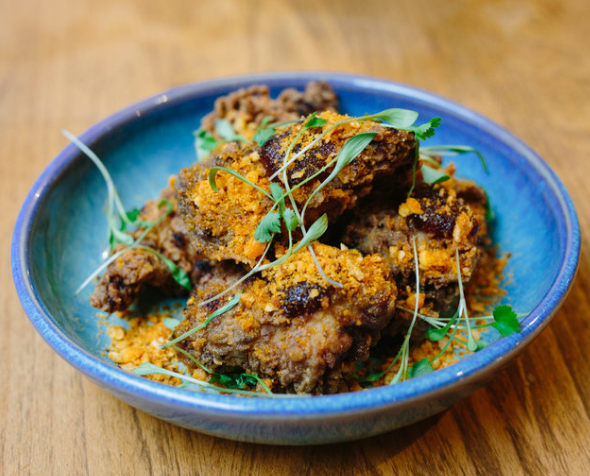 1: JAMES COCHRAN EC3
Until I ordered the fried chicken here, this dish was as appealing as school dinners before Jamie Oliver got involved. This is no greasy, sordid affair: crispy coating, sweet heat from the chilli jam and a touch of freshness with coriander. I've since dabbled in fried chicken elsewhere, but nothing comes close to these nuggets. The rest of the menu is equally adventurous, as is the intriguing artwork on the walls.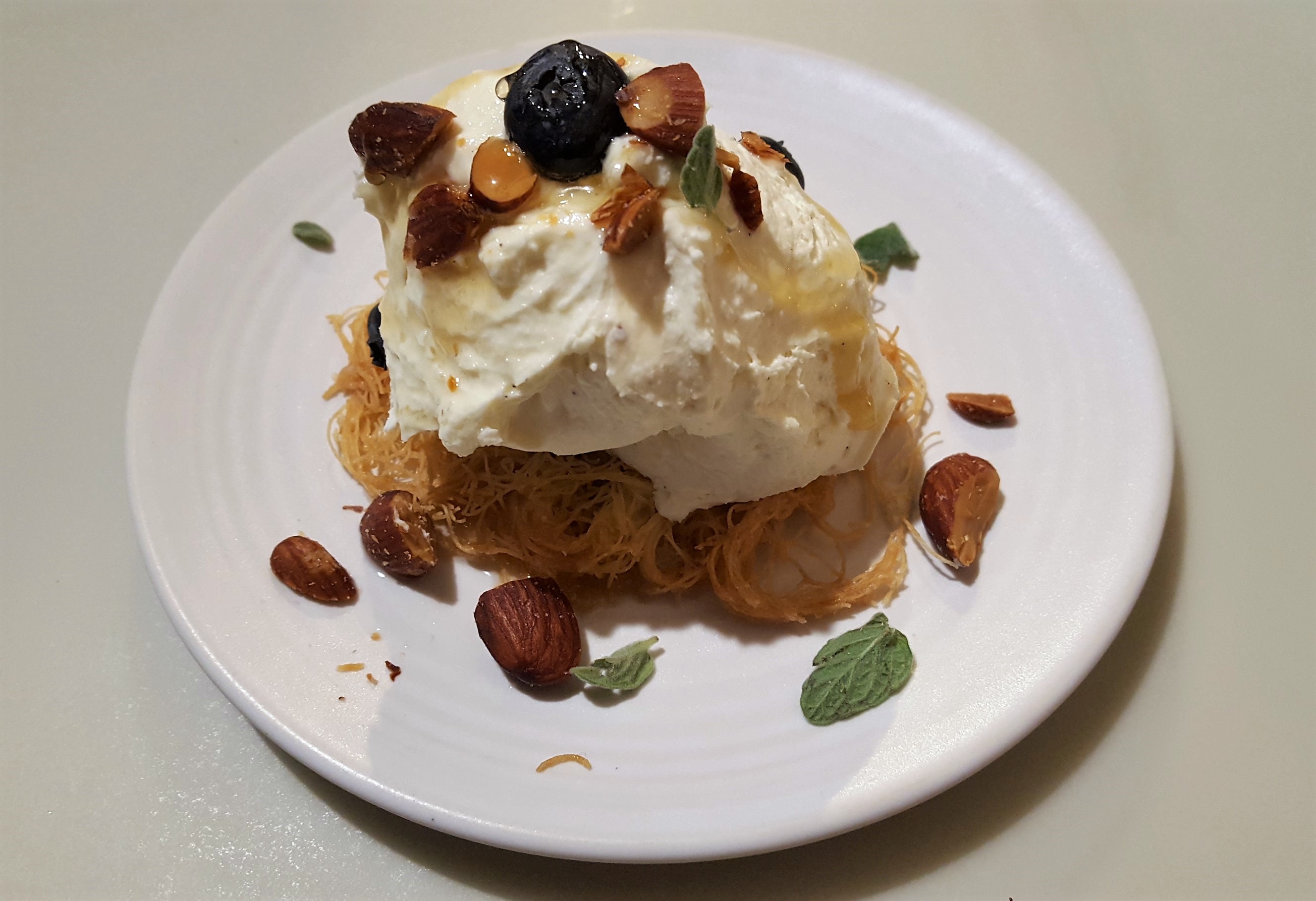 2: HONEY & SMOKE
Regular readers are aware that my love for The Honeys knows no bounds. In the middle of Fitzrovia, amid countless office towers, charm-free chains and busy main roads, they've created a warm, intimate space which feels like a true neighbourhood bistro. In 2017, Honey & Co welcomed two new additions: Honey & Spice (deli and café) and Honey & Smoke (grill house). At the latter, we rhapsodised about the sultry smokiness of the baba ganoush and the luscious feta and honey cheesecake. Get your own portions because you won't want to share.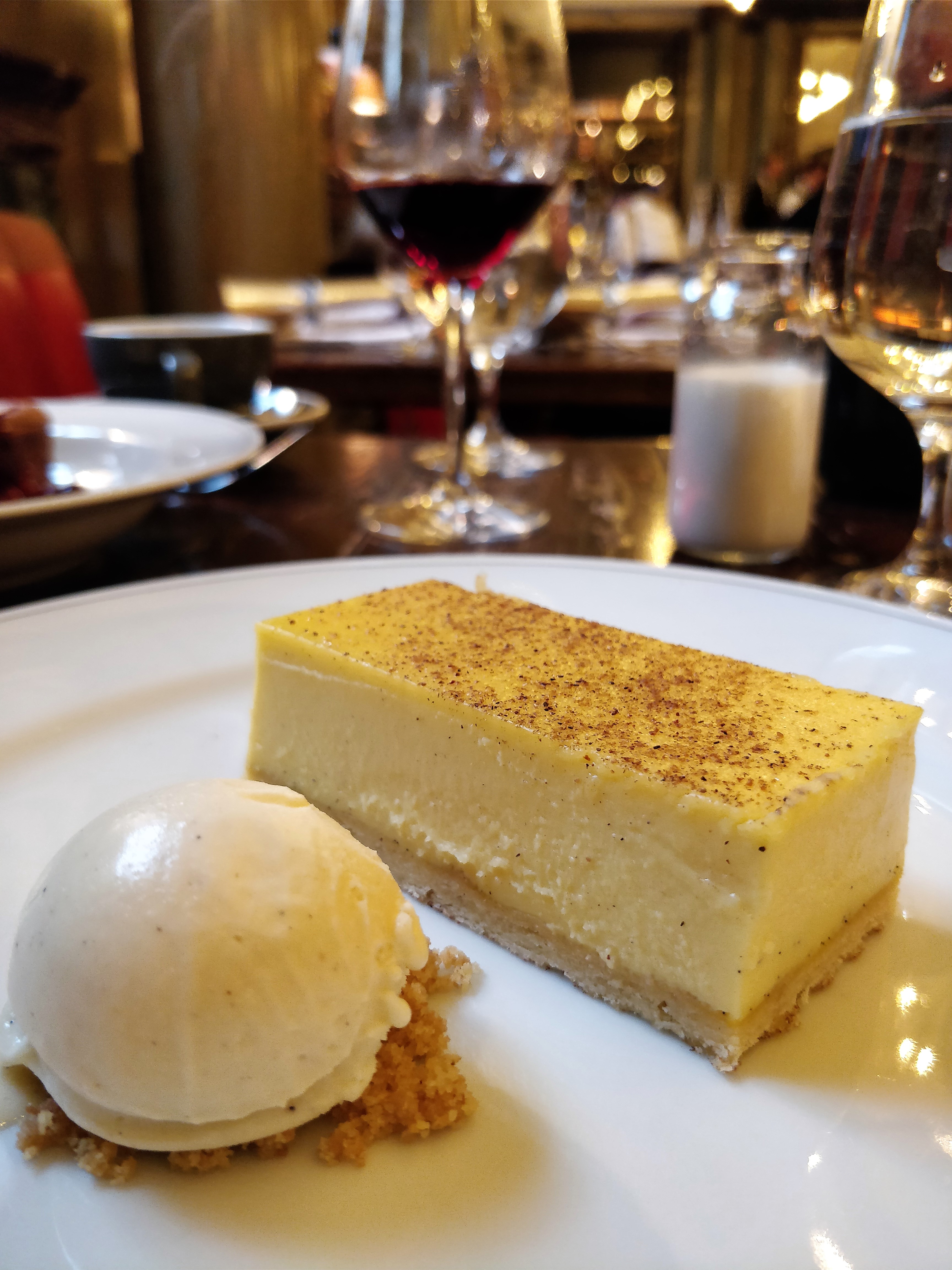 3: HOLBORN DINING ROOM
There are no dud dishes at HDR. No complaints about the juicy shrimp burger and flavourful spelt risotto on the set menu; the huge slabs of Beef Wellington with the crispiest, fluffiest roast potatoes to celebrate our anniversary; or Christmas Day lunch featuring baked lobster thermidor tart, 35-day aged ribeye and spiced custard tart with eggnog ice cream. And those pies: Chef Calum Franklin is basically a pastry whisperer (Chef Savla and I nearly fell out over the pork cheek and bacon suet pudding at Soho Food Feast; one wasn't enough).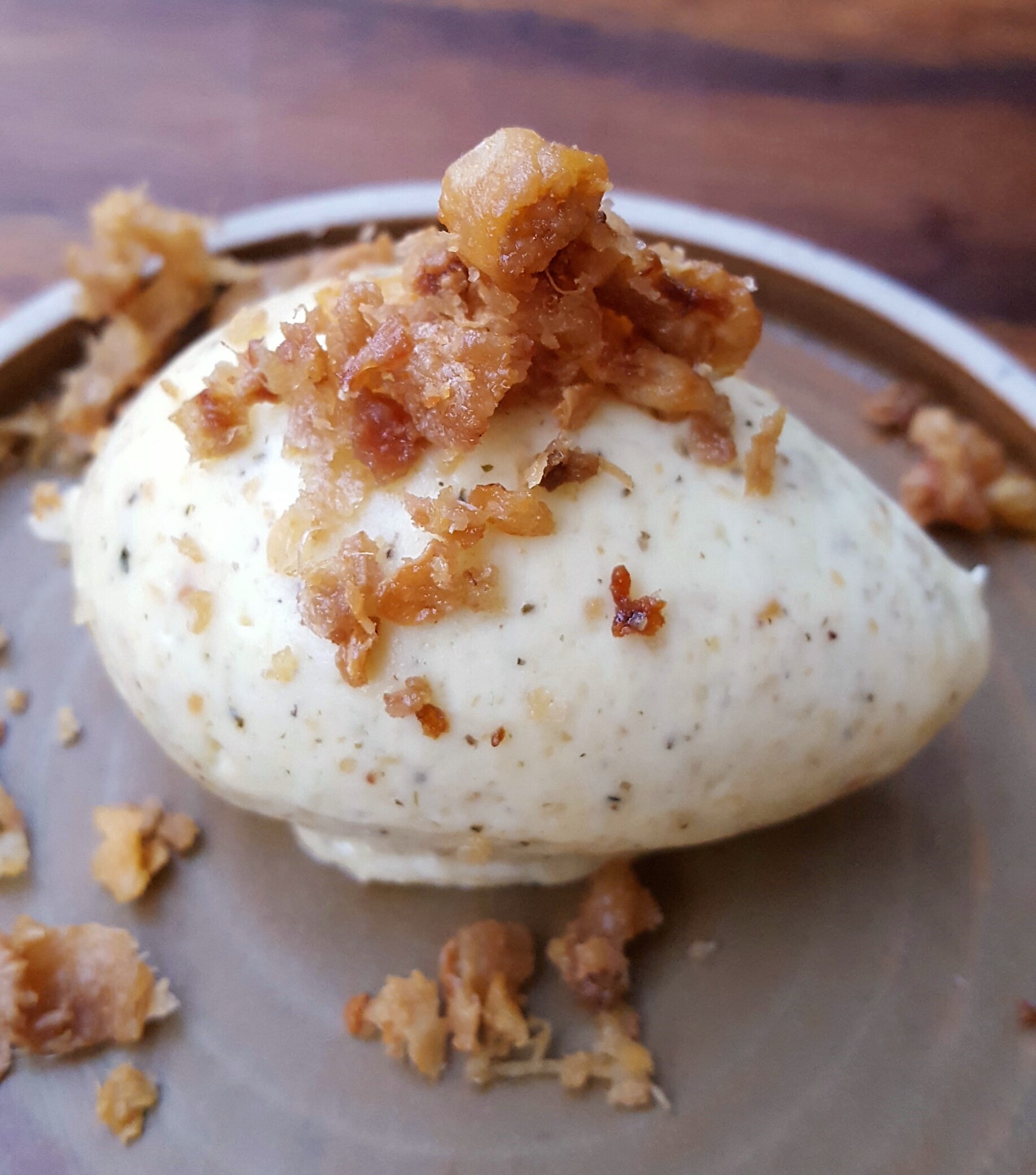 4: THE FROG E1
Two words: chicken butter. The smells, flavours and textures of roast chicken expertly blended with whipped butter; so seductive that you'll be tempted to ignore the bread and lick it off your fingers instead. Chef Adam Handling has many other tricks up his tattooed sleeve – his dessert collaboration with Chef Ben Spalding at the All Guns Blazing supper club was particularly dreamy – but this is a must. You can now try it at Frog by Adam Handling in Covent Garden and Bean & Wheat in Spitalfields.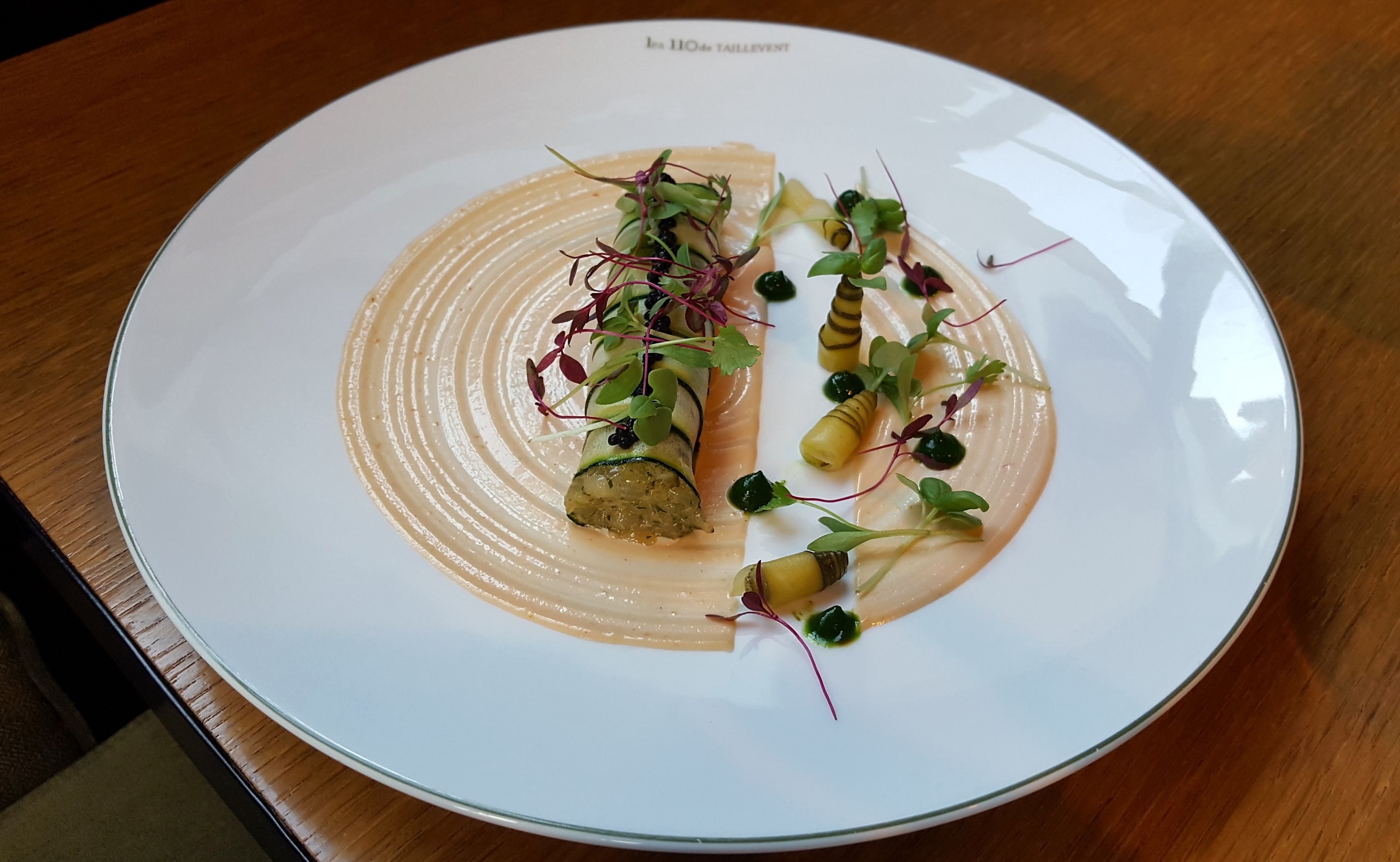 5: LES 110 DE TAILLEVENT
The London outpost of the fine dining French original overlooks the back end of John Lewis, but the fugliness is blocked out as soon as you walk through the heavy, bottle-green velvet curtains. 110 wines are served by the glass in these chic surroundings, where the most outstanding plate on the summer menu was the langoustine tartare: freshness punctuated with herbal and pickled notes. If you need a brief respite from the inconsiderate crowds on Oxford Street, head here.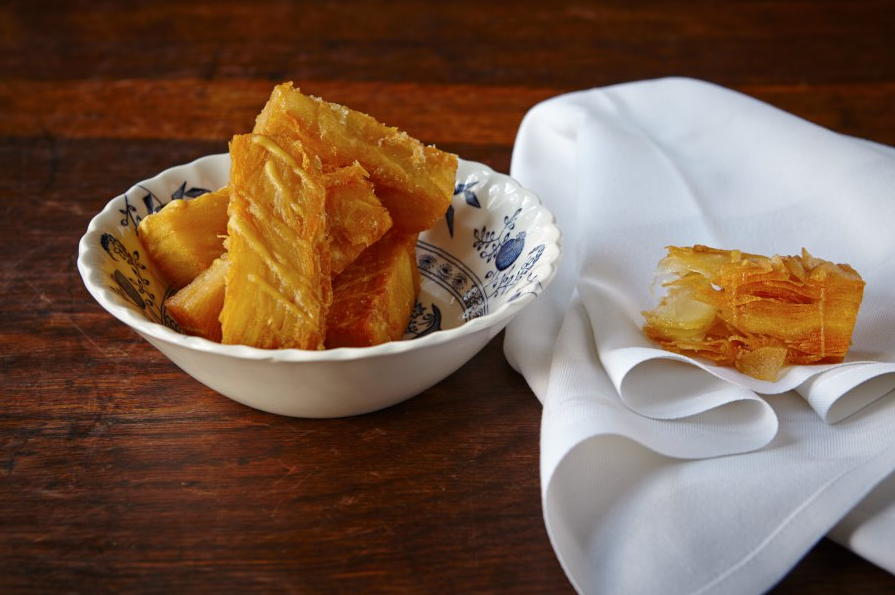 6: QUALITY CHOP HOUSE
We've celebrated Chef Savla's birthday at QCH for two consecutive years because the team have got everything right in our eyes: excellent food (traditional fare respectfully updated to please modern palates); friendly and knowledgeable staff (who speak at length about ingredients, the menu and the history of the building with genuine passion); and simple, classic décor (which, incidentally, has been untouched for over a century). Chef Shaun Searley's confit potatoes epitomise this approach. Thinly sliced rectangles are layered then deep fried, and so moreish that you could make a meal of them.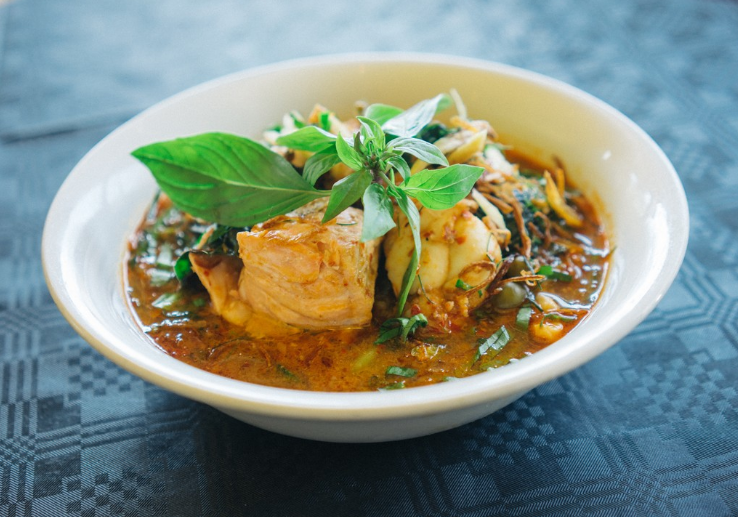 7: FARANG
This Thai pop-up wouldn't have piqued my interest had I not ordered the Farang burger at Taste of London in 2016. When they moved from Street Feast into a trattoria in Highbury, their extended menu literally blew me away, the main culprit being the potent jungle curry. Chilli-laced dishes which make me cry for my mother aren't usually my thing, but Chefs Sebby Holmes and Dan Turner have mastered the art of balancing heat and spice to such an extent that I'm now hooked to this heat.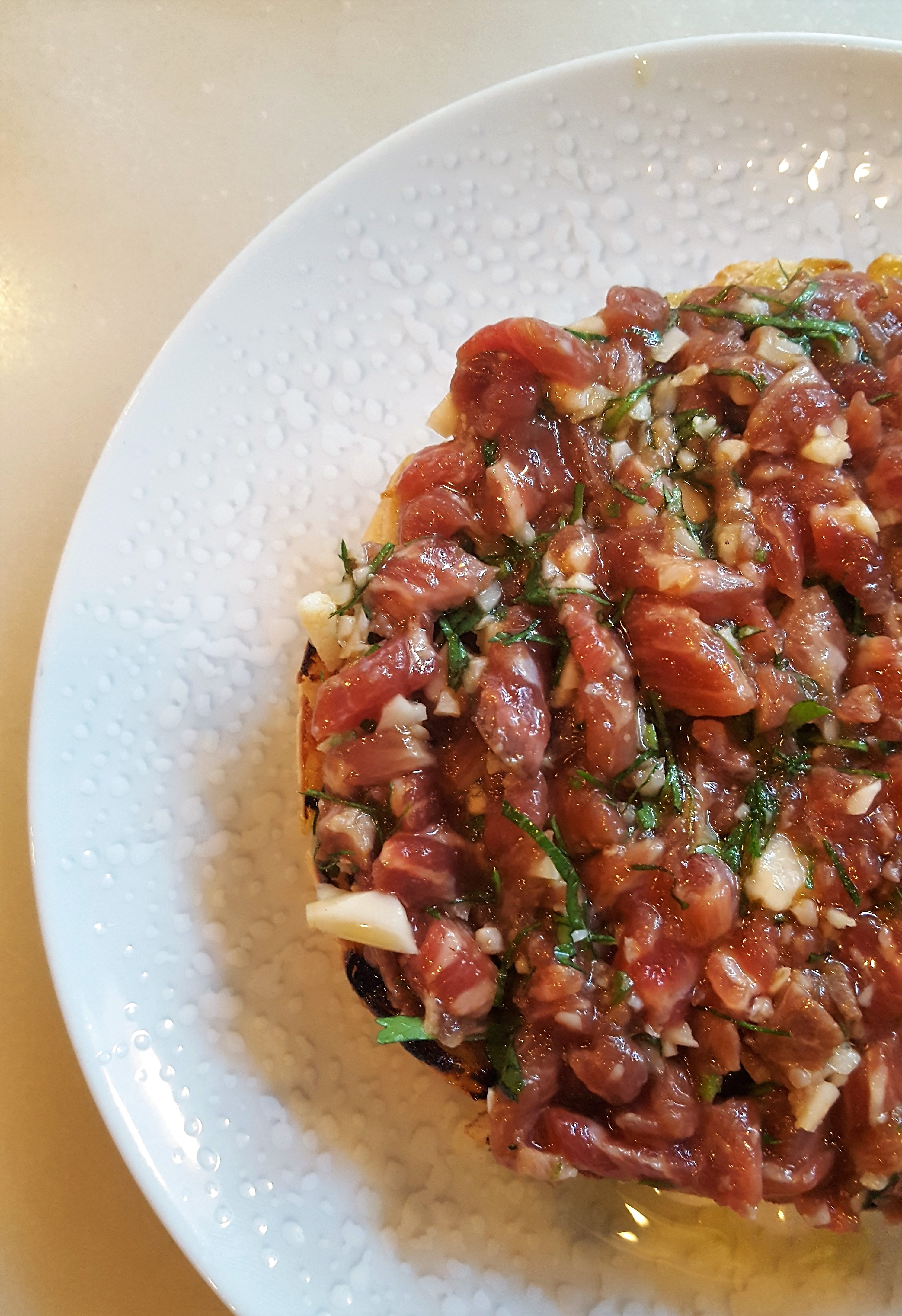 8: TABERNA DO MERCADO
Have you ever had pork tartare? I was very reluctant to try this Iberica pork presa raw, but there's no fun in sticking to your culinary comfort zones. It was wonderfully meaty, garlicky and herby, and along with the grilled mackerel, chicken liver parfait, bifana and gooey pastel de nata tart, the best way to get into the Lisboeta state of mind ahead of our first trip to the Portuguese capital in autumn. Chef Nuno Mendes is proud of his Lisbon roots and his menu does his native cuisine justice.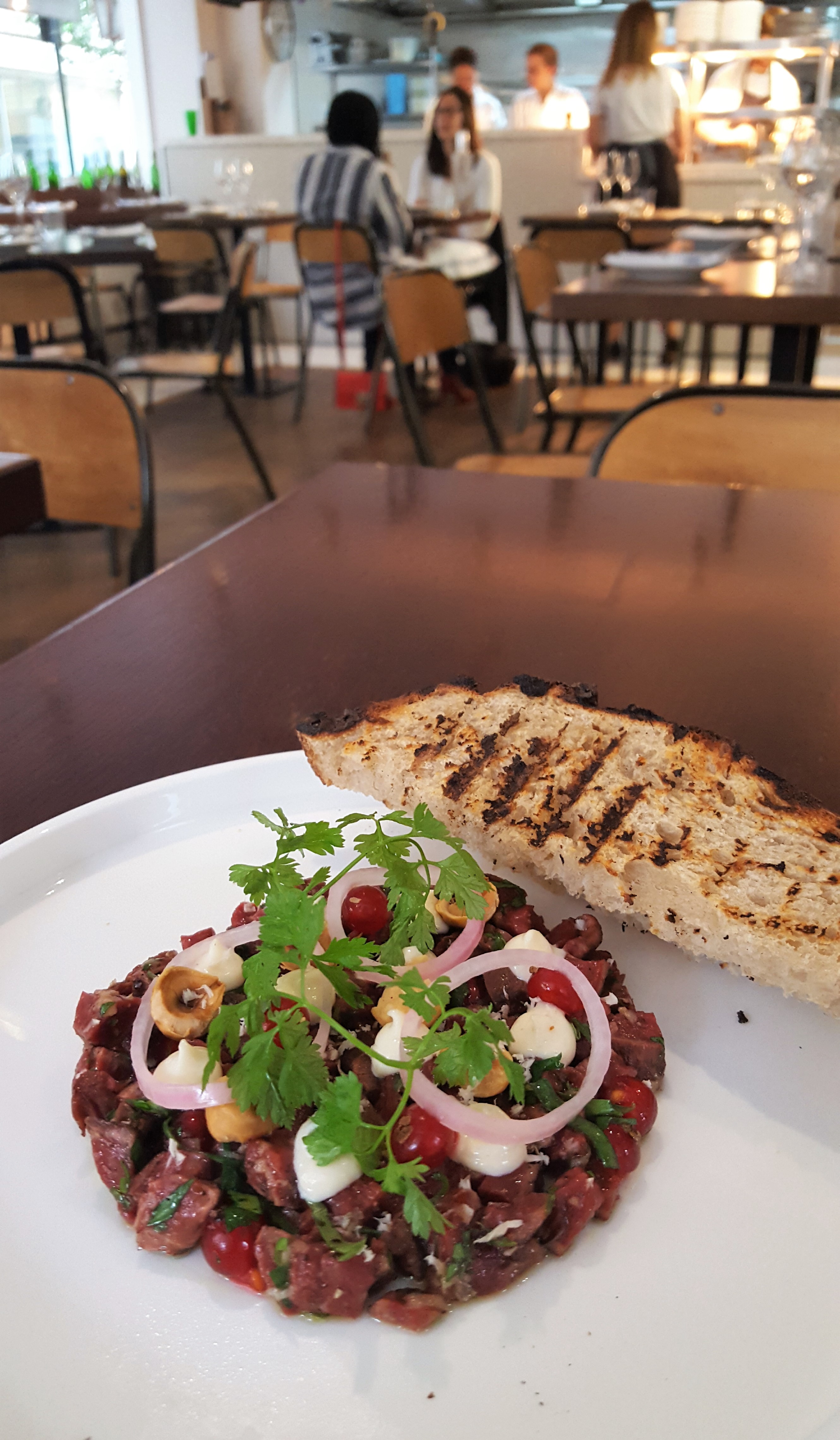 9: CLIPSTONE
From one new tartare experience to another, this time ox heart. This meat is more familiar territory for me, although the flavours were anything but: coarse meaty chunks; a tiny tang from the pickled onions; whole hazelnuts to get your teeth into; and coriander to complete the picture. Clipstone is one of the first places that comes to mind when I fancy a solo meal as it gives me everything I need. Not only do you receive a warm welcome and inventive food, there's a laid-back local restaurant vibe whenever you visit.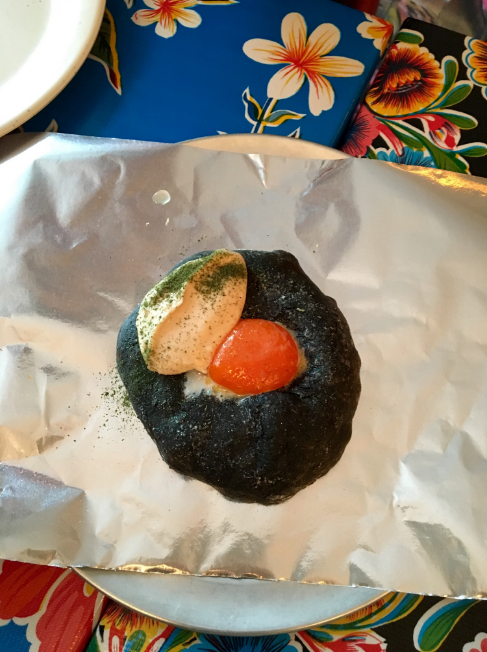 10: BLACK AXE MANGAL
You'll wonder why you wanted to go here as you walk from Highbury & Islington station. You'll keep wondering as you take a seat at one of the flower-printed, plastic-covered tables in the small, dark room to a blaring heavy metal soundtrack. But the moment you taste the squid ink and smoked cod roe flatbread, crowned with an egg yolk, you'll be glad you made the effort. Unlike the public transport to get there, it all just works: bread so warm and soft that you'll want to bury your face in it à la @breadfacegirl on Instagram. After you've licked off the yolk-swirled roe, of course.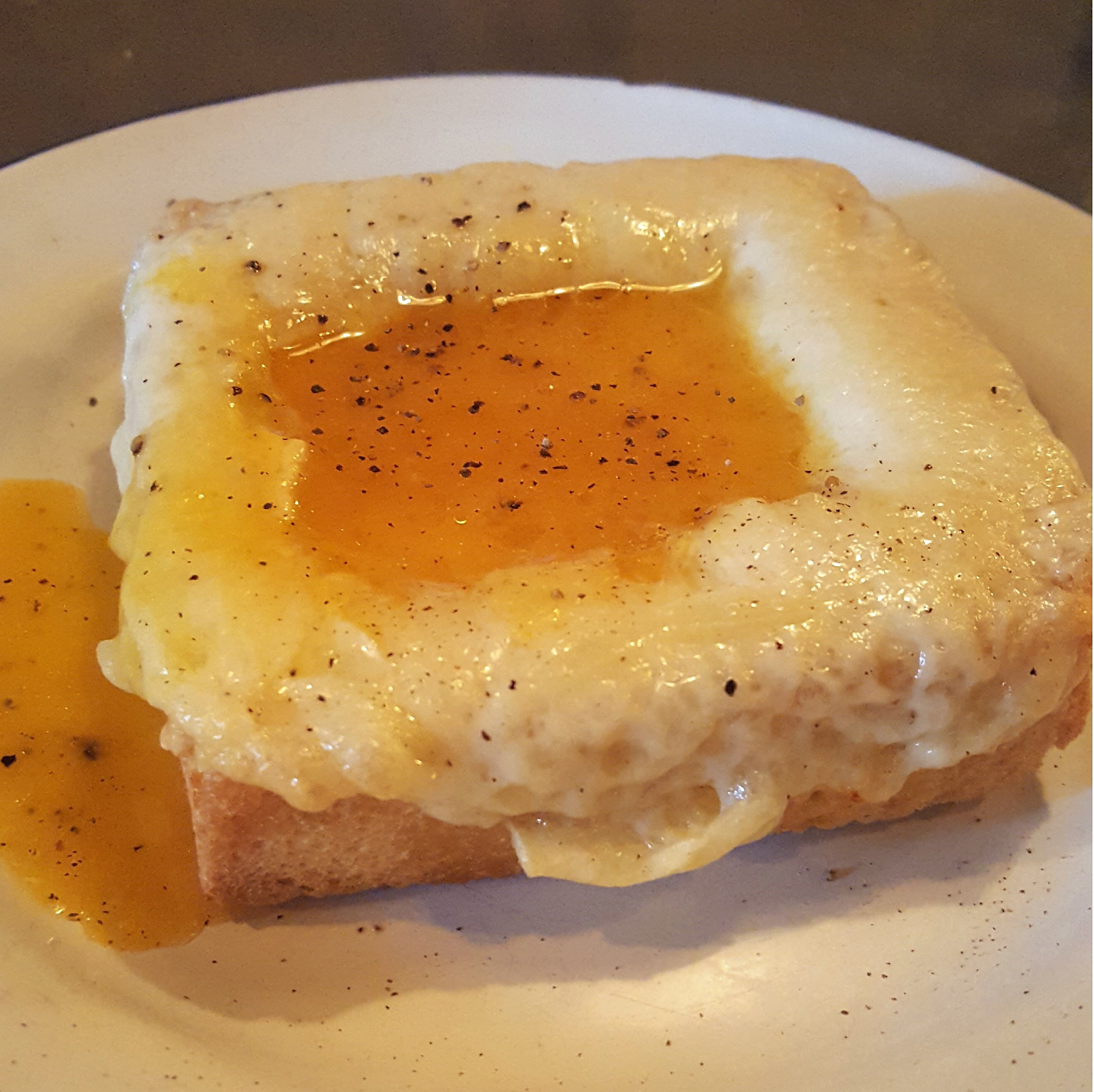 11: SPUNTINO
Dinner at Spuntino followed a trip to see the State Rooms at Buckingham Palace, and the advice of a friend. Everything we ordered went down a treat, with the biggest round of applause going to the truffled egg toast. Unless you're lactose-intolerant or vegan, comfort food doesn't get much better than bread, truffles, egg yolk and cheese combined. The dingy den atmosphere isn't quite to my liking, but I do love counter dining and chewing the fat with animated bartenders.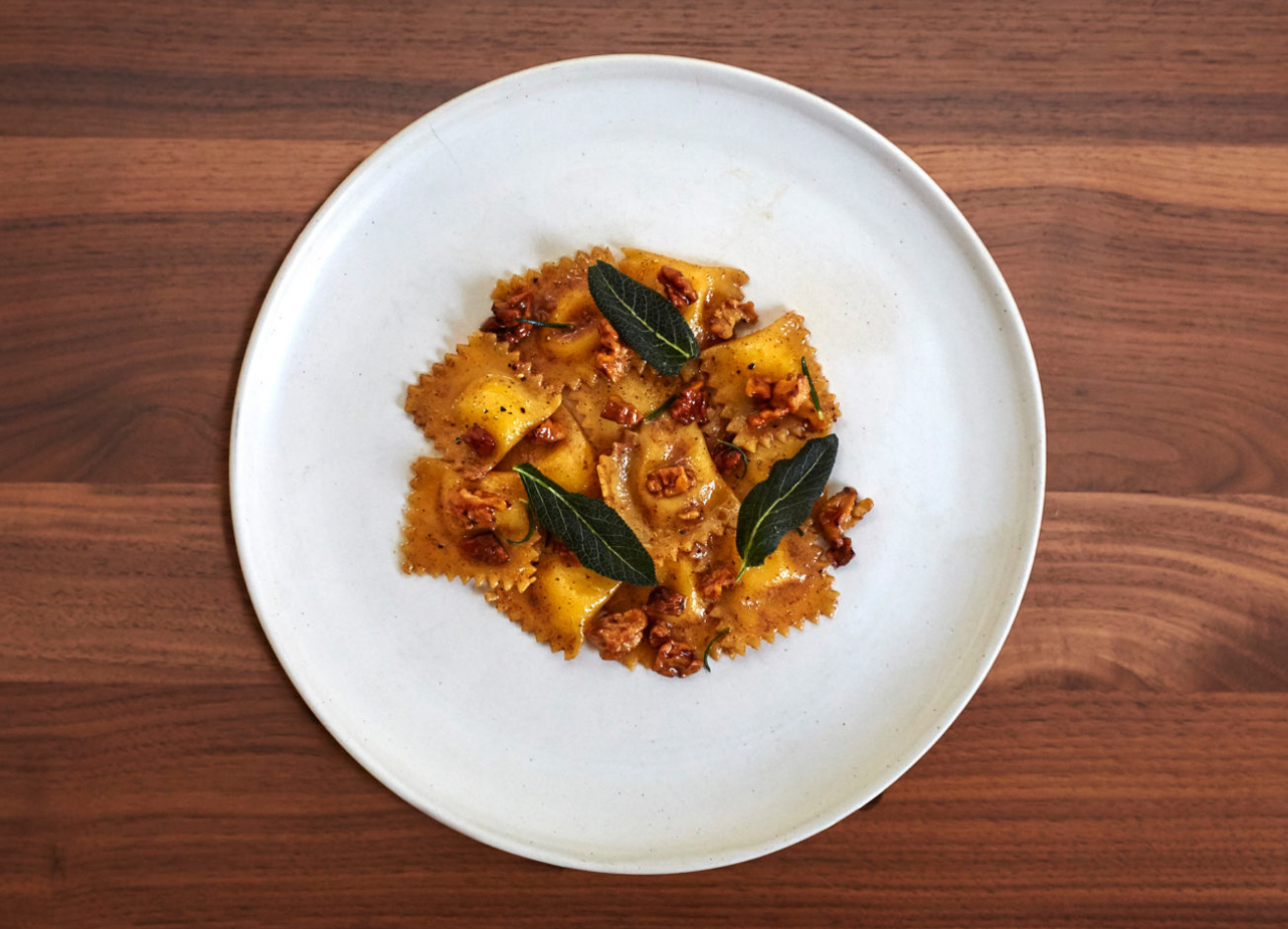 12: LUCA
It's classy counter dining all the way at this beautiful restaurant in Clerkenwell. A late reservation on a Friday evening meant only bar seats were available; never an issue when you're practically at Chef Robert Chambers' table. Mention Luca and I bet you'll get 'Parmesan fries' as a reply. As exquisite as they are, I was enamoured by the pasta: Delica pumpkin agnolotti, chestnut and sage then spinach and ricotta ravioli with lemon and sage butter. Is your mouth watering yet? Book early to get a spot in the conservatory, and to enjoy the full menu.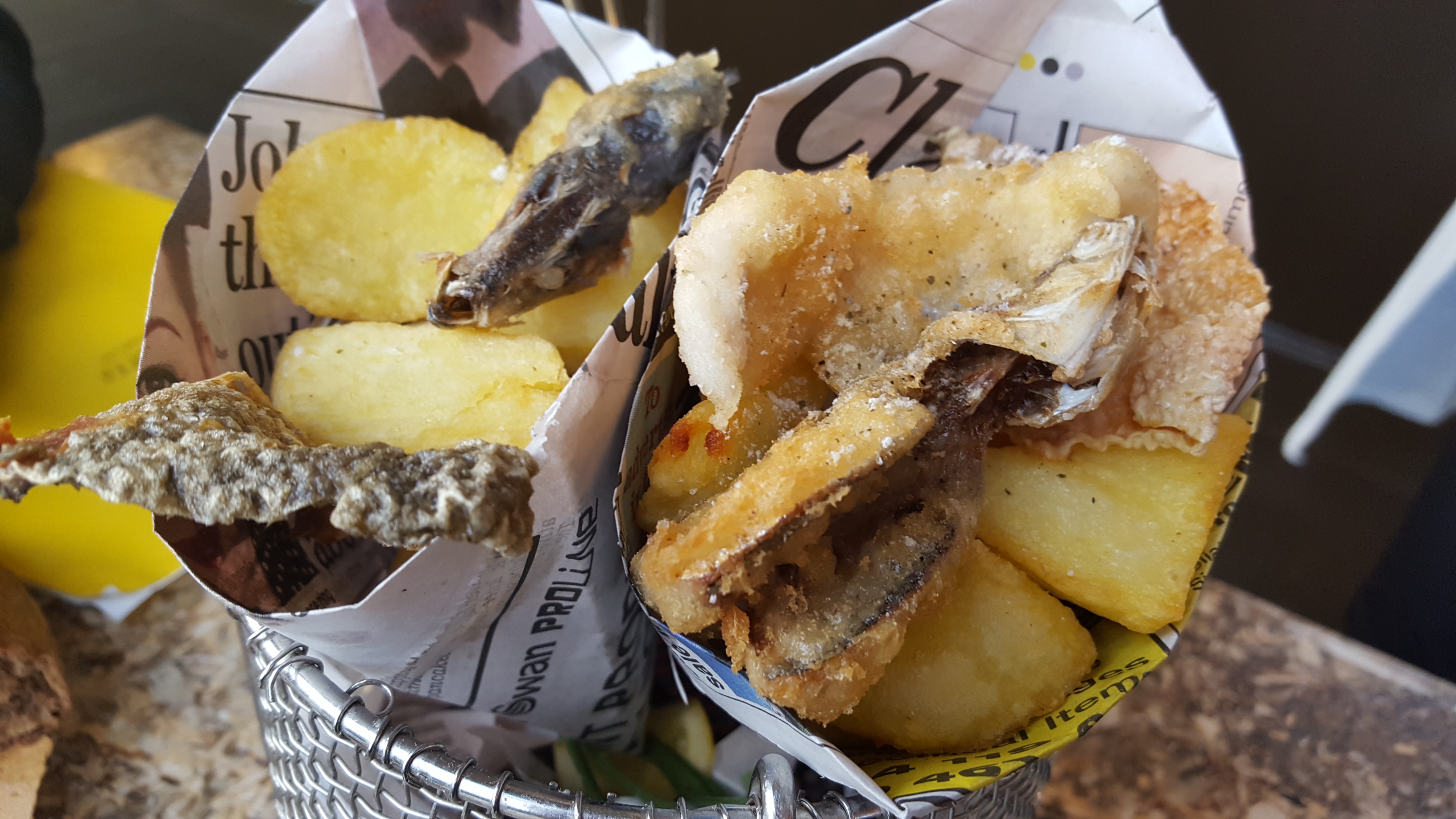 Luckily, the 2017 hits have far outnumbered the misses, of which there have been a handful:
sketch
The worst afternoon tea in London in my experience due to the average food and apathetic service. Also, I like to visit the bathroom without having to walk around pouting punters taking selfies on the stairs and bumping into random men (the bathroom is unisex, but the pods aren't, apparently).
wastED
Tables at Chef Dan Barber's five-week food waste pop-up at Selfridges were snapped up faster than Zoella's 2017 advent calendar. While I admire his extraordinary achievements, and support all attempts to reduce waste, the food itself was less inspiring. It had also undergone a very expensive transformation en route from the bin to the plate.
Le Bab
Maybe my expectations were too high, but these gourmet kebabs missed the mark for me: everything was fine, but forgettable.
NOPI
After having enjoyed Ottolenghi Islington and loved the intensity of the roasted aubergine with black garlic and chill at Soho Food Feast last year, I was disappointed with lunch here: portions were small (especially the octopus) and flavours generally unremarkable.
Which restaurants have you loved and/or loathed this year? What are your 12 best dishes in London? Do you agree or disagree with my choices? Share your thoughts in the comments section or via social and let's debate dishes.
Review links: 2016 Restaurants, James Cochran EC3, The Frog E1, All Guns Blazing, Farang, Taberna do Mercado, Taste of London, Soho Food Feast, sketch
Spotlight on Chef interviews:  Honey & Co, Calum Franklin, Adam Handling
Restaurant links: James Cochran EC3, Honey & Smoke, Holborn Dining Room, The Frog E1, Les 110 de Taillevent, Quality Chop House, Farang, Taberna do Mercado, Clipstone, Black Axe Mangal, Spuntino, Luca
All words and images are my own, unless otherwise stated, and remain the property of www.savlafaire.com.