2016. Another tumultuous year. Much has been said, done, lost and gained, and other writers have debated these topics more knowledgeably and eloquently than I ever could. So I'm sticking to what I know and love: food.
This was the year that I founded SavlaFaire after weighing up the pros and cons for ages. Almost a year on, my only regret is that I didn't take the plunge sooner. Recording my London dining adventures online has been very challenging at times for reasons that my fellow bloggers are familiar with (juggling a full-time job, social and family commitments, general life, etc.), but it has awoken my creativity, widened my friendship circle, taught me valuable lessons and given me a platform to voice my opinion, for which I'm very grateful.
Speaking of food writing, let's get back to the task in hand: my best restaurants of 2016. Some have been truly remarkable, standing heads and shoulders above the rest for the quality of their food and service. As we know, restaurants aren't made equally, and some have left an indelible mark. Here's a summary of the places that I've loved and loathed this year, including runners-up in some categories.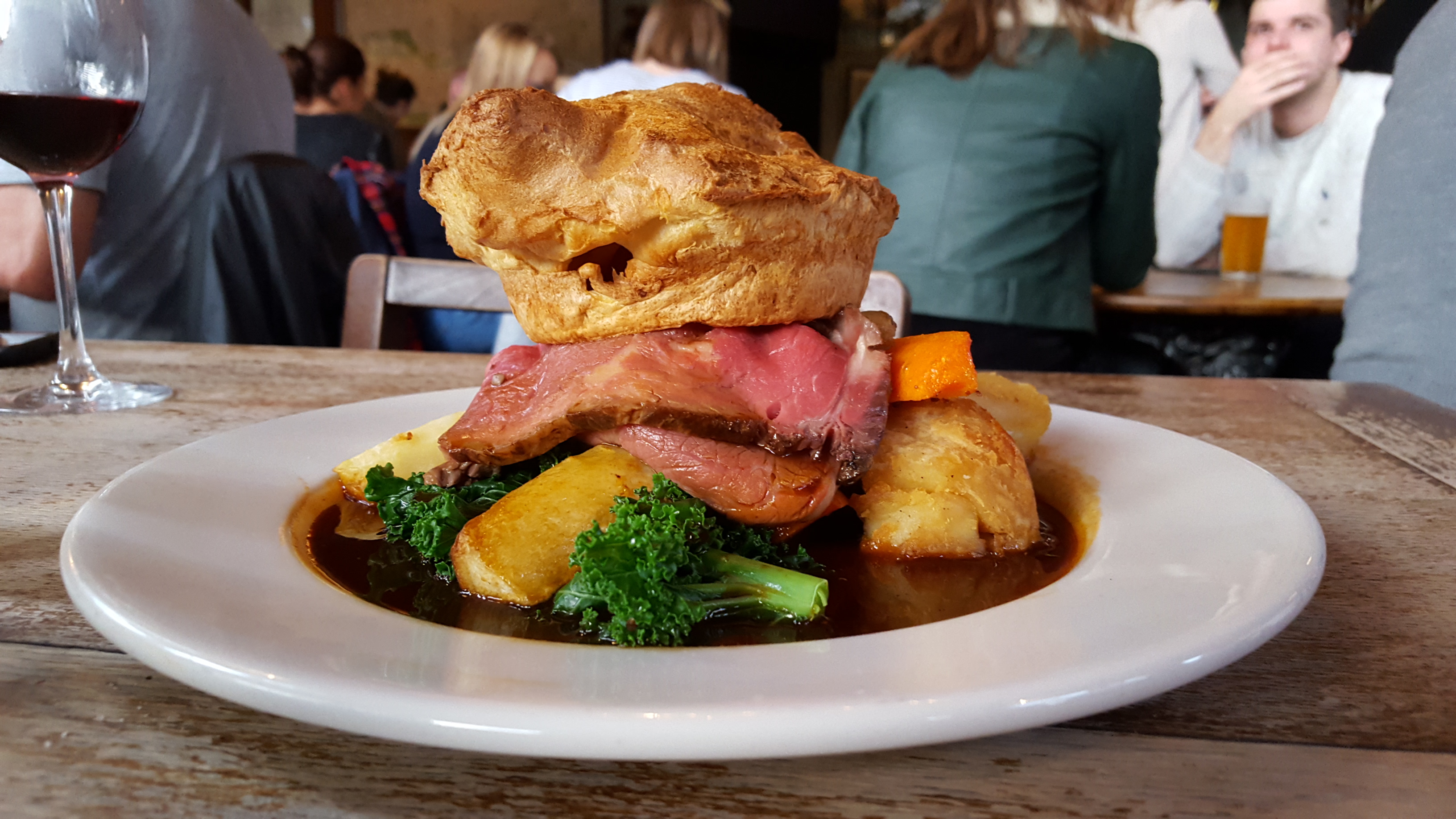 BEST GASTROPUB: The Bull & Last
I'm willing to bet that whatever you're looking for in your perfect gastropub, The Bull & Last has it in abundance. Want top-quality, seasonal food, excellent drinks, somewhere picturesque to walk it off, pub quizzes, a building steeped in history and friendly staff? You name it, they have it. Chef Savla and I did a 6-mile round trip on foot to try their award-winning Sunday roasts, which were so filling that I raised the white flag for dessert. This is where you'll find us on NYE 2016.
Runner-up: The Drapers Arms, for a decadent steak tartare with bone marrow toast, a romantic ambience and glorious wine.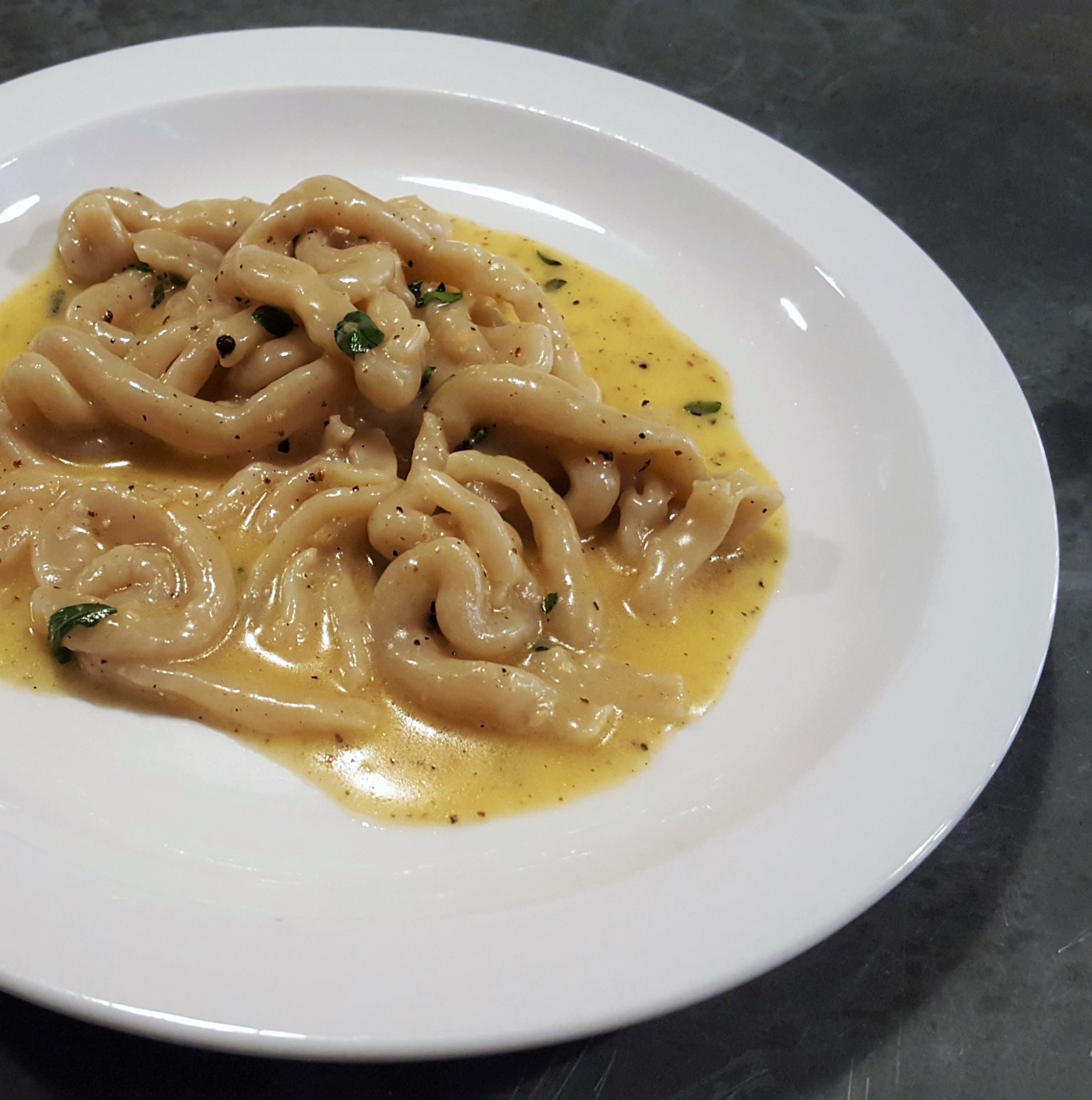 BEST CHEAP EAT: Padella
Their latest accolade in a long line of many since opening in March this year was Hot Dinners' favourite new restaurant as voted for by their readers, and quite rightly so. This place is all about plates of fresh, silky soft pasta done simply and done well. We sat at the counter and were mesmerised by the chefs' swift, seamless movements and calm characters, even in the face of roaring flames. The pici is as outstanding as they say.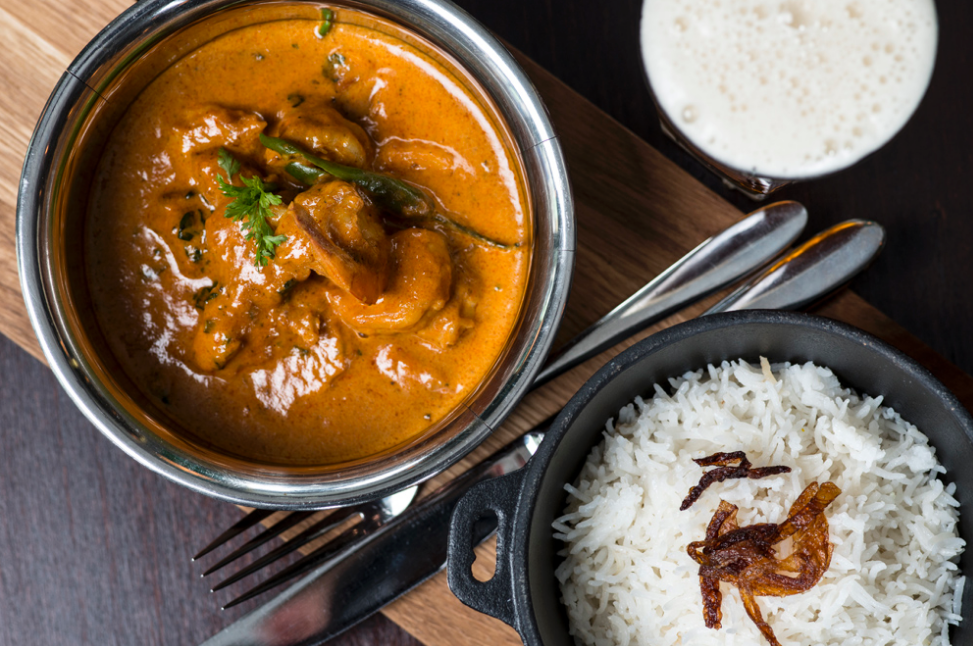 BEST SUPPER CLUB:  A Tale of Two Cities by Darjeeling Express
My mum and grandma are skilled cooks, so my standards are exceptionally high when it comes to Indian food. However, good food is only one half of the story; the way in which it's served is equally important in my eyes. Asma Khan has mastered both aspects, and her supper club was reminiscent of being at home: discussing the ingredients and cooking techniques, checking that we were enjoying ourselves, bringing out seconds and thirds and persuading us to eat more, even when our bellies were on the verge of bursting.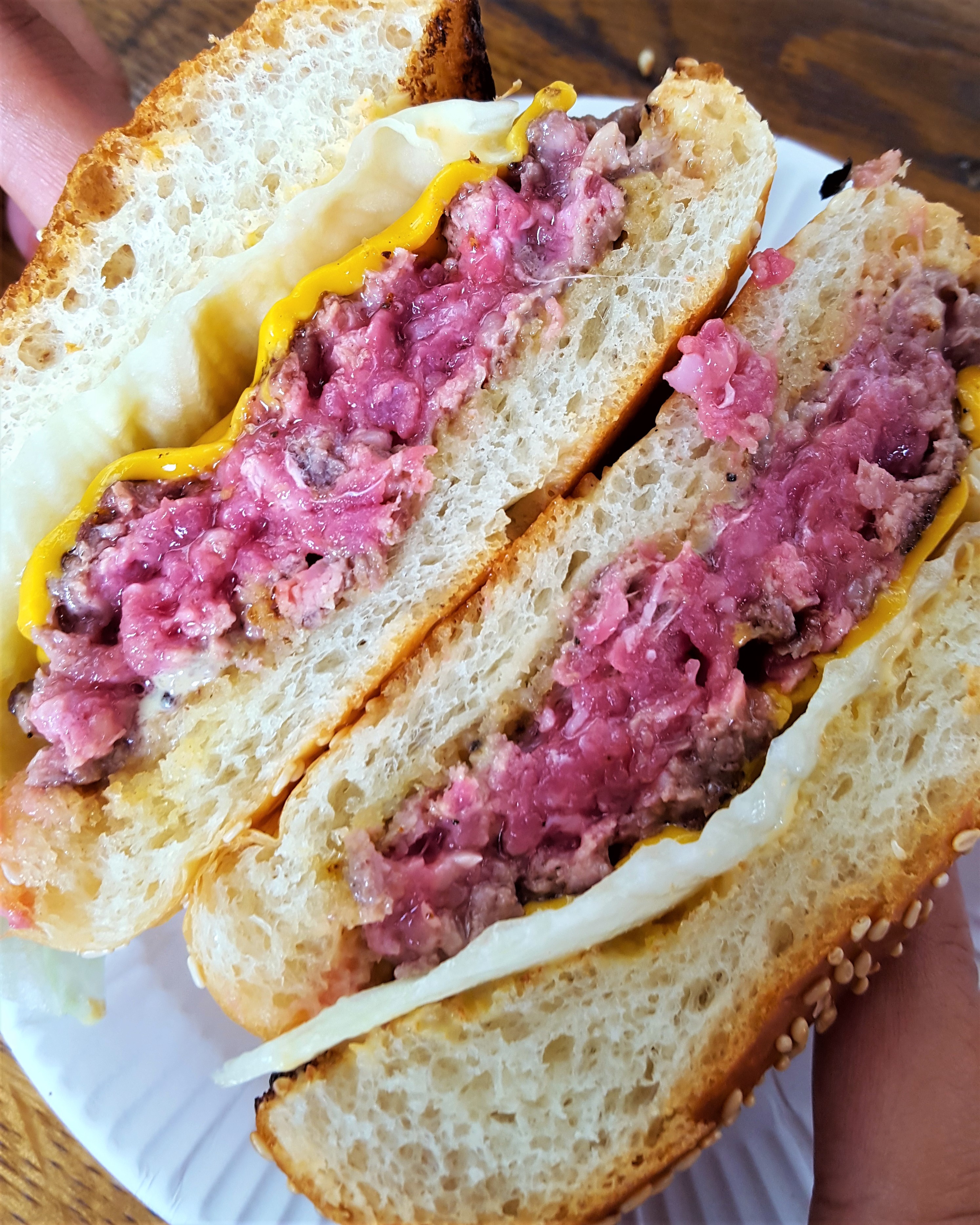 BEST BURGER: Bleecker Burger
This isn't technically a restaurant (they're due to open one in Victoria in January, though), but so very worthy of a mention. Bleecker St. specialise in beef burgers, and boy do they know their stuff. Their cheeseburger is my go-to when I want a rare, intensely meaty patty, the juices from which slowly soak into the bun as the thin layer of cheese melts, making the entire concoction an epiphanic experience.
Runner-up: Bobo Social, for offering interesting flavour combinations and names (anyone up for The Debauchery?) in a retro restaurant setting. Bonus points for being near my office.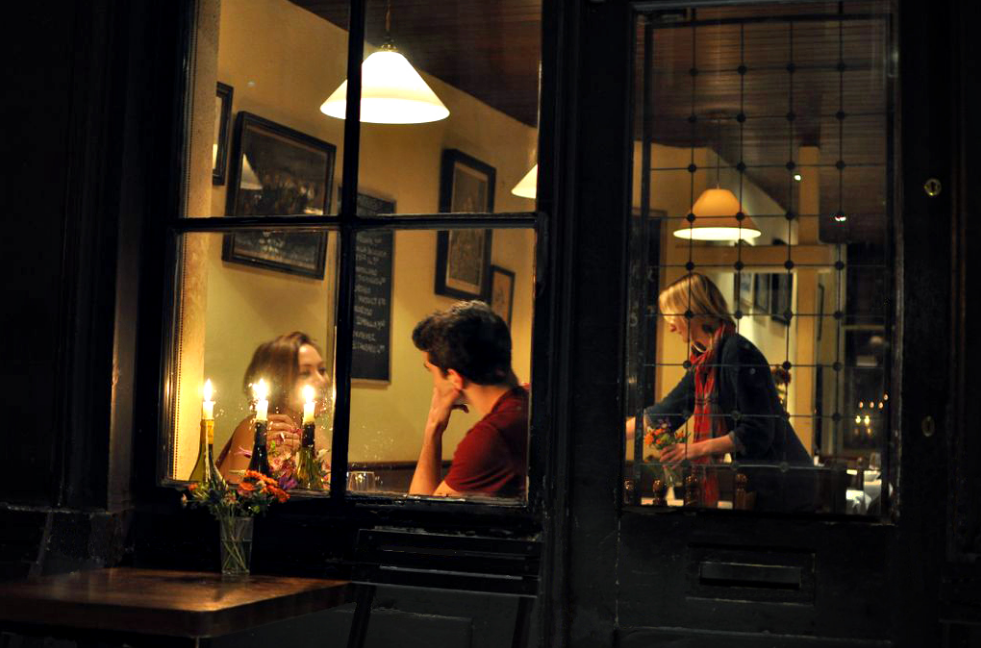 BEST OLDIE BUT GOODIE: Andrew Edmunds
Having often walked past this discreet gem and heard glowing reviews from various sources, I've always been curious to try it for myself. A friend and I had dinner there in summer and it's every bit as cosy and traditional as I'd imagined: flickering candles, dark leather banquettes, bare wooden tables and winding staircases. It felt like we'd stepped into the 18th century for a few hours, although the dishes have touches of modernity about them. Their famous wine list is very reasonably priced.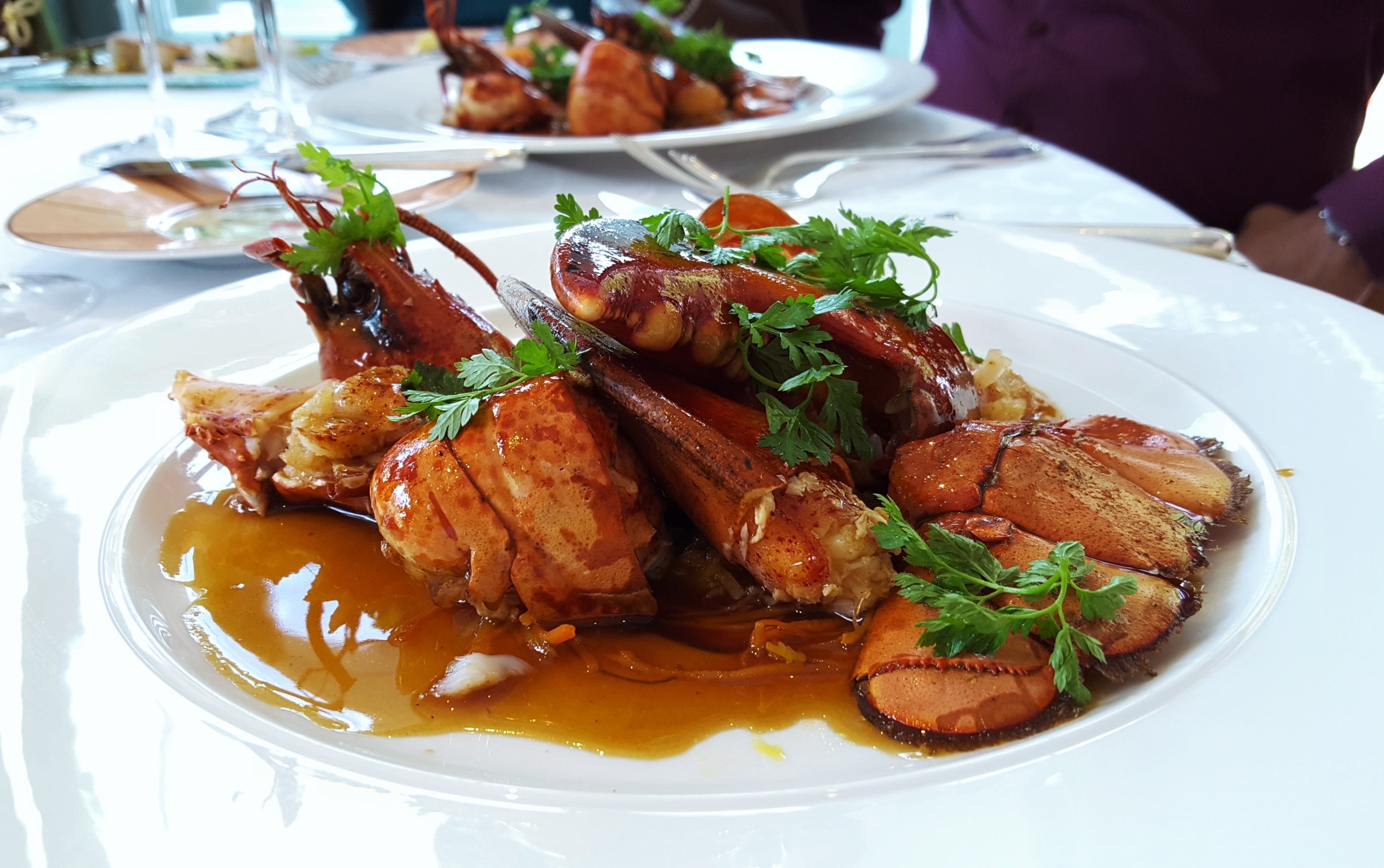 BEST UK RESTAURANT: The Waterside Inn
A 40th wedding anniversary celebration demands an inspiring venue and this is just one of the many adjectives you could use to describe the Roux brothers' pioneering restaurant in Bray. Not only did we crack open a Vintage 1976 Cuvée Dom Pérignon, we were regaled with the finest French cuisine and flawless, friendly service from the moment we walked in until we waved the team goodbye four hours later. A personalised kitchen tour was the cherry on the cake for my in-laws.
Runner-up: Restaurant Sat Bains near Nottingham, for elevating the simple to the sublime, challenging our taste buds and taking care of us in an entertaining yet professional manner.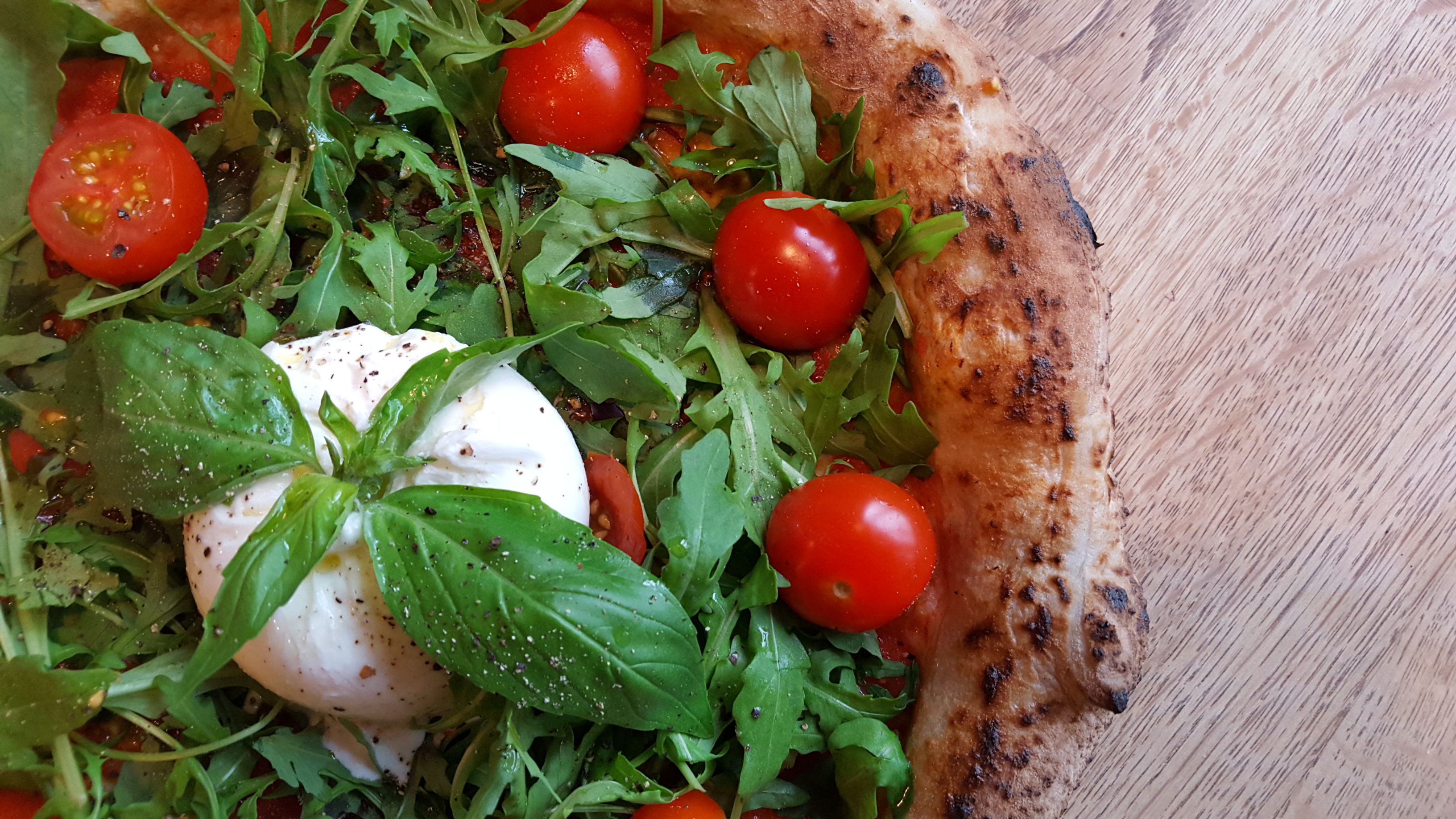 BEST N2 LOCAL: Bufi
I can't compile a best of list without including my favourite pizzeria, which offers everything it should: incredible Neapolitan-style pizzas, fruity Primitivo, delicious homemade desserts, friendly faces and proximity. The burrata-topped, cherry tomato-studded and rocket-strewn Pugliese is my regular order, and incidentally their signature dish, and I advise all newbies to start here then work their way around the menu, which is tweaked throughout the seasons.
Runner-up: La Table du Marché, for bringing seasonal French food, wine, music and flair to my doorstep.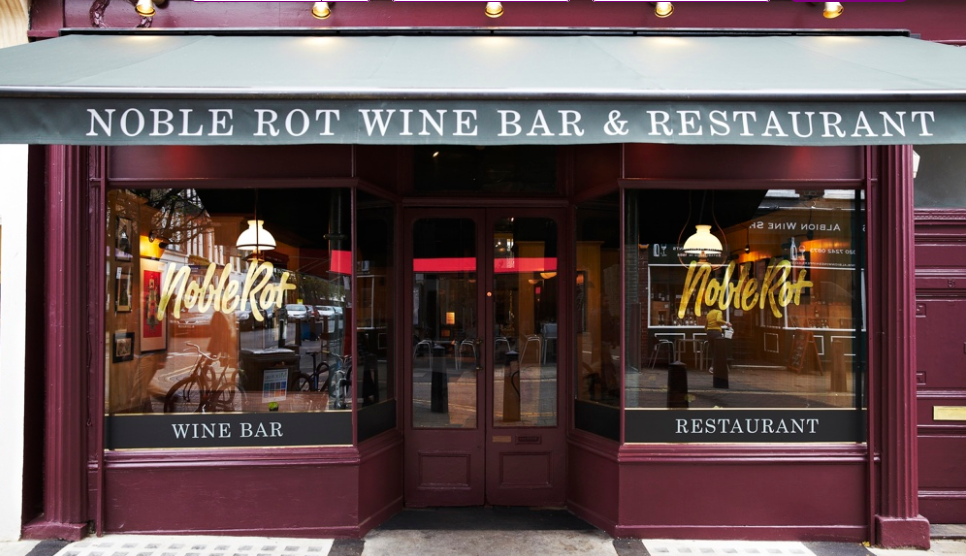 BEST OVERALL EXPERIENCE: Noble Rot
Chef Savla and I love a spot of fine dining, but sometimes the best experiences aren't always the flashiest or the most lauded. We chose Noble Rot to celebrate our 8th wedding anniversary in 2016 and were blown away by each dish (including brains), the wine and the knowledgeable, approachable staff. The intimate atmosphere was perfect for the occasion. All in all, the team is at the top of their game, with no garish gimmicks in sight; just fine food.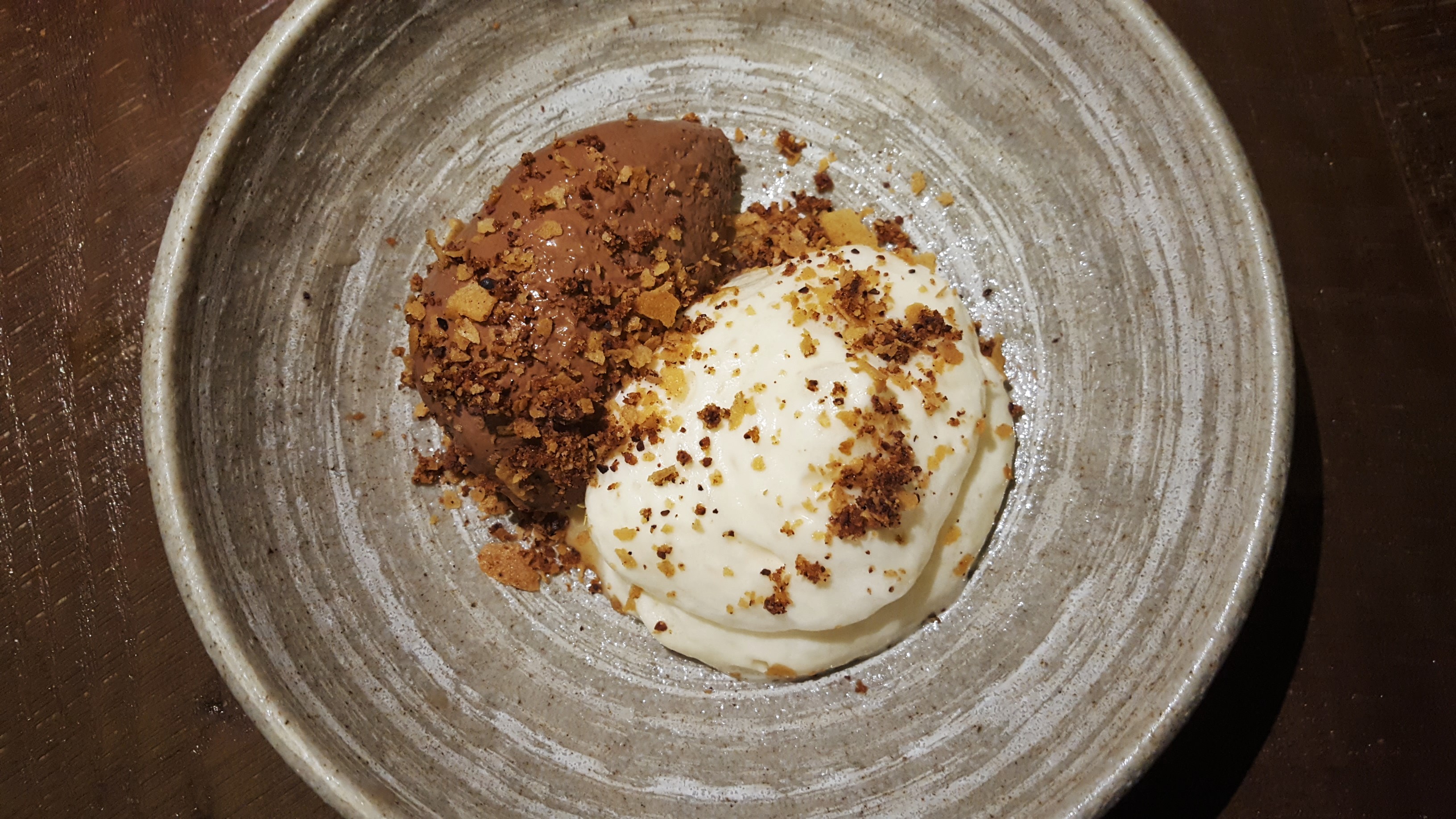 BEST VALUE FOR MONEY: Picture
London caters for all budgets, although it can be difficult finding a restaurant where you can enjoy great food and wine in an informal yet elegant environment without the bill tipping way over into 3-figure territory. The solution to this problem is Picture, whose innovative and flavourful 6-course tasting menu is only £35. Keep costs low by bringing your own bottle and paying a small corkage fee on certain evenings.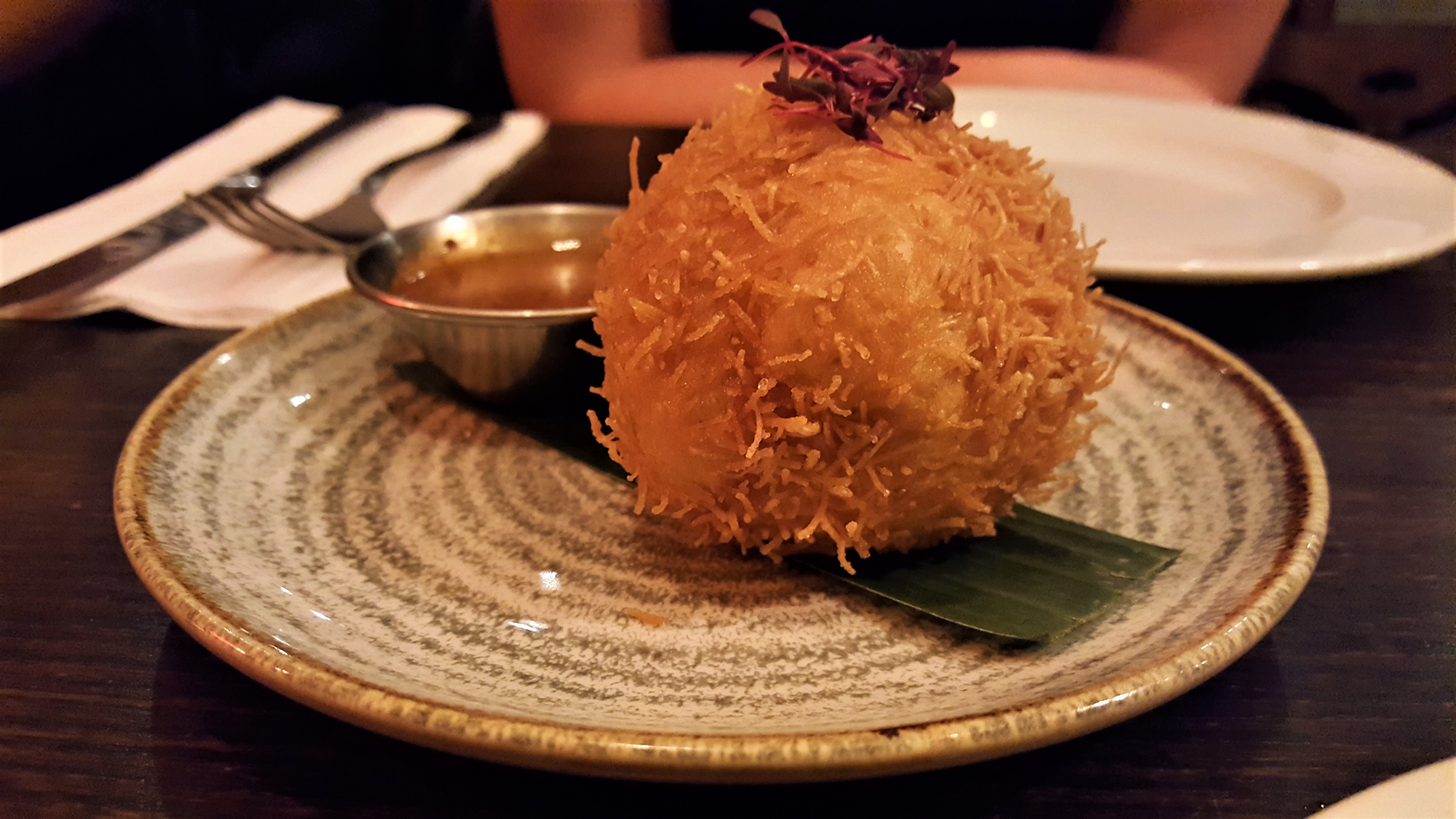 LIVED UP TO THE HYPE: Gunpowder
We were so busy catching up after a six-month hiatus that we missed our slot! Thankfully, a table became available 15 minutes later and it turned out to be one of my best meals of the year. Maa's Kashmiri lamb chops' reputation preceded them and they didn't disappoint: delicately spiced, very tender and artfully presented. Other highlights included the spiced venison and vermicelli doughnut, saag paneer and an old Bollywood soundtrack that took me back to my childhood.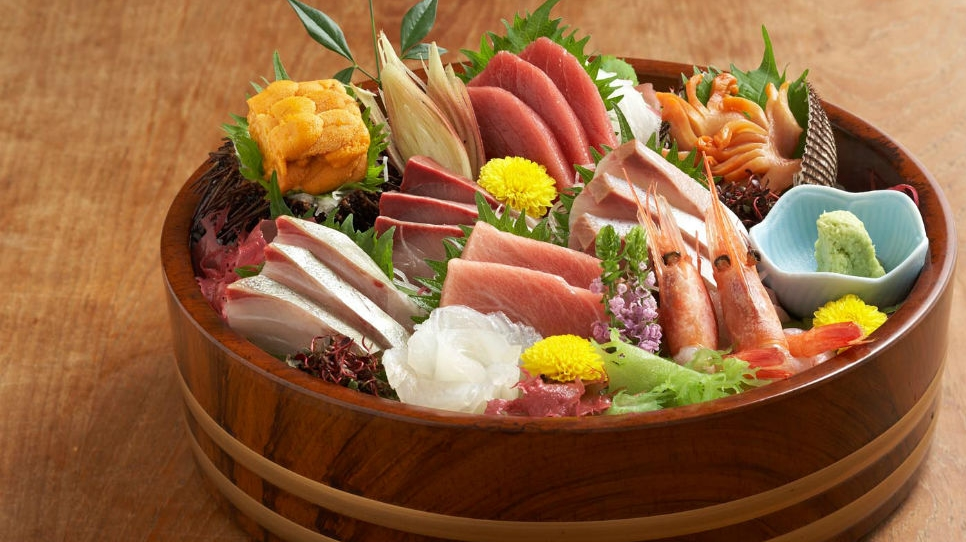 BIGGEST DISAPPOINTMENT: Nobu Berkeley St
My friend RP and I share many meals together, but once a year, we book one of the restaurants towards the top of our lists. For some unfathomable reason, we both had a last-minute change of heart in 2016 and picked Nobu as I'd never been and he hadn't tried the London outpost. We ordered the tasting menu and when I left, I actually felt cheated: a couple of sushi had been spectacular, and the black cod was good, but the rest was distinctly average and we'd paid through the nose for it. Mayfair isn't exactly known offering value for money, but I'd expected much better.
Runner-up: The Barbary, for leaving me ambivalent about the food.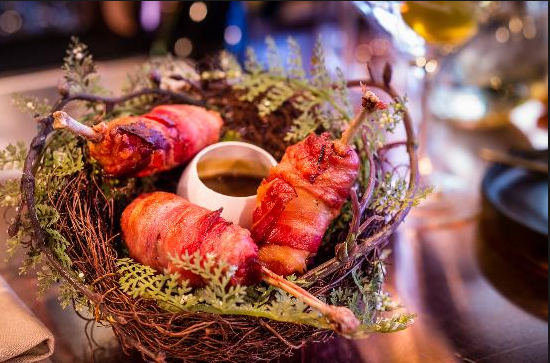 POOR SERVICE: Encant
Is it ever acceptable to make a group of 10 wait outside for 45 minutes when they'd reserved their table for a 40th birthday dinner well in advance, then make some of them stand throughout their meal? To add insult to injury, they later admitted on Twitter that they prioritise walk-ins to cover costs of no-shows. This is part of a much wider debate, but in the interests of brevity, this cock-up soured our evening, which is a crying shame as the food was wonderfully complex.
Runner-up: Duck & Waffle, for their extremely rude hostess, who almost made us want to take that scenic lift back down immediately.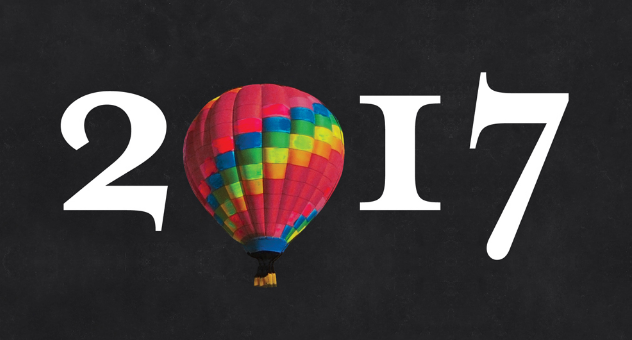 Despite some life-changing events, 2016 has nevertheless been a good year, at least in terms of broadening my palate and culinary experiences. What's my plan for 2017? Well, I'll continue to review restaurants and food-related events and launches, with an emphasis on supporting local heroes where possible. Travel writing also appeals to me, and I especially enjoyed posting about my late summer holiday in Halkidiki (links below). Apart from that, improving the quality of my textual and visual content is a priority, as well as learning from those whose work and attitudes I admire, personally and professionally. All that's left to say is a heartfelt thank you for your support in 2016 and I wish you all good health, wealth, happiness and success for the New Year.
I'd love to hear your thoughts on my list – do you agree or disagree with my choices and why? What are your goals for 2017? Leave your comments below or Twitter/Facebook/Instagram and let's discuss further!
Links: The Bull & Last, Drapers Arms review, Padella review, Hot Dinners, Darjeeling Express by Asma Khan, Bleecker Burger, Bobo Social, Andrew Edmunds, Waterside Inn review, Restaurant Sat Bains, Bufi, La Table du Marché,  Noble Rot, Picture review, Gunpowder, Nobu Berkeley St, The Barbary review, Encant, Duck & Waffle (Part 1 and Part 2), Sani Resort Part 1, Sani Resort Part 2