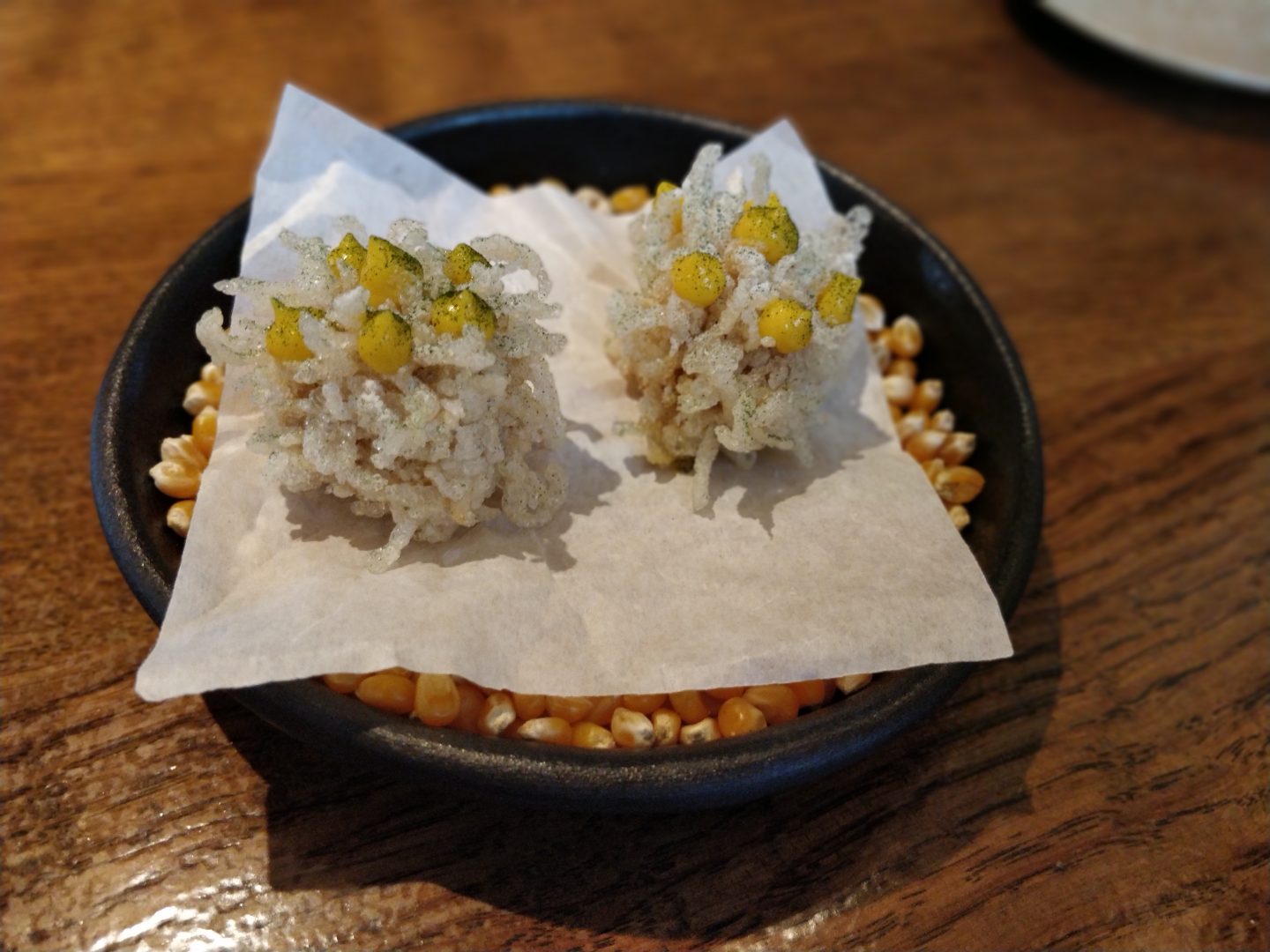 In an ideal world, I'd review every restaurant that I visit. Reality has a way of thwarting my plans, though, particularly in the past year. Instead of documenting each experience in separate posts, I'm going to simplify the situation by summarising my Top 10 Meals of 2019 in a neat listicle. Because everyone loves a listicle, right? And if not, there's more coverage on my Instagram feed.
Right, let's crack on. In chronological order: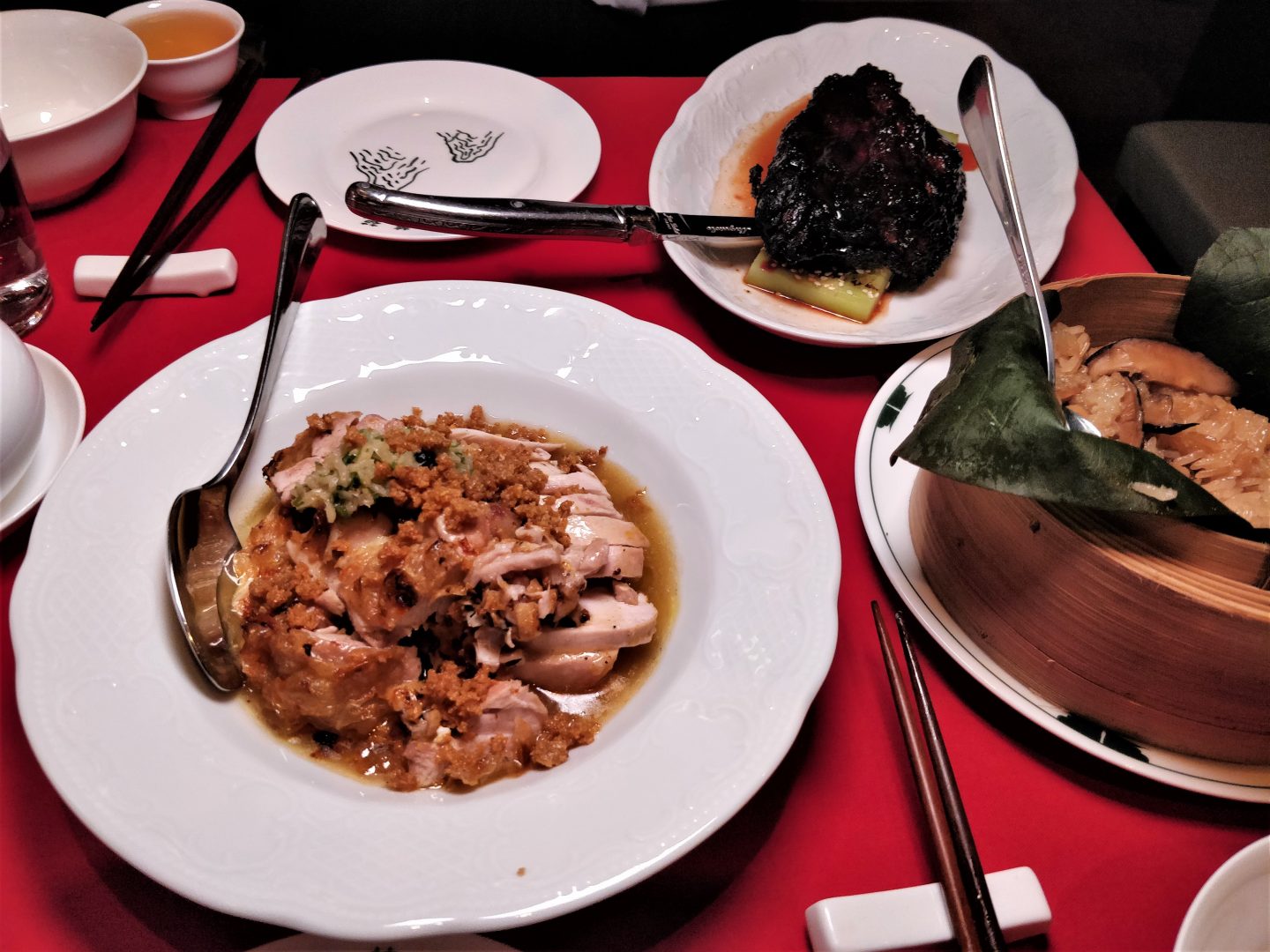 XU
I can't remember why a blogger friend and I decided to visit Taiwanese restaurant XU from the team behind Bao on the Soho-Chinatown border, but I'm very happy we did. It was a miserable day, memories of which faded fast when the menu arrived. Charcoal roasted Shou Pa chicken with ginger, spring onions and chicken skin wasn't a looker, but was so good that I was lining up my next mouthful long before the previous one had been fully chewed. Char Sui Iberico pork neck was a meaty, gelatinous joy. My personal highlight, however, came in dumpling form. While the fennel and glass noodles ones were enjoyable, it was the Taiwanese Sausage Taro served with Kow Choi oil (Chinese chives) that was unforgettable: soft, slightly sticky, rich and herby, all in a single bite.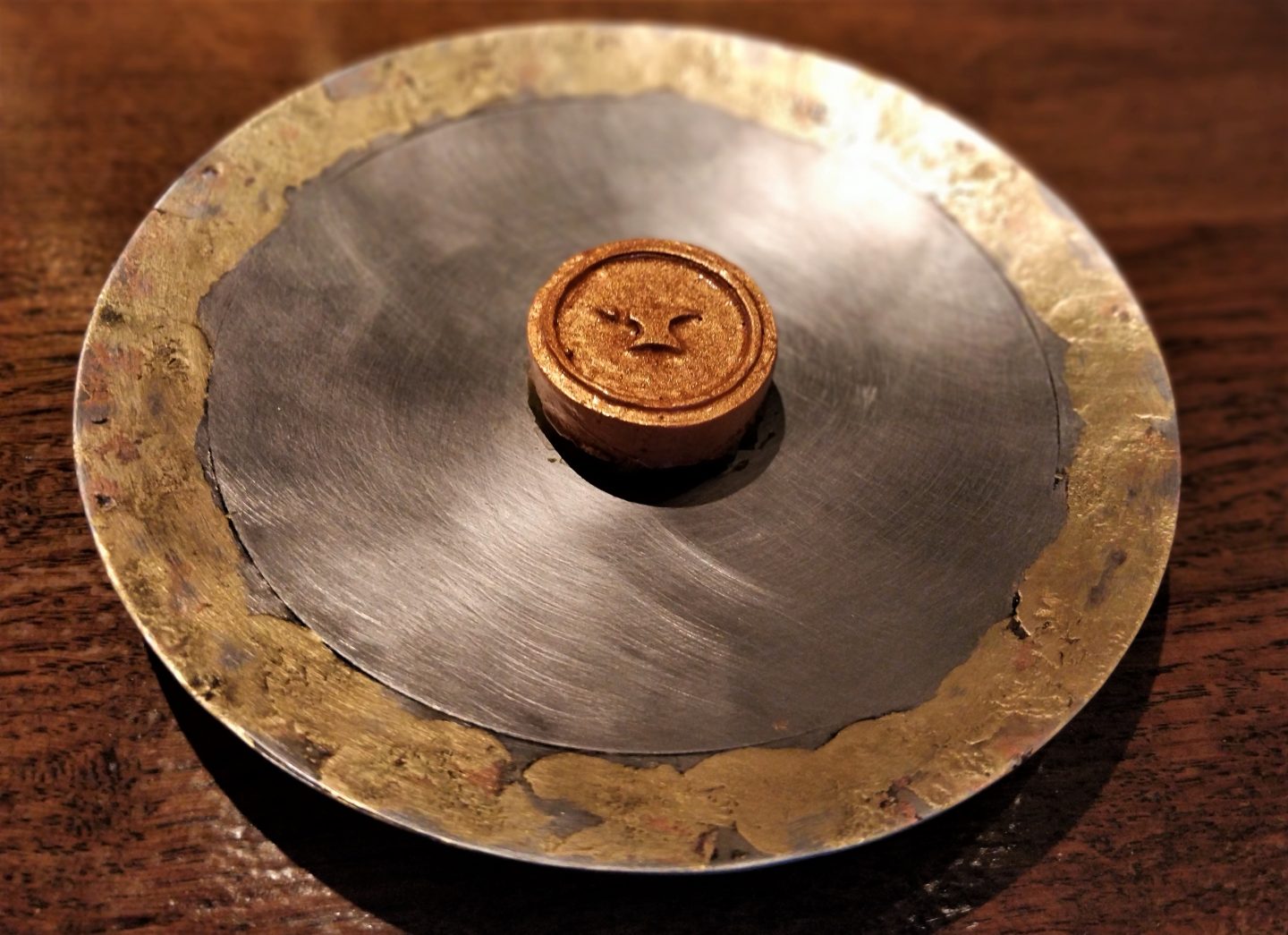 L'Enclume
It has been almost a year since we visited L'Enclume. Since I'm still holding out hope that I'll write a review at some point, I'll shamelessly steal this summary from my 5 Questions I'm Asked Often post (link below): 15 dainty courses served over four hours, with pairings including the smoothest sake I've ever tasted, all consumed in a sophisticated space that respects the local environment and temporarily removes you from reality. What really surprised us was the quasi-absence of meat: only two of the 15 courses on the tasting menu featured meat (guinea fowl). As such, we left feeling I-could-eat-a-bit-more full instead of I-need-to-lie-down-and-never-eat-again full.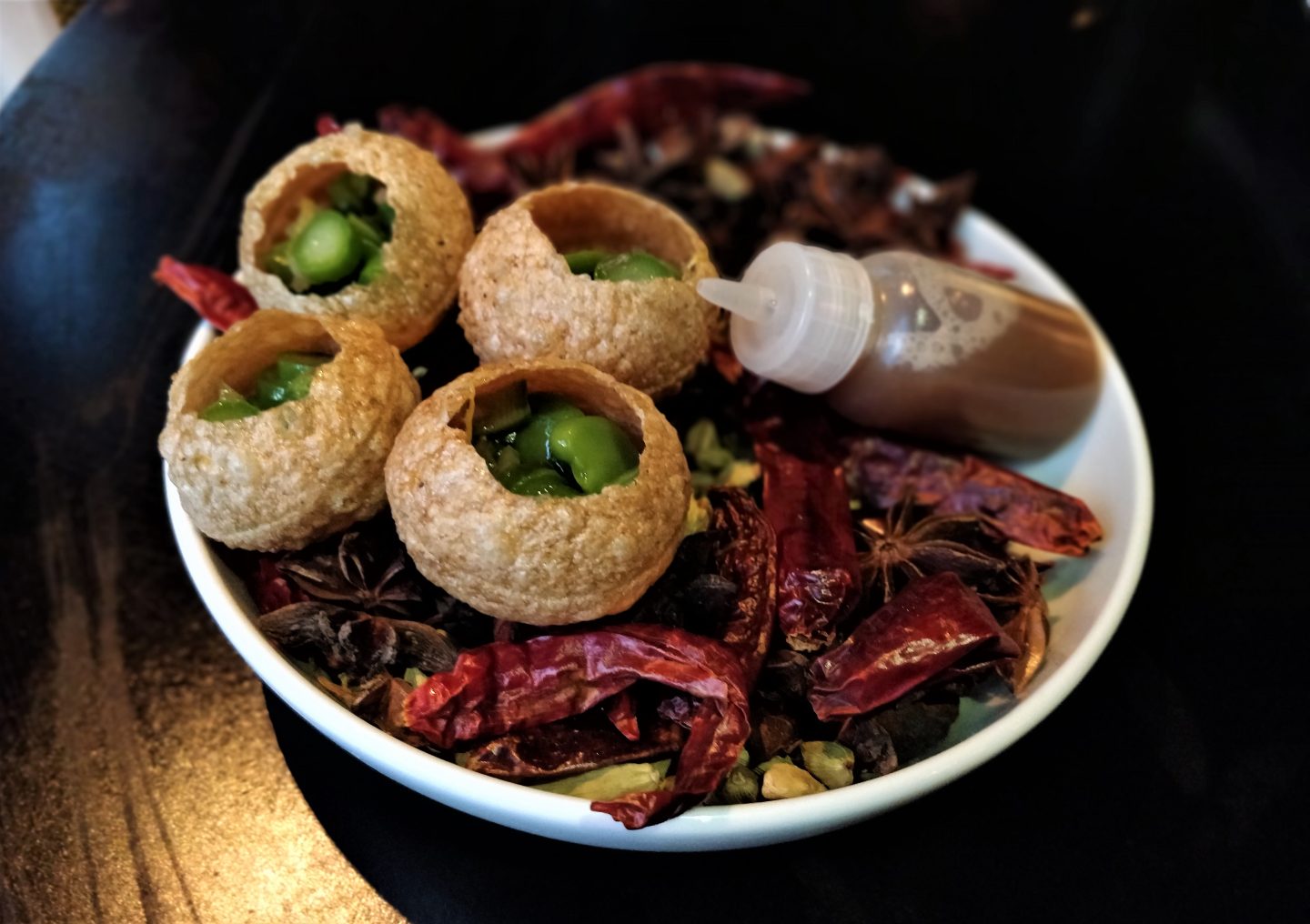 KityCow
They may have been pipped to the post by Baba G's on the BBC's Million Pound Menu, but chefs Joe Allen and Aaron Thomas won us over with their lamb neck biryani. During their Mayfair pop-up, each element scored top points: tender meat, crispy lamb rib on the side, subtle spice levels and fluffy rice. Not being a biryani fan in general (the meat-rice mix usually makes me feel like I've ingested a week's worth of food in a single sitting), I didn't have the highest of expectations then ended up wishing I'd ordered my own portion. The rest of the Indo-Nepalese menu left a good impression, particularly the chilled rice pudding and original take on a mango lassi, although the clove-heavy cabbage korma and daal makhani missed the mark for us.
Hozi
Google gave us the gift of Holborn-based Hozi when a large group of us were craving something hearty after having drunk a fair few drinks to celebrate a friend's birthday. Blink as you walk past and you'll miss the discreet staircase leading down to the basement restaurant. With bare white walls and plain wooden tables, this décor is basic, but who cares when you get plates piled high with top-quality KFC in a sticky sauce, boiling bowls of beef bibimbap and spicy and spongey Korean rice cakes. Vegetarian options paled in comparison to their meat equivalents, however; no amount of gochujang could rescue them.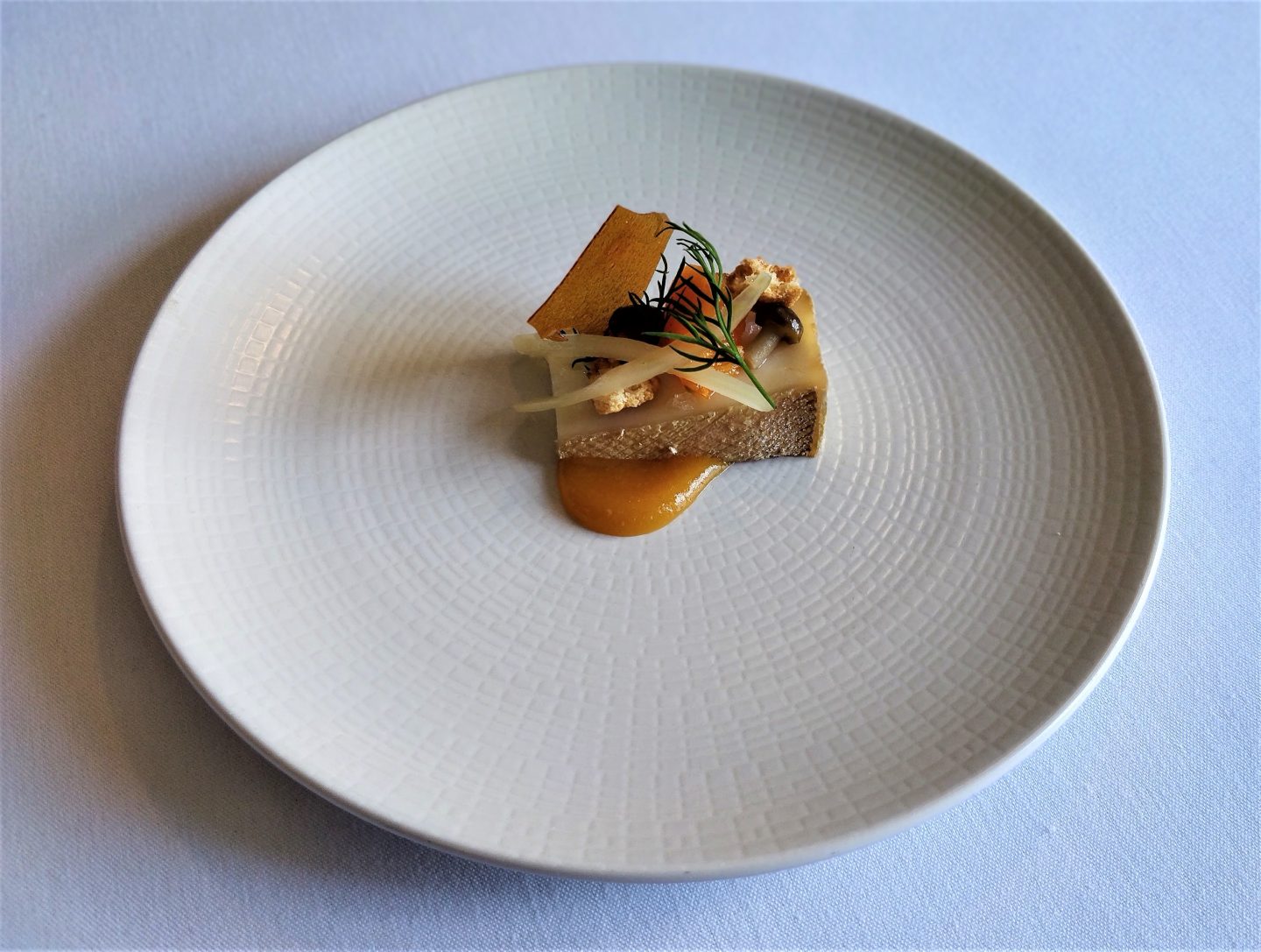 Sorrel
Unless there are strikes, traffic or feuding families/friends involved, day trips can be a joyous experience. After hearing constant praise for everything on offer at Michelin-starred Sorrel in Dorking, Surrey, from a cousin's wife who knows her way around a fine dining menu, a friend and I decided to put her to the test. She was right on every score, from the light-hearted yet professional front of house team and the relaxed atmosphere in the 300-year-old building to the exquisite food and excellent espresso martini (which is harder to come by than a trustworthy politician). There are so many delightful small touches which deserve a mention, such as the origami menu, the delicate domes on each table showcasing seasonal produce and a surprise appearance by chef Steve Drake.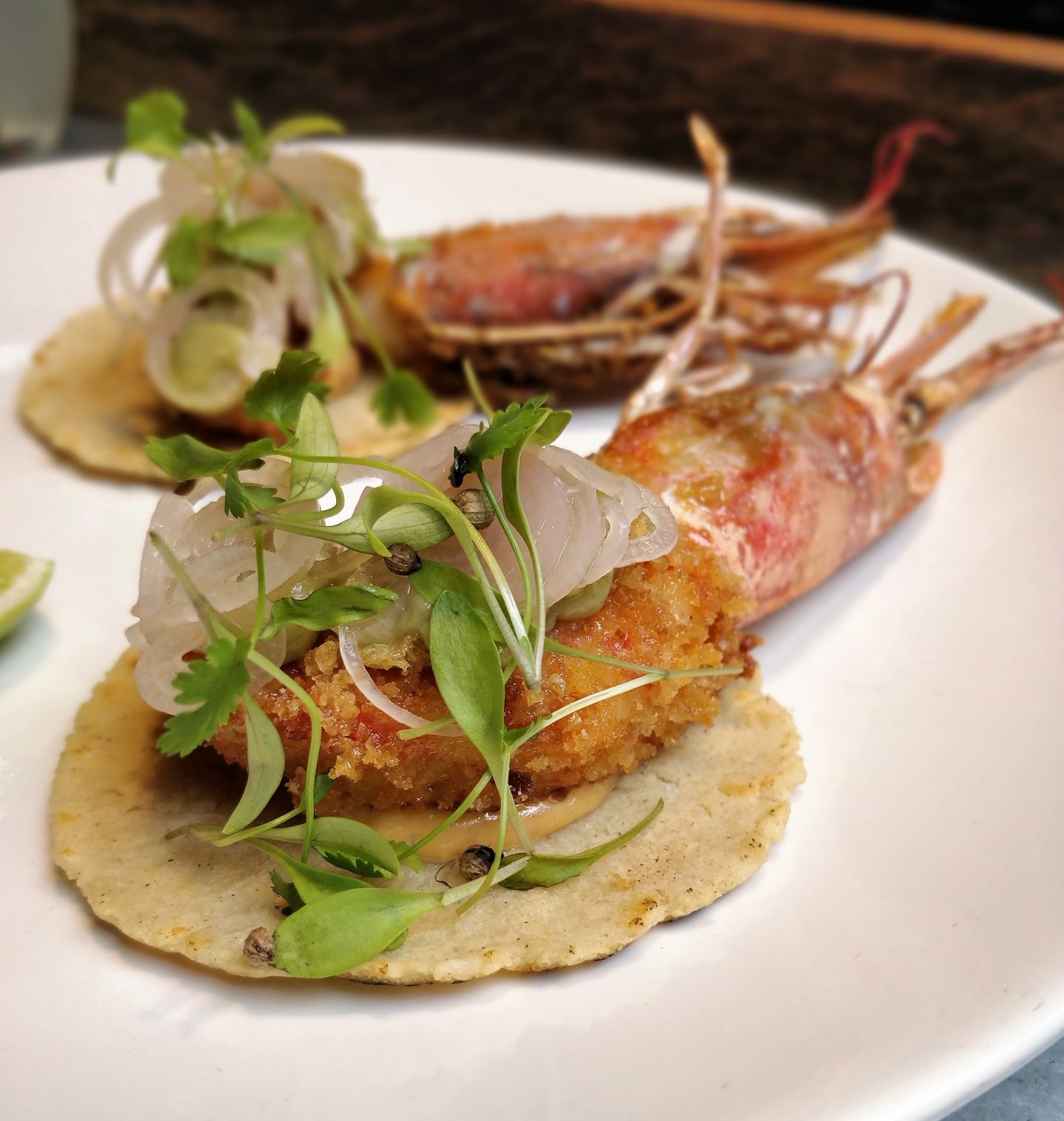 64 Degrees
Counter dining may not be a new concept, but it still hasn't lost its charm for me. And my childhood friend and I got charm in spades at this beloved Brighton bolthole of a restaurant thanks to the head chef and maître d'. You can read my review for more details (link below), so here's a little teaser to whet your appetite: one of their signature dishes is a red prawn taco. Once you've had your fill of those, and several small plates, aid digestion by walking along the beach, which is quite literally a hop, skip and jump away.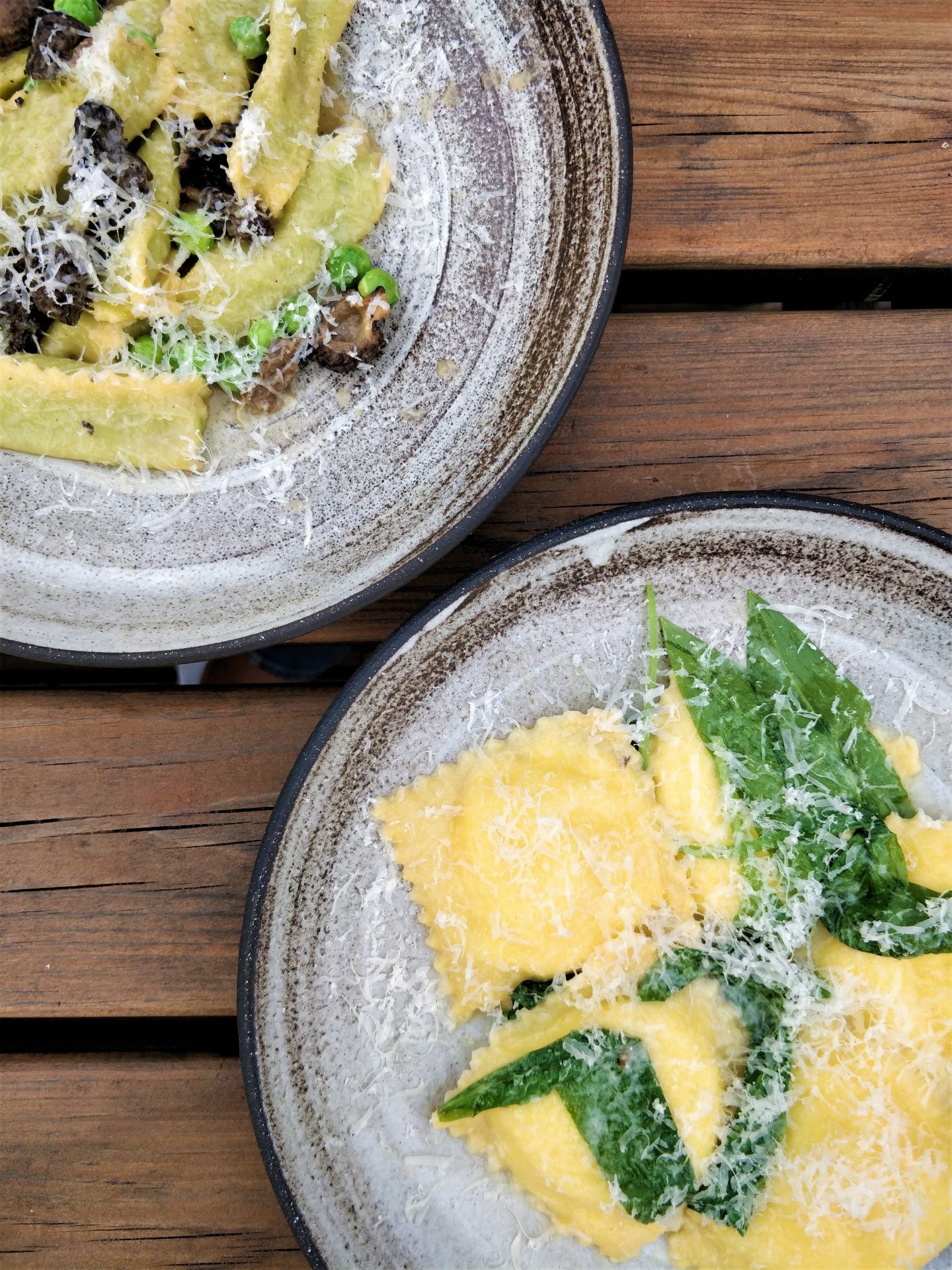 Ombra
I've spent more time in East London in the past two years than the past decade. Getting to Hackney from North London can be complicated, but sometimes you need to get out of your comfort zone. Ahead of seeing A Thousand Splendid Suns at Hackney Empire, my cousin-in-law and I parked ourselves on a bench on Ombra's sunny terrace and made our way through a bottle of Prosecco while waiting for the kitchen to open. And it was worth the wait: burrata and Getaria anchovies bruschetta then fresh agnolotti and ravioli; easy rivals for more famous pasta hotspots.
Craving canelés at Wild Honey


Canelés at Wild Honey
Wild Honey
One of my first solo lunches in London was at Michelin-starred Arbutus off Soho Square. After finishing off some fish with a generous glass of wine for £10, I added Wild Honey, another chef Anthony Demetre restaurant, to my list. Although I missed out on the Mayfair original, I got a second chance when it reopened in Hotel Sofitel St James this year. The menu will delight all French food aficionados, who, like me, relish reimagined classics without the side of Gaviscon. Between us, my friend and I savoured the crispy pig's head, grilled octopus, lamb and roasted halibut; deceptively simple on the plate, but our palates told us otherwise. I can still recall the seductive wobbliness and creaminess of the custard tart, its edges sharp and clean. As impressive as this was, it's the chocolate truffle-topped canelés served with coffee that you'll keep craving. Their thin, crispy coating and spongey interior beat the ones I had in Bordeaux, which is no mean feat.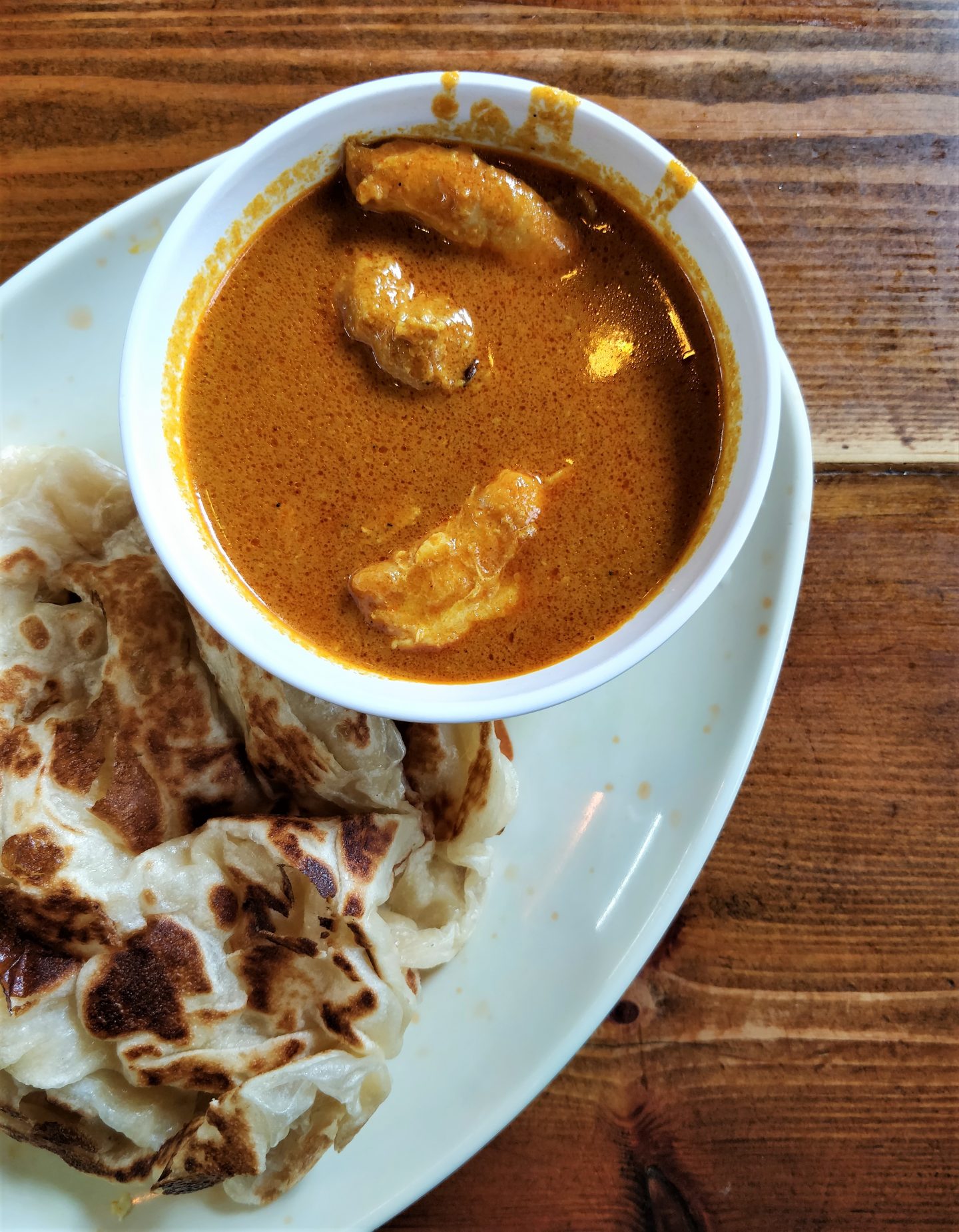 Roti King
Call me old-fashioned, but I like to make a reservation when eating out and be guaranteed a table. However, we all have exceptions to our rules, and Roti King is one of mine. This small, simply decorated basement restaurant located in an unremarkable street opposite Euston station offers traditional Malaysian dishes that are worth writing home about (my dad would adore this place). On my initial visit, I ordered the Roti Canai Special with chicken, accompanied by flaky, buttery rotis. They were so hot that I almost burned my fingers while tearing them up to dip into the thick, rich and spicy curry, but no regrets. Their second site, Gopal's Corner, opened in Market Halls Victoria this year, where you won't have to wait as long if you time it right.
Beef fillet at The River Cafe

Scallops at The River Cafe
The River Café
The day that I finally had lunch at the revered River Café was also the day that I discovered our third cycle of IVF had failed. Heartbroken, I resisted the urge to cancel on my cousin's wife, go home and bury myself under the duvet with a bottle of wine for company. I'm so glad that I didn't because our conversation, and being able to eat raw beef fillet and drink wine again, was exactly what I needed. Our mains – seared scallops with sweet Datterini tomatoes and chargrilled beef sirloin with summer girolles – equally exceeded our sky-high expectations. The quality of the produce is unparalleled and prepared in a way that enhances their natural flavours and textures. I later wrote on Instagram that "the olive oil is so fruity that you'll want to bathe in it" and stand by this statement; we were momentarily silenced by its superiority.
Lobster Tail at Alyn Williams

Strawberries & Cream at Alyn Williams
Alyn Williams at The Westbury
In early August, a fine food-loving friend and I waltzed into The Westbury Hotel in Mayfair for lunch. Over four hours, we were regaled with multiple courses which kept our mouths busy: seafood crackers with caviar; almond and crab tartlets; scallops with watermelon and grapefruit (the latter is one of my Room 101 ingredients and yet I devoured it; kudos to the kitchen); Cornish prawns and a sublime shot of prawn consommé; pork jowl with thinly sliced carrot discs; Herdwick lamb fillet and slow-cooked shoulder with pommes soufflés; and a dazzling display of desserts, ending with a unique spin on strawberries and clotted cream. And this isn't even the complete list of courses. Each was paired with wine, so our exit dance wasn't as elegant as our entrance. It was a pleasure to meet chef Alyn Williams as well, who has since been unceremoniously ousted by the restaurant owners. Whatever the circumstances, I'll never forget the culinary creativity of this truly spectacular meal.
---
Well done if you've made it this far. To reward you, here are three bonus entries: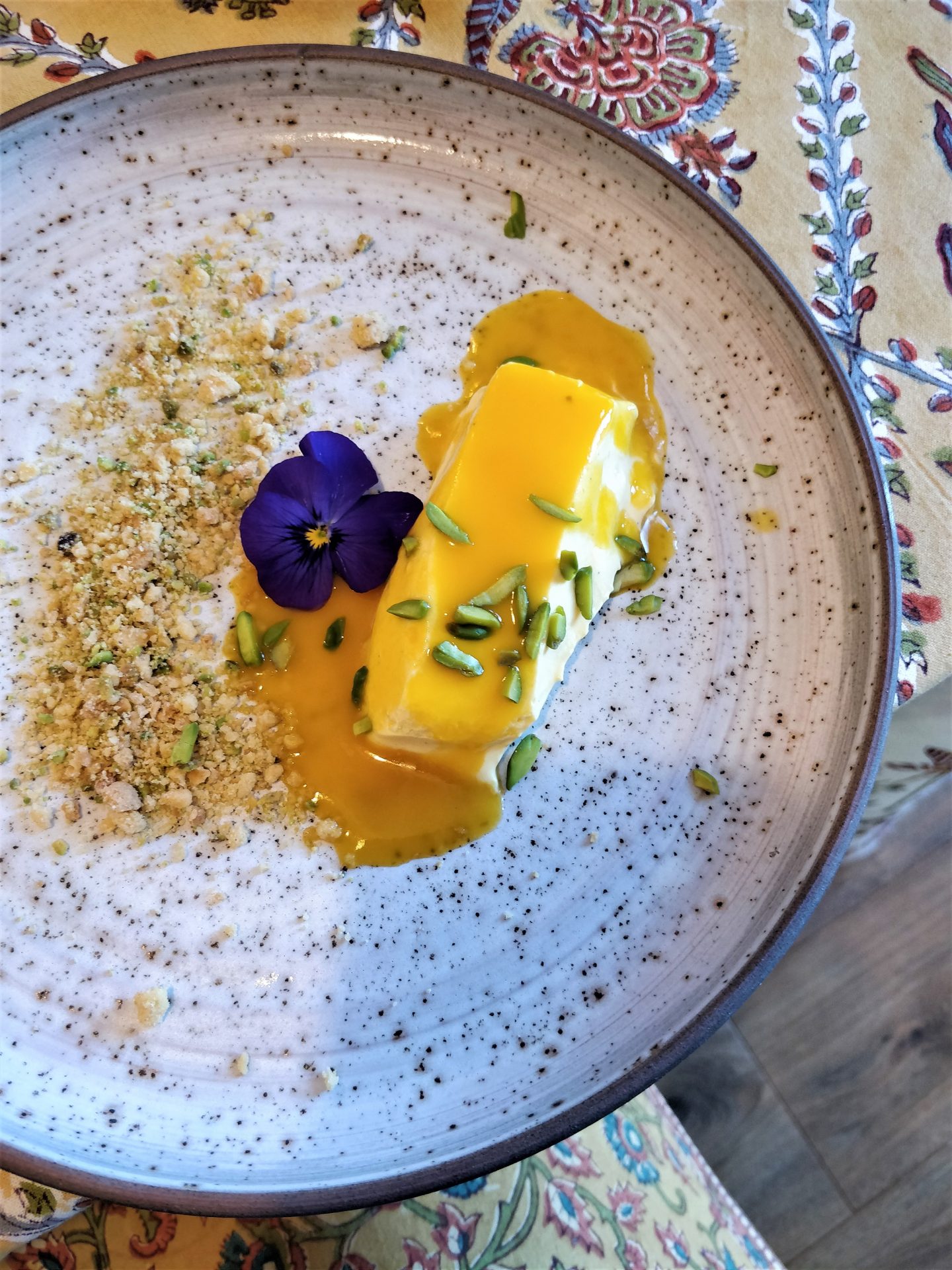 My Little Cake Tin
I found Tarunima Sinha on Instagram before meeting the lovely lady via pastry chef Ravneet Gill. In addition to beautiful bakes, Tarunima hosts themed supperclubs celebrating Indian cuisine at her North London home. After enjoying her masala bundt cake at the Calcutta Canteen collaboration with Asma Khan, I grabbed tickets for her Holi brunch featuring her family's favourite dishes. Canapés included aloo methi sabzi (dry potato curry), kachori (crushed peas in fried pastry), tapioca and beetroot bites, lamb meatballs and aloo tikki chaat (potatoes, chickpeas and chutneys). I could've stopped there, but would've missed out on spicy dry lamb, paneer kofta, okra fries and dahi vada (lentil dumplings in spiced yoghurt). And it would've been a crime to duck out of dessert: mango cheesecake, fig and pistachio tart and more. Her generosity knows no bounds, both in and out of the kitchen. If you love delicious Indian food, follow her Instagram feed for her next event.
Scotch Egg Challenge
This wasn't strictly a meal, but my sister and I certainly made a meal of it. This annual event sees London's best chefs create a Scotch Egg worthy of being crowned the capital's best. Competition was fierce, with over 20 eggs to taste; hats off to the judges because we maxed out after tiny slices of around 10. The top prize went to Shoreditch-based Thai restaurant Smoking Goat for the second consecutive year for their pork and offal laab, which stood out for being fiery, fresh and fabulous.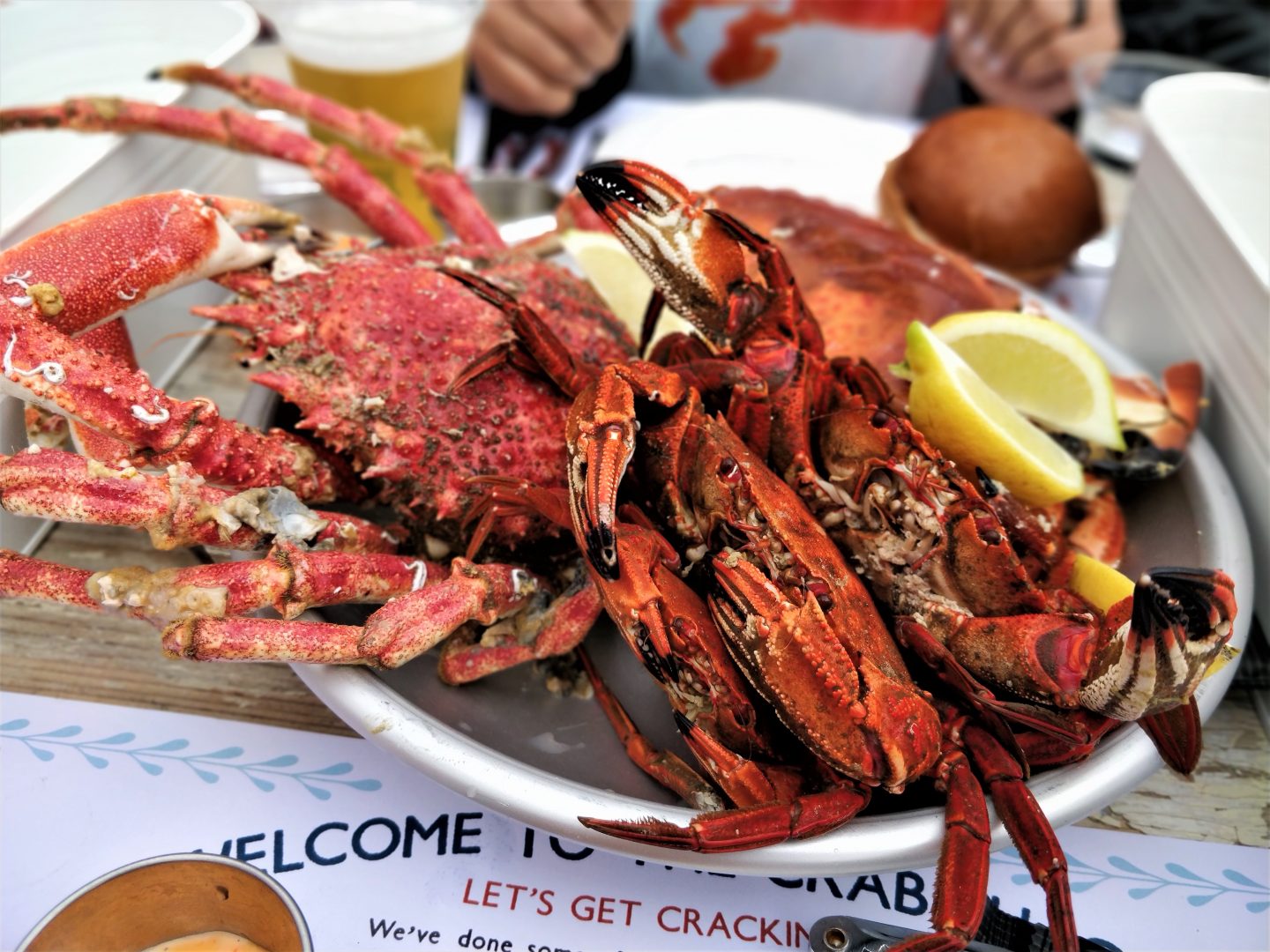 London Seafood Festival
Chef Savla and I were in the right place at the right time when we found out that two people had dropped out of the second sitting at the Wright Brothers' Crab Shack event; we couldn't get our cards out fast enough. For only £45 pp, we got a crab platter to share (whole spider crab, whole Devon cock crab and 4-6 velvet crabs), fries, brioche rolls, dips and a drink. My enthusiasm for cracking crabs is proof that culinary preferences evolve; I'd never have sat down for a seafood session like this a few years ago.
---
Which restaurants are on your Top 10 Meals of 2019? I look forward to hearing them in the comments section or on social media (@SavlaFaire).
All words and images are my own, unless otherwise stated, and remain the trademark of savlafaire.com.
---
Post Links:
Bao Soho review, Bai Fitzrovia review, 5 Questions I'm Asked Often, 64 Degrees review, 5 Places To Eat in Brighton, Padella review, Ravneet Gill Interview, Asma Khan Interview, Darjeeling Express Review, SavlaFaire Instagram
Food Links:
XU, L'Enclume, KityCow, Hozi, Sorrel, 64 Degrees, Ombra, Wild Honey, Roti King, The River Café, Alyn Williams at The Westbury, My Little Cake Tin, Scotch Egg Challenge, London Seafood Festival
PIN FOR LATER