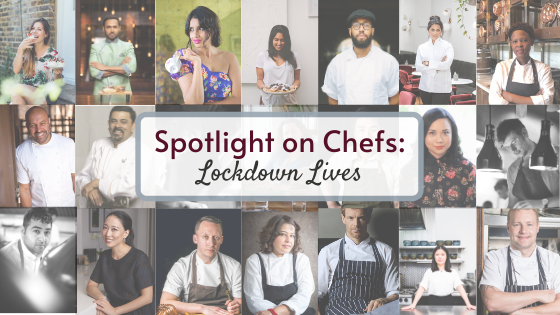 Lockdown has had a huge impact on the hospitality industry, leaving millions of people out of work and feeling understandably distraught. In a bid for survival, we've seen businesses radically and rapidly reshape their services to offer takeaway and/or delivery, ramp up their support for local communities and provide much-needed sustenance for all manner of key workers, particularly NHS staff. Alongside these activities, chefs are using Instagram to inspire and inform us in different ways. Here's a round-up of what some of the #SpotlightOnChefs interviewees are doing, including Lives, IGTV recipe videos and online shops.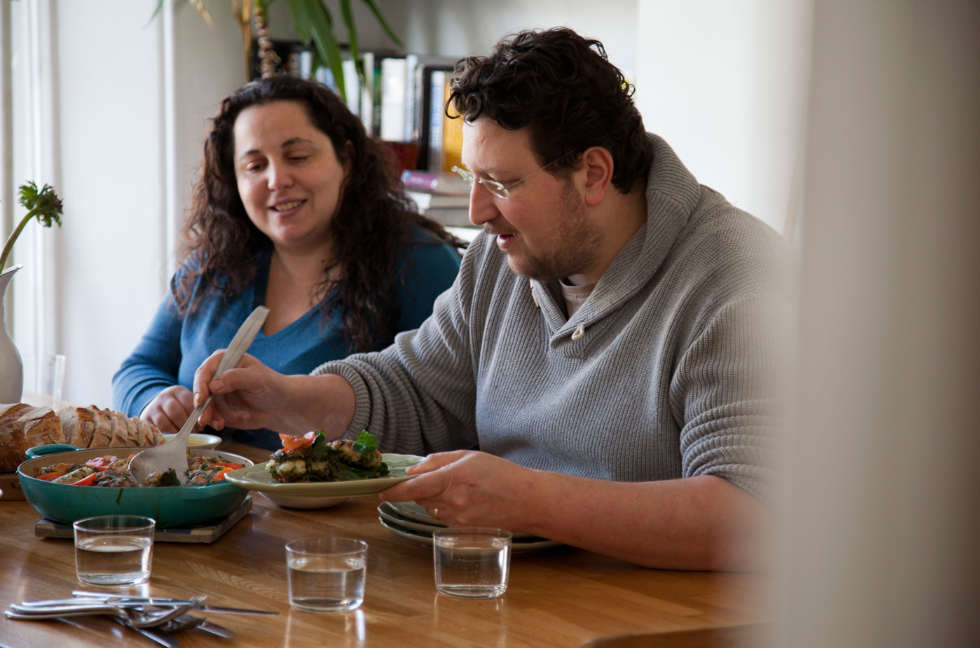 Honey & Co
Firm Fitzrovia favourites, and my first SOC interviewees, Sarit Packer and Itamar Srulovich of Honey & Co (and Honey & Smoke and Honey & Spice) have done a handful of Instagram bake-alongs featuring recipes from their cookbooks, such as chocolate loaf cake and maamool cookies. These beautiful books are available to buy via their online shop, which also sells Middle Eastern spices, syrups and sauces, plus their Weekly Lockdown Offers. Sarit and Itamar also share a weekly recipe in their FT Weekend column and are trialling a ready-made meal collection service.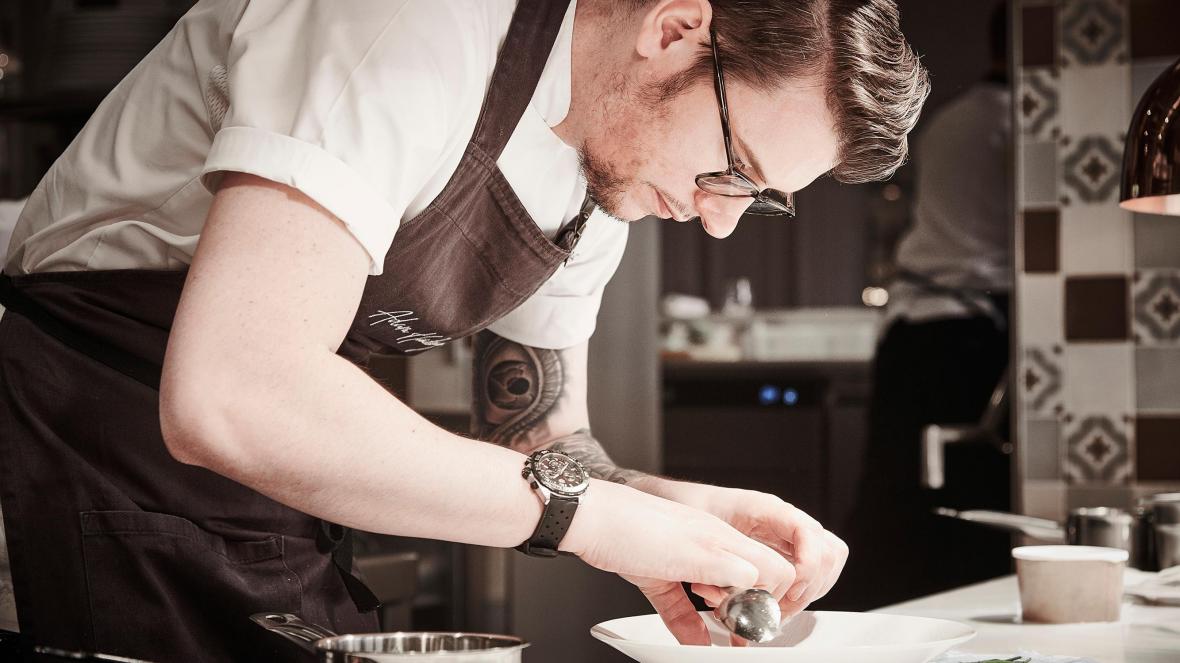 Adam Handling
Owner of multiple restaurants, Adam Handling's series of 10-minute IGTV videos demonstrate how to make comforting classics like Toad in the Hole and Lancashire Hotpot. Following a recent Instagram poll, he cooked his famous cheese and truffle doughnuts. There are even a few videos with Nana Sophie, whose 'Good Mood Crispy Chicken' looks incredible. Adam is passionate about reducing food waste, so one recipe transforms the leftovers from his bread and butter pudding into delicious desserts. As of this weekend, he'll also be opening his kitchens to cook meals for the elderly and most vulnerable (donate here).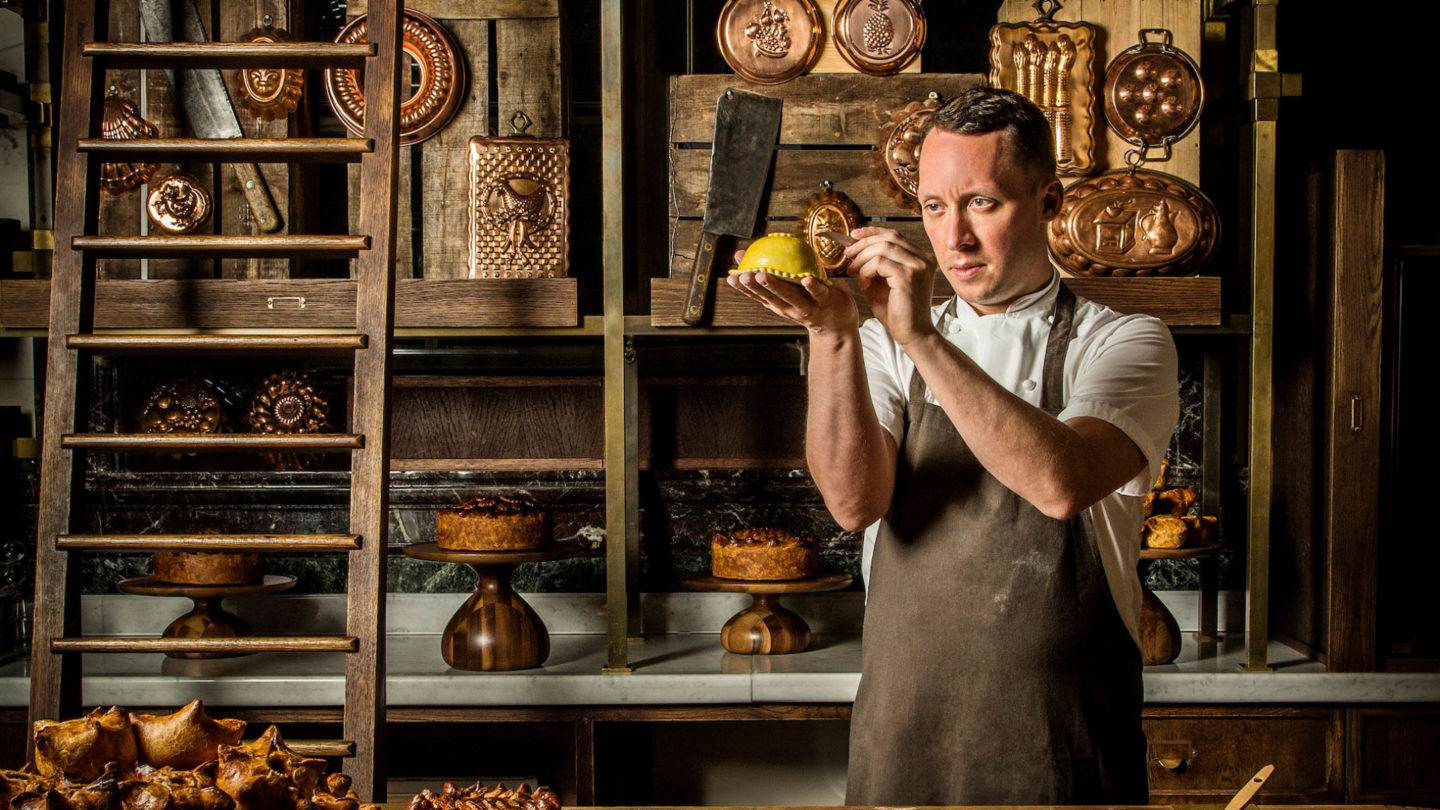 Calum Franklin
As well as making our eyes pop out of our heads when he posts his 'Piesolation' photos (and stunning cakes), Calum Franklin, the exec chef of Holborn Dining Room, is keeping us entertained with hilarious videos. One of these is a Hospitality for Heroes Challenge, where chefs and their colleagues nominate one another to share a recipe. Calum not being one for convention, his version was a magic trick with his trusty assistant. Alongside these activities, he has been giving shout-outs to independent bakeries, cafes and restaurants in and around Greenwich, plus Sydney-based Colombo Social's initiative #PlateItForward (donate here).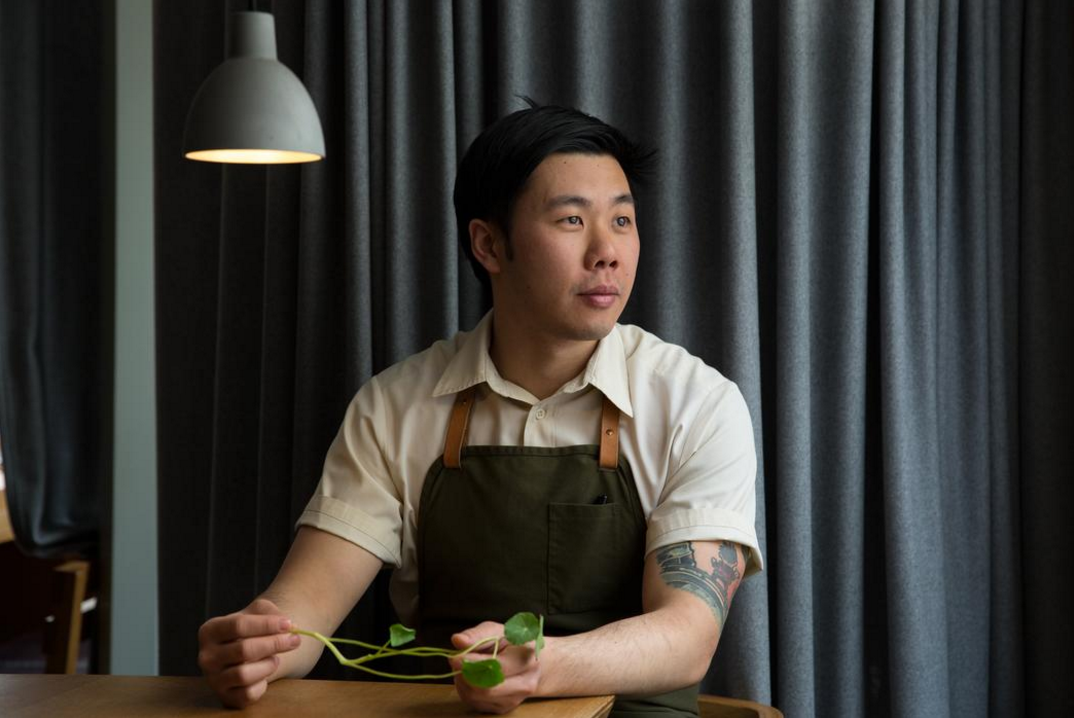 Jonathan Tam
While Restaurant Relæ in Copenhagen has temporarily closed its doors, its head chef Jonathan Tam has launched Manfreds Takeaway. Open every day of the week, lucky locals can expect to see old classics and new dishes on the menu, all made from organic produce. The team are also offering a takeaway wine selection, fresh produce and bread.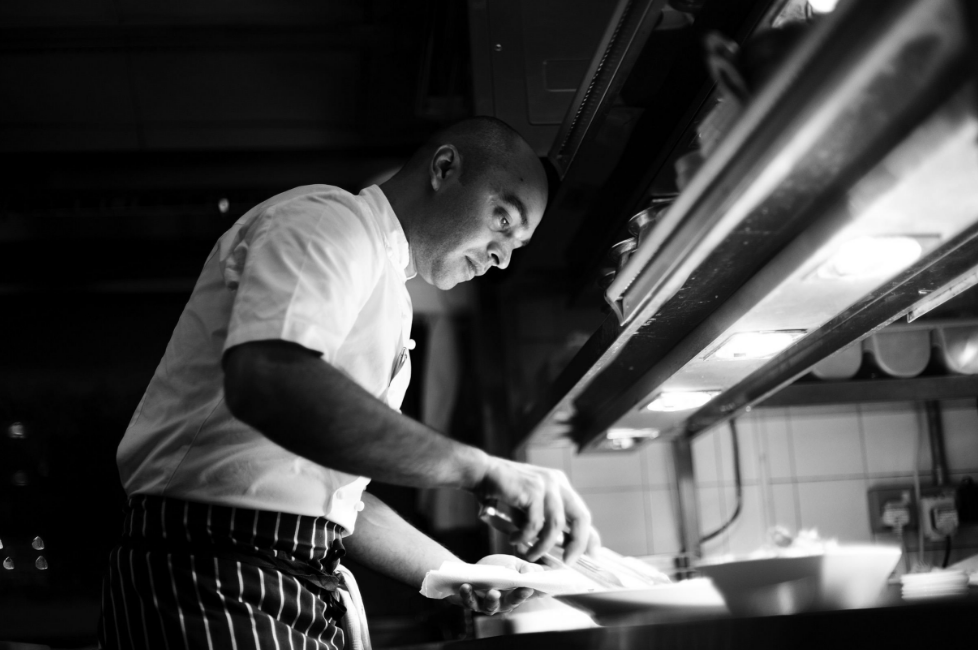 Alfred Prasad
Known for his elaborate Michelin-starred Indian creations, Alfred Prasad has also adapted his approach. Instead of sharing fine dining food, his 'Alchemy at Home' series will focus on dishes that can be easily recreated at home using leftovers or staple larder ingredients. Furthermore, he aims to get children more involved in the kitchen in order to develop their culinary skills from a young age. If you have any recipe suggestions or burning food-related questions, do send them over via DM.
Jay Morjaria
If you're curious about how to make Korean classics, follow Million Pound Menu winner Jay Morjaria. In his latest IG Live, he was joined by Korean author and cook Da-Hae West, who made pajeon (crispy spring onion pancake). He has posted the recipe on his feed, together with plenty of tips, so bookmark it now and cook it later. In the meantime, scroll through the rest of his feed for more colourful Asian-inspired meals.
Judy Joo
In her first ever IGTV recipe video, the author and host of Food Network's Korean Food Made Simple Judy Joo chose sweet over savoury by giving us the inside scoop on her Bakewell Tart. If you missed this demo, read the recipe in her caption and recreate it at your leisure to make lockdown more bearable. Judy also did a live cookery demo featuring Korean recipes from her cookbook for Hollywood Life.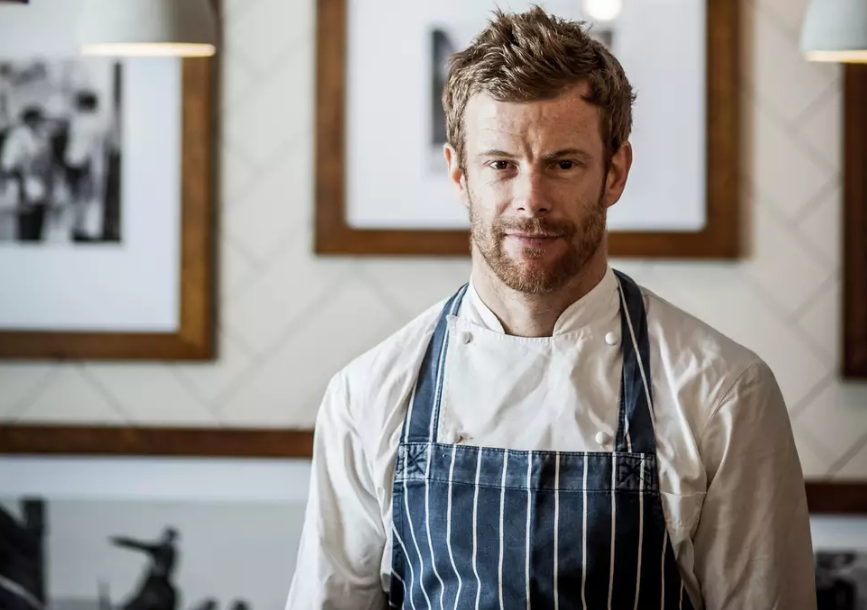 Tom Aikens
With over 60 IGTV recipe videos at the time of writing, Tom Aikens is the most prolific chef in the SOC series (his was my only 2-part interview to date; we covered a LOT of ground). Whether you want to join the social media sourdough club and make your own starter, learn how to brine chicken and make broth or indulge your sweet tooth with lemon drizzle cake, you can find what you need on his feed. His adorable daughters Violette and Josie make cameo appearances and their questions, answers and expressions are brilliant.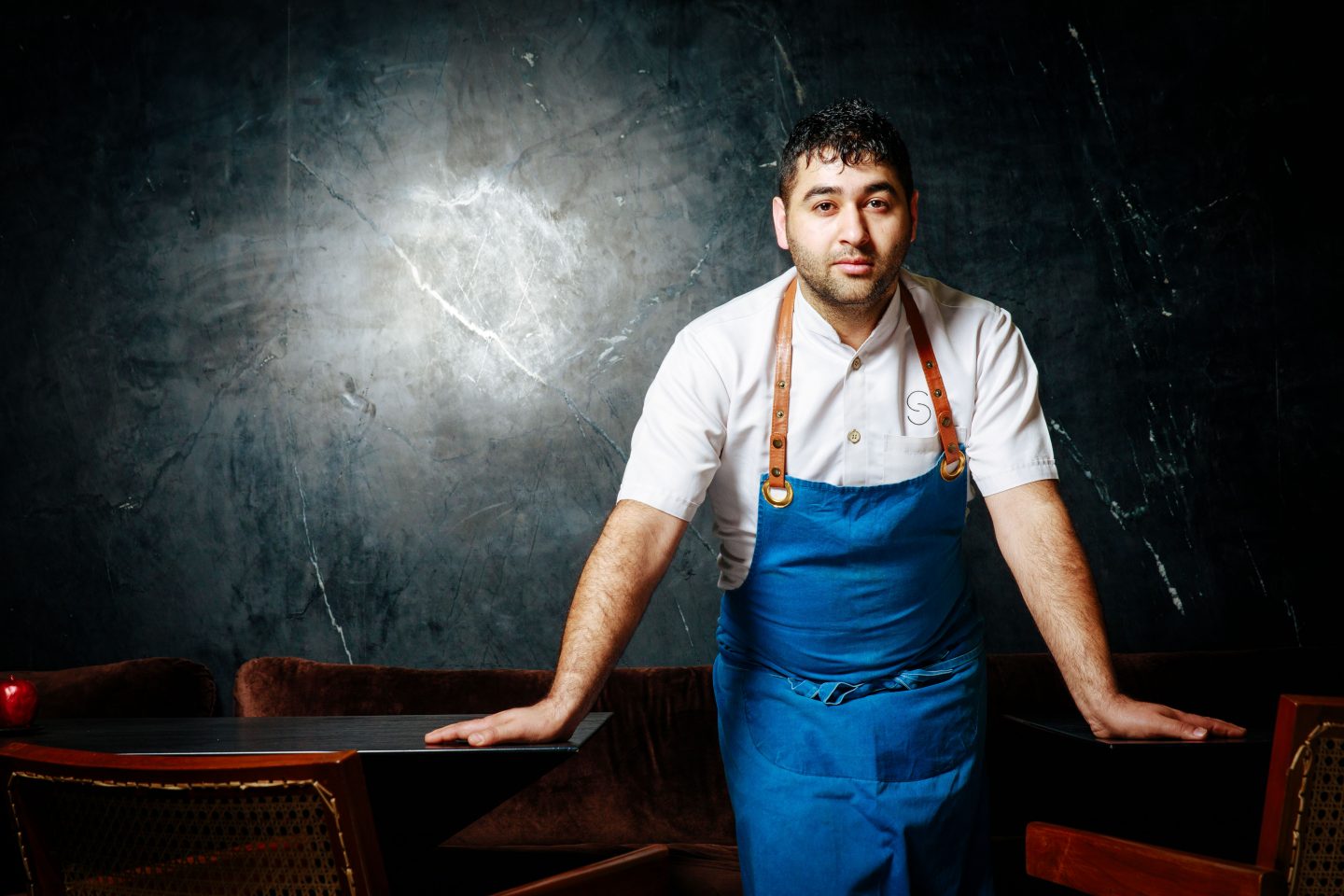 Prateek Sadhu
Chef and co-founder of Masque Restaurant in Mumbai, Prateek Sadhu hosted his first virtual cookery class for Quarancharity (support for people and animals suffering during lockdown), with Dum Aloo on the menu. His charitable contributions continue with Rs. 50 from each Masque takeaway order being donated to Mumbai Food Project, which provides meals for vulnerable migrant workers across the city. When he's not cooking live, he's answering questions about why he became a chef, his advice for aspiring chefs, what makes Masque unique and those who inspire him.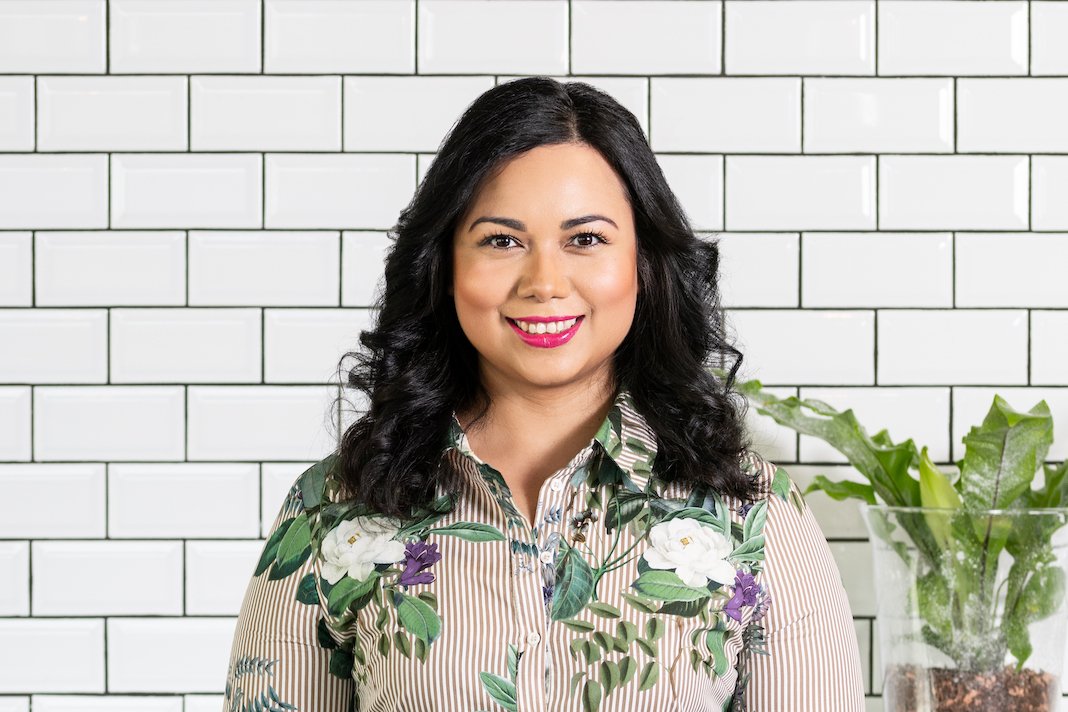 Dina Begum
Bangladeshi food writer and author of Brick Lane Cookbook Dina Begum has been busy posting recipe videos on new YouTube Channel showing us how to make a variety of delicious traditional curries, snacks, drinks and desserts, such as fish curry, aloo bhorta and spiced tea. You can find plenty more visual inspiration on her feed.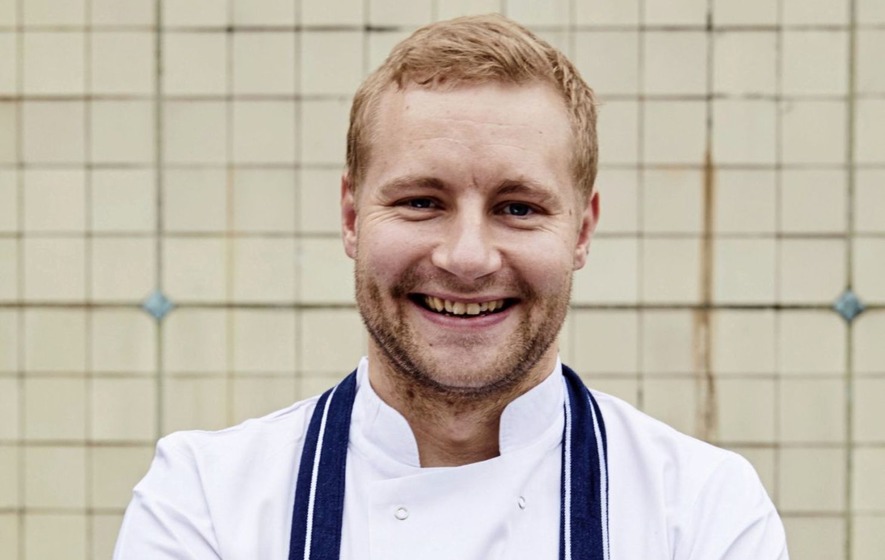 Shaun Searley
No lockdown lives, but Shaun Searley, head chef at The Quality Chop House, is being active in other ways. Although the main restaurant is closed, QCH's deli and shop is open from Wednesdays to Sundays between 9am to 5pm. If you're lucky enough to live nearby, you can pop in to pick up ready-cooked meals (including their signature beef mince), fresh produce, a butcher's box or a roast chicken kit (delivery to select postcodes is also available).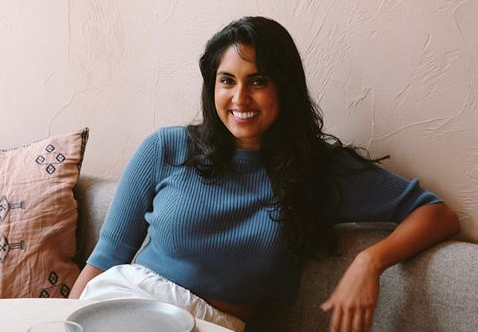 Ravneet Gill
Is there no end to pastry chef Ravneet Gill's talents? Not only did people patiently wait in the cold for hours to purchase pastries during her pop-up Puff Bakery earlier this year (yes, I was one of them and I'm not ashamed), she's the newly crowned queen of Instagram bake-alongs. If you missed her choc chip cookies, crêpes, double choc chip cookies and carrot cake demos, the recipes are all in her debut cookbook, The Pastry Chef's Guide. Rav is also the founder of Countertalk, a platform connecting chefs, providing education, promoting the hospitality industry and offering jobs (all roles are vetted to ensure that the employers' values align with those of Countertalk's).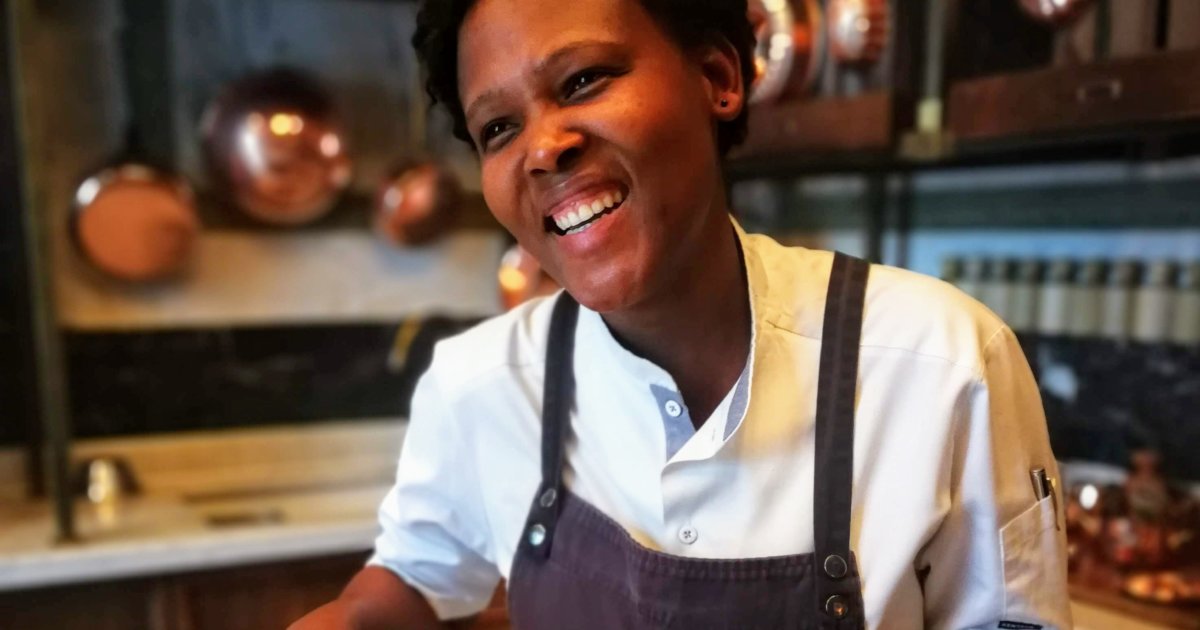 Nokx Majozi
The Durban-born sous chef at Holborn Dining Room has taken inspiration from her heritage to showcase South African cuisine. But being a pie maker at heart, Nokx Majozi wowed us all when she recently unveiled her pork, black pudding, haggis, apricot and pistachio pithivier in a tantalising video. While the ingredients may not be 100% traditional, the pastry work featured African art as seen on her beloved earthenware pot. Nokx and her HDR colleagues have also been preparing lunches for NHS staff at Great Ormond Street Hospital.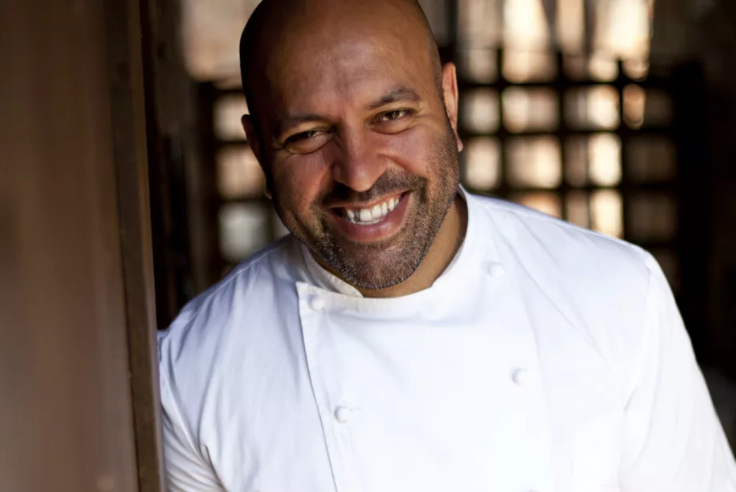 Sat Bains
Those looking for live cook-alongs and interviews won't find them on Sat Bains' feed. However, what you do get is versatile "flavour bombs" that you can easily rustle up at home, e.g. a herb/spice mix to be used in pork meatballs, in roast chicken salad or on pasta, plus simple dishes that you'll want to dive into. It's all delivered in his unique no-BS style, of course, but to quote Calvin Harris and Rihanna, surely "this is what you came for"? Actually, there is one slick promo video on his feed showing how the RSB team make their well-loved 'Lenton Lane' dessert.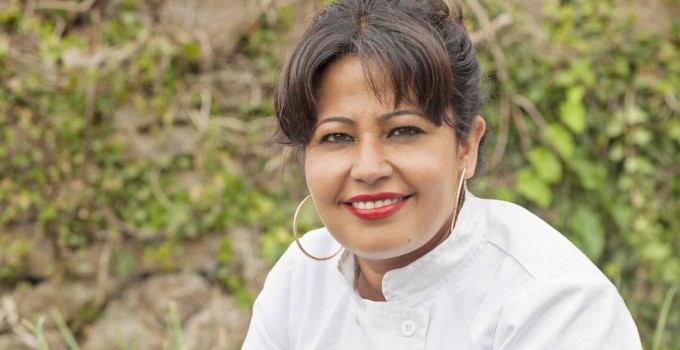 Romy Gill
Did you catch Romy Gill, chef and cookbook author of Zaika, on the revamped Ready, Steady, Cook! recently? If not, you can find her Indian recipe videos – chickpea curry, red lentil dhal and parathas to name a few – on All Good Content's YouTube channel. She has also been sharing additional recipes on her Twitter and Instagram profiles; if you love flatbreads, check them out ASAP. Alongside these activities, she's currently cooking spice-infused meals for our NHS heroes.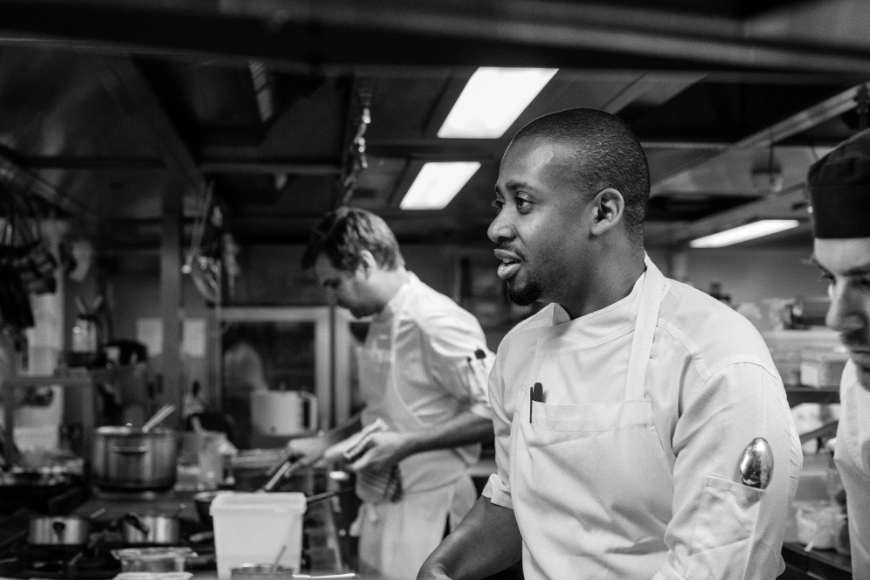 Mike Reid
Owner of M Restaurants, Romy's Ready, Steady, Cook! colleague Mike Reid has posted plenty of videos on IGTV, from cereal-crusted crispy tofu with chilli and garlic to 'Firecracker Scrambled Egg'. If meaty mains are more your thing, he also shows us how to cook the perfect steak (well, that all depends on what your idea of perfection is). His cute daughter Abi accompanies him in his first video – don't miss it!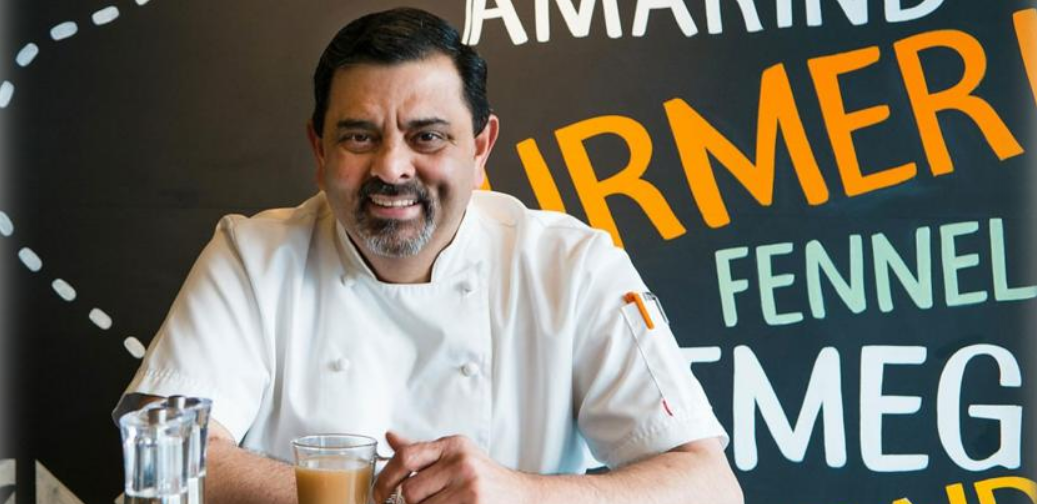 Cyrus Todiwala
In his short series of IGTV videos, Cyrus Todiwala demonstrates how to make dosa, a South Indian staple, cream cheese and dishes from his latest cookbook, Simple Spice Vegetarian. In his feed posts, Cyrus recounts food-related family tales and introduces us to unfamiliar ingredients.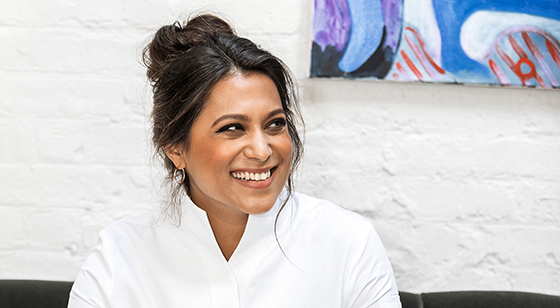 Sabrina Gidda
All-female members' club AllBright's exec chef Sabrina Gidda has filmed a few recipe videos for their All About Food series. So far, we have family brunch ideas, Dan Dan Noodles, sweetcorn fritters with salsa and spiced cauliflower cakes with spinach and poached egg. Are you drooling yet? I know I am. Sabrina is also a fan of the cook-along, so stay tuned for these sessions.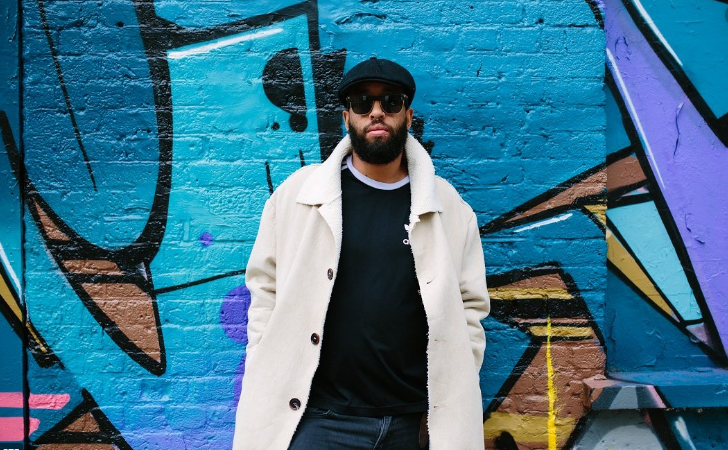 James Cochran
I've always wanted to live in Angel and seeing that James Cochran of 12:51 Restaurant has just launched his 'Around the Cluck' delivery service makes me want to be there even more. Why? Because his Buttermilk Jamaican Jerk Chicken with Scotch Bonnet jam is the fried chicken that got me into fried chicken. There are more jerk-flavoured meals on the menu, which James recently gave to his local fire brigade who were struggling to find food due to the silly stockpiling.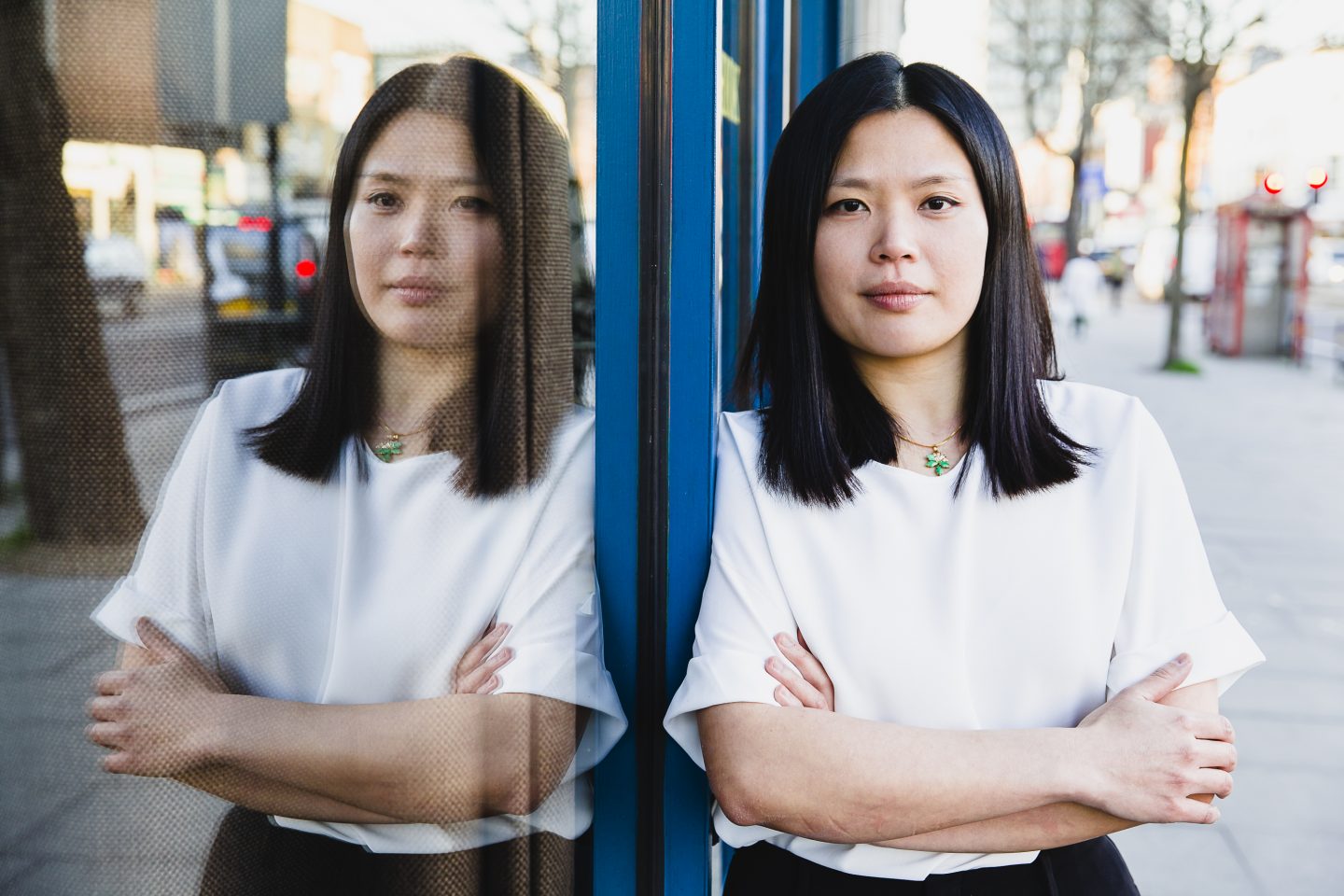 Mandy Yin
The founder of Sambal Shiok, one of London's most loved laksa bars, Mandy Yin is doing live demos of a myriad of Malaysian dishes, such as Meehoon and Char Kway Teow. Whet your appetite by scrolling through her vibrant food-filled feed before tuning in and expanding your culinary repertoire. There are currently no saved recipe videos, so if you miss the lives, you have 24 hours to catch up via her Stories. And if you miss those, Mandy is saving them to her Highlights reel.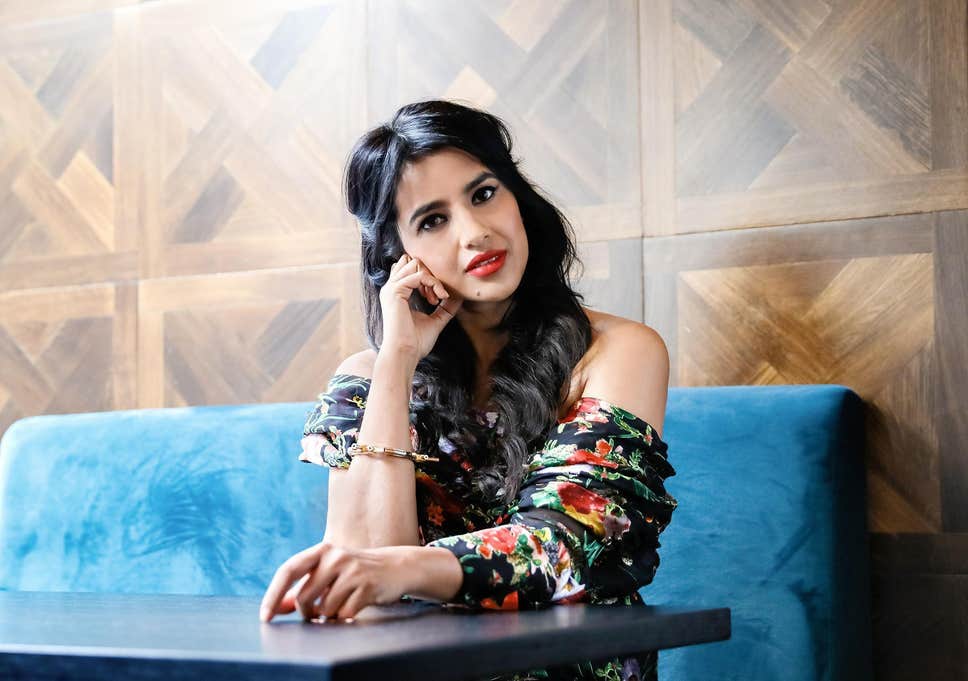 Ravinder Bhogal
The #NHSWellnessBox initiative was created by one of Ravinder Bhogal's doctor friend's at King's College Hospital to provide freshly cooked meals for NHS staff. Together with her husband Nadeem and volunteer drivers, Ravinder made and delivered 300 meals over six days and aims to provide 100 meals over two days weekly. This effort has all been self-funded, and she has now set up a GoFundMe Page for donations to cover food costs from their preferred supplier (donate here).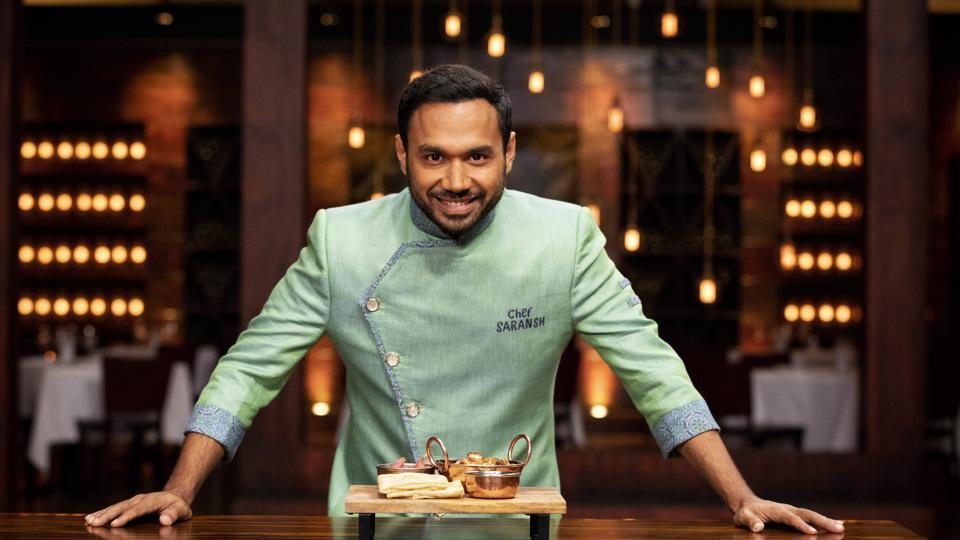 Saransh Goila
Chef and content creator Saransh Goila of #GoilaButterChicken fame has launched a lockdown series entitled #MorningsWithGoila. Every day, Saransh is joined by a guest chef, blogger or nutritionist who discusses their day with him while making breakfast. Those who loathe early starts like I do, Saransh has a hefty number of recipe videos on IGTV, covering savoury delights such as ghee roast makhana bhel and omelette curry to sweet treats like banana ice cream and banana choc brownies (if you fancy this fruit, but are fed up of seeing the ubiquitous banana bread).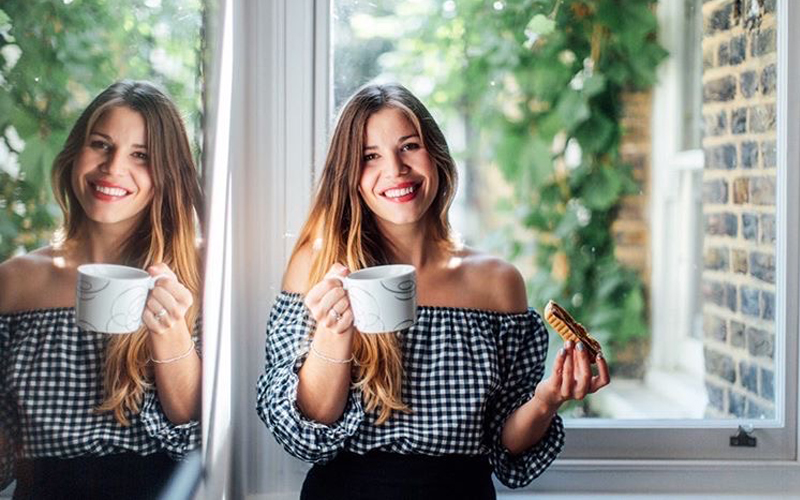 Manon Lagrève
GBBO quarterfinalist and all-round ray of sunshine Manon Lagrève was doing bake-alongs well before they became a lockdown thing. In addition to themed weekly bakes during each GBBO series, Manon has filmed many IGTV recipe videos – her feed is a must if you're bananas about baking (sorry, got bananas on the brain now). Expect a mouth-watering mix of fancy French bakes, such as financiers and Génoises, elaborate festive cakes and savoury specials, like Comté and spinach waffles.
---
SavlaFaire restaurant reviews
Honey & Co, The Frog, Holborn Dining Room, Restaurant Sat Bains, Salsify at The Roundhouse (Camps Bay, Cape Town), James Cochran EC3
PIN FOR LATER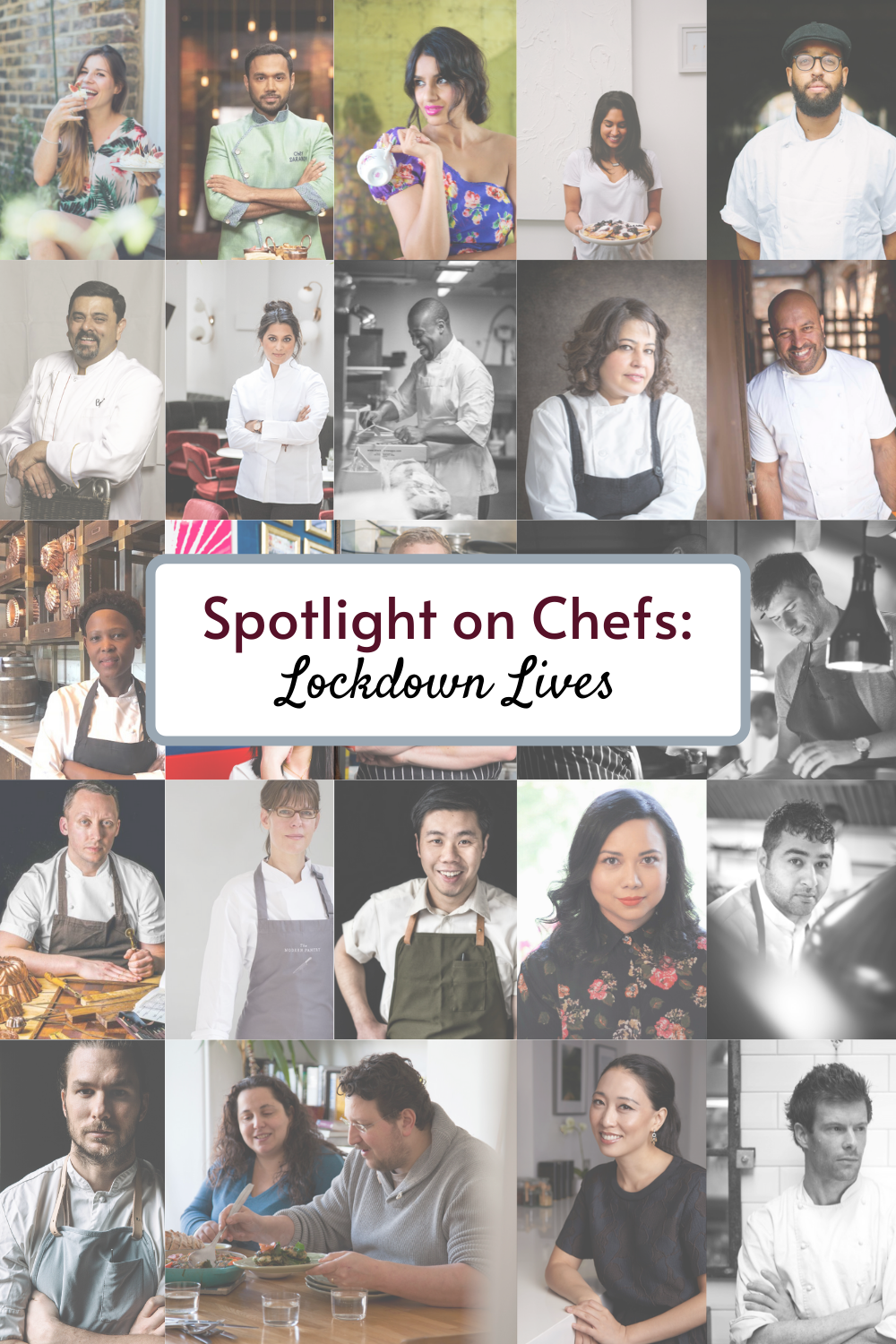 All photos and words are my own, unless otherwise stated, and remain the trademark of www.savlafaire.com.